Inventory: Travel / Global
Back to life
Innovative architectural makeovers in Mexico and the rebirth of a Marrakech hotspot beckon discerning travellers in our round-up of what's new for the world of hospitality. Prepare to feel restored.
Pétanque Social Club
Marrakech The restoration of a 1930s building – the old site of one of Morocco's best private members' clubs – has brought new life to the Gueliz neighbourhood. It was discovered by Marrakech native Kamal Laftimi, the restaurateur behind Nomad, Le Jardin, Café Des Épices and art space DaDa. "This is something we haven't seen in decades," says Laftimi. "A space for relaxation and serenity in the heart of the Red City." Pétanque boasts Moroccan-Mediterranean cuisine, a great bar and a vast garden that's open to visitors and locals alike. "Marrakech has evolved," he adds. "It's home to artists and nomads who bring with them creativity." 
pscmarrakech.com


Hotel San Fernando
Mexico City
The 19-room Hotel San Fernando has opened its doors on the edge of Parque Mexico, a lush patch of greenery in the capital's La Condesa neighbourhood. This newest member of the Austin-based Bunkhouse Hotels group is set in a 1940s block refurbished by the brand in collaboration with Mexico City-based studio Reurbano. The team has enhanced the building's art-deco charms by adding metal panes and stained-glass windows to the shell.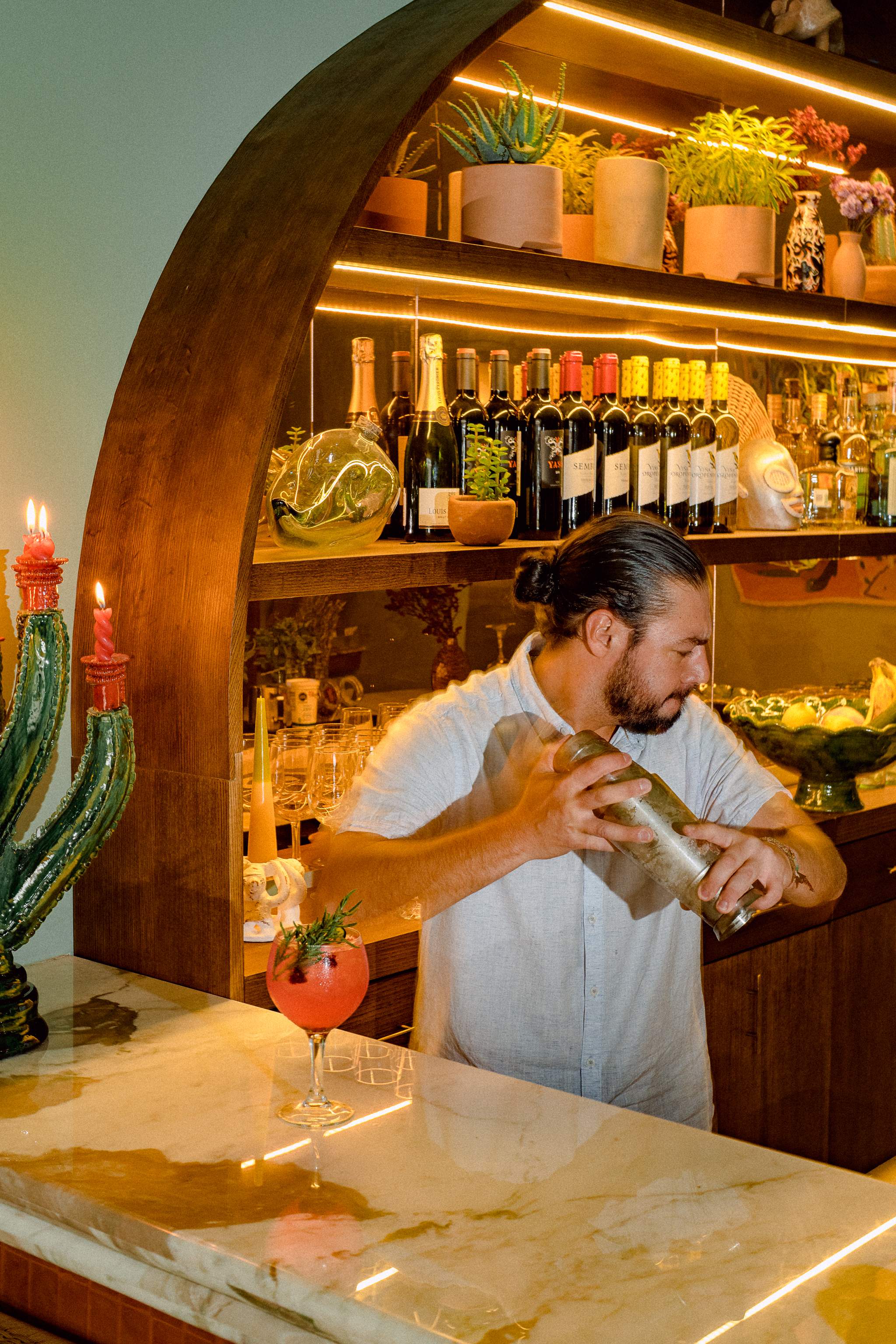 Rooms feature pink-and-green accents and custom wooden furniture by La Metropolitana studio. Elsewhere there are bright patterned rugs handmade by Oaxaca-based Enkelt, plus sconces and pendants by Mexico City-based ceramics studio Anfora. The rooftop bar is the spot for guests to enjoy breakfast and there is a street-facing salon for sipping a rosa mexicana and watching the city tick.
bunkhousehotels.com


Sitting above famed chef Nuno Mendes' restaurant Cozinha Das Flores and bar Flôr is a new and handsome hotel, The Largo. The 18-key project involved a thorough restoration of five interconnecting buildings, some dating to the 15th century.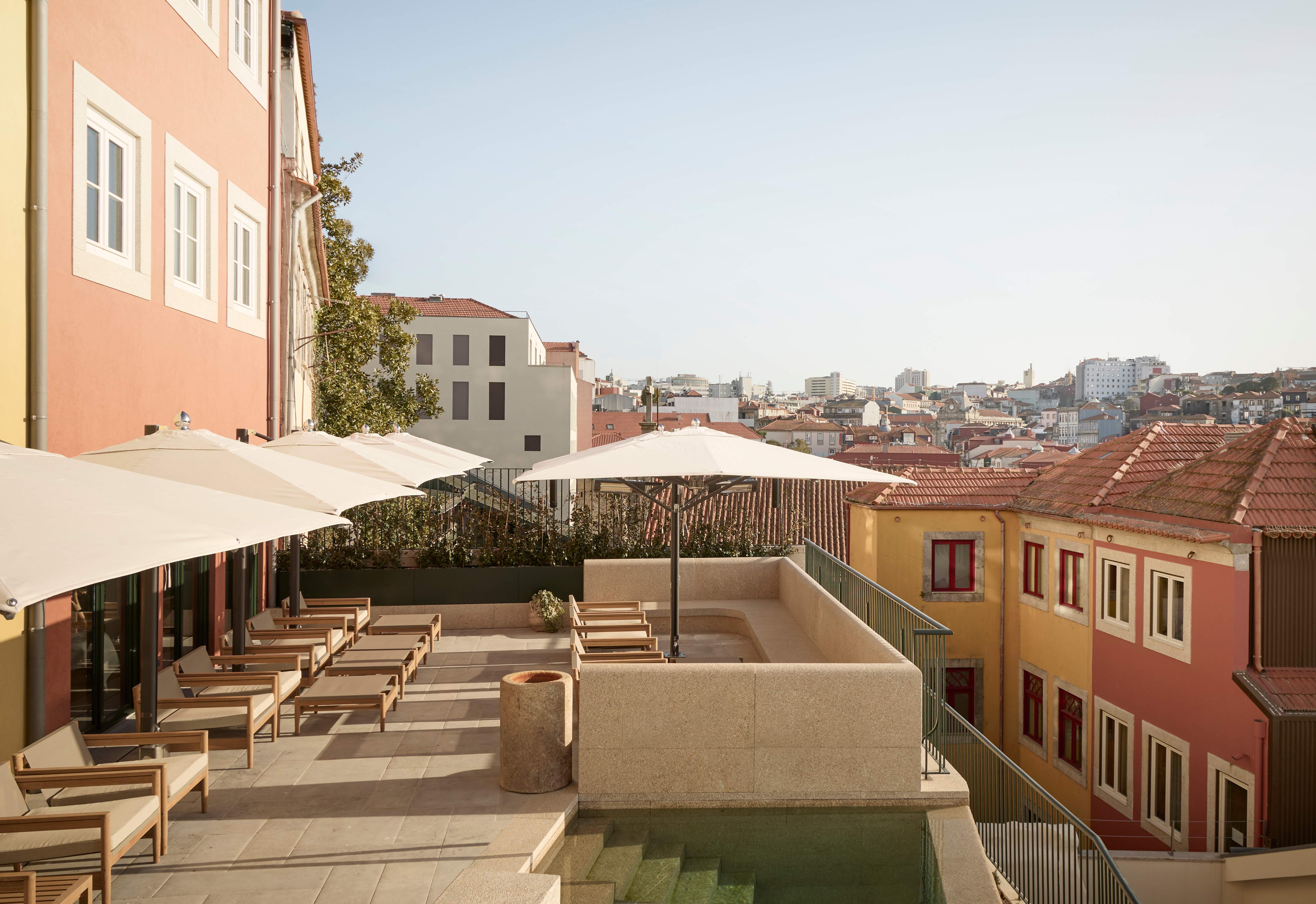 Danish design studio Space Copenhagen was tasked with the job. The designers took aged stone and tarnished wood as starting points and introduced plastered walls in earthy tones alongside blackened steel and brass accents. The wooden flooring and plastered walls bring warmth, while generous beds, sofas and armchairs invite guests to stay that little longer. This is Portuguese hospitality at its best: bijou bar Flôr serves small plates and sparky cocktails, while Cozinha Das Flores showcases northern Portuguese gastronomy with Mendes's signature flair. 
thelargo.com