Inventory: Travel / Mallorca
Better nature
To get closer to Mallorca's wild beauty, immerse yourself in the earthy tones and ambiance of Es Racó d'Artà – a finca whose farm produce, surrounding leafy slopes and shimmering pools delight and soothe in equal measure.
Sitting on the terrace of hotel Es Racó d'Artà, you can look down the hill across fields and forests as birds flit overhead and croaking frogs let rip from the lily pond. It's a version of Mallorca that many visitors to this popular beach destination never see but these mountains, this landscape, is the island at its best. 
Es Racó opened just three days before the pandemic started and, after that, there were numerous stop-starts triggered by waves of lockdowns. This past year has finally seen the venture in full flow, says María Rincón, who is part of the hotel's management team and has been working on the project for five years. She is a passionate advocate for this special spot. But to describe this as a hotel is to underplay the scale and vision behind the project, which is owned by celebrated Mallorquín architect Antoni Esteva and his friend, builder-developer Jaume Danús.
The property sits on a vast estate of some 185 hectares, which was snapped up by the duo when the family that owned it finally decided to sell up. It was in need of some care, having been abandoned for 50 years – the old stone farm buildings had fallen into disrepair and fertile fields were neglected. Esteva (who has overseen the sensitive restoration of several buildings on the island, including the lauded Son Gener Hotel) and Danús wanted to give something back to the island, and show respect for its traditions, crafts and the way of life. So the first thing that they did was to tend the soil, planting xeixa – an ancient variety of wheat – as well as 14 hectares of vines (they will start making wine next year), harvesting olives to make oil and setting up bee hives. Only then did they give their full attention to the dilapidated finca, slowly turning it into the heart of the hotel. They also developed a series of casitas, some with private pools, and villas that are subtly dotted across the landscape, as well as spaces for yoga, meditation, a soothing spa and a beautiful seasonal outdoor pool.

Es Racó pitches itself as a retreat and there is an emphasis throughout on enabling guests to reconnect with nature, talk and eat food from the farm. Es Racó encourages you to jump on a bike or get in your car to explore the nearby villages – the idea is to connect with the people who have lived here for generations. Staff will also guide you to some special beaches when the waves call.
The serenity at Es Racó has many sources. It comes from the architecture and design, and the use of materials that are simple and noble – stone, timber, lime plaster, woollen rugs – and chosen to age gracefully. The colour palette – a neutral mix of soft creams and whites – also plays a role. Then there's the art, which is rich with nature references, especially the work of island-based artist Hiroshi Kitamura and ceramicist Jaume Roig. Even the linen staff uniforms are perfect; they are made by the fashion label owned by Esteva's daughter Rosa.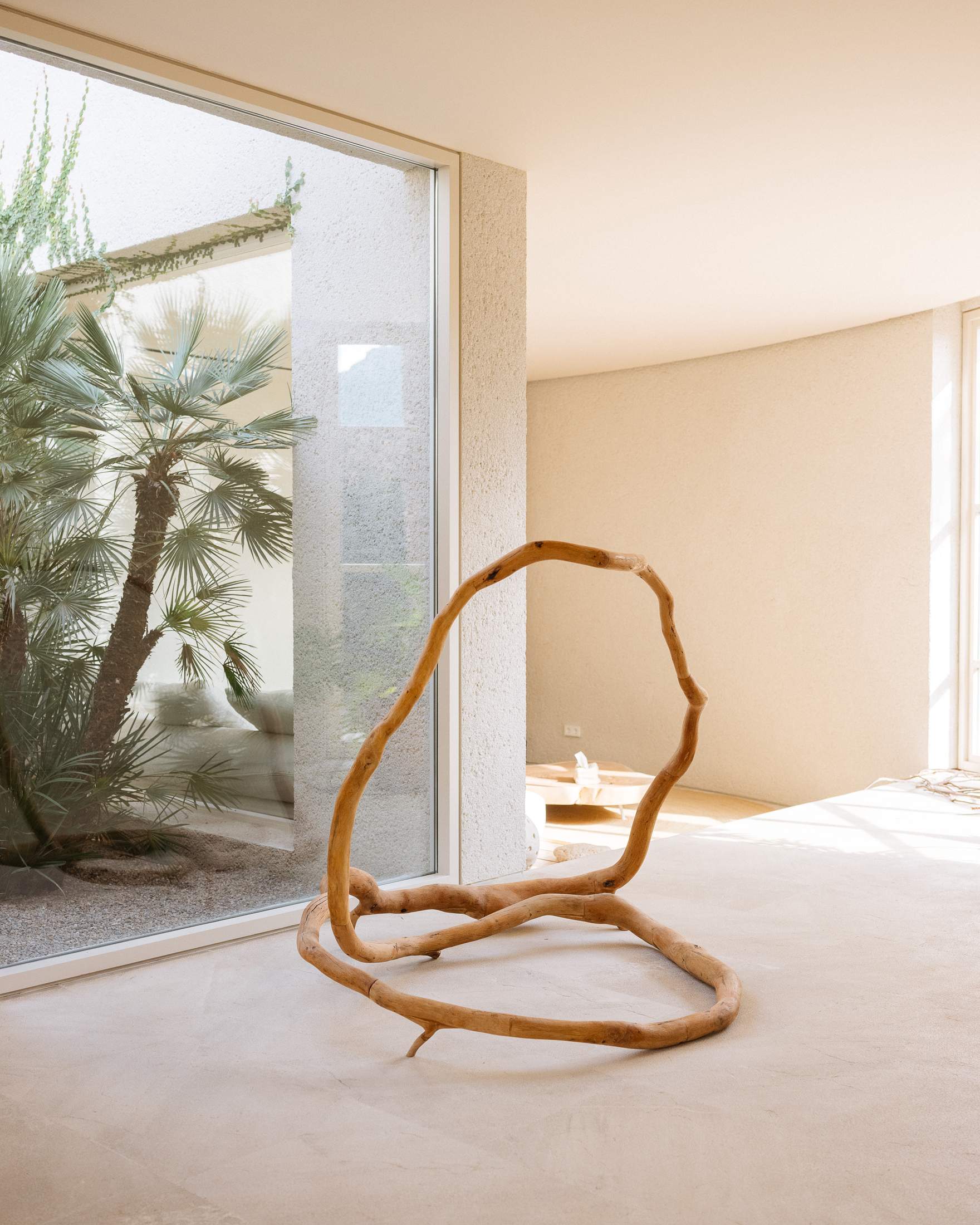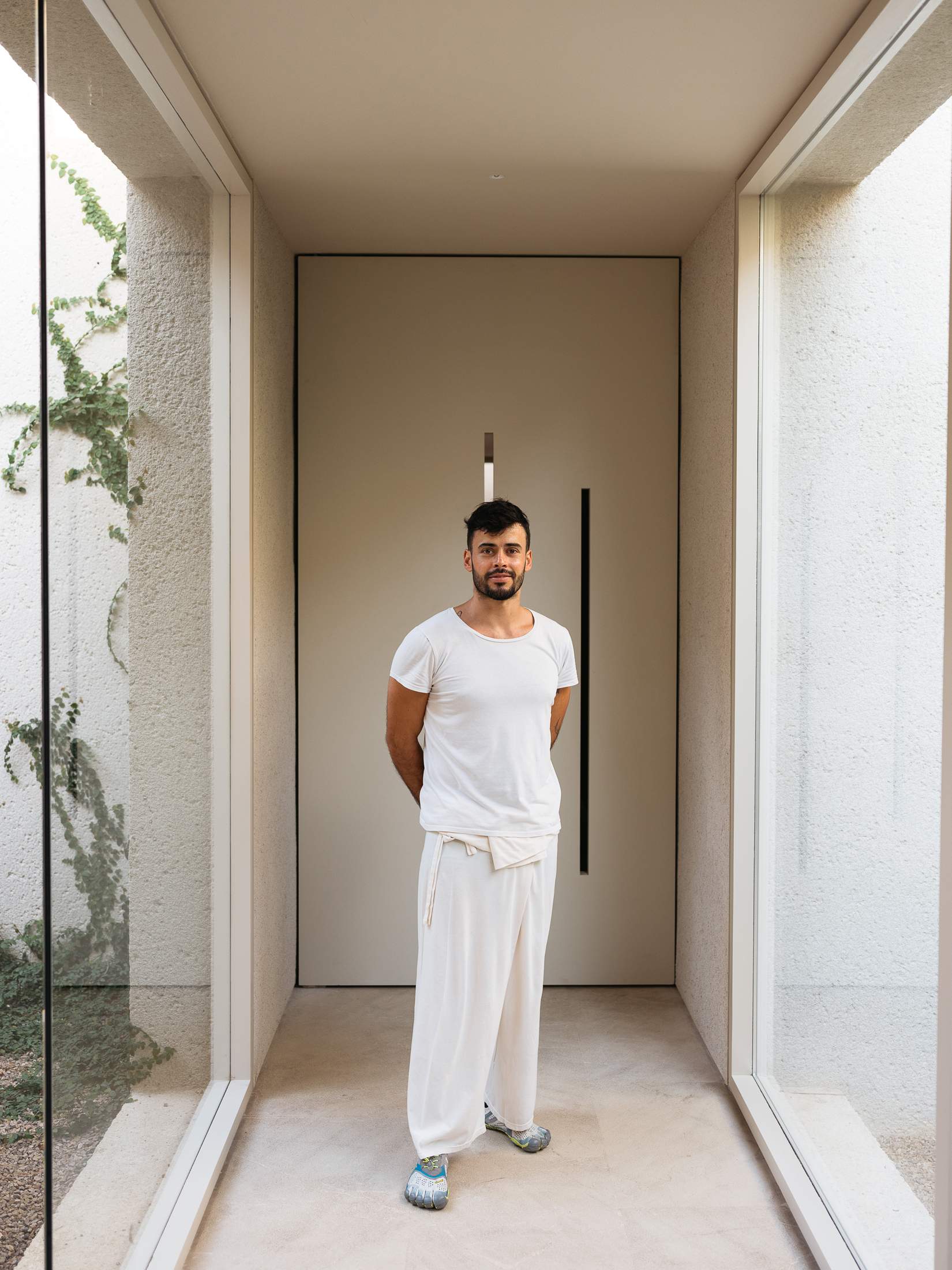 There's integrity too. Local artisans and workshops have built much of the furniture. There's also a focus on being sustainable, using solar and geothermal energy, and allowing carefully engineered shafts of daylight to illuminate the subterranean treatment rooms. In short, every space is considered and truly beautiful. But there is something bigger at play here: an attempt to reset tourism on the island and to find a path back through the fields to a Mallorca of memory. 
For more hotels in Spain pick up a copy of 'Spain: The Monocle Handbook', which is available now at monocle.com/shop