The Agenda: Business / Global
Hive minds
The latest in business from beekeeping biologists and e-bike pioneers to Italian fashion designers and airlines, delivering first-class customer experiences.
There's a buzz in California's fertile Central Valley right now. Israeli start-up BeeHero planted its flag there in 2018, equipping beekeepers with sensors that monitor the health of their hives. By the end of this year, BeeHero, which has attracted $64m (€58m) in investment, will service 350,000 hives globally.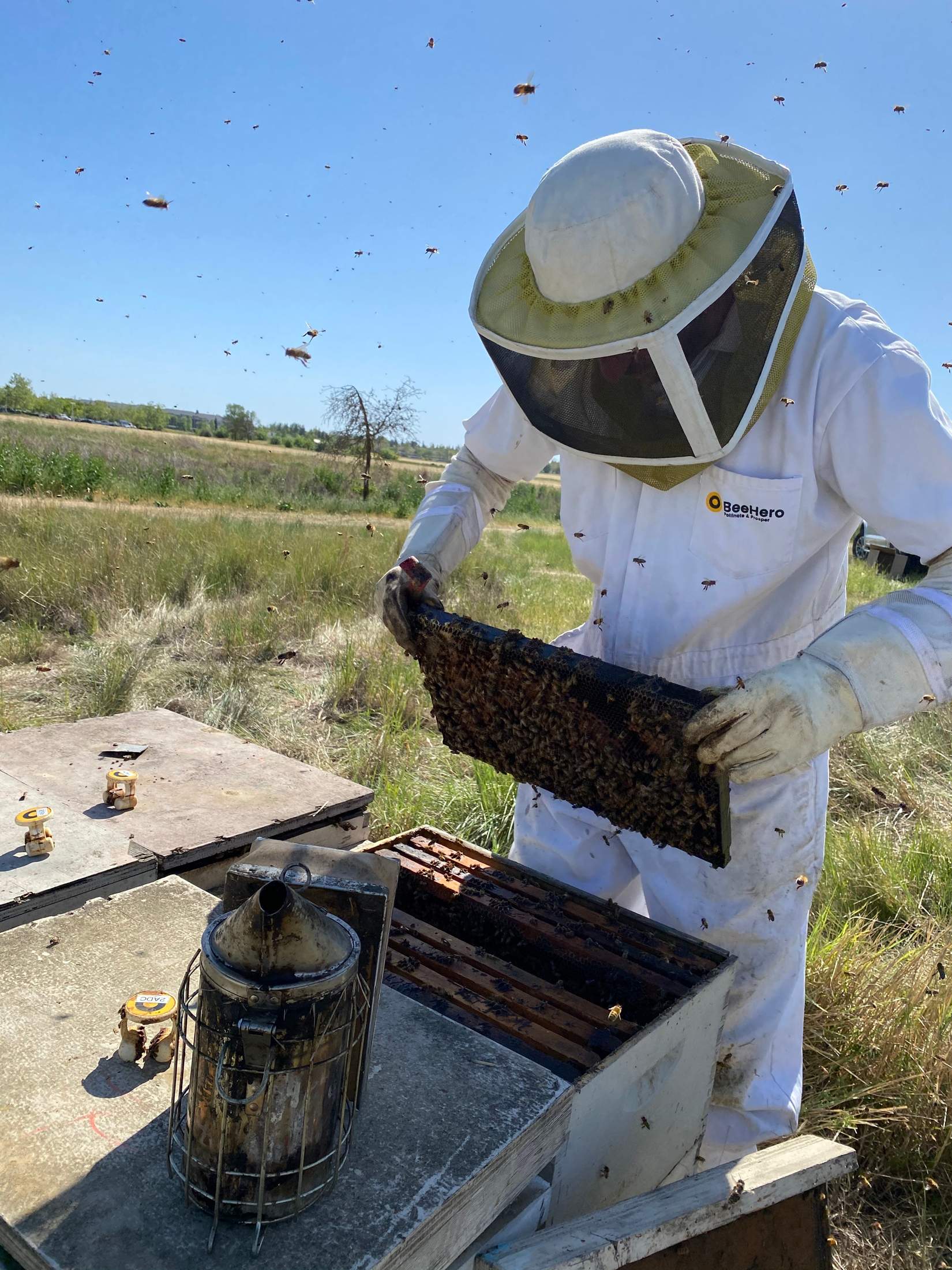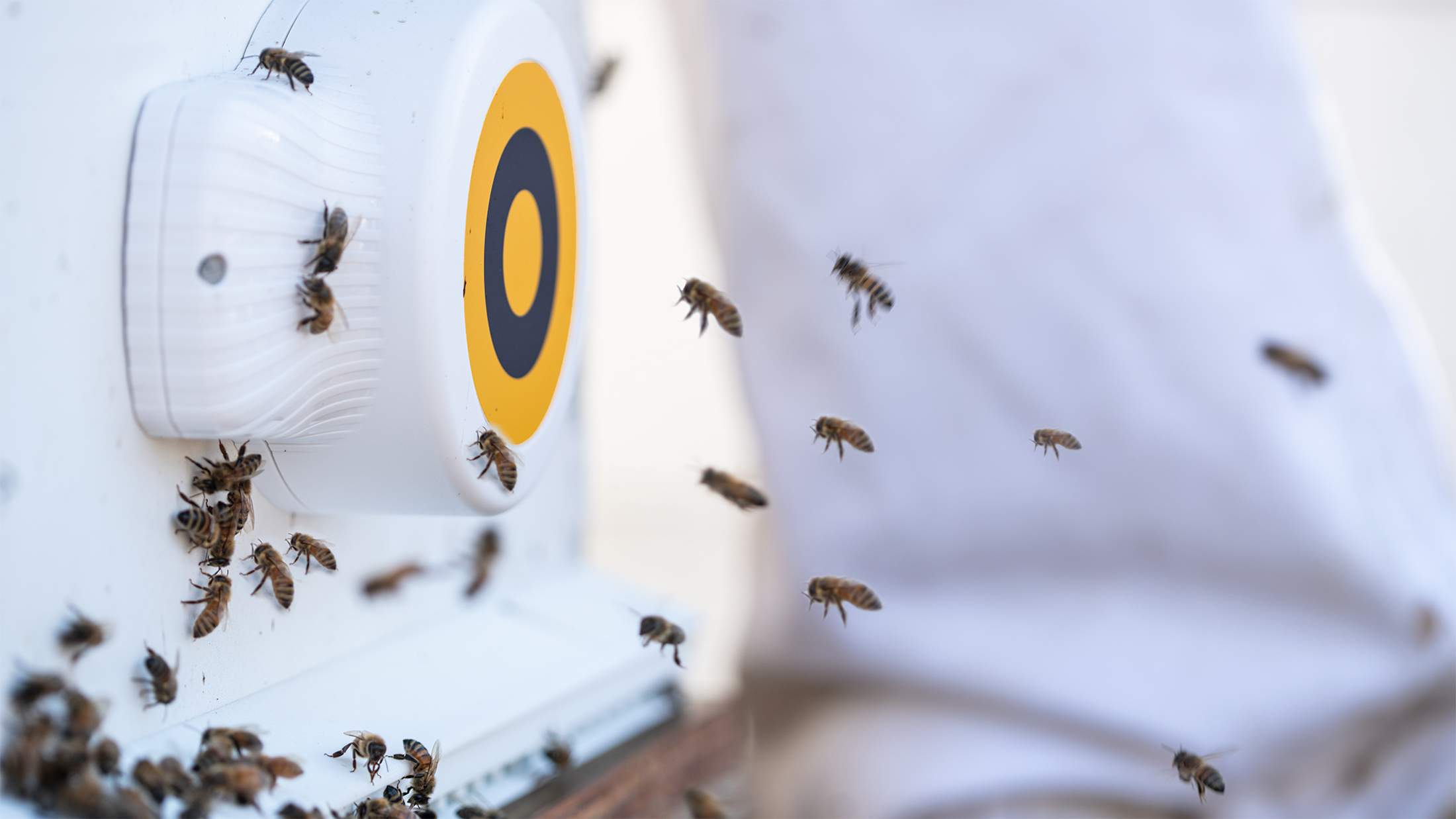 "Beekeepers once had to physically open the hives to check them but in some cases that was too late," says co-founder Omer Davidi, noting the decline in pollinating bees in the US, which has alarmed farmers.
Even for a technology firm such as BeeHero, it's important to meet the clients. "Everyone who joins our team has to open a working hive and look inside," says Davidi, who helped to build the first sensor in a garage in Tel Aviv. "It's just amazing to see how they operate."
Slow to embrace the frozen ready meal, Japan has cut to pioneering new freezing technology that can preserve the look, colour and taste of even the most subtle dishes. Tokyo company Daybreak, which was founded in 2013, is leading the way, showing that it is possible to freeze anything from top-class sushi to sandwiches without impairing the flavour.
"In conventional food freezing, the water inside the cells turns into ice and the cell membranes are damaged as a result of the enlarged ice crystals becoming distorted," says Daybreak's Momoko Imura. "This leads to changes in quality, such as the loss of umami flavour components, and changes in texture and colour due to further oxidation." Daybreak's quick-freezing technology avoids chunky ice crystals and minimises damage. No additives are required either.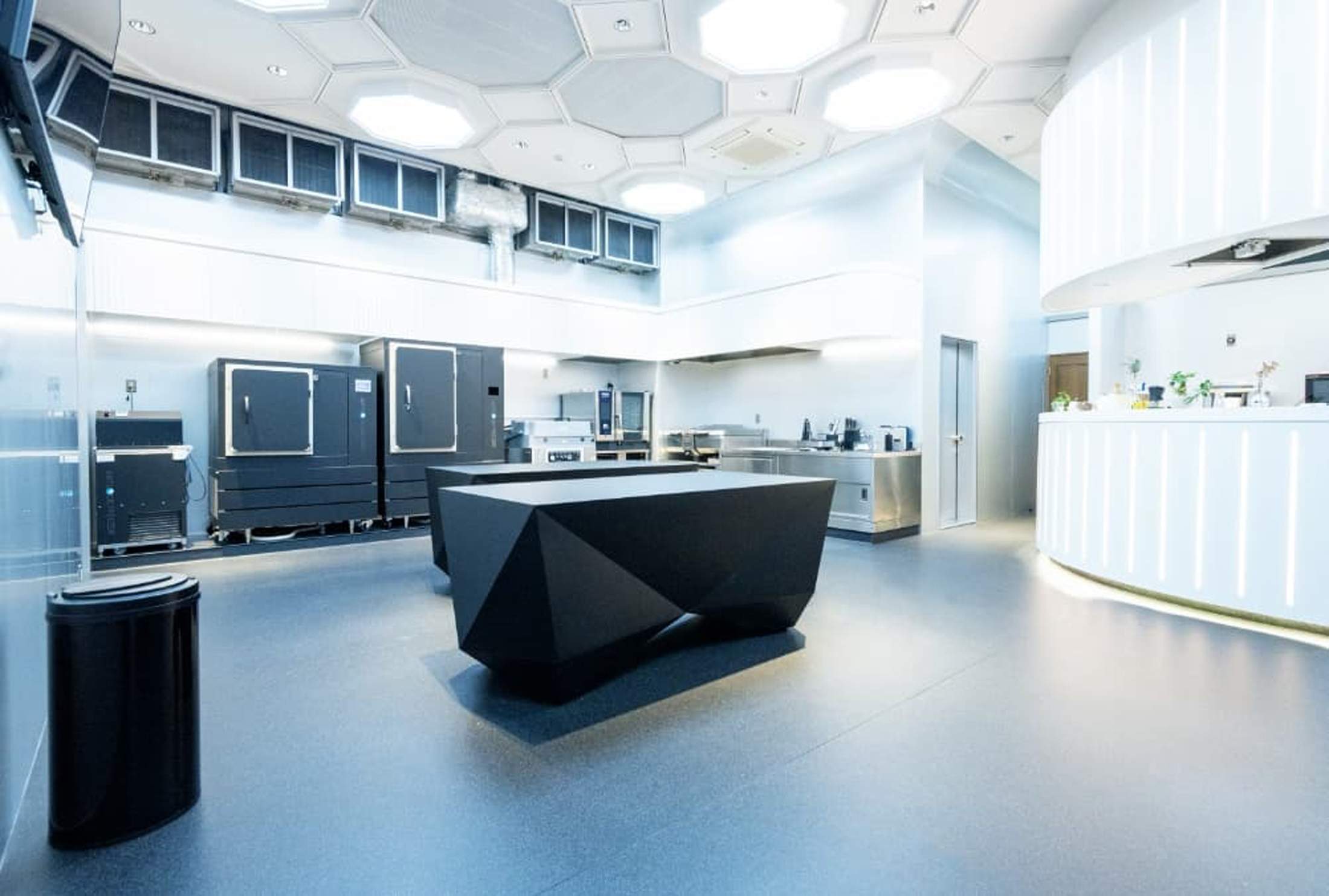 The company launched its own specialist freezer, the ArtLock, for restaurants, shops and caterers, and has a food lab where it is testing every type of food for its freezing potential. Complicated dishes can be frozen in their entirety, allowing a chef's original presentation to be preserved. Food waste is also reduced and the period that frozen dishes can be stored is lengthened. 
Daybreak advises businesses how to freeze (and thaw) and sells ArtLock frozen ingredients and deli dishes to the industry, including cut fruit, fish and onigiri rice balls. These appear and taste as fresh as the day they were frozen. It's good news for the environment and consumers alike.
The Entrepreneurs 
Tom Edwards on... 
Reinventing the wheel
Adrien Roose, ceo and co-founder of e-bike innovators Cowboy (see page 183), successfully navigates the London traffic to zip into monocle HQ on his own two wheels. Looking fresh despite running the gauntlet of errant taxis and double-deckers, he bounds into Midori House, eager to discuss the Brussels-based brand's journey.
"The first prototype only took us six months," he says. "In 2017 we were just the three co-founders [Roose, Karim Slaoui and Tanguy Goretti]. We spent most of our time on site with suppliers, pitching them our vision. Those months were magical; working together to build a product with very little time and money. And that was an amazing proof of concept that enabled us to start raising proper capital. We went from prototype to Cowboy One, which we launched a year later. Since then we've been iterating the process, nearly on a yearly basis."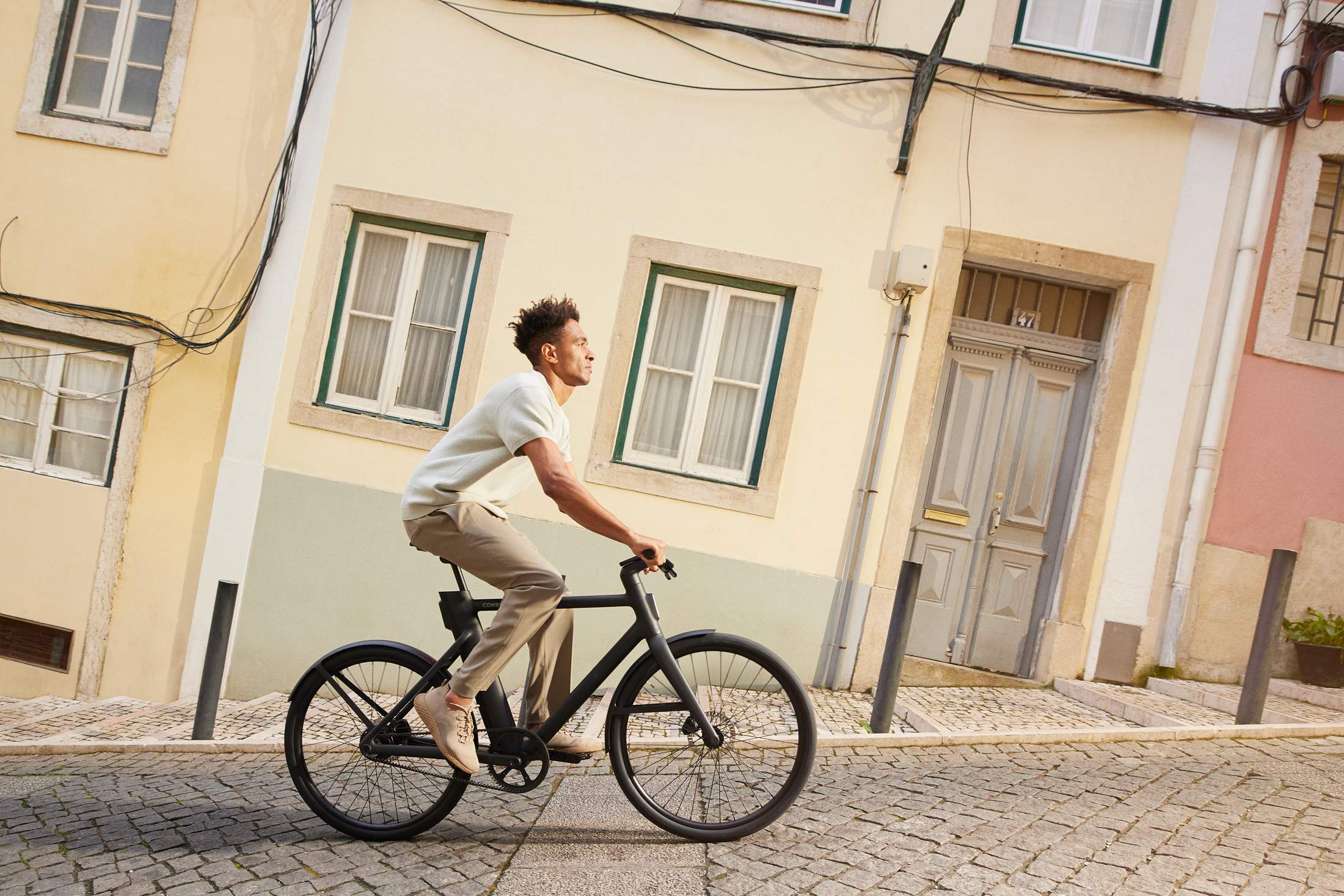 The classic Cowboy model is now on its fourth edition and more than 50,000 bikes have been sold – 20,000 in 2022 alone. There are plenty of reasons behind those numbers: the bikes are made in Belgium with over 200 custom details designed for urban riding on every machine. What's more, Cowboy's app, connected riding experience and newer features such as wireless phone charging, deliver a class-leading experience. But Roose knows that their reputation is built on the promise of close-to-effortless progress around the city. That's where Cowboy's proprietary adaptive power technology detects resistance including headwinds, inclines or extra weight (yes please to that second helping at lunch!) and adapts the assistance accordingly. 
Roose is rightly proud of Cowboy's holistic approach to product development. A happy by-product of owning these processes is the capture of a real breadth of user data. "We are in a unique position," he says. "We can talk directly to thousands of cyclists via the app and know where they cycle, where their bikes get stolen, where they have accidents. That [data] would be beneficial in helping cities to improve infrastructure."
"If you want to increase the number of cyclists on roads, you have to begin by making people feel safe," adds Roose. "We should use our voice to start having conversations with cities to drive change."
  To hear more from business owners on the move, listen to Monocle Radio's weekly programme, 'The Entrepreneurs'.
For every person who's retreated to leisurewear and homeworking, there's someone determined to steal a march, cut a dash and up the stakes. Men from New York to Paris and Tokyo are re-embracing formal dressing, using it as a signifier that they care. And one simple accessory says it all: a good tie. "When I dress in the morning, choosing a tie is the very last thing I do because it's a delightful moment," says Stefano Bigi (pictured), co-owner of Milanese tie shop Bigi Cravatte. It is also, he says, "a form of respect towards the people I'll meet". 
The business, which traces its roots back to 1938 and Bigi's grandfather, creates and sells its own collections too, helping Italians look – and feel – their sharpest. "You can be elegant with or without a tie," says Bigi. "But a tie always makes you feel good." 
Annabelle Chapman discovers how airlines are limbering up to meet the latest sky-high expectations of business travellers.
One thing is clear: while the pandemic accelerated the rise of video conferences at the expense of business travel, they are no replacement for in-person meetings. Indeed, in a survey of 475 business leaders across all sectors of the UK economy by cbi Economics published this year, more than nine in 10 respondents said that business travel is key to building relationships and sharing knowledge. 
With passenger numbers almost back at pre-pandemic levels according to the International Air Transport Association, the industry's net profits for 2023 are forecast to hit $9.8bn (€8.9bn). Furthermore, the sector is expected to recover to 80 per cent of 2019 levels this year, up from 65 per cent in 2022, according to the Global Business Travel Association. Airlines are launching a flurry of new routes to capitalise on these numbers, including many long-haul ones. United Airlines has recently launched direct flights from Berlin to Washington, while Japan Airlines has announced a new daily non-stop service from Tokyo to Doha, the first direct flight to the Middle East operated by a Japanese carrier. 
Research by Deloitte indicates that live events will be a major contributor to business travel demand this year. After all, that's where new connections are made – standing in line for coffee or lunch. Still, there are signs of shifts in business travellers' behaviour. For one, they are increasingly selective. "More and more often, individual corporate customers, rather than their purchasing managers, pick the airlines they want to fly with," says Andrew Nocella, executive vice-president of United Airlines. "This change in consumer behaviour was locked in during the pandemic and now seems irreversible to me."
To compete for business travellers, airlines will have to better understand their needs. "Business-travel suppliers need to know more about their corporate travel customers," write Adrian Müller and Andreas Wittmer, based on a study they conducted among frequent travellers earlier this year. Examples of this more personalised approach include the Swiss Senses redesign planned for 2025, which ceo Dieter Vranckx has called "the most comprehensive cabin renewal in the history of our company". In a similar vein, Lufthansa is investing €2bn in product and service over the next two years, which will include a new business class with seven seat types, created in collaboration with design studio Pearson Lloyd. The highlights include closable sliding doors – a must for business travellers hoping to recharge before negotiations across the globe.
"With more people in control of where and how they work, business travel has opened up to a broader base of travellers who do not want to compromise their experience," writes the London-based studio. "Given the multiplicity of user needs, a single-concept solution would no longer be enough." We agree: when it comes to the future of business travel, one size certainly does not fit all.