The Agenda: Culture / Global
Literacy drive
France is known for its buzzy newsstands but the appetite for the printed page extends well beyond city kiosks. We also take the road less travelled by visiting a trailblazing maps company in Seattle.
France is known for its buzzy kiosques à journaux but the appetite for the printed page extends well beyond city newsstands. Anyone who has stopped at one of the country's service stations knows how well-stocked the racks are with newspapers and glossy magazines alike. Among drinks fridges and rows of travel snacks, you will spot staples such as Le Monde, Le Figaro and Paris Match alongside niche fashion quarterlies, foreign titles and dozens of children's activity books. "Foreigners are often surprised when they see our selection," says Olivier Granier, director of commercial installations at Vinci Autoroutes, the company that operates 180 service stations across French motorways. "What makes France different from competitors in other European countries is that our motorways have a toll system so people frequenting our service stations are rarely commuters; 80 per cent of them are long-distance travellers and we want to reflect their interests in the media we stock."
For operators such as Vinci, that means tailoring their service station offer, with a bigger selection of beach-friendly reads and children's titles during the summer holiday season, and more foreign-language publications at autoroutes popular with English, Italian or Spanish motorists. At stations on the way to the Mediterranean, holidaymakers will find dozens of yachting and nautical sports magazines, while those stopping in Alpine areas will be able to read up on the best hiking equipment in specialist publications. This doesn't only make for a refreshing break at the station: filling up on things to read in the car will most likely give your journey a lift too – as long as you don't suffer from motion sickness.
A good trail map shouldn't be consulted on a screen. Chuck Kitterman, chief cartographer for Seattle-based company Green Trails Maps, spreads out a large concertina map for an area known as Rattlesnake Ledge on the back of his Toyota Tacoma. He has logged nearly 390,000km this way, crisscrossing the US and camping out.
Digital mapping apps may have recently gained popularity but the 50-year-old Green Trails sets itself apart with rigorously researched hard copies and its cartographers hike many of the trails themselves. "Our paper map is more detailed and accurate than a digital product," says Kitterman as he loads up his backpack with a compass, gps devices, a smartphone and trekking poles. Green Trails updates maps for popular destinations roughly every three years.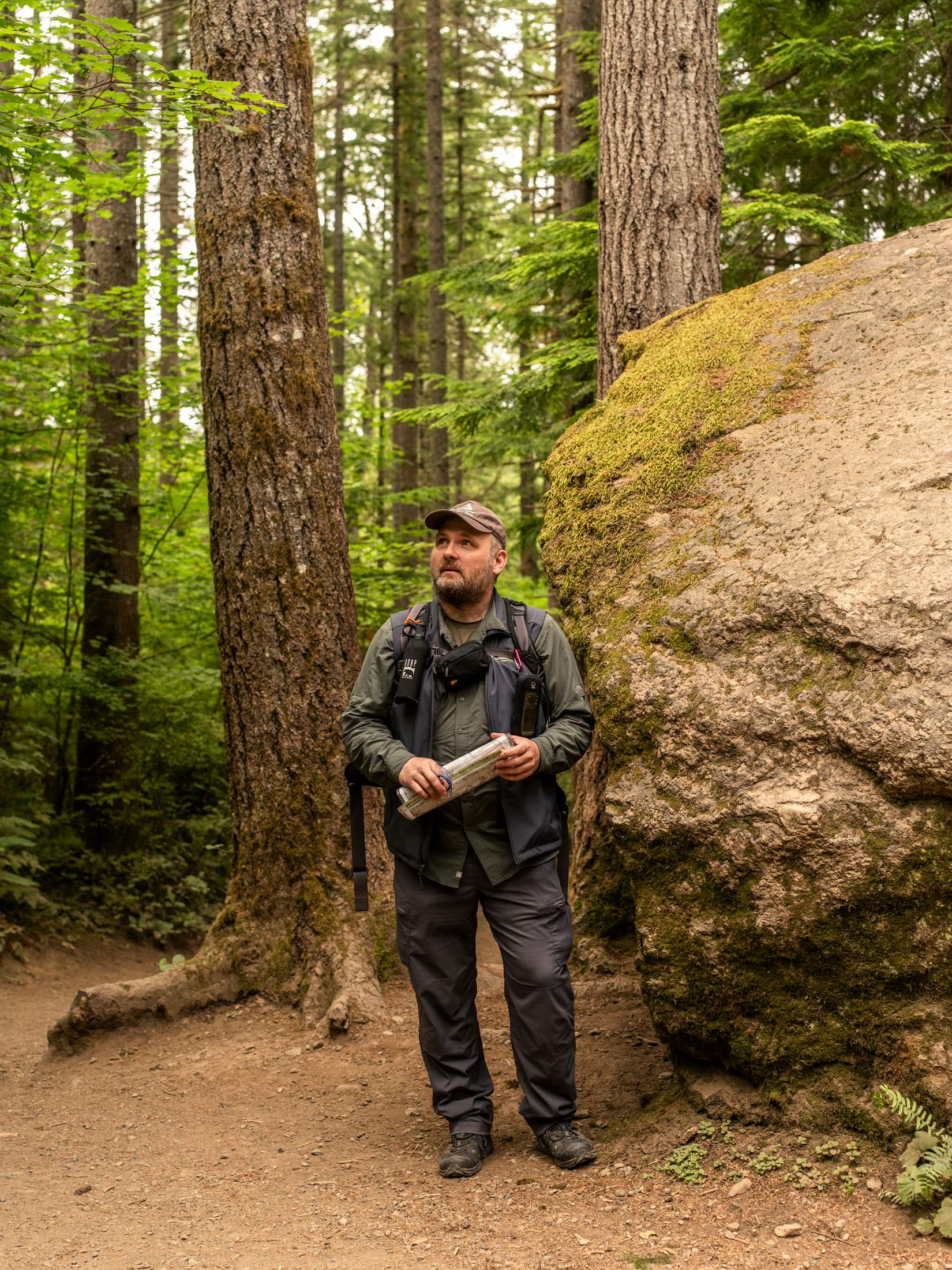 The 6.5km path to Rattlesnake Ledge underwent renovation last year, which is why this map needs a refresh. Kitterman has a sixth sense for noticing small features – an abandoned side trail, a newly installed bench – that he marks on his gps device. These observations feed into what he calls "the style, art and feel of the map".
He trained in cartography at the University of California-Santa Barbara in the 1980s, back when mapmakers huddled in darkrooms over photographic images on a Mylar surface. With scribing tool and magnifying glass, they scraped away emulsion to create a map template, which was then sent to the printers. He brought that diligence to Green Trails, where he has worked since 1995 in addition to running his own cartography business. While Kitterman uses digital tools, he credits his traditional training for his precision. "You had to go slow and be careful," he says. "It forced you to be really prepared before you actually started making content."
By contrast, he thinks that some cartographers now rely too much on geographic information systems (gis), missing essential know-how. "All of a sudden there were all these not-very-well produced maps with odd colours, weird typefaces and things that didn't make sense, such as straight-line segments with nothing curved," he says. Green Trails prides itself on clear typefaces, careful colour choices and atypical but user-friendly features, such as including both distance and elevation at trail junctions. Many of the maps are printed on waterproof, tear-proof paper. These choices are a legacy of the founder, Walt Locke, a former Boeing programme co-ordinator who worked on the first lunar lander and the 747.
Alan Coburn, company president since 1993, is confident of the enduring appeal of hard-copy maps. "Anyone who spends a lot of time in rural areas knows that a lot can go south with devices," he says. Green Trails jokingly but convincingly advertises its product, distributed by outdoors publisher Mountaineers Books as "solar-powered, no batteries required". There are currently 161 maps tackling six western US states, with eight new releases planned for spring 2024. The brand sells some 70,000 units a year.
On a recent trip to Utah, Kitterman stopped in at 15 shops to hawk the company's wares; only one turned him down on the grounds that printed maps no longer sell. The growing popularity of outdoor recreation means that the customer base for Green Trails is strong. "We keep highly trained cartographers because we want the art and science of cartography to be in the maps, so that they can communicate the content accurately to customers," says Coburn. "That gives it a lot of shelf appeal – it's a work of art in information."