Inventory: Hospitality / Tokyo
Magnetic fields
Just an hour's drive from Japan's capital is a secluded stay where guests can get back to nature.
Rock stars find many ways to part with their wealth but Takeshi Kobayashi has always taken a philanthropic view with his spending. A successful musician in his own right, as well as the producer for multimillion-selling Japanese band Mr Children, Kobayashi might have gone on a lavish spending spree. Instead, in 2003, he joined with other musicians to co-found AP Bank, an investment initiative to help businesses that were trying to move in a sustainable direction. Next he opened an organic restaurant, Kurkku Kitchen, in Harajuku. Then he bought a slice of land in Chiba and in 2010 turned it into an organic farm. Gradually, that rural idyll – barely an hour's drive from central Tokyo – has become a sustainable food mecca and, as of last year, a hotel. 
Kurkku Fields (kurkku means "cucumber" in Finnish) occupies a rolling patch of 30 hectares. Today it's a model of organic agriculture practice, with rows of carefully tended vegetables, about 900 chickens roaming freely in their own quarters and water buffalo, dairy cows, goats and sheep. It's not for show either. The produce is used in the restaurant, which serves vitamin-packed lunches and woodfired pizzas to a full house. The ice cream stand sells fluffed-up soft ices made with the cows' milk; the milk from the water buffalo, sheep and goats is used for cheeses that turn up in the shop, bakery and restaurant.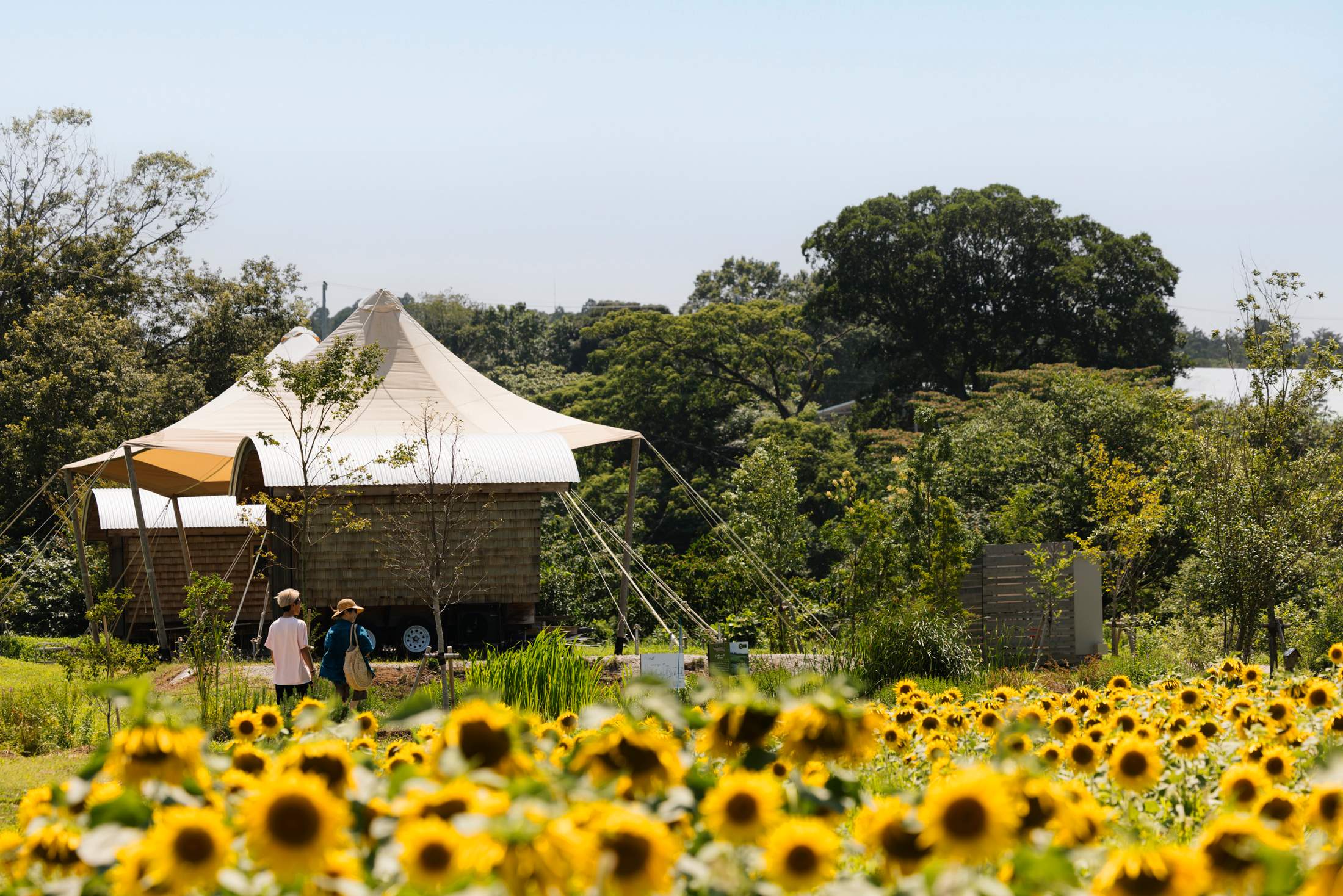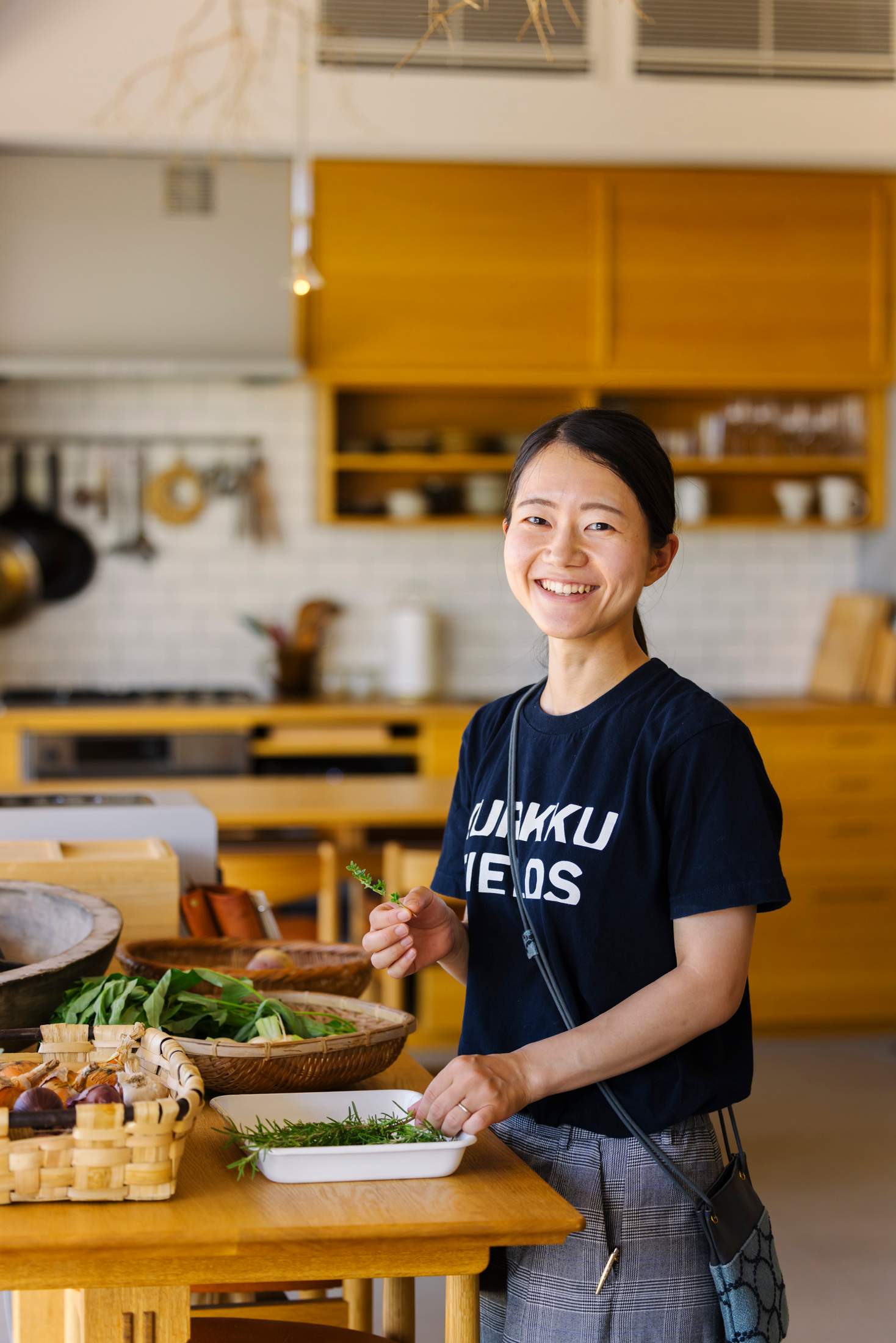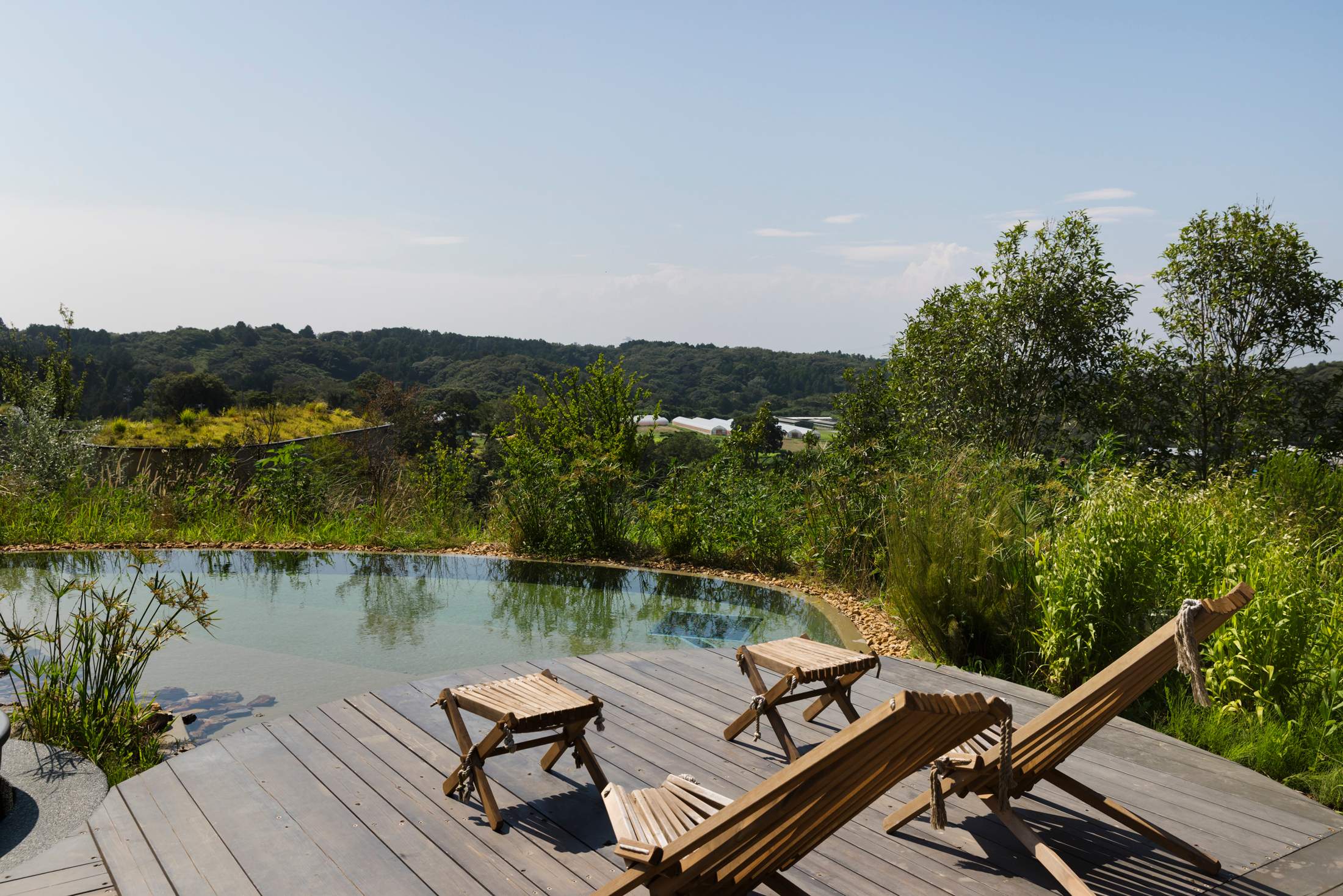 Visitors can come just for the day, enjoy the views and stroll around the grounds. Music (composed by Kobayashi, naturally) wafts through the air and contemporary art pops up in surprising corners; one of Yayoi Kusama's famed Infinity Mirrors sits in a grassy nook. There's a farm shop selling everything from Kurkku merchandise to fresh vegetables, and a deli serving home-cured ham and burgers made from locally hunted boars (generally seen as a nuisance by farmers in Japan). Chiffon sponge cakes are baked and sold in a dedicated building, with the eggs for them and for the softest crème caramel coming from the farm chickens.
Those who want to stay can opt for one of the rustic wooden huts or this year's hotel addition, Cocoon. Comprising seven freestanding rooms, a sauna and plunge pool in a fragrant garden planted with herbs and trees, Cocoon is the work of Akira Minagawa, whose Scandinavian-sounding brand Minä Perhonen encompasses fashion, textiles and interiors.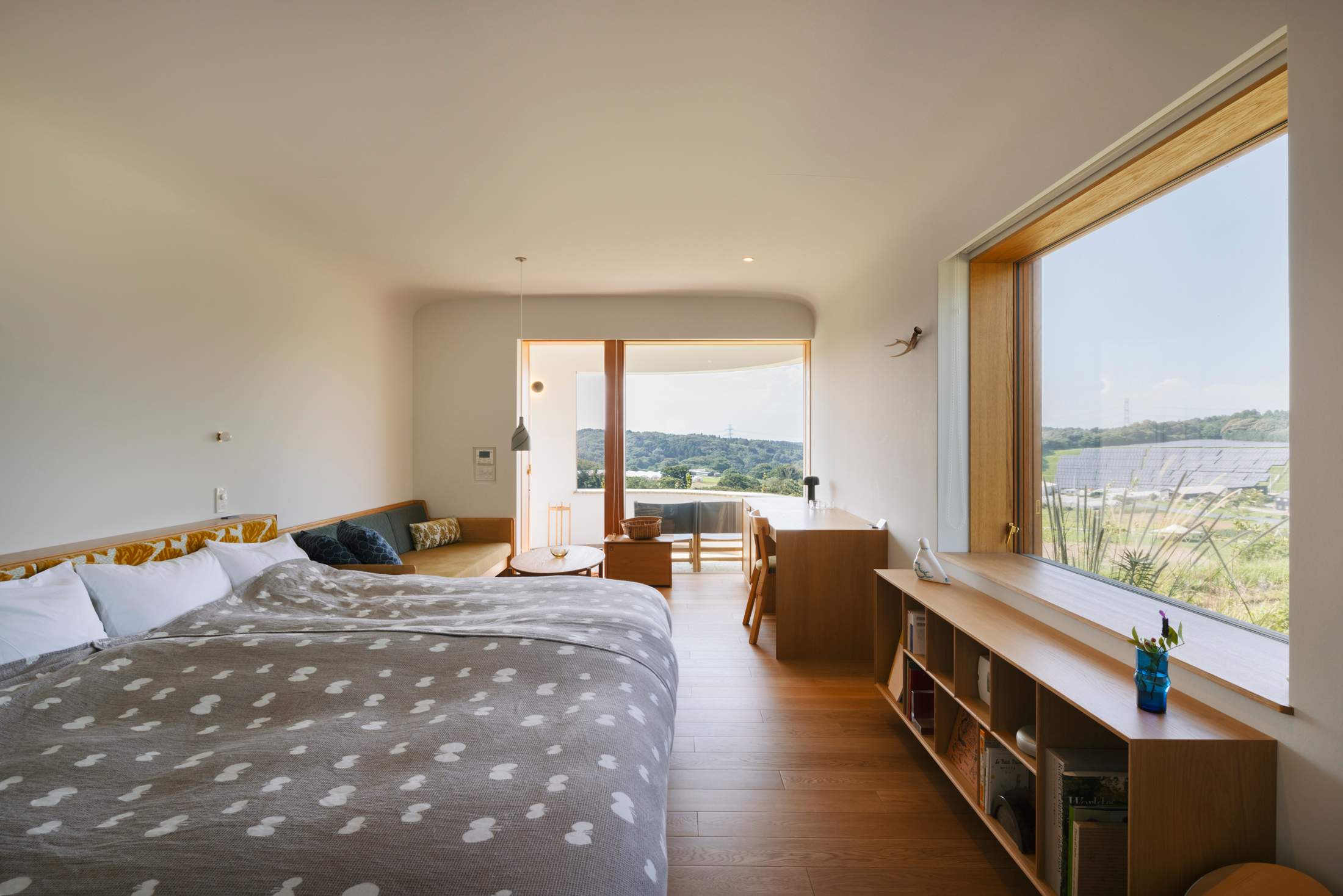 "We already had an accommodation facility called Tiny House Village on the grounds," says Kobayashi. "The concept for that was learning that a small space could be enough, which was a first step for people to appreciate this place. But I wanted Cocoon to be something different: a place for deep thinking, where people could spend the night with a sense of floating in the middle of nature. So I talked to Minagawa-san; his products are wonderful and I had a gut feeling that there would be a good synergy. I asked him to take care of the entire concept." 
"I was really happy when I received the offer," says Minagawa. "I'd been interested in creating 'proactive' accommodation for a few years; a place that doesn't offer luxury or special services but is somewhere people can have an experience that they can't have in their daily lives, in a simple setting. This goes back to my teenage years when I was travelling as a backpacker. I would buy food at the market and cook and eat together with the other people in the dormitory I was staying at; it left a deep impression on me."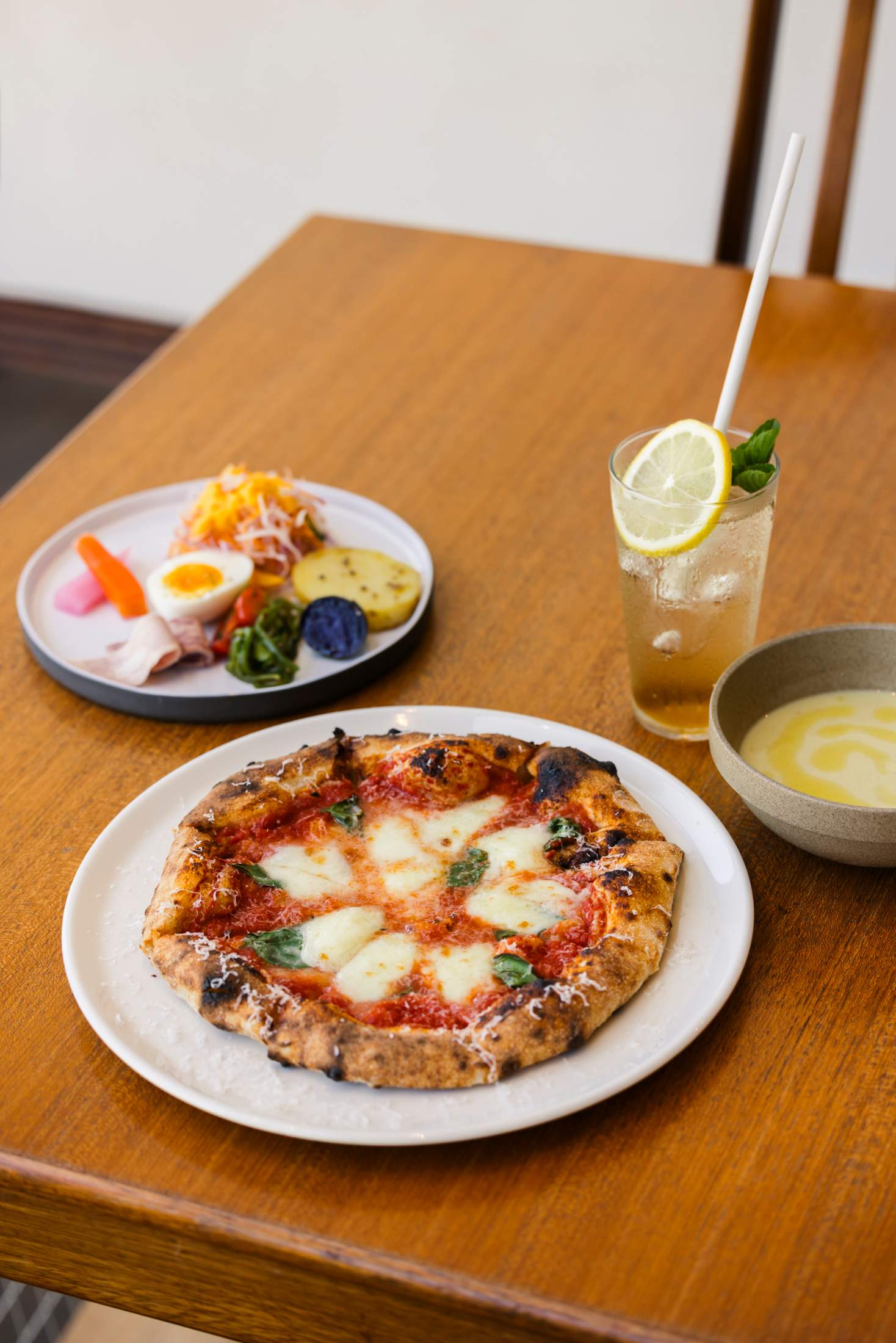 Minagawa worked with Takato Yoshida's Kyoto studio Ikken on the architecture; the curvy wooden pods are decorated with Ikken's timber furniture along with Minä Perhonen bedspreads and cushions; the bathrooms are lit from above by a skylight in the grassy roof. All guests get to experience a 90-minute farm tour, picking their own herbs and vegetables; they can either cook their own food in the shared kitchen – some visitors relish the time to cook away from home – or enjoy a meal prepared by chef Yoshiki Yamana with charcuterie made by chef Osamu Okada (who also happens to be a hunter) and fresh cheese from Hidetoshi Takeshima. The kitchen is fully equipped and the fireplace handpainted by Minagawa. 
Another new opening on the site this year arrived in the form of an inspiring open-all-hours library, designed by architect Hiroshi Nakamura. Semi-submerged under a grass roof, it offers readers a cool retreat from the summer heat. The 3,000 or so books, curated by Yohei Kawakami of Book Pick Orchestra, focus on nature, farming, outer space, architecture, art and cooking, as well as novels, poems and children's books. The hope is that people who visit Kurkku Fields will linger and have a deeper experience beyond dining.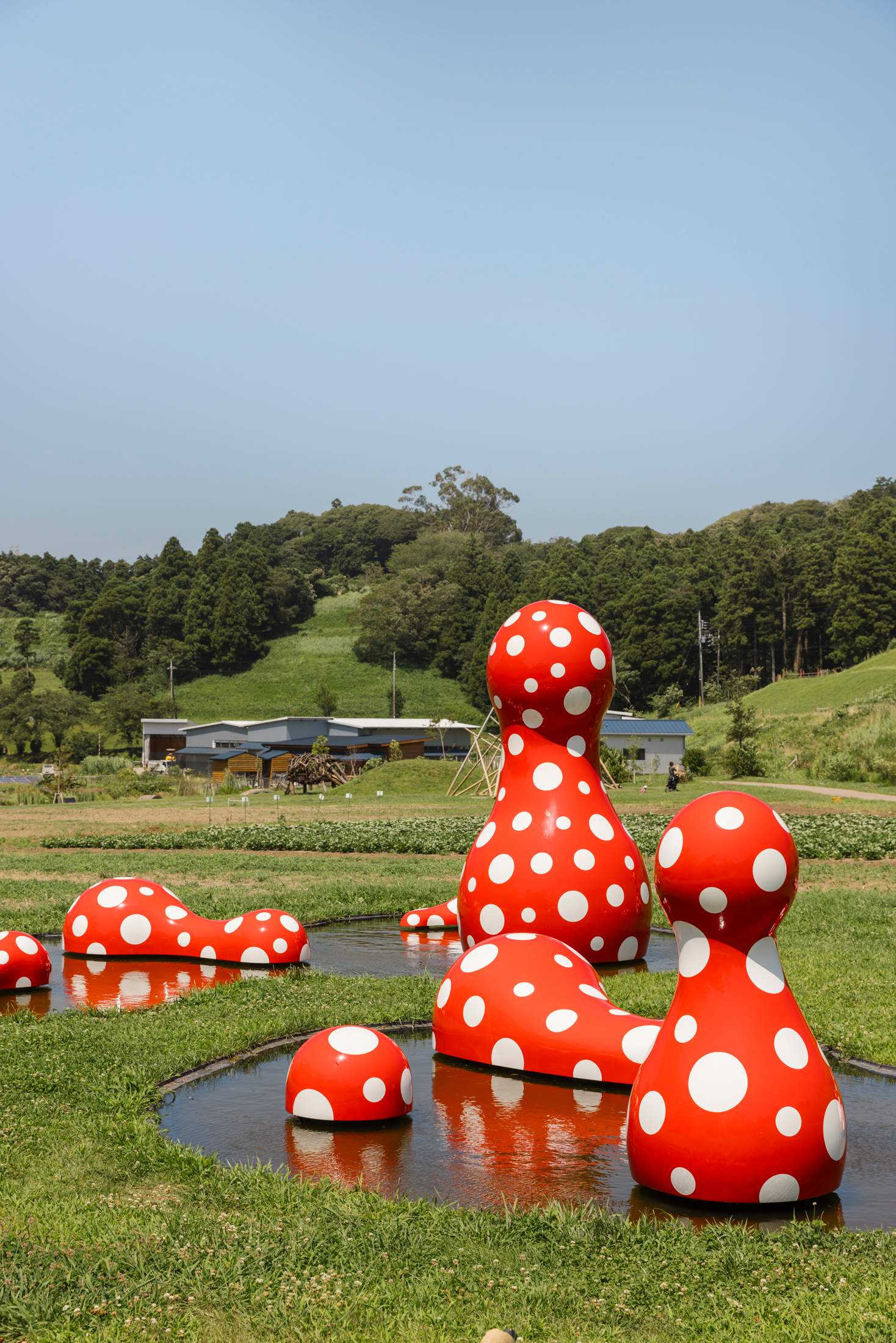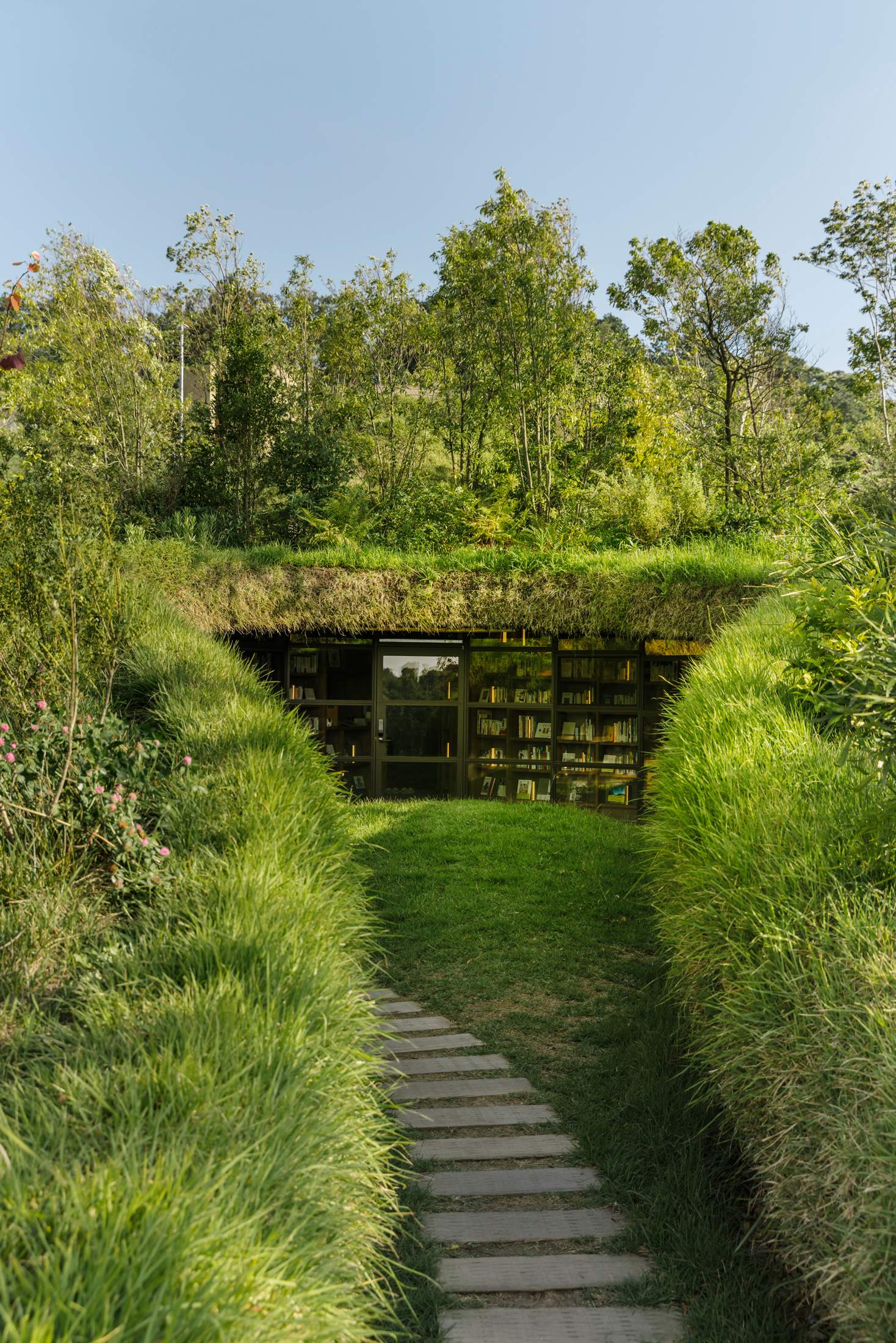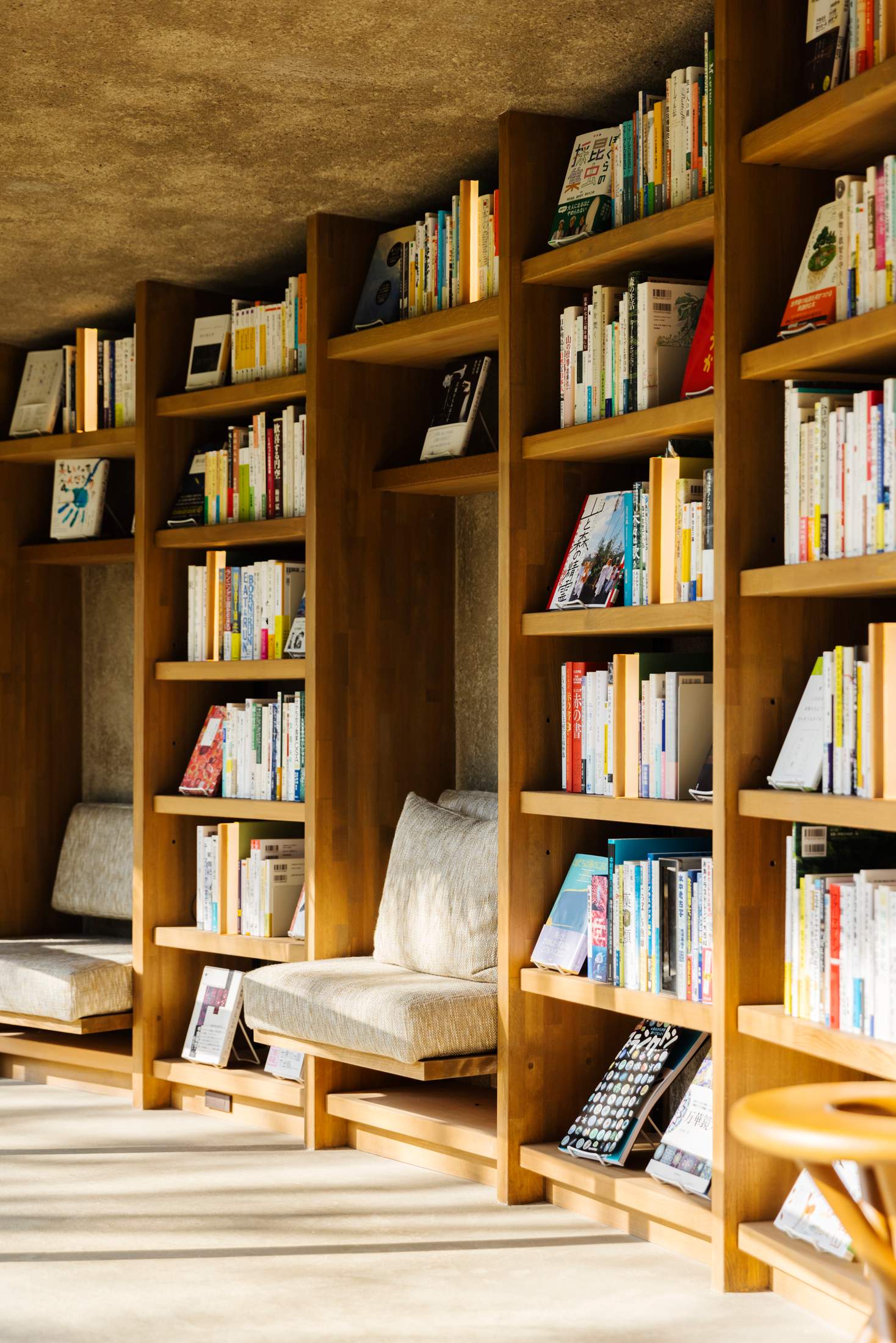 There is much to be gained from a stay at Kurkku Fields but the message never overshadows the simple pleasure of spending time in the countryside so close to Tokyo. For 64-year-old Kobayashi, the project points to his legacy. As he has said, "In the past few years, I have come to realise that the mission of Kurkku is to contribute to the realisation of a sustainable society. It's something that has to continue into the future."
Plan your Fields trip 
It should take just less than an hour to make the 60km journey by car from central Tokyo to Kisarazu in Chiba, where Kurkku Fields is to be found. It is a scenic drive too: you'll cross right over Tokyo Bay. Alternatively, take a Keisei bus from Tokyo Station to Kazusa ARC, then pick up a local bus that will take you straight to Kurkku Fields Iriguchi (Kurkku Fields Entrance).