Affairs: Geopolitics / Mongolia
Pushing the boundary
Tied both historically and economically to Russia and China, democratic Mongolia is navigating tricky terrain as it looks West.
Ulaanbaatar's Chinggis Khaan International Airport gleams in a lunar landscape that's bare but for a few bands of roaming animals. On the drive into town, monocle's fixer and translator, Batbileg "Babi" Sukhbaatar, cheerfully informs us that the highway connecting Mongolia's capital to its new airport – both opened in 2021 and built with Japanese money – is the first in the country on which it is illegal to ride a horse. We barely see another soul, hoofed or otherwise, until we hit the city and the traffic.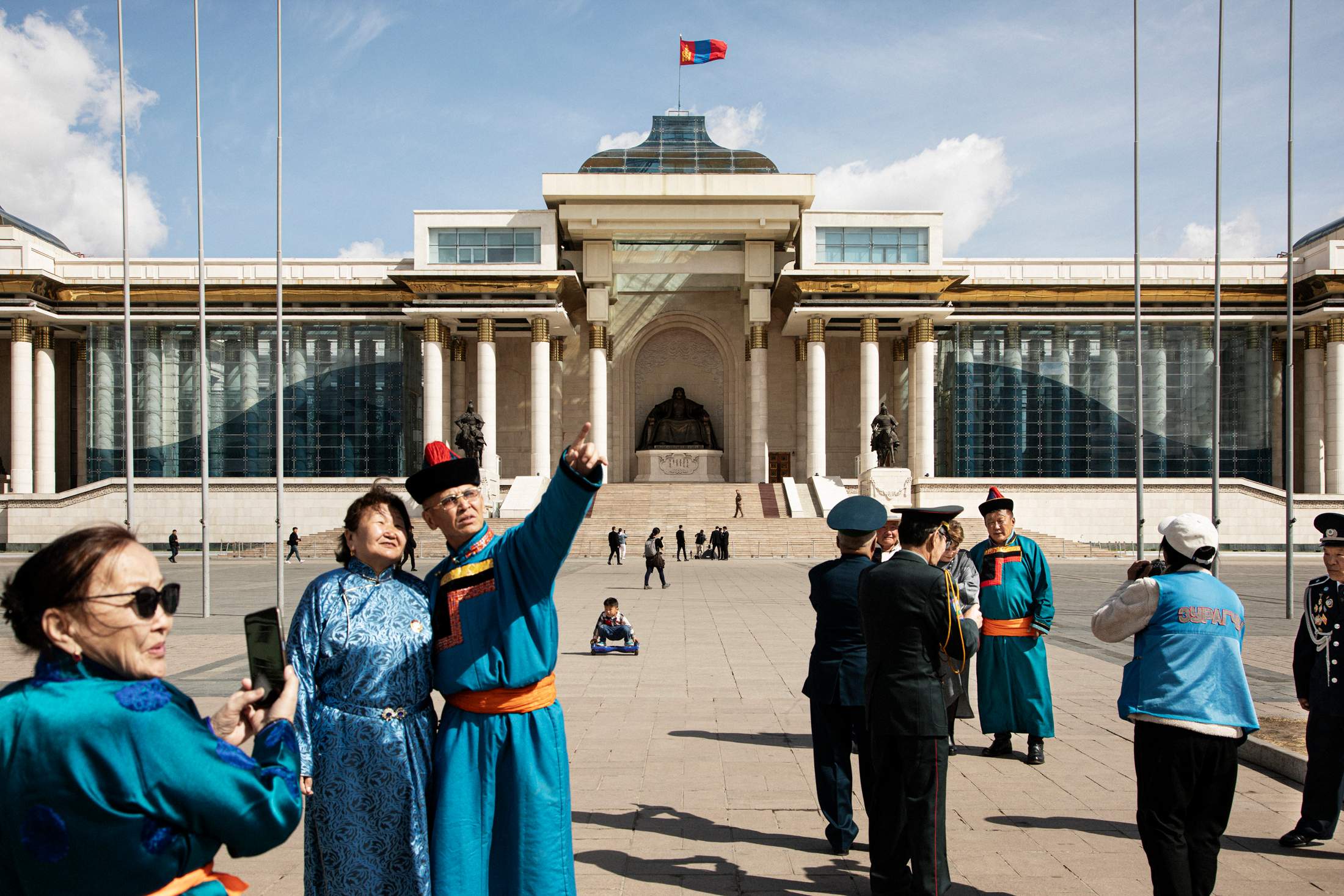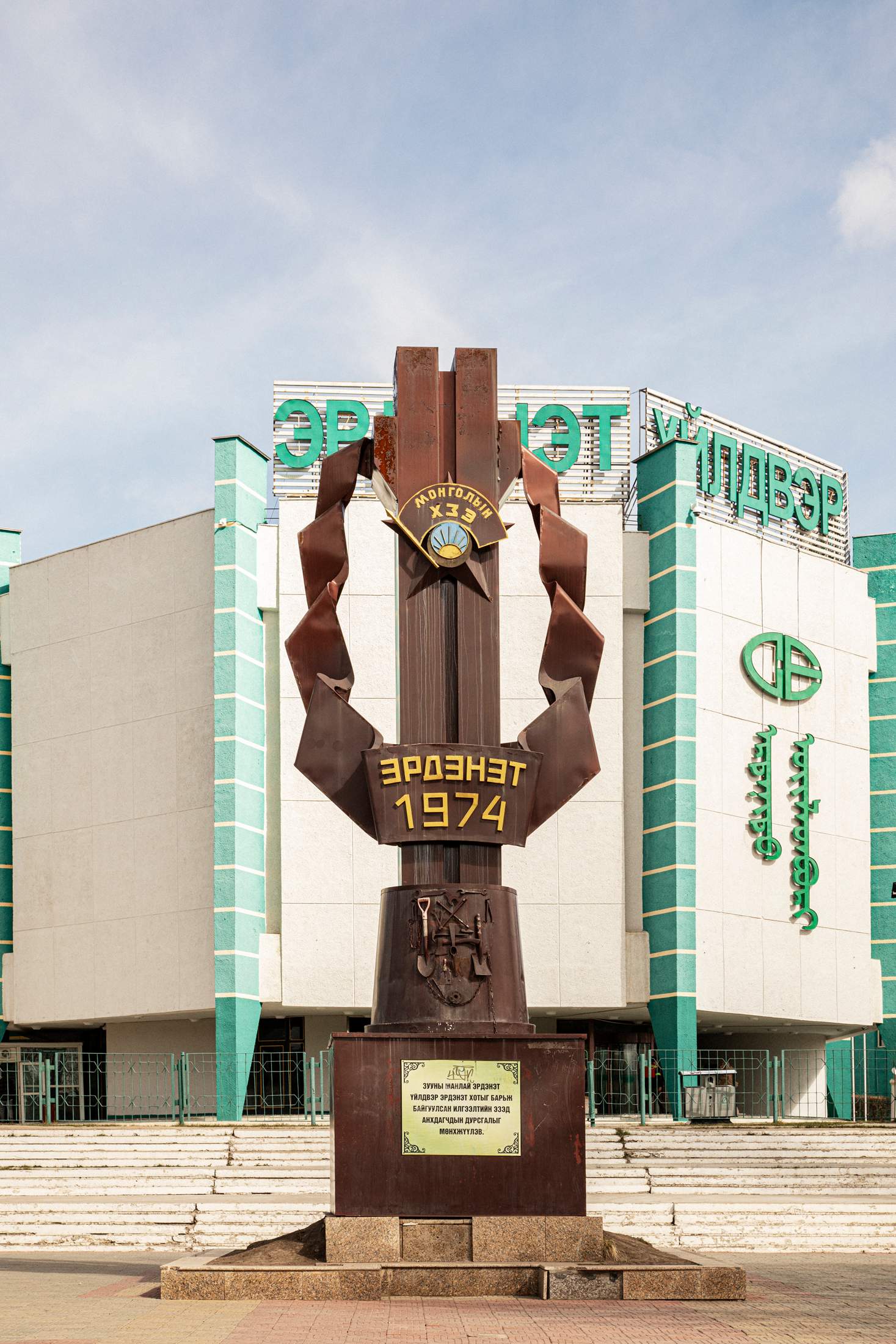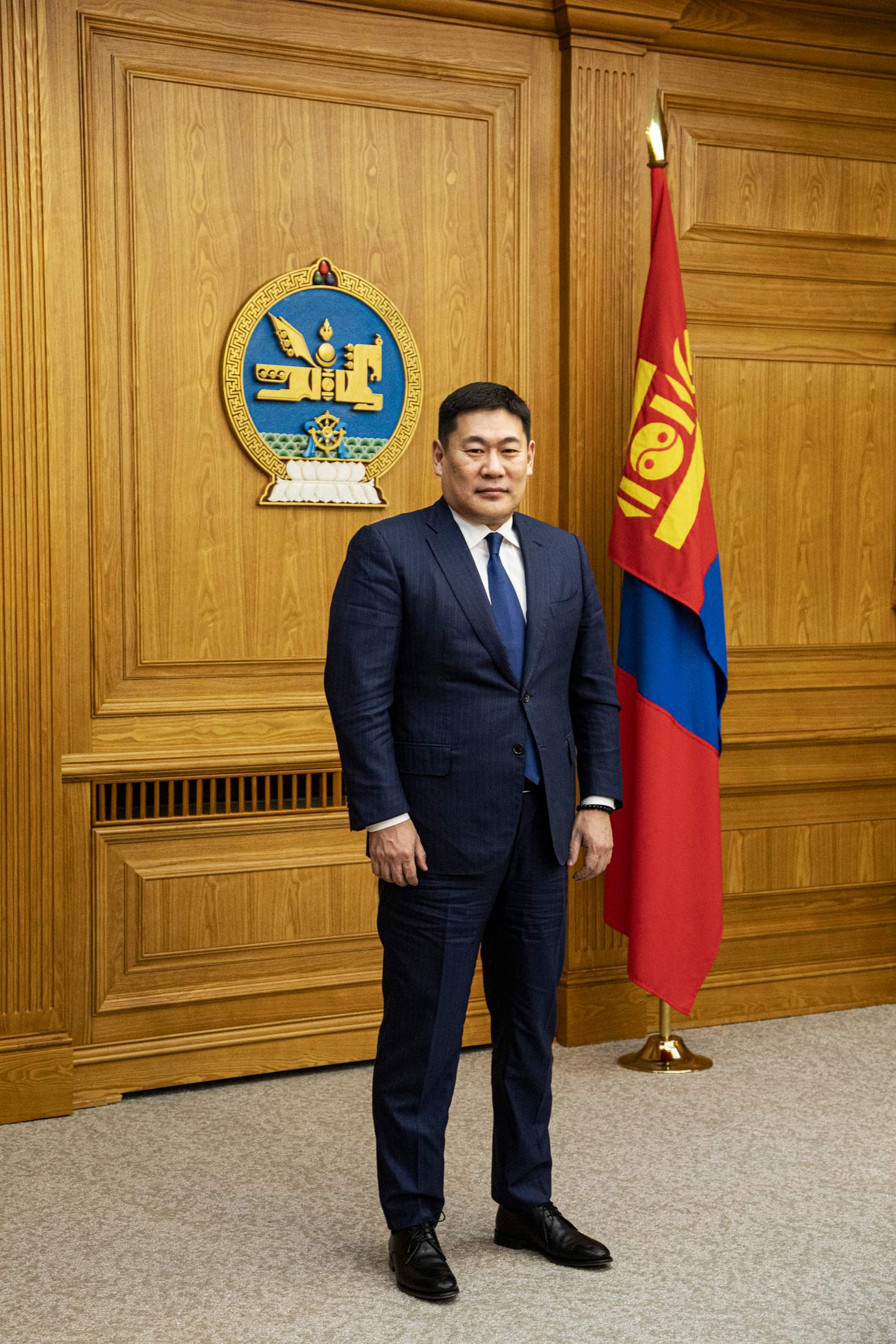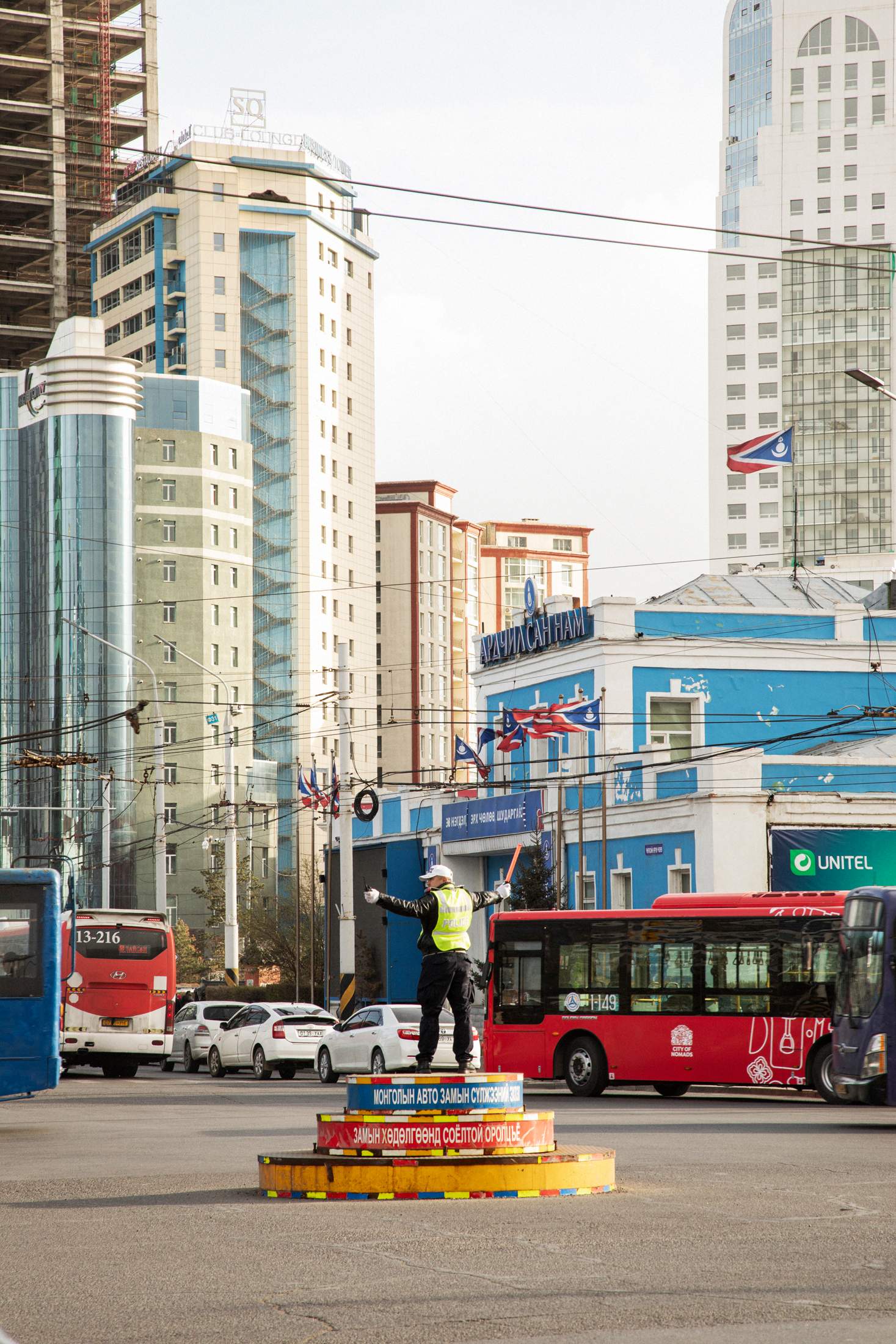 At 07.00 on a Sunday, Ulaanbaatar, the capital of the second-least densely populated country on Earth (after Greenland), is in gridlock. It is a cliché to describe somewhere as a land of contrasts. But despite Mongolia having fewer people per square kilometre than almost anywhere else, its capital, where over half of the population lives, is badly overcrowded, with almost comically awful traffic. Though it has a proud culture of nomadism and a religion, Shamanism, devoted to the worship of nature, Ulaanbaatar is the world's most polluted capital, while nearly 100 per cent of Mongolia's exports come from the extraction of abundant natural resources (mostly coal, lithium and copper). And while it is a young country – more than 65 per cent of the population is under 35 – this vast mineral wealth is concentrated in the hands of an aged oligarchy.
That said, a few of these same problems might be viewed, in economic terms at least, as consequences of success. Mongolia is rapidly urbanising because the economy is growing: its gdp per capita recently surpassed $5,000 (€4,500). Its modern rulers have been canny, leveraging Mongolia's resources to attract money from its neighbours while selling itself to Western nations as a democracy in need of support in a part of the world not famed for such things – a tactic known as the "Third Neighbour" policy. 
Indeed, with the immediate neighbours that Mongolia possesses, its leaders need to be canny. As Luvsannamsrain Oyun-Erdene, the country's 16th prime minister since it transitioned from a communist dictatorship to a parliamentary democracy in 1990, puts it, "Mongolia has great peculiarities as it is located between China and Russia – 95 per cent of our exports go to China and we are 100 per cent reliant on Russia for our energy." It's a tricky position to be in and one that has been made more difficult through Russia's invasion of Ukraine and China's increasingly confrontational foreign policy. So far, Mongolia has managed to navigate these choppy geopolitical waters but as the fallout from Western sanctions drifts across its northern border, its economic dependency on Russia is beginning to sting.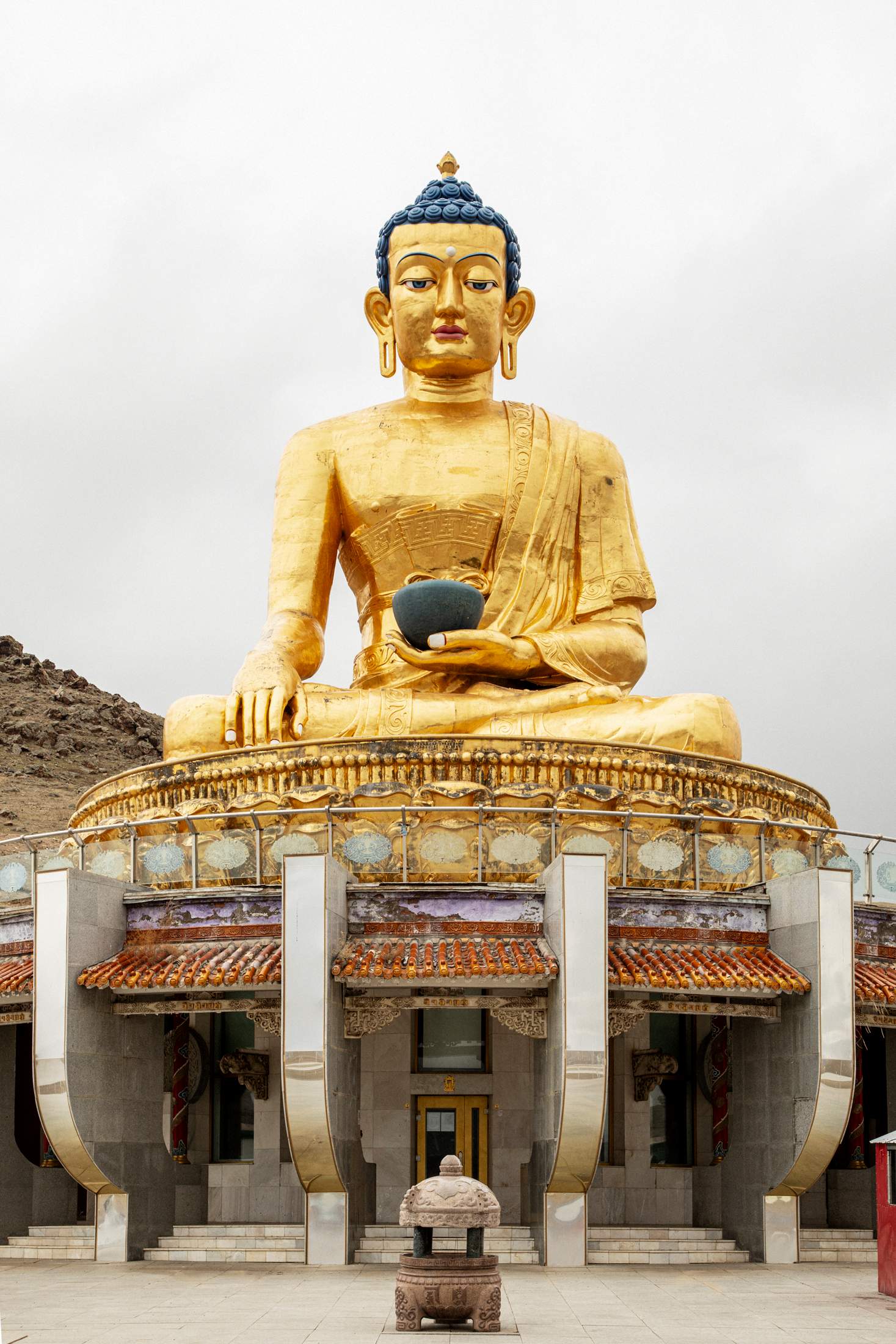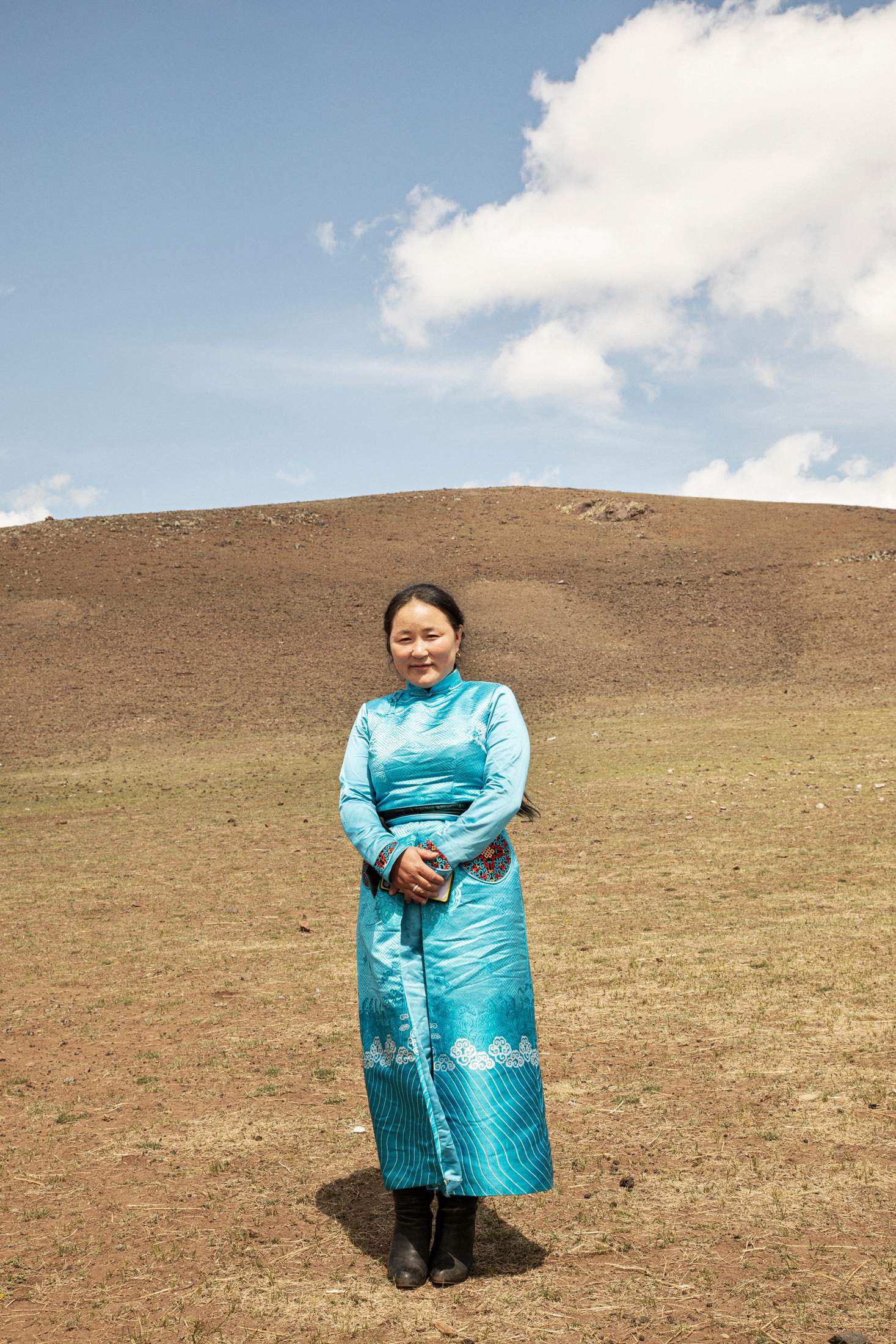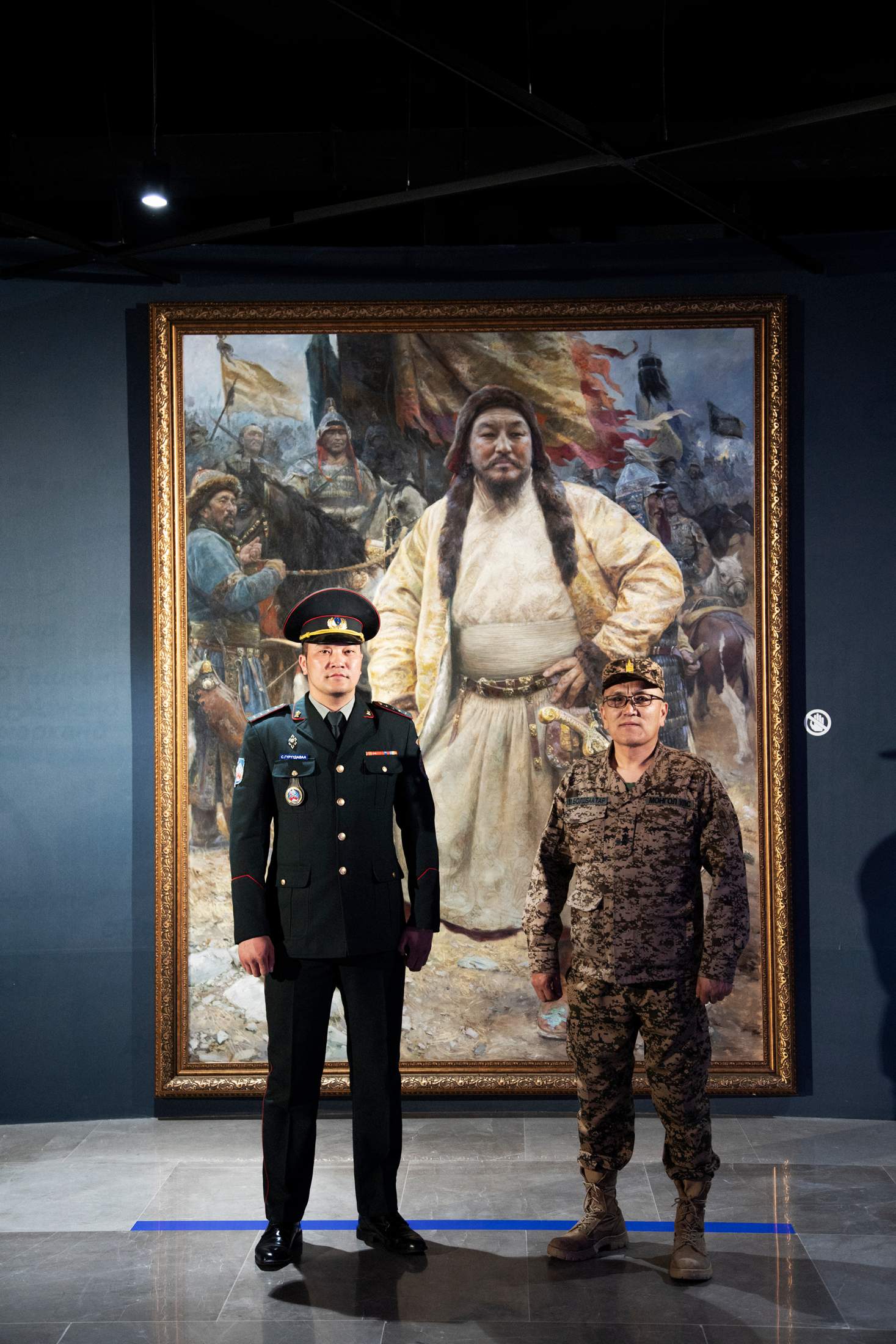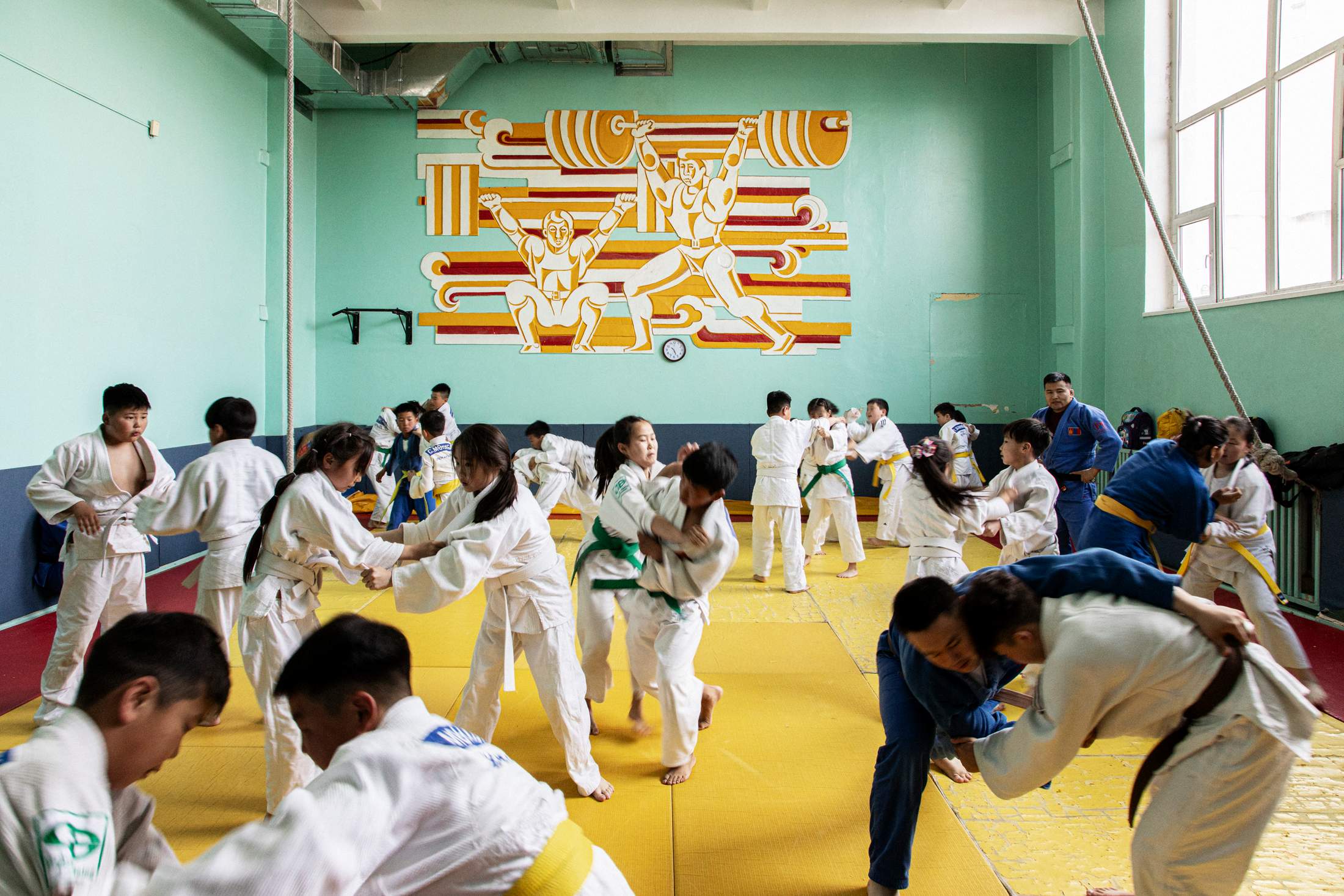 Moscow's ejection from international payment systems has made it difficult for Ulaanbaatar to pay for its energy, while Mongolia's treasury has missed out on "navigation fees" from airlines now banned from Russian airspace. monocle's journey to the country demonstrates the complicated nature of this new dispensation. Waiting to take off in Istanbul, the plane's simulated route map shows a northeasterly trajectory directly over the Crimean Peninsula. "That can't be right… can it?" we ask the man sitting next to us. It wasn't, thankfully. But by journey's end, the jagged nine-hour-long green line on the screen served as testament both to the circuitous nature of our route and the very literal way the rest of the world has found around the Ukraine conflict. It's a circumnavigation that Mongolia does not have the luxury of. 
On top of the economic repercussions of the war, which included inflation of nearly 20 per cent last year and a consequent 20 per cent drop in the value of the Mongolian togrog, thousands of men, mostly from the Russian republics of Buryat and Tuva that border Mongolia, have fled south to avoid conscription. "Maybe 12,000 Russian men have come here since the war began," says Yury Kruchkin, a Russian journalist based in Ulaanbaatar. We meet Kruchkin, a leading figure in Ulaanbaatar's Russian community, in the wood-panelled bar of the Bayangol Hotel, a shabby socialist-era tower that was for a long time Mongolia's only hotel. He came to the country in the 1980s to work as an engineer at the massive Erdenet copper mine, the source of 90 per cent of Mongolia's wealth during socialism. His co-workers included Oleksandr Zelensky, a computer scientist and father of the current Ukrainian president, who brought his young family to live in Mongolia for four years.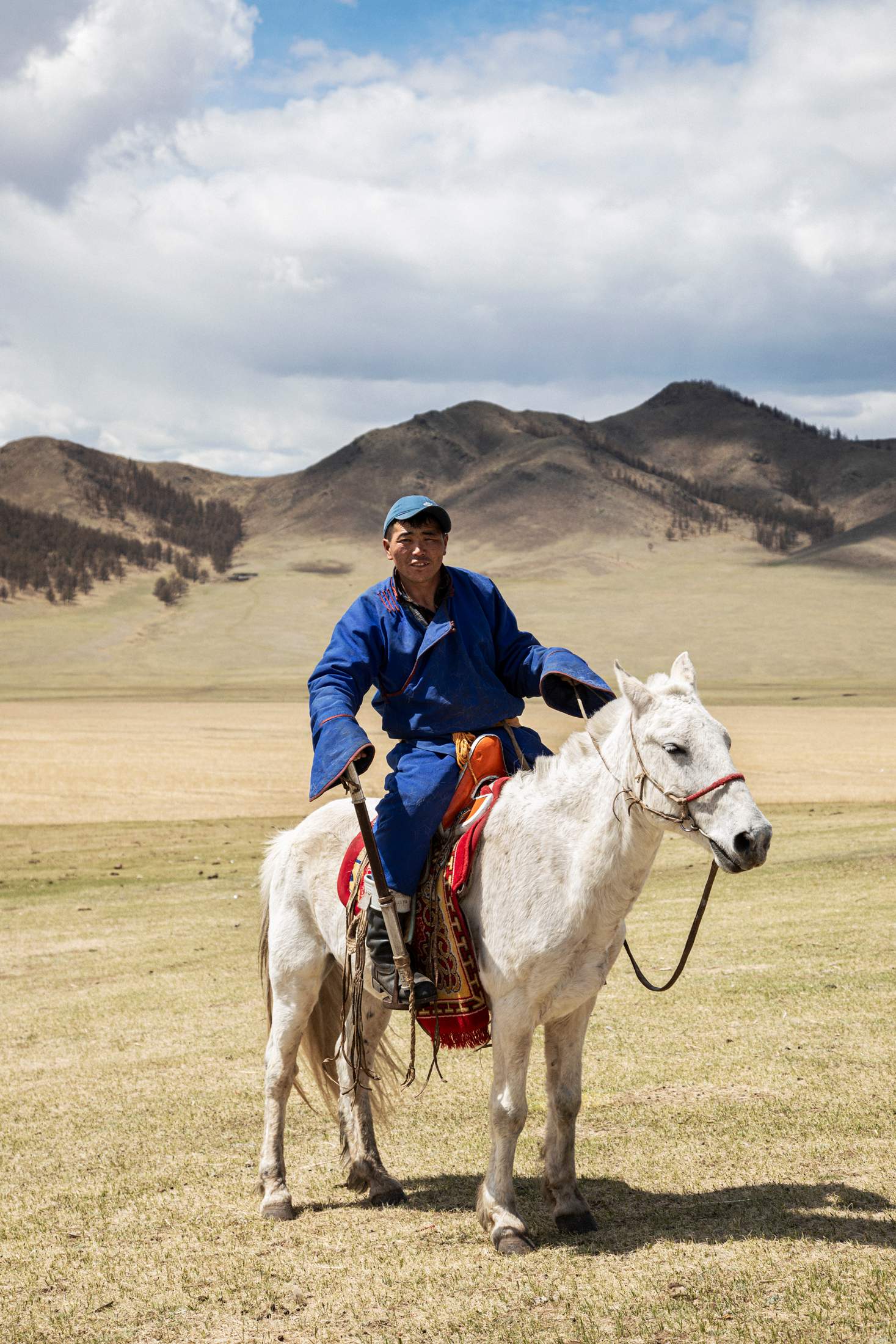 "I organised a Mongolian language club and Zelensky's father visited every week," says Kruchkin wistfully. "He was smart, a pioneer of Mongolian computation." Like Kruchkin, Zelensky was one of thousands of Soviet citizens who came to work in Mongolia, a satellite state that was never officially part of the Soviet Union. Both were members of a diaspora that left a legacy viewed mostly favourably today due to its contribution to the country's culture and economy. But this legacy is being tested by Vladimir Putin's war in Ukraine. 
Kruchkin describes Ulaanbaatar's Russians as "divided" over the invasion and, though by no means a dissident himself, he has published a new Russian-Mongolian dictionary to assist those fleeing the fight. Part of the reason why the language barrier is fairly easily surmountable is because Mongolia adopted the Cyrillic alphabet in
1941 after encouragement from Moscow. This, combined with the fact that Buryat and Tuvan Russians share a historical cultural affinity with their Mongolian neighbours, has made the country an attractive destination. Still, after much toing and froing, three Buryat men due to meet monocle pull out at the last minute citing some vague uncertainty. Are Russians in Mongolia scared of being deported? "Not really," says Kruchkin. "They usually stay for a month and then go to Thailand or Vietnam." It seems unlikely that shadowy fsb agents are keeping tabs on their countrymen in Ulaanbaatar. "Mongolia is very open," says Kruchkin. "Right or wrong – anything goes." His casual response betrays an astonishing truth: of all the former socialist Central Asian states, Mongolia is the only one that has managed to transition to genuine democracy. 
The health of this democracy is apparent in monocle's meeting with the prime minister, which is moved several times to accommodate late-night parliamentary debates on constitutional reforms. But it is perhaps most colourfully demonstrated by Mongolia's rumbustious media culture. The country has a constellation of private news networks vying for its citizens' eyeballs. And though the state-run Mongolian National Broadcaster initially echoed Moscow's description of the Ukraine war as a "special military operation", debates for and against the invasion play out nightly among the country's coiffed pundits. Their ambivalence is matched by the population at large. Partly this is due to geography. Despite their shared socialist past, Kyiv feels (and is) a long way from Ulaanbaatar. But it's also due to the largely positive way that Russia is viewed for having hauled Mongolia up from near-feudalism to become an industrialised urban society in the 20th century. And in the 21st century, Russia's cordial relations with Mongolia could be regarded as one of Putin's few foreign-policy successes. 
In November 2000 the new Russian president became the first of his country's leaders to visit Mongolia since Leonid Brezhnev in 1974. Three years later, Putin agreed to write off 98 per cent of Mongolia's Soviet-era debt (about €10.4bn). Then in November 2010 he wrote off another 98 per cent, this time of post-Soviet debt. Coupled with a new visa-free regime, which led to a revival of tourism and trade between the two neighbours, these actions greatly bolstered Russia's standing in Mongolia. Putin's charm offensive paid off in September 2019, when he and Mongolia's then-president, Khaltmaagiin Battulga, signed a treaty that officially upgraded the two countries' relationship to a "permanent comprehensive strategic partnership", which included a pledge not to participate in "blocs or military-political alliances" or "any actions or support of such actions" against the other. When he put pen to paper, Battulga probably wasn't expecting the treaty to be so searchingly tested so soon. Does this document forbid Mongolia from condemning Russia over Ukraine? 
"We have expressed our position at the UN that as long as this war goes on it is negatively affecting the whole world," Oyun-Erdene tells monocle, without hiding his amusement at the mention of Battulga's name. The former president is an eccentric mogul and judo obsessive whose close ties with Putin were part of a plan to cultivate a strongman image at home. Battulga's rise and fall is further proof of Mongolia's frenetic political system, in which leaders are lucky if they serve their full terms without being wrestled to the mat by an adversary. 
Oyun-Erdene, who has a postgraduate diploma from Harvard, is a more sober figure, focused less on flaunting his physical prowess and more on developing his country's economy. He has written a manifesto entitled Vision 2050, which aims to make Mongolia a developed economy by the middle of the century. "In 2023, our growth is projected to be 7.9 per cent and our gdp per capita has just reached $5,000 [€4,500]," he says proudly. "If you look at the Asian Tigers – Singapore, South Korea, Taiwan – once they reached $10,000 [€9,000] per capita their social problems became more solvable." Oyun-Erdene has some pressing social problems to deal with too. Rapidly urbanising Mongolia is suffering several urban maladies in extremis. 
Take a lift a few storeys above the traffic-choked streets of Ulaanbaatar and you will see that the hills surrounding the city are dotted with tens of thousands of brightly coloured shacks and white tarpaulin-clad yurts. These are the ger districts, the slums named for the yurts that are a symbol of the country's identity as well as the challenge of raising the prosperity and quality of life for much of the population. 
Almost every Mongolian owns a ger (which translates as "home"), whose easy construction and portability are essential to the country's traditional nomadic way of life. When rural dwellers, often nomads themselves, move to Ulaanbaatar, they bring their families and their gers, pitching up in the hills looking for a better, more sedentary life. These districts, which have swelled to hold more than half of the city's population, have no sewage system or electricity – every ger contains a coal-burning stove at its centre. For most of Ulaanbaatar's long, bitterly cold winters, the world's coldest capital is subsumed in thick black smog. 
In one district, monocle meets Chimgee, who lives in a ger with three generations of her family. Its blank exterior gives no clue of the profuse colour – hand-drawn posters, family portraits, piles of toys – within. Like many of her neighbours, Chimgee suffers from chronic bronchitis, a fate she is keen for her grandchildren to avoid. Sometimes the pollution is so bad that she forbids them from going outside. It's almost summer but Chimgee still gets through at least two bags of coal a week. "All the politicians talk about reducing pollution but nothing ever changes," she says. 
Chimgee is well aware that, along with every one of her fellow ger district dwellers, she is contributing to the pollution problem. But she also knows that Mongolia is a vastly unequal society with a resource-extracting oligarchical elite who get richer while their poorer compatriots choke. Like the pot of salty milk tea that Chimgee has primed for guests, the latter group's anger occasionally boils over. This was the case in December 2022, when thousands of Mongolians descended on the government palace to protest the theft of billions of dollars of state-owned coal by corrupt officials. Hordes of mostly young people poured into the city's main Sükhbaatar Square, where they camped out for weeks in temperatures that plumbed minus 30c. A nervous government eventually announced several high-profile suspects (including former president Battulga), at which point the crowd dissolved almost as quickly as it had materialised. 
Oyun-Erdene claims that constitutional reform, which will increase the number of MPs in the State Great Khural (Mongolia's parliament) from 76 to 126, is designed to combat corruption by loosening the grip on the legislature of a small number of party grandees. Some have disputed whether creating more parliamentarians able to be corrupted is the best way to prevent corruption but the prime minister also has a less controversial plan for ensuring that Mongolia's mineral wealth is shared among its people. "We are in the process of creating a national wealth fund," he says. "Thirty-three per cent of revenue [from natural resources] will be given to development in three areas: education, health and housing." Much will depend on whether Oyun-Erdene, himself a scion of the elite, can establish this fund. If not, it's doubtful his government would survive another bout of unrest such as last winter's. 
For now the prime minister talks up potential solutions to his people's plight: a metro system or ring road to alleviate Ulaanbaatar's traffic problem, while diversifying away from burning coal to ameliorate pollution. Despite a push to increase tourism and attract more international film productions to the country, these plans are all dependent on resource extraction that involves, among other unsavoury things, closer ties with Russia. 
Last September, in the Siberian city of Vladivostok, Oyun-Erdene and Putin agreed in principle to the construction of a gas pipeline connecting Russia and China through Mongolia. The Power of Siberia 2 (pos2) pipeline would enrich Ulaanbaatar's coffers by an estimated $1bn (€890m) a year in transit fees and attract thousands of construction and maintenance jobs. Ready access to natural gas could also help to reduce pollution. But critics have argued that the pipeline would leave the country more vulnerable to pressure from its neighbours. Indeed, Ukraine's status as a transit country for Russian gas to western Europe was often used by Moscow to punish Kyiv. 
undesirable? The prime minister disagrees. "Mongolia has a goal to be a transit country and a corridor between Europe and Asia," he says. "This pipeline has been part of intense talks since before the situation between Russia and Ukraine." 
Oyun-Erdene refuses to concede that pos2 might make his country vulnerable to coercion. Perhaps he can't afford to. At the moment, Mongolia is happy to play East and West off against one another, even taking advantage of a deterioration in relations between Australia and China to become the latter's sole supplier of coal. This tactic has served the country well in the past but is now high-risk as the world potentially splits into factions. Sinophobia has always been used by politicians here during elections but with Beijing stoking tensions in the Taiwan Strait, many Mongolians believe that an expansionist China could have designs on them too. "Mongolians think that after Taiwan, they are next," says monocle fixer Sukhbaatar. But when asked about Taiwan, Oyun-Erdene is less equivocal than over Ukraine. "Mongolia follows the UN Charter, which says that Taiwan is part of China," he says. "And Mongolia doesn't comment on the domestic affairs of other countries." 
It's a sensitive subject and, as in its relationship with Russia, Beijing holds all the cards. Since the full-scale invasion of Ukraine, the importance of China as a buyer of Russian oil and gas has vastly increased. But despite Putin's desire to sign off on pos2, Beijing is holding up the deal to extract more favourable terms. During a visit to Moscow in March, Chinese premier Xi Jinping refused to discuss the project, even cutting his trip short to avoid it. It's difficult to imagine Mongolia being the beneficiary of more protracted negotiations over the pipeline. 
If the Sino-Russian alliance were to become one half of a new world rift, Mongolia would be even more isolated than before. Oyun-Erdene believes what he describes as a "new Cold War" must be avoided at all costs. "It will go on longer than the first one," he says. Instead of beefing up their militaries and forming new alliances (such as the Aukus pact between Australia, the UK and the US), developed countries should use the money to help poorer ones, he says. "We should have a mechanism in the UN to control defence spending. People don't want more weapons and there's a feeling that leaders are not the great statesmen they were before." It's unclear to whom he is referring but Oyun-Erdene sees the Ukraine conflict as a neighbourly spat that has gotten out of hand. "I have compared the situation in Ukraine to a family divorce; should the child follow the father or the mother?" Is the US the mother and Russia the father? He smiles. "The irony is the kid usually follows the mother." 
Unlike Ukraine, Mongolia isn't desperate to split from its overbearing relatives. In fact, to survive in its modern guise, the country is hoping for reconciliation on a global scale. After all, the next divorce could be even messier.
The decline of nomadic life 
Mongolian culture venerates the country's land and the livestock that sustains its people's meat- and milk-heavy diet. Until the fall of communism, it is likely that most of the population still lived traditional nomadic lifestyles, raising livestock and moving with the seasons. But in recent years, due to a combination of economic and climatic factors, hundreds of thousands of nomadic families have moved to Ulaanbaatar's ger districts, the capital's crowded and polluted slums. As well as exacerbating social problems, this massive internal migration is threatening a way of life that is intrinsic to one of the world's few remaining nomadic countries. 
Mongolia is experiencing the dire consequences of rising global temperatures. Since 1940, the average temperature has risen by more than 2c, leading to a marked increase in the number of extreme summers and winters. During the former, unusually dry weather means that the grass that livestock graze on doesn't grow, while extreme winters (when temperatures can drop below minus 40c) kill even the most fatted calves. Between 1999 and 2010, extreme weather led to the deaths of more than 20 million livestock and slums in Ulaanbaatar swelled, more than doubling its population. 
Outside Erdenet, monocle meets Lkhagvaa, a nomadic herder who lives with his wife, Bolortuya, two daughters and their goats, horses and sheep. Their ger, a wedding gift, is decorated with the totems of nomadism: embroidered portraits of Chinggis Khan – the famous Mongol warlord and nomad – and others featuring the five Mongol "jewel animals": horse, goat, sheep, camel and yak. Lkhagvaa (pictured) had to move from the east of the country to be nearer to the markets that bought his animals for their wool and meat. To get here he travelled for 30 days on horseback, leading some 100 goats and sheep. It's certainly a tough life but when asked whether he will follow many of his fellow herders in moving to Ulaanbaatar, he smiles and says: "Why, so I can live in squalor surviving from loan to loan?"