Business: Mobility / Gothenburg
Quiet revolution
How Volvo Penta is powering up to electrify the lifestyle boating sector.
What at first appears to be a quaint Gothenburg harbour, complete with red fishing huts, is in fact a high-security facility. The Krossholmen Test Center, near the mouth of Sweden's Göta Älv River, belongs to Volvo Penta, part of the Volvo Group. It is one of the best-equipped marine-testing operations in Europe. It's here that Volvo Penta, long associated with building engines for leisure vessels (and more recently commercial ones), is transforming itself into an electric-mobility brand for the lifestyle boating sector. The shift at Volvo Penta, which had revenues of SEK18.1bn (€1.6bn) in 2022, is driven by the flourishing global market for electric boats, with anticipated growth of 11.2 per cent a year through to 2027.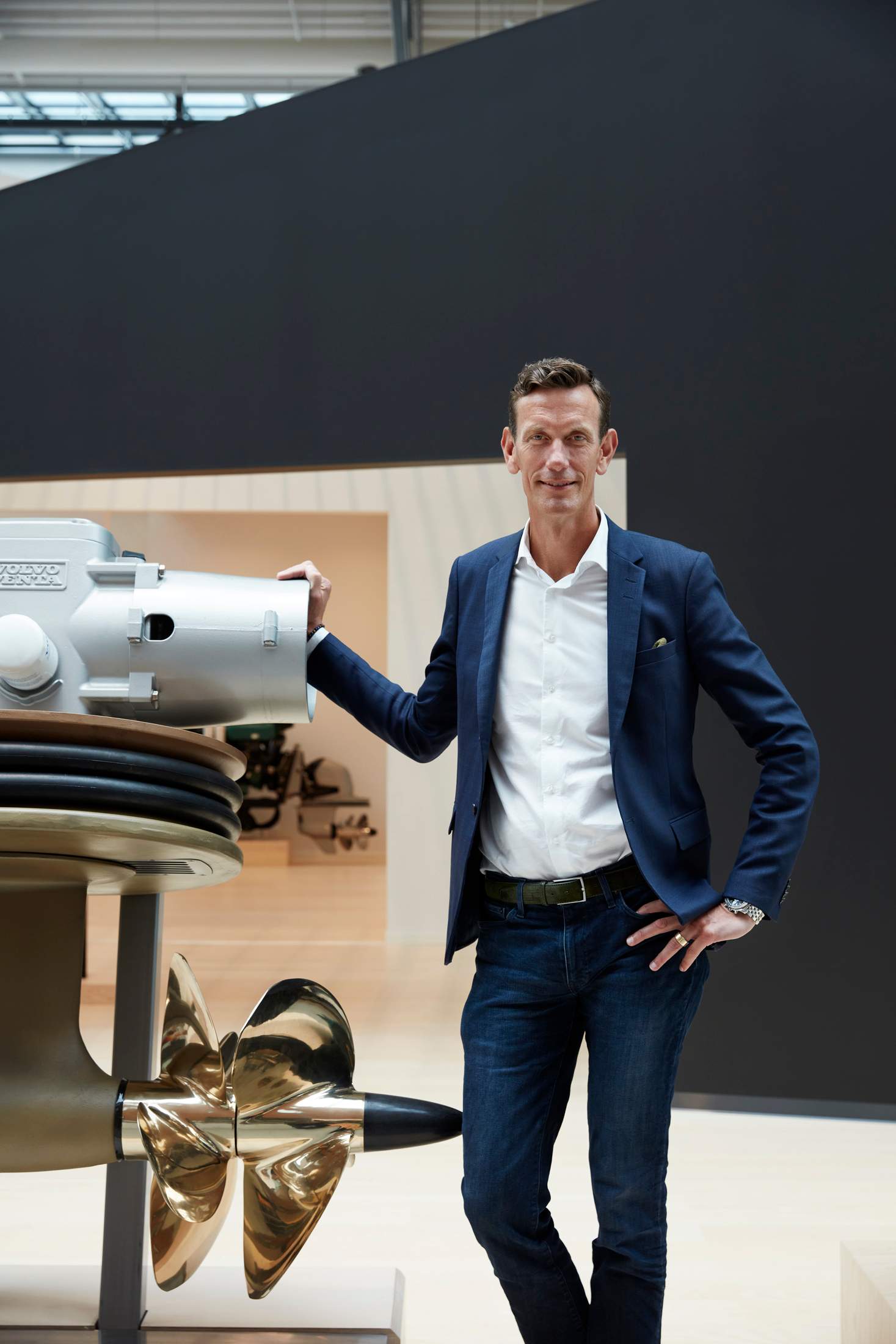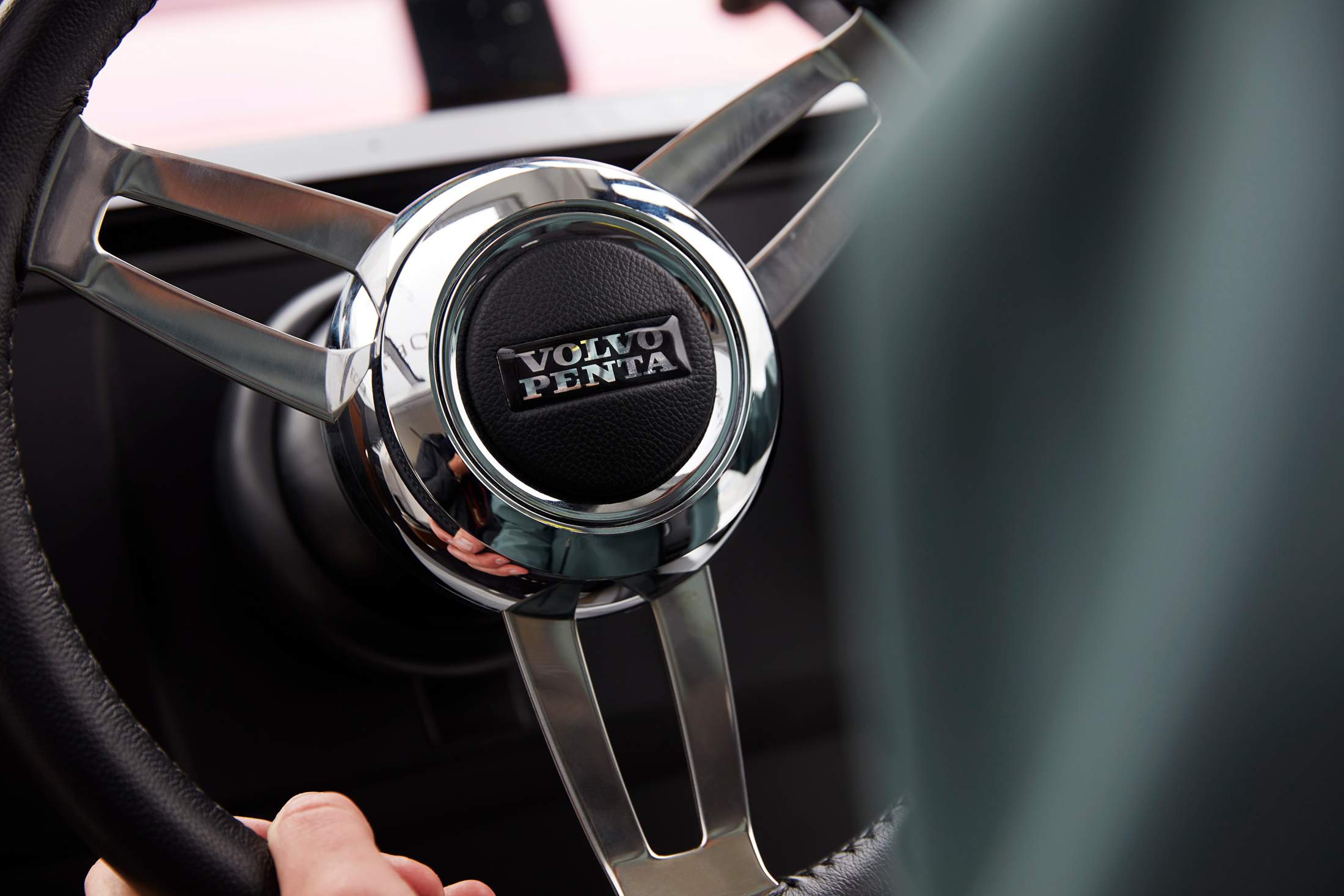 While there isn't global legislation forcing boats to go electric, there are increasing environmental regulations at a national and regional level regarding emissions from marine vessels. These are pushing the industry to explore cleaner alternatives, including electric propulsion. Norway is one of the countries that has come farthest in electrifying its leisure boats, with projects supported by cities, municipalities and companies along the Norwegian coastline. And Copenhagen has set aside DKk10m (€1.34m) to electrify its entire fleet of harbour ferries as part of the country's overall plans to become the world's first carbon-neutral city by 2025.
When it comes to fully electric vessels, there are several companies working on commercial passenger ferries and recreational use. As well as larger players such as X Shore, Vita Power and Candela speedboats, there are smaller innovative brands such as Stockholm-based Sightseeing Rides, which offers tours in electric boats powered by green energy, as well as Norway's Kruser, the world's first boat-sharing platform for electric leisure boats.
Being fully electric has large environmental benefits. Electric boats can significantly reduce air pollution and carbon emissions. However, there are environmental considerations related to the production and disposal of batteries used in electric boats. Additionally, end-of-life battery disposal can cause environmental harm.
When Monocle visits the Krossholmen Test Center, a team of skilled mechanics, technicians and test engineers is busy preparing and testing what might be one of the answers to the future of more sustainable boating: a new hybrid electric vessel designed in collaboration with French leisure-marine company Groupe Beneteau, a long-standing Volvo Penta partner. Today boat dealers and potential customers have been invited to give their feedback on the Jeanneau nc37 sports-cruiser boat, which is equipped with Volvo Penta's new hybrid system. Besides powering the engines, it also controls the positioning system that allows users to keep a boat still even when docking in windy conditions or strong currents. "We have a great opportunity to push towards sustainability with the technologies that are now available," says Johan Inden, president of Volvo Penta's marine business unit. "There is a big demand from customers to see what is possible in terms of sustainability concepts and better boating experiences."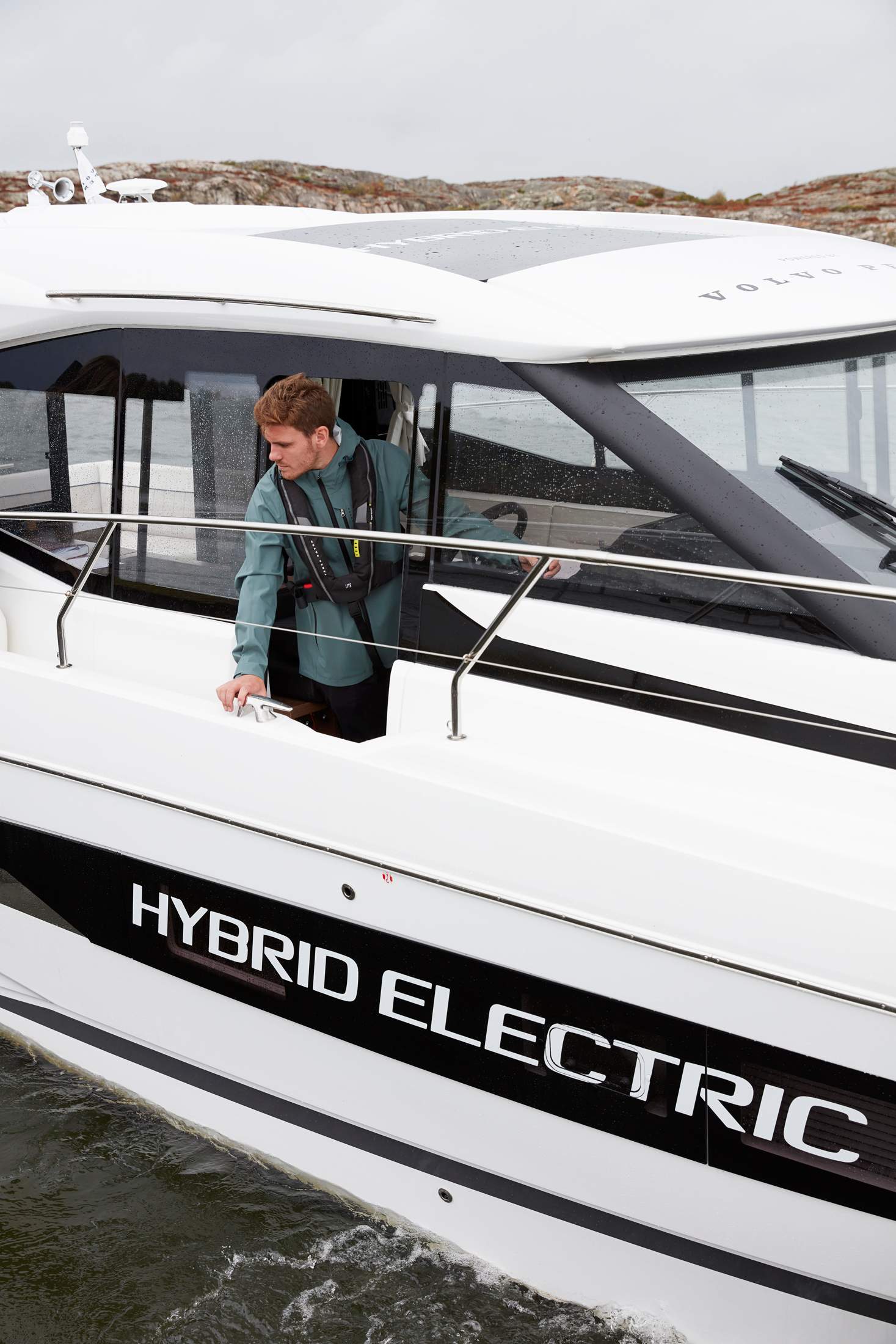 Inden believes, however, that it is important to be honest about the limitations. While some passenger ships and ferries are already fully electric, most boats need a way of producing energy too. This is why a hybrid engine will, for now, be the choice for most sustainability-conscious boat owners. "What is great is that we don't have to wait for batteries to be 100 times better. We can start with this. Then as battery technology becomes more effective, or green fuels become more available, we can start infusing that into the platform," says Inden. "From my perspective, it is more important to see what is possible today and build robustly for the future."
Inden also believes that this technology will lower the threshold for people becoming boat owners. During the CES technology fair in Las Vegas earlier this year, Volvo Penta unveiled its concept of "boating for everyone", which sees a greater future for boat-sharing (just as has happened with cars) and easier access to charging stations – or islands, in this watery instance. "I believe that rental models will play a big part in the marine industry going forward," he says. "There is a huge opportunity to broaden availability by making it possible for more people to utilise existing boats. We will see more examples of subscription-based models. It will be about having a fantastic experience, not the hassle of owning a boat 12 months a year."
Meet the Jeanneau NC37 hybrid vessel
The plug-in parallel hybrid, featuring two Volvo Penta d4-320 engines alongside two 60 kilowatt electric motors, offers three driving modes: electric, hybrid and power. The hybrid engine allows for leisure boaters to go long distances without stopping to recharge but be all electric and emission-free when cruising at low speeds (and use the combustion engine when speed is needed). The technology is based on Kvitbjørn, a similar hybrid electric vessel used by Norwegian tour operator Hurtigruten Svalbard that gives people a chance to get closer to wildlife in a near-silent tour experience.