Design: Residence / Kotka
Second coming
A neglected workers' housing project by Alvar Aalto is being lovingly revived by design-minded Finns.
Famed mid-century Finnish architect Alvar Aalto believed that people's lives could be transformed by pairing functionalism – design driven by use and not looks – with humanistic principles. It's an ethos that he and his wife, Aino Marsio-Aalto,
tested with their design of an expansive residential development for the workers of the Sunila pulp mill. On the outskirts of the small city of Kotka, a 90-minute drive from Helsinki, the development was built in the late 1930s with some additional structures added after the Second World War. The project consists of 29 buildings, including terraced houses and detached homes, set in a lush landscape of rocky hills and verdant coniferous forests. For Aalto, who was in his mid-thirties at the time, a mass housing project of this scale was the perfect opportunity to show how his architectural philosophy could transform the lives of ordinary people by providing quality homes en masse.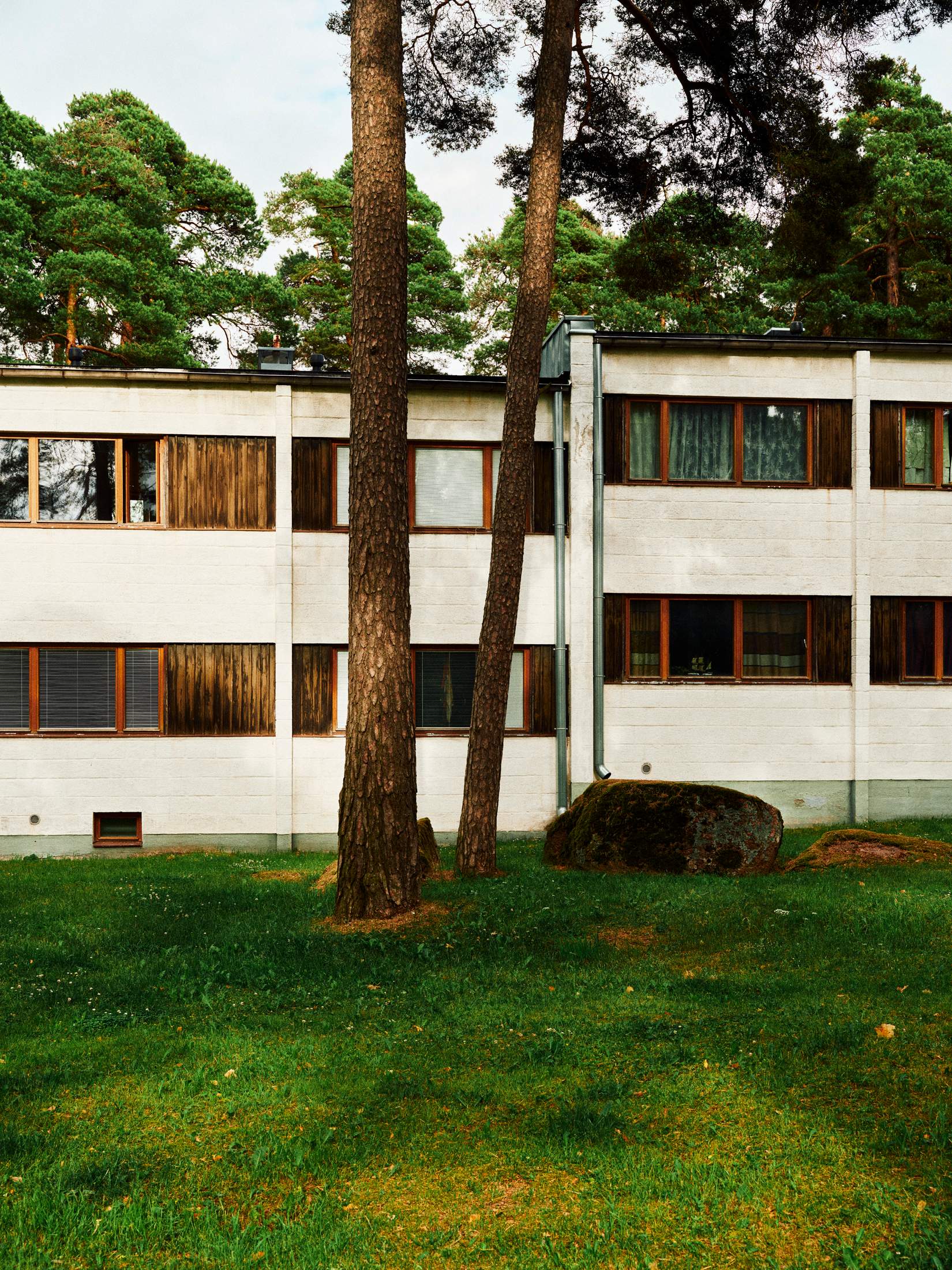 Despite these lofty ideals, the area fell into disrepair in the latter part of the 20th century. The Sunila mill's importance to the Finnish pulp industry waned (though it is still operational) and the Aalto homes, originally owned by workers, were sold off. Kotka's city hall used some of them for social housing, while private citizens purchased others at staggeringly low prices. Sunila had been all but forgotten as an architectural treasure until a recent surge of interest in the area was triggered by a host of design-savvy Helsinkiläiset buying apartments for weekend getaways. These new residents, who include museum directors and high-ranking public servants, have been restoring the interiors to their original state and giving façades gentle nips and tucks.
"I just fell head over heels in love with this area," says Jani Kylmänen, sitting on a vintage Aalto-designed Artek 69 chair in his compact Sunila apartment. The Helsinki-based property and furniture entrepreneur bought the residence in 2019 as a holiday home. Much of it, including the wooden kitchen cabinets and the foyer coat rack, was in its original state. Kylmänen painstakingly restored the parts of the home that weren't true to Aalto's vision to their initial look and feel by exposing original surfaces and commissioning master carpenters to replicate the missing pieces using methods from Aalto's era. 
Kylmänen also scoured vintage furniture shops for Aalto items from the 1930s, such as an extendable dinner table made from birch, designed by Aino Marsio-Aalto. There's even a custom-made bent birch chair that Alvar designed for the 1939 World's Fair in New York, where, coincidentally, Sunila grabbed the world's attention as a progressive new model for workers' housing. "It is our duty as residents to uphold Aalto's legacy and the spirit of this beautiful area," says Kylmänen. "Without Aalto, this would be just another forgotten suburb in a decaying industrial area." 
Yet in Finland, where the great majority of Aalto's work is located, the architect's name does not always invoke the same veneration as it does abroad. This is partly because his buildings are so commonplace (there are more than 400 of them) and partly because many historic and revered neoclassical and art nouveau buildings were torn down to make way for Aalto's functionalist works. "For a long time, the locals did not want to move to Sunila despite it having some of the cheapest properties in the area," says Kylmänen. "To some degree, this is still true today. Most people who move in because of Aalto come from other towns and cities." 
Kylmänen is involved in the residents' association, Pro Sunila, whose members meet to promote and look after the area and to exchange ideas about how to renovate their apartments in a way that respects the development's legacy. "Much of the area was built almost 90 years ago," he says. "It is not always easy to find the materials and the shades of paint that were used back then." 
That sense of community and of taking care of the entire area is important for Kylmänen, who was attracted to Sunila not only by the opportunity to reside in an original Aalto apartment but also by what he calls the development's "spirit". "Aalto designed everything here and you can sense his design philosophy wherever you go, from the way that the buildings are placed to follow the forest's topography to how the surrounding nature interplays with design choices such as the placement of the windows."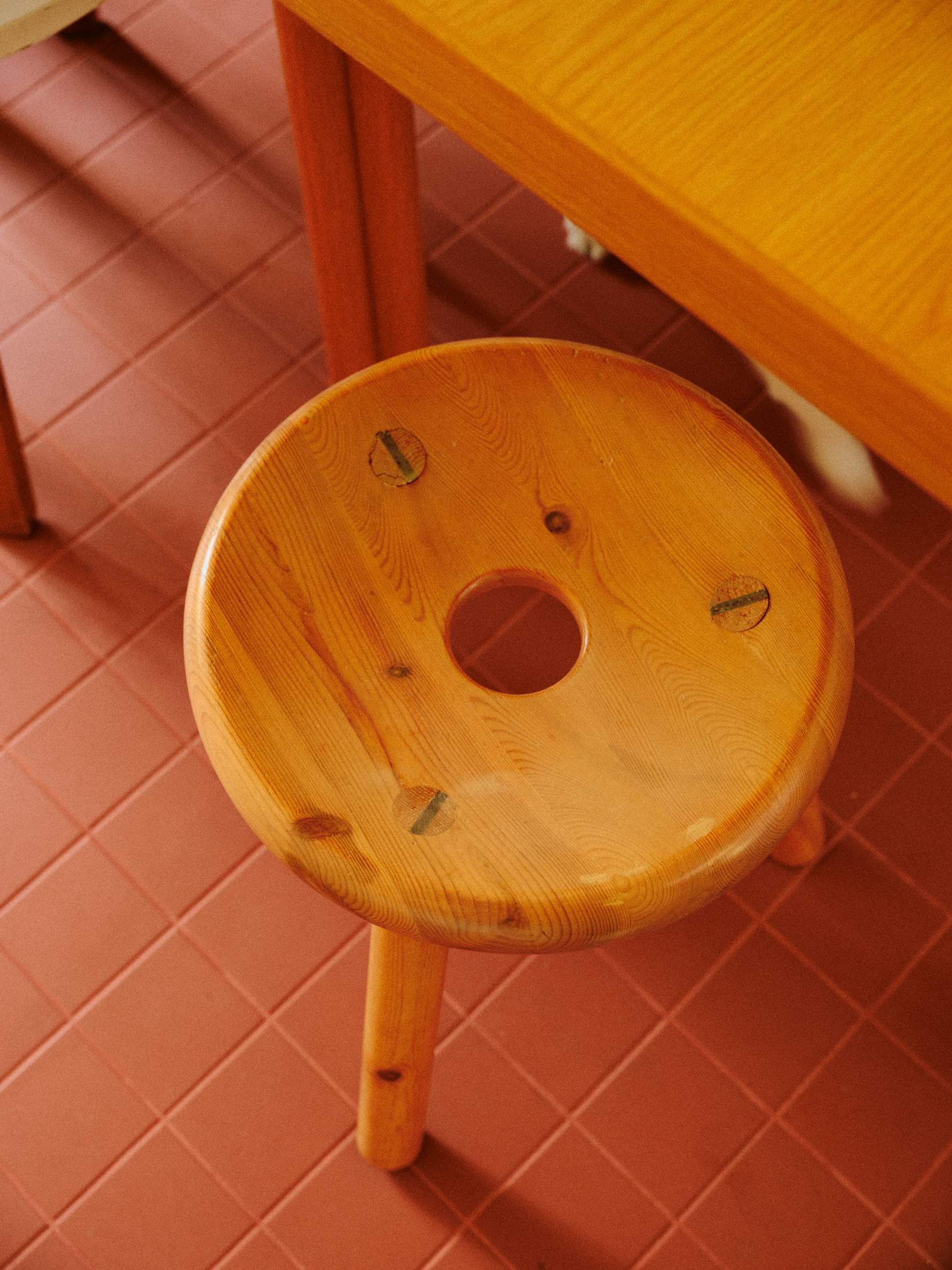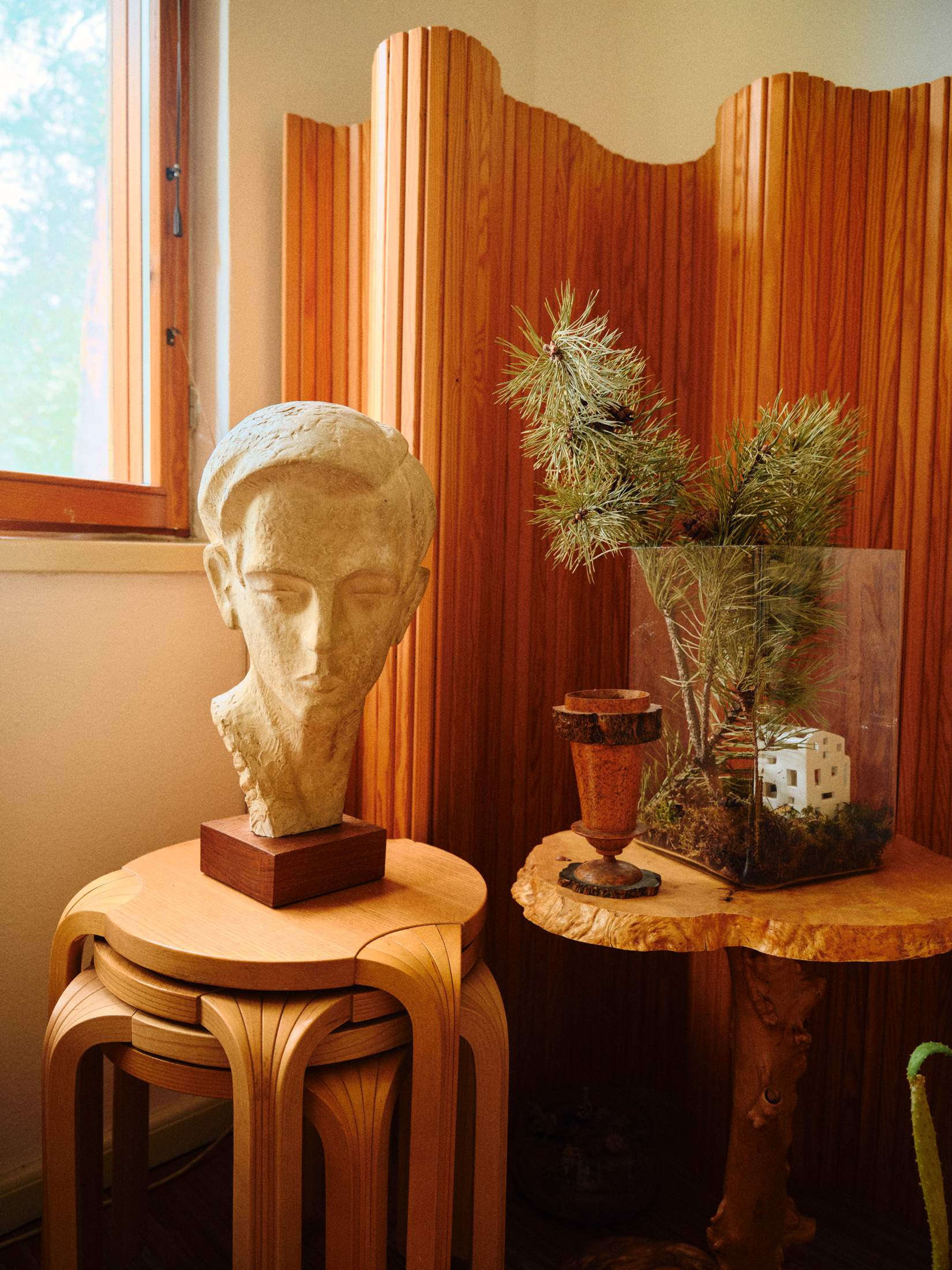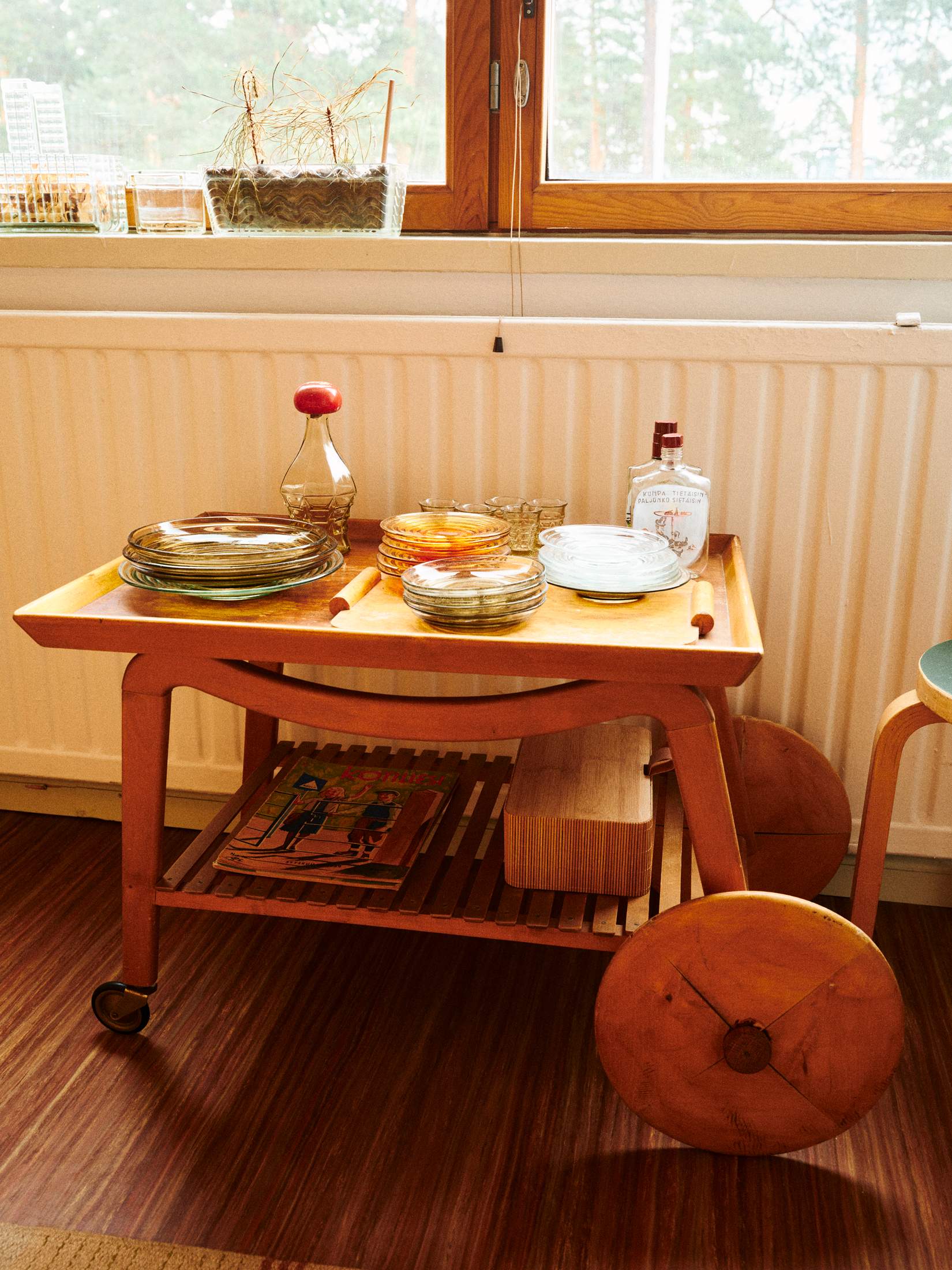 It was the same holistic design approach and legacy that attracted Maija Tanninen- Mattila, the former director of the Helsinki Art Museum, to Sunila in 2021. "When Aalto was commissioned to design the area, he was given a lot of creative freedom to realise his vision for a modern factory area," she tells monocle while sitting on the large veranda of her 1939 terrace apartment. "I am fascinated by his humanism and his idealism." Tanninen-Mattila's summer home is a great example of this: its sharp white contours sit gently in the undulating landscape and it has a timeless boxy form that, if not for the cracking paint and patina of wear, looks like it might have been designed only recently. "It does have that 'wow' effect," she says. "What makes it more special is that the industrial society in the 1930s was very hierarchical, yet Aalto wanted even the workers' residencies to look great." 
If Kylmänen's home is a veritable Aalto museum with almost no modern touches, Tanninen-Mattila's residence combines elements from that era, such as a 1930s wooden club table with Aalto's signature L-shaped legs, with modern comforts such as kitchen appliances and a shower. "It is my second home and I want it to have that lived-in look," she says. "But I don't want it to clash with Aalto's architectural language."
Tanninen-Mattila, an art historian by training, has stacked her bookshelf with tomes about Aalto and other modernists – not just architects but artists too. She is fascinated by the era. "By moving here and looking after the area, anyone can contribute to nurturing Aalto's cultural legacy," she says. Such is her passion for Sunila that Tanninen-Mattila has recently bought another apartment in the area, which she is in the process of renovating. "The responsibility of looking after this place made me even more emotionally attached to it." It's an attachment that's also shared by Laura Aalto (no relation). The longstanding former ceo of Helsinki Marketing, which promoted the Finnish capital to the world, Laura bought an apartment in Sunila with her husband in 2021, almost on a whim.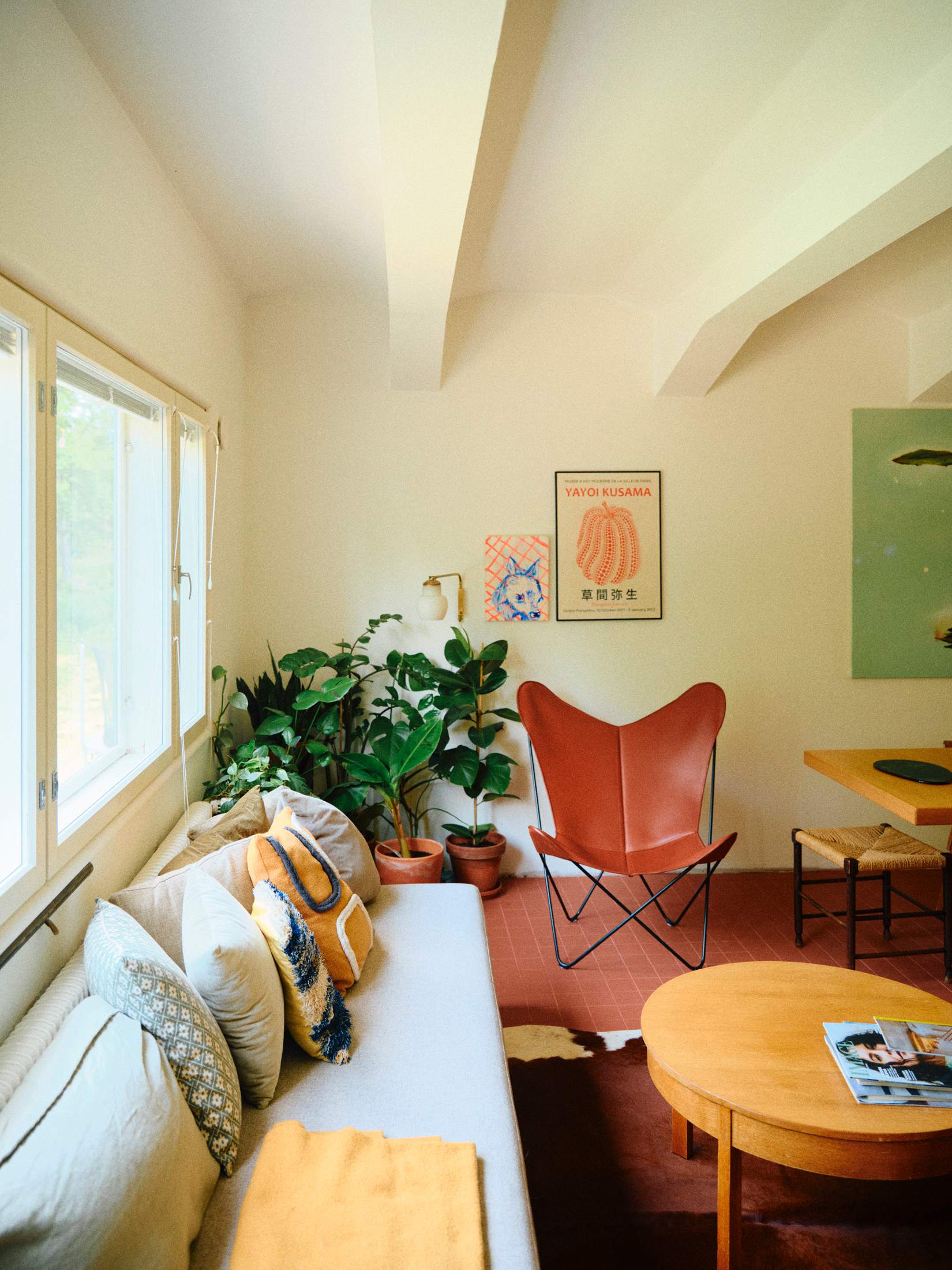 "We happened to drive by and fell in love with this entire area, its plan and the placement of the buildings," she says. Used as a holiday  home, it is finished with works by contemporary Finnish artists, a modern bookshelf by String and an Akari floor lamp by Isamu Noguchi. They sit alongside vintage Artek furniture from the 1950s, creating a harmonious look that isn't out of place in the 1937 building, which features thick ceiling beams and round wooden hand railings. "Great architecture stays relevant by adapting to contemporary needs," says Laura. "The way that light hits the building, and how the transitions from one room to the next are marked, is all part of the enduring magic of Aalto's architecture."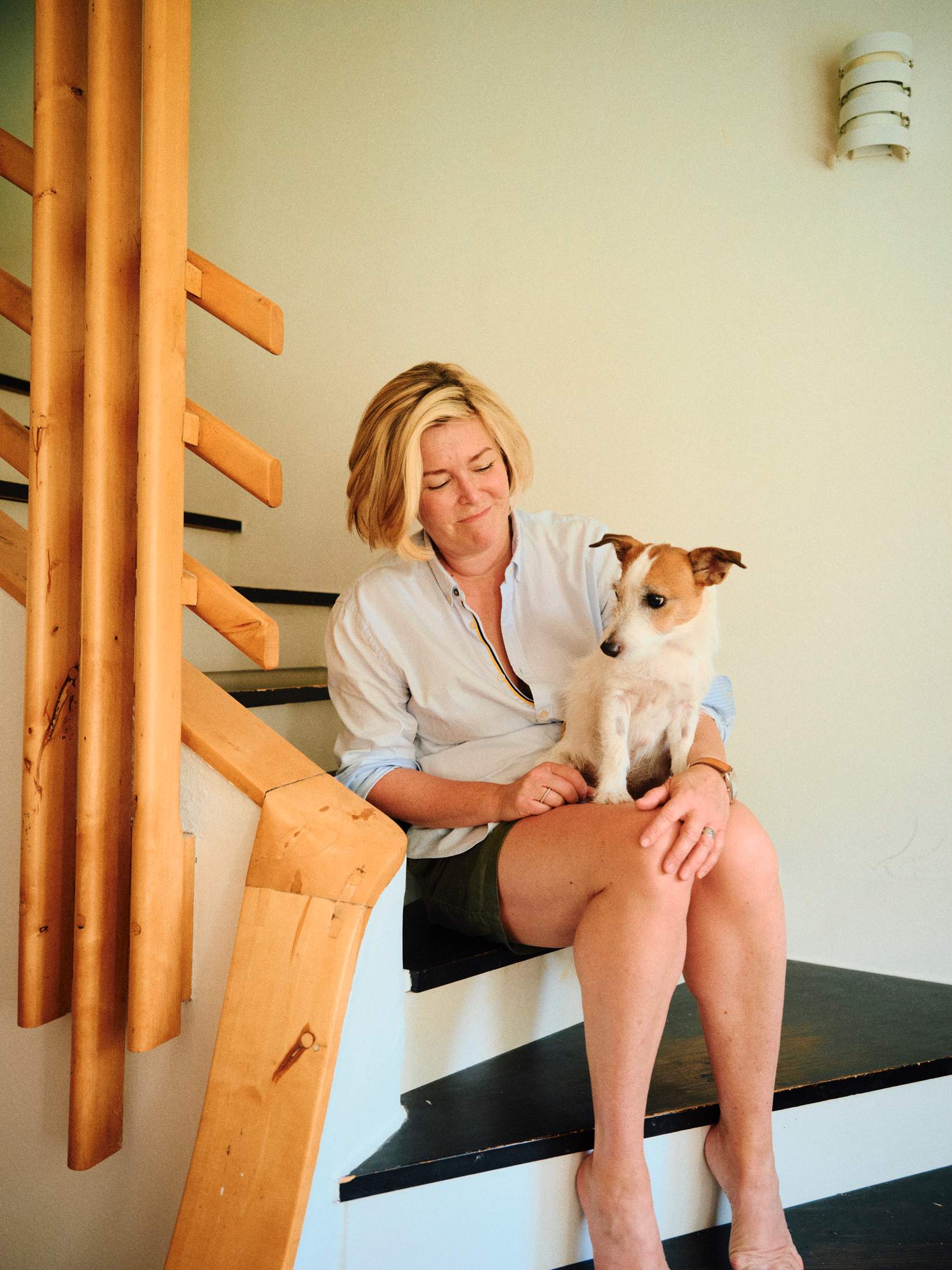 She is convinced that the best way to protect noteworthy buildings is to use them – to live in them. And she says that we shouldn't shy away from adapting them, albeit in ways that do not clash with the original design intent. For Laura and her husband, this meant making the kitchen larger than the original so that they could comfortably cook meals and host guests. "Aalto made homes for people – and people's needs change," she says. "I'm convinced that he would have wanted his buildings to evolve over time." Laura explains that she has developed a strong connection to Sunila, despite living in Helsinki for most of the year. "It's a wonderful community, very versatile. Our neighbours are comic-book artists, nurses and pensioners – and they have all welcomed us with open arms."
This year the residents of Sunila will also open the doors of their homes to visitors for the annual Alvar Aalto Week, organised by Kotka's city hall. Artek, the company that Aalto founded and which propelled his furniture design to global fame, is working to restore one of the development's apartments so it can be used as its showroom during the event. Despite the newfound interest – and the fact that the Finnish government has included Sunila on its list of Aalto works for which it seeks Unesco World Heritage status – there is no hiding the fact that many of Sunila's Aalto buildings are in poor shape and need a lot of work. But the renaissance has begun. Aalto once famously said that his buildings are never complete but always evolve with the times. Here's hoping that the continued influx of design-minded individuals to Sunila will prove the famed modernist right.