Business: Mobility / Global
Smooth operators
An electric sea-glider company is on the cusp of making the jump from prototype to reality.
The arrival of a futuristic new aircraft can create hype and excitement but there's a lot of "vapourware" in this business too. That's the term for when a start-up touts an electric plane or a flying taxi in a fanfare of 3D renders only for the idea to fizzle out and, eventually, evaporate. Regent's sea glider could still be one of those stories. Yet at the firm's headquarters in Rhode Island, you come nose-to-nose with its Viceroy sea glider, even if this one is a mock-up made from wood. "What we're hearing from investors is, 'We're done with CGI, we need to see proof of these vehicles,'" says aeronautical engineer Billy Thalheimer, who co-founded Regent in 2020 with Michael Klinker. "For us, proof also means having humans on board. That's why we're moving so fast to a full-scale prototype: we expect to be flying by next year."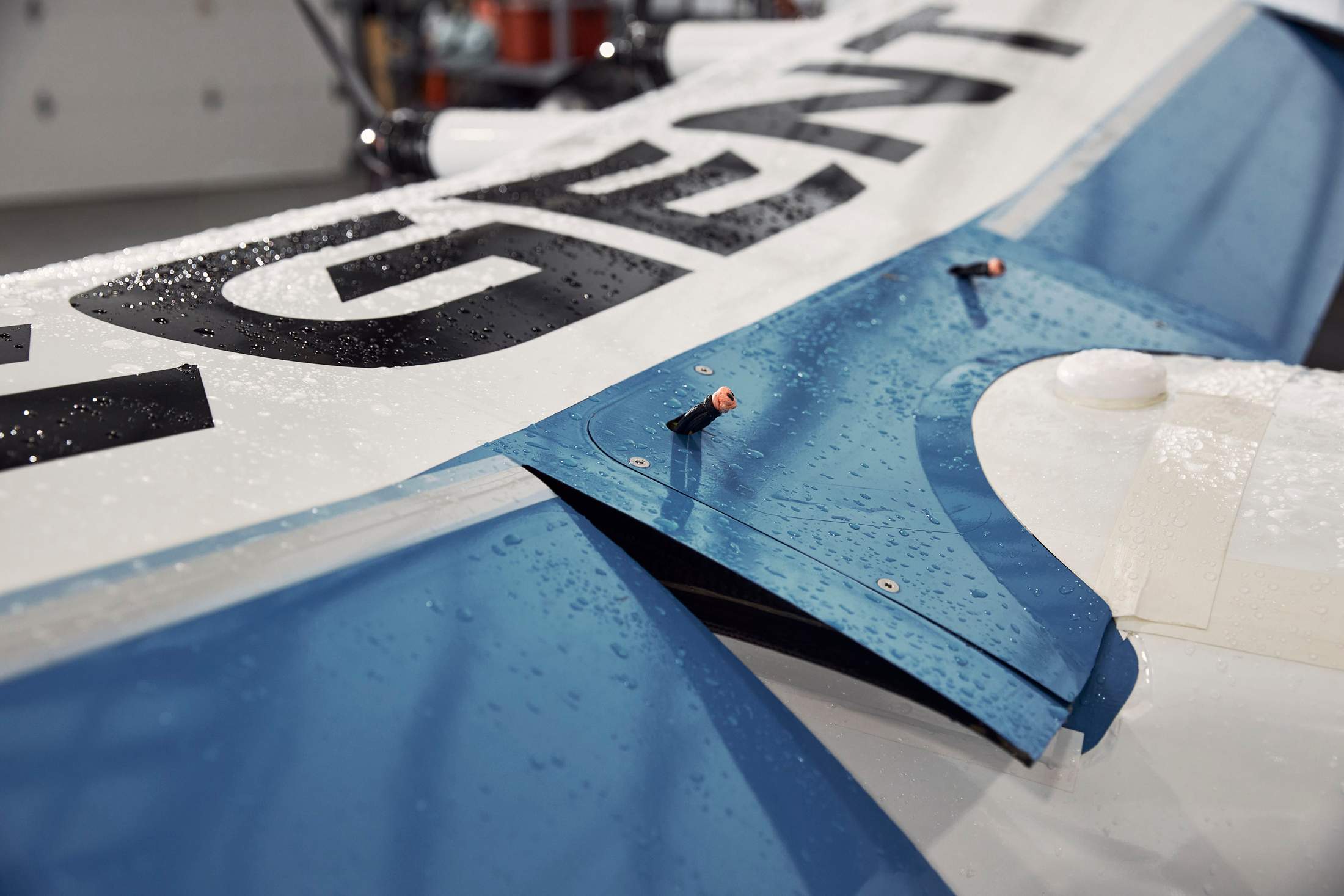 Thalheimer is an enthusiastic ambassador for the Viceroy. He and Klinker designed it after meeting at MIT and working together for years at Boeing. Regent already has orders for more than 400 sea gliders, comprising almost $8bn (€7.1bn) of sales (though the company will not disclose how much a single vessel costs). Meanwhile, defence manufacturer Lockheed Martin has made a strategic investment in Regent, seeing military applications for this sea glider. A vast factory is in development just down the road from the HQ and its new director of manufacturing previously worked for US spacecraft manufacturer SpaceX.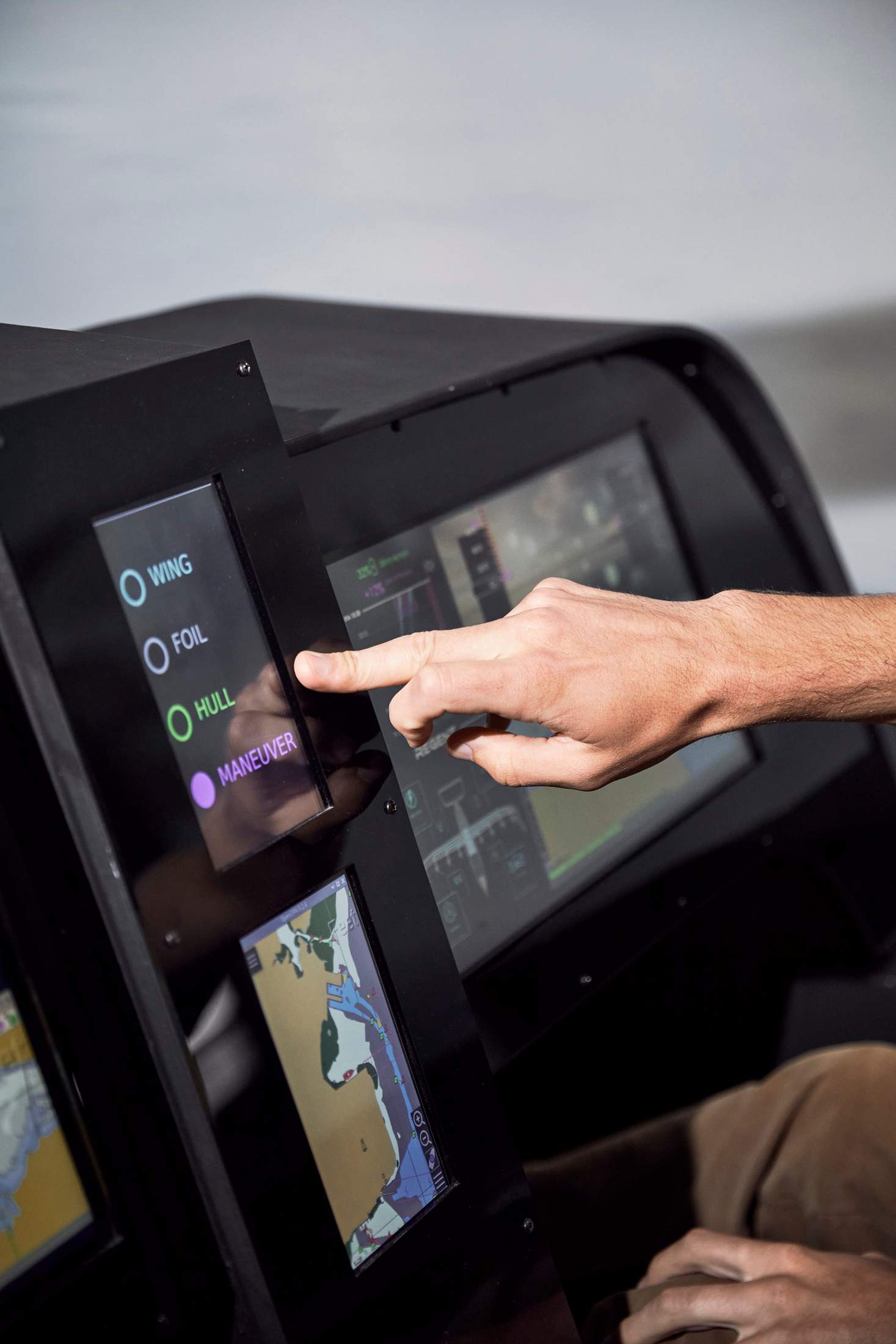 In the workshop stands a quarter-sized version of the Viceroy, nicknamed "Squire", which commenced sea trials on the Narragansett Bay last September. The wings are still wet from a test flight at dawn and, if the real thing makes it to market by 2025, Regent believes that it will revolutionise how coastal and island communities get around. Fully electric, the Viceroy has a range of about 300km – think Manhattan to the Hamptons, Boston to New York – and the luxuriantly large windows of the 12-seater are more like those found on a train than an aircraft. "You can bring it right up to the harbour or marina and board just as you would a ferry," says Thalheimer. "You don't need to get there an hour before either." 
The Viceroy is limited to only flying over water and so is more like an airborne ferry than a typical plane. It has caught the eye of island-hopping commuter carrier Mokulele Airlines in Hawaii, which has bought a fleet. Brittany Ferries in France has signalled that this sea glider could make for a nippy way to get travellers across the English Channel. (A 100-seat sea glider, called the Monarch, is also in the works.) Thalheimer estimates that the Viceroy could do the 290km route from Providence to New York in an hour, with a $60 (€54) ticket each way. That sounds ambitious. "But so much of the cost of aviation on short routes is about maintenance," he says, as we peer into the simple motor affixed to a carbon-fibre propeller. "With this, there's no oiling and you don't need to take apart a jet engine."
Regent is betting on efficiency to keep costs down. The Viceroy was inspired by watching pelicans fly over water. These sea birds glide just above the waves and harness an uplift from the surf, which minimises drag and allows them to stay aloft using a fraction of the energy. Regent's sea glider operates on the same principle – what's known as the "wing-in-ground" effect: it uses sensors to maintain a constant altitude of about nine metres above water, which gives it a boost that the engineers say can make it clock in 45 to 50 knots – about 92km per hour – at full speed. That's just slightly faster than the America's Cup racing yachts that carve up Rhode Island's bays. 
Monocle is shown to a cockpit simulator that allows customers to pilot a Viceroy anywhere in the world. On a panoramic screen we see a sunny day on Narraganset Bay. The interface in front of us was designed for ferry captains, with a simple joystick used to bank left and right. As we click up through the throttle, the chair rumbles and we lift onto the foils and gently into the air. 
It's not all plain sailing. Regent is working with the US Coast Guard with the aim of attaining certification for its craft but the Federal Aviation Administration is still mulling over whether it might certify it as a plane too, which would drastically increase costs.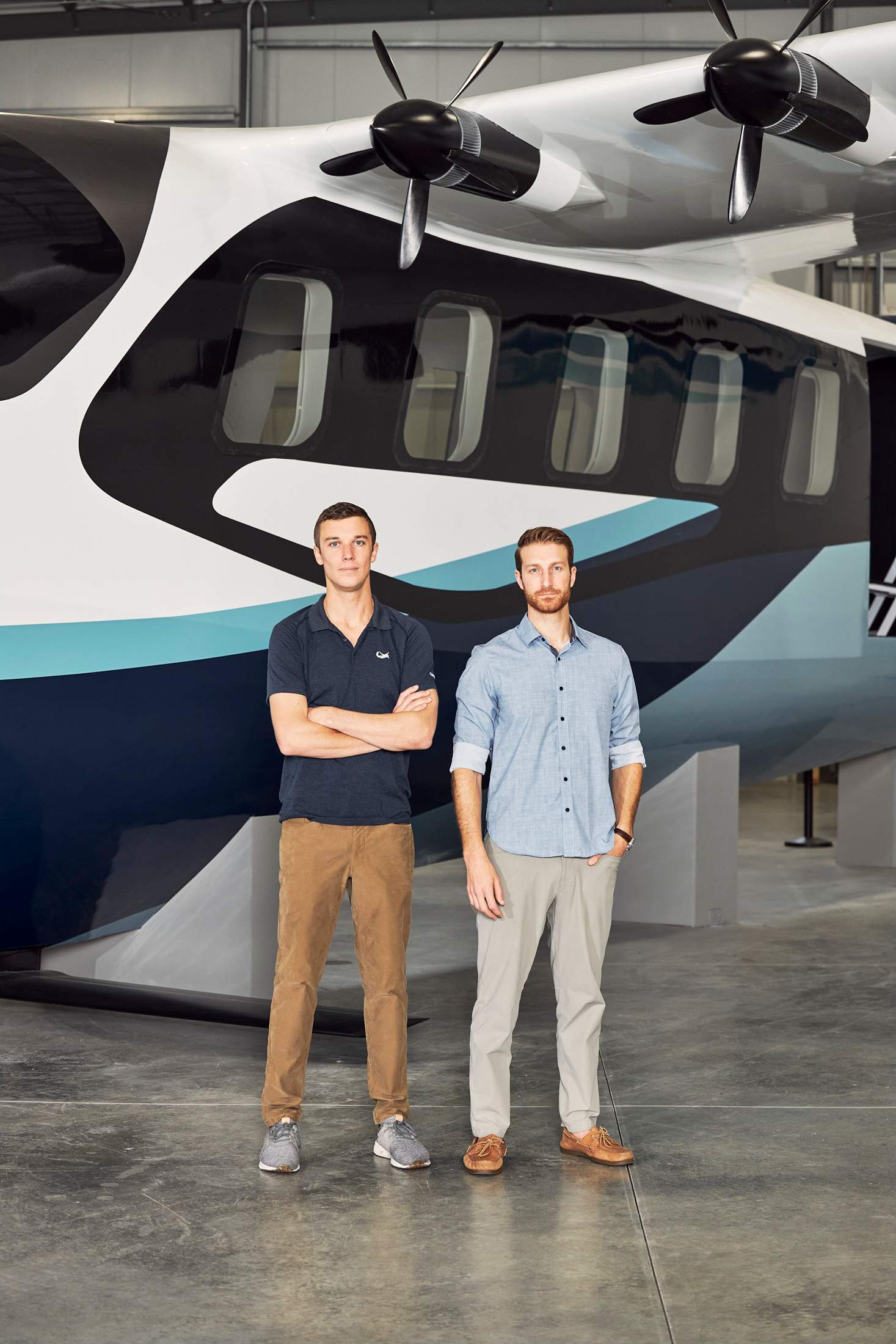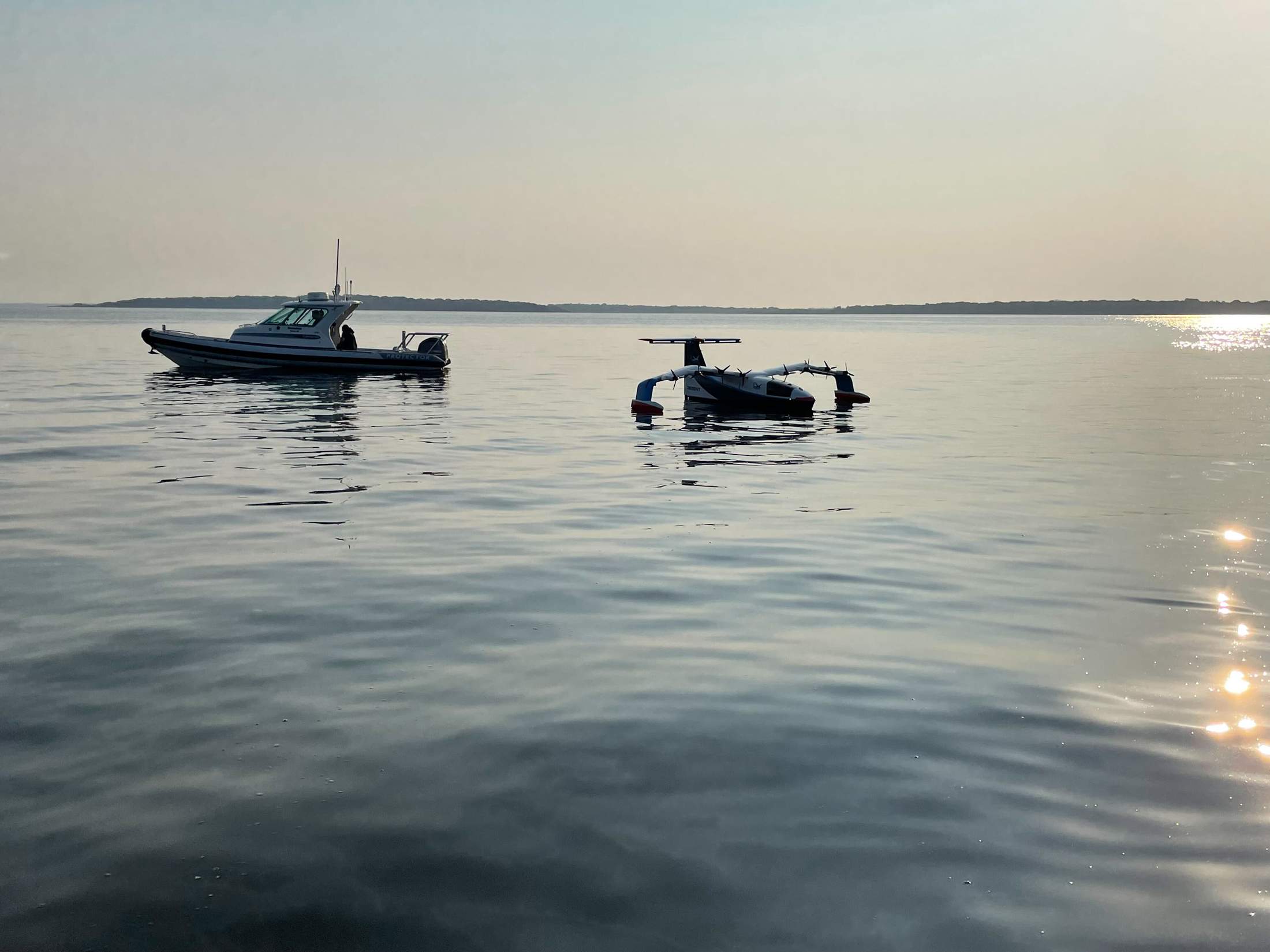 If that happens, the investment from Lockheed Martin could prove vital because the US military does all its own certifying. "When you look back to the Second World War and the island-hopping campaigns towards the end, this is what a [potential] Indo-Pacific fight might have looked like," says Chris Moran, vice-president at Lockheed Martin Ventures, the firm's investment arm. "We're looking at vehicles that would support that." Moran sees the Viceroy more as a logistics and supply-line vehicle than a fighter but Regent has mocked up a quarter-scale version in Marine Corps grey that looks formidable. 
The Viceroy and the Monarch will be electric, despite Lockheed's concerns that troops in the field could be left reliant on battery power. But Regent is working with Lockheed and other defence partners to explore sustainable fuel technologies that might allow sea gliders to travel distances of up to 1,000 miles. By the end of the decade, Thalheimer believes, battery technology will have scaled up enough that they'll be able to fly from Los Angeles to San Francisco on a single charge. 
Some parts of this business are going ahead on a wing and a prayer but the crew isn't leaving anything to chance when it comes to safety and testing. Thalheimer recalls watching the Squire's first successful take-off and landing. "What struck me was how similar it looked to the CGI that we made in the earliest days of the company," he says. "We're turning what was, to some extent, vapourware at the beginning – this vision, this dream – into reality."