Fashion: Briefings / Global
Witness the fitness
From specialist cycling gear and sustainably made backpacks to running shoes that will put a spring in your step, these hardworking pieces will help you get up and go.
Cycling brand Albion looks to the ever-changing UK skies to inspire its weather-resistant cycling gear. "On a long ride, you might encounter a number of weather conditions: it might be raining in the morning and sunny in the afternoon as you go up and down a mountain," says Charlie Stewart, who co-founded Albion with two friends, photographer Rupert Hartley and Jack Howker, a former brand consultant. "You need versatile clothing that is packable. British weather definitely offers the right framework for developing such products, even if we don't get extreme heat or cold."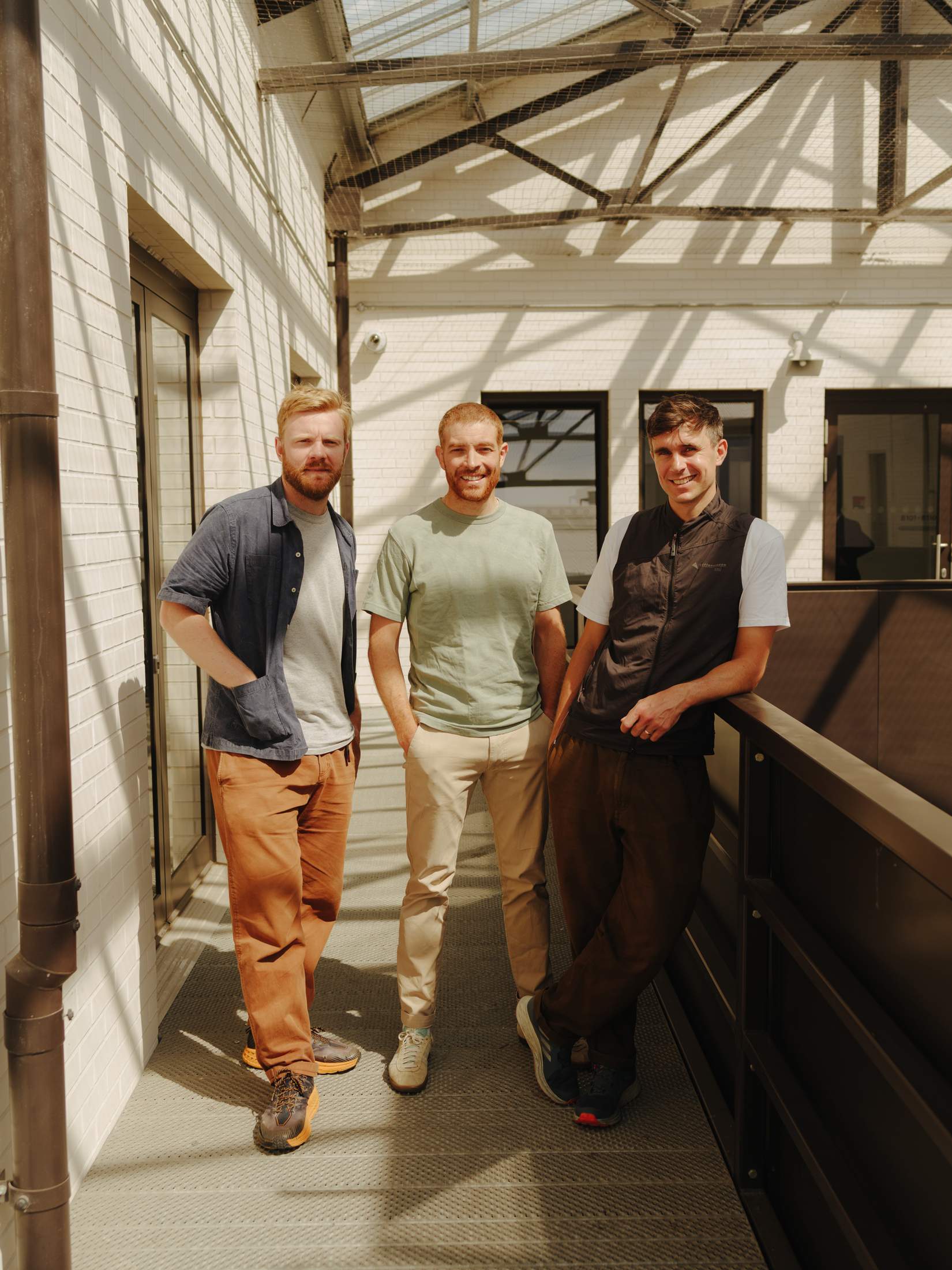 Since the label's launch in 2016, Albion has been building a community of keen – and at times obsessive – cyclists with an eye for detail. They have come to appreciate the brand's clever layering system, including breathable rain jackets, merino wool T-shirts and bib shorts, developed in aerodynamic, lightweight fabrics to facilitate racing. "We kept the designs quite simple, without any mad patterns, because we want to make clothing that will last," says Stewart. 
"A jersey or a jacket is meant to be used for years and we offer free repairs for life to keep an open dialogue with our customers." 
Every product is developed in the brand's studio in southeast London and put to the test by Stewart and his team. Prototypes are sent to Albion's manufacturing partners in Italy, China and Scotland once perfected, leaving little room for error. "We're becoming a favourite brand among hardcore cyclists," says Stewart. "It's a question of lifestyle. We ride to work and for fun, and watch cycling races on TV. When you're cycling, you're exploring the limits of your physical and mental capabilities. Cycling is just a good way to unplug." 
albioncycling.com


2. 
Paul Smith cycling essentials 
UK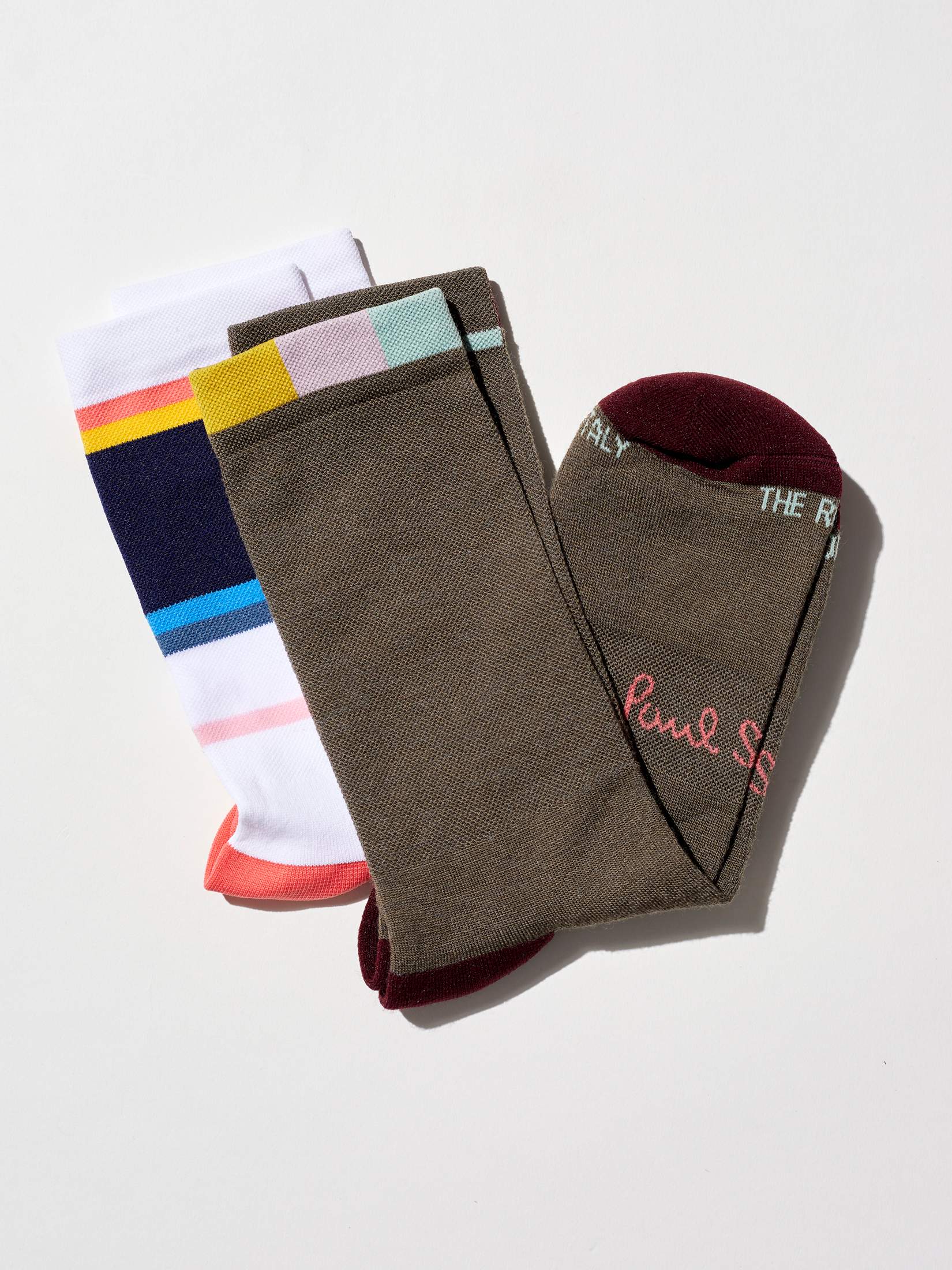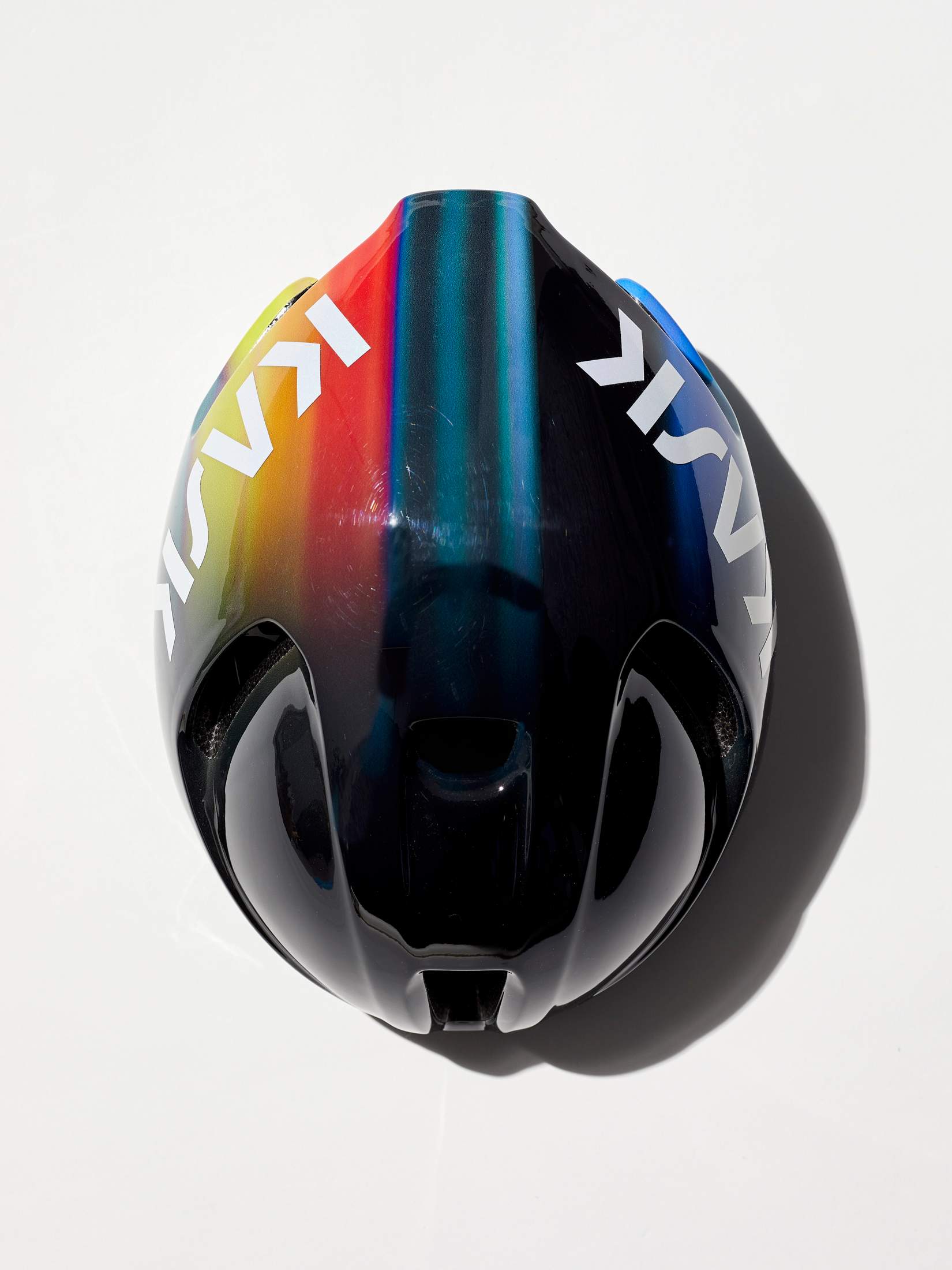 Paul Smith has a passion for cycling and his London HQ is filled with bikes, race trophies and memorabilia that often inspire his runway shows. He also likes to collaborate with cycling labels on capsule collections (among our favourites are the socks he designed with Rapha). The brand's striking "Artist Stripe" cycling socks are made in Italy using a technical sports yarn with a comfy mid-foot support band. Smith has also joined forces with Italian helmet specialist Kask to design a lightweight helmet for a head-to-toe look. 
paulsmith.com 


3.
Prada Linea Rossa sunglasses 
Italy 
Cycling sunglasses are normally associated with wraparound silhouettes and multicolour lenses. But as the market for cycling fashion diversifies, brands are starting to offer a variety of options. We recommend switching to more modern, understated designs that match your day-to-day style. Prada's Linea Rossa line offers an array of elegant alternatives, including these rectangular frames featuring monochrome Tuning lenses.
prada.com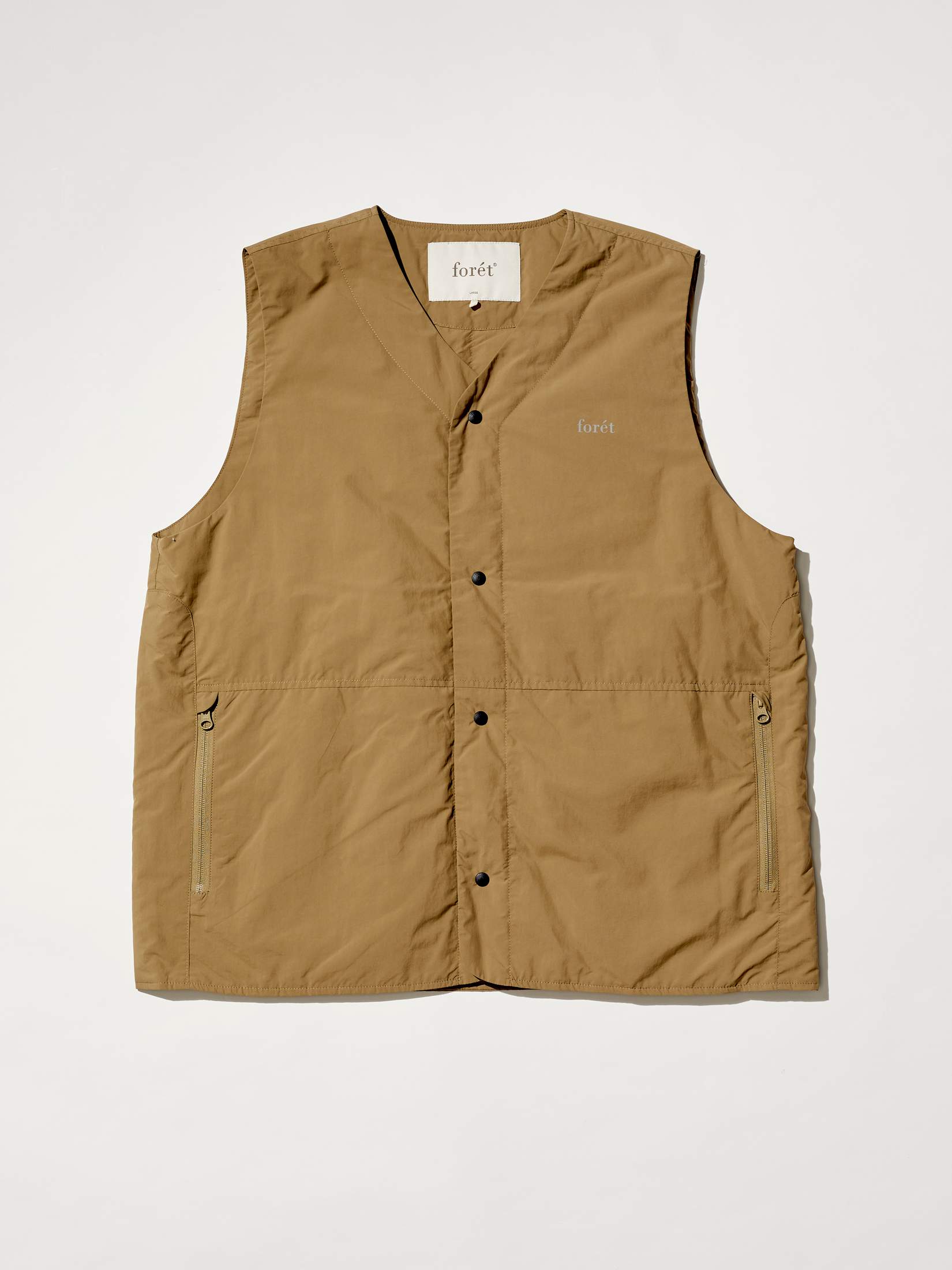 Inspired by Denmark's forests that founders Jeppe Meier and Jesper Finderup explored as children, Forét's collections aim to reflect the timeless quality of nature. This khaki vest is coated with eco-friendly, water-repellent materials inspired by the team's recent canoe trip. "We develop clothing that stays relevant for longer than a season," says Meier. 
foretstudio.co.uk 


5. 
L/Uniform pannier bag
France 
Parisian label L/Uniform offers elegant canvas bags for every occasion, including cyclists' daily commutes. Its new saddle bag features two roomy pockets on either side and a coat of fluorinated resin makes it water-repellent. Once you reach your destination, you can adjust the straps to turn it into a portable shoulder bag. 
6. 
Pas Normal Off-Race Stow Away jacket 
Denmark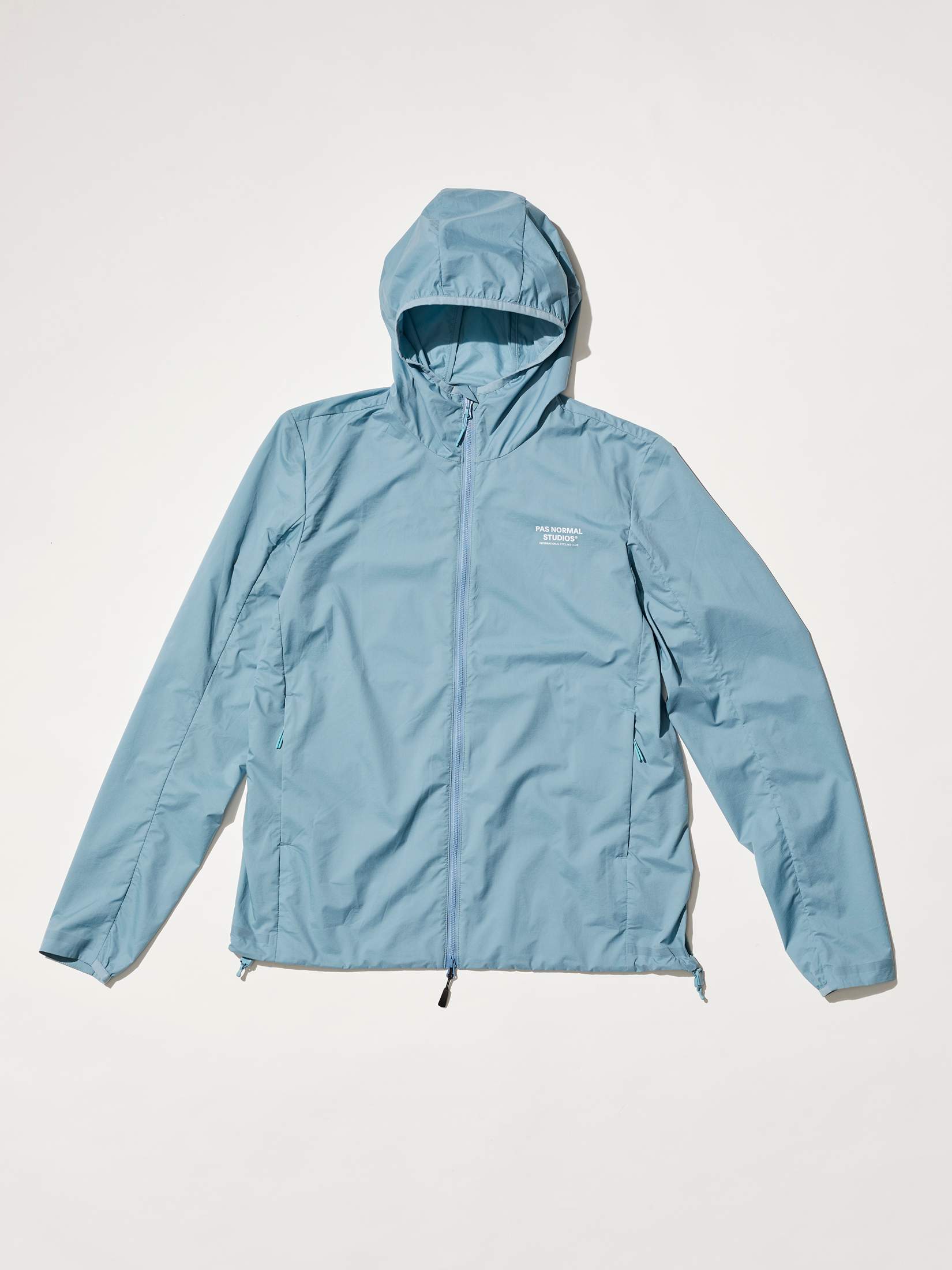 Copenhagen-based Pas Normal Studios offers smart designs suitable for both daily commutes and more adventurous weekend rides. We have our eye on the dusty blue version of the Off-Race Stow Away jacket. Made from a lightweight yet resistant ripstop fabric, this is a jacket that will see you through windy autumnal days. When the sun comes out, it can be stashed away into an integrated back pocket.
pasnormalstudios.com 


7. 
Qwstion Medium Bucket Bananatex backpack 
Switzerland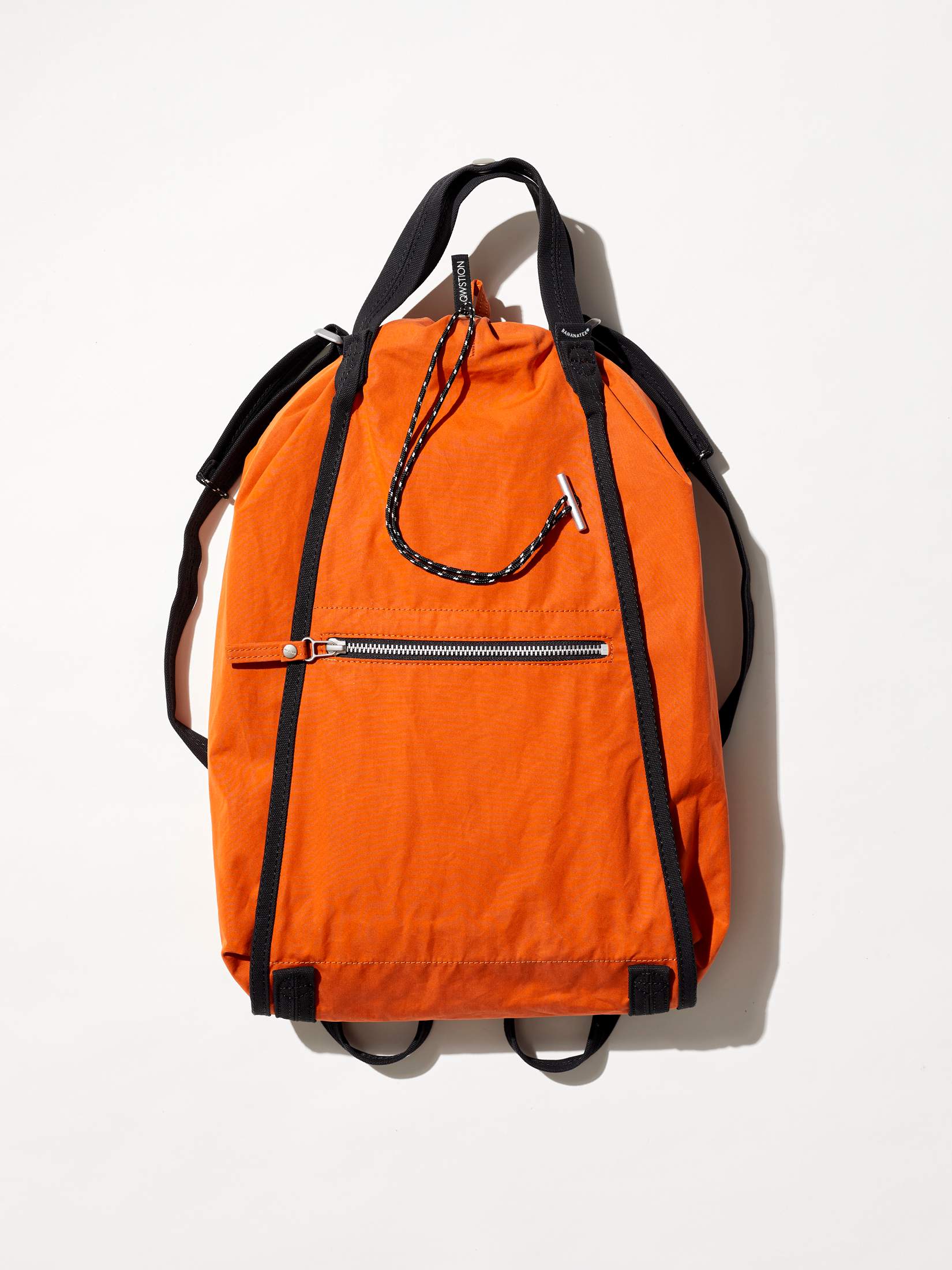 Zürich-based label Qwstion lives up to its name: by using plant-based materials and paying tribute to Swiss modernism, it aims to question design and manufacturing norms. "Our goal is to contribute positively to society – and materials play a fundamental role," says co-founder Christian Paul Kaegi. "We use plants instead of plastic because they can convert carbon from the air into useful fibres." The brand's latest backpack design is made from a durable banana fibre. "Every single part of the bag is plastic-free and can be recycled," says Kaegi. 
qwstion.com 


8. 
Tracksmith Eliot Runner
US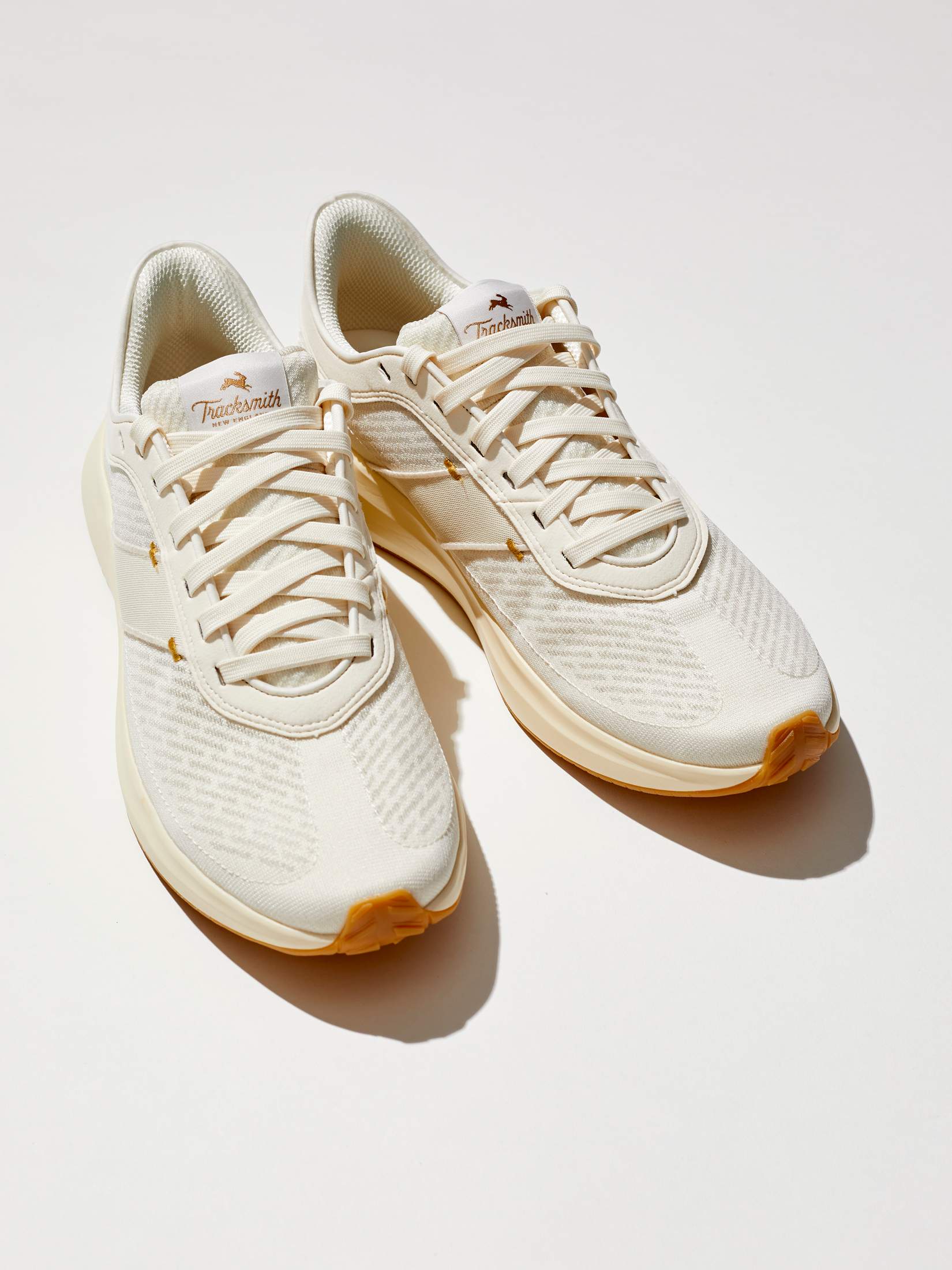 New England-based Tracksmith has a reputation for equipping runners with some of the highest-quality gear in the market. Its first trainers, the Eliot Runner, feature a subtle woven pattern and neutral shades, while the use of ultra-soft synthetic suede and engineered mesh ensures a soft stride and top performance.
tracksmith.com


Pedal power 
How cycling fashion has got into gear 
I joined my first cycling club when I was 13, right after my father introduced me to mountain biking during one of our family holidays in France (writes Sam Brogan). The feeling of freedom as we sped up mountains in Brittany got me hooked and, 18 years on, I'm still riding around the world. Since then I've seen cycling evolve into a highly technical sport where every performance element is carefully considered – clothing included. 
Since the pandemic, more people – probably in search of that same sense of freedom – have been buying bikes and joining cycling clubs. They're also putting a lot more thought into what they wear, meaning cycling fashion has been enjoying its own momentum. There is a continuous push for innovation and hard-working pieces that enhance performance. Today you are not just picking up any old jersey from your local sport shop but investing in quality designs that can also make you faster. 
The shift has been a long time coming. The first Lycra cycling shorts were designed by Swiss brand Assos in the 1970s (not to be confused by fast fashion retailer Asos). Taking inspiration from the Swiss skiing team, Assos created lightweight shorts that maximised aerodynamics and helped cyclists gain speed. By the 1980s, most professional riders traded their woollen shorts for Lycra, thus setting a precedent for cycling brands to keep innovating. 
Any competitive rider will tell you that function comes first. The brands that I trust offer clothing that enables you to ride in any weather and feel comfortable along the way. UK label Albion's long-sleeve jersey is a good example: it's light enough to be worn all year and can be paired with a gilet during the colder months. High-quality socks are another essential for making winter rides more enjoyable. 
As monocle's art director by day, I find that aesthetics play their own role when it comes to finding the right gear. Why not consider colour and design, just as we do with the rest of our wardrobes? Rapha was one of the first to challenge perceptions by thinking as a fashion brand as much as a sports brand and introducing the cycling community to a more refined aesthetic, free from the traditional, loud logos. 
Today more brands are following in its tyre tracks and diversifying the cycling fashion market. Copenhagen-based Pas Normal Studios makes a good case against black bib shorts with elegant, muted shades. It's refreshing to see a shift towards more solid colours. I have my eye on Velobici's emerald-green sets, which also happen to be helping to revive the manufacturing industry in my hometown, Leicester. 
Gone are the days when you were limited to mass-produced gear. With these new names bringing considered design to the world of cycling, you no longer have to abandon your style – or appreciation for quality – on the bike.