Business: Retail Awards / Global
Best in stores
Who has that special touch when it comes to service, atmosphere and products? We pick the winning stores and shopkeepers around the world.
Welcome to the new Monocle Retail Awards. We have a simple ambition: to put the spotlight on the shop owners, mall makers, buyers and developers who deliver best-in-class experiences and products. We champion those who understand that, done well, retail is what holds neighbourhoods together, offers fledgling brands a chance to shine, and creates moments of interaction that elevate the everyday. These are the stalwarts and pioneers that the world needs to salute. 
---
Top emerging fashion outpost
o1
The Decorum
Bangkok
This summer saw the opening of The Decorum's third menswear shop in Bangkok, inside Gaysorn Village, an upmarket shopping mall on retail thoroughfare Sukhumvit Road. The invite to the official party specified "formal attire" and the retailer's smartly dressed customers didn't disappoint. Classic tailoring has become popular here and The Decorum sits at the centre of a growing community of well-dressed men (and some women).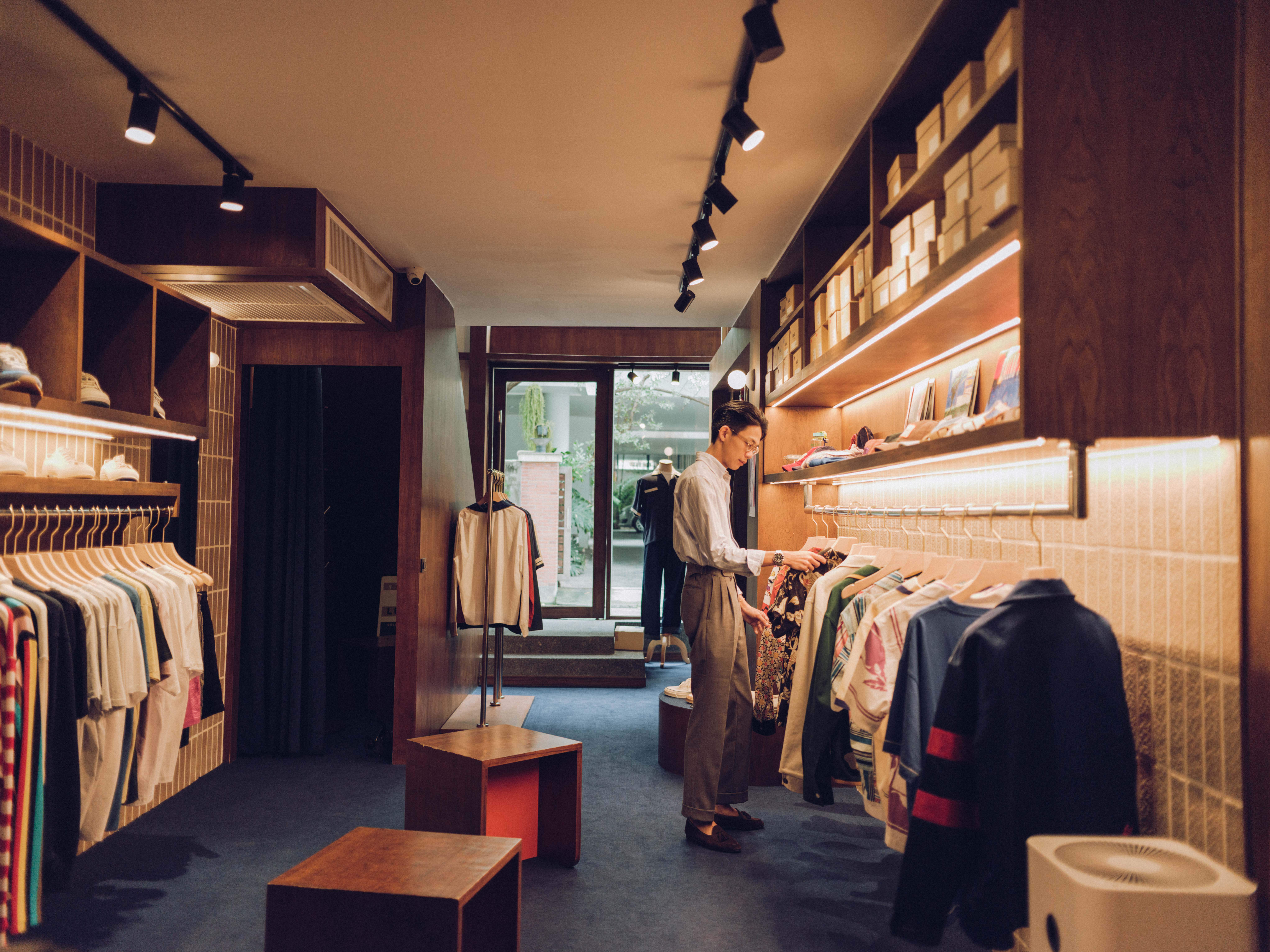 Over the past six years, co-founders Sirapol "Guy" Ridhiprasart and Warong "Ball" Pattharachaikul have assembled a collection of primarily Japanese and some European and US  brands, seeking out quality production and reasonable price tags. Kamakura dress shirts, Echizenya trousers and Crockett & Jones loafers are paired in a way that appeals to customers of all ages, winning over teenage streetwear fans and high-fashion junkies alike.
The 40-year-old Ridhiprasart talks repeatedly about remaining in the hearts of his customers. This means employing knowledgeable staff to provide styling advice and organising regular trunk shows by new labels, such as South Korean bespoke tailor, Assisi. It also means hosting weekend barbecues at the flagship in Ari. 
The Decorum began in 2017 as a side hustle. Ridhiprasart and Pattharachaikul bonded over fashion and decided to start selling Kamakura shirts from a two-storey, street-level space that was originally designed to be Ridhiprasart's home. "Building a sustainable business is not about money or marketing, it can take time before it snowballs into something bigger," says Ridhiprasart, who recently quit his government job at the ministry of finance to focus on his growing business.
The past few years have seen the retailer open in Singapore, launch a private label and introduce a contemporary concept store called Club Luminaries stocking US brands such as Bode and Universal Overall. Shoe sales generate half of all revenue but that percentage is shrinking as own brand sales expand.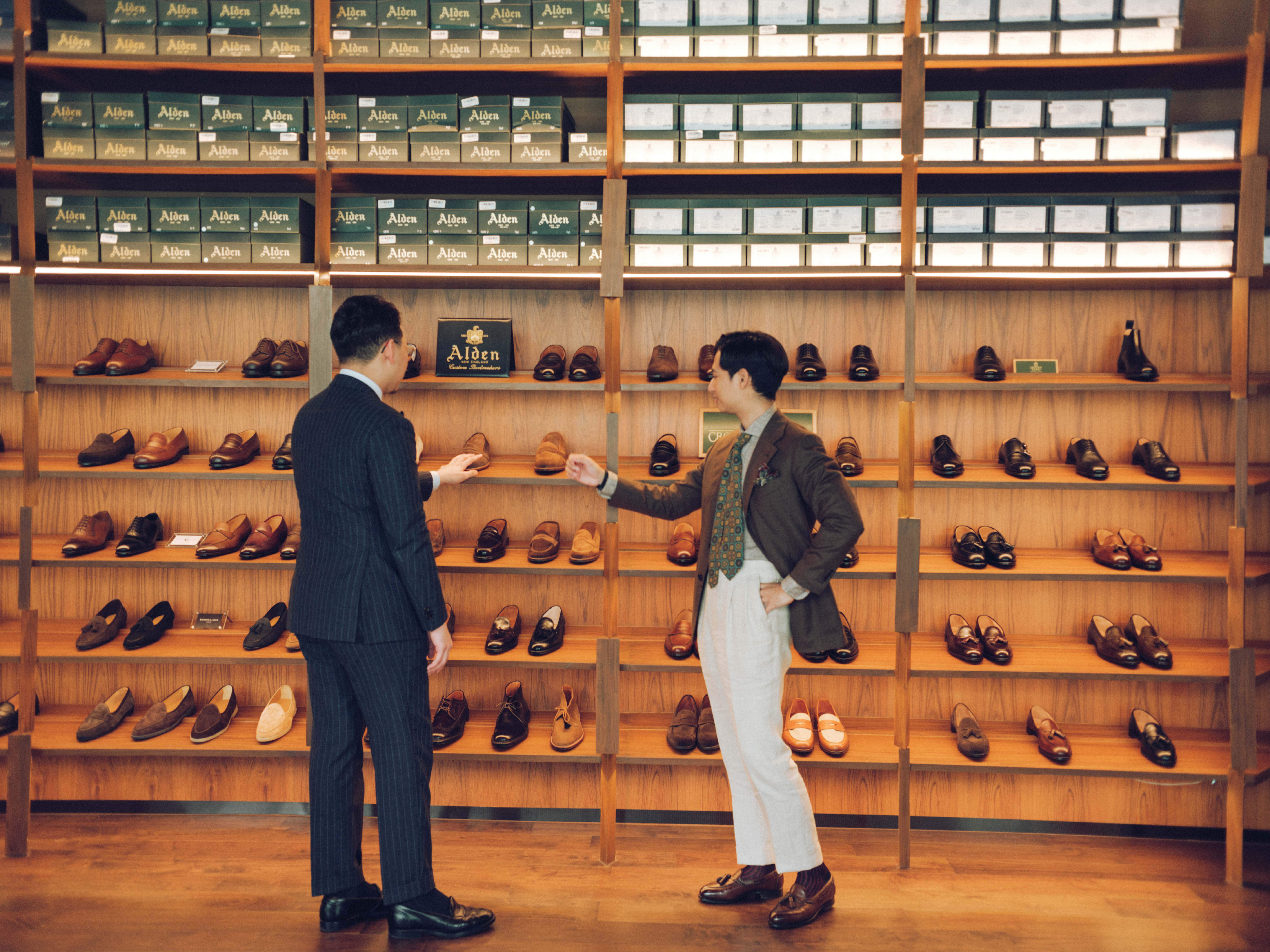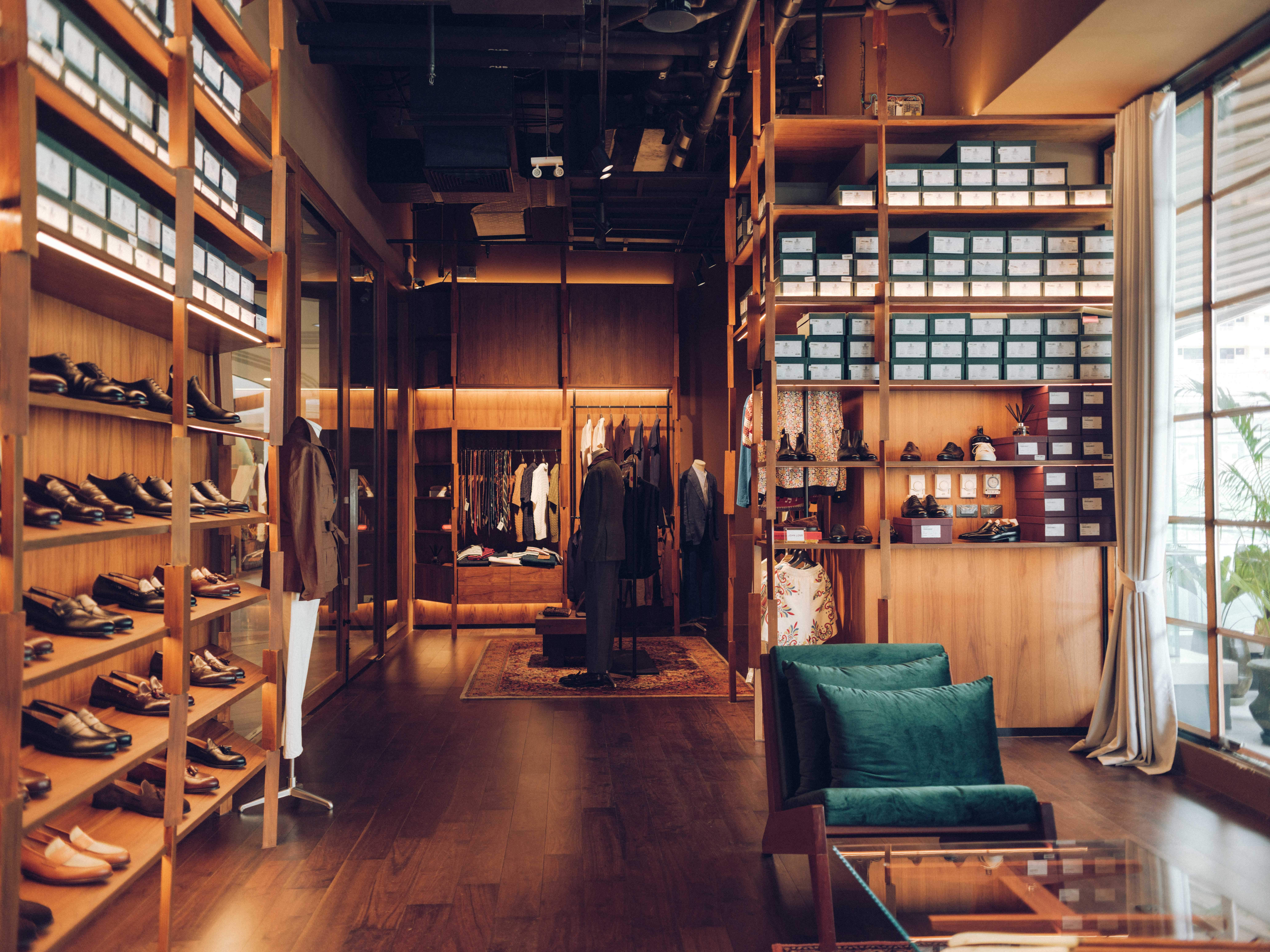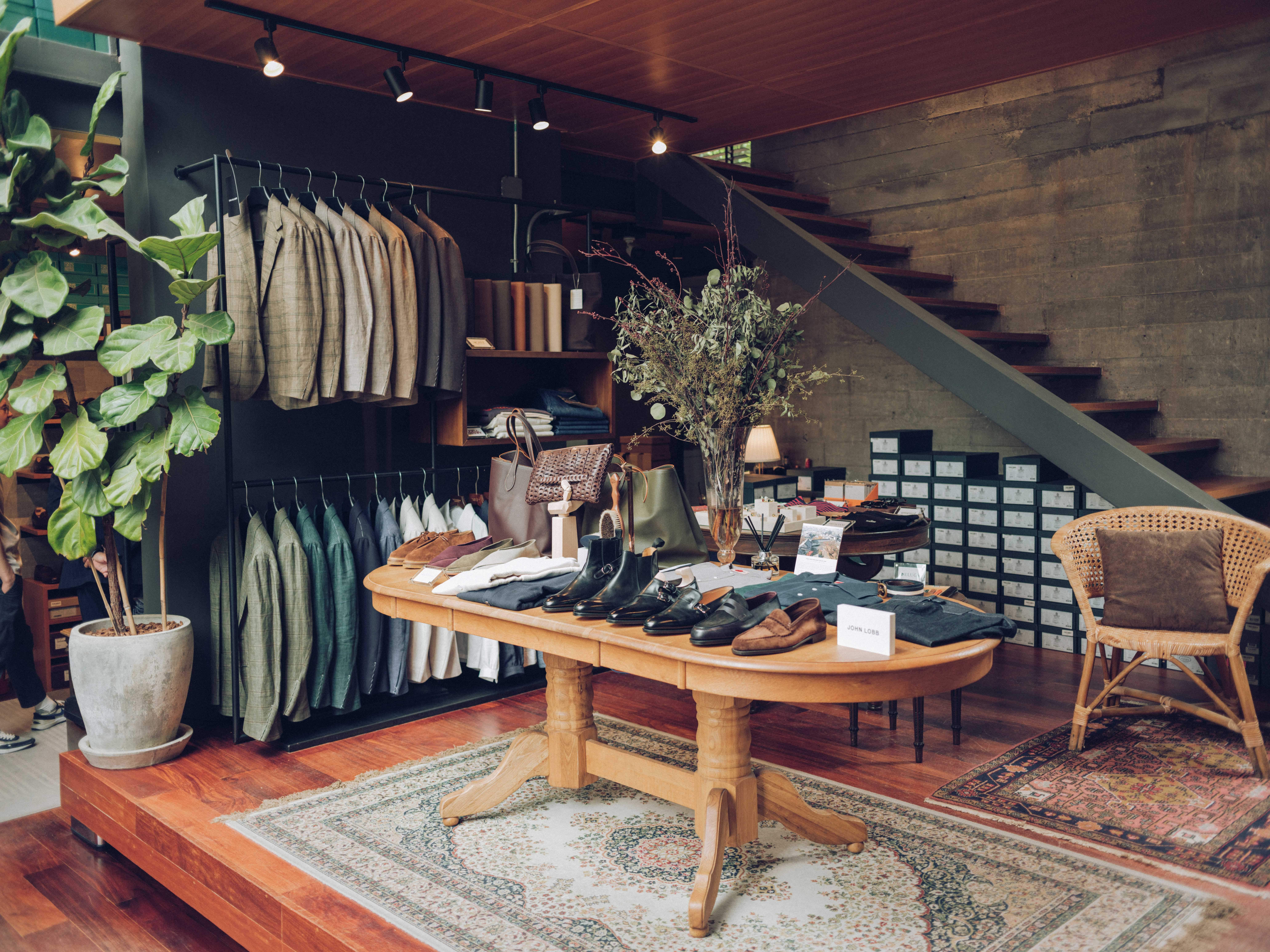 Next year will see the launch of The Decorum's first full head-to-toe collection, designed by Yasuto Kamoshita of United Arrows fame. "We have become quite successful so I want to move the business to the next stage," says Ridhiprasart. More shops are planned and there's a music bar in the mix, where sharp-dressing customers can cut a dash every night of the week. 
thedecorumbkk.com
---
Most versatile offering
02.
Frama 
Copenhagen
For many years, the headquarters and shop of Frama have been housed in a historic pharmacy in Copenhagen's Nyboder neighbourhood, where the design brand's furniture and homewares are showcased against 19th-century apothecary drawers.
In 2020, keen to show its wares in action, the brand opened Apotek57 – a café-bakery that instantly became one of the city's chicest hangouts. Last year, Frama's footprint expanded again when it took over the shopfront next door. Instead of putting it to use for more offices or retail, Frama decided to dedicate the space to pop-ups and exhibitions by other brands. "Our universe is built around relationships and community," says Frama founder, Niels Strøyer Christophersen. "It's nice to be able to invite other identities that we have a synergy with."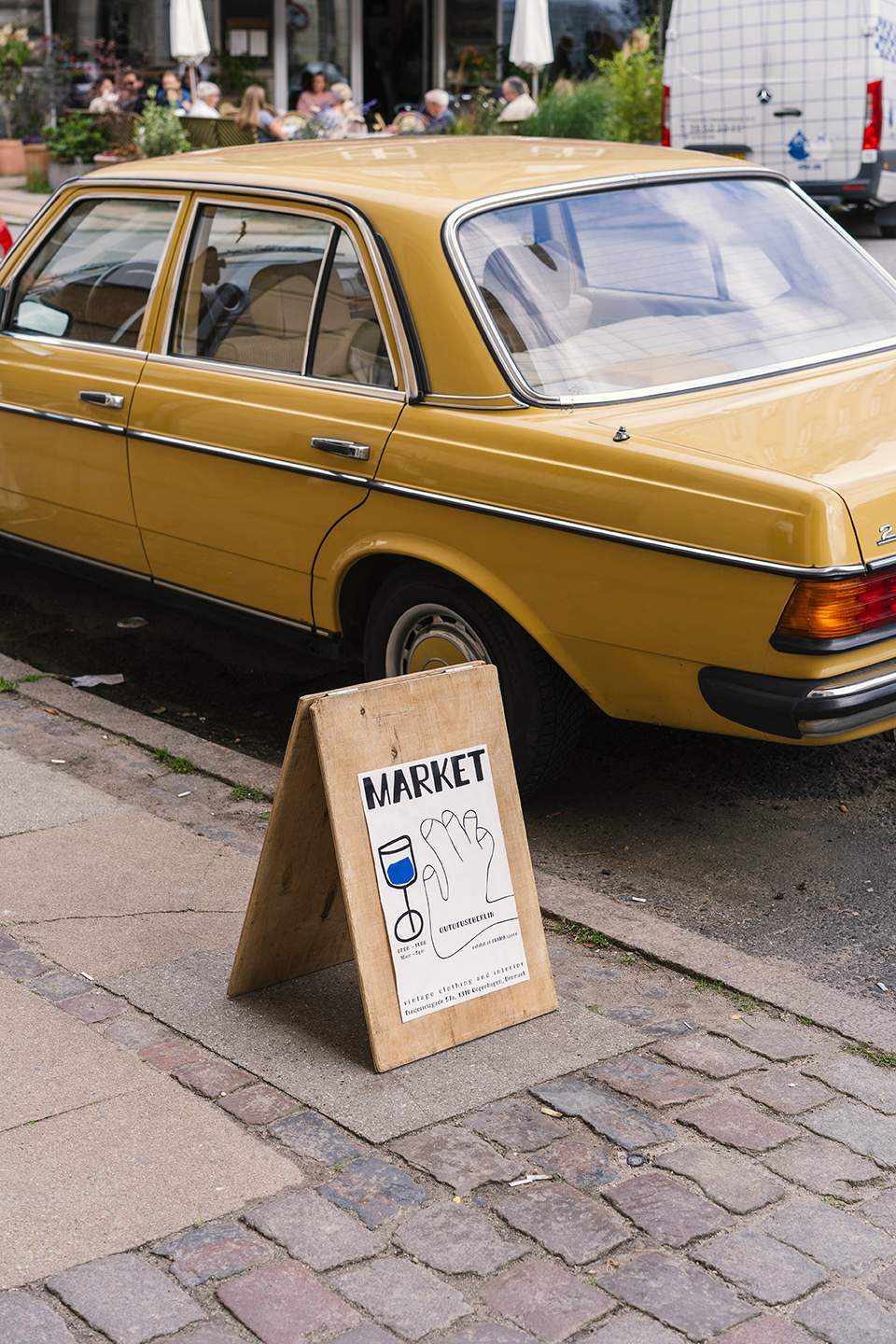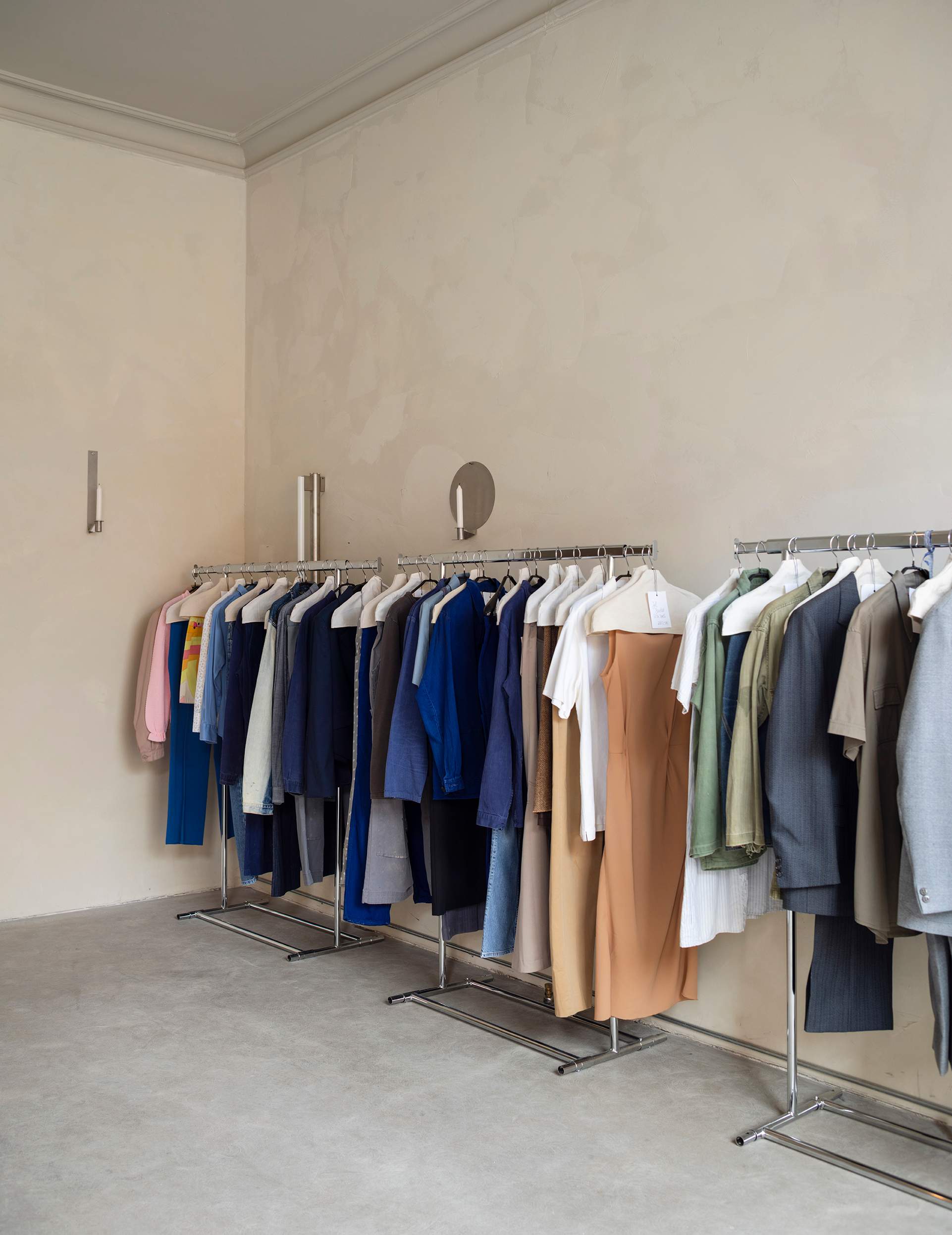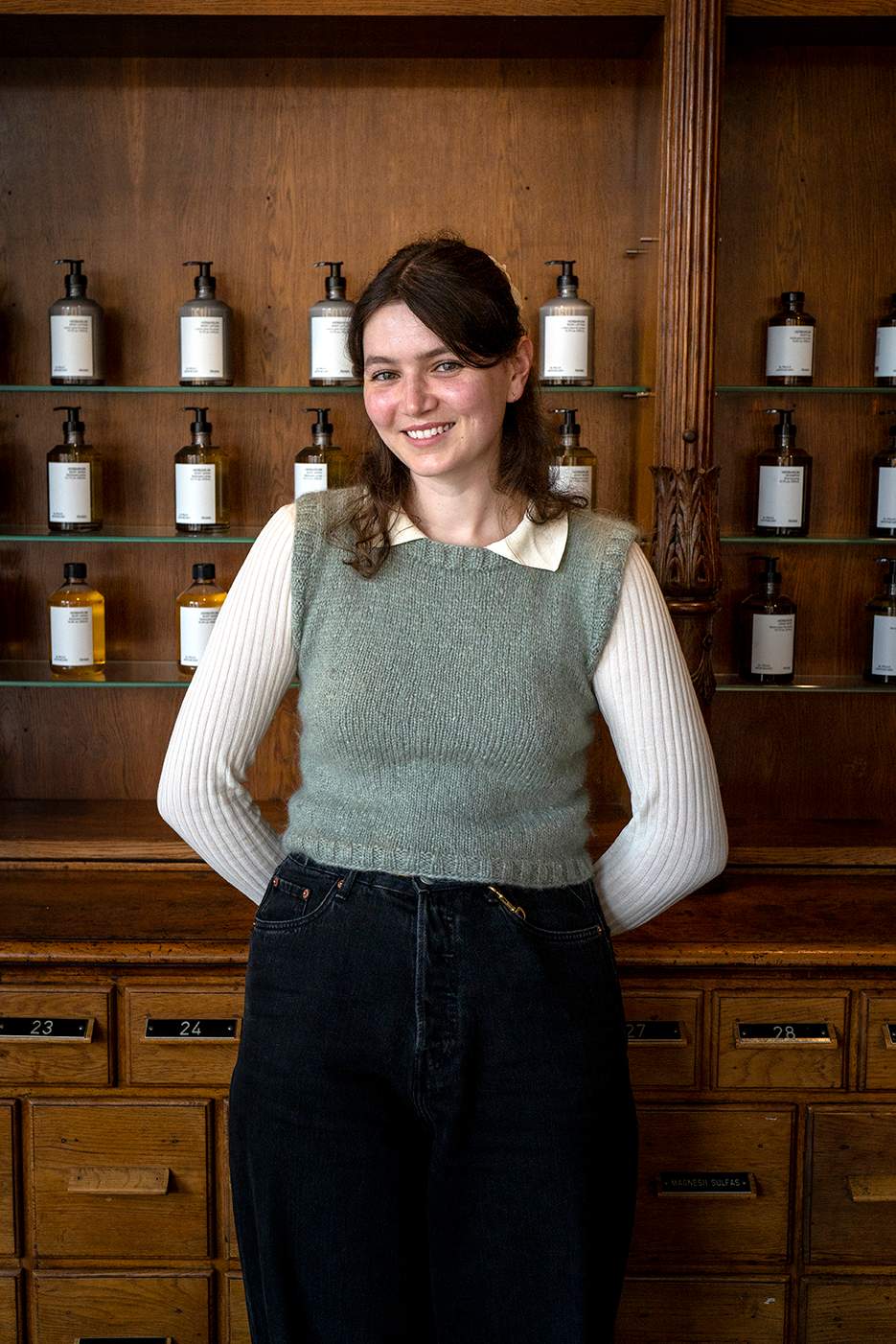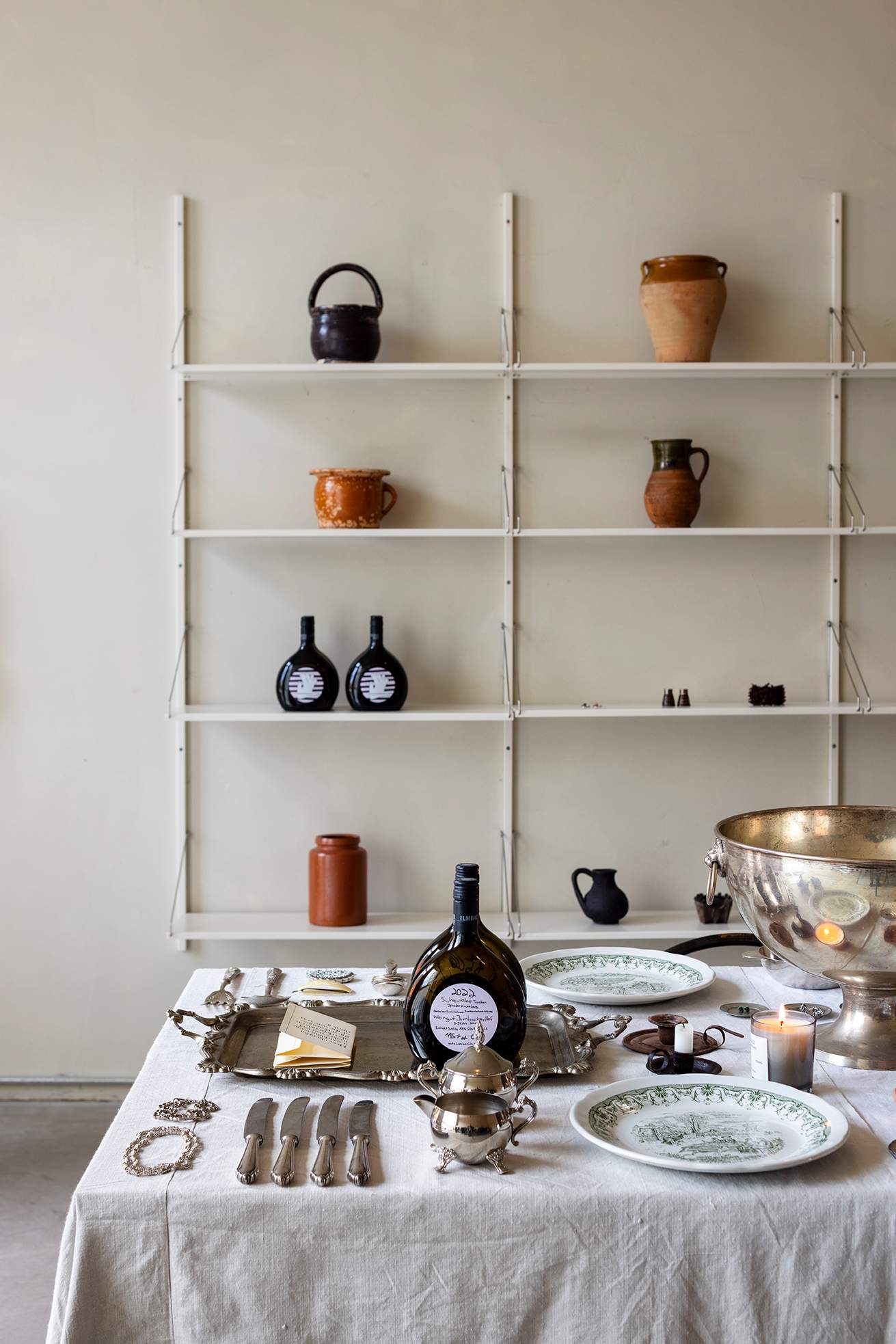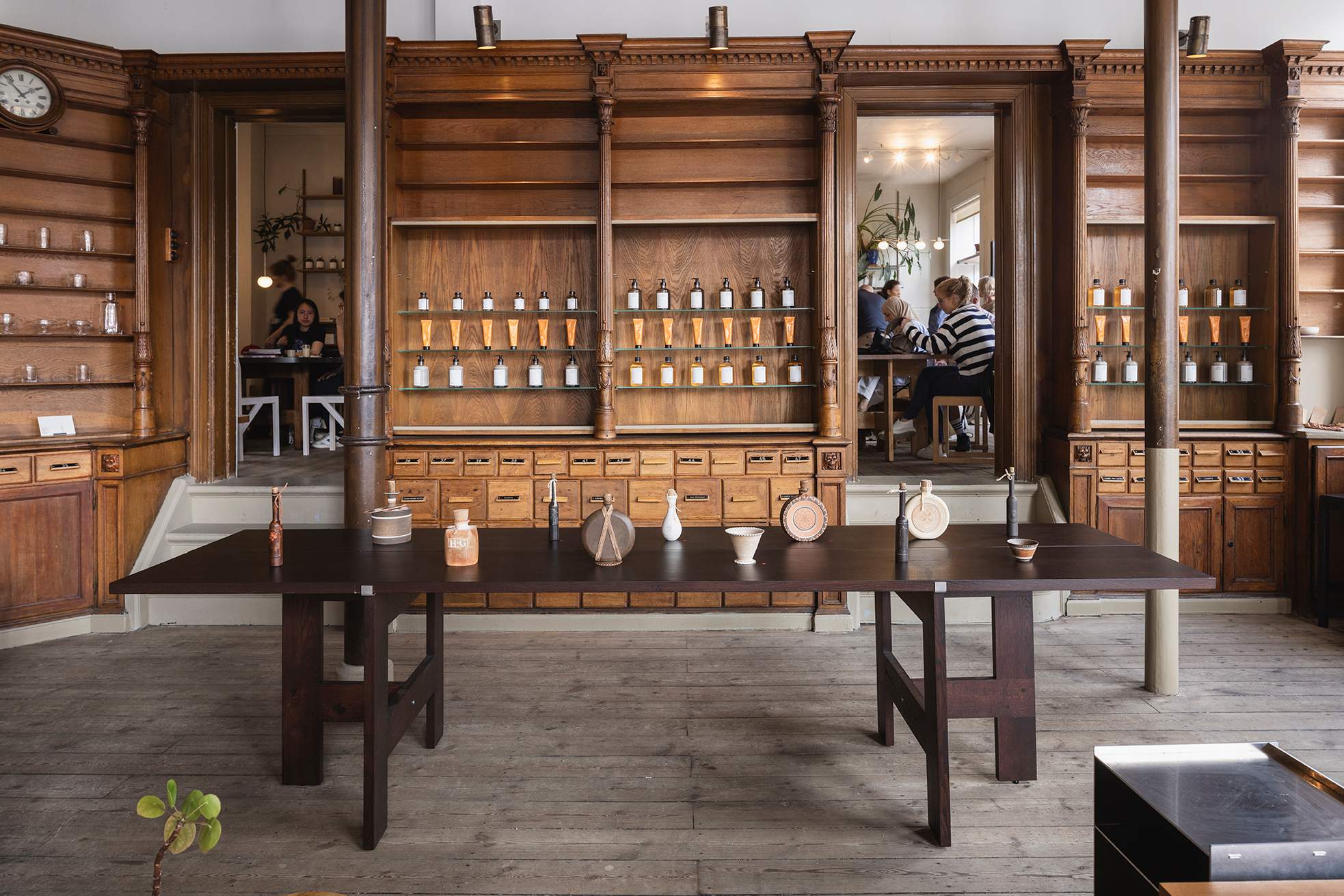 The former butter shop features two street-level rooms linked by an arched doorway and now looks like a gallery with minimal furnishings. "It's a kind of a blank canvas," says Strøyer Christophersen. For the first pop-up, during Copenhagen Fashion Week, Frama hosted a Berlin-based vintage company; for the rest of the year, the calendar is mostly kept open for spontaneous collaborations with friends of the house. In this corner of Copenhagen, you can't help but be drawn into Frama's world.
framacph.com
---
Best Asian expansion
03.
Tsutaya
Kuala Lumpur 
Last year, Japanese bookshop chain Tsutaya expanded into Southeast Asia with its inaugural outpost in Kuala Lumpur. Malaysian bookworms formed queues on opening day and have kept up the momentum since. Tsutaya is known for its focus on design and what Hideyuki Uemoto, ceo of Tsutaya Books Malaysia, calls its "holistic" approach to running a bookshop. Customers seeking a new cookbook can browse the shelves of the culinary section, beside which are tables offering chef's knives and handmade dinnerware from Japan. "We can create these cosy enclaves for discovery," says Uemoto. 
The 2,880 sq m space includes a full-service café serving snacks and drinks, including dorayaki and matcha flown in from Kyoto. The mellow lighting and furnishings – dark timber, mirrored ceilings and curved corner shelves – give a quiet intimacy to the expansive space. There is a large children's section with its own dedicated nook, in consideration of the many young families that populate the Bukit Jalil neighbourhood where Tsutaya is located. "Every Tsutaya Books caters to the neighbourhood that it serves and every shop is unique." Malaysian illustrators and authors are featured in events and on shelves, and local artists design paper bookmarks. The Bukit Jalil outlet launched last summer but it has since proved so popular that Tsutaya is opening a second Kuala Lumpur branch at the end of 2023. 
ccc-my.com
---
Australia's top literary outpost
04.
Readings
Melbourne 
Melbourne's independent bookshop chain Readings has served the city for more than 50 years. Customers have embraced the flagship shop in Carlton, an inner-city suburb near the University of Melbourne, with such a passion that a decision a few years ago to revamp the interiors divided opinion. "Some customers didn't like the renovation," says Joe Rubbo, Readings' managing director. "The bookshop has become enmeshed in Carlton's vibrant community and it's really become a product of its place."
Rubbo has been in the top job for just a few weeks – a rare passing-of-the-baton at this Melbourne institution. His father, Mark, previously helmed the shop for almost half a century. Established in 1969 by Ross and Dot Reading with Peter Reid, Mark Rubbo, a local record vendor at the time, took over in 1976. Under his stewardship, Readings grew from a single shop to eight addresses across Melbourne. 
Joe has also taken charge of the events programme, with up to 400 talks, readings and book launches held every year. "Dad is still hanging around, which is good," says Joe. "However, I've been working in the business for 20 years so I feel pretty comfortable." 
readings.com.au
---
America's leading bookshop
05.
McNally Jackson
New York 
Book recommendations at McNally Jackson range from "Debut novels by people over 50" to, more memorably, "Our favourite smut", where Lady Chatterley's Lover shares a shelf with Brontez Purnell's 100 Boyfriends. "To bring people in, you need to have a mix of books that are both familiar and unfamiliar," says founder Sarah McNally (pictured at the new Rockefeller Center branch), who now has five across New York. The tables of  novels and non-fiction feel put together by a very well-read person. "I choose everything; all the books, all the stationery," says McNally, whose focus remains on building an extensive backlist of some 60,000 titles per outpost.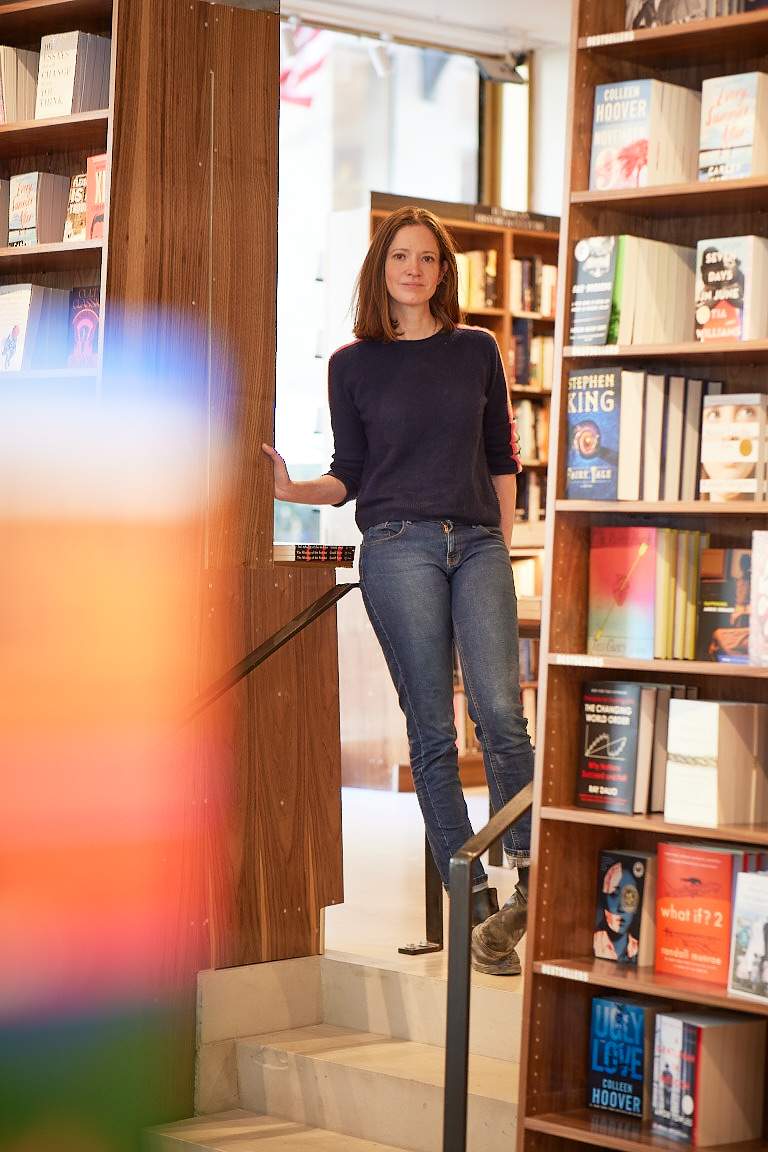 Growth, McNally explains, has always happened gently and serendipitously. "The US booksellers who seem to succeed – whether it's a chain or just a single shop – always come out of the intersection of a love of books, neighbourhoods and people," she says. And that's why she has our vote. 
mcnallyjackson.com
---
Top vending-machine maker
06.
Tao Bin
Bangkok 
Inside Tao Bin's gleaming factory on the outskirts of Bangkok, welders and laser cutters are making parts for the company's state-of-the-art vending machines. Adorned with a touch screen and Tao Bin's distinctive flying-turtle logo, the machines have become a sensation since they began appearing across the Thai capital, selling almost 50 million cups of various drinks in 2022 – the first full year of operations. Though that figure could double by the end of 2023, it's Tao Bin's profitability that's pushing the right buttons.
Standard vending machines dispense a small selection of cans and bottles. This model only generates a tiny profit on each sale, whereas Tao Bin's overall margin is more than 20 per cent. The young company is shaking up an old industry by cramming 40-odd ingredients inside each machine and mixing a variety of drinks while customers wait, from hot coffee to iced yuzu lemonade. "We use every centimetre inside," says ceo Watanya Amatanon. Soda is one of its proudest technical achievements. "We took a lot of time perfecting the fizziness," she says.
Tao Bin is the creation of Watanya and her father, Pongchai Amatanon, an engineer and avid inventor. Forth Corporation, a successful technology group founded by Pongchai in the 1980s, manufactures everything from street lights to electric-vehicle charging stations. He decided to enter the food and beverage industry in 2015 and, though vending machines seemed like a natural fit, the business struggled with problems caused by imported hardware. Eventually the company decided to do everything in-house, designing its own coffee vending machine, completed in 2021. 
When Watanya returned home from a technology job in the US, the machine was christened "Tao Bin". The 33-year-old computer scientist became ceo earlier this year. "Our data scientists are using machine learning to make the menu more efficient," she says. Her husband, Thomas Morrison, is chief technology officer. Morrison oversees a team of mechanical engineers and 3D printers on the R&D floor, where Tao Bin's next-generation vending machine is under development.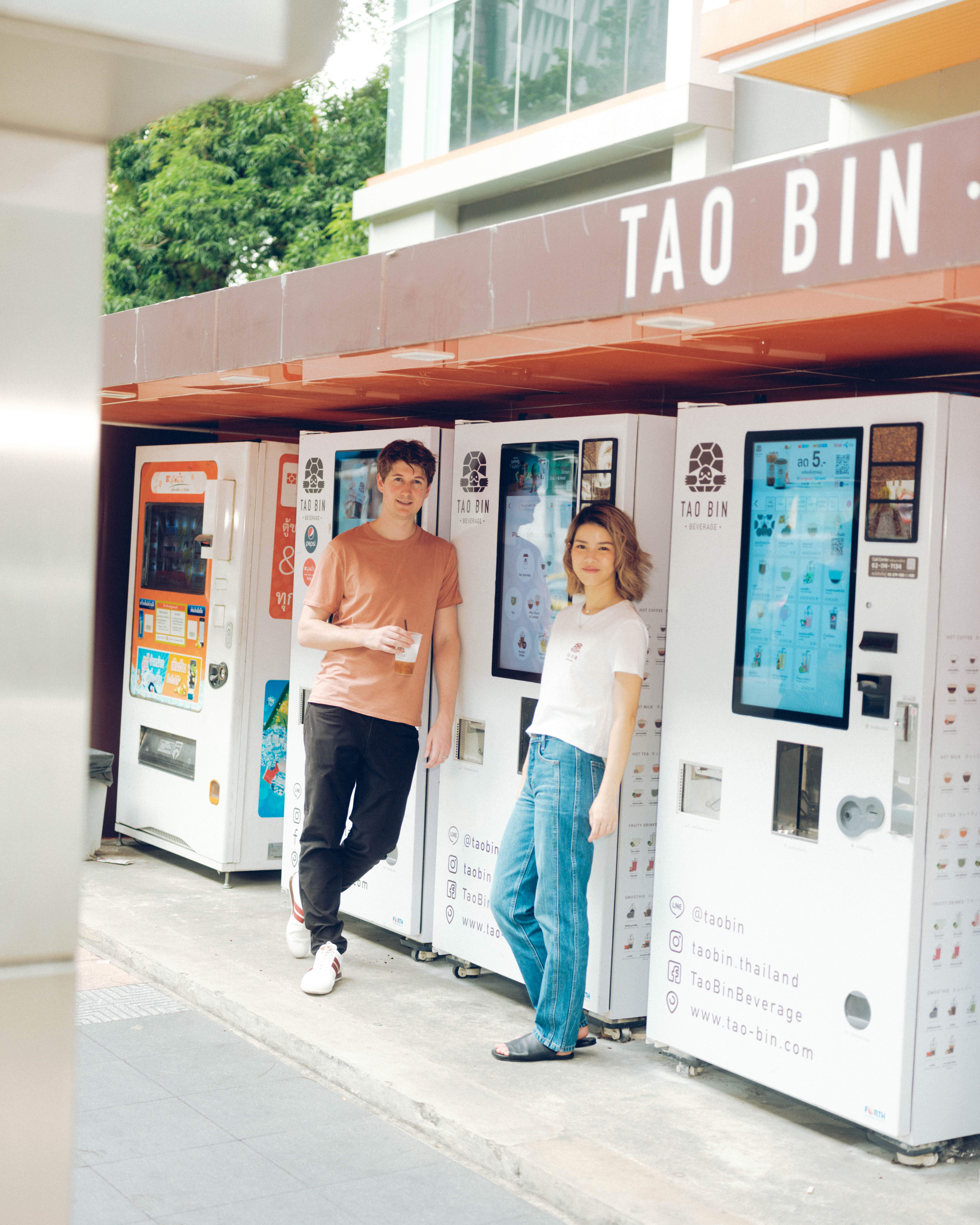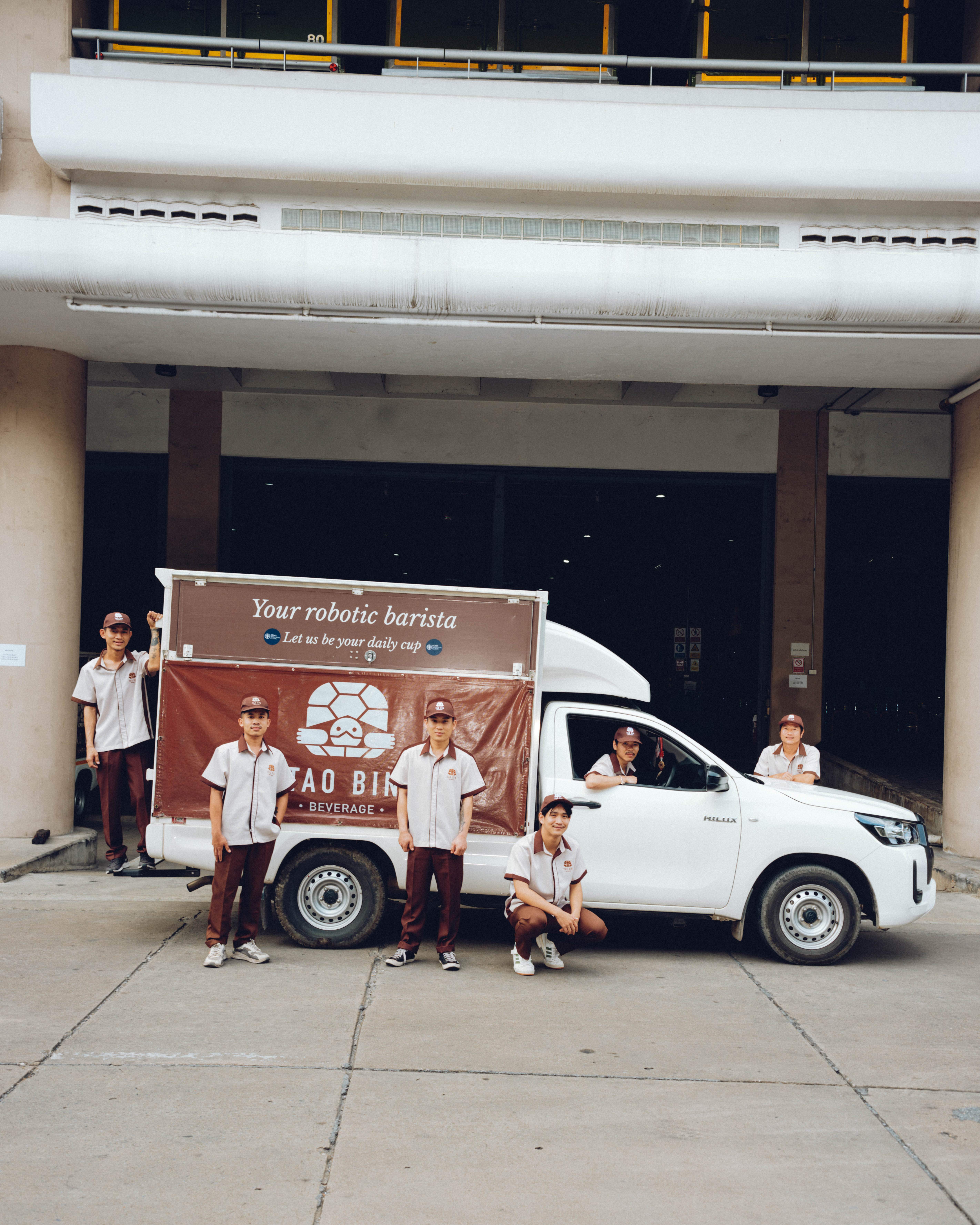 The biggest challenge is to keep customers coming back. "The one thing I have discovered about the f&b industry is that consumers get bored easily," says Watanya. "We need to keep the product exciting with new drinks and promotions." A loyalty game is the newest addition. Customers get to feed an on-screen pet while waiting for their drinks. Prototype two of the vending machine, which is now nearing completion, will carry foam drinks and bubble tea, and there is already a machine that serves as a bartender at private parties.
International markets, such as Malaysia and Australia, now beckon. And Watanya is working on Tao Bin's next project: cooked food. Having seen what goes into the drinks machines, existing vendors will soon feel the heat. 
tao-bin.com
---
Asia's top print-media outlet
07.
Thambi Magazine Store
Singapore 
Thambi Magazine Store in Singapore's Holland Village area is a family affair. It started in the 1940s with the current owner's grandfather selling newspapers to British soldiers. His son joined the business in the 1950s and opened a newsstand inside a mamak food stall, later expanding to magazines. Thambi now stocks almost 1,000 titles from around the world. It's run by Sam Thambi, who transformed the stall into a fully fledged magazine shop. He grew up helping his father in the shop during the school holidays.
"I came in very reluctantly as  I didn't like the long hours," he says, laughing. "But I fell in love with it." The street-level shop is doorless and open, and racks of magazines and newspapers line the pavement, creating a tunnel of print where customers can shelter from the sun and peruse periodicals. Last year, Thambi sublet part of the space to a tiny café to encourage patrons to linger and enjoy a cup of coffee while they browse. 
211 Holland Avenue, #01-K4
---
Europe's best newsstand
08.
Le Kiosque de Paris
Paris 
Located in front of La Grande Épicerie de Paris, the delightful emporium annexed to Le Bon Marché department store at Rue de Sèvres, Le Kiosque de Paris has an unrivalled selection of French and international titles. Brothers Nicolas and Médéric Bogo are in charge of the kiosk, which was previously owned by their great-grandparents, grandparents and parents. In fact, the kiosk was created even before the construction of La Grande Épicerie itself.
"Because of readers' growing disinterest in the printed press, it was necessary to renew our offer," says Médéric of the newsstand's varied inventory. "I decided to develop our international selection and picked some great independent journals, which help to attract younger customers." 
The best-sellers are lifestyle and homestyle titles. Even though the international selection is unique, the offer of local titles is comprehensive too, ranging from the new L'Étiquette Femme and Le Magazine Dubo, a quarterly about art, design and living well, to more traditional staples such as Paris Match, Le Monde and Le Figaro. With its handpicked selection of titles, Le Kiosque de Paris certainly does stand out from the crowd. 
36 Rue de Sèvres
---
The top magazine store
09.
Casa Magazines
New York
Casa Magazines is inextricable from New York's cultural life; even the columns of magazines stacked on the floor resemble the city's skyscrapers. This apparent chaos belies a tight operation. It's run by a three-man team of owner Mohammed Ahmed, manager Syed Khalid "Ali" Wasim and Maria "Happy" David, who stock 3,000 titles. The lifeblood of their business is fielding requests from clientele for niche fashion magazines and periodicals.
Ahmed took over the business in 1994 and, while many newsstands have closed, Casa has stayed successful, in part because it's at a crossroads for the West Village's fashion and design industries.  On any given day, you can find, perusing the stacks, a stylist or an up-and-coming art director. "Print is the only business that's never going to die," says Wasim, who believes that there's a nostalgia for ink on paper. "The first time people come to Casa, they take a deep breath and say, 'My God, it smells so good!'"
22 8th Avenue
---
Most considered market makeover
10.
Hakaniemi Market Hall
Helsinki
Helsinki's Hakaniemi Market Hall has reopened following a six-year revamp that saw the iconic 1914 market hall restored to its original look and feel. The second-oldest of the city's three historic market halls, its return has been met with great enthusiasm. "We had 60,000 visitors in the first week and I've had nothing but positive feedback," says Peggy Bauer, ceo of Helsingin Kaupunkitilat, a publicly owned company that runs the city's market halls.
The market hall features old favourites including butcher Böf, fishmonger Ekströmin Kalapuoti, cheesemaker Lentävä Lehmä and an assortment of bakeries, grocers, cafés and restaurants. Among the 50 or so vendors there are newcomers such as Kuurnan Kasvispuoti, an organic vegetable shop run by Kuurna, one of Helsinki's most-loved neighbourhood bistros. "When the opportunity presented itself, we didn't hesitate," says co-owner Tom Hansen. "We want people to enjoy the same high-quality produce that we use in our restaurant." Another addition is restaurant Kirsikka, which serves easy-going local food such as Baltic herring nuggets and vendace roe linguine.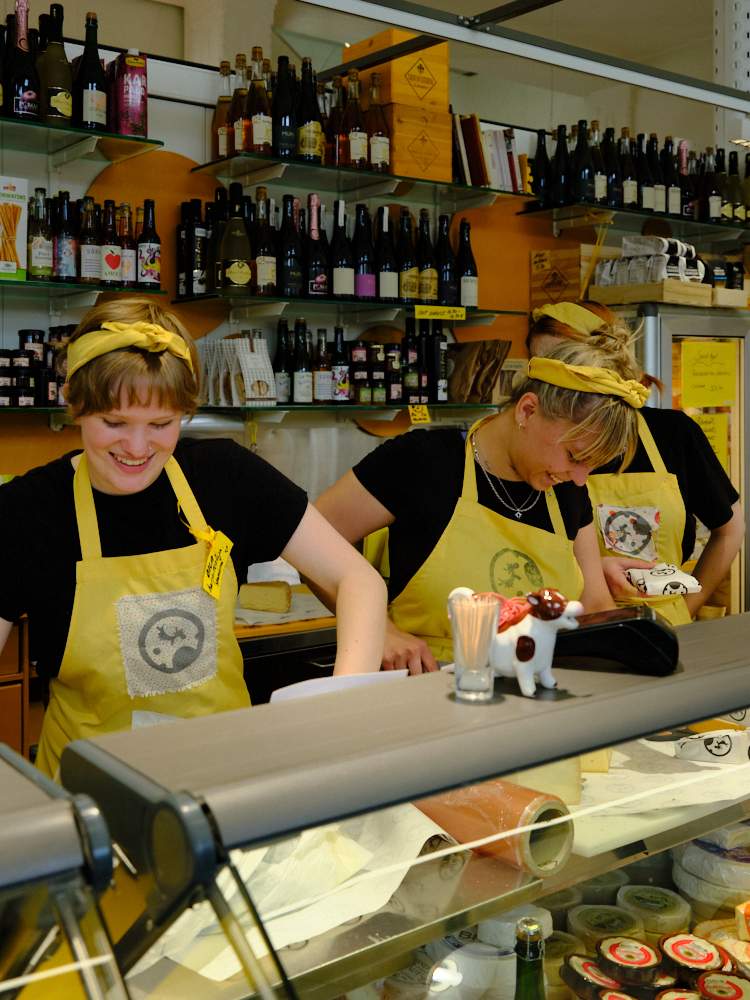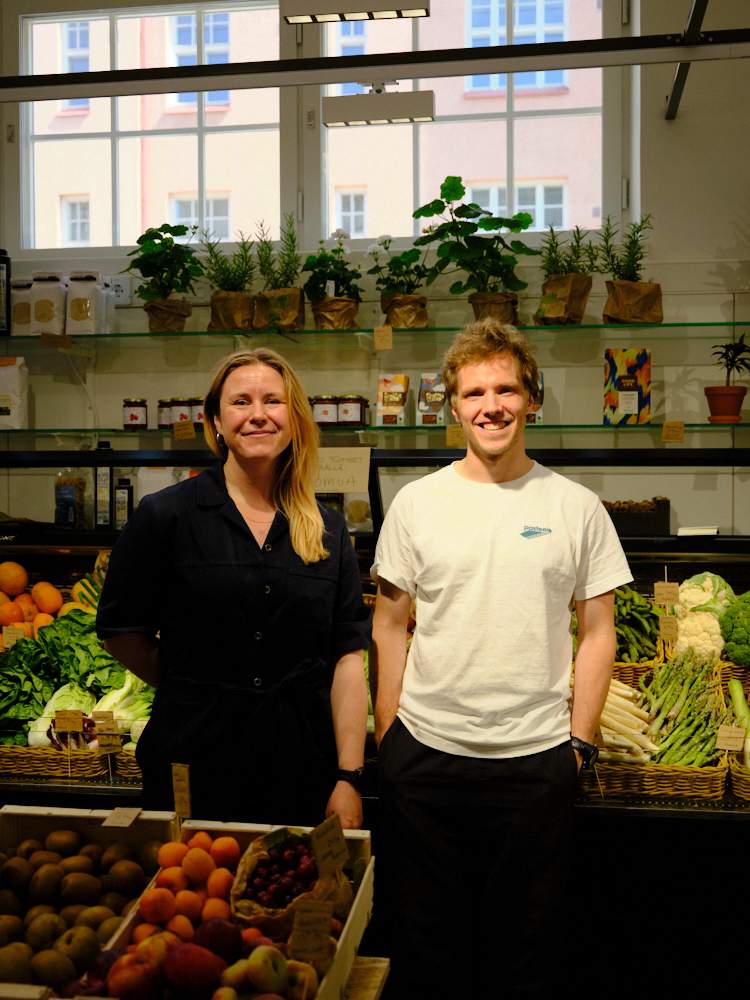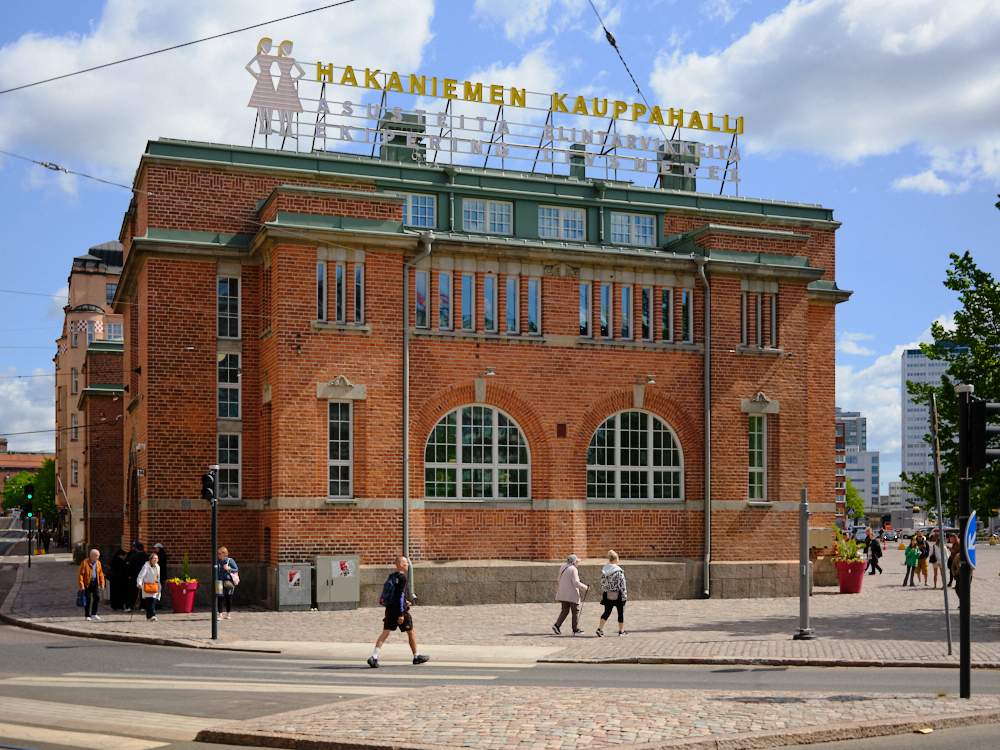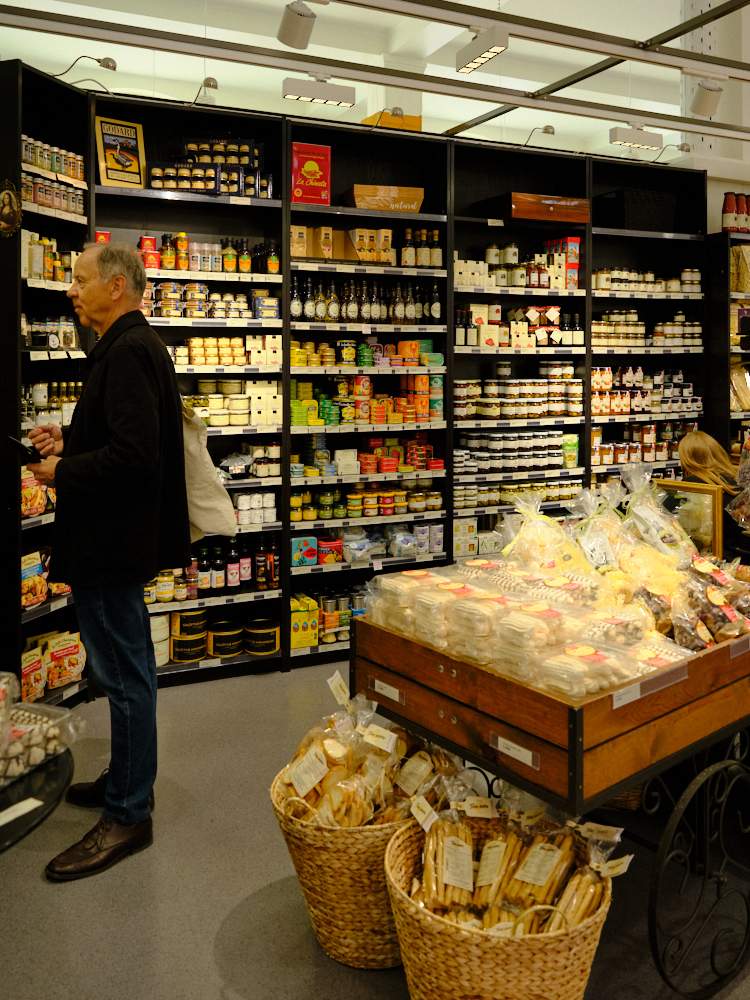 Hakaniemi's secret ingredient is that it sells more than just food. On the second floor, vendors tout a versatile selection of household items from  wooden booths. Here you can find everything from handmade cooking utensils to hats. "This is a place where you want to linger, have a cup of coffee and a cinnamon bun, meet friends and chat to the vendors about recipes," says Bauer. The €40m price tag for the revamp, twice what was budgeted, met with little opposition, according to Bauer. "Helsinki recognises that the historic market halls are a big part of the city's identity and culture." 
hakaniemenkauppahalli.fi
---
Sharpest in-store experience
11.
Nonfiction 
Seoul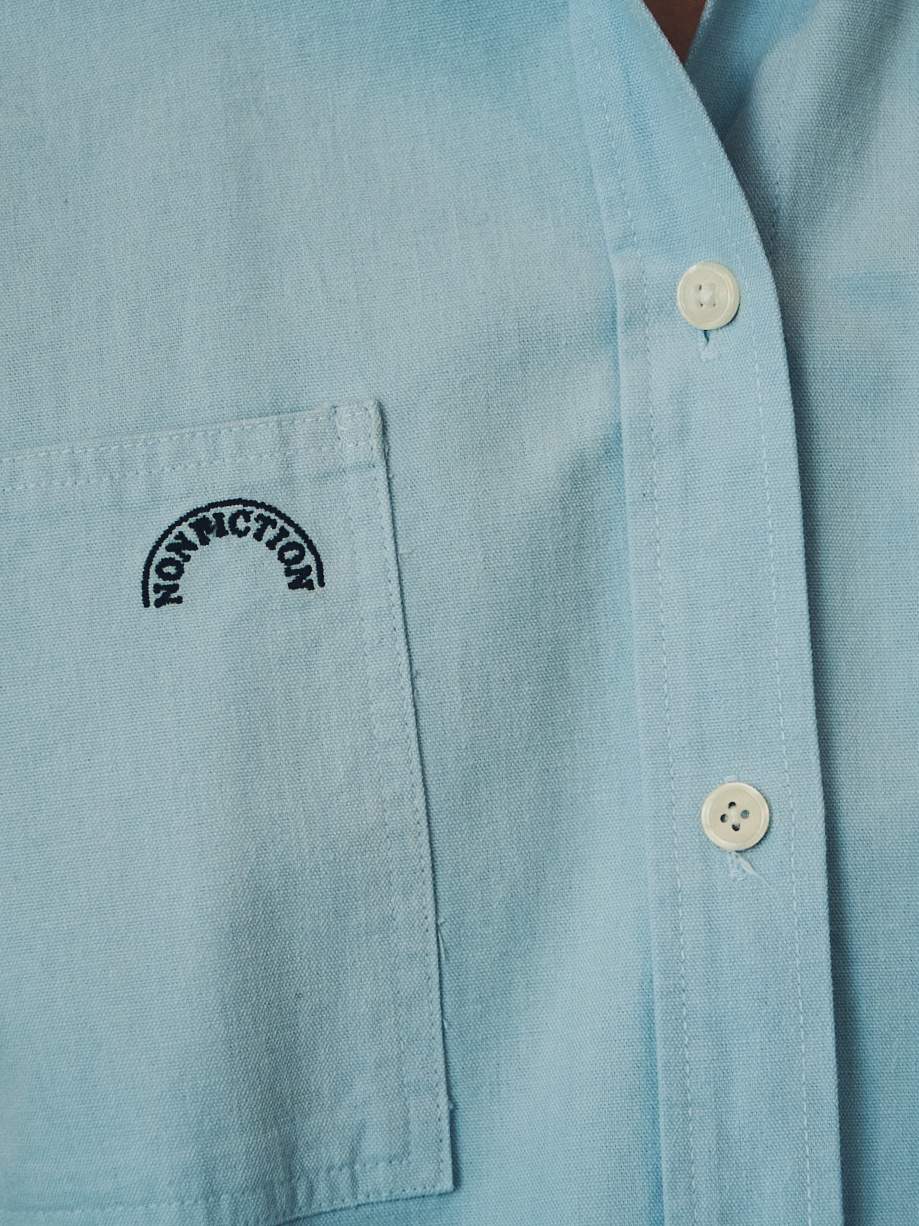 We've long admired South Korean fragrance brand Nonfiction and a recent foray to the Hannam-dong branch in Seoul reminded us why. On a busy Saturday, the shop was buzzing and the upbeat staff were well-dressed. The uniform has some seasonal tweaks but the core look, in a flattering pale blue, is as comfortable and practical as the products: soft chambray shirts, cotton trousers and an apron with pen-sized inserts to load vials of Nonfiction's fragrances.
Founded by its creative director Haeyoung Cha in 2019, Nonfiction has a strong aesthetic that is clean but never clinical. "It is important to me that our customers feel a sense of warmth when they walk into our shops," she says. Her staff deserve a nod for their fresh turnout. Cha works with a strong team and collaborates with like-minded artists; she isn't bothered about celebrity campaigns or relying on market research to tune into the zeitgeist.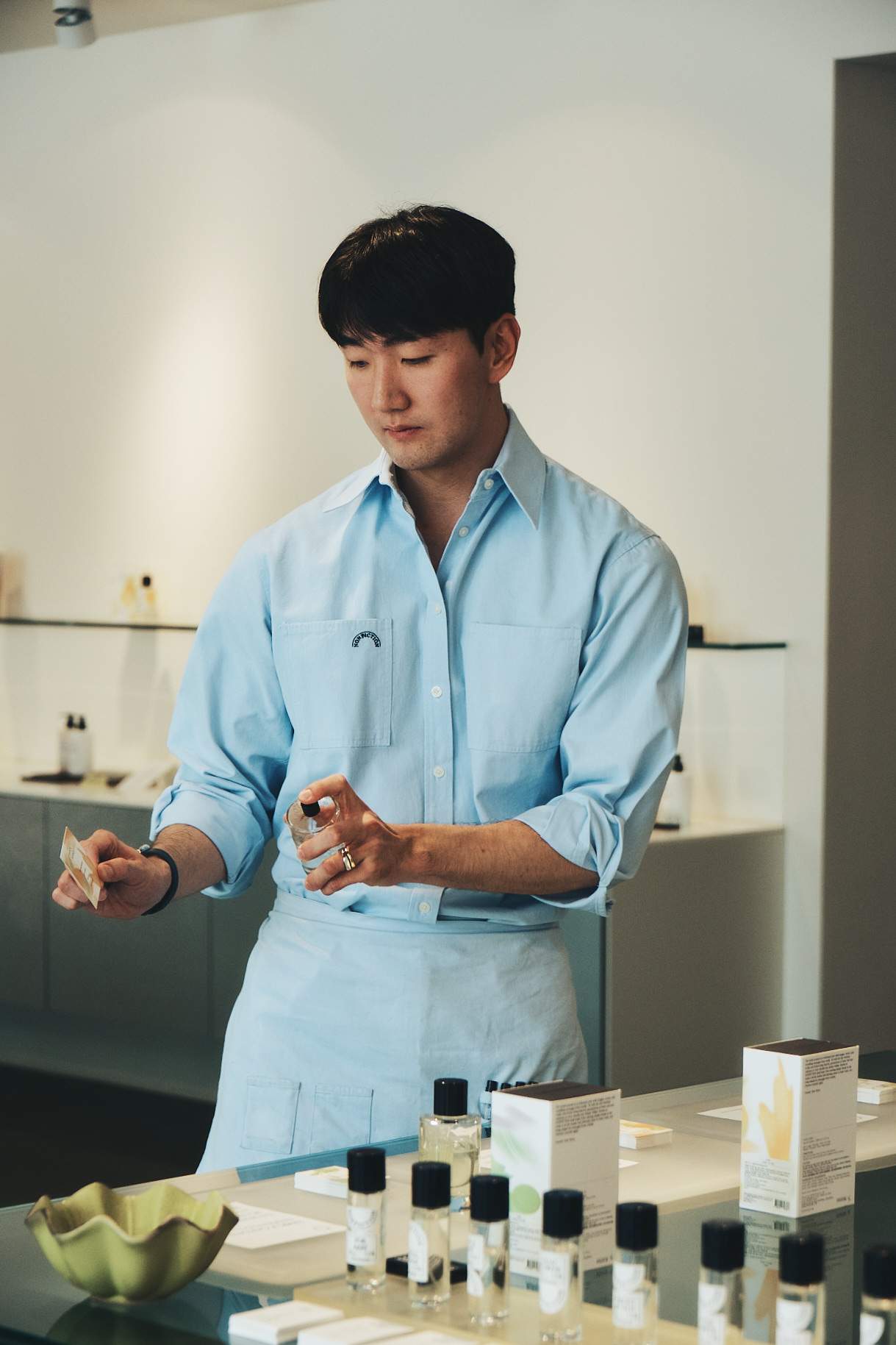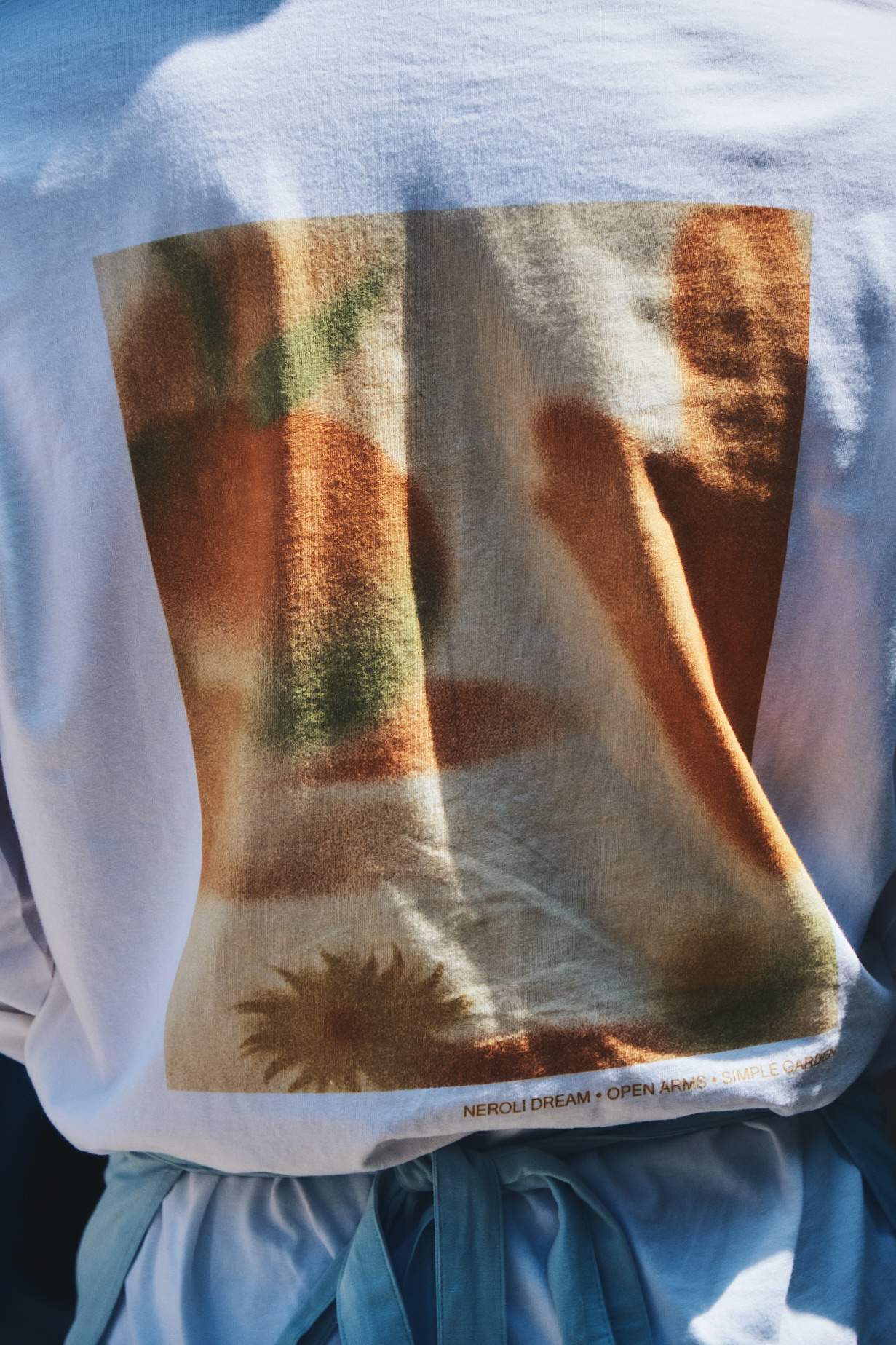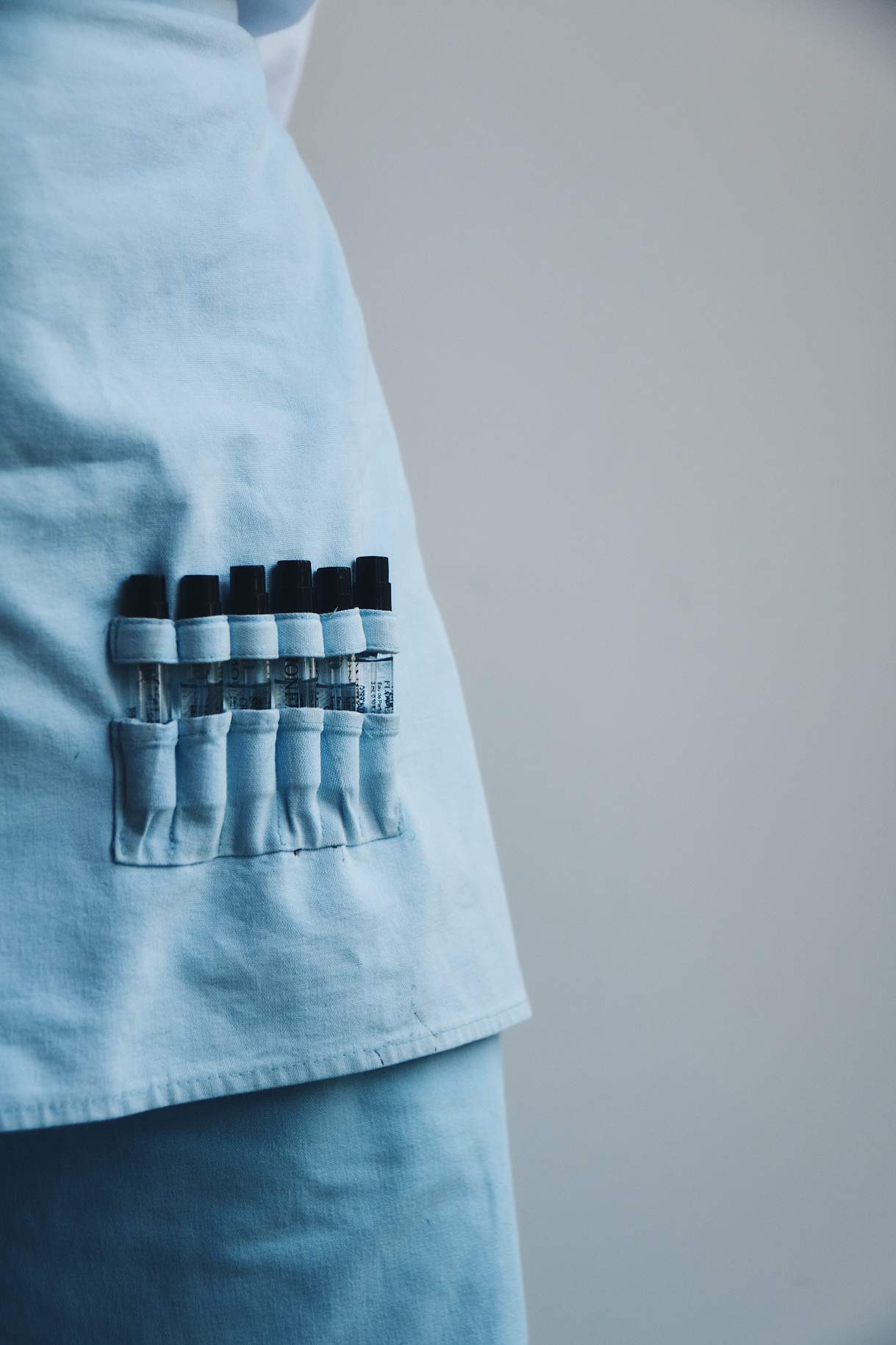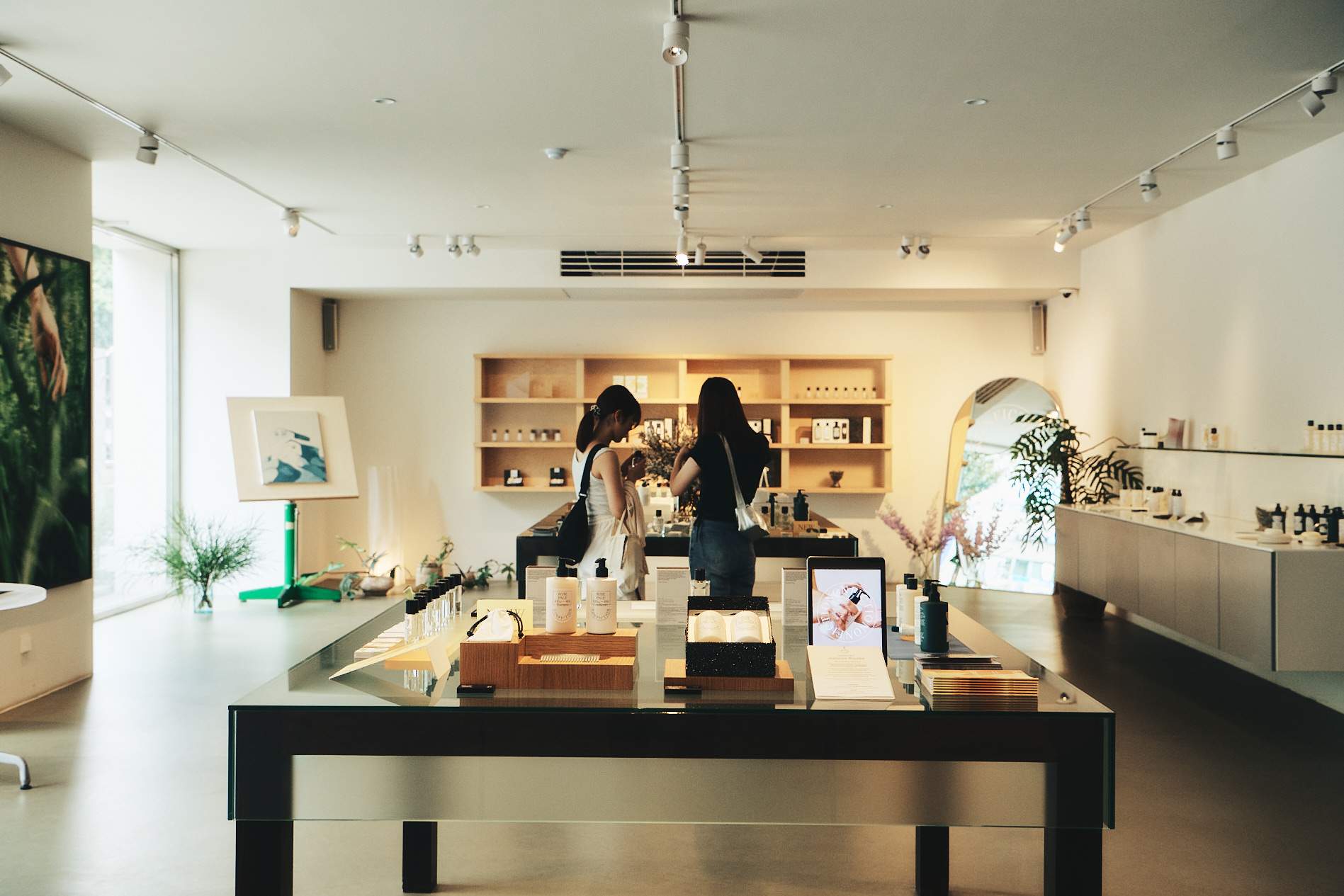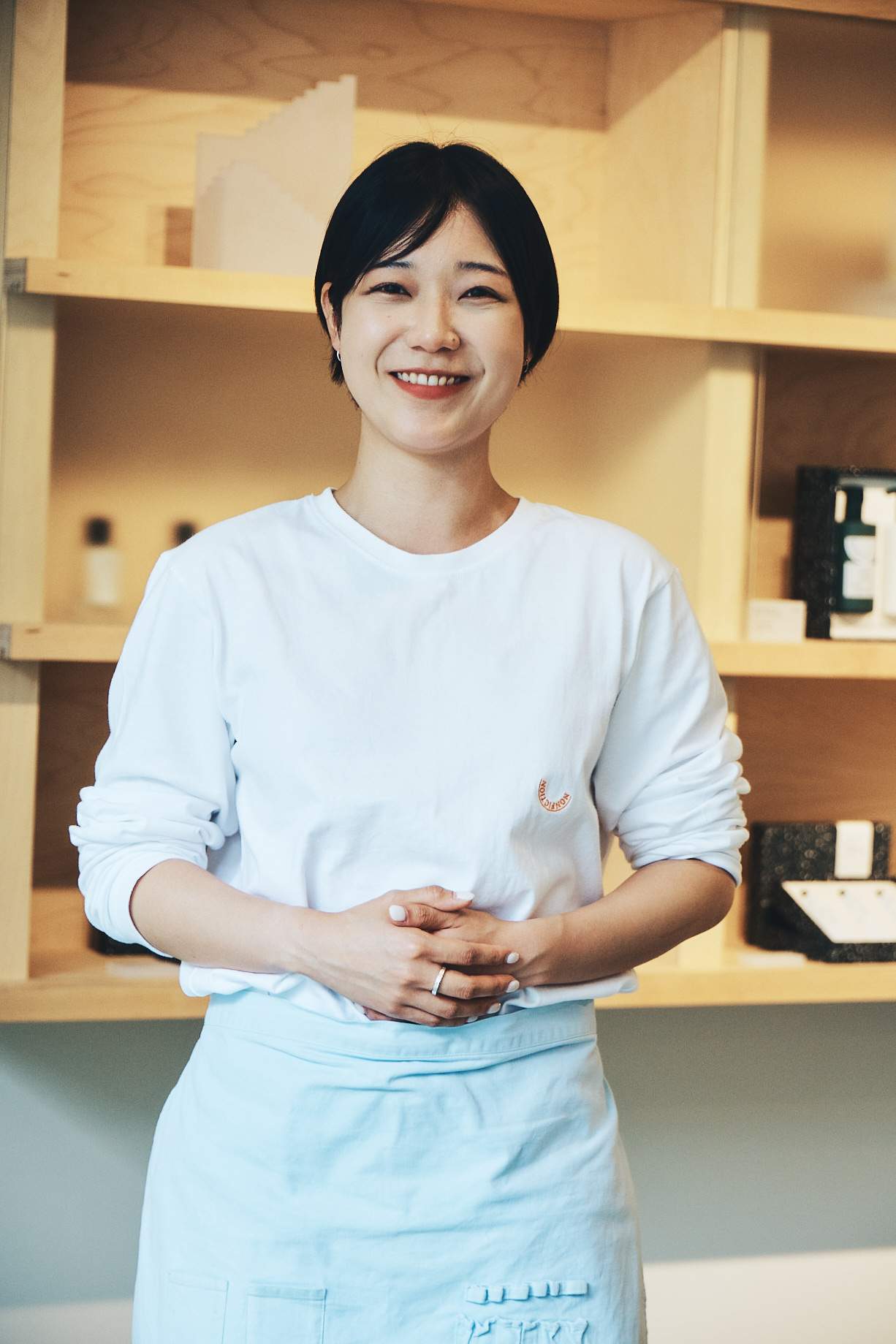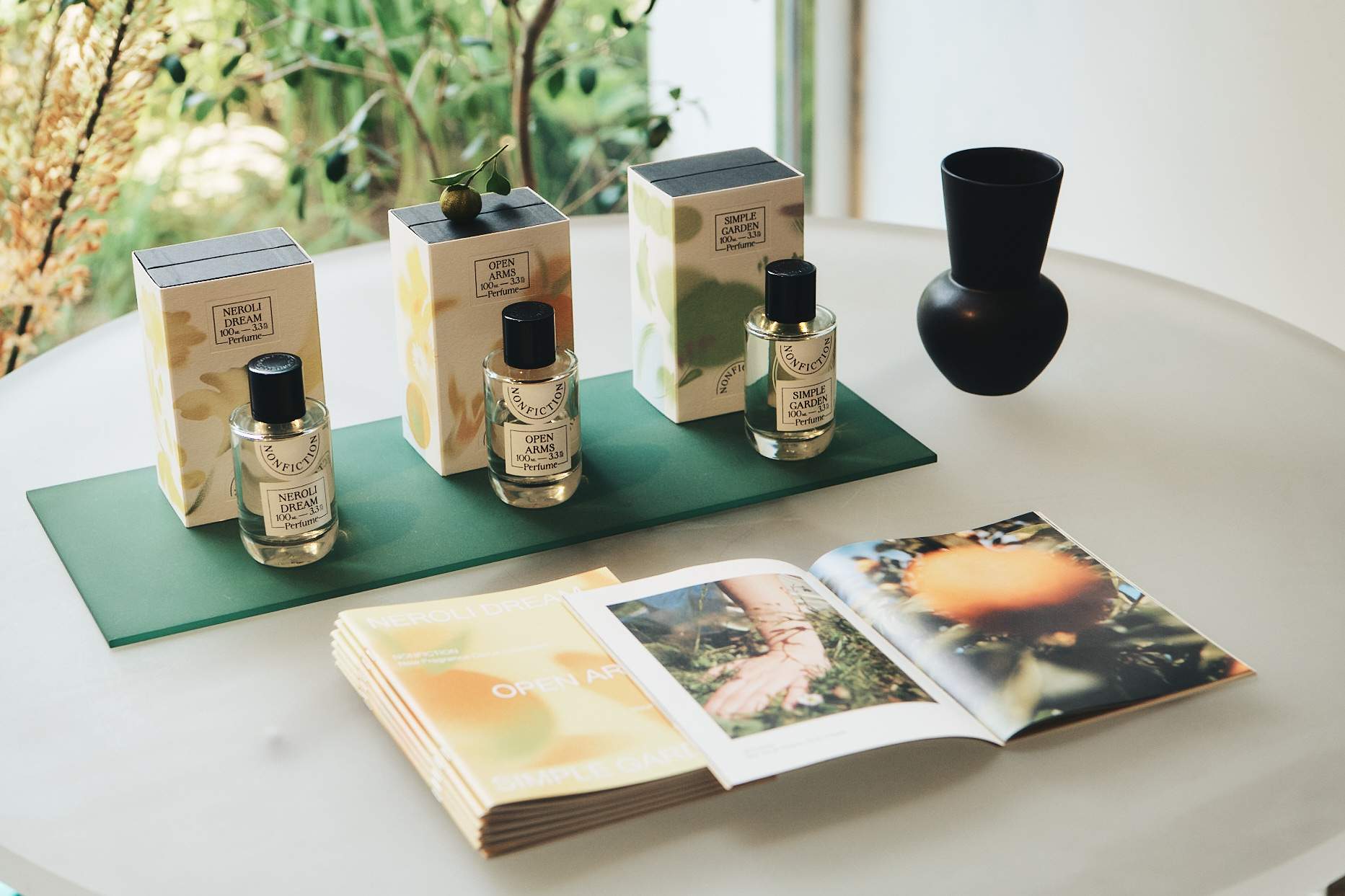 As for the scents, we favour For Rest, an enveloping mix of hinoki, frankincense, Turkish rose, yuzu and nutmeg. Newcomer Open Arms blends bitter orange with woody notes – a smart choice for autumn. 
nonfiction-beauty.com
---
America's most-focused mall
12.
NorthPark Center
Dallas
As malls across the US shutter and others struggle to stay relevant, it's worth going back to the source for inspiration. NorthPark Center in Dallas set a new standard for shopping when it opened in 1965, in part for the crisp modernism of the architecture but also the museum-quality artworks by Rodin and Matisse dotted throughout, from the collection of the owners, the Nasher-Haemisegger family.
"Customers expect a fully engaging, almost immersive experience as part of their shopping journey," says Nancy Nasher, daughter of the founders, who today runs the mall and augments its art collection with her husband, David Haemisegger. She might call NorthPark a "shopping museum" but it has kept pace with the times and remains one of the US's top-performing retail outposts; its 235 shops rang up more than $1.3bn (€1.2bn) of annual sales last year.
northparkcenter.com
---
Most-considered retail designer
13.
David Montalba
Los Angeles
David Montalba explains that he's just turned down a job to design multiple shops for one of the world's most-hyped "shapewear" brands. "We want to do things that are transformational," says the architect, sitting in the garden of his home in Santa Monica, Los Angeles. "We're trying to make spaces for living that just happen to be transactional."
Headquartered between LA and Lausanne, Montalba Architects' retail projects often mix a warm California modernism found in mid-century homes with a European's exacting sense for materials. Though it has projects around the world, the firm is best known for its work in LA, a city that has space to experiment with retail design. For instance, Montalba worked with luxury grocer Erewhon to create a proper neighbourhood gathering spot in Santa Monica and has designed West Coast outposts for fashion brands Isabel Marant and The Row, which opened in 2014 and enclosed the boutique around a light-filled courtyard and swimming pool straight out of a Hockney painting.
"Humans tend to gravitate towards natural light so it can help to frame the procession through a building," says Montalba. "It's also about layering and being able to see through several spaces. You can see some of that in my home too; we try to bring that idea into everything we do." 
He's currently working on a large retail project, comprising multiple luxury brands in a single space. Depth and authenticity in retail, Montalba believes, mean making a shop feel rooted in its locale. "Brands have to recognise that there needs to be a dna to the place," he says. 
montalbaarchitects.com
---
Best new concept
14.
Graphpaper Tokyo
Tokyo 
Takayuki Minami is such a tireless creative force in Tokyo's retail world that he makes it look effortless. For his latest opening, Graphpaper Tokyo, the fashion designer and creative director has created a mini development that incorporates a restaurant (Yose), art gallery, record shop (Vektor Shop), coffee stand and clothes shop (for his label Graphpaper). Yose offers a changing food menu, devised with some of Minami's favourite places from around Japan. He sourced the ukiyo-e woodblock prints from an Osaka collector and came up with the merchandise. Vektor Shop, which mixes music from home and overseas, contains vintage Sony cassette players, modern versions by French brand We Are Rewind and  Vektor Shop merch.
Upstairs is Graphpaper, Minami's made-in-Japan standard wear, which is "simple but not boring". Shirts in crisp cotton can be made to measure using Thomas Mason fabrics. Some items are designed specifically for men and women but Minami says that the gender gap is closing. "Japanese men are buying women's pieces and vice versa." Also on sale is furniture by the late designer Shigeru Uchida, whose work deserves more attention. 
The Graphpaper building is an appealingly understated Tokyo vintage that is too often overlooked. "I didn't want Graphpaper to be a shiny new addition to the neighbourhood," says Minami. "I wanted it to look like it had always been here." Minami placed his new shop in the Sangubashi neighbourhood near Shinjuku, just as it seems to be attracting other interesting tenants. "I didn't know that at the time," he says, laughing. We should all be so lucky to have such a good nose for the next big thing.
graphpaper-tokyo.com
---
Best shoe shop
15.
John Lobb 
Paris
Celebrated British shoemaker John Lobb opened its first bespoke boutique in 1866 in London. Only three years later, its first international outpost opened in Paris. Of course, plenty has changed since then: the business was sold to French luxury house Hermès in 1976 and today John Lobb shops are widely known for offering the best-quality products and a luxury retail experience that few others can compete with. The house's expert craftspeople abide by a 190-step manufacturing process, while its in-store services were designed to reflect this commitment to handcraft. Bespoke shoes are available and requesting alterations to the brand's existing models is another option. You can access this level of service while enjoying the shops' elegant wood-panelled interiors, a reflection of the brand's knack for minimalism.
johnlobb.com
---
Best new specialist retailer
16.
Tekla
Copenhagen
Tekla is no newcomer to the world of textiles – the Copenhagen-based brand has, since 2017, been producing a fine collection of made-in-Portugal bed linen, blankets, towels and pyjamas. But it's the opening of the brand's first flagship shop that has earned it the best newcomer gong.
"We fell in love with this spot because we could see how beautiful we could make it feel by adding just a few simple elements," says the firm's co-founder and managing director, Kristoffer Juhl (see page 204). The shop's bespoke plywood units, art deco-inspired Karlskrona lighting and simple steel rails show off the label's cosy collection. "We wanted to create a universe that people find engaging," adds Juhl. "To do this, we realised that we could only have a few products on display and that the service element was key." The result? Inspiring interiors and a team always ready to celebrate the customer. 
teklafabrics.com
---
Best design shop
17.
Chanintr Craft
Bangkok 
Chanintr Craft in Bangkok is not just a multi-brand furniture showroom selling Wishbone chairs from Carl Hansen & Søn and wooden tables by Conde House; nor, for that matter, is it merely a pleasant, hidden-away café at the north end of Thong Lo, a residential area popular with expats. This purpose-built temple of calm in the chaotic Thai capital is the culmination of more than 25 years of industry experience and commitment to beautiful design by founder Chanintr Sirisant. "People tend to think that doing a showroom is as simple as throwing some furniture into a white box," Sirisant tells Monocle while sitting at a Karimoku Case Study dining table on the top floor of Chanintr Craft. 
Sirisant has been importing furniture to Thailand since the mid-1990s. He currently has multiple showrooms across Bangkok and acts as exclusive agent for the likes of Minotti, Liaigre and Bulthaup through his main company, Chanintr, which employs some 250 staff. Chanintr Craft, however, is his first standalone space, which he's built from the ground up. The result is a pair of interlinked, four-storey buildings that wrap around an inner courtyard. Initially intended to be a renovation, the project morphed into a $5m (€4.6m) new build.
Customers enter Chanintr Craft through a covered, ground-floor car park. This multipurpose shelter from Bangkok's intense sun and rain provides a glimpse of the internal sun-lit courtyard and the café beyond. "Furniture showrooms can be very quiet and still," says Sirisant. "The café is the heart of the whole thing. It allows people to feel engaged with the lifestyle that we are presenting and experience it for themselves."
chanintr.com
---
Top (indy) department store
18.
Hirshleifers
Manhasset, Long Island 
Luring shoppers from Manhattan to Long Island might sound like a tall order but Hirshleifers has been doing just that for more than 60 years. "People come here looking for that special piece," says co-owner Shelley Hirshleifer. The family-run business began as a furrier in Brooklyn in 1910 before moving, as a department store, in the 1960s. Today it is an institution of speciality retail with collections of high-end men's aand womenswear from more than 150 brands, such as Loewe, Thom Browne and Chanel.
Inside the glass-fronted store, each brand has its own space and identity; Moncler's boutique, for instance, pops with shiny red and orange walls. The store is run by sisters Shelley, Caryn and Lori, who cruise around chatting to staff and customers as they go. "Family is at the centre here, for better or worse," says Lori. 
Maintaining close ties with clients is crucial and staff will often reach out when a well-suited item comes in. While some customers leave with big shopping bags, others are there to take in a refreshed section or stop at the in-store Youngs Farm market and the café. "You never know who's going to buy a pastry and a Chanel bag at the same time," says Lori. 
hirshleifers.com
---
Freshest fashion buyers
19.
Marc Llorens & Olivier Salette
Rendez-Vous, Toulouse
Neither Marc Llorens nor Olivier Salette set out to run their own shop. Llorens began his career as a stylist and creative director in Paris, working for Irié and Lacoste. In need of a break, he moved to Toulouse where he met Salette, a local merchandiser for Ralph Lauren. Together they opened Rendez-Vous, as much a creative hangout as it is a fashion boutique, in the city's charming Carmes district. 
The shelves of Rendez-Vous are usually stocked with breezy linen shirts and suits by French label Casey Casey, perfectly tailored trousers by London-based Studio Nicholson and workwear by Japanese labels Auralee and Comoli. Limited distribution is often the common denominator. "We deliberately stock small volumes because the idea isn't for our customers to all dress the same way," says Salette. 
The boutique's partnerships can stem from a customer recommendation, a summer trip to Florence or an inspiring exchange with a designer in Milan, Tokyo or South Tyrol. At a time when fashion buying is becoming less personal and more data-driven, Salette and Llorens stand out for following their instincts and leaving room for spontaneity. 
rendez-vous-store.com
---
Best independent supermarket
20.
Apolónia
Algarve
When Avelino and Célia Apolónia opened a tuck shop next to Célia's mother's house in 1983, they couldn't have imagined that they would be overseeing a chain of niche luxury supermarkets in southern Portugal with their sons, Paulo and Eduardo, 40 years later. But this is not an ordinary grocery shop. "There are some items on the shelves that we only stock because a customer asked for it," says Paulo. This personalised ethos has always been at the core of the family business.
After living in Canada for more than a decade, where he worked in catering, Avelino returned to Portugal to set up shop and was eager to fill his shelves with the products that he had grown accustomed to finding in North America. "I used to drive to Lisbon every two weeks to pick up things for the shop that you couldn't find anywhere else in the country," he says. 
The aisles are carefully considered, from the clean lines of the signage to the colourful organisation of the items on the shelves. "The design approach was intentional," says Eduardo. "We're a modern brand but true to traditional family values." The two sons went to university and worked in other industries for a while but, as Apolónia grew from a small enterprise into a bigger operation, they decided to join the family business. Today the brand has three outposts (Almancil, Lagoa and Galé), its own pharmacy, an in-shop newsagent and a café. 
Plans are in the works to set up an outpost outside the Algarve. "It's important to keep the family values that have guided us until now," says Paulo. "We are not competing with every other supermarket. There's a reason why we're different and that's what we're betting on."
apolonia.com
---
Lifetime achievement award
21.
Carla Sozzani 
Milan
When Carla Sozzani put down roots in Corso Como in the early 1990s, there was nothing but a grocer's shop down the street in this overlooked part of Milan, north of the city centre. She opened a gallery space that would exhibit the works of the artists and photographers with whom she had fallen in love as Italian Elle's founding editor in chief and, later, director of special editions for Vogue Italia.
This artistic approach has continued to inform every decision that she has made as 10 Corso Como has grown into a fashion boutique selling the wares of progressive designers such as Comme des Garçons and Maison Margiela, a bookshop dedicated to art and design, and a café serving simple Italian dishes in the shop's leafy courtyard. Sozzani arguably created the first concept shop.
Since then 10 Corso Como has become known worldwide, and the experience of walking through the boutique's doors to grab an espresso with friends, buy a Karakter lamb or a Comme des Garcons blazer feels as modern and relevant as ever. This is testament to Sozzani's initial vision and lifelong commitment to championing the boutique experience, at a time when many of her peers were choosing to shut shop and luxury brands were taking over the high streets with their own flagship shops. More than three decades since converting that old garage into a gallery, 10 Corso Como remains a prime retail destination and any design or fashion enthusiast would agree that Sozzani's mission to champion boutique shopping has been well and truly accomplished.
10corsocomo.com
---
Best shop reboot
22.
The Conran Shop
Tokyo
Almost 30 years since The Conran Shop opened its first outlet in Japan, it was high time for a reboot. Its new Tokyo flagship in Daikanyama has been given an uncluttered interior by architect Keiji Ashizawa, who has reconfigured the space and introduced natural materials and paper screens from Kyoto. Tea master Shinya Sakurai has opened an elegant tea room in the basement; the product roster, meanwhile, has been refreshed under ceo Shinichiro Nakahara.
The latter has been a key player in Tokyo's interiors scene for the past 20 years but he credits Terence Conran for helping to shape his design outlook. "He always used three keywords, 'plain', 'simple' and 'useful', which resonate deeply in Japan," he says. "It was important to apply these values to the country's Conran Shops."
The reboot is part of a wider strategy by the brand's ceo, Peter Jenkins, with a new logo and an acknowledgement that the shops should adapt to the needs of their locale. When Nakahara joined, the Japanese outposts contained few products from the country or the wider region; accordingly, he has put the spotlight on east Asia's crafts, techniques and designers. This approach differs from shop to shop. In Fukuoka, The Conran Shop offers a complete lifestyle experience; in Shinjuku, it is pitched at professionals' living spaces. The Daikanyama flagship celebrates Asian design and craft: customers will find Japanese brands Karimoku and Ariake, Podium furniture from Thailand and Nonfiction fragrances from South Korea.
Nakahara brings his own talent to the shops but keeps the founder's ideas in mind. "Conran's work is very special," he says. "I still aspire to be like him." 
conranshop.jp
---
Best DIY department
23.
The BHV Marais
Paris
The bhv Marais, formerly known as le Bazar de l'Hotel de Ville, is one of the oldest department stores in Paris, offering a one-stop shop for everything from fashion to homeware. Opened in 1856, it was dubbed "the best market in all of Paris" and quickly became much more than a shopping destination. It has long been a source of inspiration and a meeting place for Parisians from all walks of life.
But of its eight floors it is in the basement, dedicated to bricolage (diy), that the bhv has built its strongest reputation. After the liberation of Paris in 1944, the 4,000 sq m space was revamped with what was then the biggest home-improvement section in Europe. Known as "Paris's toolbox", it stocks every diy item imaginable. Navigating this rabbit warren is admittedly not easy but the shop's highly trained staff are never far away and are ready to give you specialist advice on everything from plumbing to furniture refurbishment. 
bhv.fr
---
Best in-store service
24.
Jogging 
Marseille
These days, retail service is often reduced to a matter of speedy deliveries but what creates true loyalty is a great in-store experience. For former photographer Olivier Amsellem, simple moments make all the difference. In 2014 he opened Jogging, a stylish multibrand boutique that also operates a restaurant, grocery shop and places to stay. 
Amsellem's aim is to bring people together over eclectic food and a love of contemporary fashion and design. Friendly staff are on hand to guide you through the shirts by designers such as Simon Porte Jacque­mus, art books and vintage design objects in the boutique or talk to you about the artworks exhibited on its walls. As a partner of Marseille's contemporary art fair, Jogging has put on shows with artists such as Sara Sadik and Thomas Mailaender.
Amsellem wants to offer visitors to the sunny French city a flavour of local life – hence the Jogging épicerie and restaurant, selling fresh produce and serving hearty dishes by chef Lilly Gratzfeld. He also has rooms for rent to accommodate customers seeking to immerse themselves fully in his modernist design universe. 
joggingjogging.com
---
Top one-stop shop
25.
H Beauty & Youth 
Tokyo
If you find yourself in the unfortunate position of losing your suitcase or simply want to nail Tokyo's high-low fashion style, we suggest that you head straight to H Beauty & Youth in the Japanese capital's Aoyama neighbourhood for a one-stop restock. An arm of the country's United Arrows fashion empire, this spacious shop for both men and women is perfect for those seeking clothes that will update their wardrobe without leaving them looking like a fashion victim.
You'll find an ever-changing array of imported labels, some given a gentle collaboration twist or a limited-edition colour. The shop's tireless team of buyers has done the hard work, ruthlessly editing and making sense of brands from around the world. Nightwear, grooming products, swimsuits and sports attire are all covered and there's a vintage section with plenty of denim. As a reward at the end, there's a branch of Daikanyama restaurant Pizza Slice below. 
united-arrows.co.jp