The Agenda: Briefing / Global
Business
Balkan holiday woes, Finnish office pods and the heritage brand that is turning heads.
commerce ––– detroit


Back in gear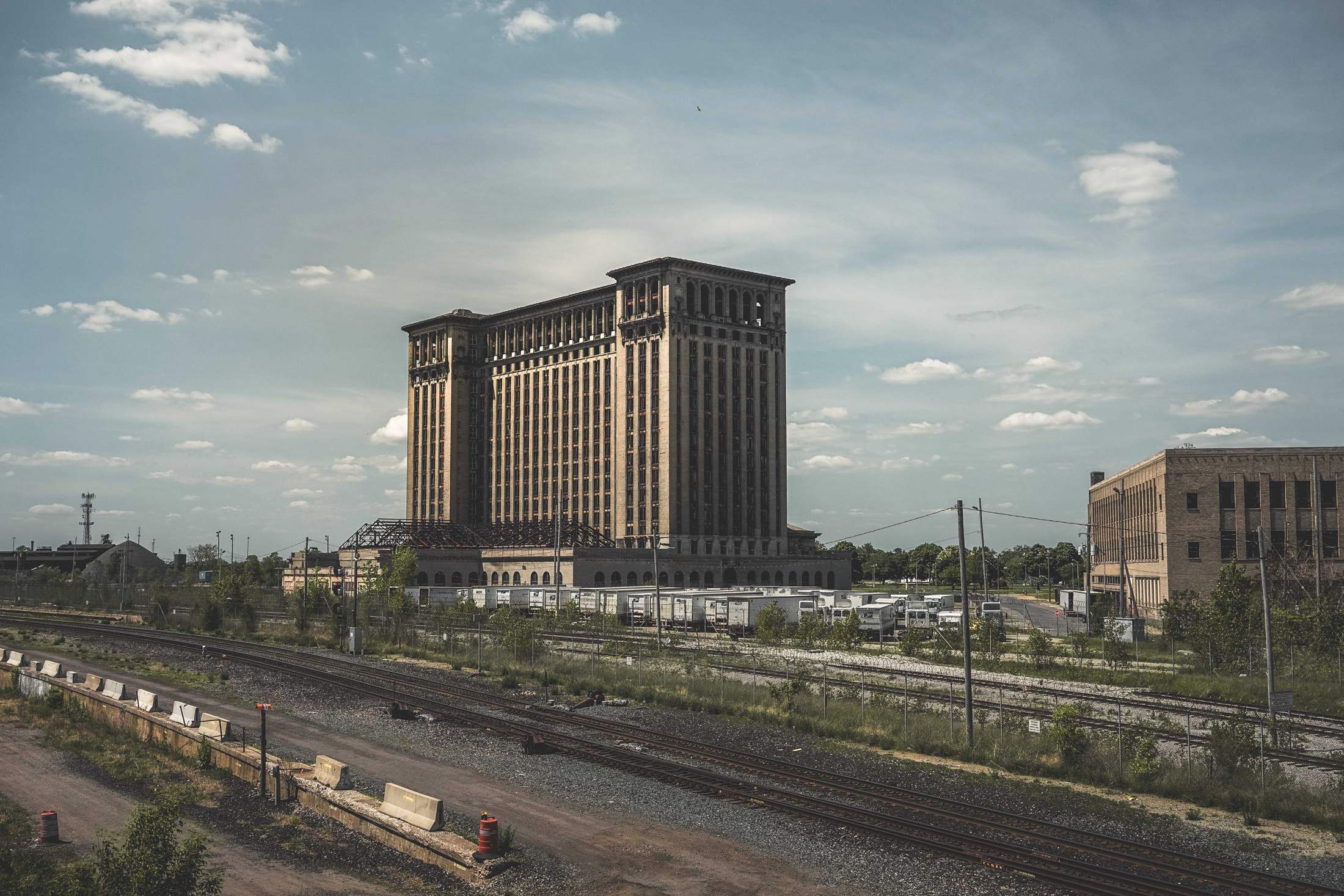 When Detroit's central railway station was built in 1913, it was a marvel: designed by the architects behind New York's Grand Central Station, it was the world's tallest rail hub (a height achieved by the office tower constructed atop the concourse, which was a rarity for station architecture at the time). At its peak, more than 4,000 passengers passed through the beaux arts Michigan Central Station every day. 
But if the station represented Detroit's prominence in the first half of the 20th century, its closure by rail operator Amtrak in 1988, and the building's subsequent decline, made it a prominent symbol of a broader dwindling of the city at large. 
The station, part of the Michigan Central development project, will reopen on Boxing Day as a $950m (€876m) campus for Ford Motors, which bought the building in 2018 and has transformed it into a centre for business. The former concourse will be a public meeting space, housing hospitality businesses, while the offices above will be used by arts organisations and other firms in the city. 
Of all the transformations underway in Detroit, the forthcoming reopening of its former central railway station is, perhaps, among the most potent – a symbol that the city's ambitions are, once again, running full steam ahead.
---
tourism ––– balkans


Holiday blues
Just 70km separate Dubrovnik from Tivat in Montenegro on the Adriatic coast. But the two cities, and their respective countries, report dramatically contrasting summer fortunes. Euro adoption and Schengen Area accession boosted arrivals in Croatia. But neighbouring Montenegro has seen sanctions against Russia scupper holiday hopes for some of its most loyal customers.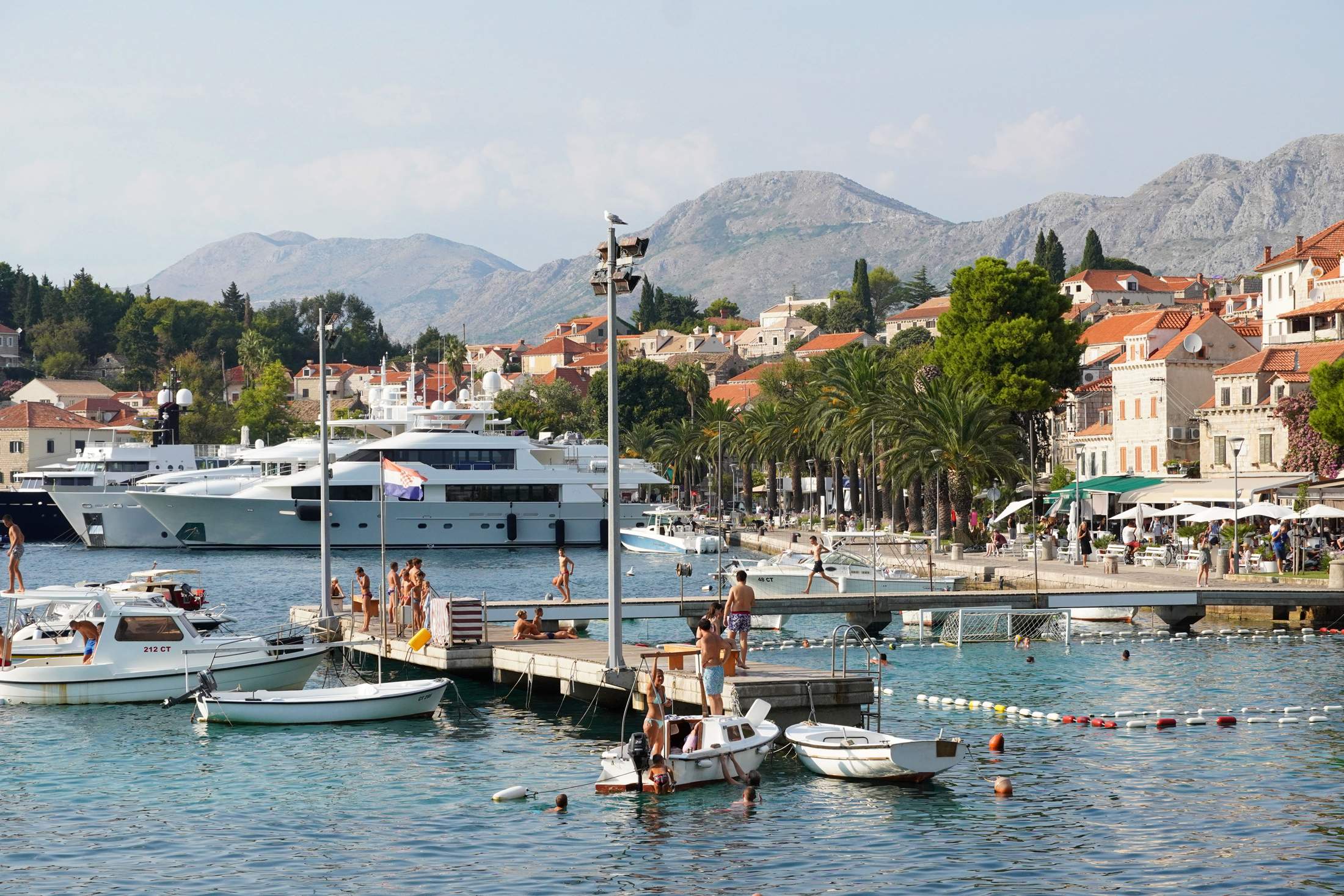 The results offer vindication for Croatia's push to join the single currency and scrap border controls with its EU neighbours. The country's tax administration reports that year-on-year income from hospitality is up by about a fifth. The Croatian National Bank predicts a €1.3bn increase in tourism revenue, pushing the total to about €14.5bn. 
Neighbouring Montenegro can only look on in envy. Arrivals at Tivat Airport are 40 per cent down on their 2019 peak. A ban on flights to Russia, following Montenegro's decision to join EU sanctions, has hit hard. Before the pandemic, Russians, Belarussians and Ukrainians made up about 20 per cent of Montenegro's visitors. Now most of those people are missing. Bad news for Budva's beach bars but an opportunity for those seeking a more relaxing escape.
---
The Entrepreneurs
Laura Kramer on...
How heritage can shape a brand
Henrik Berg, founder and creative director of Morjas, is good at bringing together different worlds – something of a family trait. His men's footwear and accessories label fuses Mediterranean and Scandinavian heritage, inspired by his grandparents' love story, which started when his cosmopolitan Spanish grandmother met a forest-dwelling Swede. "The two worlds from which they came couldn't have been more different," says Berg, laughing. "My grandfather, as charming as a man can be, who enjoys wildlife, hunting and fishing; and a woman used to the hectic lifestyle of Madrid and going out in high heels. But they fell in love. And he convinced her to move to Sweden with him."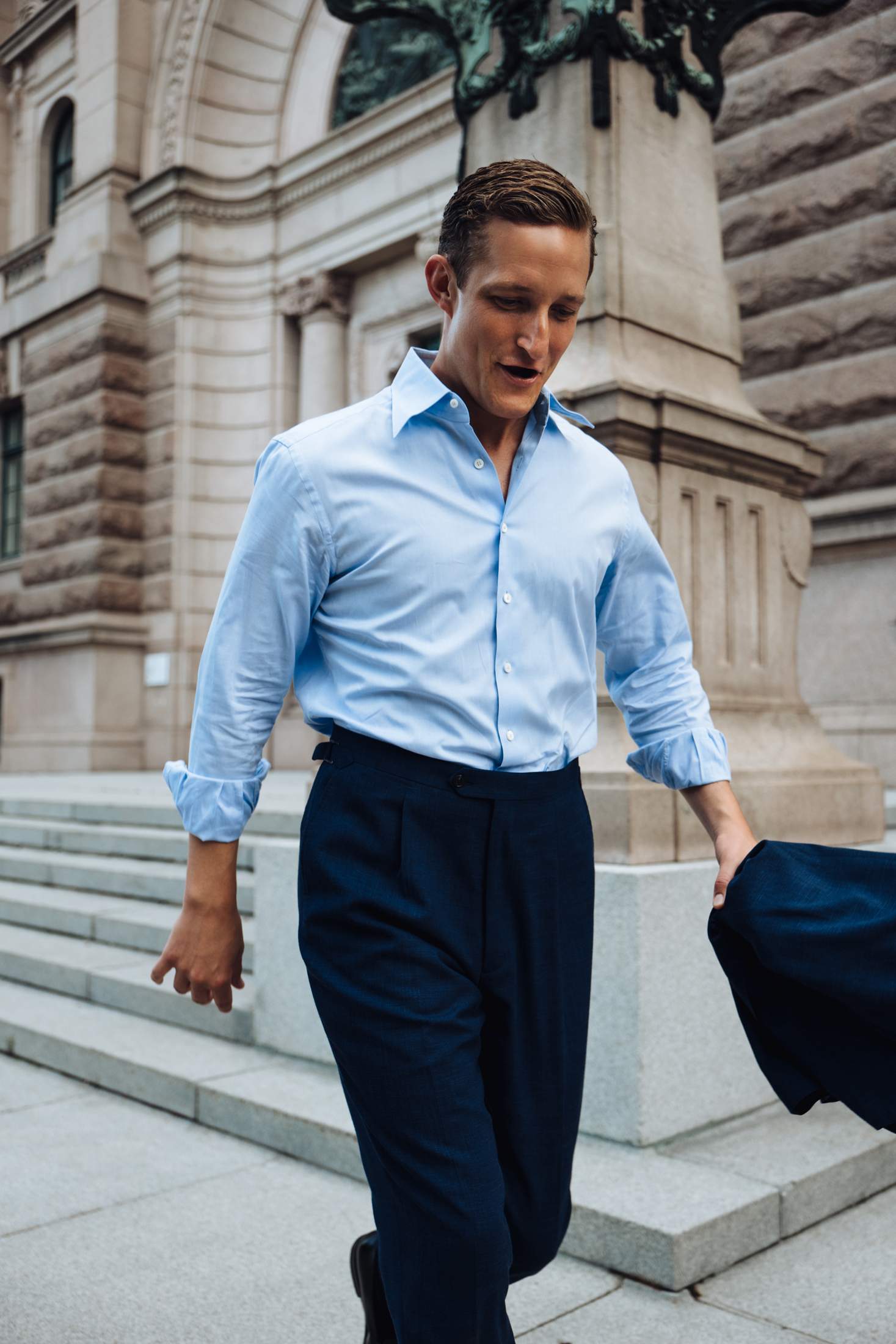 Growing up with a foot in each country, Berg says that the contrasting lifestyles were fundamental in shaping the Morjas aesthetic, blending classic European craftsmanship – in espadrilles, penny loafers, belts and wallets – with a bold Scandi approach. It's that perspective on provenance and timeless design that has set Morjas apart in men's footwear since its beginnings in 2017. "A lot of brands out there that honour a timeless aesthetic sometimes become a bit boring and that's a no-no for us," he says. "I need to have some kind of edge that makes a jaw drop, or that makes a head turn on the street." Since its launch, Morjas has focused on online retail. Berg sees being a direct-to-consumer brand as a win-win in terms of pricing. But the plan was always to move into physical retail. With curved wall openings, custom-designed furniture and an on-site café, Casa Morjas, the brand's first bricks-and-mortar shop in Stockholm, is a milestone and another meeting of worlds – that of Berg and architect Victor Ingmo Magnergård.
Berg (pictured) says that it was the natural next step for the label, which always aims to make things better. "Whether that's the product, the content or a photo shoot, we always try to tweak it to make it sharper and more exciting. That's noticeable in the product in the way we work with materials, silhouettes and content. With the brand, with packaging, and now with the physical shop, it's all touchpoints with a customer."
morjas.com
To hear more from business owners on the move, listen to Monocle Radio's weekly programme, 'The Entrepreneurs'.
---
office furniture ––– finland
Pod squad
Research shows that many people find it increasingly difficult to be productive in open-plan offices. Concentration can evaporate when you are surrounded by constant conference calls and the gaggle of team meetings. Finnish company Framery has developed a solution that is, it says, both stylish and functional. Its office pods, made from wood, steel and glass, provide soundproofed and well-ventilated spaces for phone calls, video conferences and small team gatherings.
"We wanted to develop a pod that both works and looks good," ceo Samu Hällfors tells monocle. "Nobody wants ugly boxes in their offices. The pods need to fit in and make the office look better." Framery's instantly recognisable rounded and transparent pods are now a mainstay in offices around the world. They are used by 70 per cent of the top 100 companies globally. Out of the 200 or so players in today's office-pod market, Framery is the clear market leader and manufactures more than 17,000 every year in its factory in Tampere.
"You would think that it's easy to make a soundproof pod but it's far from simple," says Hällfors. "Without proper ventilation, it will be hot and uncomfortable. But that requires making holes, which makes soundproofing a challenge." The pods also need to be comfortable for a worker to sit in and their design needs to be elegant and not make you feel as though you have crammed yourself into a tight space. "We solved this by having the user sit upright on a high chair with great ergonomics," says Hällfors.
Framery won't divulge numbers but says that its growth potential is immense. "The global office-pod market is still in a halcyon stage but in 10 years' time most offices will have pods," says Hällfors. Framery is now studying how to enhance its products by integrating stress sensors into the pods in order to measure and boost wellbeing. This means that users won't only be making their colleagues happier by getting into a pod for that noisy call but themselves too.
---
aviation - global
Flight club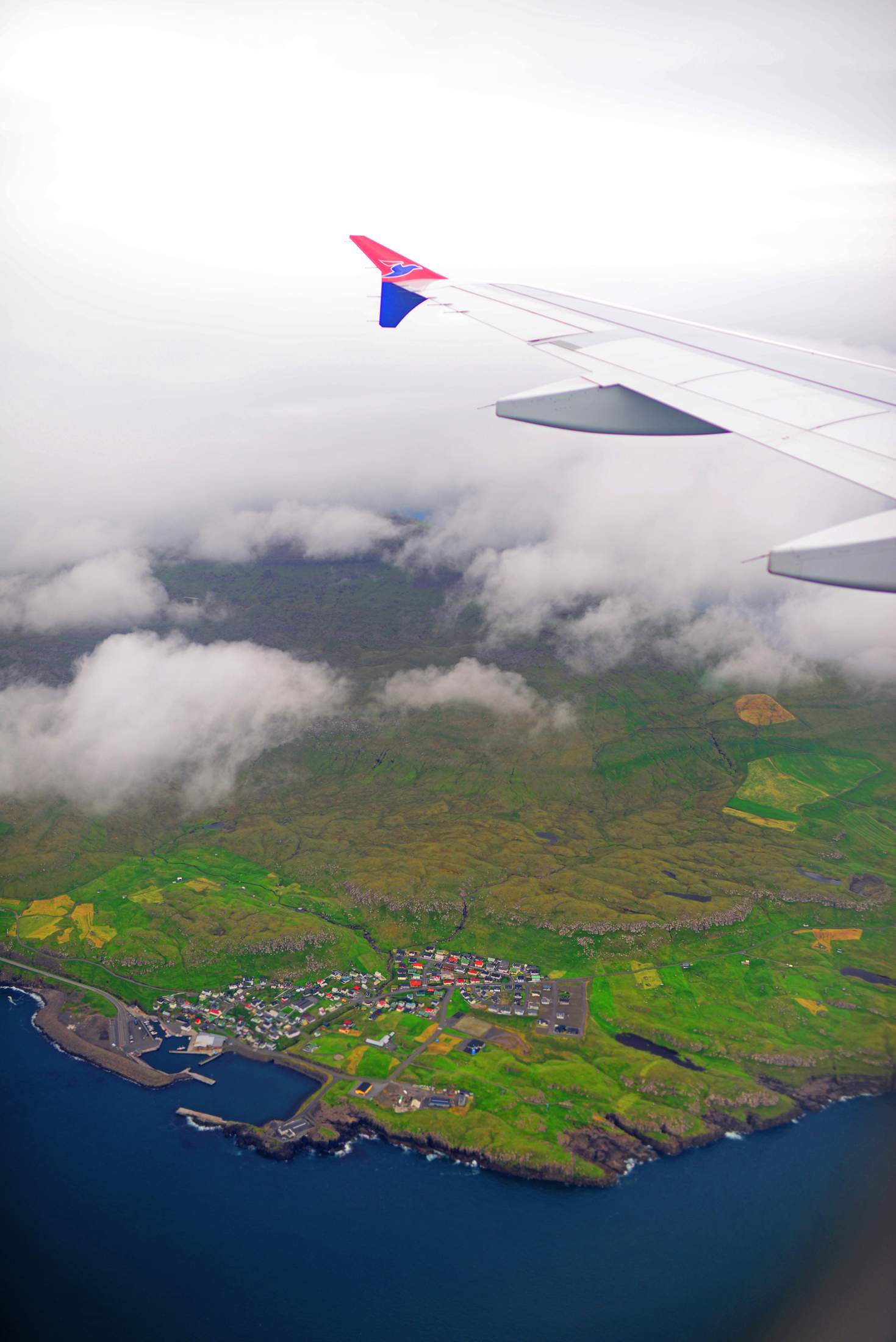 On 22 August, Atlantic Airways, the national airline of the Faroe Islands, flew its first-ever service to the United States. It marks a historic moment for the airline and an exciting, if uncertain, attempt at expansion for the small carrier. Top on the list of challenges is the fact that the service is being operated to and from Stewart Airport in upstate New York, a 90-minute bus ride from Manhattan. The airport has struggled to attract and keep air services, even domestically. Other issues include a lack of awareness about the Faroe Islands among Americans, and that this once-weekly flight is only scheduled to operate through to September and was launched toward the end of the peak tourist season. Just 45 passengers boarded the inaugural flight on an aircraft that can seat 174. However, the airline says that future bookings look promising and the ceo has indicated that the service will return in the summer of 2024. 
For the tiny Faroe Islands, it is an interesting time – especially when it comes to managing a growing tourism industry. The passport control area at Vágar Airport is too small: if you're not one of the first 20 off the plane, you'll be queueing outside on the ramp in what could well be howling wind and rain. But when it comes to the Faroe Islands, that's just the kind of adventure many come for. 
---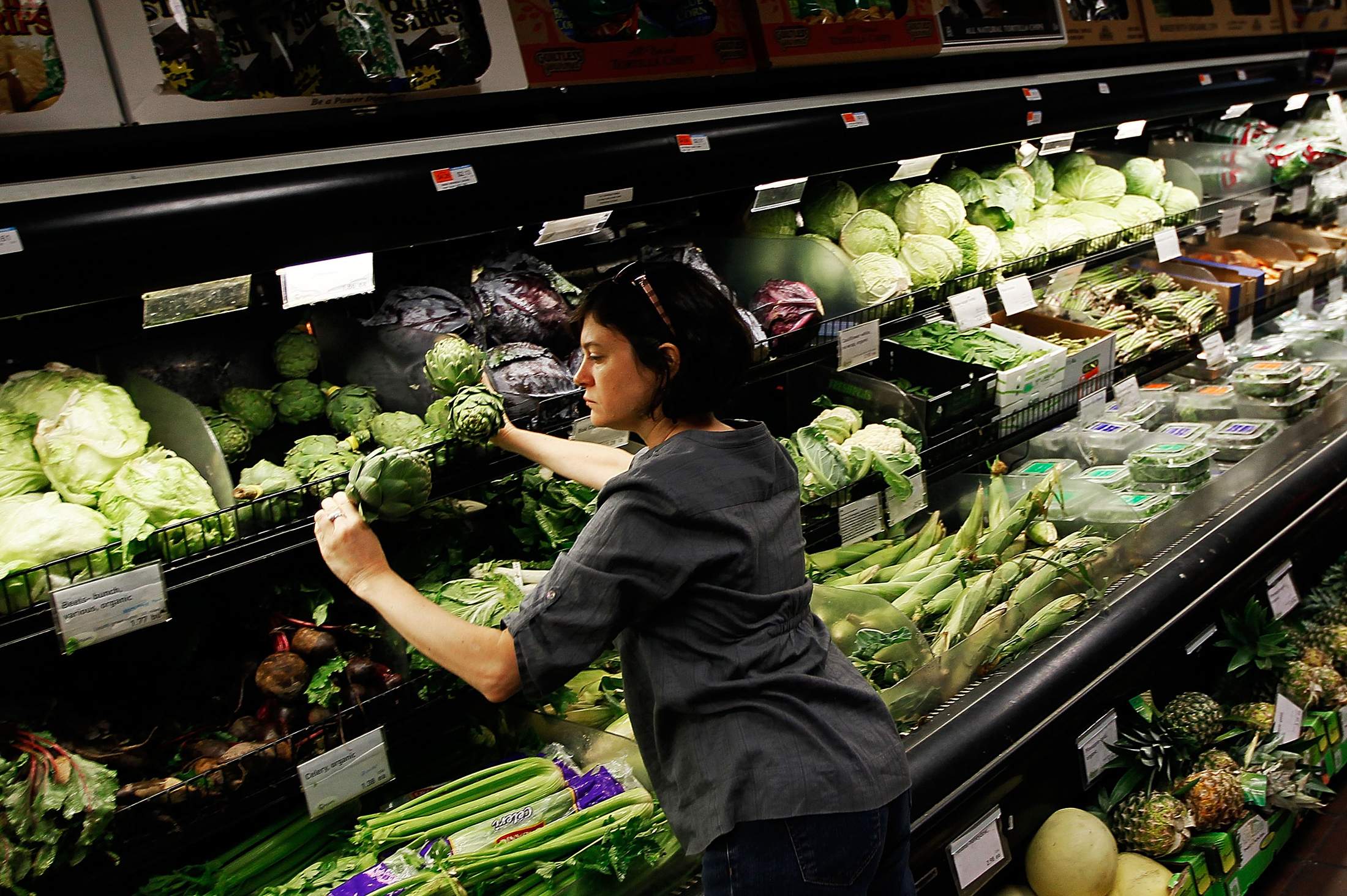 When New York's Park Slope Food Co-op opened 50 years ago by about 10 founding members, it was at a time when such groups were cropping up across the US. In 1973, social movements were in full swing and young, idealistic shoppers wanted anti-corporate alternatives. "Out of that came co-ops," says Ann Herpel, general co-ordinator, who has seen community-driven shops throughout the country celebrate the same milestone. Unlike many of those other retailers, though, the Park Slope Food Co-op is still managed by one of the founding members, Joe Holtz.
The cream brick building with a neon sign outside has remained a beacon even in rapidly changing Brooklyn. With almost 15,000 members today (compared to 5,000 in 2000), it has expanded into more buildings but still follows many of the same founding values. There's a focus on organic, minimally processed foods, as well as a drive to support local businesses – takeaway sandwiches, for example, are from the nearby Court Street Grocers and tomatoes from Upstate New York. Every six weeks, members pack groceries, work on the checkouts and perform other tasks. Not only does this give them a sense of ownership but it harnesses community. At the counter, they chat as though they are among friends. "When you work next to someone in the stock room for two or three hours, you get talking," says Herpel, who has seen friendships and even romances bloom during his time at Park Slope. "People find it meaningful."