Fashion: Retail / Rome
Close encounters
Luxury fashion brand Mytheresa uses global get-togethers to charm its army of VIP customers.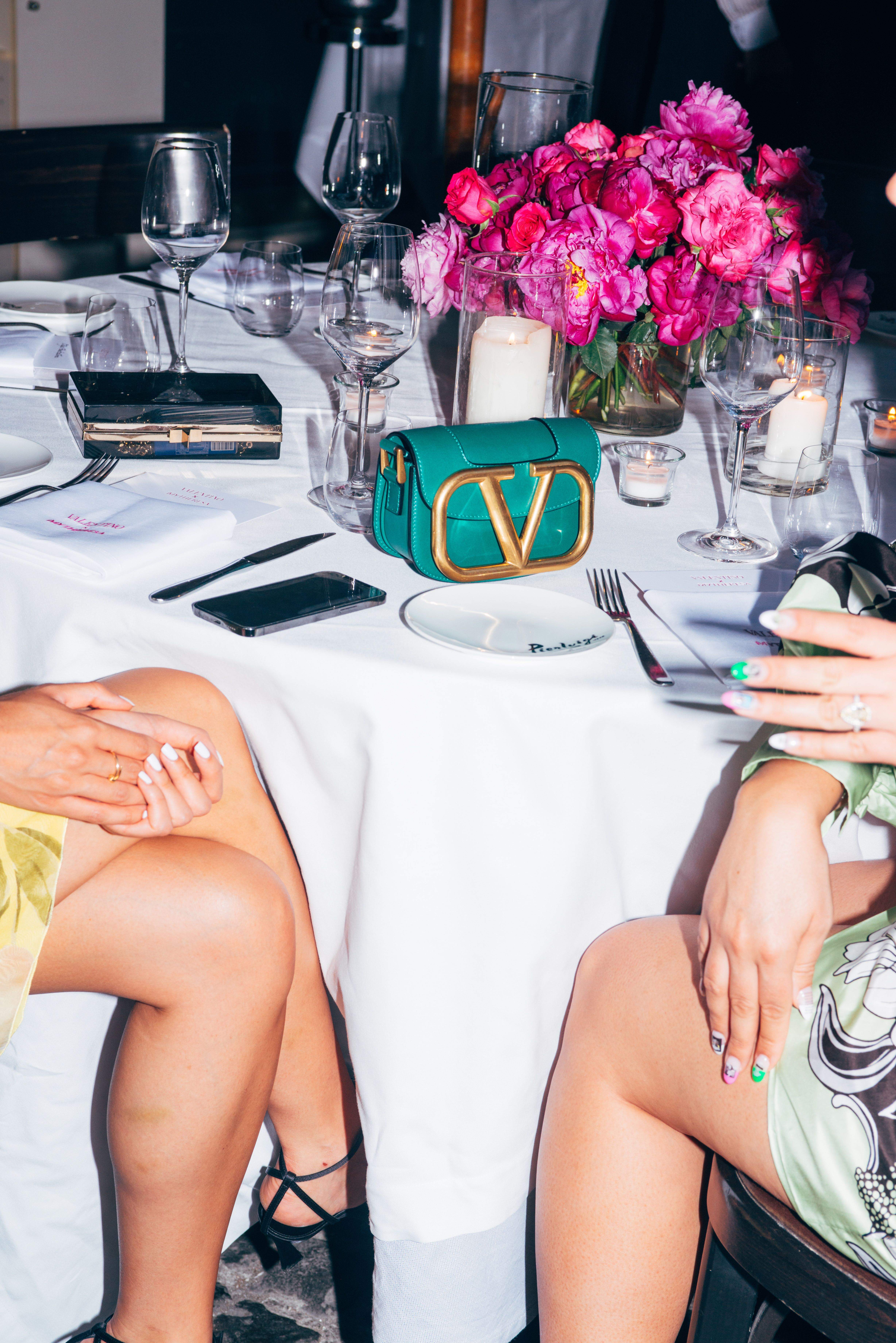 Historically, tailors and shopkeepers have made some of the best confidantes. But the advent of online retail dealt a significant blow to those relationships. Founded in 1987, German retailer Mytheresa, which started with a single shop in Munich and now also operates a global online platform, is intent on changing this.
By hosting in-person events around the globe and connecting top customers with their favourite designers, brand ambassadors and personal shoppers, it is hoping to restore these bonds, re-establishing age-old connections between makers and wearers. "Events were part of this company from the very beginning," says Mytheresa's ceo, Michael Kliger, a seasoned retail executive who often finds himself on the road, attending events as far as Los Angeles, Antwerp, Portofino and Rome, meeting his customers and gathering insights. 
These offline get-togethers have been a crucial part of Kliger's customer strategy since he joined the business eight years ago from Ebay, helping Mytheresa to build a loyal network of high-net-worth shoppers – and ultimately keep a far healthier bottom line than most of its competitors. Beating recent economic and social challenges, which have turned most online players into loss-makers, the company has been on a steady growth trajectory. In the second quarter of 2023, it reached almost €216m in sales and had a 26 per cent uptick in its vip customer base in the same period. "We have built a very resilient business model," says Kliger. "Being active across many luxury categories and delivering such high quality of service places us as one of the few winners in the consolidating luxury ecommerce space."
Because Mytheresa, which defines itself as an e-commerce retailer first, has been operating two bricks-and-mortar shops (its original womenswear boutique on Munich's elegant Maffeistrasse and a newly extended menswear space nearby), the company has a deep-rooted understanding of the value of client relationships. Events are where they make this happen, for all those who can't stop by Munich regularly. "We recently hosted something with Dries Van Noten in Antwerp, where clients had access to his design studio," says Kliger, recalling another event that started with a presentation at the Belgian designer's central Antwerp studio and ended with a dinner at architect Axel Vervoodt's castle, outside the city. "It all felt very design and architecture-orientated – very Dries."
For Kliger, it's important that Mytheresa's in-person gatherings reflect the identity of the designer they're collaborating with. "The event we hosted in Portofino with Dolce & Gabbana [earlier this year] was very different, for example," says the ceo, who in the past year has also hosted elegant get-togethers in Los Angeles with Loewe and Loro Piana, and riotous parties in the Swiss Alps to toast Emilio Pucci's ski launches.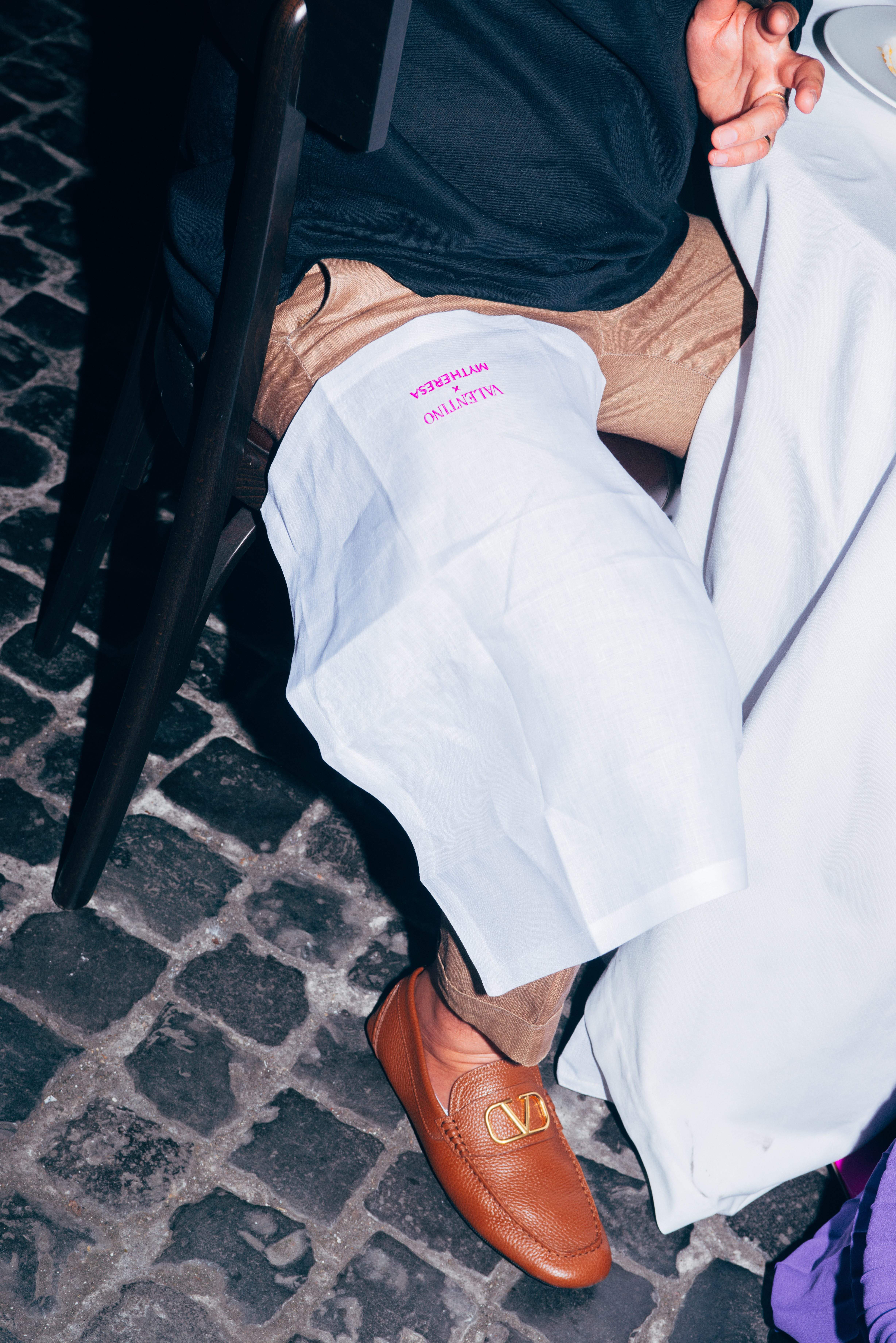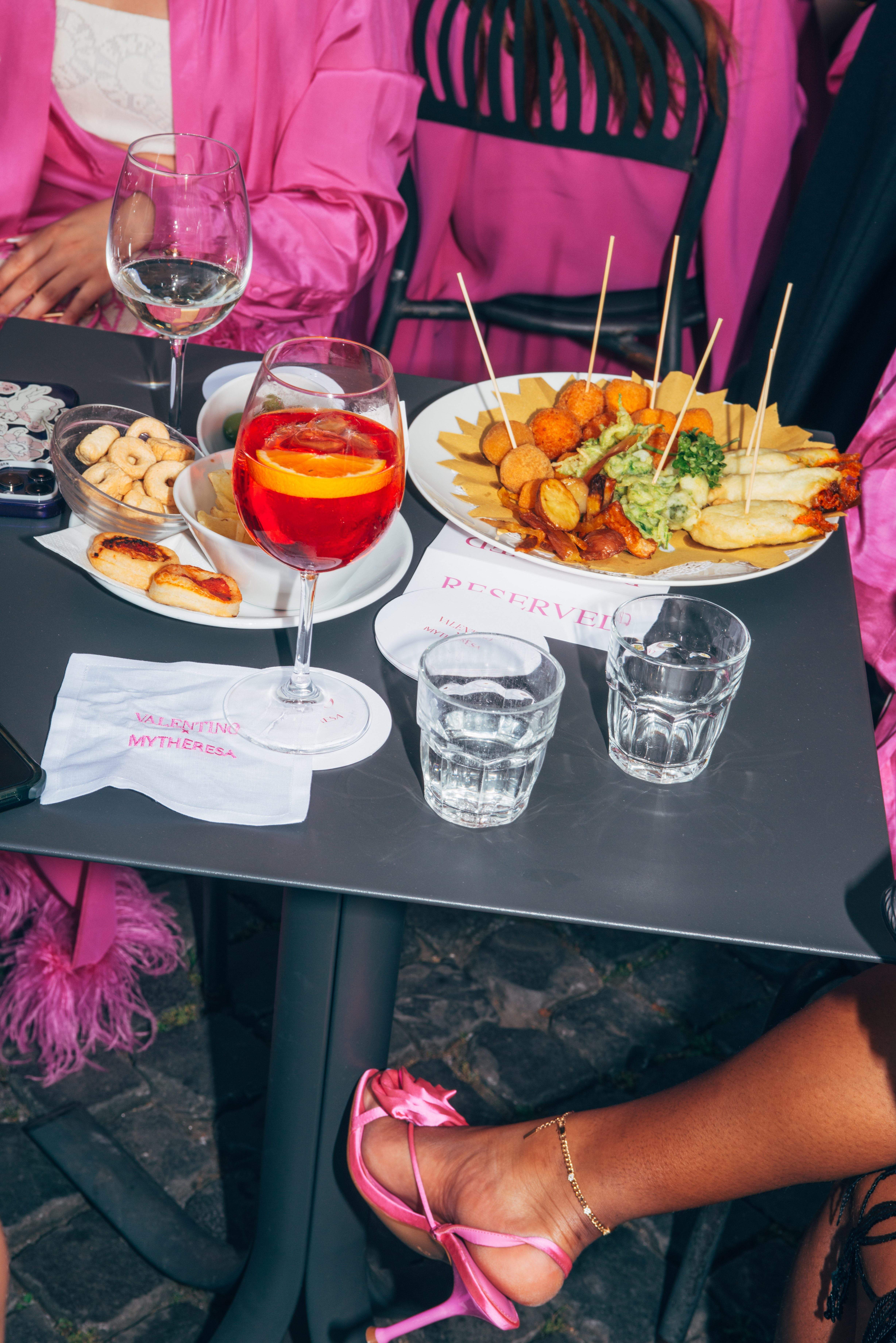 When monocle meets Kliger in Rome, we catch him drinking an espresso in the courtyard of the Hotel de Russie near Piazza del Popolo. He's in town for another Mytheresa event, this time with Valentino. "I mean, Valentino and Rome," he says with a grin. "It makes sense, right?" Billed as a cultural and gastronomic tour of the city, the event has a busy itinerary: a gallery tour at Spazio Musja, drinks at Camponeschi, an intimate dinner at Pierluigi, a private tour of the Valentino archives and, finally, lunch at Dal Bolognese.
But Kliger and his team wouldn't have it any other way. "We have people from the US, Germany, Portugal and Malaysia flying in because they want to experience something that money can't buy," says chief customer experience officer Isabel May. "After all, money can't buy access inside the brand, it can't buy those locations nor the magic of the luxury fashion business." Many people also see Mytheresa's events as a networking opportunity. "Clients are busy people and they want to use this time to make new connections," says May. "We've had attendees go into business together after meeting at one of our events." 
Her assertion is hardly surprising; it's clear that there is room for serendipity here. At Camponeschi, a swanky bar overlooking the Piazza Farnese, attendees are drinking Aperol spritzes and talking about the people they know, their summer calendars and plans for the rest of the year. The conversation is equal parts casual and contrived, with plenty of laughter and eye contact. Occasionally, someone will look away to survey the room, or to swat a mosquito lingering around their ankles. Two tables away, a group of Valentino ambassadors – all draped in creative director Pierpaolo Piccioli's trademark shade of PP pink – are towering over the rest of the crowd and making a case for the brand's new-season accessories. "The shoes are more comfortable than they look," says American actress Kathryn Newton.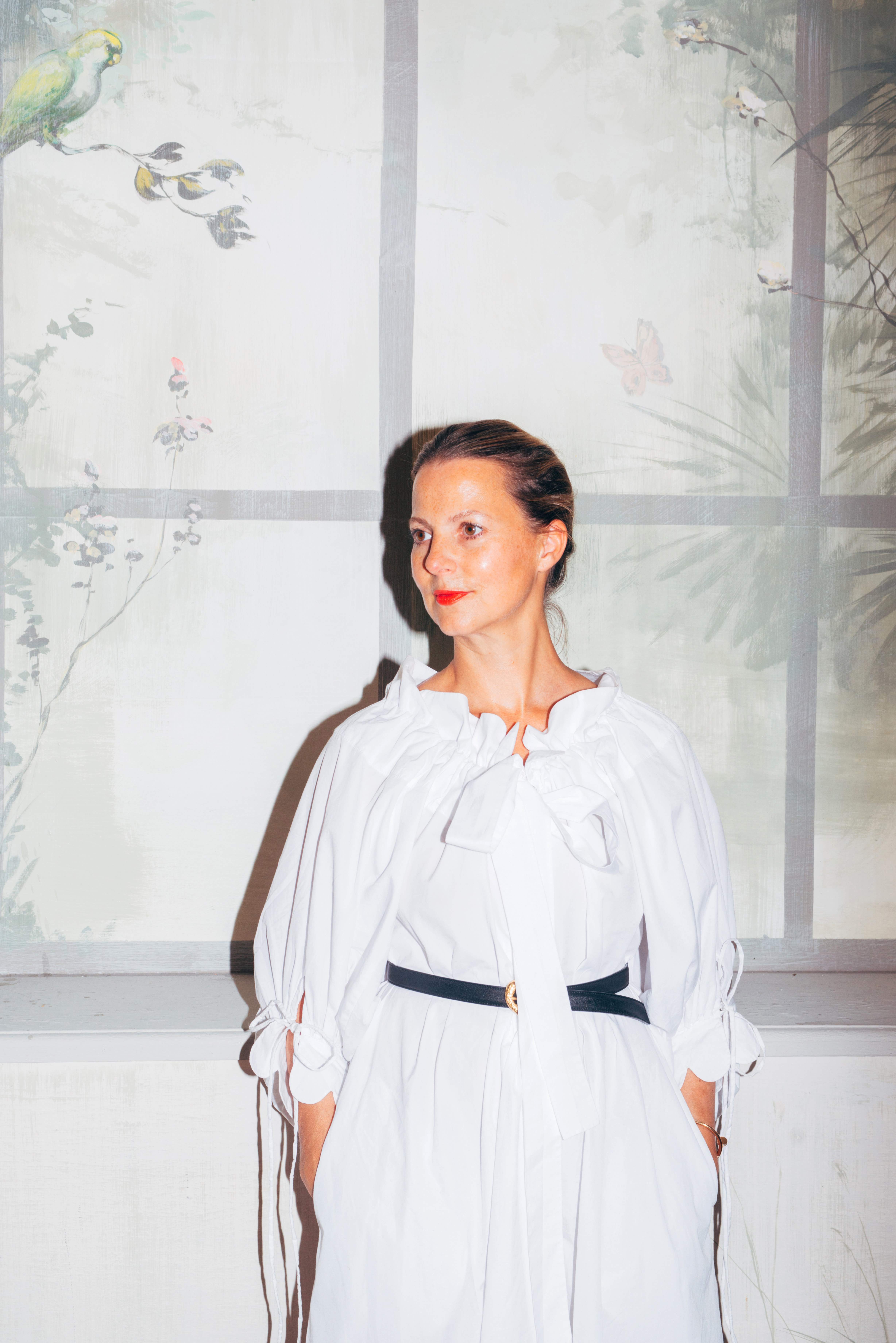 According to Kliger, part of the draw for top customers is that these events tend to pull the curtains back on the inner workings of the fashion world. Be it by touring a brand's top-secret archives (taking photos or even publishing content about the Valentino tour is strictly prohibited), crossing paths with Hollywood stars or overhearing industry conversations. Ultimately, people like being drawn into the spectacle. "We bring customers, they bring their friends and they like connecting with the rest of the attendees," says Kliger. "But they also want to be a part of the fashion world: they like seeing editors, they like seeing brand members. The fashion industry is important to them. It's why we also supply our top customers with fashion-show tickets."
Thinking beyond straight selling and facilitating moments of inspiration offline might just be the best way forward for online retailers, who want to stay competitive and keep their customers coming back, now that the novelty of speedy deliveries has worn off. "[Our customers] can go to Capri on vacation, they can go for a meal at Langosteria – that's no problem for them. But going to Langosteria to celebrate [someone like Etro designer] Marco de Vincenzo and sitting at the table with the press and other creatives is different. That's what makes a special evening."