The Agenda: Defence / Global
Defence
The US Navy's new therapy dog, the benefits of claiming neutrality and the Indian diplomat with Hollywood appeal.
Paw and starboard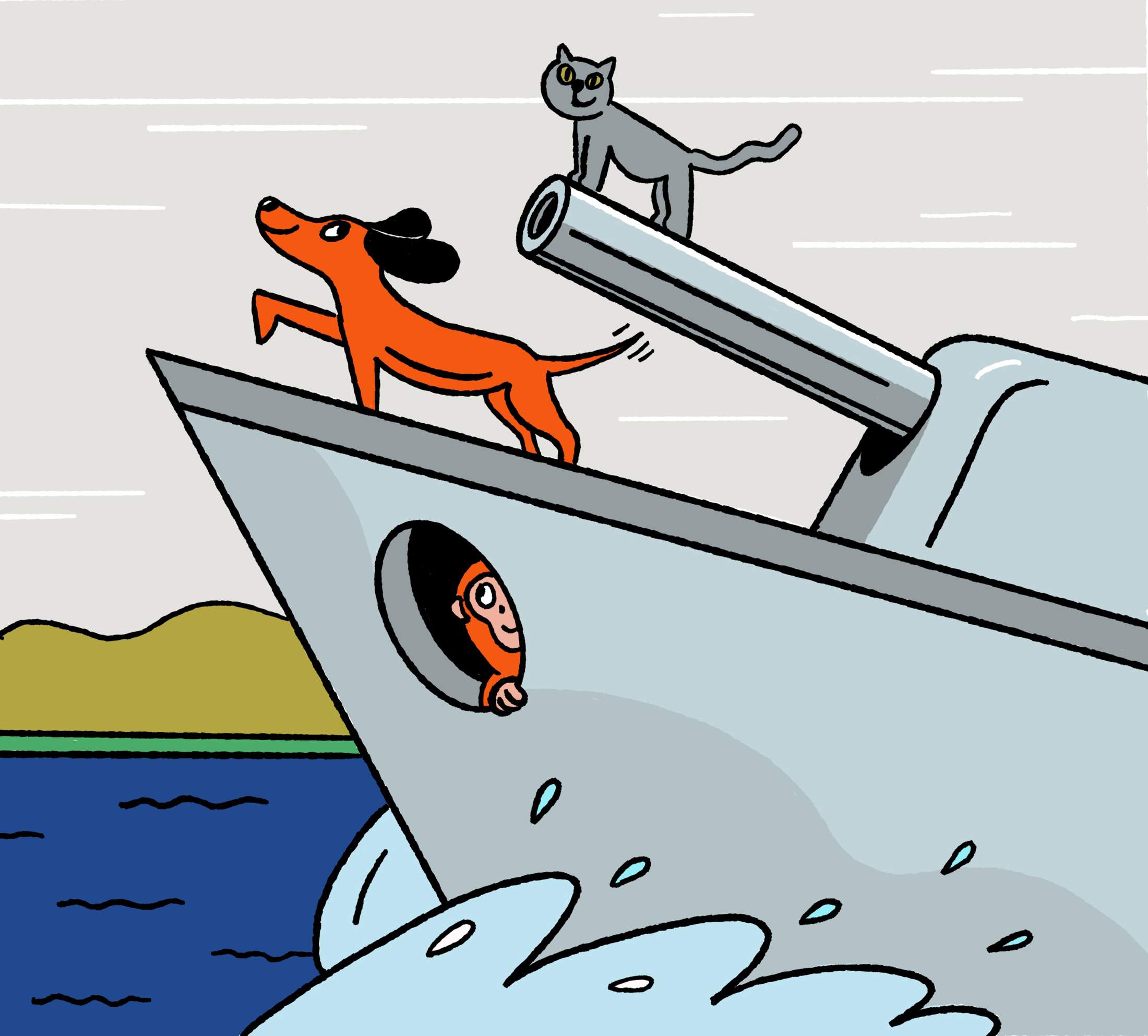 The US Navy's newest aircraft carrier, USS Gerald R Ford, is on its first operational deployment, piloting more than 20 revolutionary new technologies and one old one: man's best friend. Sage, a three-year-old labrador, is a therapy dog, first-in-class of what the US Navy is calling, in typical militarese, "The Expanded Operational Stress Control Canine Pilot Program".
Sage is not really an innovation as much as a reboot. Until they were banned for hygiene reasons decades ago, animals proliferated on warships. Initially they were a source of food, while live-aboard cats and mongooses were used to catch rodents. On 4 April 1772 the obituary of a goat appeared in the London publication The Craftsman. She had "been twice around the world, first in the Dolphin, Captain Wallis, then in the Endeavour, Captain Cook," making her possibly the first animal of any kind to circumnavigate the globe twice. For her service, the goat was allowed to retire honourably at Greenwich. 
Tirpitz the pig was a ship's mascot that switched sides. Originally serving aboard the German cruiser SMS Dresden, she was onboard that ship during the destruction of a British squadron at the Battle of Coronel in 1914. Dresden (and Tirpitz) then survived the later German defeat at the Battle of the Falkland Islands, only for the ship to be tracked down and sunk by the Royal Navy off the coast of Chile in 1915. Tirpitz swam from the wreckage and was rescued by the crew of the HMS Glasgow, where she became a popular ship's pet. Her mounted and stuffed head was donated by the 6th Duke of Portland to the Imperial War Museum in London, where it remains on display today. 
Historically, mascots were picked up by sailors on shore leave or were sometimes the gifts of foreign governments. There were so many animals on ships that the Royal Navy constructed a shoreside zoo in Portsmouth to house, for example, a polar bear that had been rescued from an ice floe off the coast of Greenland. The abolition of ships' mascots in the 1970s because of new health regulations in the UK around rabies came directly on the heels of the abolition of the daily rum ration – a double whammy to sailors who were bored and lonely at sea. 
Things are more orderly these days. Sage relieves herself on a waste-collection mat made from artificial grass and has her own goggles, ear protection, float coat and paw protectors for the sometimes harsh environment of a warship. While serving aboard the Ford, she has joined the flock of Commander Genevieve Clark, the carrier strike group's chaplain. As primary handler, Cdr Clark underwent 120 hours of training. Two ships' doctors are trained in canine first aid and cpr. Sage, in turn, is taught to put her head on the lap of a sailor experiencing increased stress levels, to seek help if someone is in medical distress and be stroked if a person is having trouble breathing due to anxiety. Results of the pilot programme will be analysed at the conclusion of the Ford's deployment but it seems as though even those on the frontline can benefit from a little helping of animal magic.
---
in the basket
On the radar
In the basket: Two Saab 340 aewc aircraft
Who's buying: Poland
Who's selling: Sweden
Price: €51m
Delivery date: By 2024
The acronym aewc stands for Airborne Early Warning and Control. The contraption mounted atop the Saab 340 twin-prop plane, which affords it such a designation, is the Erieye radar system. So far these two planes have had one careful owner, the United Arab Emirates, which bought them in 2009 and returned them 11 years later as a part-exchange for Saab's more advanced GlobalEye aewc platform, based on the Bombardier Global 6000. 
Poland has embarked on a colossal surge in defence spending: it wants to invest 5 per cent of gdp in its defence, more than twice the minimum Nato threshold. The Saabs will begin to give Poland its own aewc capacity, currently covered through Boeing e-3 aewc planes furnished by Nato allies.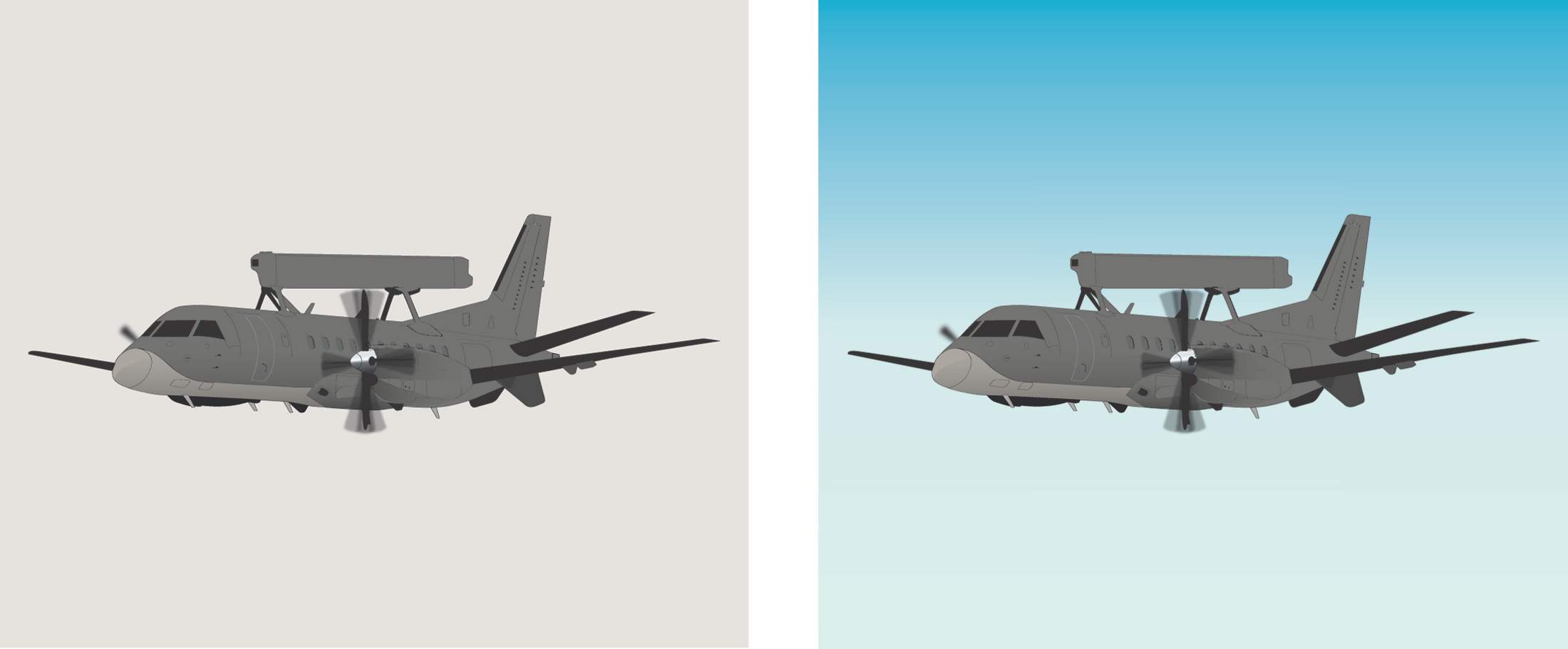 ---
Rebecca Fatima Sta Maria
Executive director, APEC 
The Asia-Pacific Economic Cooperation (apec) is a trade forum for 21 Pacific Rim economies including China, the US and Russia. Ahead of the apec Leaders' Summit in November, monocle sits down with the group's chief executive, Rebecca Fatima Sta Maria. 
The US has denied visas to Russian officials and won't allow sanctioned Hong Kong chief executive John Lee to attend. How do you prevent geopolitics from derailing APEC's agenda?
We know that geopolitics is at play but we always try to look at it from the business side. You can take your diplomatic skirmishes to another forum. But in our forum, can we please focus on what's good for business? When companies join our meetings, the tone is very different. Businesses will tell you to your face whether something is working or not. 
Has APEC failed when it can't reach an agreement on a declaration?
In today's realities, we should not be wedded to a joint statement as an outcome of a meeting. Instead of focusing on the negative side, say, "Here's where we agreed." It's not about having a statement but rather having us explain the deliverables. What have we done? That's more important than a joint statement.
What is your strategy when negotiating?
My famous last word is, "How can we find middle ground?" Is it OK if you just get 40 per cent? It's not quite haggling but still trying to find some way where the other party benefits as well. It is not about win and lose. The moment when you say it's a zero-sum game is when it gets tricky.
---
The Foreign Desk
Andrew Muller on...
Countries claiming to be neutral
When a country calls itself neutral, it projects a lofty reluctance to be dragged into the squabbles and brawls of less heroically civilised nations. The difficulty is that neutrality rather relies on proximity to countries that are not neutral and which are therefore willing to do the stuff – spending on defence, deploying of forces, asserting values – that neutral countries regard as beneath them.
In the European context, Russia's lunatic assault on Ukraine has illuminated the idleness of this stance. A couple of countries took the hint. Sweden abandoned centuries of neutrality and sought to join Nato. So did Finland – which, while never actually neutral, had long cultivated a less confrontational relationship with the belligerent behemoth next door. But a few countries are holding out. Discounting the Mediterranean islands of Malta and Cyprus, and a few microstates that do not significantly tilt the strategic balance, they are Switzerland, Austria and Ireland.
Switzerland can probably not be talked out of this any more than it could be talked out of indigestible triangular chocolate. But Austria and Ireland should get off the fence. Austria pitches itself as a handily impartial arbiter: foreign minister Alexander Schallenberg floated this line on Monocle Radio in February when I interviewed him at the Munich Security Conference. "We are the seat of opec, the osce and many other international organisations," he said. "And this is where a degree of neutrality is worthwhile and helpful." It's also cheap – Austria spends just 0.8 per cent of gdp on defence – and arguably in more ways than one. Ireland is Europe's principal Atlantic bulwark but maintains a tiny army, no air force to speak of and a navy consisting of half a dozen patrol vessels, four named after famous Irish writers (and yes, the LÉ James Joyce doubtless specialises in interminable, incomprehensible missions that everyone abandons halfway through, etc). Its policy of neutrality is connected to a reluctance to be militarily allied to the UK but it has done Ireland little credit (infamously, Dublin issued formal condolences to Germany upon the generally unlamented death of its chancellor in 1945).
Ireland's taoiseach, Leo Varadkar, has (correctly) declared that his country should take defence more seriously and, perhaps wistfully, sought to assert that it is not really all that neutral – understanding itself, in all meaningful respects, to be a constituent of the Western democratic world. Schallenberg told us much the same in February. But this, like most things, is a stretch easier to say than do.
Mueller is the host of Monocle Radio's 'The Foreign Desk'
---
Soft-power icon 
Prize Asset
It is not always easy for diplomats to get themselves in front of local officeholders. But does it help if you've written a book that inspired an enormous Hollywood hit? "Absolutely," says Vikas Swarup, whose debut novel, Q&A,was adapted for the screen as Slumdog Millionaire, which won eight Academy Awards. "As one fellow diplomat put it, 'Vikas, we have interlocutors; you have fans.' It opened many doors." Swarup enjoyed a distinguished 35-year career in India's foreign service, including postings to Ethiopia, South Africa, Japan and the US, and a stint as high commissioner to Canada. He also served as spokesperson for India's Ministry of External Affairs and chef de cabinet to the foreign minister.
But that was not how he made his greatest impression on the world on his country's behalf. In 2003, Swarup was winding up a posting to the UK. His family had returned to India as planned but Swarup was asked to stay to oversee a visit by then-prime minister Atal Bihari Vajpayee. Alone in London, he began writing. "Monday to Friday, I would be at the High Commission in Aldwych, doing my usual diplomatic stuff," he says. "Then I would come home and do research. I wrote the novel over those 10 weekends."
Q&A was the foundation of a soft-power triumph beyond the wildest dreams of any ambassador. But Swarup agrees that as a representative of one's nation, and as an author, one is essentially seeking to tell a gripping story. "We diplomats are trained to use words very carefully," he says. "We know their value."