Inventory: Food & Drink / Global
In good taste
We sample the three bars vying for your attention at a Parisian opening that's become the talk of the town before hopping up to Helsinki for succulent seafood and down to Sydney for a delectable dining experience that comes with a view of 'that' bridge. Plus: an Italian take on the humble doughnut.
Franck Audoux imagined the location of his bar, Cravan, to offer a proper cultural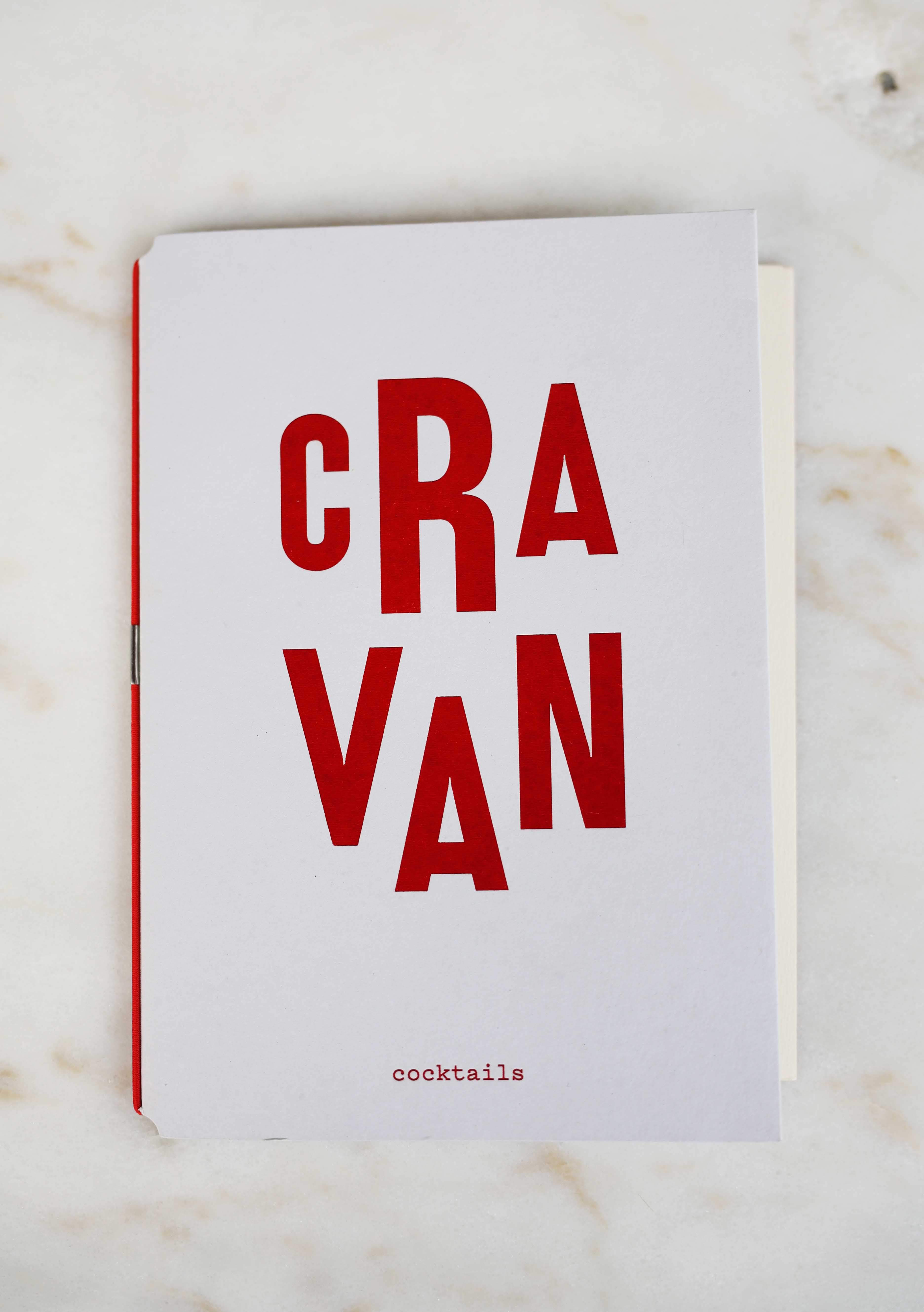 treat and found just the spot in one of the last remaining historical buildings on Paris's Boulevard Saint-Germain. Since opening in June, the Moët Hennessy-backed cocktail bar has become the talk of the Parisian hospitality scene. Belgian designer Ramy Fischler was brought in to reimagine the interiors of the 17th-century building. He proceeded to create a Dadaist collage referencing Arthur Cravan, the surrealist poet after whom the venue is named.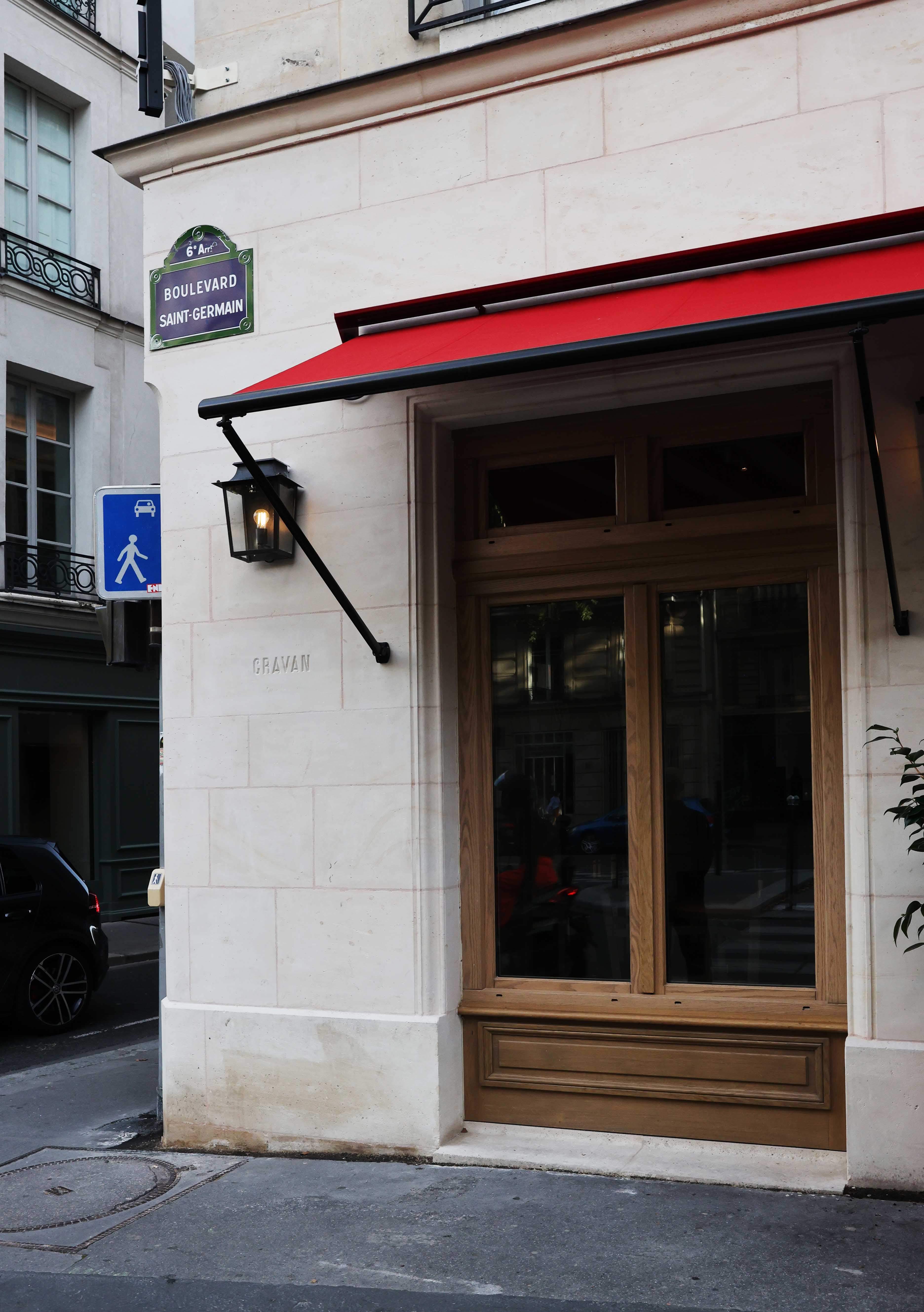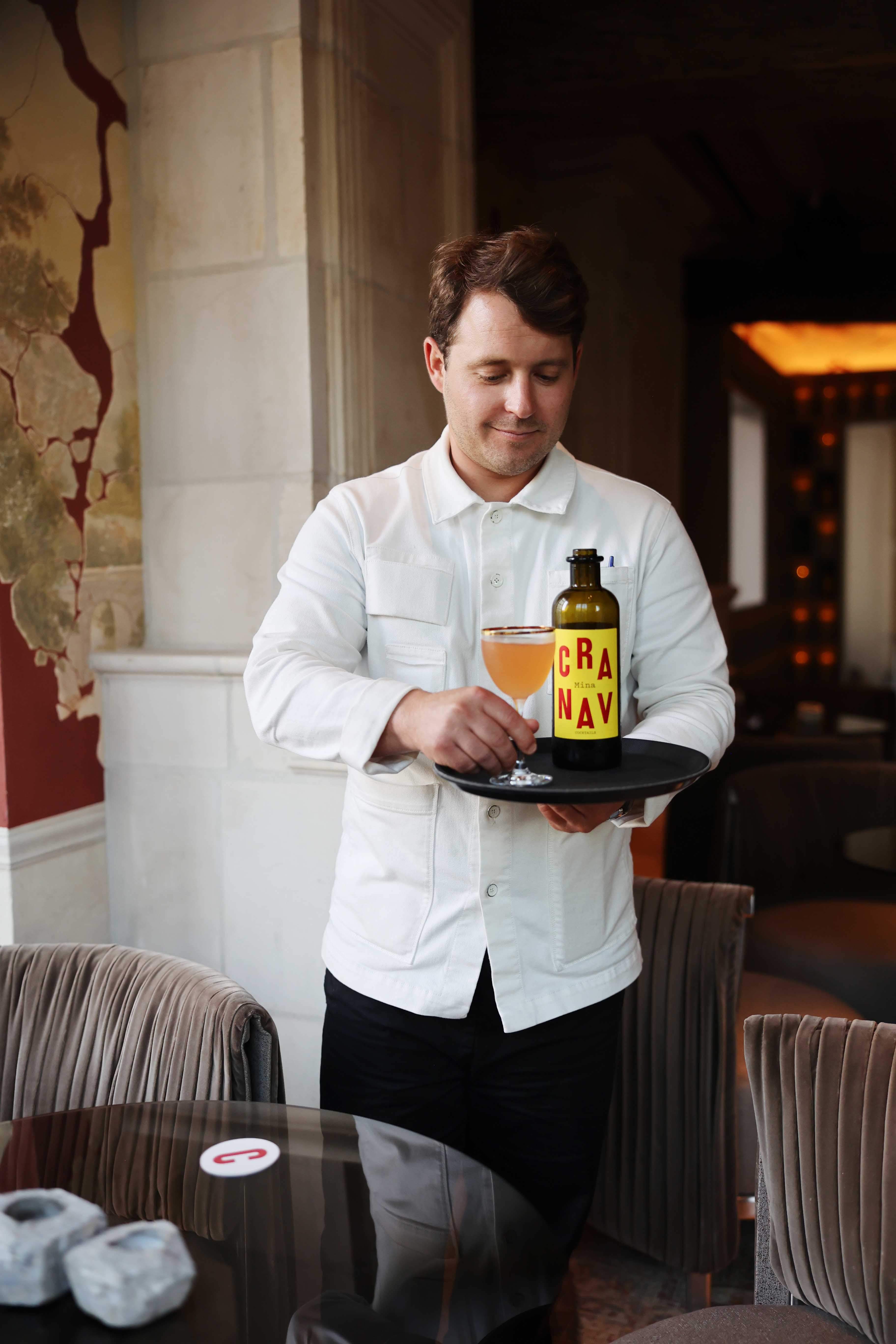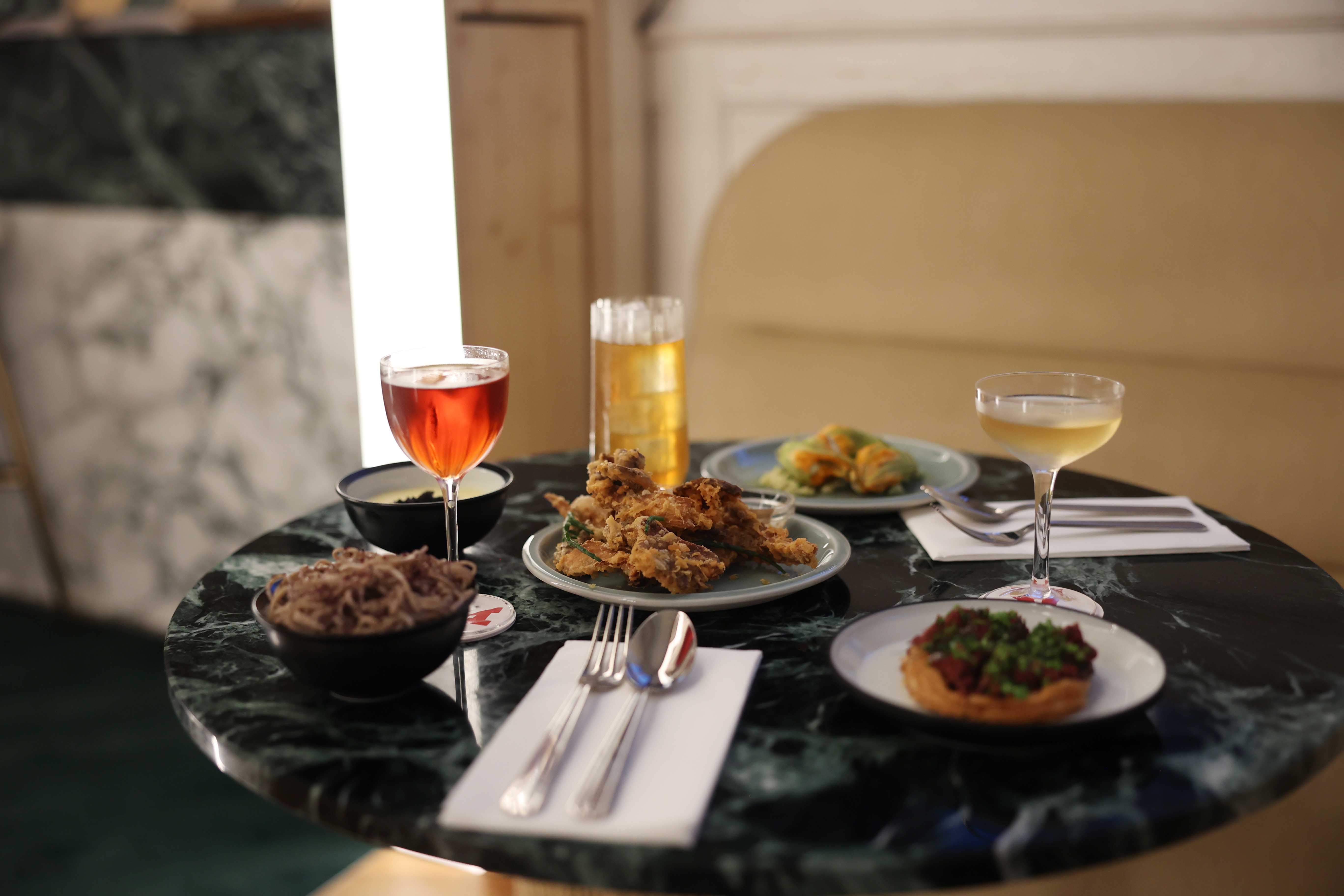 Comprising three bars, a bookshop and a rooftop kiosk for small groups, Cravan is a well-conceived addition to the literary history of the Saint-Germain-des-Prés area in which it sits. The ground-floor bar pays homage to the original Cravan, a red-fronted favourite in the 16th arrondissement, and its belle epoque style, while the first storey offers mid-century-inspired décor: think a marble bar, metal finishes and mirrors. Heading upstairs, you'll see a Rizzoli bookshop where you can peruse Audoux's book, French Moderne Cocktail, for some inspiration before you head to the third-floor bar. This cosy affair has several small salons, each with their own fireplace and is easily the most intimate of the building's many spaces. Needless to say, the drinks are top-drawer throughout and the menus, though ambitious, are pleasingly close to the classics while reflecting the differing moods of each room. Make ours a royal basilic, a champagne-based number made with Ruinart brut with a hint of botanicals and basil. After all, we're celebrating.
cravanparis.com
---
From the Swillhouse group – responsible for surefire favourites including the Shady Pines Saloon and The Baxter Inn – comes Le Foote, a new European-inspired restaurant and bar in a former sailors' tavern in Sydney's Rocks neighbourhood. The walls of Le Foote's 50-seat dining room are lined with art, including a mural by Italian ceramicist Mastro Cencio, while the wine bar is decorated with work by artist Allie Webb and the alfresco tables offer a view of the water and the Sydney Harbour Bridge. The menu offers Aegean wines, cocktails and snacks. Larger plates look to the grill for steaks and seafood: the octopus comes with potatoes, macadamia nuts and Aleppo peppers, while the swordfish "rib eye" is cooked on the bone. Save space for the lemon-leaf ice cream. 
swillhouse.com
---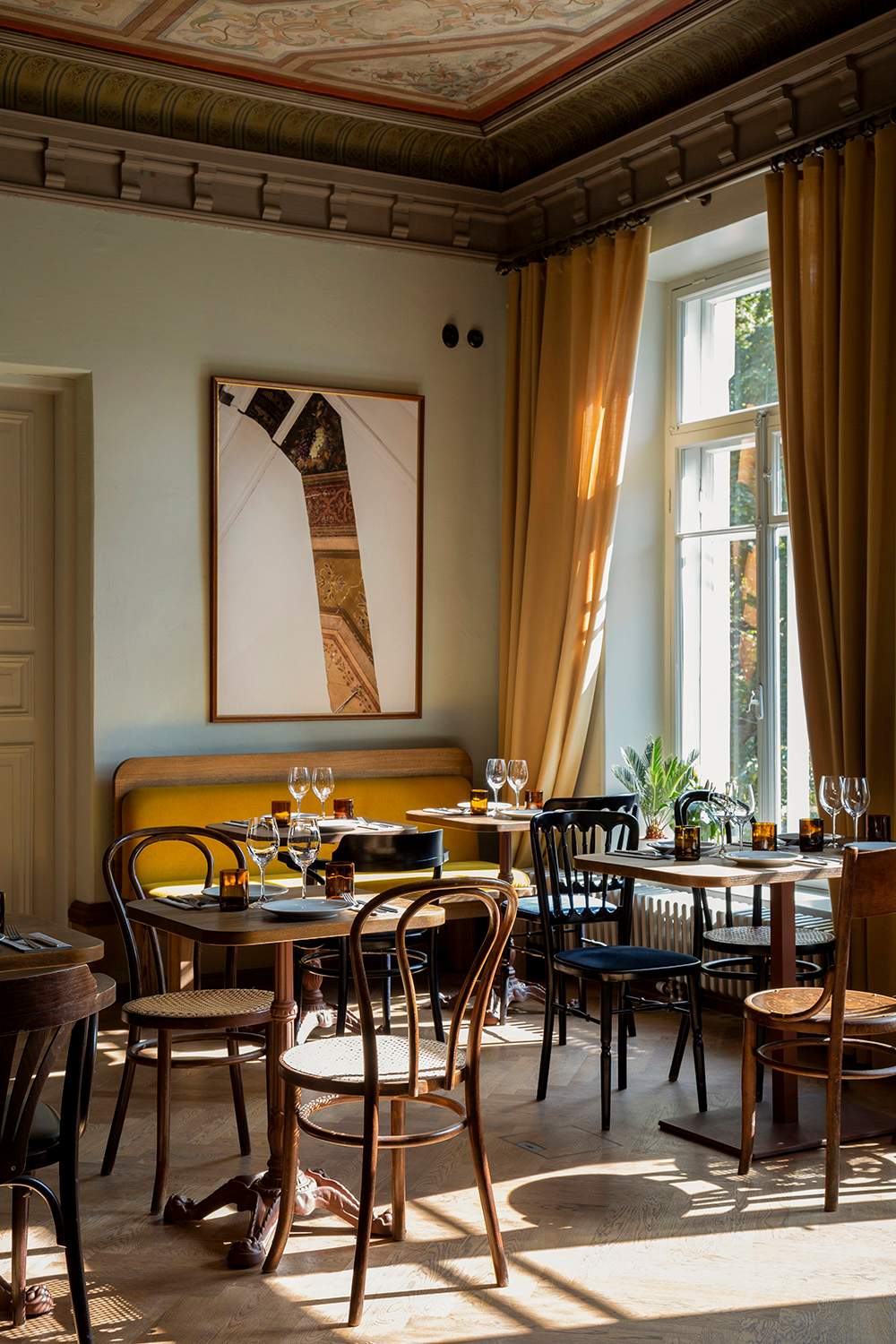 Located in a meticulously restored 19th-century wooden villa in the leafy Kaivopuisto park, Elm is the latest venture by restaurateurs Albert Franch Sunyer, Luka Balac and Carlos Henriques. The venue draws on the trio's vast experience in Spain, Serbia and Portugal and adds a warm and welcome Mediterranean twist to Helsinki's already eclectic restaurant scene. Dishes such as grilled octopus with molho verde, escalivada (Catalan roasted vegetables) and milho frito (fried cornmeal) are available to order. 
"We are a multicultural and friendly neighbourhood bistro that exudes a laid-back vibe," Balac tells Monocle as we sample wines from North Macedonia on the restaurant's sunny veranda. It's no surprise that Elm has become an instant classic. 
restaurantelm.fi
---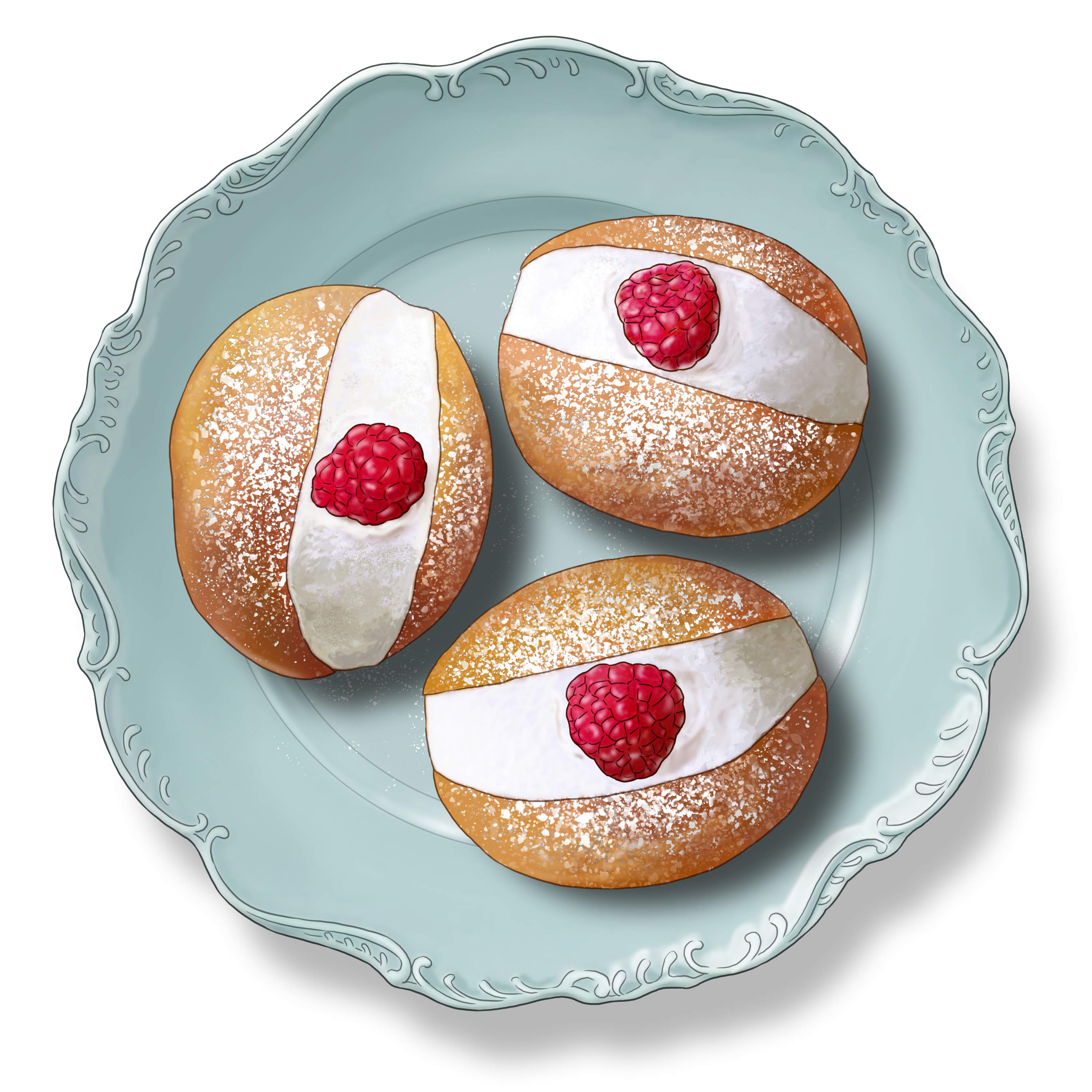 This Roman take on the humble doughnut is a cream-filled delight studded with ruby-coloured fruit for tartness. "The best ones can be found at Pasticceria Regoli in Rome," says Swiss chef Ralph Schelling, who explains that most berries work within the cream. "This is a simplified version; I often add orange-flower water, too. I particularly love maritozzi with fresh wild strawberries." — 
Makes 10
Ingredients
For the pre-dough
130ml whole milk, lukewarm (plus extra for coating)
1.5 tsps dry yeast
150g flour
1 tbsp sugar
For the dough
150g butter, softened
125g caster sugar
1 tsp salt
4 eggs, medium
400g flour
For the filling
500ml cream
1 heaped tbsp powdered sugar
50g wild Italian strawberries (other berries work too)
Method
1. Mix milk, yeast, flour and sugar for the pre-dough in a mixing bowl, then leave it to rise (covered with a tea towel) for about 15 minutes.
2. Add remaining ingredients for the dough and knead with the dough hook of a hand mixer for about 5-7 minutes, until it's airy and bubbles form. Cover and leave to rise for a further 10 minutes.
3. Turn out dough onto a floured work surface and divide into 10 equal pieces. Roll each piece into a ball, then shape it into a loaf of about 10cm long, slightly tapered at the ends. Line a tray with baking paper and equally space the pieces.
4. Cover and let rise for about 60 minutes, then preheat the oven to 180C.
5. Brush the maritozzi with milk and bake for 12 to 15 minutes until golden brown.
6. Leave to cool on a rack.
7. For the filling, whip cream with the sugar until stiff.
8. Cut the maritozzi in half lengthwise (not quite all the way through) and fill with whipped cream. Or you can cut them like a roll and fill them that way, adding wild strawberries or berries before serving. Enjoy.
ralphschelling.com