Fashion: Interviews / Global
In the hot seat
Three very different fashion and lifestyle firms are finding that the physical world still matters, whether it's the materials used for bedding, a shop that fosters community or the potential of lab-grown diamonds. We speak to their decision-makers about what's on the horizon.
Frédéric Arnault
CEO, Tag Heuer
Switzerland
Frédéric Arnault, Tag Heuer's 28-year-old ceo, took the top post at the lvmh-owned watchmaker in 2020 with big ambitions to turn the company into a €1bn business. He has already made a number of left-field moves that have commanded the attention of both the industry and watch collectors, from investing in new materials such as lab-grown diamonds to debuting higher-priced models and releasing five-minute action films rather than traditional ad campaigns. Another key pillar of his strategy has been to reignite the brand's ties with the world of racing so that Tag Heuer becomes synonymous with racing watches in the same way that, say, Omega has come to define diving watches. So far it has been working: according to estimates by Morgan Stanley, the company's sales reached chf729m (€762m) last year, up from chf682m (€711m) in 2021. 
Arnault's flair for innovation and readiness to challenge watch-industry conventions shouldn't come as a surprise: his father, Bernard Arnault, transformed the lvmh group into a €79bn business by way of bold, unexpected investments in luxury brands. Yet Arnault, much like his father, also has a deep appreciation of the watchmaking craft and the history behind Tag Heuer's famous designs, particularly the Carrera, the sporty timepiece designed in 1963 by brand founder Jack Heuer, who looked to Le Corbusier's architecture and Charles Eames's furniture for inspiration. Here, Arnault tells monocle how he plans to balance modernity and tradition – and reach his targets. 
Why have you chosen to focus so much of your communication efforts on the Carrera this year?
There are a lot of people who don't necessarily know that this is a watch that was released back in the 1960s, so we need to talk about it and show it to the world. We never moved far from the original design concept and it has remained relevant and modern, so it's something to be proud of. Our approach has been to stay away from re-editions and instead update vintage pieces with new modern design details.
Why have you chosen to release a short film, 'The Chase for Carrera', instead of running a traditional campaign?
It's important to invest in deep, engaging storytelling, especially in today's world when people might look at one brand one day and move on to something else the next. We wanted to push the boundaries. People are used to short 30 or 60-second video campaigns but we created a five-minute film with one of the best directors [David Leitch] and some of the best actors in Hollywood [Ryan Gosling and Vanessa Bayer]. It's a big brand statement that allows you to feel the spirit of racing that this watch reflects. It's important not to take yourself too seriously and bring elements of fun in a campaign – that's very Tag Heuer. We're a luxury brand but we also want to be accessible in some ways. Tag Heuer watches tend to be the first watches people receive or buy for themselves – that's a unique position to be in. 
How important are the brand's ties to racing?
I wanted to invest heavily and reassociate the brand with the sport. When you think of a brand that is linked to racing, it needs to be Tag Heuer – which is why we are rebuilding amazing partnerships with Formula One and increasingly talking about the Carrera as a racing watch. After all, the Carrera Panamericana [which inspired Jack Heuer's design] was a rally race in the 1950s. Customers who are into racing might make up a smaller percentage of our audience but the rest also enjoy the fact that this is a timeless, sporty design. If you think about it, most of the people who wear diving watches might not go diving either but the association gives the watch more substance. It's more about the spirit of the sport.
Why did you choose to introduce new materials such as lab-grown diamonds to Tag Heuer designs?
I'm convinced about that vision and chose to invest in lab-grown diamonds because we can use them in really unique ways. They come in shapes and textures that wouldn't be possible to achieve with natural diamonds, so they give a new flavour to the design of the watches. 
How are you keeping up with the watch industry's ever-increasing quality standards?
We are continuing to improve both the quality of our movements and our assembly process. There are monthly checks on our return rates to make sure that we always stay below certain levels and these have continued to decrease every year. Recently we introduced five-year warranties for some of our watches and invested in solar-powered movements, which will allow customers to have the same watch for as many as 15 years without needing to have it serviced. This has meant continuing to make investments to increase the capacities of our four manufacturing sites. We have our own dial manufacturer, which also produces dials for other companies. It's why we have been increasingly seen as one of the top players from a manufacturing perspective. We have been ensuring that we don't make all of our investments at once. As a result, we can absorb any added costs [due to inflation].
You have laid out some big financial goals for the business. Where do you see most areas of potential?
Our key priority is to keep investing in quality and the perceived value of our signature watches. We don't want to grow too much in terms of volume. Most of the growth moving forward will be a result of added value. We have been releasing a number of higher-priced timepieces; you wouldn't normally associate them with Tag Heuer, yet we have had great success with them. We believe that this is the way forward.
tagheuer.com
---
Elizabeth von der Goltz
CEO, Browns
UK
When Elizabeth von der Goltz began her career as a fashion buyer, working for the now-closed New York institutions Barneys and Henri Bendel, she remembers sitting near Joan Burstein, the founder of London's Browns boutique and admiring her as a "real icon". "She was a true risk taker who always went out to discover the new generation of talent," says Von der Goltz. Nearly 20 years later, she is sitting in the leafy courtyard of the Browns boutique (a stone's throw from its original South Molton Street address) as the company's newly appointed ceo. 
In the years that have transpired, Von der Goltz has held leadership positions at Bergdorf Goodman, Net-a-Porter, Matches Fashion and, more recently, taken a detour to Boston to complete the Advanced Management Programme at Harvard Business School. She has also experienced the transformation of fashion retail first-hand: the days when her former employer Barneys was heaving with stylish New Yorkers at lunch hour are in the city's past and investors are no longer bidding for online retailers, many of which are now sitting on piles of unsold stock. 
Browns too has faced a slowdown since the coronavirus pandemic, as well as internal management changes. But Von der Goltz is coming into the business with optimism. "It's the perfect time to decide how we move forward," she says. Farfetch, with its highly efficient marketplace model and multi-faceted portfolio (the company also invests in fashion start-ups, owns the Milan-based New Guards Group and has partnerships with the likes of Chanel, Chopard and Harrods) is helping to refine her formula for success. "Farfetch is a business of the future with a platform that can help to power the Browns business globally," she adds. "Everything else in the retail landscape is based on dated business models."
Here, she tells monocle how she plans to reignite the joy of boutique shopping and turn Browns into London's most vibrant gathering spot. 
How have you been reshaping Browns' strategy?
Like the rest of the industry, we have gone through so much transformation since the pandemic, including supply-chain disruptions and inflation. We had to sit down and re-envision our mission, our positioning and product strategy. There's so much more we can be doing in the world of ready-to-wear, for instance. It's not about buying more; we want to keep a sharp focus on our point of view instead, introduce customers to new names and ways of wearing familiar styles. 
The shop is also very important in building our community. My aim is to create a real destination, a cultural hangout in London. Whether you want to shop for a one-of-a-kind item or come to Native [the courtyard restaurant], Browns should be top-of-mind – just like Colette used to be in Paris. That's why we're also thinking about having more artistic residences. Creating loyalty to a space is essential. I would love for Londoners to feel that attachment to Browns and for travellers to make it their regular stop when they're in town. 
Where do you see the most potential for growth?
I see opportunities across the board. Menswear is particularly interesting at the moment and evolving at a faster rate than womenswear. There's a move away from streetwear hype into something a lot more grown up, so we have an opportunity to introduce customers to best-in-class tailoring or dress shoes, styled in our modern ways. We have also been investing in advanced technical wear, as well as vintage watches and fine jewellery. The aim is to host more events with our designers next year, bring in more products and talk to our top clients. Another priority is to make sure that we are changing the shop floors on a monthly basis so that our customers can discover new items every time they come in. 
Is new talent as important now as it has been in the past, when Joan Burstein, for instance, would snap up fashion students' entire graduation collections straight off the runway? 
I actually think that we can take this heritage further into the future, by giving these young talents a global platform. Today there's so much noise out there; it's even more important to offer something that's emotional, something that you can't find anywhere else. We do also carry Gucci and all the rest of the big-name brands but it's all about balance and curation.
What role does the digital arm of the business play?
It's important to keep growing the online business because not everyone will be able to come into the boutique all the time. The focus for us is best-in-class service: our customers should be able to get what they need from us, no matter where they are in the world. Being powered by the Farfetch platform also means that we have a big global audience – no one has that many eyeballs if they're building a site on their own. It's not about technology for technology's sake but about creating an ecosystem where customers can get the best service, customised recommendations and access to our stylists, both online and in the shop. 
How did returning to education change your outlook as a leader?
I had access to professors who are on Fortune 500 boards and fellow students who have worked across industries. Hearing how they have made it through the current socioeconomic shifts and evolved the cultures of their companies helped me to think about leadership and how to share my new vision for Browns with the team. This kind of experience opens you up to finding creative solutions. You also learn that even as you're hitting your goals, you always need to keep an eye on the future.
brownsfashion.com
---
Kristoffer Juhl
Co-founder and managing director, Tekla
Denmark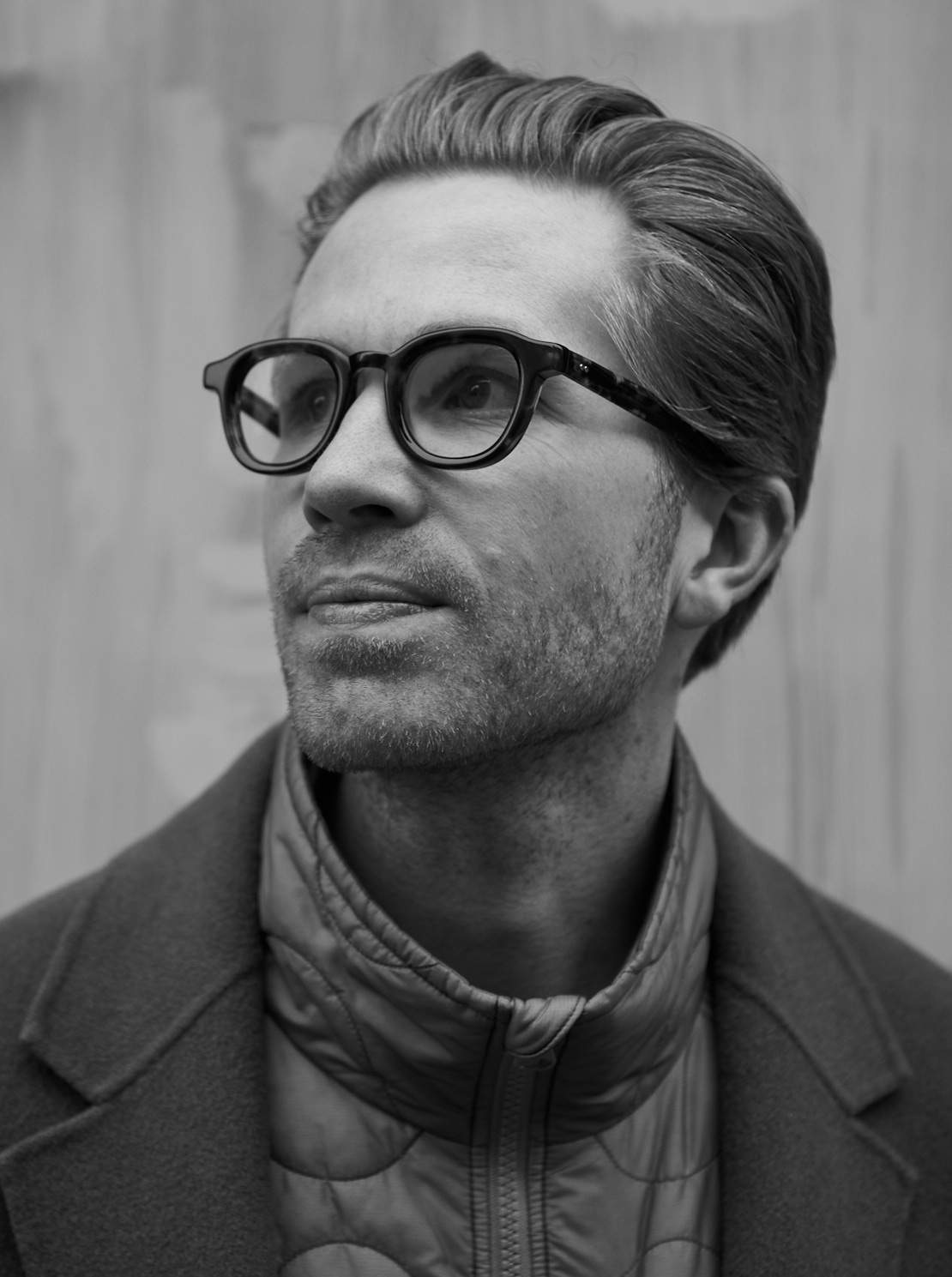 Charlie Hedin and Kristoffer Juhl founded Tekla Fabrics in 2017, with a handful of samples and the desire to breathe some fresh air into the world of bedding. Over the past six years, the company has experienced a meteoric rise, evolving into a globally recognised "personal luxury" brand, known for its pyjamas, silky soft bed linen and neutral-hued towels.
Much of its success has been a result of Hedin and Juhl's obsession with high-quality, minimalist branding – its boldface logo is loved by many – and cleverly-executed collaborations with Finnish furniture powerhouse Artek or French fashion brand Jacquemus. 
Recently, Tekla opened its first flagship in Copenhagen – a pared-back space located in a historic building that dates back to the 1930s – and plans to continue investing in retail with shops in London, Paris and New York also in the works. Here, we talk to Juhl, the firm's co-founder and managing director, about Tekla's rapid rise and highly promising future. 
Take us back to the genesis of Tekla.
I have known Charlie [Hedin] since 2014. Years ago he pitched me the idea that he wanted to make bedding. I had never really given it much thought – that it was something that my mother gave me for Christmas – but I loved his energy and enthusiasm. In 2016 he started working on an identity for Tekla, looked for manufacturers and had some samples made at home. He then asked me to help him run operations and it felt natural to join forces.
How did you find your first customers?
If you walk into most shops that sell bedding, you can only buy white or grey sets; we wanted to challenge that. We visited shops in Scandinavia and tried to win over the buyers but we were often told that our product was "a nice little capsule" that lacked consistency. So we expanded our range and, as a result, the customers that we wanted to work with saw the potential. Tekla began with strong branding and then evolved into an emerging label within home textiles, known for its modern values.
How would you define your brand's values?
Our focus is on being a responsible brand; international retailers expect you to be as sustainable as possible. These companies have environmental goals to reach and it's easier for them to ask new labels to be compliant, rather than huge ones to change. It was in our interest to be sustainable but we also thought that if we were building a brand, we might as well do it right. For us, this means making high-quality products that last for as long as possible. We also think about functionality because towels and bedding aren't just square pieces of fabric; they have to feel incredible day after day, not just the first time that you use them. This comes down to the materials and how you educate your customers to make their products last. 
Inclusivity is also extremely important to us. We develop quality products and, while they come at a price point, we don't want to push it too far. Our audience is a great reflection of this: we have 14-year-old customers who want towels and pyjamas but we also sell nightgowns to 80-year-old retirees. 
How important is the role of your manufacturers?
Most of our manufacturers are based in Portugal. We haven't changed them since we started the company and we are significant customers for all of them. They have taken the time to understand what we want and why details matter: why that extra stitch is important and why some things cannot be compromised on. We have grown together and so we challenge them to do better – it's no secret that 90 per cent of our environmental footprint lies upstream. So in our journey towards becoming even more responsible, those relationships are important. We often find ourselves in the position of educating them, which has been key in building Tekla and is even more important going forward.
You've been behind a number of sell-out collaborations. How do you choose your partners?
Fashion has always done well to bring elements of culture into designs. We realised that no one was doing that in our industry and so we saw it as an opportunity to explore our interests, particularly in art and architecture. We were very lucky to be able to work with British architect John Pawson. As someone who builds houses that only few can afford, he wanted to work on a more accessible product. Why not create a beautiful range of blankets or bedding that is a bit more affordable?
Your first flagship shop has just opened. How important is physical retail to your brand?
It was inevitable that at some point we needed to have a physical manifestation of the brand that we could control. I tell our team here that getting feedback from customers in the shop is like digging for gold. We want to ensure that we are using their insights to help us optimise the shopping experience and so that they feel valued. 
What's next for the business?
It's no secret that we are very ambitious when it comes to retail because that's how we can further establish the brand. The market is changing: there are fewer multi-brand boutiques in Europe, which is unfortunate. But it also means that there are new opportunities for us to create our own retail experiences. When thinking about the next steps for Tekla, we're looking at expanding into international capitals such as London, Paris and New York. We need to figure out how to keep our communities excited about constantly returning to the physical shop.
teklafabrics.com