Fashion: Luxury / Oslo
Northern lights
How do you convince Norwegians raised to be suspicious of 'luxury' to embrace the joys of high-end fashion? We ask the experts.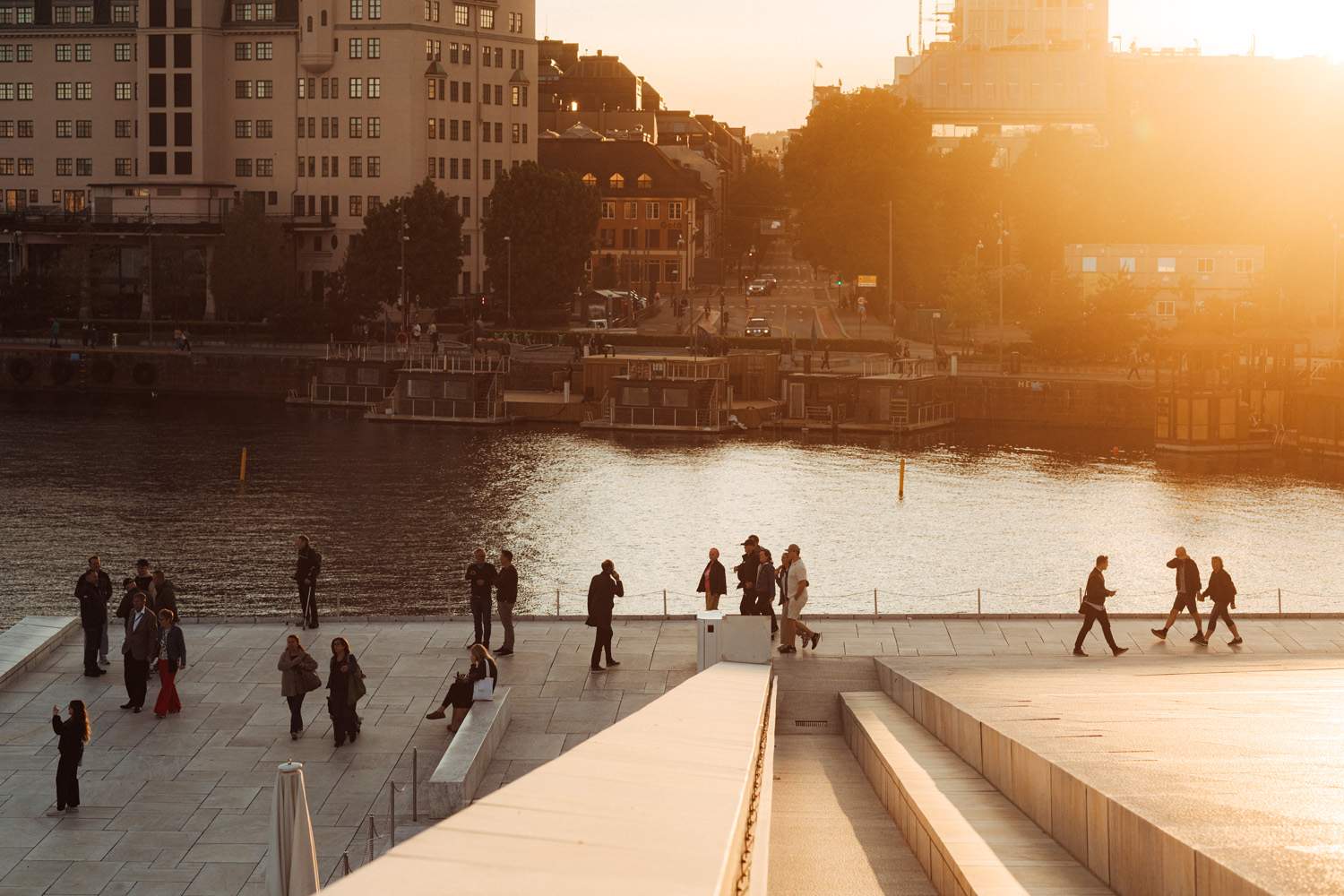 The concept of luxury might still be in its infancy in Norway, yet the country's growing gdp and the flurry of cultural activity taking place in Oslo has opened up a new avenue of opportunity for the local luxury fashion sector. Today a larger number of homegrown brands are coming to the market and established luxury names, from Christian Dior to Loewe, are choosing Oslo to open their first Scandinavian outposts.
As a result, tourists are finding more reasons to visit the city than to see the famous fjords. We meet the entrepreneurs, designers and curators who have been building the country's creative sector and aspiring to establish Oslo as a fashion capital. 
---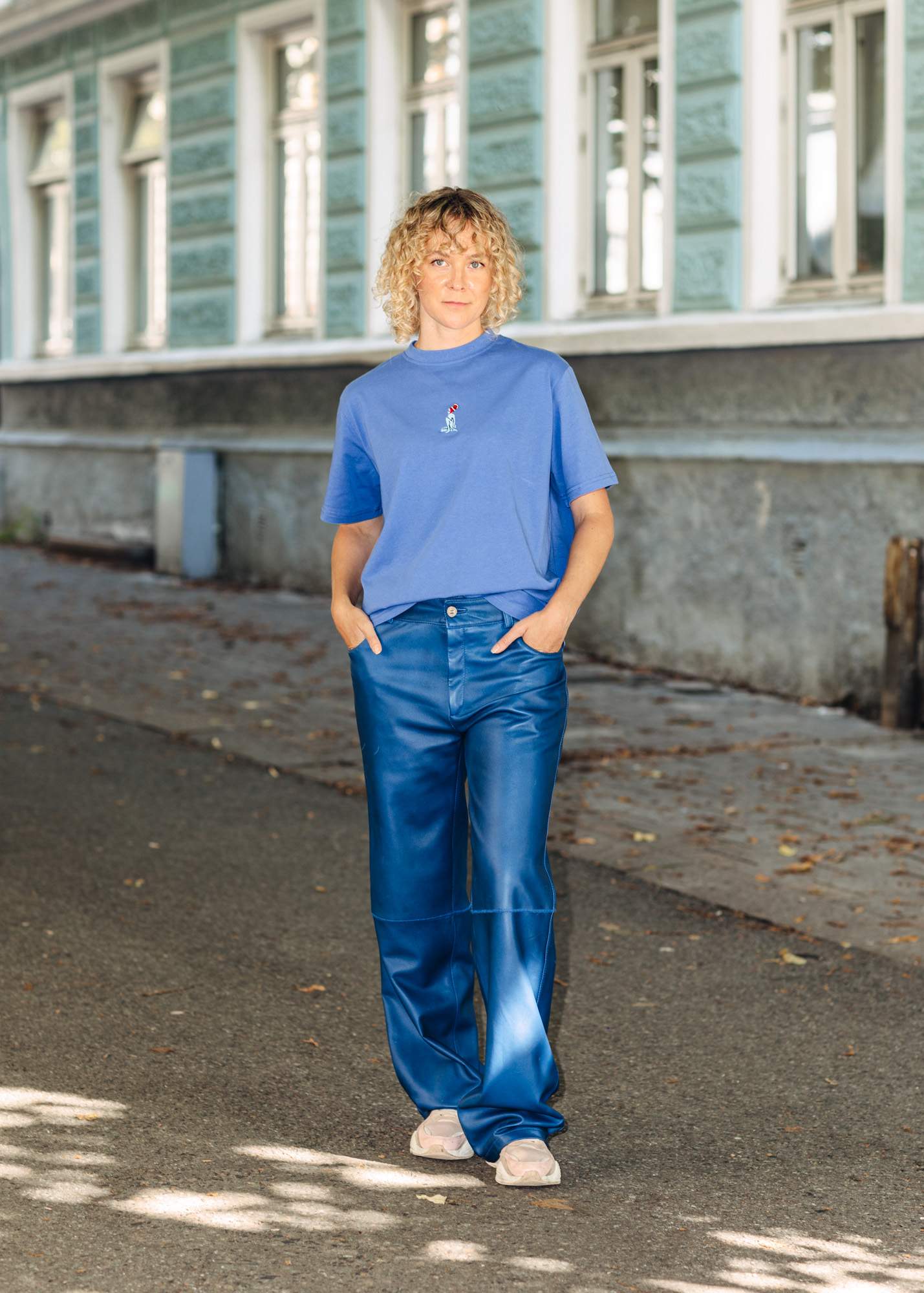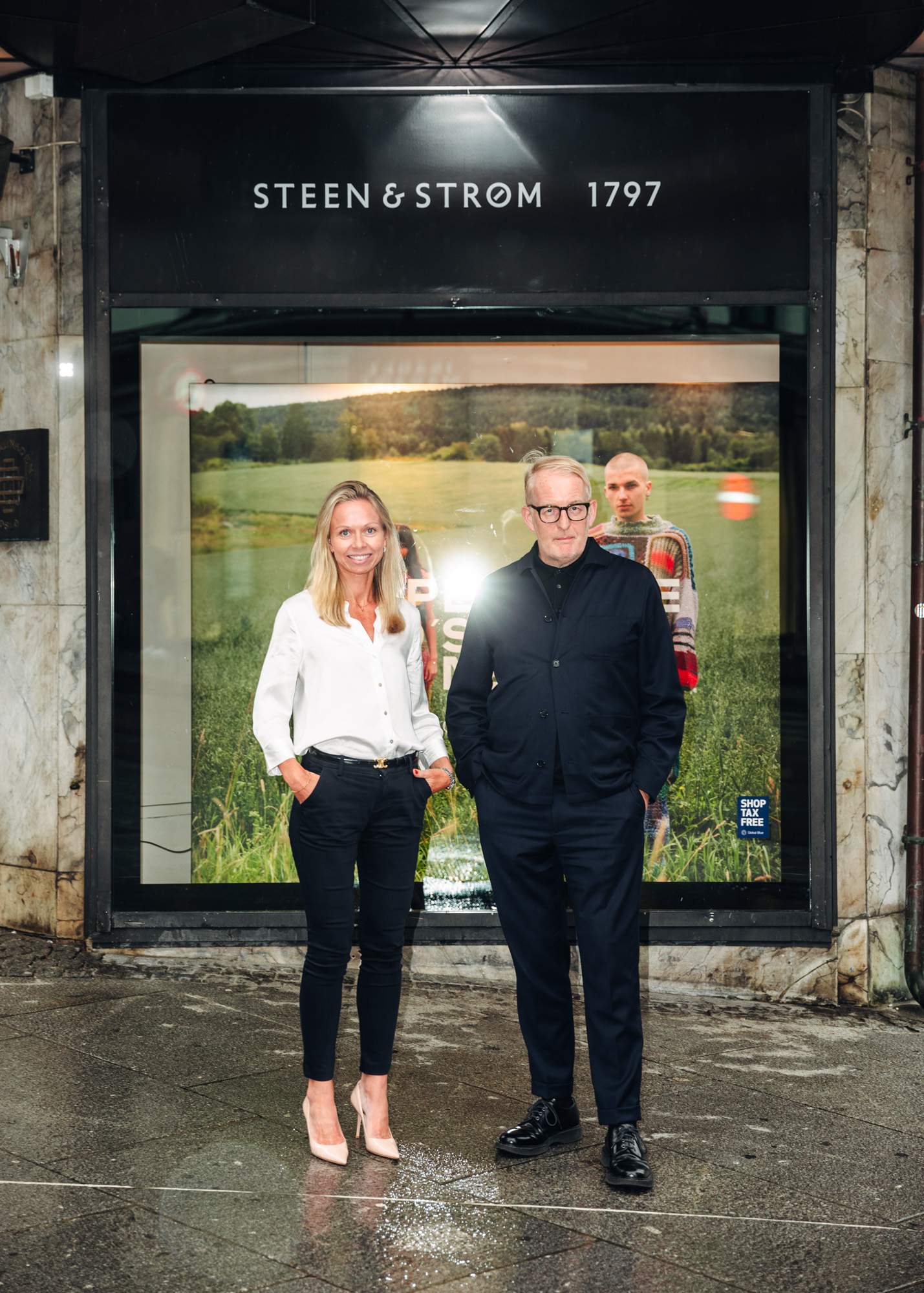 To witness the growth of Norway's luxury sector, it's enough to take a two-minute walk down Nedre Slottsgate in Oslo. The 106-metre-long pedestrianised street is crowded with boutiques for brands including Louis Vuitton, Chanel, Dior and Hermès – the kind of mix that has become familiar in many cities. What makes it remarkable is knowing that, until recently, passersby saw little more than fast-fashion franchises and pubs.
"Growing up, I remember that I was never allowed to go down further than the National Theatre," says Annette Lund, ceo of Promenaden, the property manager for Nedre Slottsgate, as well as the city's historic art deco department store Steen & Strøm. "This area wasn't dangerous, but it wasn't very pleasant to walk in either." Lund has played a big part in engineering the district's transformation over the past 11 years.
Promenaden Fashion District was born in the late 2000s, when a trio of Norwegian entrepreneurs started buying up prime properties in central Oslo between the Royal Palace and the Central Station. They realised that the downtown blocks around Steen & Strøm were ideal for creating a high-end shopping district, which didn't exist in the country. "There was no reason why Oslo shouldn't have more of a luxury offering," says Lund. "Our ambition is to turn the city into a fashion capital."
If you crunch the numbers, the plan's rationale makes sense. Norway is one of the world's wealthiest countries, with a gdp per capita that is more than twice the European average. It is also one of the few in its league with a stable, liberal democracy. Oslo today is a squeaky-clean capital boasting world-class restaurants, hotels, museums and an iconic opera house. It seems only natural that tourists should also find a high-calibre fashion offering.
But all this is very new. Steen & Strøm prides itself in being the world's oldest operating department store but when it opened in 1797, it was a two-storey grocery shop, not the six-storey luxury hub it is today. At the time, Oslo (then called Christiania) was a small fishing town with 9,000 residents, which still made it one of the largest cities in Norway. The country's textile industry was historically geared towards making hard-wearing garments for men at sea, such as the blaatrøie, a blue wool sweater that was knit tightly to be wind and waterproof. "People dressed for working outdoors," says Maria Lilly Flakk, an entrepreneur whose family owns Devold, the company that invented the blaatrøie in the mid-19th century. "We were dirt poor."
Everything changed the moment Norway struck oil in 1969. But even as Norwegians became rich, they shied away from spending on anything with a luxury price tag. "Luxury was not a word you would use," says Lund, referring to Janteloven, the stereotype of the Nordic mentality that decrees, for example, that you should never think you are better than anyone else. Fashion was thought of as frivolous, and, apart from a few exceptions – Per Spook, who opened an atelier in Paris in the 1970s, and Moods of Norway, the irreverent brand that soared in the 2000s – there were no international brands with presence in Oslo or domestic designers to speak of. When Norwegians shopped, they travelled to their cooler neighbours, Stockholm and Copenhagen.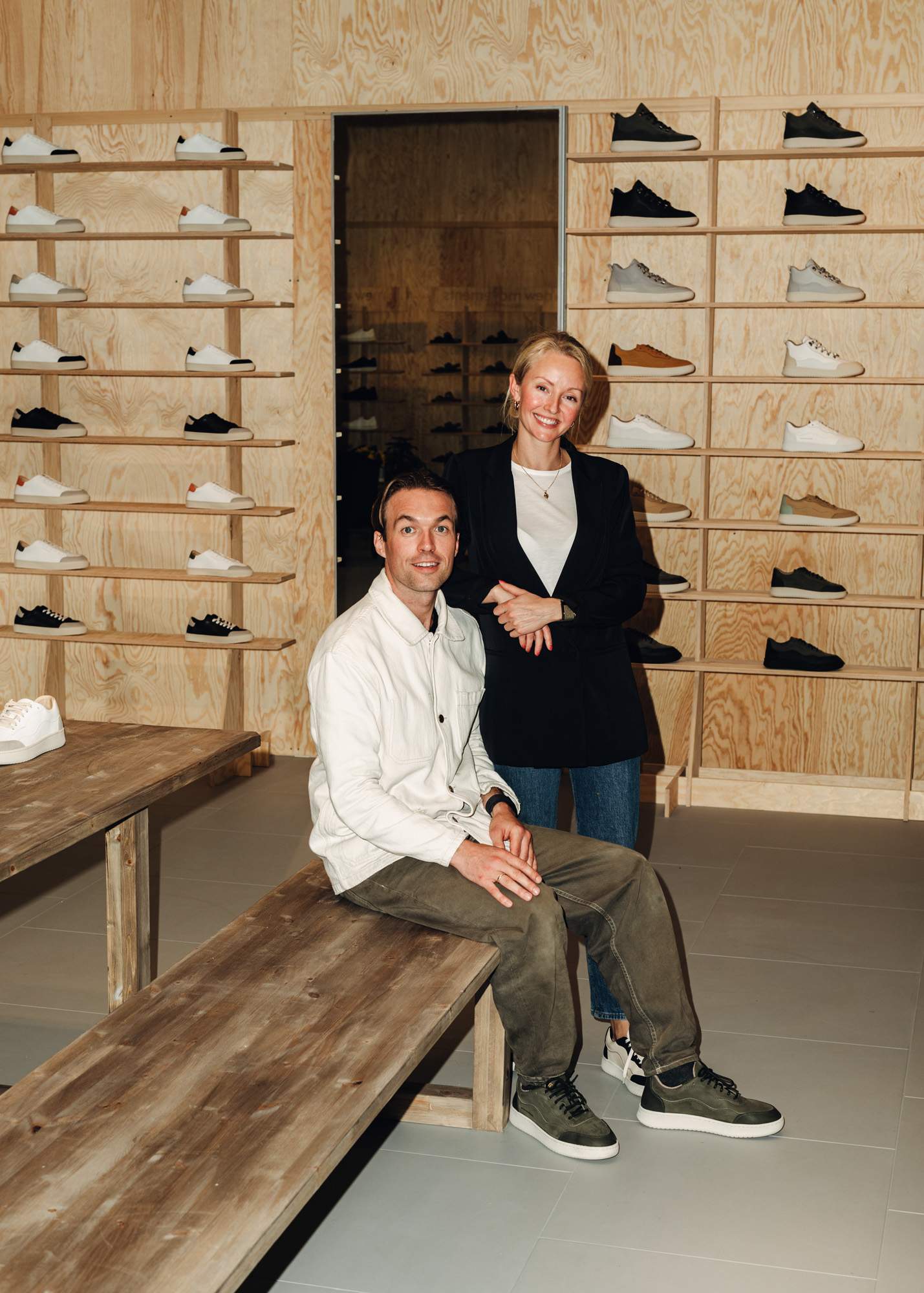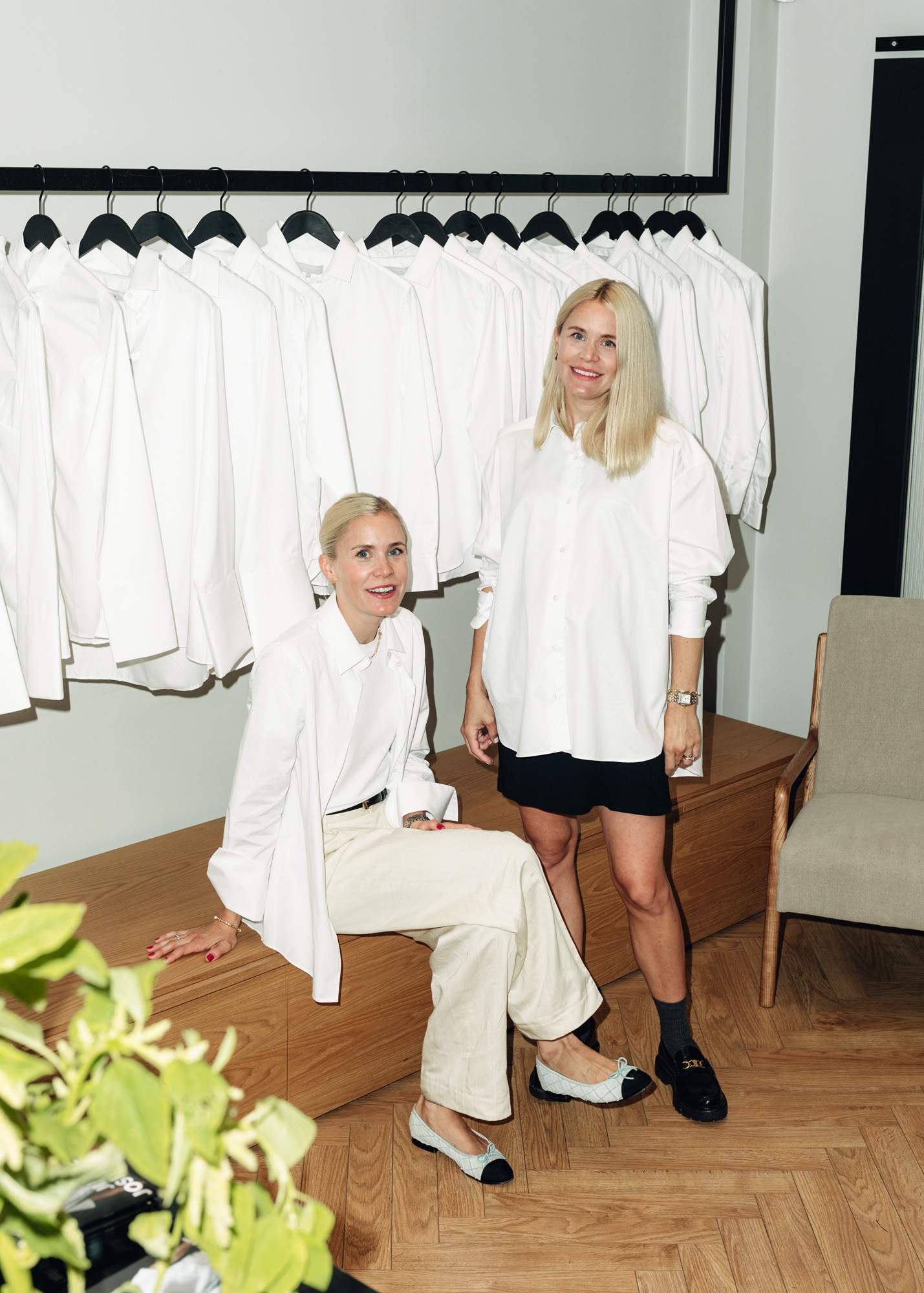 In the early 2010s, when Lund first gave her pitch to potential international tenants, she had to start by pulling out a map. "They would say, 'Oslo, that's in Sweden, right?'" she says. She would then highlight the promising sales figures of the few brands that already had a presence in the city, including Louis Vuitton and Mulberry, to prove the spending power of Norwegians. That Promenaden controlled a district's worth of real estate was also an asset. "We have been very strict with what kinds of brands we want to have on different streets," says Lund. "We created the right mix." The strategy's success is evident in recent openings by Valentino, Dior and Loewe, which have all opened their first Scandinavian outposts on Nedre Slottsgate.
Promenaden's pitch has been helped by Oslo's broader cultural resurgence – the result of a huge effort consisting of both public and private investment, including the waterfront Opera House, designed by architects Snøhetta, and the new Munch Museum, as well as the Oslobukta neighbourhood (a project by another influential property company, Carousel), which is packed with boutiques and Michelin-starred restaurants. The local fashion sector is taking advantage of the momentum. Several brands have started to define Norwegian fashion, led by Holzweiler, which just kicked off its global expansion plans, as well as outerwear brand Norwegian Rain and jeweller Tom Wood. 
One such brand is Julie Josephine Essentials, a label that was launched in Oslo in 2016 with just one type of product: the perfect white T-shirt. "When I started, it was such a different ball game," says founder Julie Josephine Blystad. "There were barely any Norwegian brands that were taken seriously." Now she has expanded into a fully fledged wardrobe of women's basics and is training the company's eye on the Swedish and Danish markets.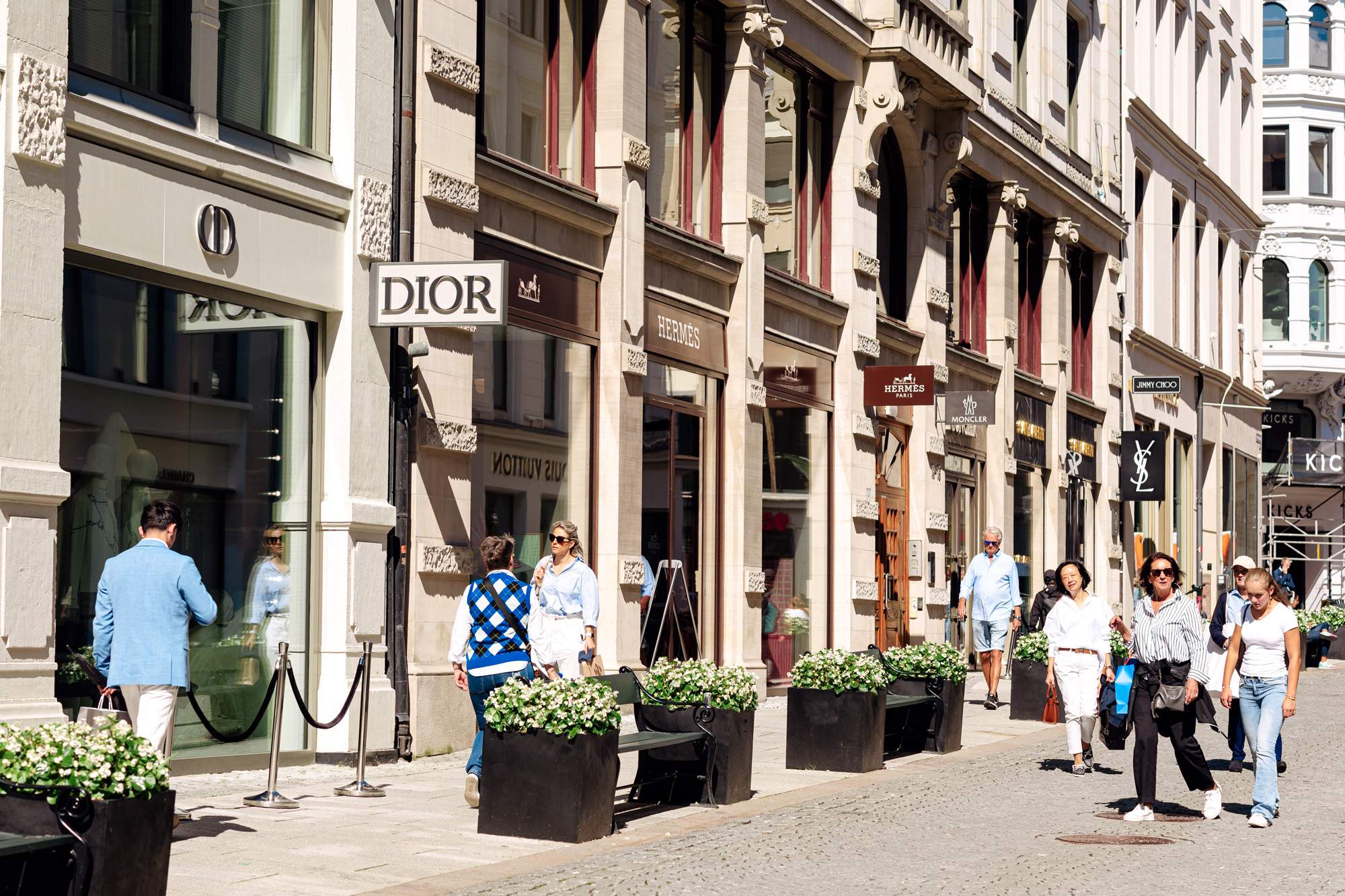 Promenaden is equally committed to supporting homegrown talent, with many of these brands found on the district's Prinsensgate or Øvre Slottsgate. At Steen & Strøm, which is in the midst of a multiyear, multimillion redevelopment, executive director David Wilkinson is making sure that rising local designers take up a larger chunk of the retail space. "Department stores have a responsibility to their community," he says. "Yes, it's about making money but it's about giving back as well." Wilkinson and Lund make in-person visits to the showrooms of local brands; one such outing led to the opening of young trainers brand New Movements, across the atrium from Loewe. Steen & Strøm also sponsors Oslo Runway, the annual fashion week where local designers are put under the spotlight.
Norway's fashion and textile industry is still in its infancy: it has an annual turnover of about nok67bn (€5.8bn) compared to sek140bn (€11.7bn) in Sweden. But Norwegians no longer need, or want, to go abroad to shop. "People first went to Sweden to shop Filippa K and Acne Studios, then they had their bohemian phase with Danish brands," says Maria Lilly Flakk, founder of OA Devold. "Now we're discovering what Norwegian fashion looks like." Lilly Flakk's new venture is a good example: a knitwear label that draws on the 19th-century patterns and knits from the old factory of Devold, on the west coast of Norway. One of its first models was a classic blaatrøie, knitted with a softer wool and Italian cashmere. 
In Scandinavia, Norway might still be the rugged little sister who spends weekends at the cabin. But as the luxury industry discovers a new appreciation for classic design and technical wear, it's only fitting that Norway, which has mastered both for half a century, is establishing itself as a pole of global luxury. The mix of homegrown talent and international names is now drawing well-heeled visitors to Nedre Slottsgate and encouraging locals. "Norwegians are starting to appreciate luxury," says Lilly Flakk. "We have always dressed to be practical. Now we have realised that we can still do that while looking a little better."
---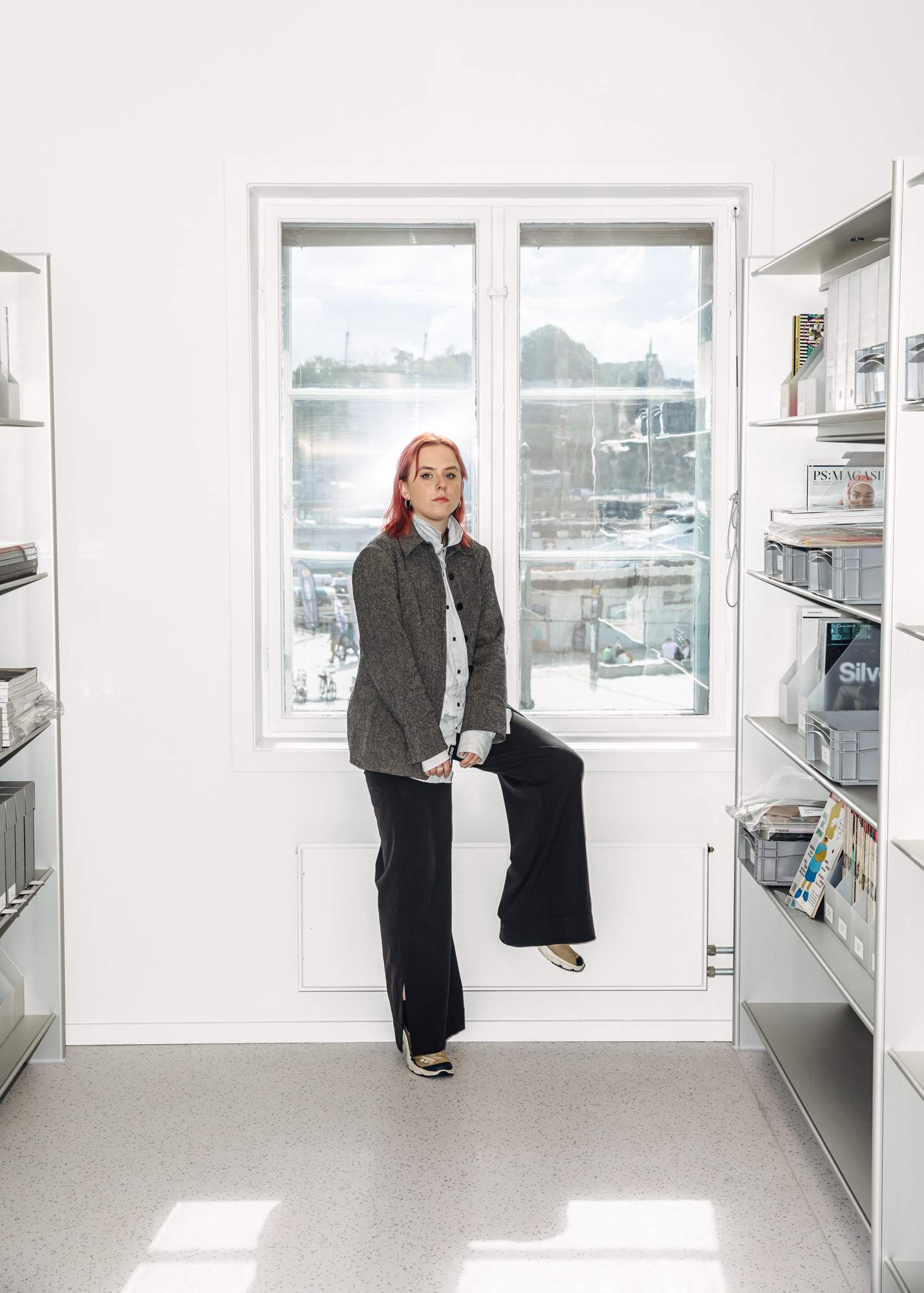 Until recently, fashion research was mostly absent in Norway. "Fashion was looked upon as commercial, unprofessional or something that a rich man's wife does," says Elise By Olsen. "There's no respect for it." These attitudes are shifting, thanks in no small part to Olsen, who founded the International Library of Fashion Research in 2020. Housed in a 19th-century building that overlooks Oslo's waterfront on one side and the National Museum on the other, the sleek space is free and open to anyone wishing to peruse monographs, magazines and all kinds of ephemera charting the past 50 years of fashion.
Olsen is only 24 but has already established herself as an industry fixture. Growing up in the suburbs of Oslo, she started blogging aged eight and launched her own print magazine, Recens, at 13. The first issue was sent to the printers in the form of a Microsoft Word document but already contained advertisements; by the second issue, Recens had turned into a polished glossy and was soon sold at airports. At 18, the print prodigy had dropped out of school, moved to Paris and launched a second publication, Wallet. She befriended Steven Mark Klein, a New Yorker who was part of an older generation of clear-minded fashion journalists; he became Olsen's mentor.
In 2020, Klein decided to donate the contents of his apartment – an archive from a lifetime in the industry – to Olsen. Soon the two had convinced the Norwegian consulate in New York to fund a boat shipment across the Atlantic and the National Museum in Oslo to help them find the right space to house it: a three-storey building that used to be part of the city's railway station and is now filled with futuristic, aluminium shelving and vitrines inherited from the National Museum.
What makes this young institution unique is that, based on the late Klein's collection, much of the shelf space is dedicated to lookbooks, runway invitations, press releases and other printed matter – everything from 1990s Yohji Yamamoto catalogues to a customised bar of Belgian chocolate that Dries Van Noten gave to vip clients for the 2008 holiday season that was meant to be seen by a select few and then discarded (or consumed). These mementos are often kept by fashion-world insiders but have never previously been made available for public view.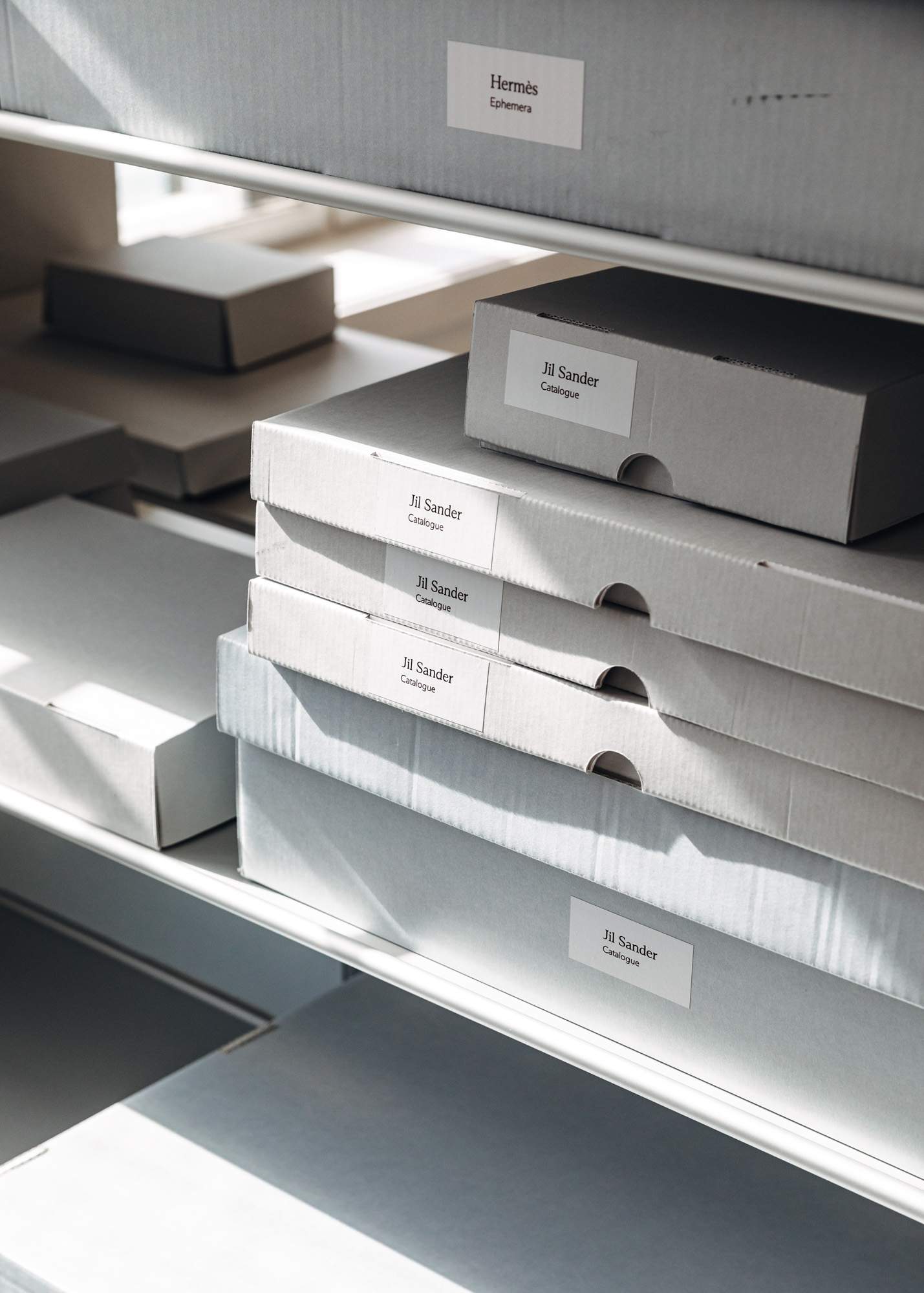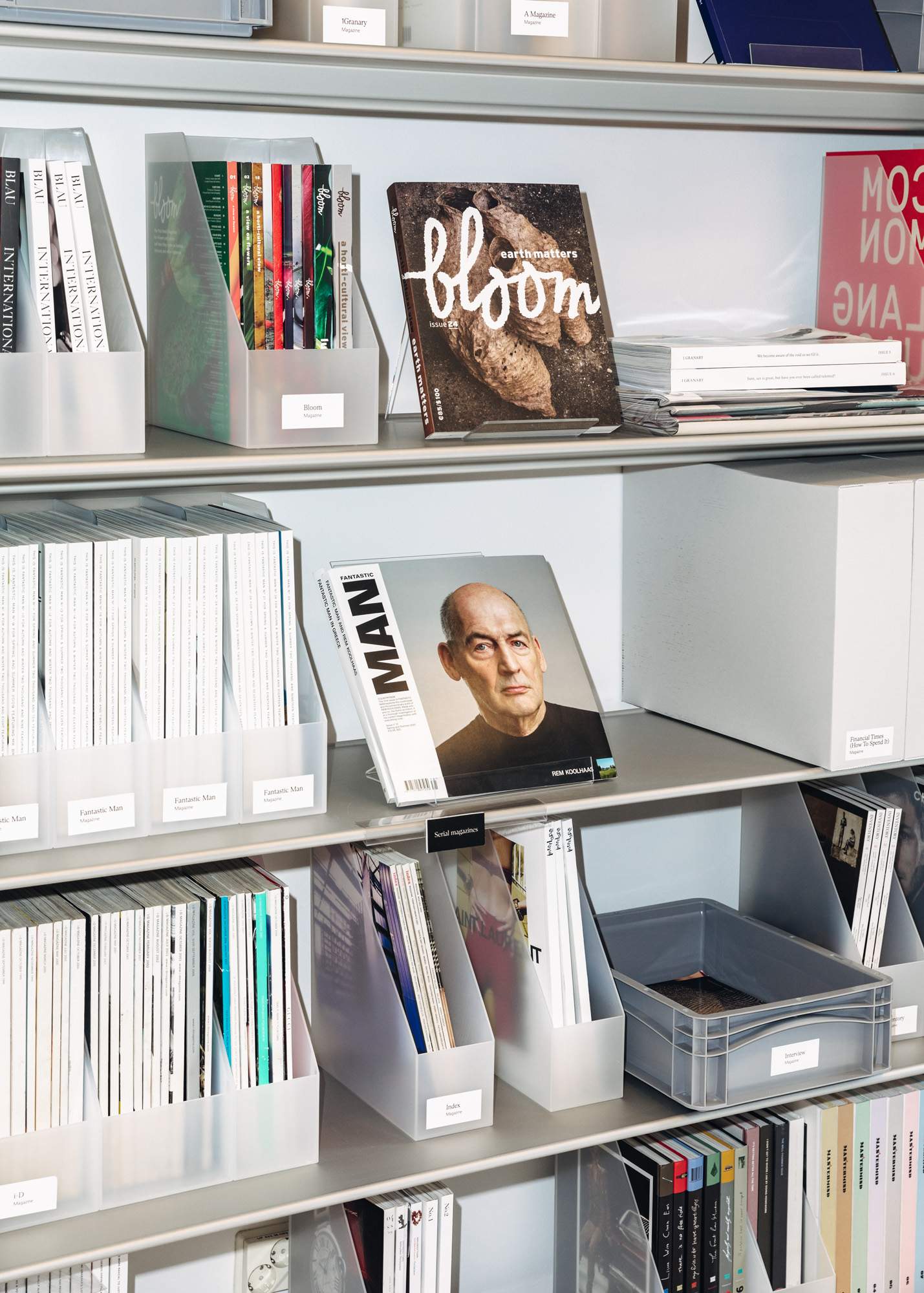 That these are now documents deemed worthy of a public institution is testament to the changing attitudes both in Norway and abroad. There's increased appetite to delve into the past and discover fashion's history, partly thanks to digital media, where snaps of Miu Miu shows from the 2000s or vintage Comme des Garçons catalogues now circulate for anyone to swoon over. The more brands' rich pasts are mined, the more seriously fashion is taken as an intellectual and artistic pursuit. "There are contemporary art libraries, music libraries, architecture libraries," says Olsen. "Why shouldn't there be a public fashion library?"
The demand is clearly there: when monocle visits, the team is busy unpacking boxes of new material. Olsen has no need to solicit donations, as brands such as Schiaparelli and Rimowa now voluntarily offer up their archives. In the year since it opened in Oslo, the library has developed into a destination, drawing international visitors and helping to expand the fashion ecosystem beyond cities such as London, Milan and Paris. "When we were starting out, what was important to us was to have this table that would bring together the architect, the student, the Balenciaga creative director and the pensioner," says Olsen. "That was utopia at the time – but today it's actually playing out."
---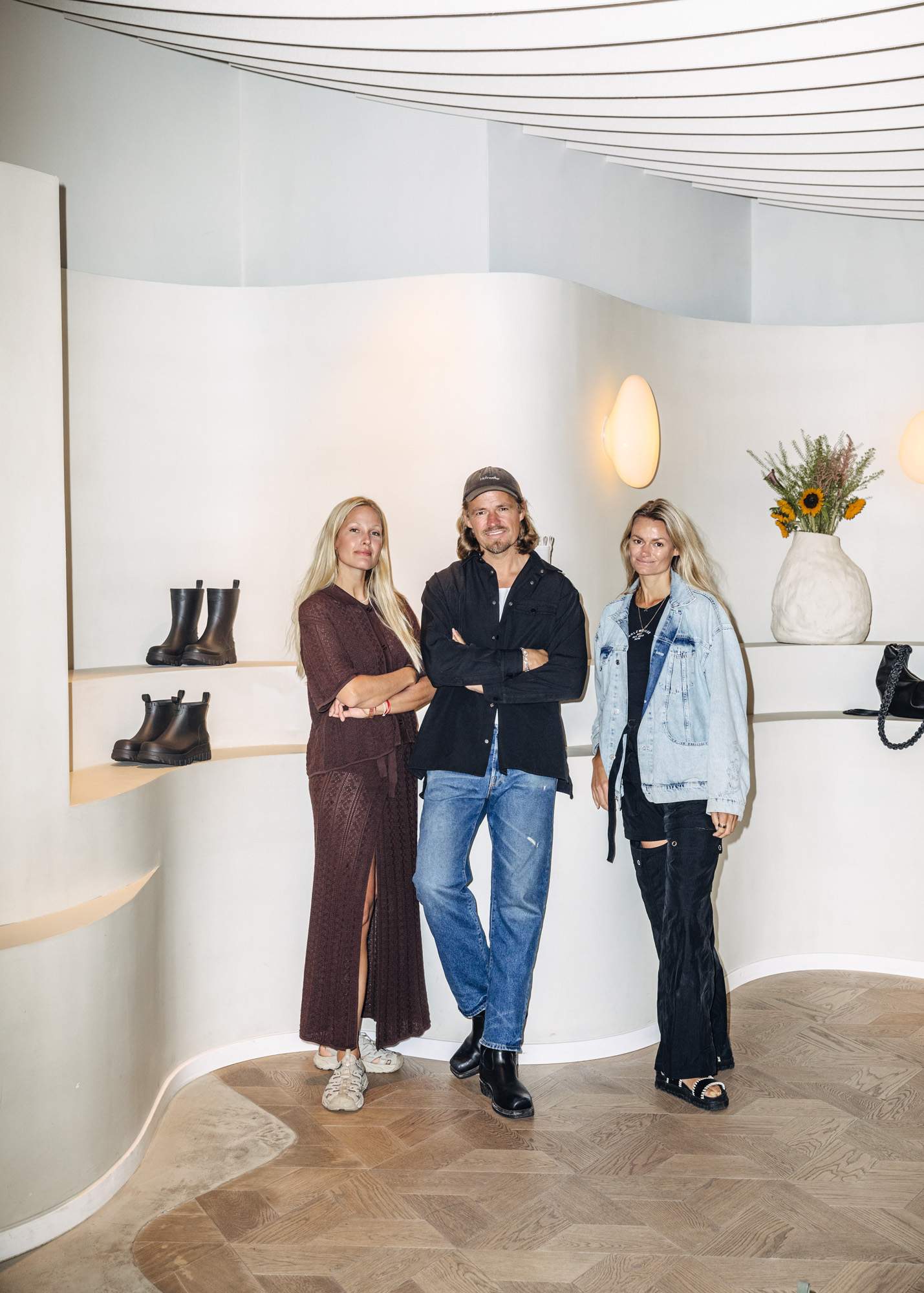 The international success story
It has been a whirlwind year for Holzweiler. Since taking on investment from Sequoia Capital, the Norwegian brand  founded by siblings Andreas and Susanne Holzweiler has been busy planning its first foray outside Scandinavia and its debut show at London Fashion Week. Susanne and creative director Maria Skappel Holzweiler, Andreas's wife, tell us about taking Nordic functional luxury global.
It has been a year since you began working on your international expansion. What have you learnt?
susanne holzweiler: We are focusing on what is the core of Holzweiler. We've found a new passion for our heritage. We never felt that we're a typical Scandinavian brand but now we've become proud of being Norwegian. We live in this cold country so, of course, we have some of the best outerwear that looks good but is also functional.
You've staged shows in Oslo, Copenhagen and now London. Why do you like to stay on the move?
susanne holzweiler: It's like school: you spend three years in the same place, you become the biggest and then start all over again. This year we feel like first-graders again, but it's the right move. We're doing [the show] in a park near King's Cross that reminds you of the Norwegian forest. We're always returning to our country's heritage and want to bring it to a bigger stage.
How have you been able to sustain demand?
maria skappel holzweiler: Every time we create a hero product, we aim to move on to the next thing, rather than becoming the brand with just the scarves or just the jackets. Never be too comfortable with where you are.