Inventory & Expo: Report / Portofino
Shore up
High in the hills above Italy's coastal resort is a farm and cookery school celebrating the real taste of Liguria.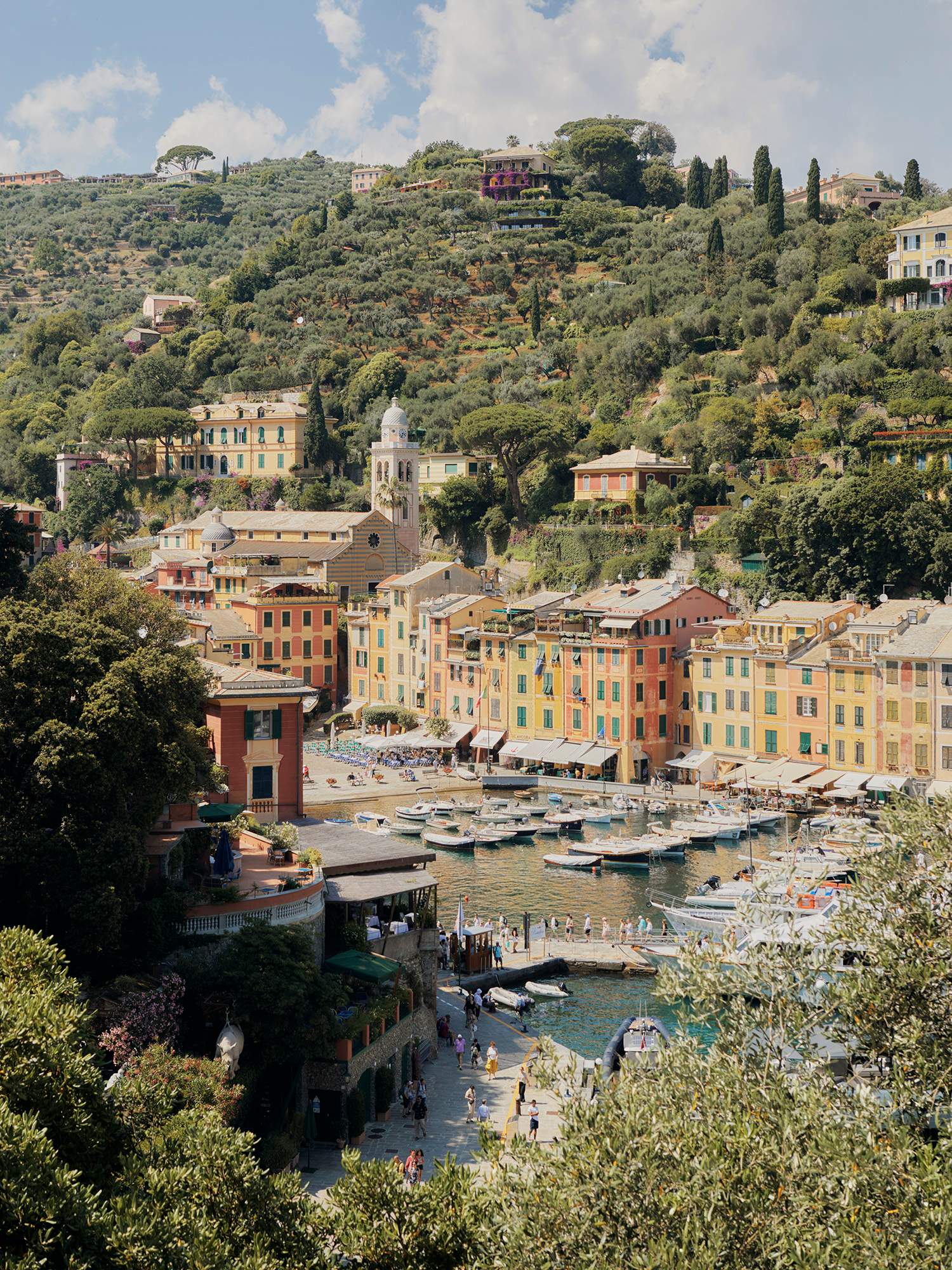 Few ports of call along the Mediterranean coast can compete with the old-world allure of Portofino. The picturesque fishing village lined with colourful houses was once best known for its luxury shops and moorings for glitzy yachts but there's another side of the town to be glimpsed beyond its famed sea-facing Piazzetta. Up in the hills overlooking the Ligurian Sea are an unexpected bounty of fruit, vegetables and herbs that are giving rise to a food and hospitality business. La Portofinese celebrates another sort of luxury altogether.
"The dream was to bring people back to the hillsides and create an authentic experience that respects this place," says Tatiana Niccolini as she walks Monocle through the property's sun-kissed hop fields on a promontory overlooking the town. Niccolini is the daughter-in-law of the property's founder, Mino Viacava, who is the sixth generation of his family to call the area home. Though his relatives were bricklayers who doubtlessly helped to build the place, Viacava remembers stories that his grandfather told him about the family's past tending crops on this same patch of land amid the cliffs, sea and maritime pines.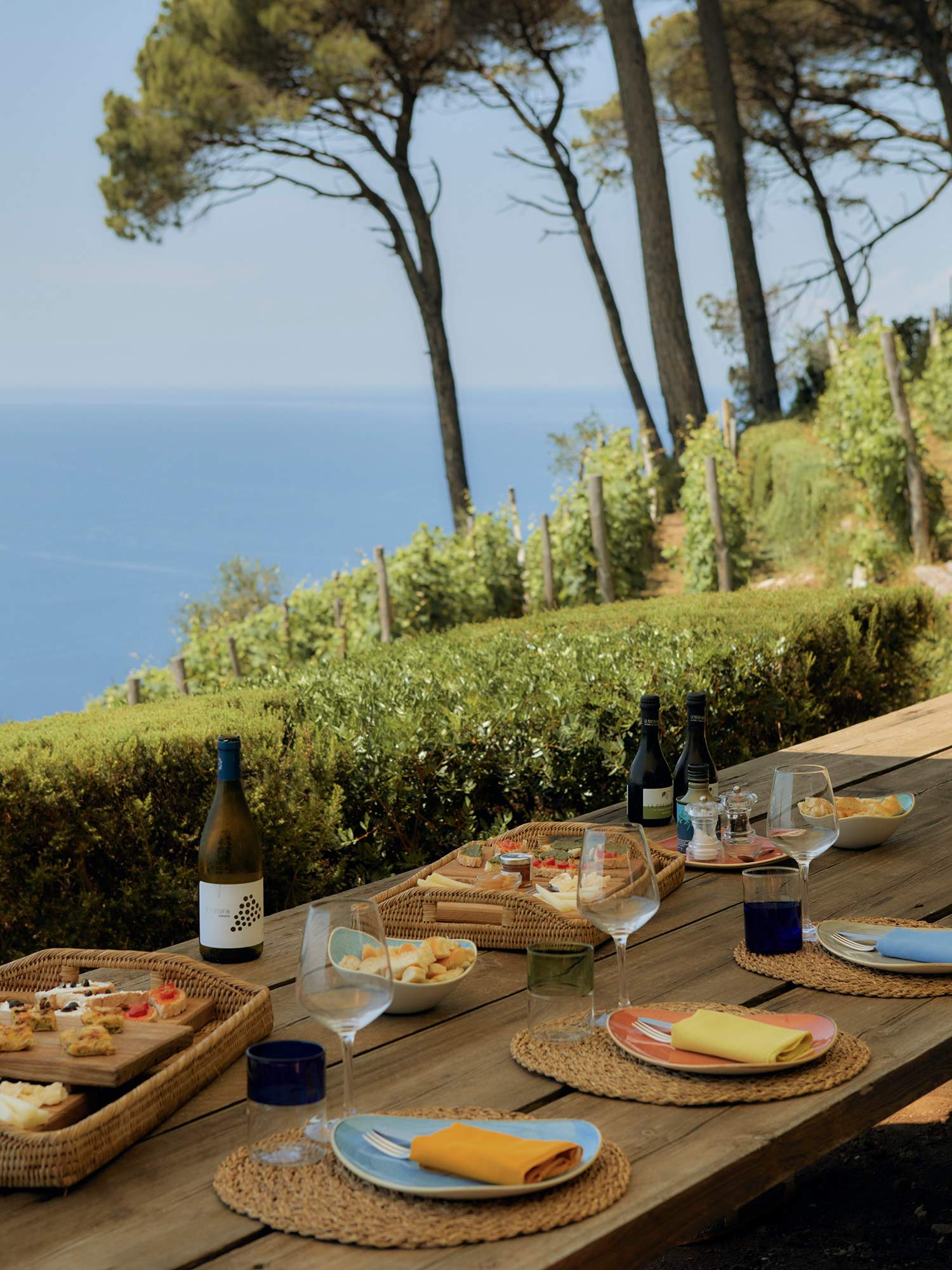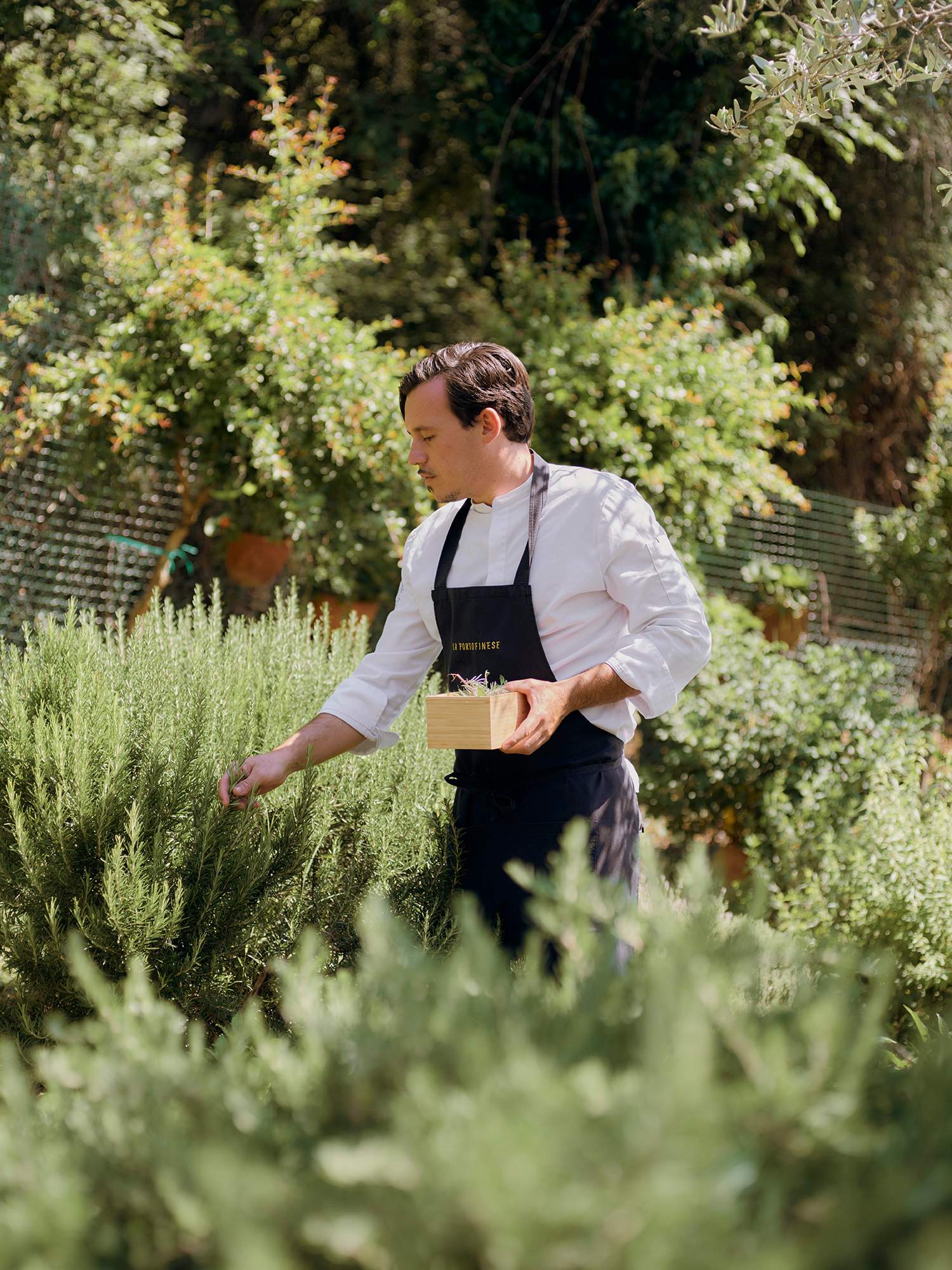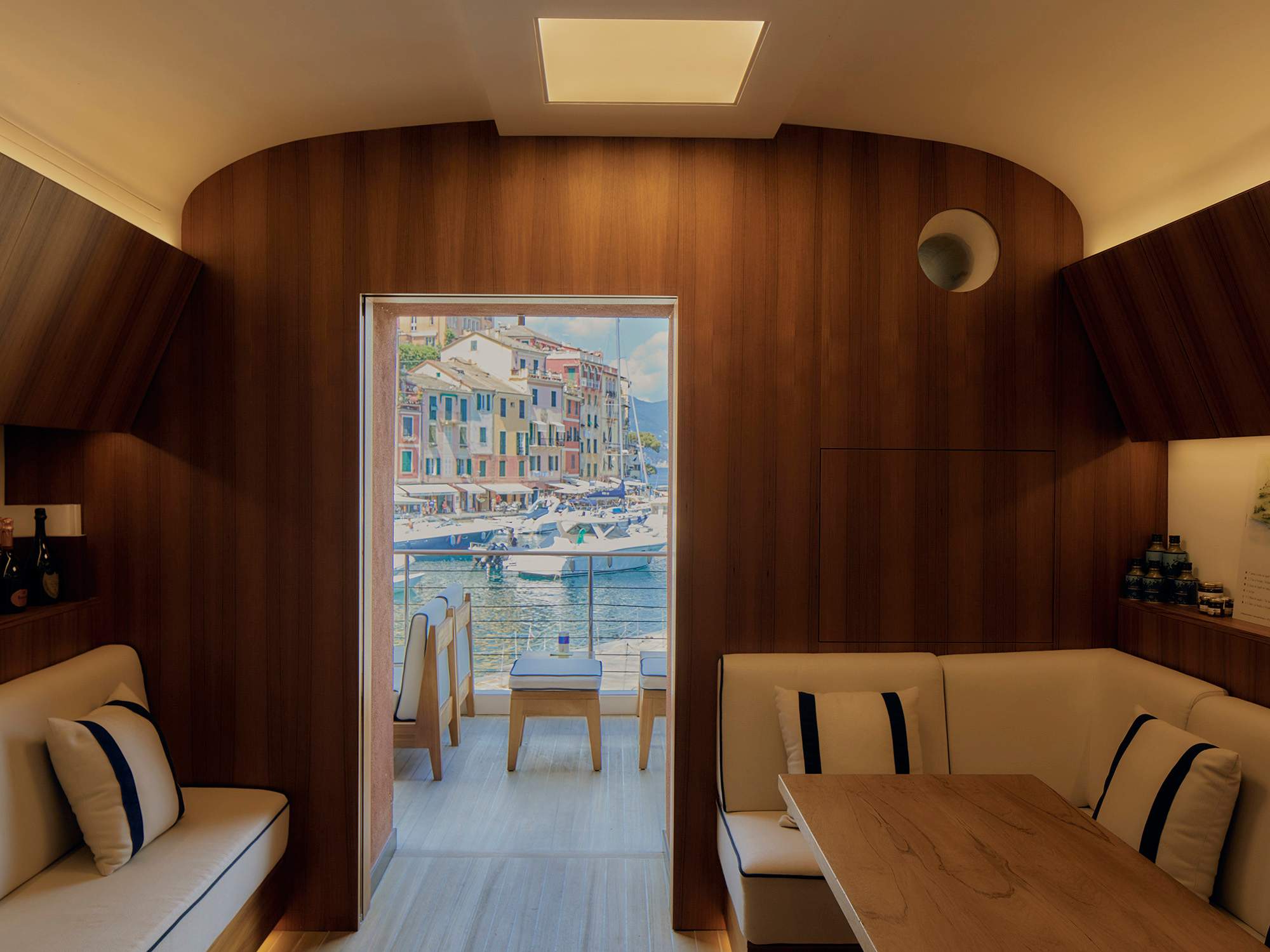 "It was a simpler life then; one that was focused on the land," says Viacava as we pass an olive-oil press where Ligurian cultivars lavagnina and pignola are turned into a grassy golden condiment served at the firm's rustic restaurant, Osteria dei Coppelli. "There were none of these fancy boutiques that you see here today," he adds with a wistful grin.
Besides overseeing a farm with chickens and rabbits, as well as another that grows vegetables from courgette to squash, Viacava's La Portofinese project provides cooking classes at the osteria, which specialises in classic Ligurian dishes. For a hard-to-beat sundowner, guests head to the bar overlooking the scenic city-centre square or another set dramatically at the tip of the headland under a working lighthouse. Here, patrons usually have the house cocktail, the "Portofinese spritz", with prosecco, soda and limoncino, a liqueur made from Ligurian lemons.
Viacava's efforts to help revive local agriculture were the inspiration behind the decision to plant hops and make beer, influenced by a chance discovery in the archives of a nearby abbey run by Benedictine monks detailing their interest in making beer. Never one to waste an opportunity, Viacava came up with recipes for two ales that he now makes and sells.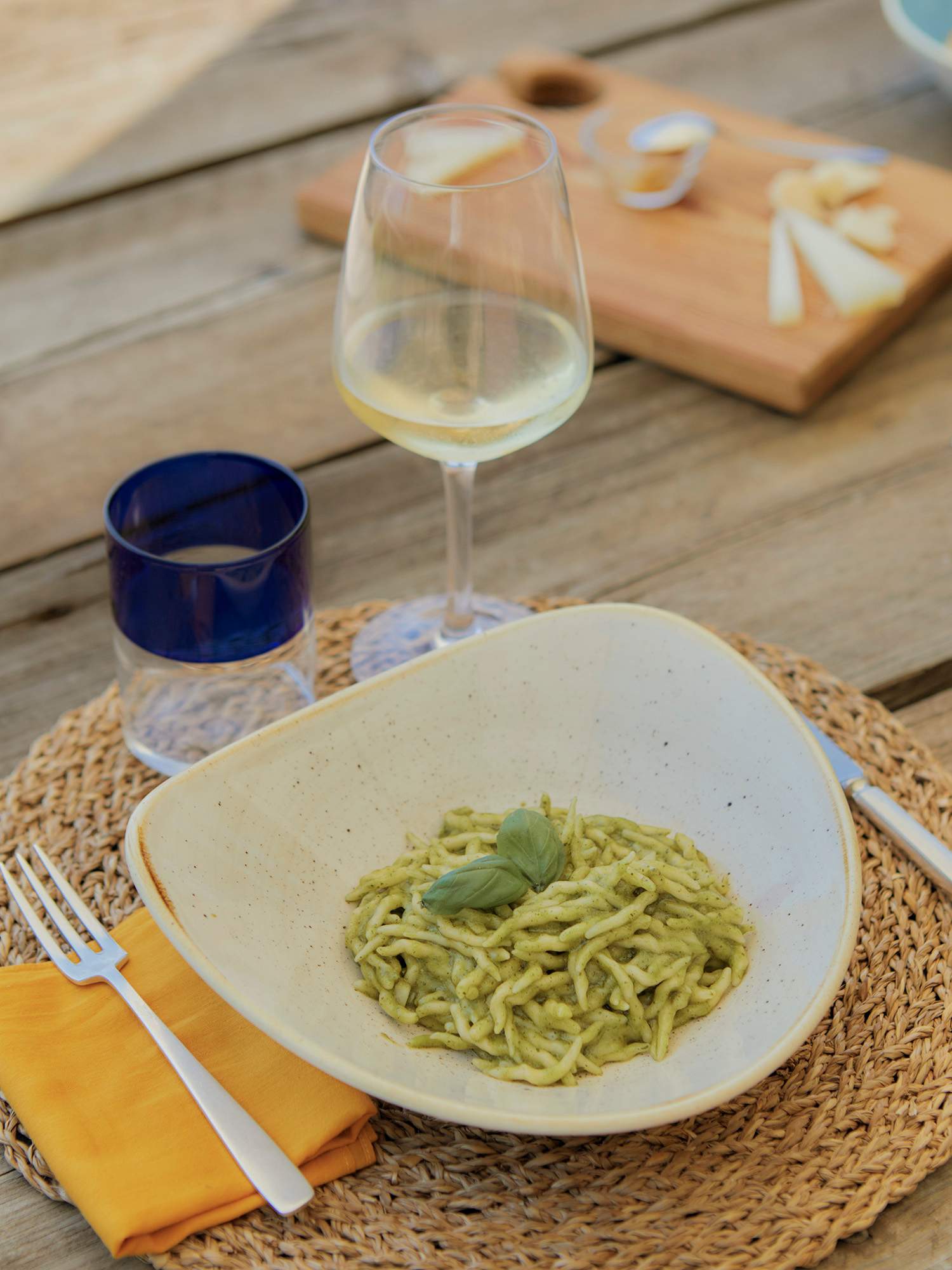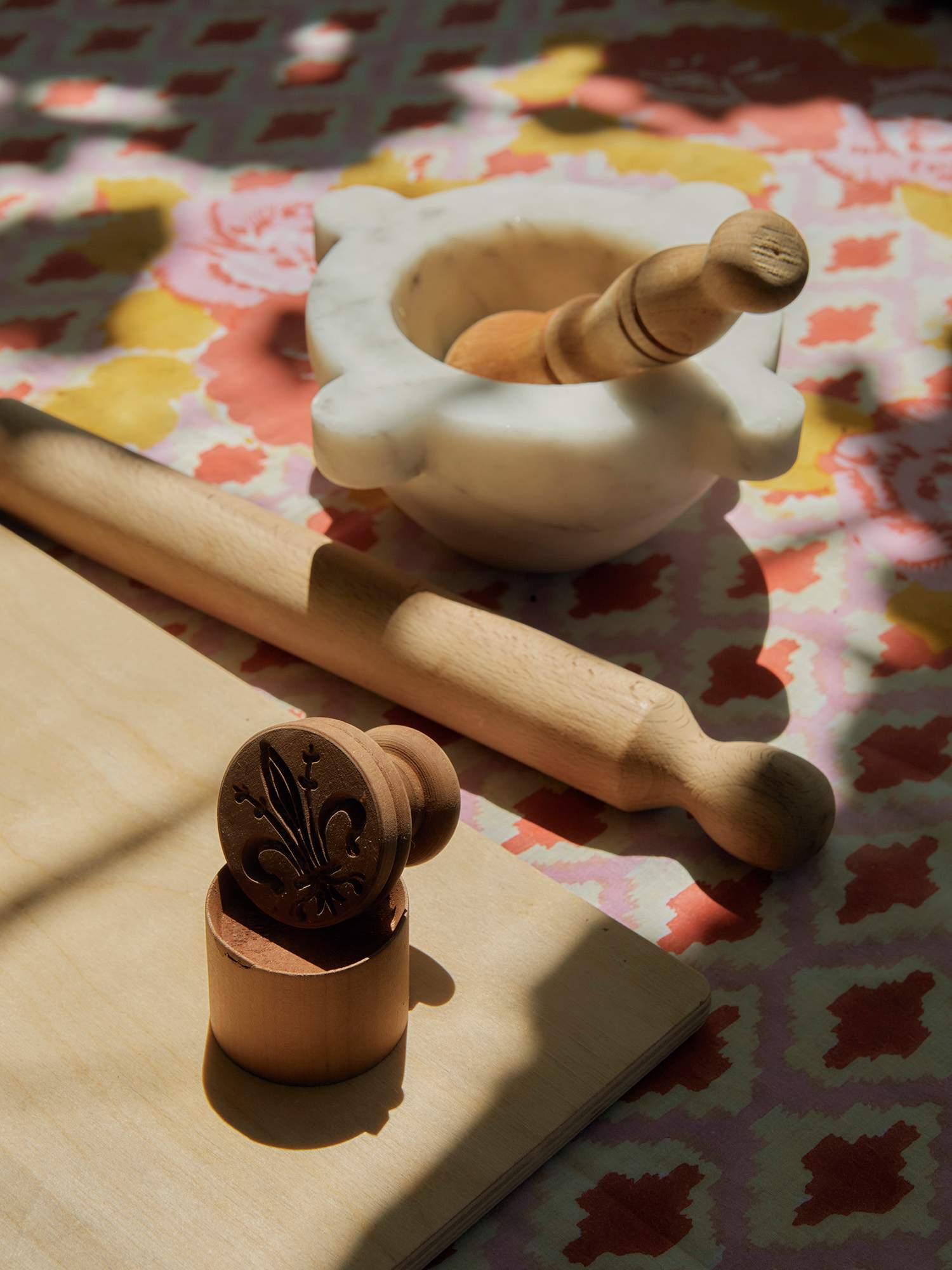 La Portofinese might be a mission to reclaim some of the area's traditions but Viacava is running a business too. His properties are scattered across the headland but visitors can be whisked up and down the narrow, twisting roads to the six sites aboard a fleet of Piaggio Porter minivans. The loftiest section of the project is an eco-friendly farm with wind turbines almost 300 metres above the sea near Cala degli Inglesi ("English Bay"). There, rows of plump vermentino grapes hang heavily on old vines planted on steep terraces that are tickled by salty wind coming in from the sea.
"What's wonderful is the variety that we offer," says Niccolini, as she dons sunglasses and pours a chilled glass of white wine before lunch. "We can organise a picnic here high up at the farm to soak up the views of the riviera, walk people through a recipe for trofie pasta with pesto or visit the grotto behind the main piazza with its cool, natural cave that doubles as a wine cellar."
For Viacava, whose project aims to draw attention to a long-forgotten part of the area's economy, the reception to his initiative, which started in 2012 and continues to grow, has been nothing short of remarkable. Today supporters are everywhere, from residents who buy their jam, oil and wine to in-the-know concierges at resort hotels nearby, such as Belmond's Splendido hotel, all of whom are happy to recommend La Portofinese to guests in search of something genuine and modest.
Despite his success, Viacava remains sanguine about his mission and what drives him. "It's about maintaining traditions and passing them on to the next generation," he says, gazing out to the Ligurian Sea. "What's better than that?"
laportofinese.it