Global views: Report / Global
Style Directory
The beginning of autumn is synonymous with a wardrobe refresh. To help you in the endeavour, we have scoured fashion runways and designers' studios around the world, from Laguna Beach and Tokyo to Milan and Singapore, to find best-in-class products and the most promising new names to help you rethink your staples and statement pieces.
Easy does it
James Coward, Canada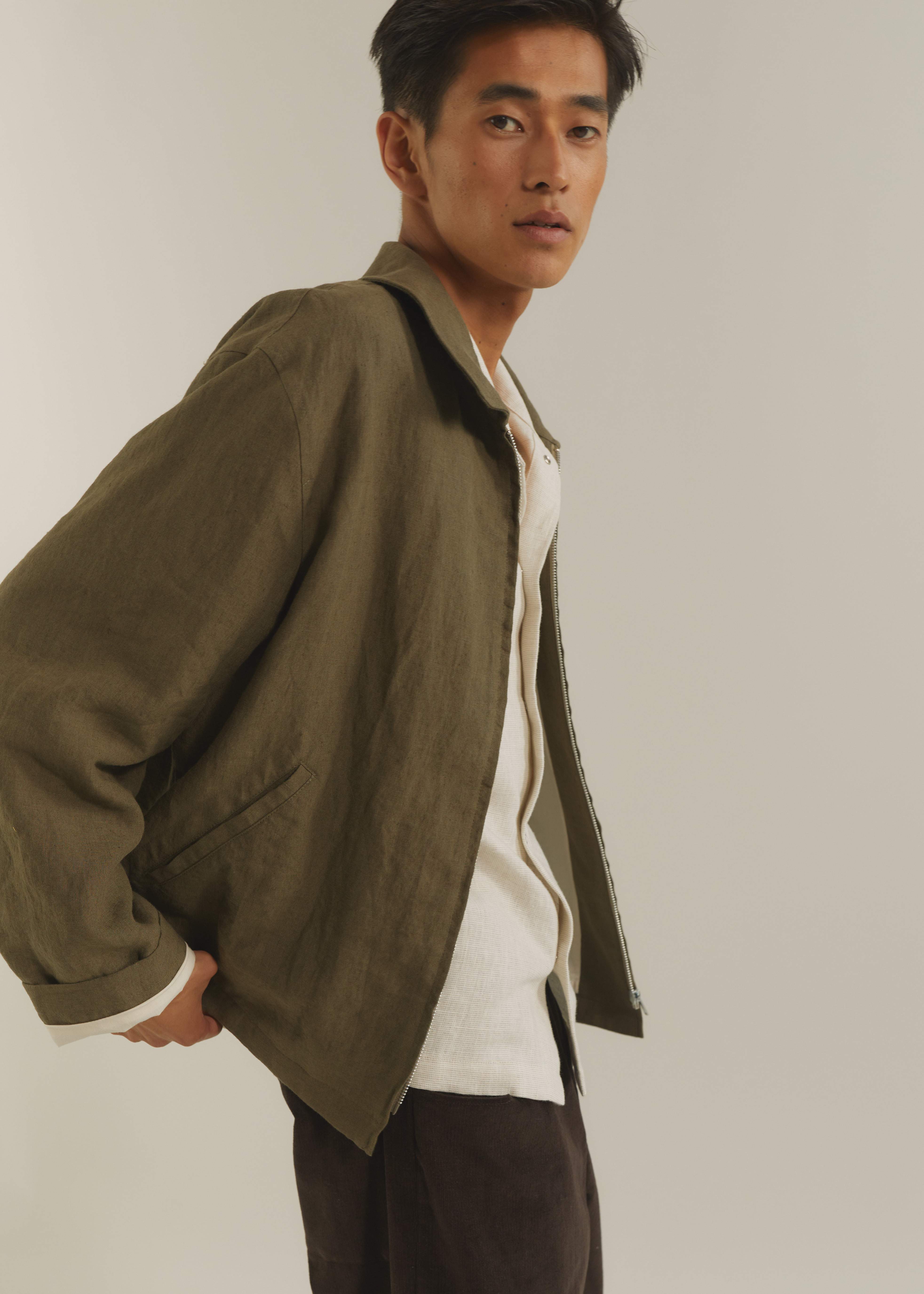 Patrick Bull, Daniel Garrod and Aaron Gray run James Coward, a menswear label which, despite its name, is confident when reimagining familiar workwear styles. For the Vancouver-based brand, the focus is on fresh proportions and functional details. Fabric comes first; after sourcing the finest linen from Belgium or deadstock fabrics from Japan, the founders allow the materials to guide the design. Extra-wide armholes and boxy silhouettes add to the comfort. 
Teaming up with the right retailers, such as Canada's Neighbour and Tokyo's Maidens Shop, was essential to make the business work. "We plan on continuing to find shops that share our sensibilities and have their own, distinct perspectives on how to present our pieces," says Gray. 
james-coward.com
---
Made to measure
Graye, Singapore
When husband and wife Calvin Sim and Xie Qian Qian founded their unisex label Graye in 2016, they used their own home as a workspace and showroom. After a string of successful pop-ups and shops across Singapore, they have now opened a new flagship in Tiong Bahru that includes a studio where the designers can be seen at work.
True to its name, Graye's colour palette is dominated by neutral hues. It focuses on sharp twists on Asian classics, such as a buttoned linen kimono top, a cotton kimono coat and the high-collared Shan shirt, inspired by Qing dynasty robes. "I'm inspired by cultural elements but I like to tone them down and make them suitable for everyday wear," says Xie. The duo use environmentally responsible materials – their best-selling item, a double jersey knit T-shirt, is made from regenerated cotton waste fibres.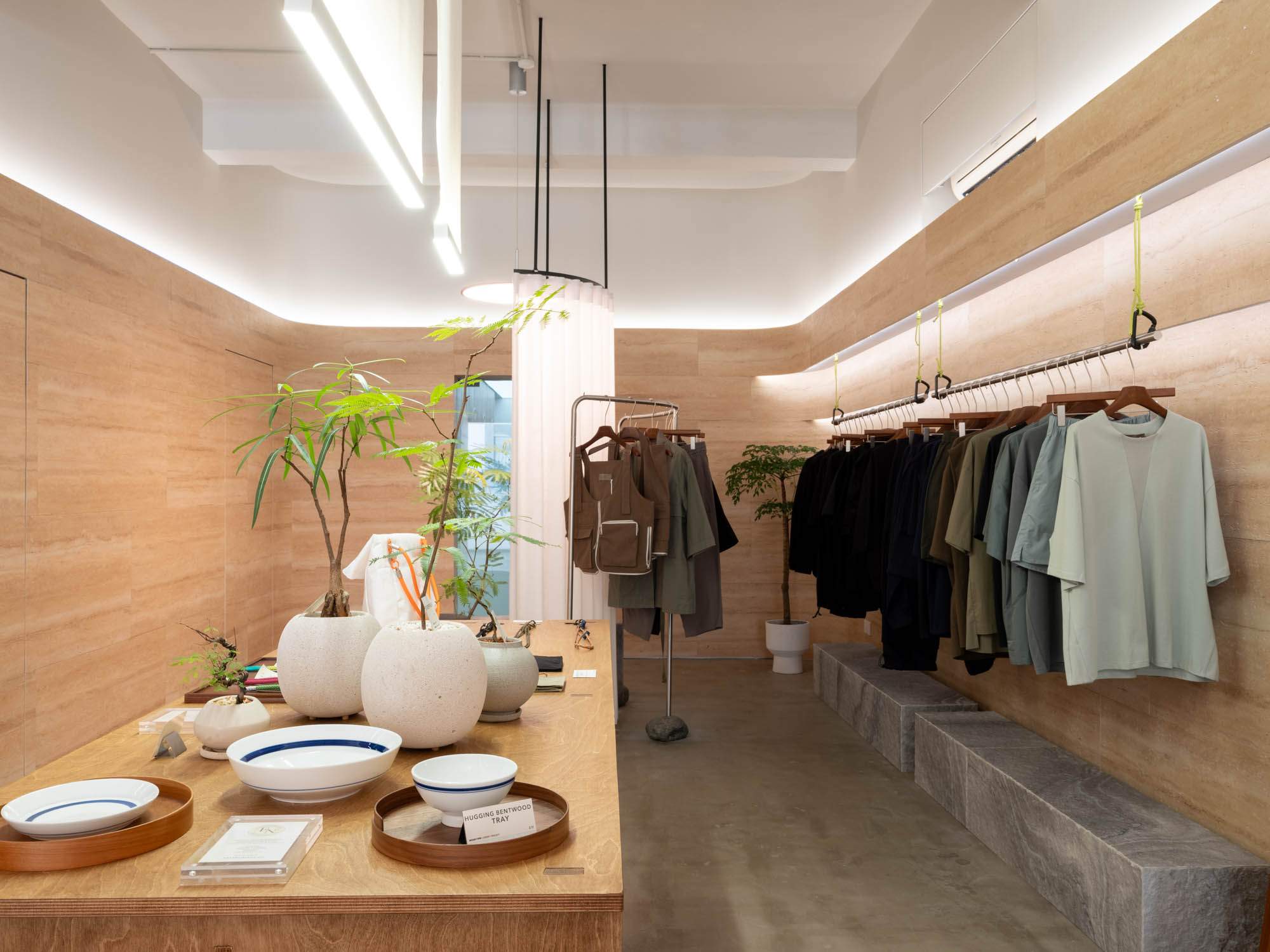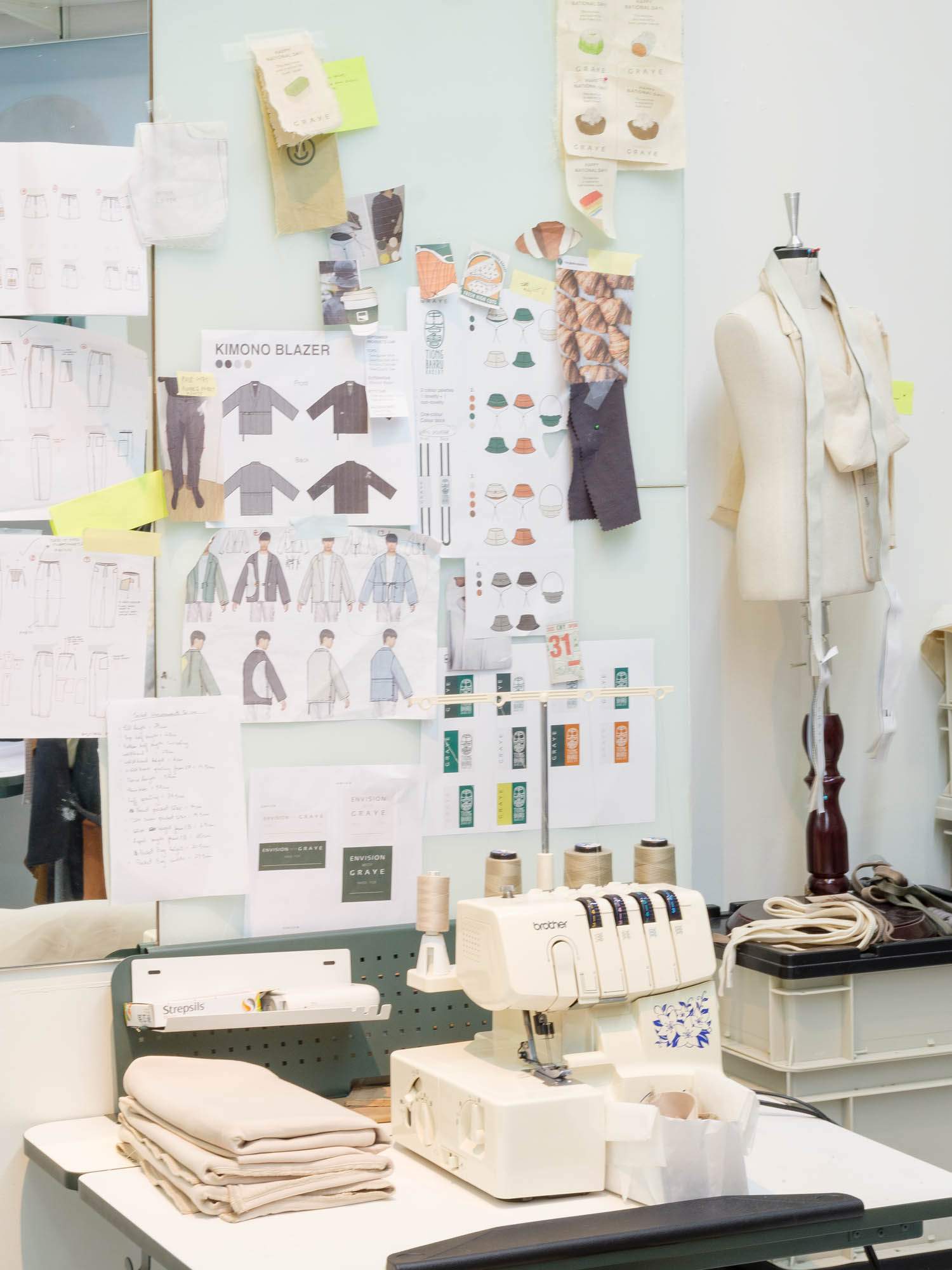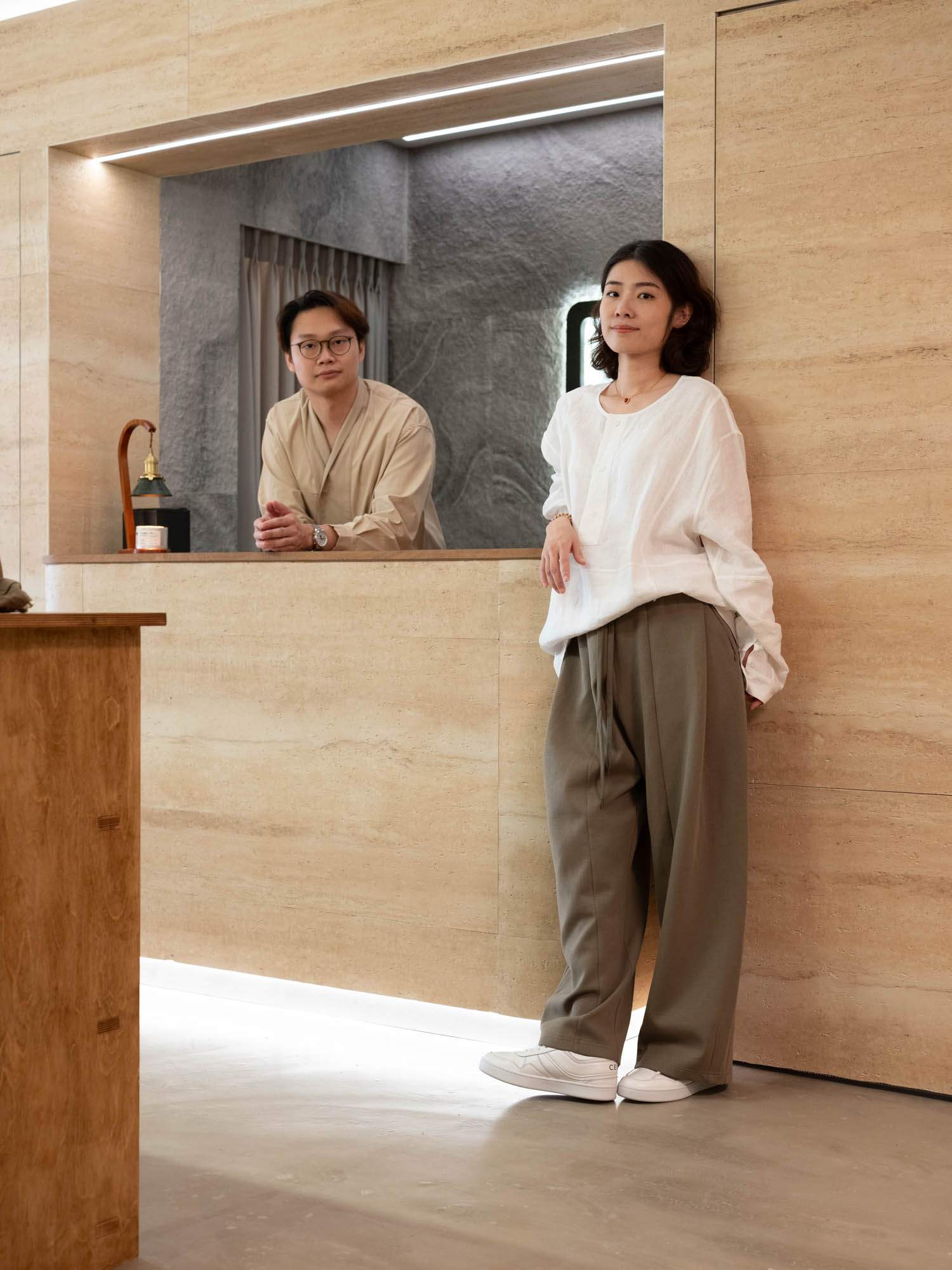 Singapore's warm weather means that designers here are less beholden to the demands of seasonal fashion and Sim and Xie tend to refresh their shop floor with small drops of four or five pieces at a time. They also offer a bespoke service, which ranges from small modifications to custom shirts, trousers and suit sets. "We want to realise our customers' vision by co-creating designs that they might have in mind," says Xie. 
grayestudio.com
---
Dream team
Daniel W Fletcher 3 Huntsman, UK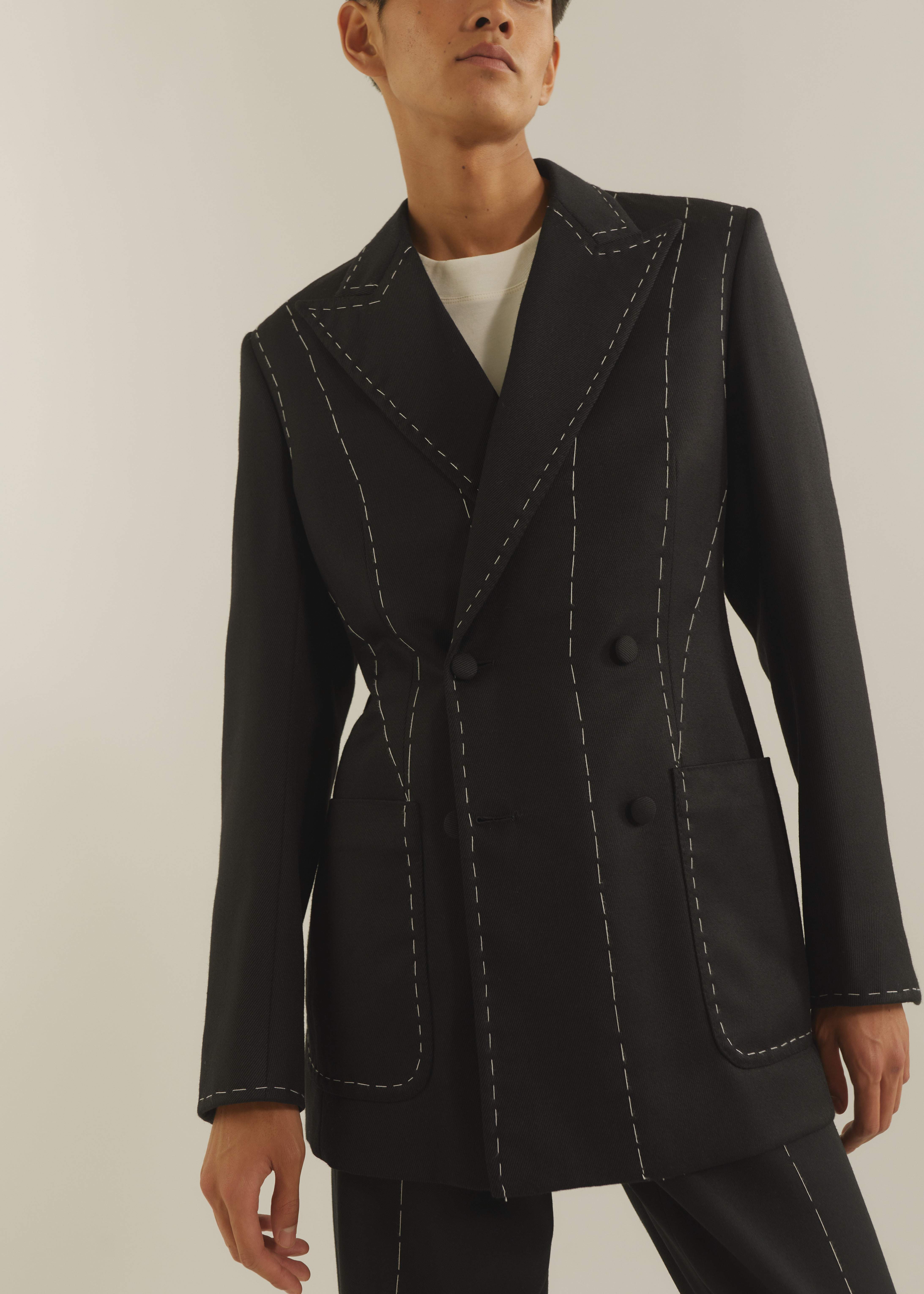 When young UK designer Daniel W Fletcher took up Huntsman's offer of a collaboration, his aim was to marry his take on contemporary tailoring with the traditions and know-how of the Savile Row stalwart. The result is an autumn capsule made entirely in the UK that features nine bespoke suits and 12 ready-to-wear pieces, such as tailored flares and tuxedo coats. The inspiration came from Huntsman's rich archives, including an original pair of breeches from the 1800s, which Fletcher was quick to single out. 
"We're used to working at a fast pace, whereas on Savile Row it can take up to six months to have a suit fitted," says Fletcher, who worked with Campbell Carey, Huntsman's creative director to tweak the proportions of traditional silhouettes and add a fresh perspective to what a Savile Row suit might look like. The two designers also added striking white topstitching throughout the edges of belted evening coats and double-breasted jackets. "We got to the final fit and a couple of the pieces were too black so we made a feature out of it," says Carey, who wanted the collection to feel androgynous. "Nowadays it's the fit that changes, not the design," says Fletcher. 
Carey was drawn to Fletcher's ability to modernise silhouettes through subtle tweaks – sharper shoulders, wider cuffs or tighter waistlines. "It was good for our tailors to get their teeth into something contemporary," he says. "Huntsman has the gentlemen's club-like exterior but inside it's vibrant and dynamic." 
huntsmansavilerow.com; danielwfletcher.com
---
Well-made essentials
Solid Homme, SouthKorea
Long before the South Korean wave took the world by storm, fashion pioneer Woo Young Mi was attracting international audiences all on her own, travelling to Paris since 2002 to showcase her label, Wooyoungmi. Now her menswear line, Solid Homme, which has been helping South Korean men look sharp for more than 30 years, is enjoying international momentum of its own, with its first show at Paris Fashion Week taking place last year. Wholesale partners such as Le Bon Marché in Paris and Club 21 in Thailand are also on board.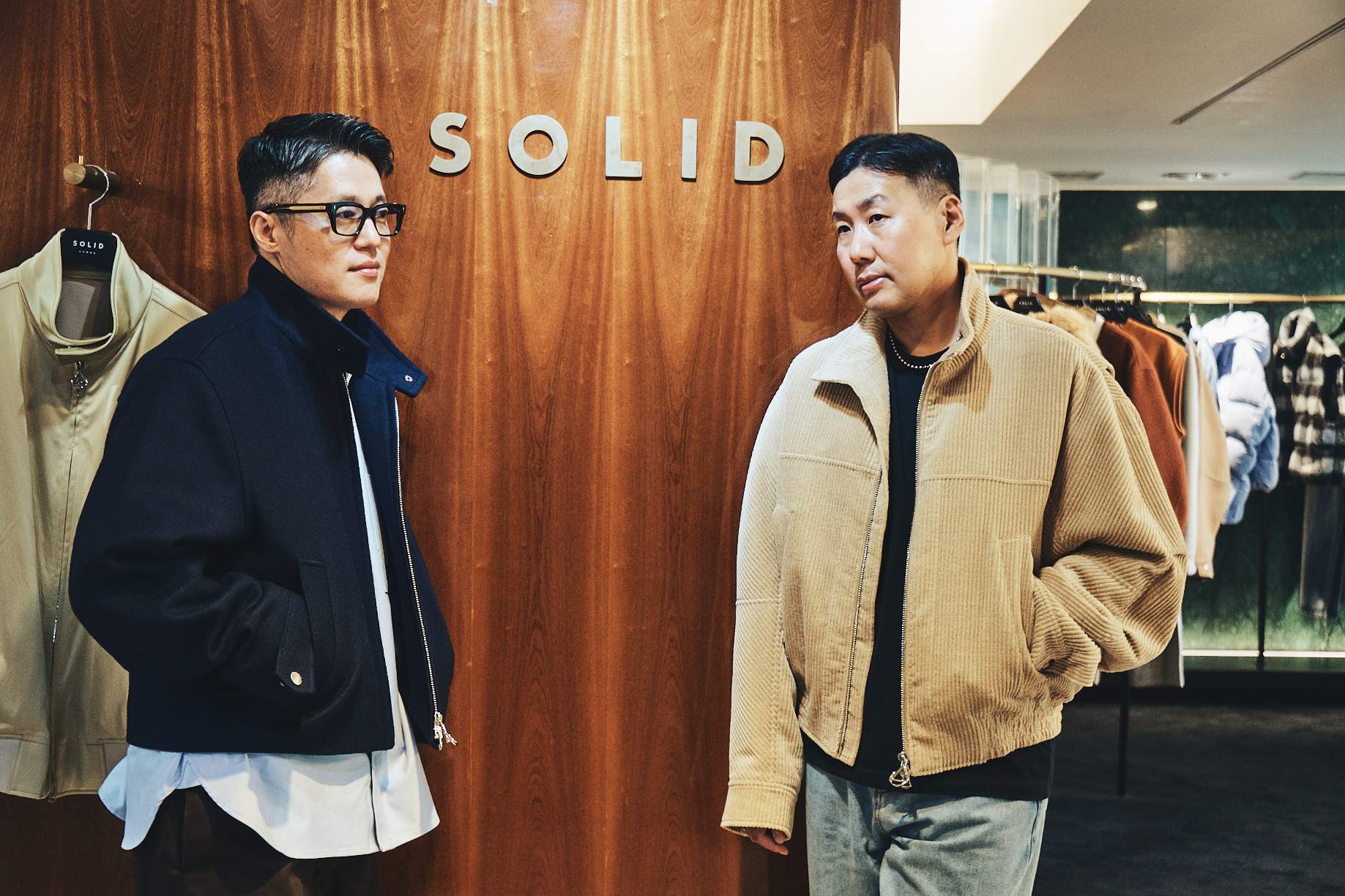 Solid Homme is famous for being one of the first labels in the country to propose, in the late 1980s, that men use fashion to express their identity. Known for its clean cuts, geometric shapes and flair for juxtaposing casual and formal wear, Woo's designs were a welcome departure from a market limited to traditional suiting and workwear. Fast forward to today and Woo still knows how to make a statement. Her latest collection, presented in Paris's Palais de Tokyo, received critical acclaim for its use of vintage fabric and reworking of familiar styles, from aprons to school uniforms. Her smart suede jackets, layered over slim suits, make for a great modern-day office uniform. 
solidhomme.com 
---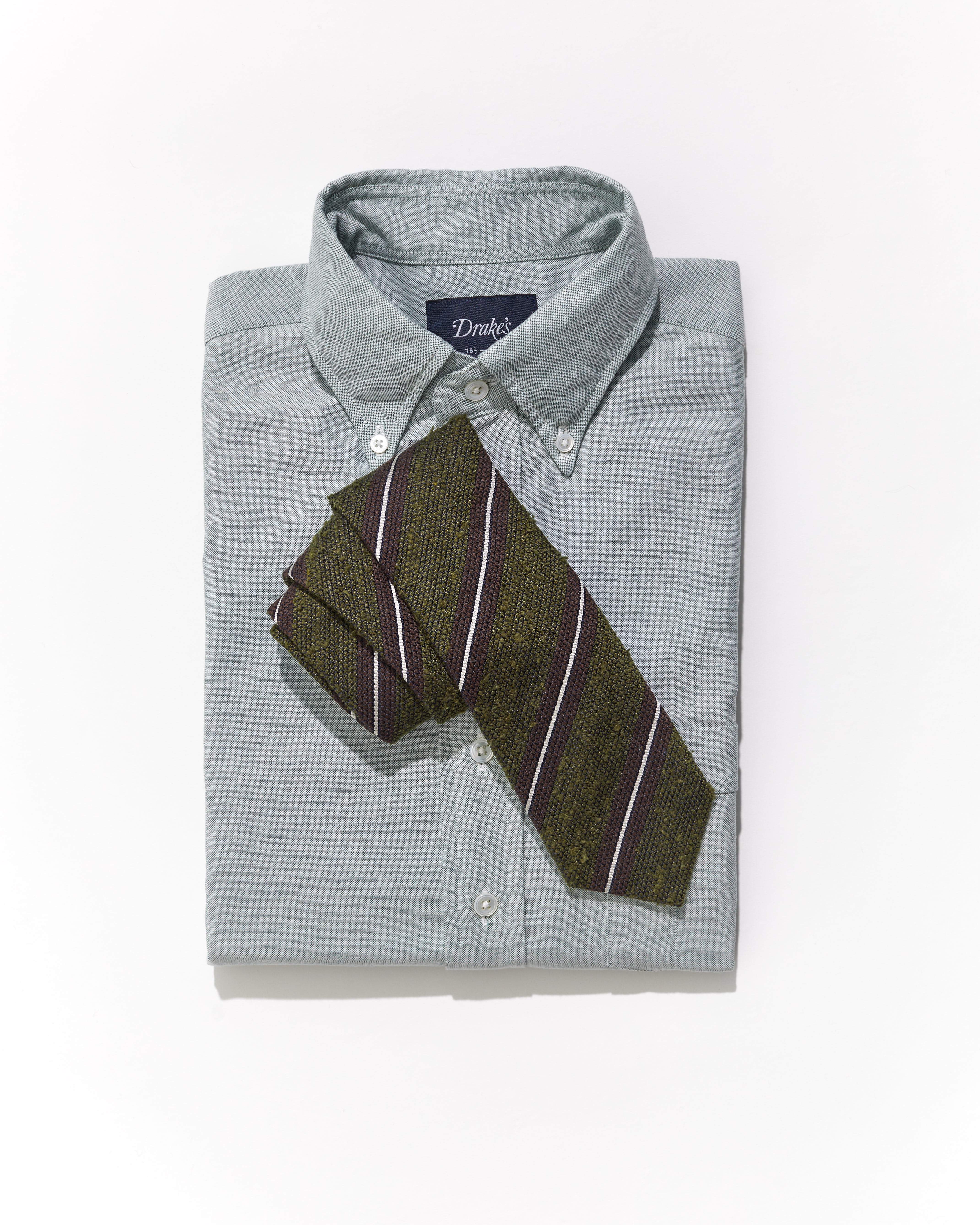 It was once necessary to cultivate a tie collection but more recently, donning a tie had gone the way of other morning rituals (a wet shave, a shoe polish). But Bottega Veneta and Prada have championed ties on recent runways, while Milanese tie-maker Bigi Cravatte reports an uptick in business. Ties are back –and that is a good thing. 
prada.com; bottegaveneta.com; bigicravatte.it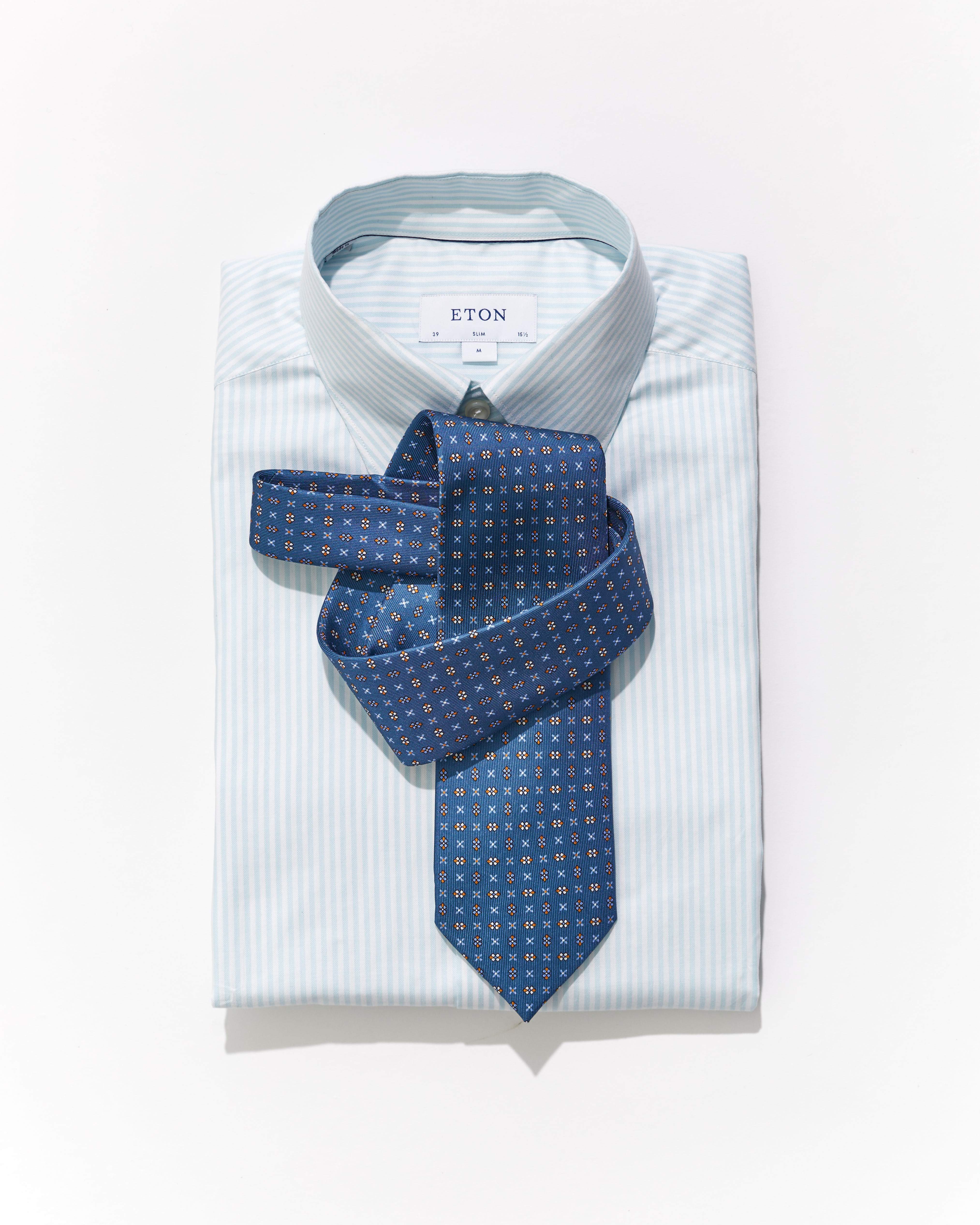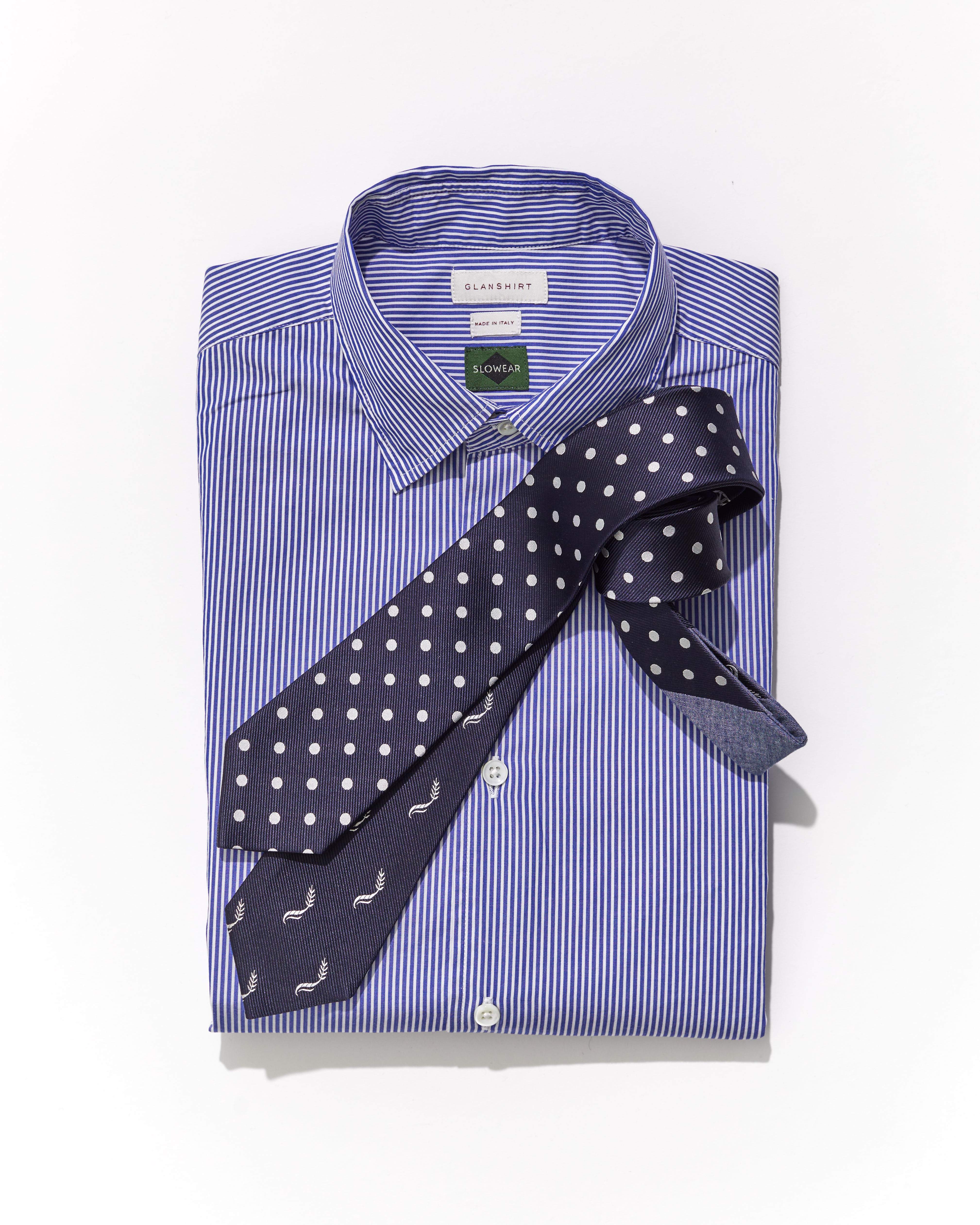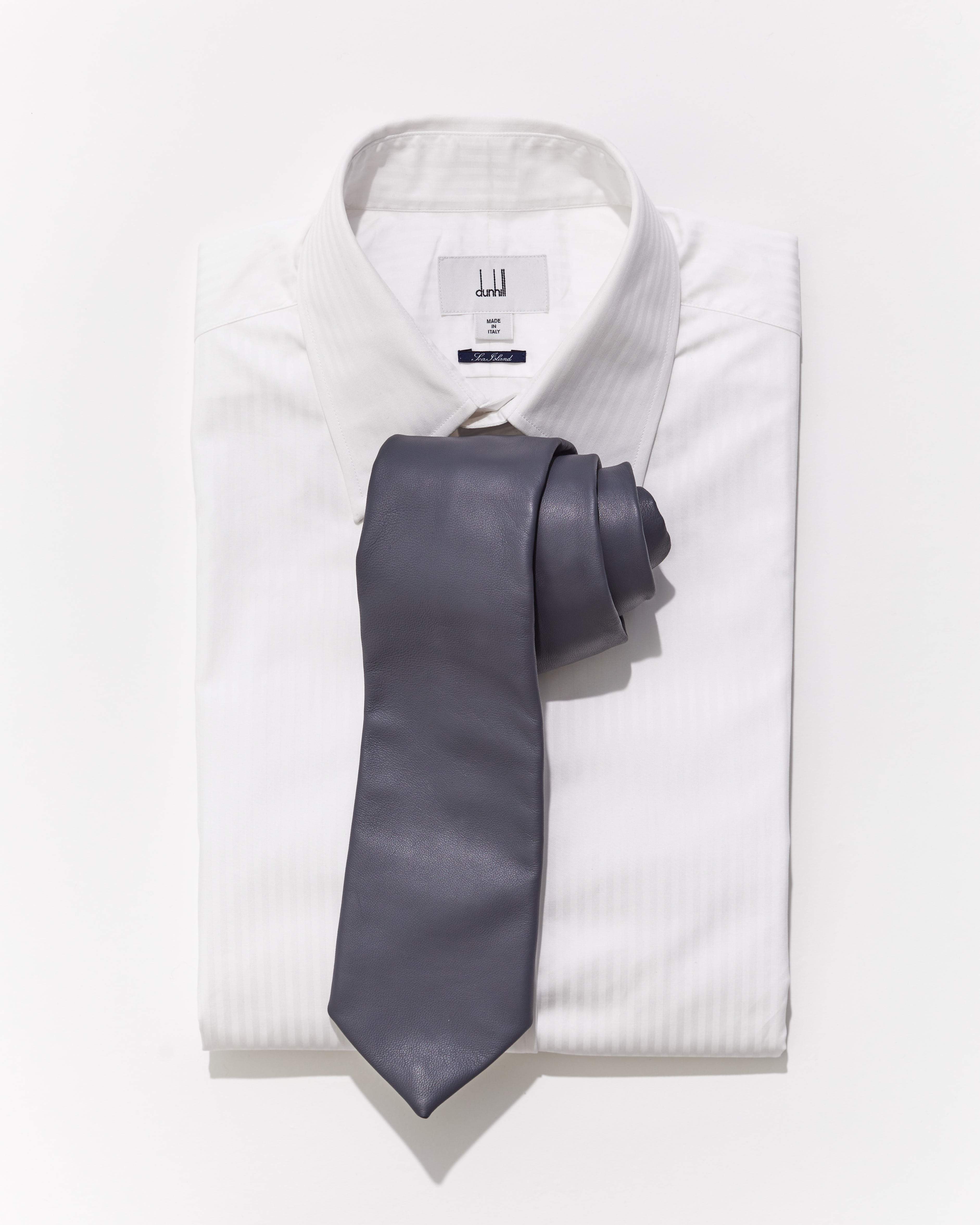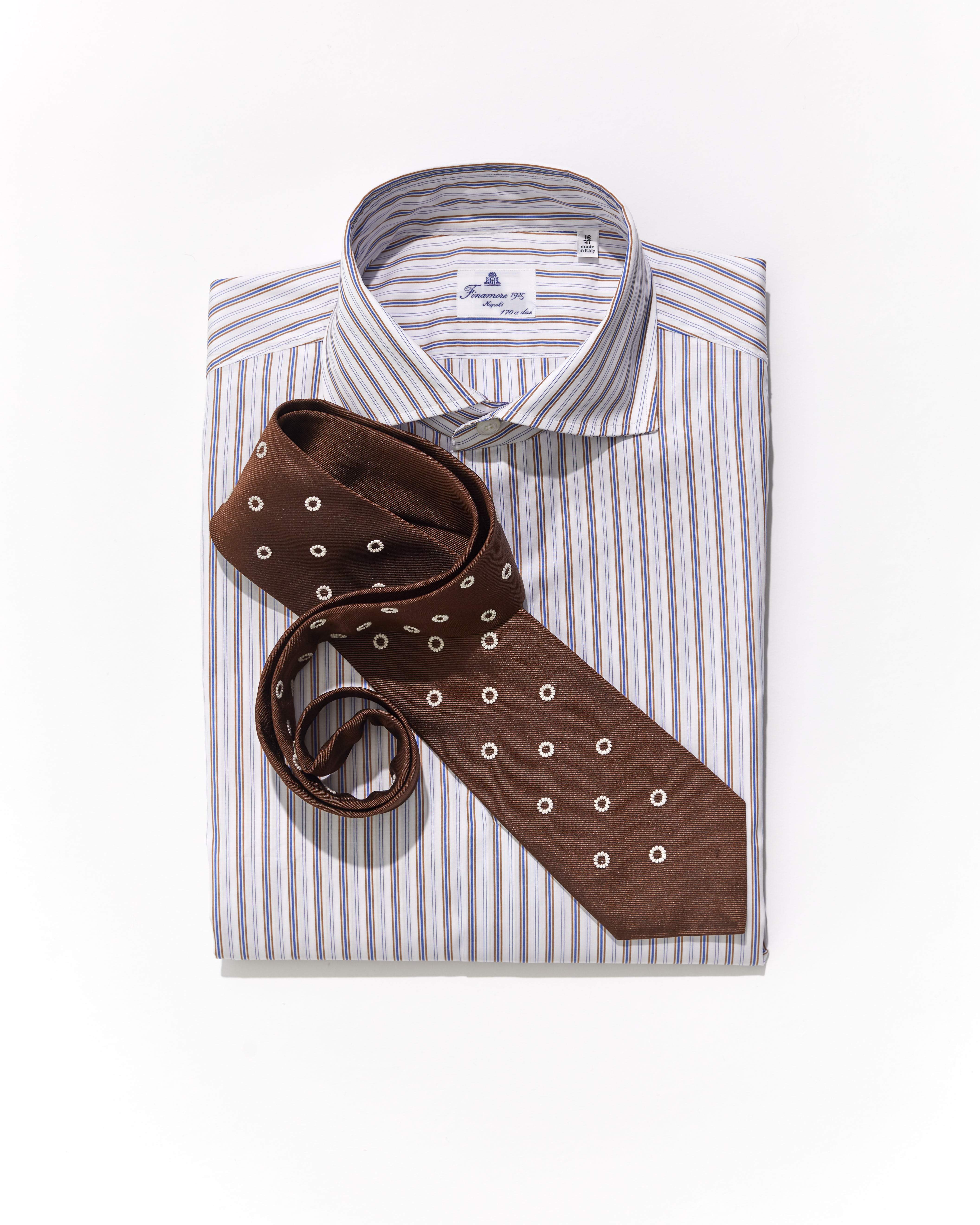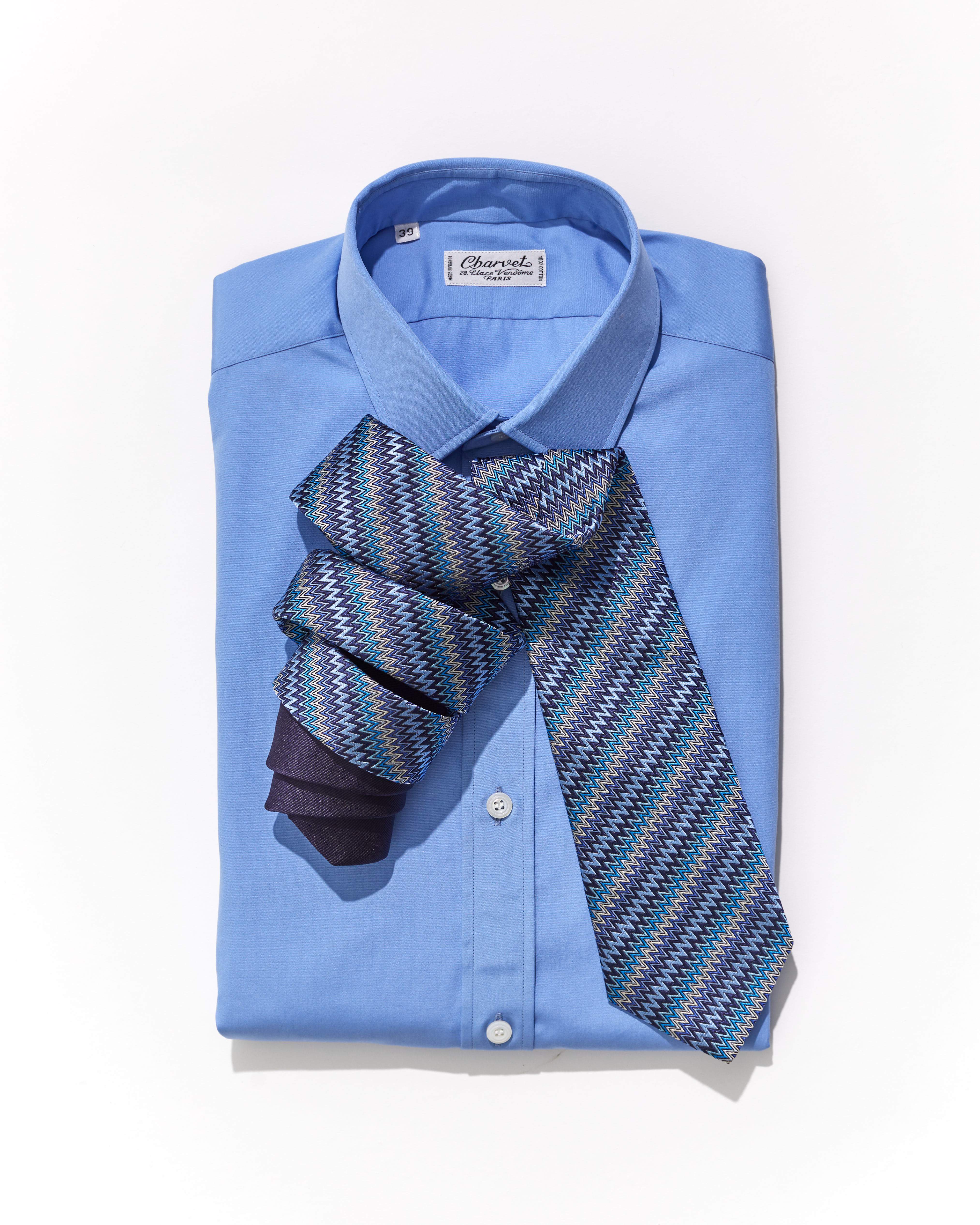 ---
Cause-led clothing
Thebe Magugu, SouthAfrica
Johannesburg-based Thebe Magugu was quick to make a mark with his eponymous fashion label, catching the attention of big names from Christian Dior to Adidas for collaborations with him. Here, he talks to monocle about his artistic process. 
Tell us why you used a colossal laundry bag for your first show in London?
Dunusa, downtown from Johannesburg, is where the US and Europe dump secondhand garments. It inverts that trickle-down theory that says fashion starts at the top and makes its way down the classes, ending up in places like Dunusa. I sourced the pieces in Dunusa instead, collected them in a laundry bag and pushed them back up into a luxury space. 
Why are you drawn to strong graphics? 
I love using humorous graphics on a luxurious, silk garment. One seemingly abstract pattern might really just be an enlarged image of fish and chips.
Do you feel pressure to continue tackling bigger social or political issues? 
We will often explore topics like the levels of corruption in South Africa. However, while one collection might be cerebral, another can be light-hearted. It's a balancing act.
thebemagugu.com
---
Subcontinental shifts
Itoh, India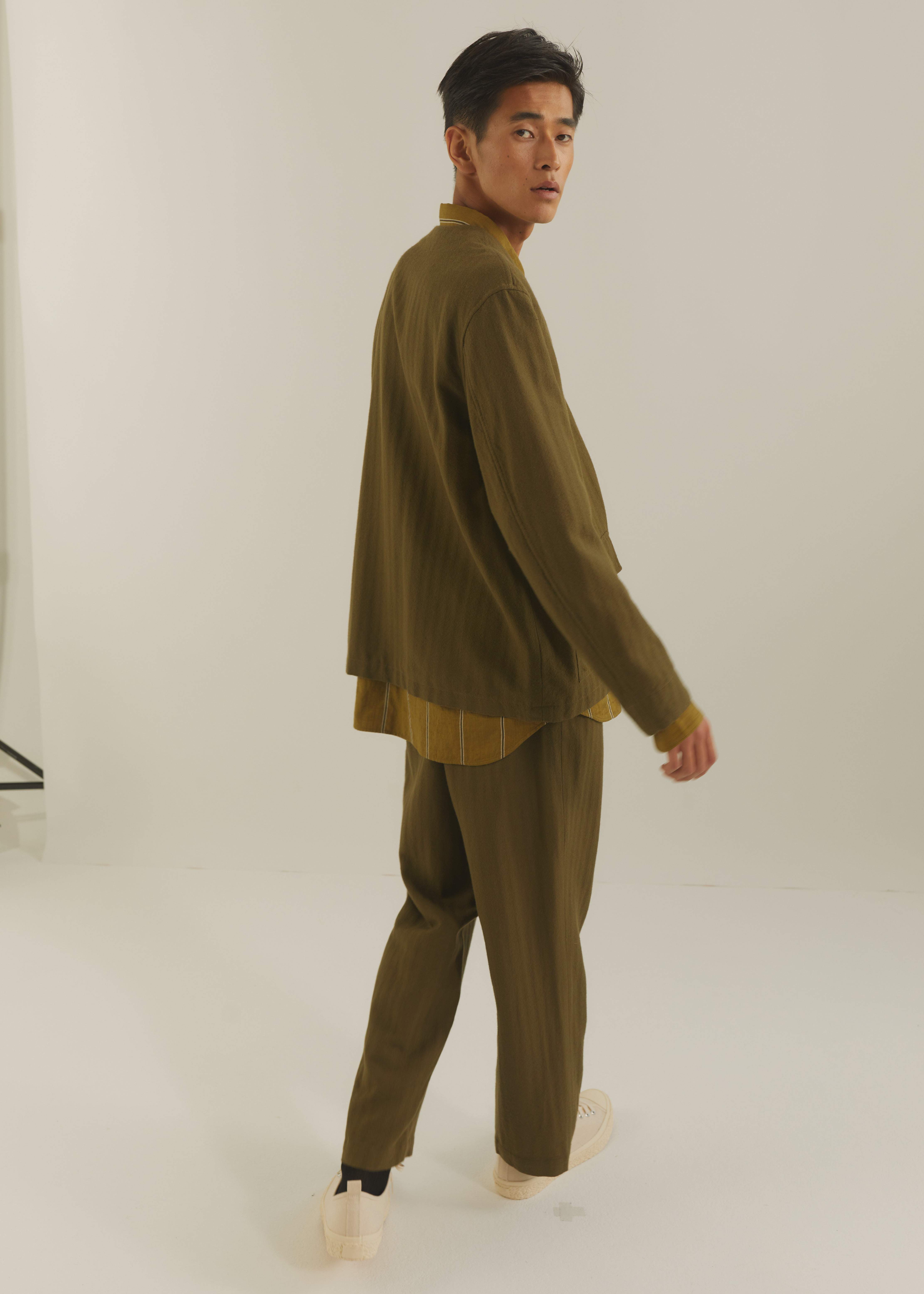 Amit Babbar, the New Delhi-based fashion designer and founder of menswear label Itoh, draws inspiration from his hometown when it comes to blending modernity and the ancient world. Since launching in 2018, the brand has been releasing capsule collections featuring minimal silhouettes – think summer jackets, long shirts and drawstring trousers in earthy hues. Almost everything is made from natural, handwoven fabrics such as wool, linen, cotton and silk which stand out for their rich textures – the result  of close collaborations with weavers and artisans in West Bengal, who are equally committed to conserving India's artisanal heritage. "The core idea behind Itoh is to maintain the relevance of the handloom and explore craft," says Babbar. "These are processes that are struggling to survive in the current global economy because of how time-consuming they are. That's why we only release small collections, to give our artisans time and flexibility to create the weaves." 
Babbar has the same approach when laying out his business's international expansion plans, working with a handful of retailers such as Barbershop in South Korea or Takashimaya in Japan, who share the same enthusiasm for slow fashion.
itoh.in
---
Fedora frenzy
Fernández y Roche, Spain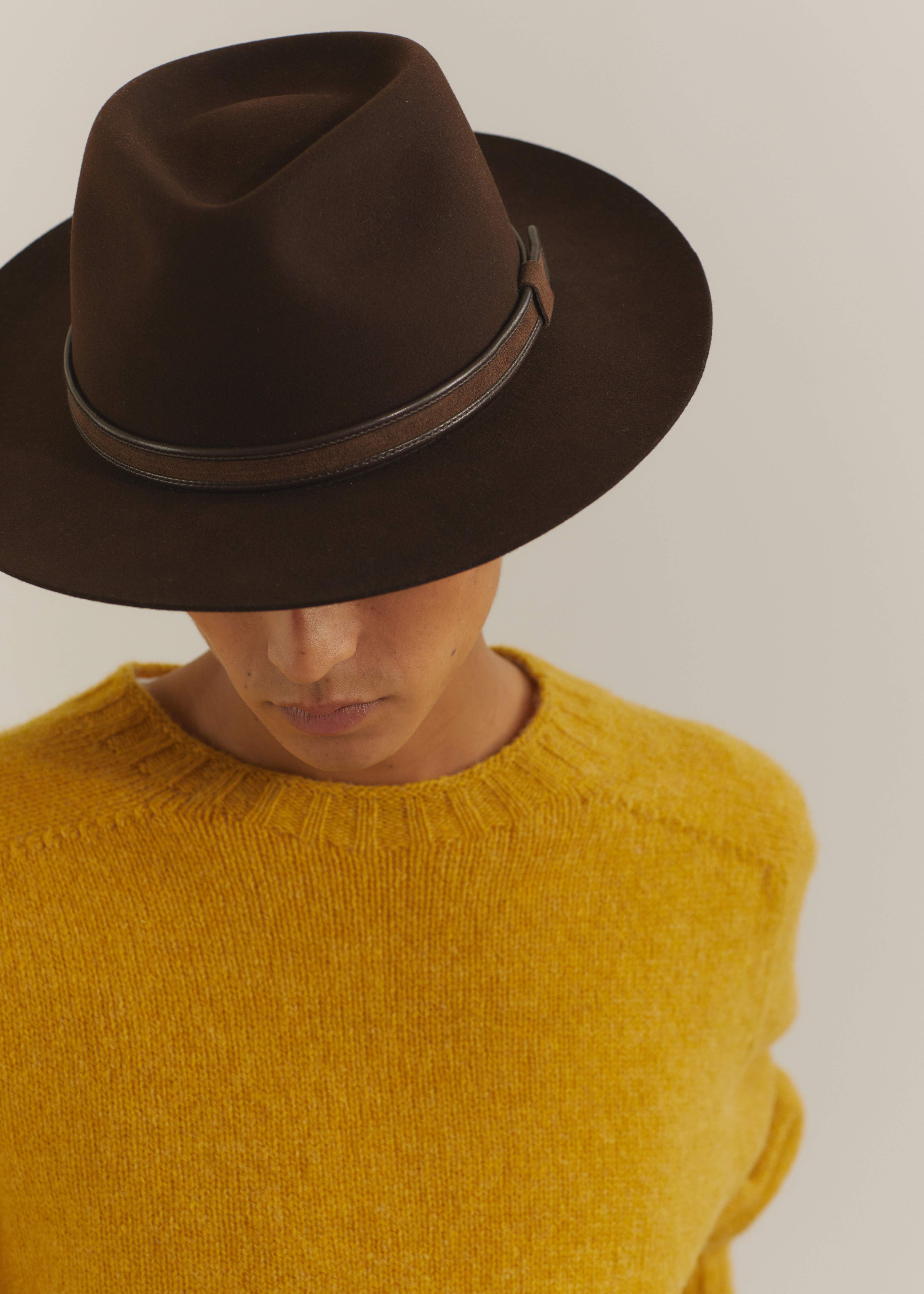 Spanish hatmakers Fernández y Roche have been handcrafting hats and caps since 1885 in their Seville factory. Using techniques that date back more than 100 years, the brand creates fedoras, panamas and trilbies from felt and straw, while its signature flat caps are made using cotton and linen weaves. The label's rich history has also caught the eye of Christian Dior's master milliner Stephen Jones, who collaborated with its team of artisans on a range of wide-brimmed fedoras, presented during the French house's most recent Cruise show in Seville. We recommend one of their classic wool- felt fedoras in chocolate brown or beige to update your autumn wardrobe. 
fernandezyroche.com
---
Simple pleasures
Egrey, Brazil
Egrey is fast becoming a mainstay in São Paulo's fashion scene, with two shops, one in the city's renowned Iguatemi shopping centre and another in the leafy neighbourhood of Jardins. Behind its success is founder Eduardo Toldi, a former architecture student whose Lebanese-Italian heritage reflects, in many ways, the city's immigration history. "We used to eat kibbeh and pasta on the same table," he says.
Toldi felt that São Paulo was missing a brand that specialised in minimalist design and muted colours. "In Brazil we have lots of colourful, regional references but São Paulo is such a cosmopolitan city, that it needed a brand like ours, inspired by neutral tones," he says. Toldi often references modernist Brazilian architecture in his work, aiming to capture the same timelessness and fluidity associated with Oscar Niemeyer's masterpieces.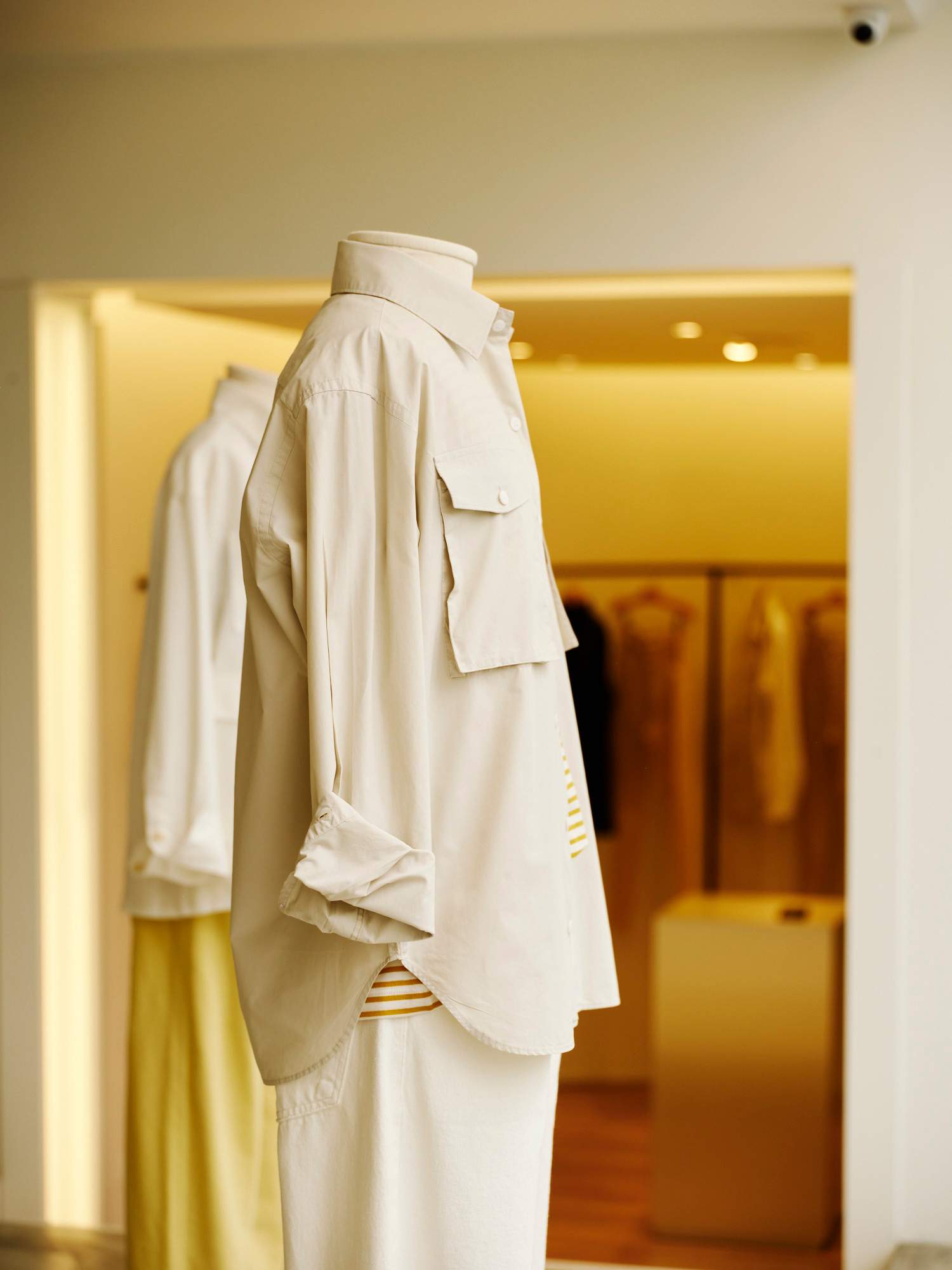 When looking to the future, he is happy to keep the brand local. "I have a loyal customer base in the city and there is growth in the shops," says the designer. He is equally happy to stray away from fashion's trend cycles. "Our designs are only slightly updated with a new colour here and there," he adds. His independent spirit is a great example of how to operate a fashion label on your own terms. 
egrey.com.br
---
Uniform vision
Pottery, SouthKorea
South Korean menswear label Pottery was created by Kim Geonwoo with a singular mission: redefine uniforms. If conventional uniforms used to be signifiers of a group or community you belonged to, Kim says that today's dress represents the lifestyles that we choose to espouse. Within just a few years, Pottery has become one of South Korea's most sought-after menswear brands – so much so that its flagship shop in Seoul's upmarket Hannam area is undergoing an expansion. The trick – and its motto – has been to provide "organised comfort", meaning clothing that makes people feel at ease and, simultaneously, smart enough to go to work in. A noteworthy asterisk is Pottery's popularity with those aged under 35, a demographic that has been quick to reject the athleisure wave of the pandemic, seeking well-made wardrobe classics to wear to work. 
"There's so much joy in growing up with a brand you love and [letting it influence] your sartorial tastes," says Kim.
ptry.co.kr
---
Seamless design
Teclor, Japan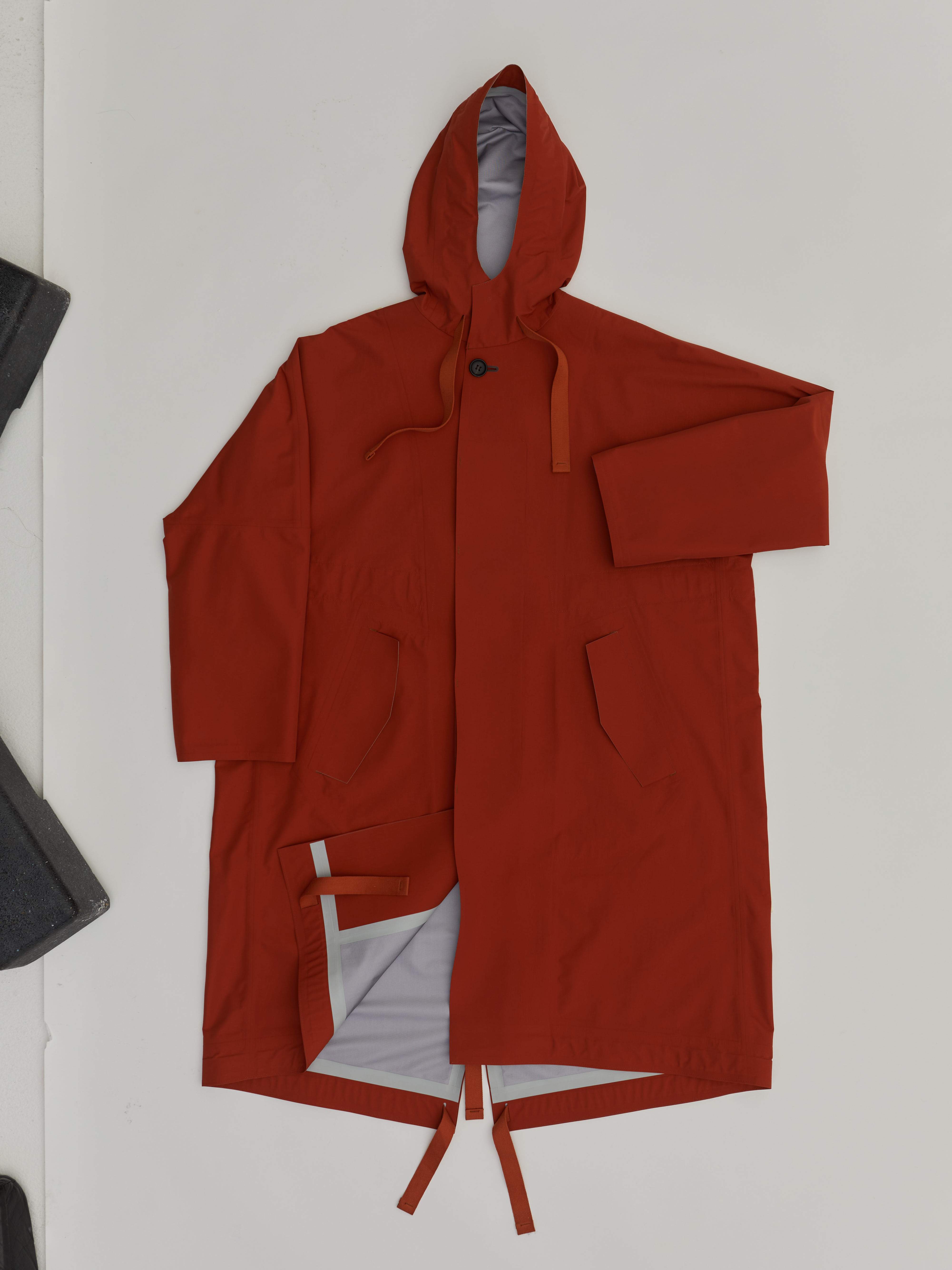 The Japan Apparel Fashion Industry Council created J Quality to highlight the work of some of the country's best small and medium-sized manufacturers at international fairs, such as Florence's Pitti Immagine Uomo. We have our eye on Santei, a manufacturer in Gifu that makes the stylish factory brand Teclor. Santei has been manufacturing suits for more than 60 years and is best known for mixing traditional tailoring with new fabrics and technology. Its speciality is seamless garments, such as this smart coat, which is made from a soft yet technical silk-and-polyester fabric and comes in unisex sizes. Its collar is made with a stretchy, wrinkle-free fabric called PolyFlex. Technical innovations aside, these are wardrobe staples that look great and age even better. 
jquality.jp; teclor.jp
---
Walk past Colbo in Manhattan's Lower East Side and it will look more like a social club than a clothing shop, with locals lounging on the outdoor benches and chatting over iced coffees. The boutique, which was opened by Tal Silberstein, stocks clothing, coffee and other knickknacks – and was designed as a gathering spot from the get-go.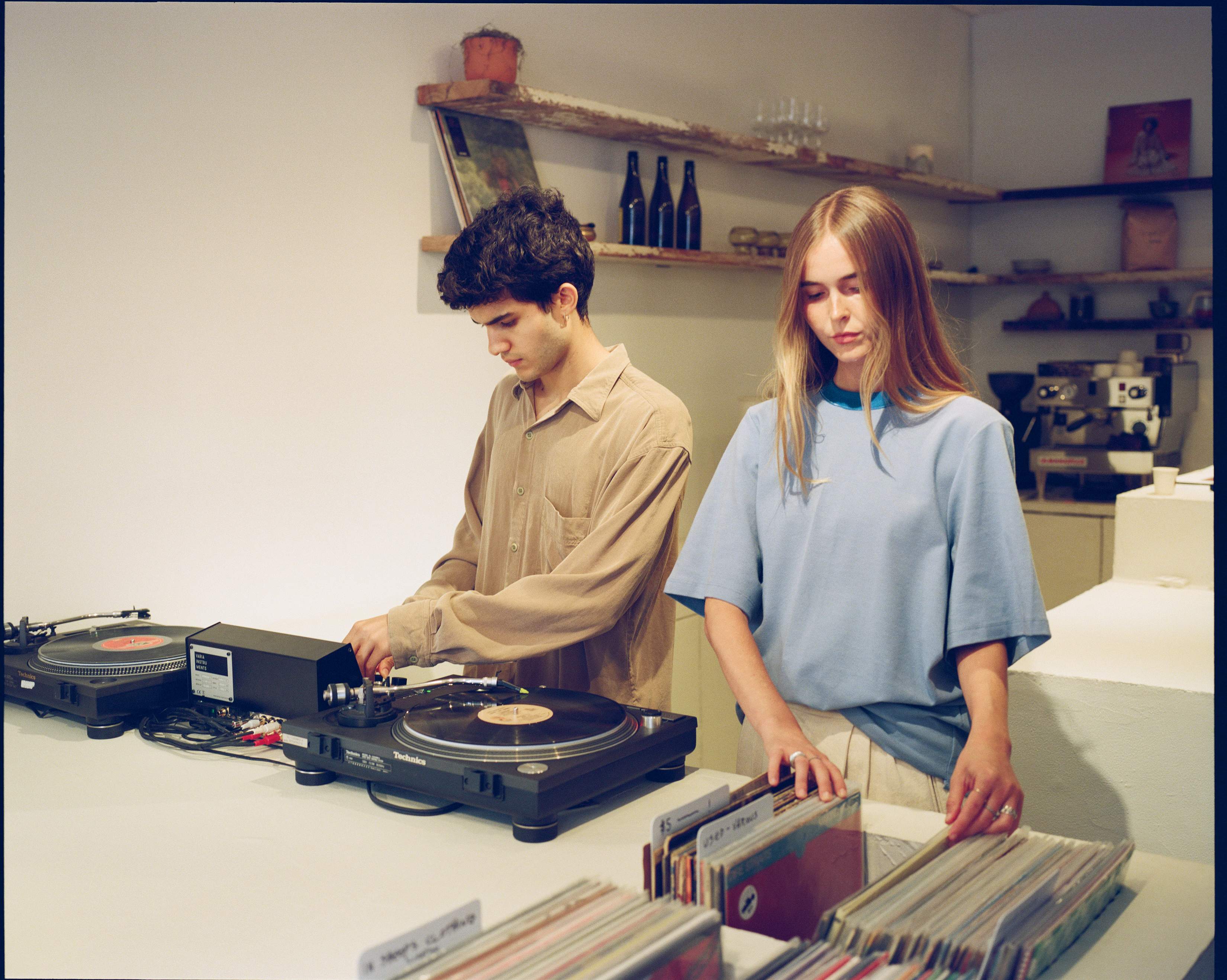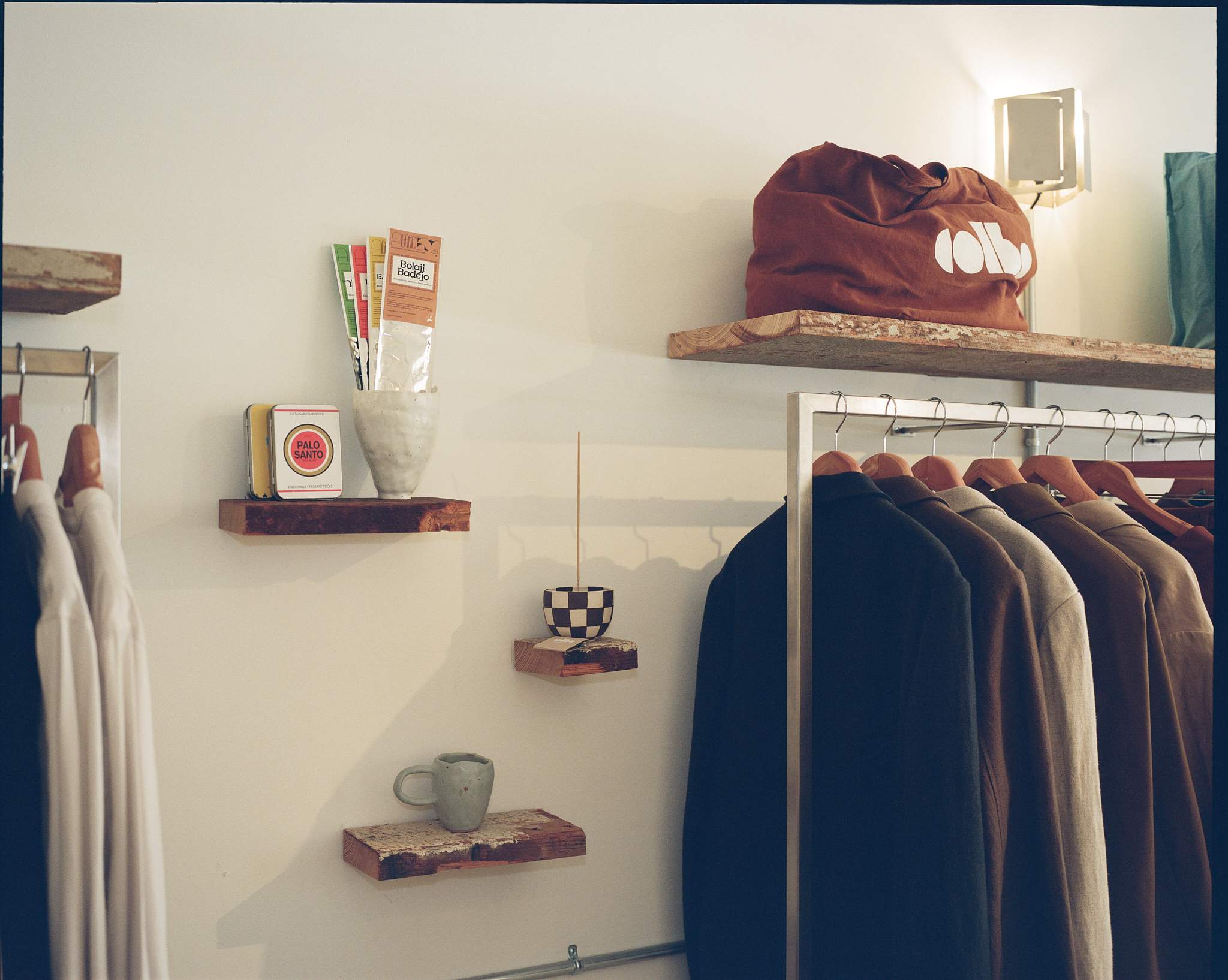 On the counter, rows of records for sale sit next to a record player that's constantly spinning with Fela Kuti and the like. "Music is very important to us," says Silberstein, who  previously worked at Public Records in Brooklyn. "The idea was to create this white box that we can change around all the time." Beyond his vintage selection, the retailer also supplies clothing from some 15 brands, including New Delhi-based Karu Research and Amsterdam-based Camiel Fortgens. "Most aren't commercially known," says Silberstein, who selected designers he knows or has worked with, such as Israeli-born Hed Mayner. On weekends, the space often hosts pop-ups with local DJs and nearby businesses, such as Parcelle Wine, driving the neighbourhood element even further. 
colbo.nyc
---
House of wax 
Southern Field Industries, Japan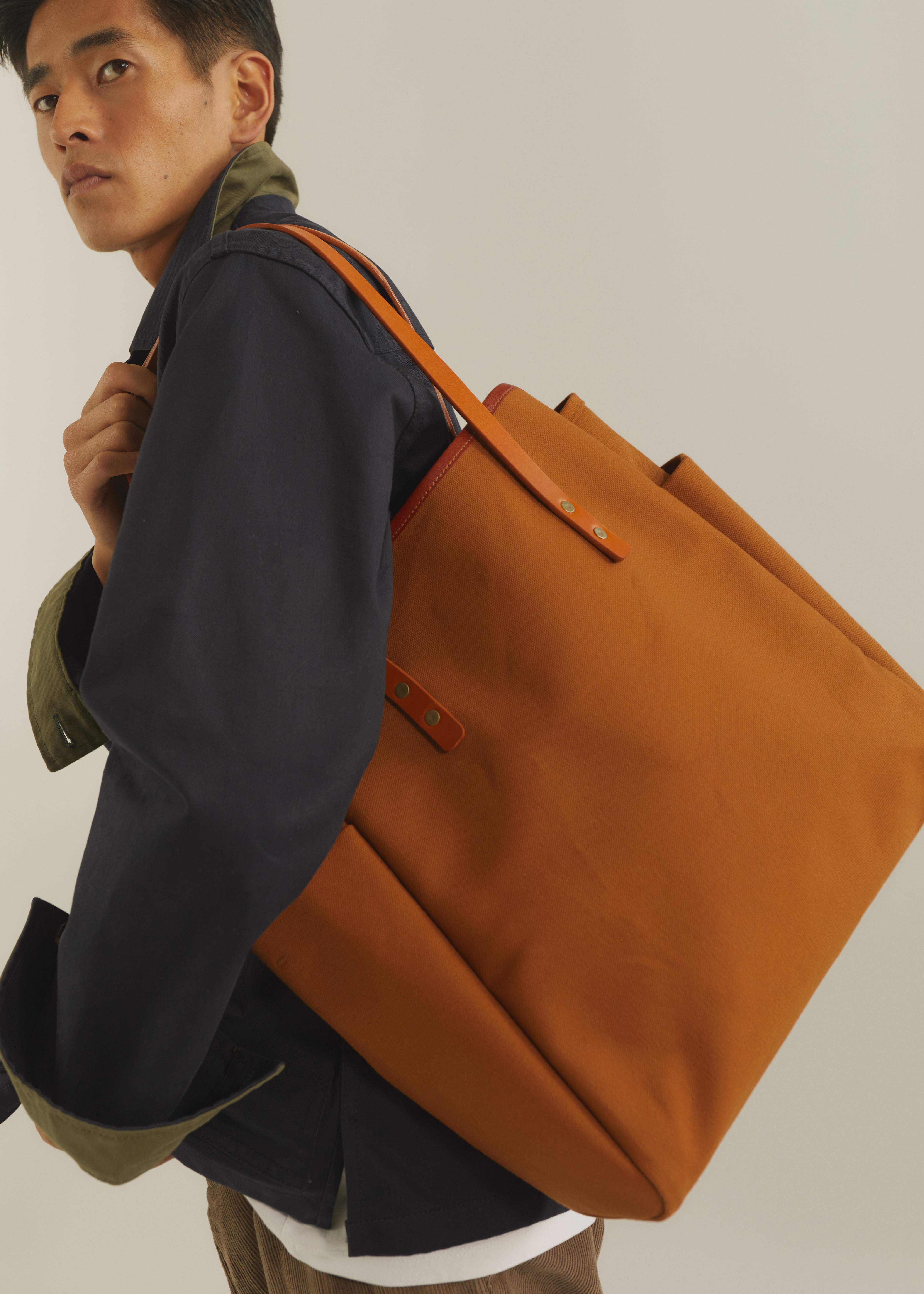 Manabu Okada never meant to be in the fashion business. Before starting his bag and leather goods brand, Southern Field Industries, he was working for his father, producing equestrian products that were used at racetracks and training centres across Japan. "It was a busy factory," he says. "I thought I'd be inheriting this thriving business." But 12 or so years after he joined, the company folded. Undeterred, Okada decided to set up his own company and find new ways to work with the same suppliers that his father had dealt with.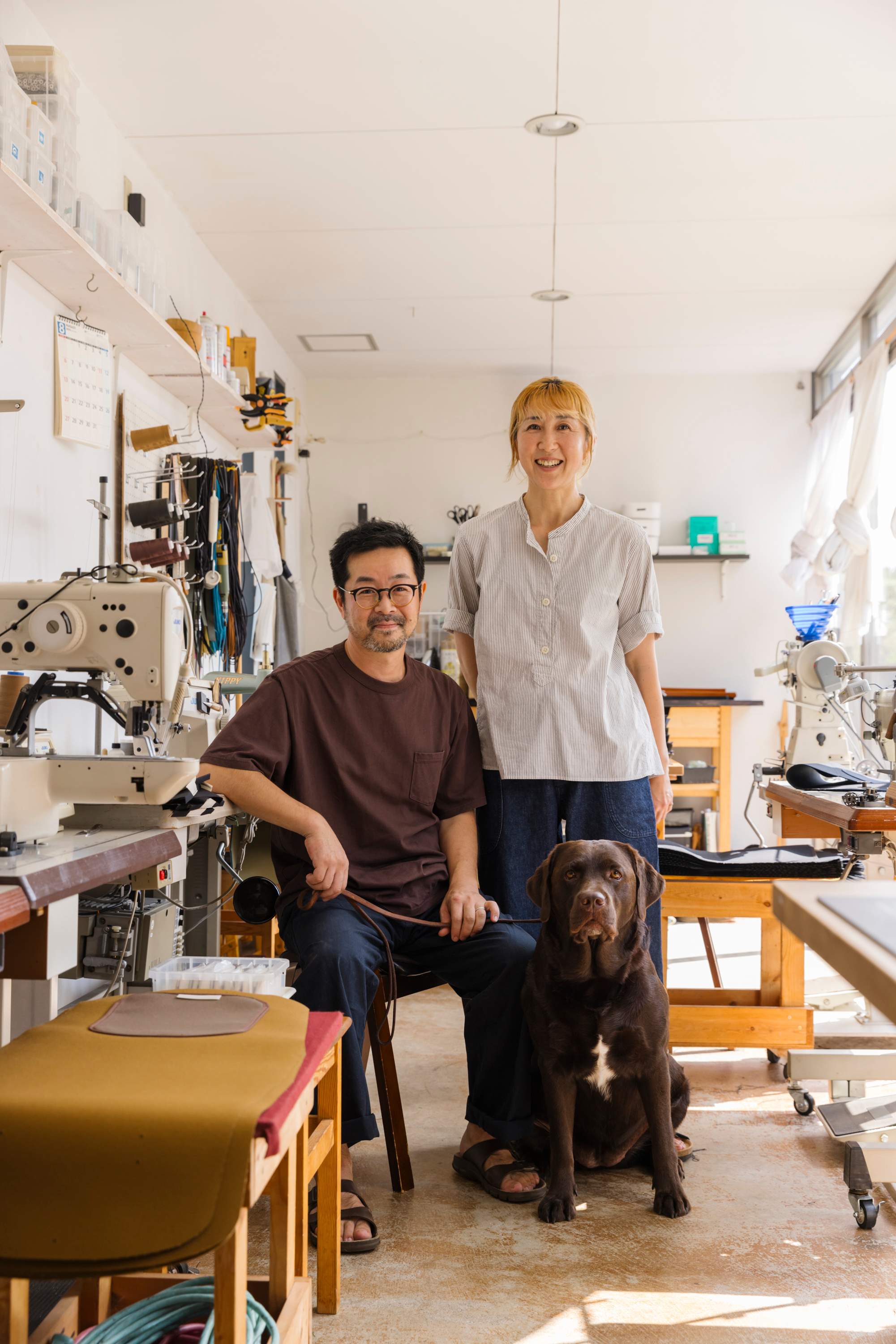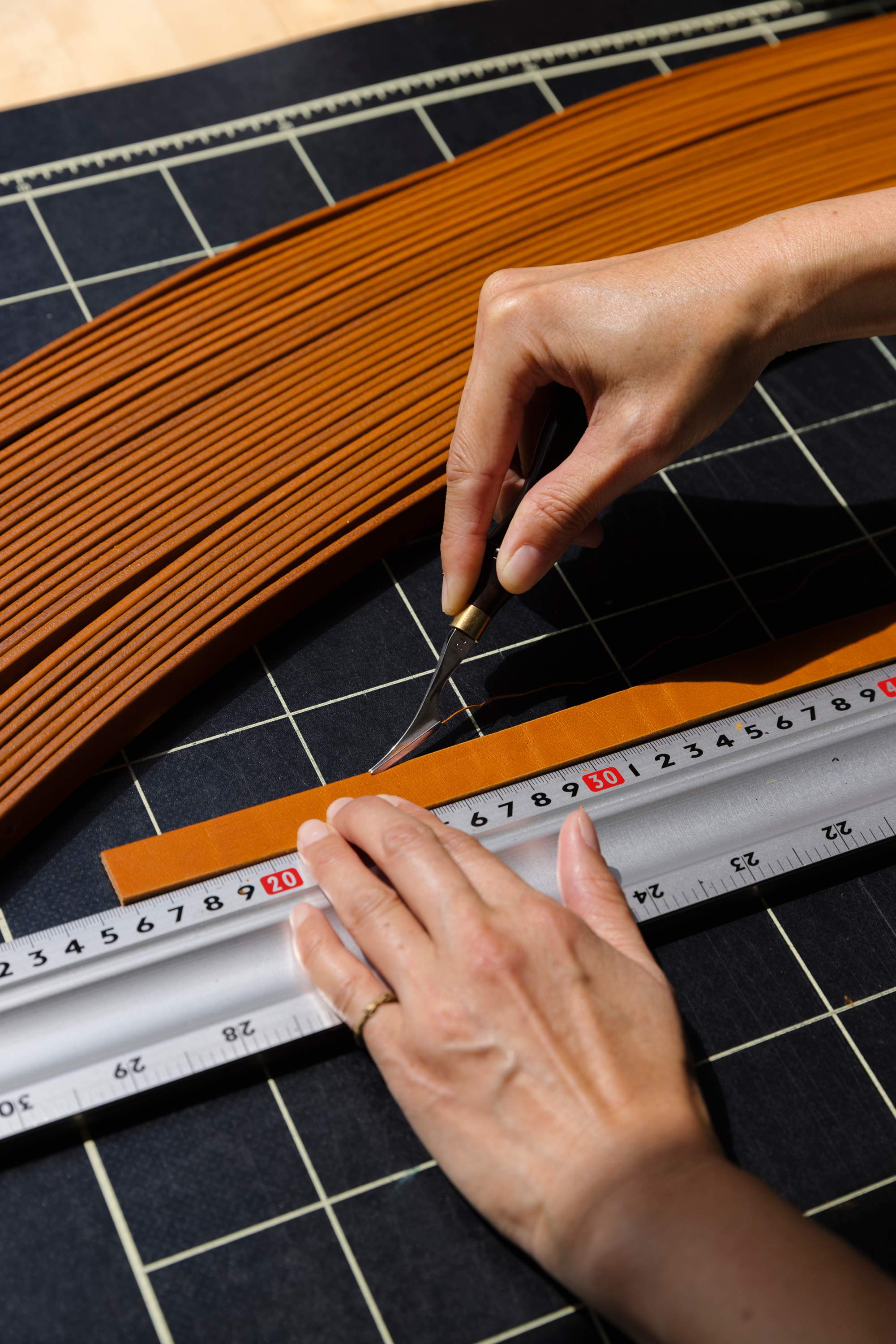 The brand's name is an homage to Nanbata ("Southern Field"), where his father's business was located. But Okada moved his company to another part of rural Saitama and started by designing equestrian goods, as well as bags, boots and saddle cases, with a small team that included his wife, Keiko, and two staff members. The positive reaction to the bags encouraged Okada to design a new tote to sell on Etsy – and the business transformed from there. Today the company specialises in tote bags, backpacks, duffle bags and other small leather goods. The materials used are mainly waxed canvas, sourced in Kurashiki in Okayama, with leather dyed in Tochigi. "We try to keep the number of items and process as minimal as possible," says Okada. "Efficiency is important not just for production but also for achieving a durable and beautiful design." The couple sell bags nline platform and in shops in Japan, Sydney, Paris and Vancouver. "We are grateful that our products receive love from so many different people." 
southernfieldindustries.com
---
Wrist assessment
This season's best watches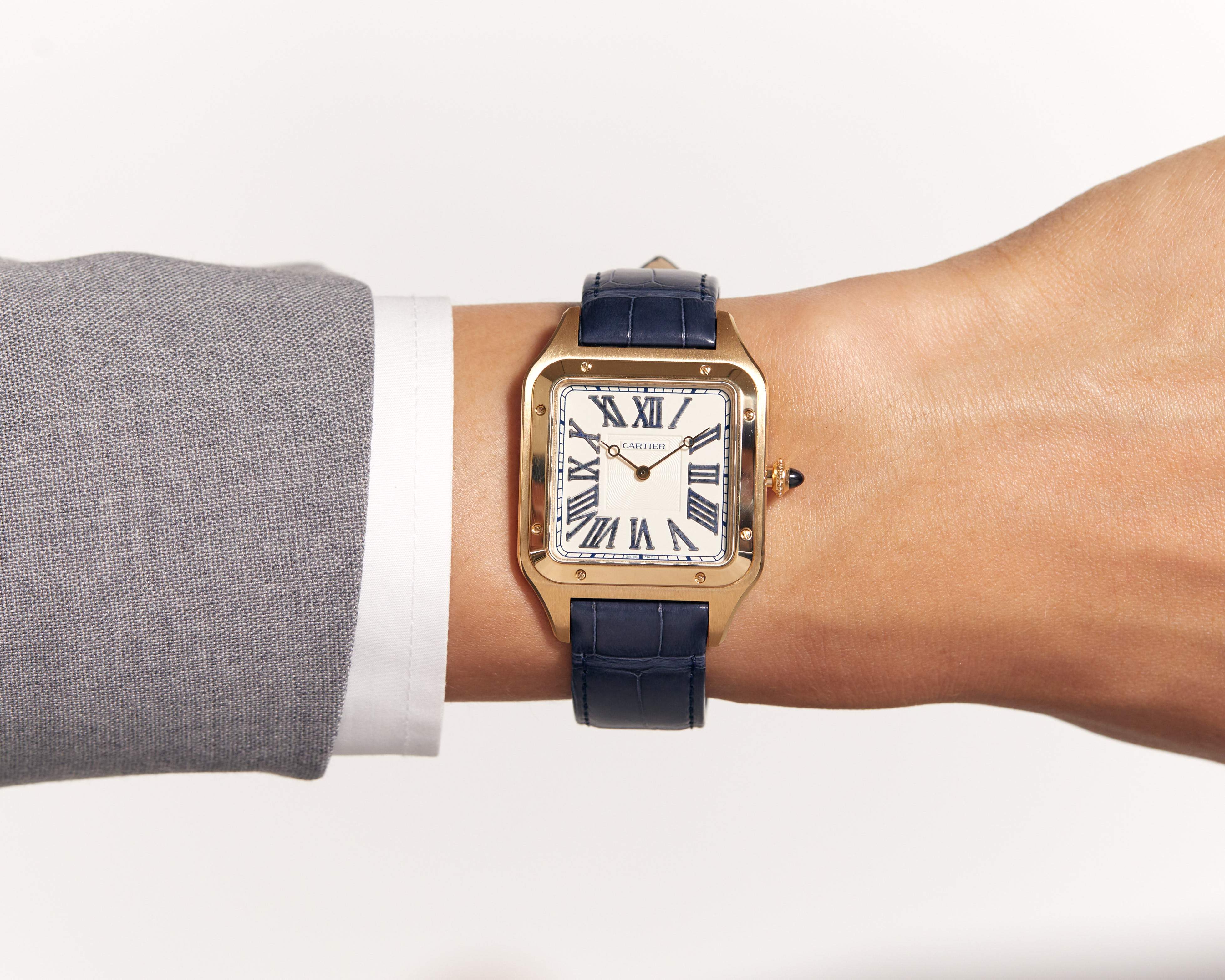 Let craftsmanship and timeless design guide your watch choices this autumn. We have our eye on monochromatic marvels, such as Omega's blue Seamaster Diver model; meanwhile, a black leather band paired with an elegant dial never goes out of style. Whether it's clean lines and simplicity or smart complications that make you tick, we present the season's top timepieces.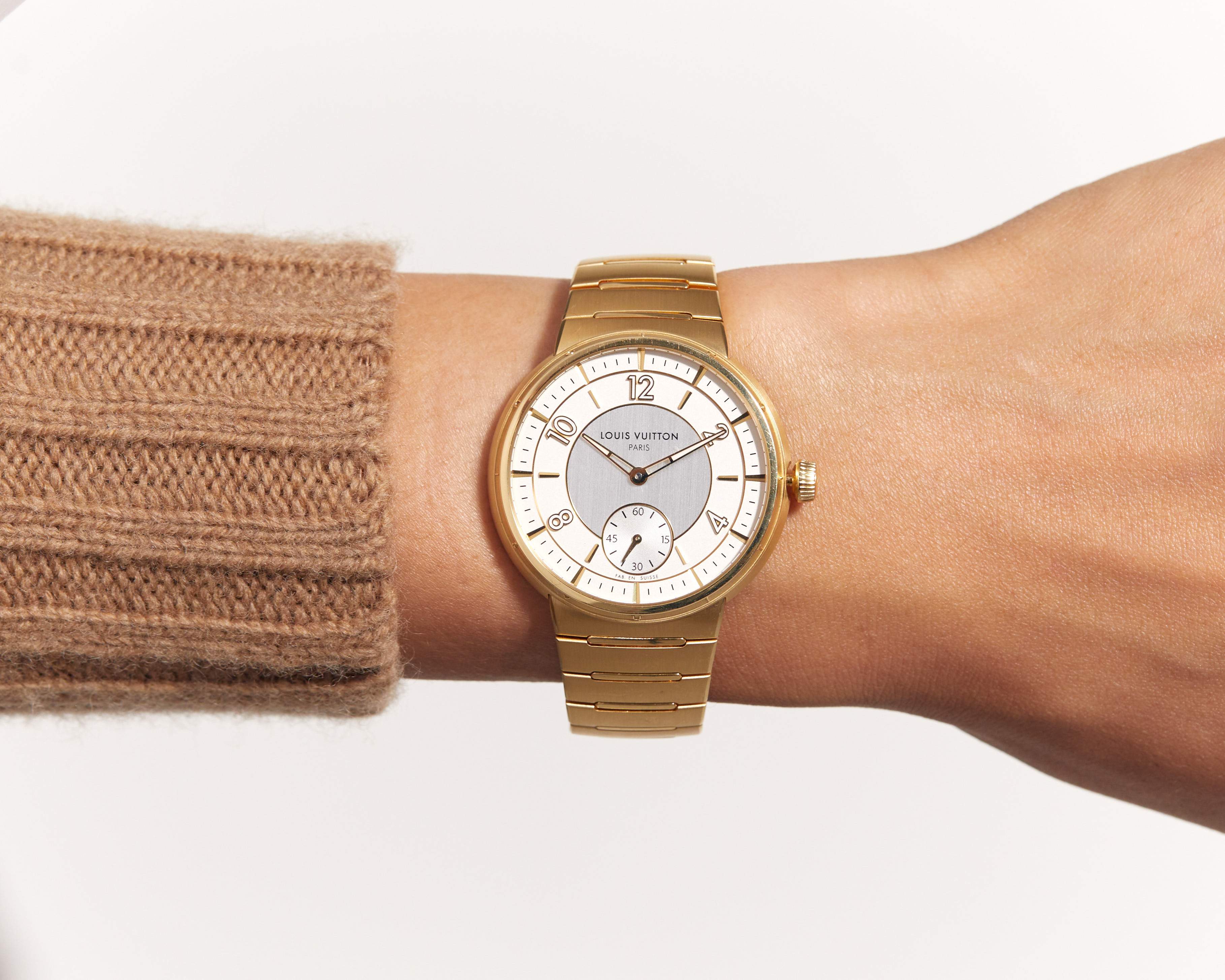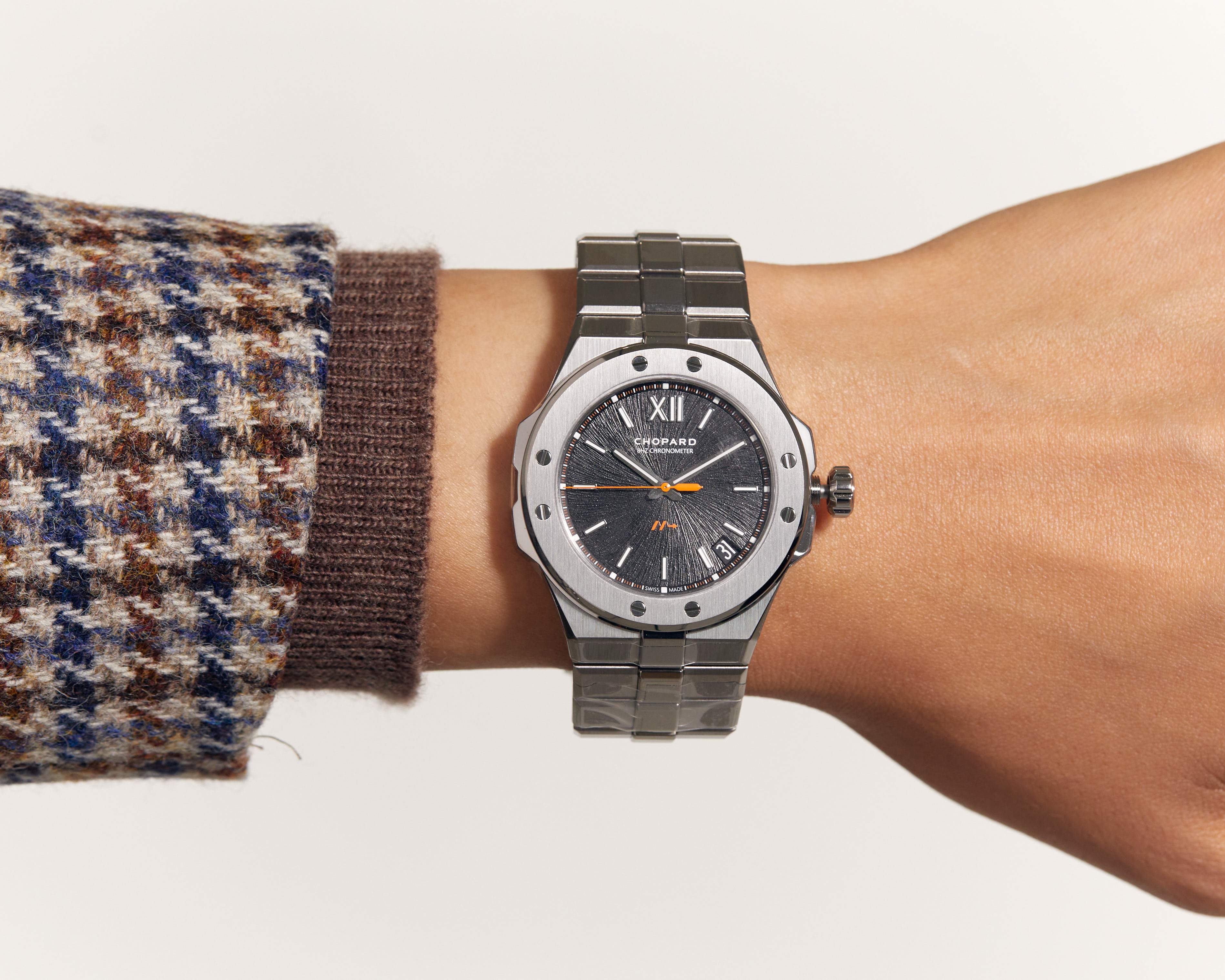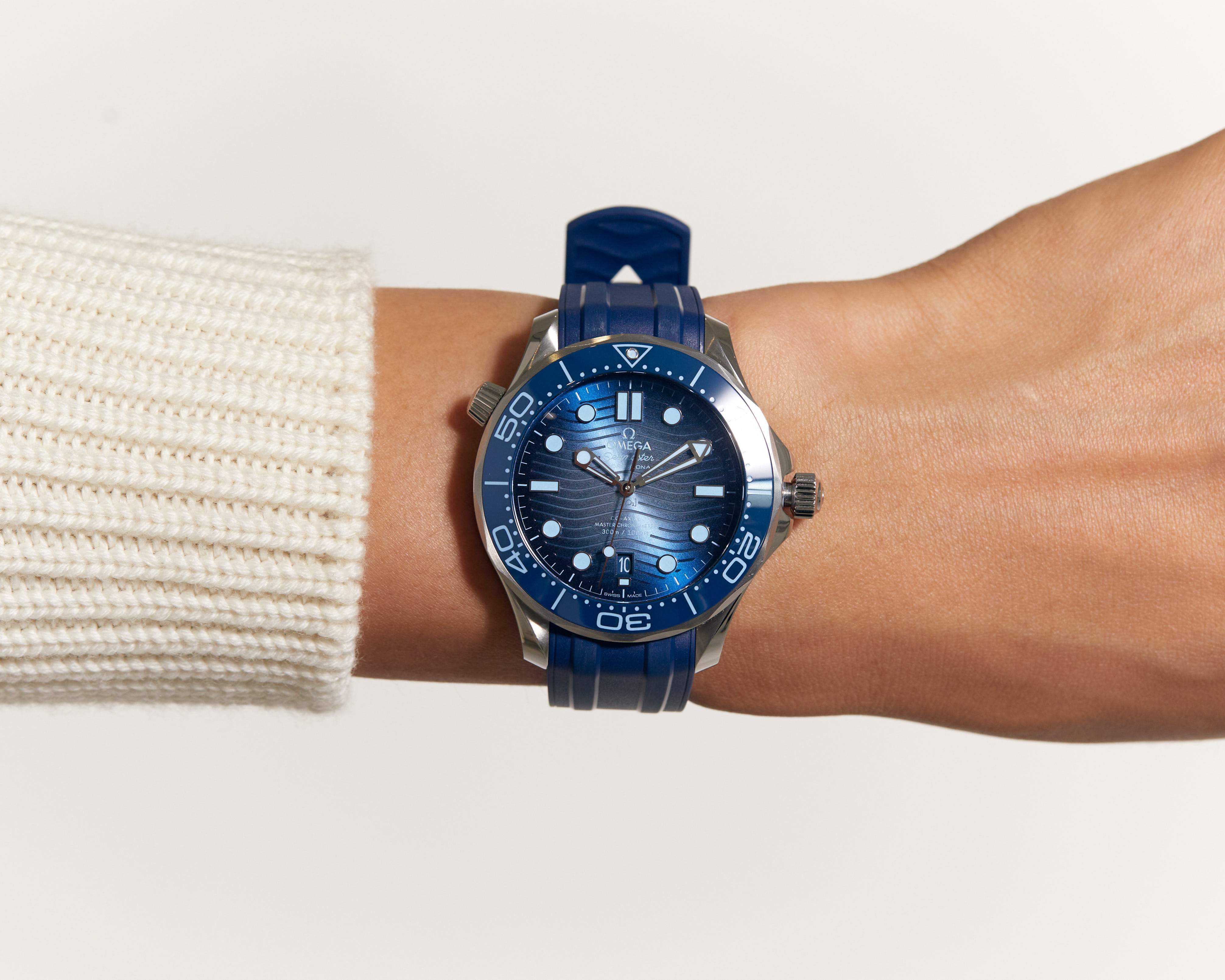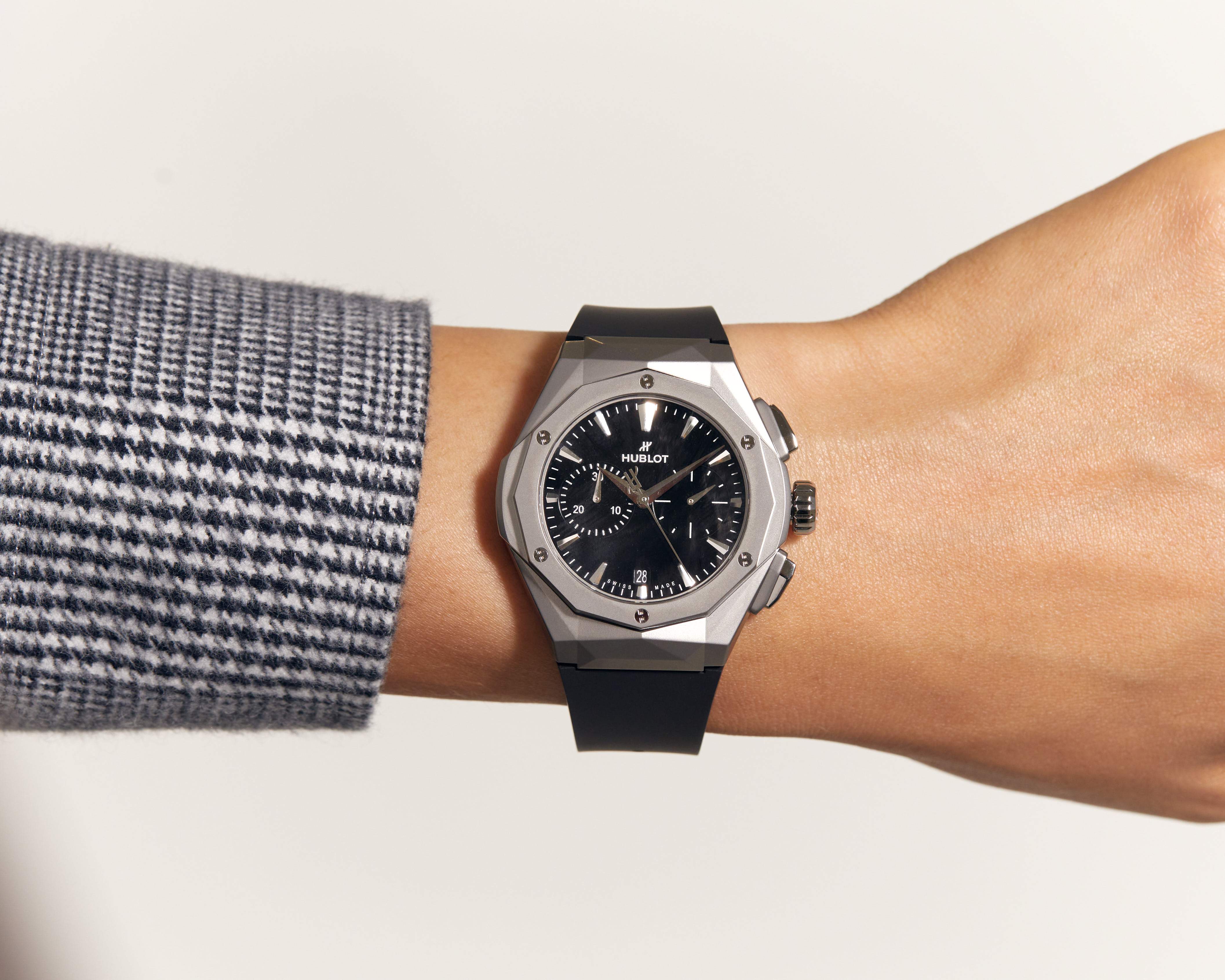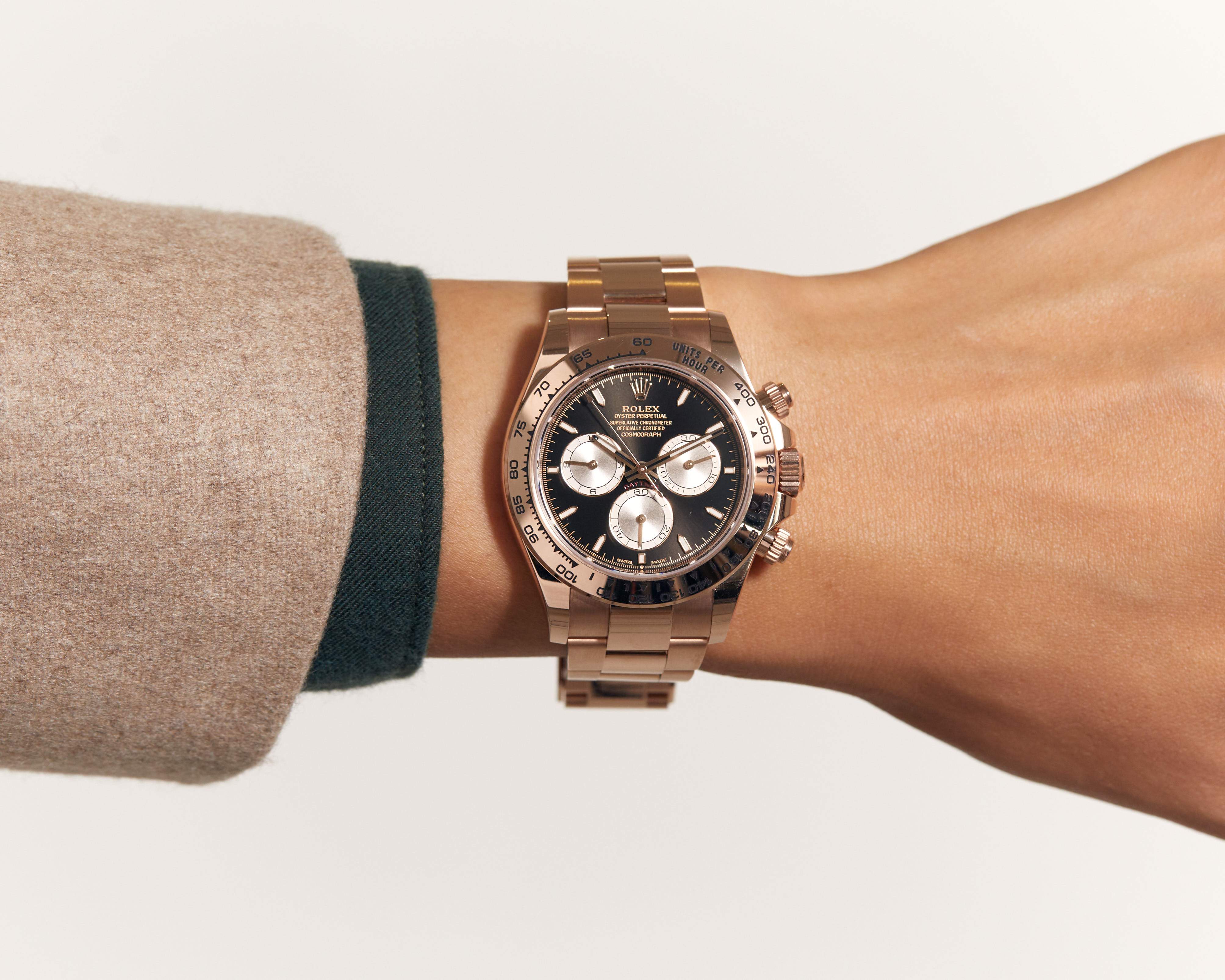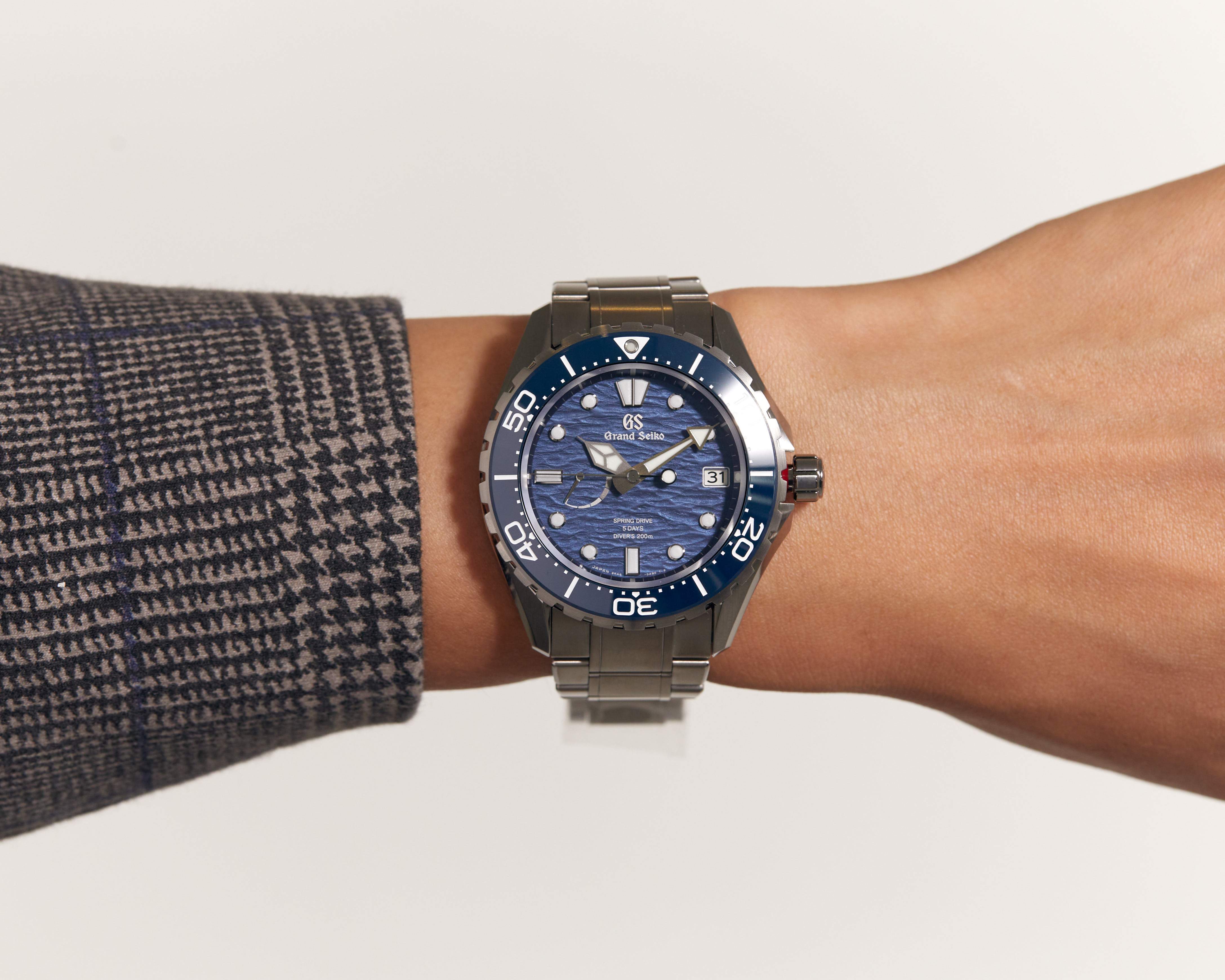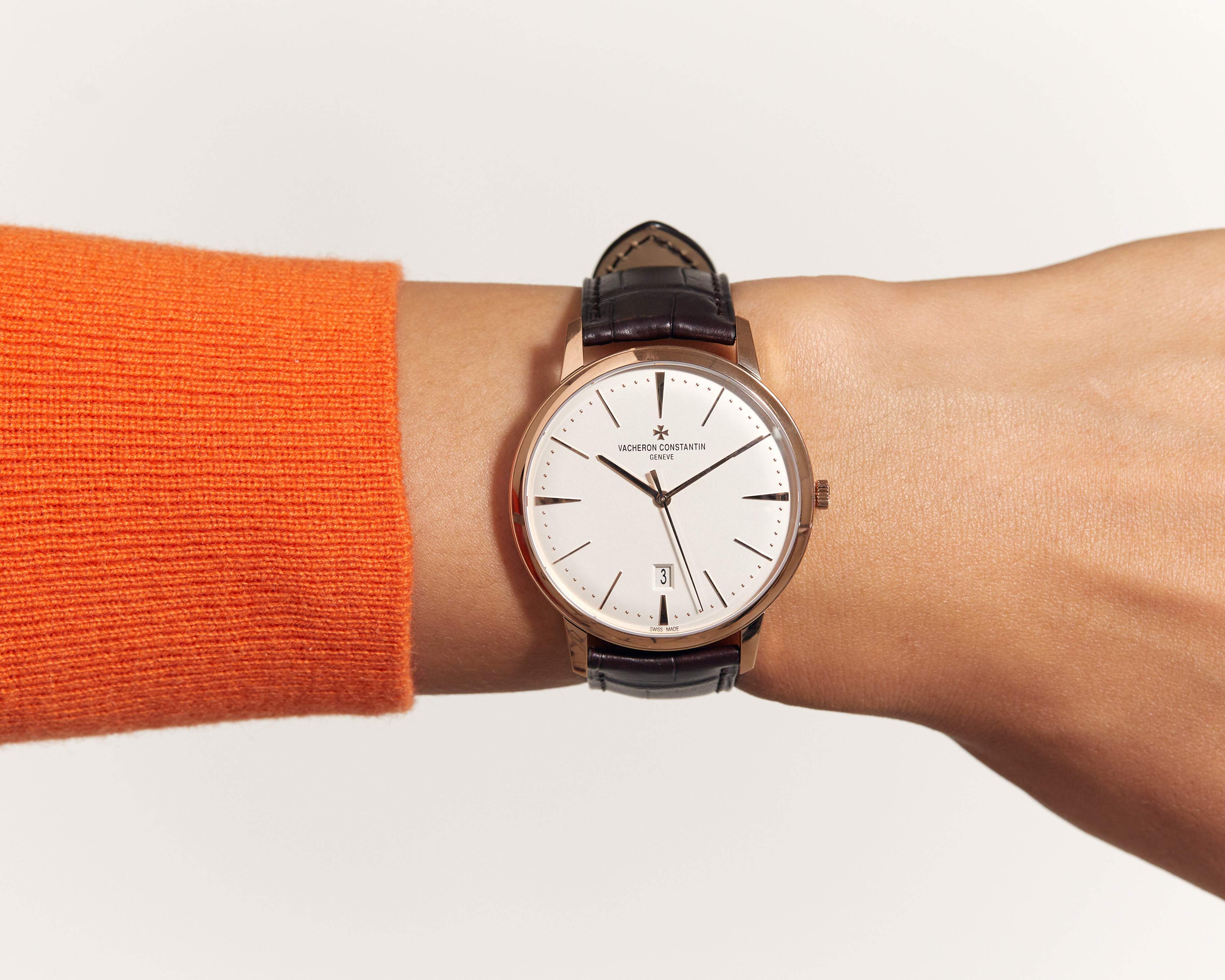 ---
Up close and personal
Saman Amel, Sweden
Growing up in Sweden, Saman Amel wanted to be a footballer or a fashion designer. His passion for menswear prevailed and he created his first designs while still in high school, with childhood friend Dag Granath stepping in as his model. In 2015 the duo launched the Saman Amel label, specialising in made-to-measure tailoring. Their Stockholm atelier quickly accrued a loyal clientele. "We have clients who come in with jackets that we made six or seven years ago," says Granath. "They're still great pieces that can be adjusted to evolving tastes or body types."
This year the label launched a broader ready-to-wear range and its pieces have become available beyond its atelier. Amel and Granath also designed their first retail collaboration, a breezy capsule collection of linen and silk pieces for online retailer Matches Fashion, and opened an outlet in London department store Harrods. Designed by Swedish architecture firm Halleroed, it stocks the brand's ready-to- wear garments, including tuxedo jackets and trousers cut from cashmere. "We always start with the materials," says Granath.
One of the pair's biggest influences when designing their new range was Swedish Grace, a 1920s design movement that sought to find a balance between handcraft and machine-produced items. "Design from this period was clean, elegant and toned down, with an extreme focus on materials," says Granath, citing pioneers such as Carl Malmsten. The brand aspires to a similar level of elegance, blending classic tailoring with more fashion-forward details – an approach that it has chosen to retain even as it brings larger ready-to-wear collections to the mix. "Bespoke remains our core business model but, as the brand grows, we need to reach new clients and having the right retail partners helps," says Granath.
samanamel.com
---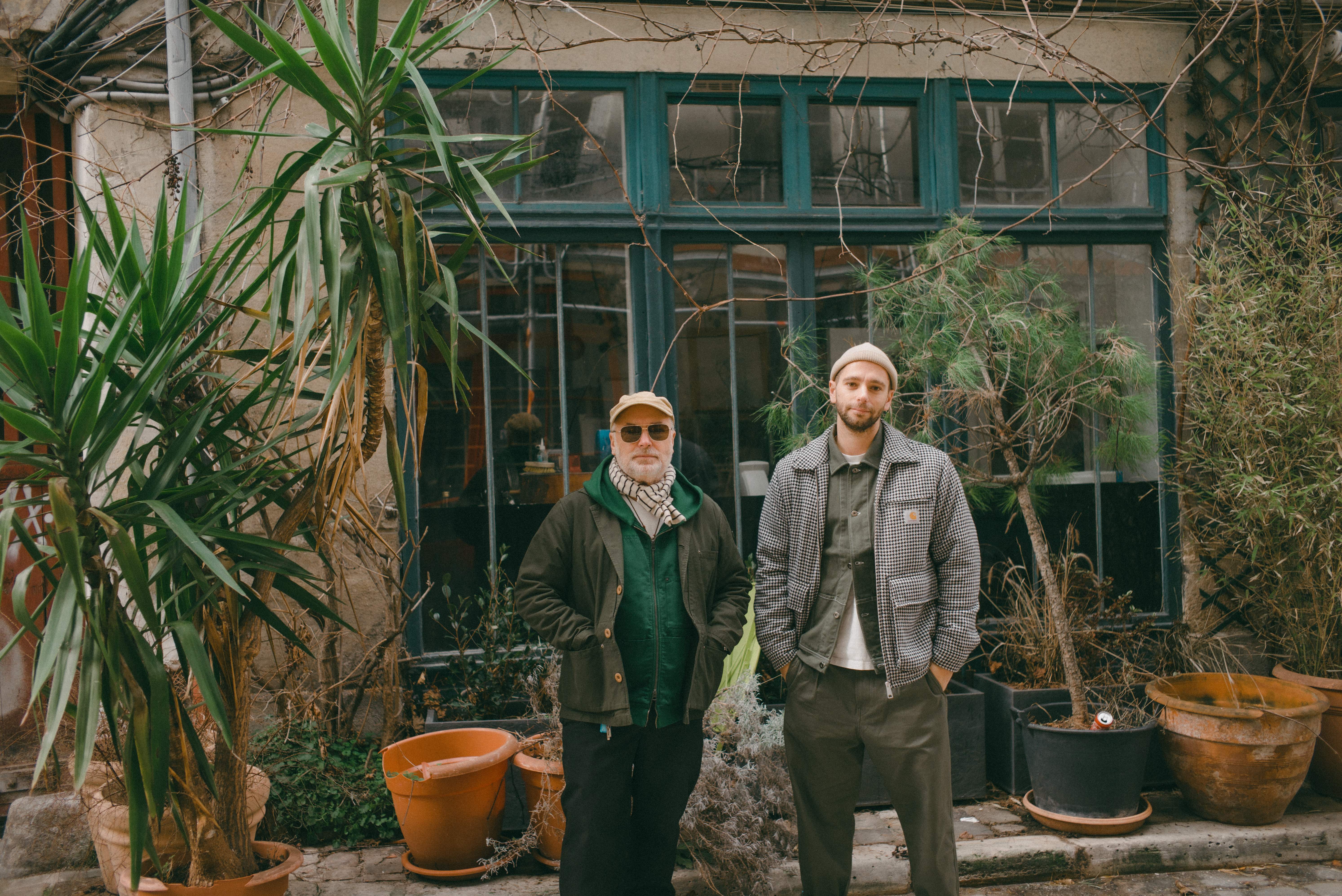 Luxfort grew out of a simple a-ha moment: co-founder Nick Bower laid an apron over a hoodie and, in doing so, created a garment with plenty of pockets that is ideal for someone who works with their hands. "It was about making something functional for those who are working in gardens or as chefs," says Bower, who spent 20 years as creative director of California streetwear brand Stüssy before founding Luxfort with his son Tristan in 2018. "The idea came from a book that I had about Japanese craftsmen."
Working between Paris and Laguna Beach, the Bowers have created a collection of jackets and overshirts that pay homage to different crafts, from blacksmithing to baking, partly inspired by the Arts and Crafts cottages in this corner of Orange County. Painter, for instance, has a kangaroo pouch at the front for brushes, Builder is a sturdy bomber with loops to hold tools and Gardener is hooded for working in the elements with riveted canvas compartments for pointy pruners. All are heavy duty and built to last in limited numbers in Porto.
"It's about celebrating honest work," says Tristan. "We wanted to take American workwear and put a bit more comfort into it." Luxfort is expanding distribution across select boutiques in Europe, with a view to doing the same in the US market. In part, the brand is a response to the ubiquity of athleisure over the past few years. "People want more storytelling and substance from a brand," says Tristan. "It's hard to do that with athleisure." 
luxfortusa.com
---
Creature comforts
Matéma, Italy
Italian label Matéma puts knitwear firmly in the spotlight with its sustainably sourced yarns. Founded by Tommaso Bilancioni two years ago, the project revolves around elegant staples, from loose sweaters to polo shirts, woven using natural materials such as linens and cottons in the company's factory in the Marche region. "It's a total look that is young, fresh and comfortable, and designed to be unisex," says Bilancioni. The clothes range from striped linen tops to smartly constructed cargo trousers have caught the attention of savvy retailers including Braun in Hamburg and Italy's Rinascente. 
matema.eco
---
Mountain high
Venturon, France
French label Venturon has found a dedicated client base among hip urbanites, mostly in cities such as Seoul, New York and Tokyo – but its founder, Thomas Pousset, finds inspiration in a very different demographic. "We're based in a small village in the Alps," he says. "Many of the locals dress in the skiing and hiking gear that they have owned since the 1980s or 1990s. That's what inspires our collections."
From vests with oversized pockets and drawstring jackets to utilitarian trousers, Pousset's designs nod to the practicality and comfort of traditional alpine sportswear. By giving them sharper silhouettes and more muted colour palettes, he ensures that the items look smart and suit both the city and the slopes. "I'm passionate about mountain sports and often go hiking after work but, at one point, I realised that I had no leisure clothes that I could wear all day," he says. "There were some brands from South Korea and Japan making what I wanted but none in France or even Europe." In 2018 he founded Venturon and called on his father, Bruno, to support him with logistics and supervise production.
The label has 16 stockists across Asia, the US and Europe. Despite strong demand, Pousset wants to keep the size of the business manageable and retain a commitment to artisanal standards. All items are made to order in small ateliers outside Paris, Lyon and the Isère region from high-quality technical fabrics. "The materials change depending on the season but we keep coming back to the same silhouettes," says Pousset. "You'll always find vests in our collections, with plenty of pockets to make them practical." 
venturon.fr
---
Heavy duty
Seaward & Stearn, UK
With the athleisure boom finally drawing to a close, designers have been turning to workwear to give customers smarter yet equally practical solutions. A great place to start is the chore jacket, made from sturdy fabrics that last a lifetime and featuring large pockets in which to carry all of your essentials. Based in the UK, family- run menswear label Seaward & Stearn offers an irresistible selection: its popular worker jacket is made from heavy-duty cotton and comes in an array of colours, from muted khaki to bright red and yellow.  We recommend the navy number, which will be easy to layer over any autumn look. 
​​seawardandstearn.com
---
Soft touch
Zegna 3 The Elder Statesman, Italy&USA
When Zegna launched its Oasi Cashmere collection, the aim was to showcase the world's finest raw materials and to become a platform to share knowledge about reducing waste with likeminded peers. Among its first collaborators is The Elder Statesman, a Los Angeles-based label that makes luxurious cashmere loungewear and employs about 50 artisans, including knitters, dyers and embroiderers, who produce its collections.
Alessandro Sartori, Zegna's artistic director, and Greg Chait, founder of The Elder Statesman, shared their knowledge of manufacturing practices and creative references. "We merged our shapes with The Elder Statesman's distinctive colours and sense of spontaneity," says Sartori. For Chait, it was an opportunity for dialogue between the cities of Milan and Los Angeles. "We sometimes feel like Zegna's eccentric American cousins," he says. "The partnership felt like a homecoming." 
zegna.com; elder-statesman.com