Culture: Briefing / Global
Thinking big
From a reappraisal of a pop artist sidelined for her feminist views to a new film challenging the norms of the western, this month's cultural selection is full of work that will challenge and entertain.
Going Dark: The Contemporary Figure at the Edge of Visibility
Guggenheim, New York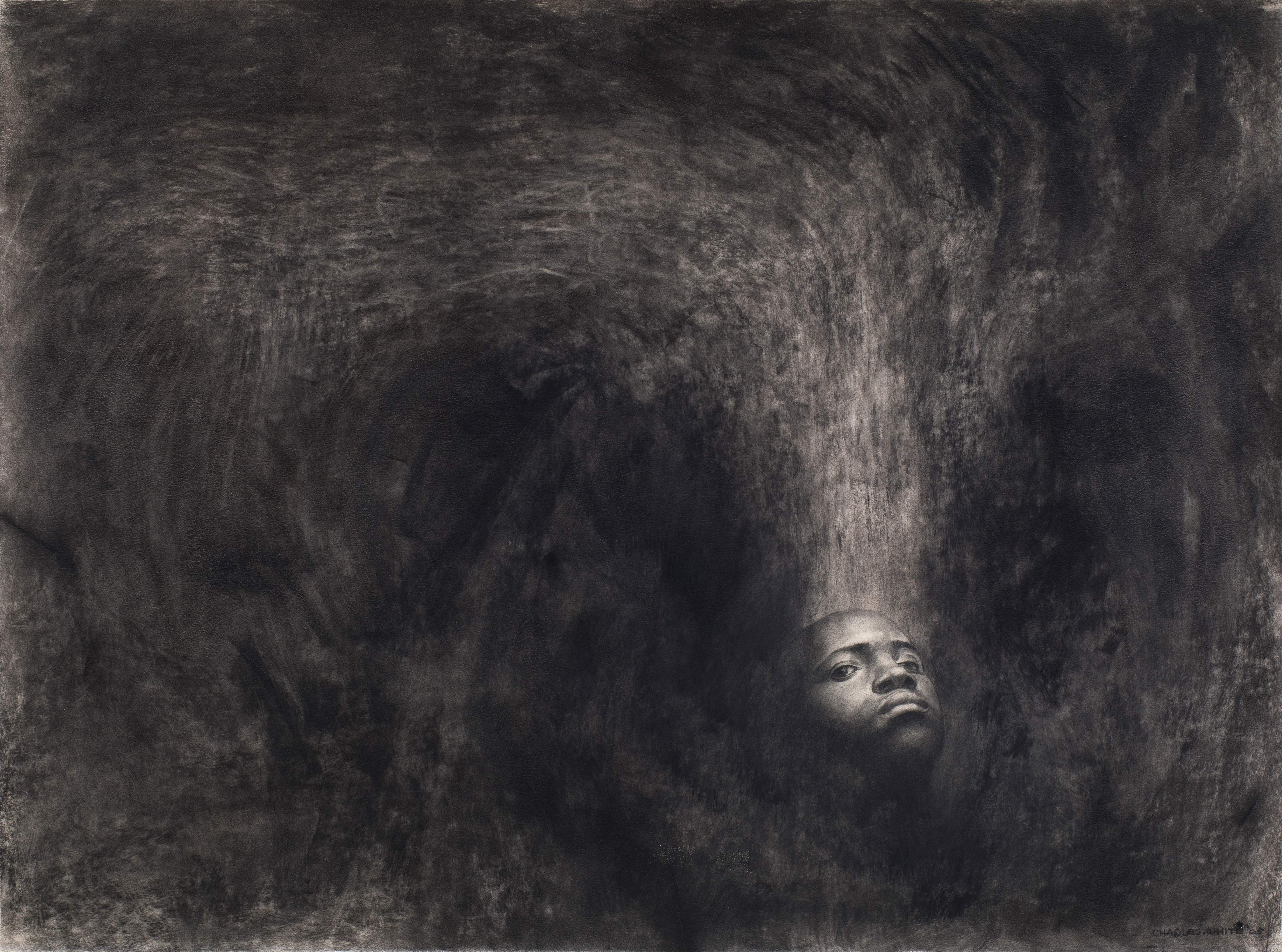 The Guggenheim's spiral ramp is set to become filled with mysterious figures. Going Dark brings together a group of predominantly black, female artists who depict the human body in abstracted or enigmatic ways. The reasons for obscuring faces and concealing forms vary across more than 100 works by artists including Kerry James Marshall and Doris Salcedo. 
'Going Dark' runs from 20 October to 7 April 2024
Marisol: A Retrospective
The Montréal Museum of Fine Arts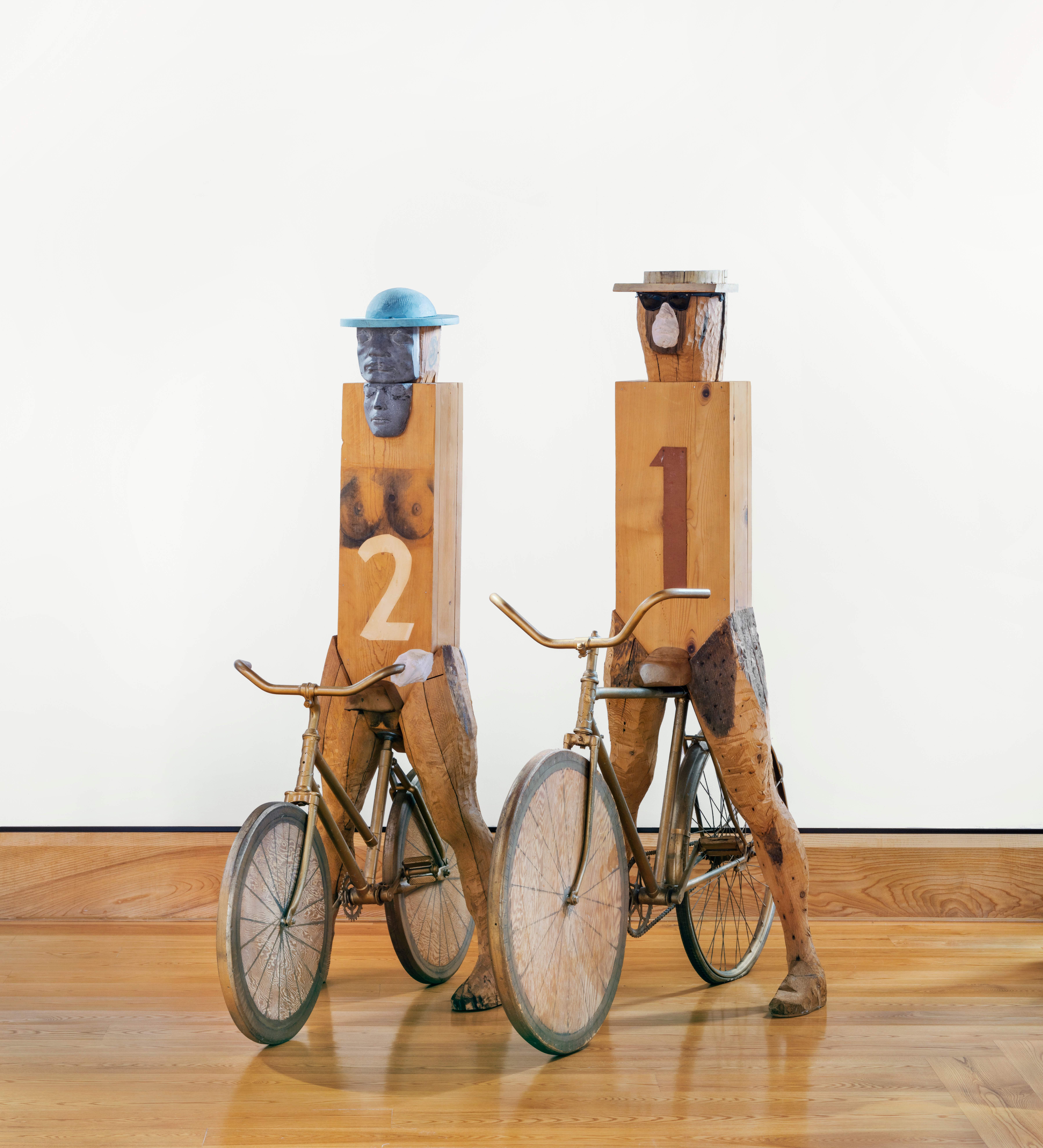 Born in Paris to Venezuelan parents, Marisol Escobar is a forgotten star of New York pop art. In the 1960s she starred in Andy Warhol films and graced Time magazine covers. The sculptor, who died in 2016, was sidelined for her peripatetic existence and unabashed feminist interests but her work is ripe for reappraisal. — spi
'Marisol: A Retrospective' runs from 7 October to 21 January 2024
---
Books
Shame
Annie Ernaux, translated by Tanya Leslie
The first sentence of Annie Ernaux's Shame is hard to forget: "My father tried to kill my mother one Sunday in June, in the early afternoon." What follows is the story of a 12-year-old girl, the Nobel Prize-winning author, whose life is irrevocably changed from that moment onwards. A delicate but deeply emotive coming-of-age tale.
'Shame' is out now
Roman Stories
Jhumpa Lahiri, translated with Todd Portnowitz
Jhumpa Lahiri's latest collection of short stories, originally written in Italian but translated into English by the author and Todd Portnowitz, captures the experience of living in a city and, at the same time, being separate from it. Expect Lahiri's signature prose – simply told, full of thought – and quizzical characters who wander, watch and listen.
'Roman Stories' is published on 12 October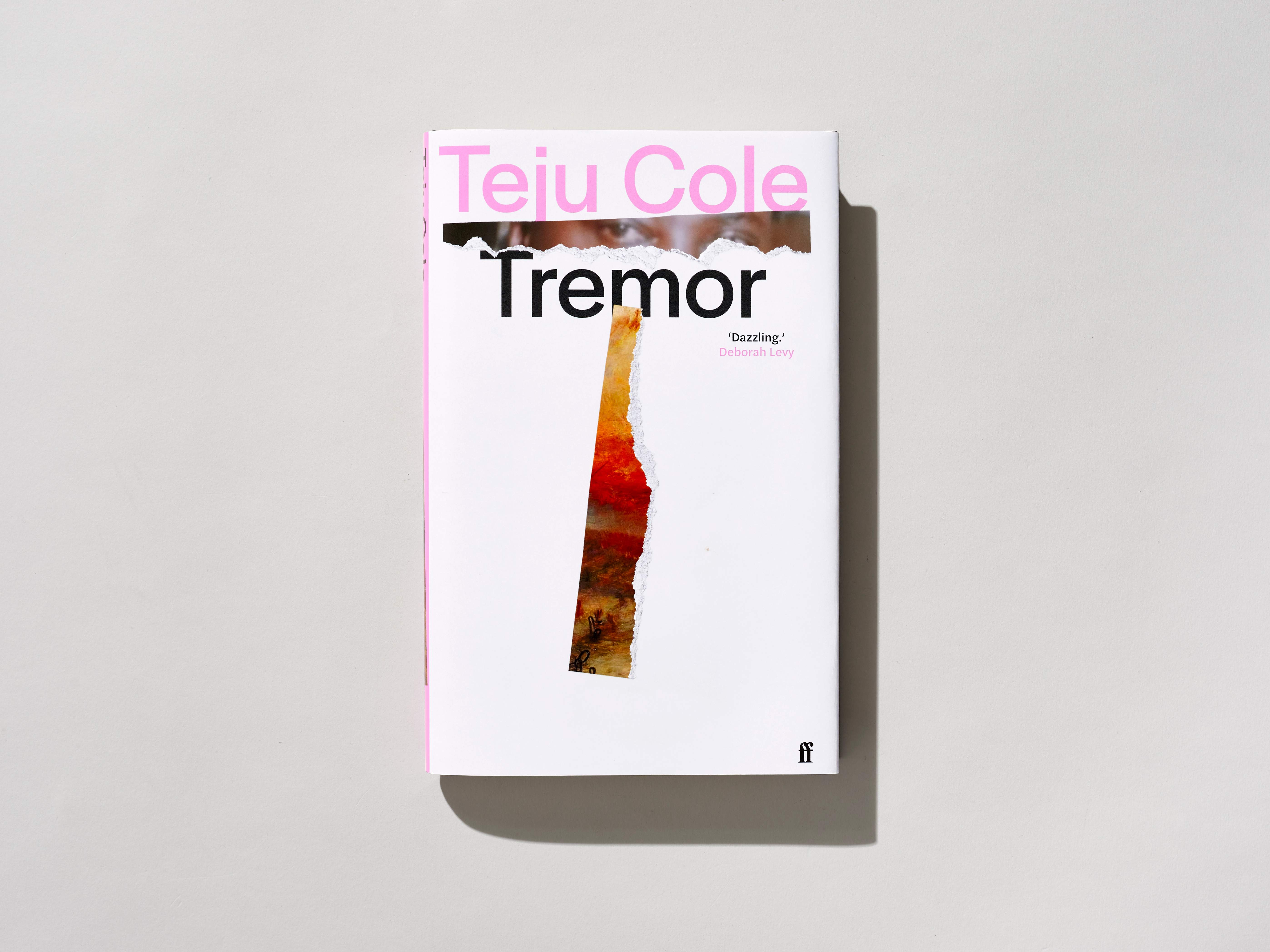 Tremor follows Tunde, a West African photographer and professor, as he reflects on his upbringing in Nigeria, his current life working at an elite American college campus and the transformative events and experiences in between.
'Tremor' is published on 17 October
---
Music
Blame It All on Love
Poolside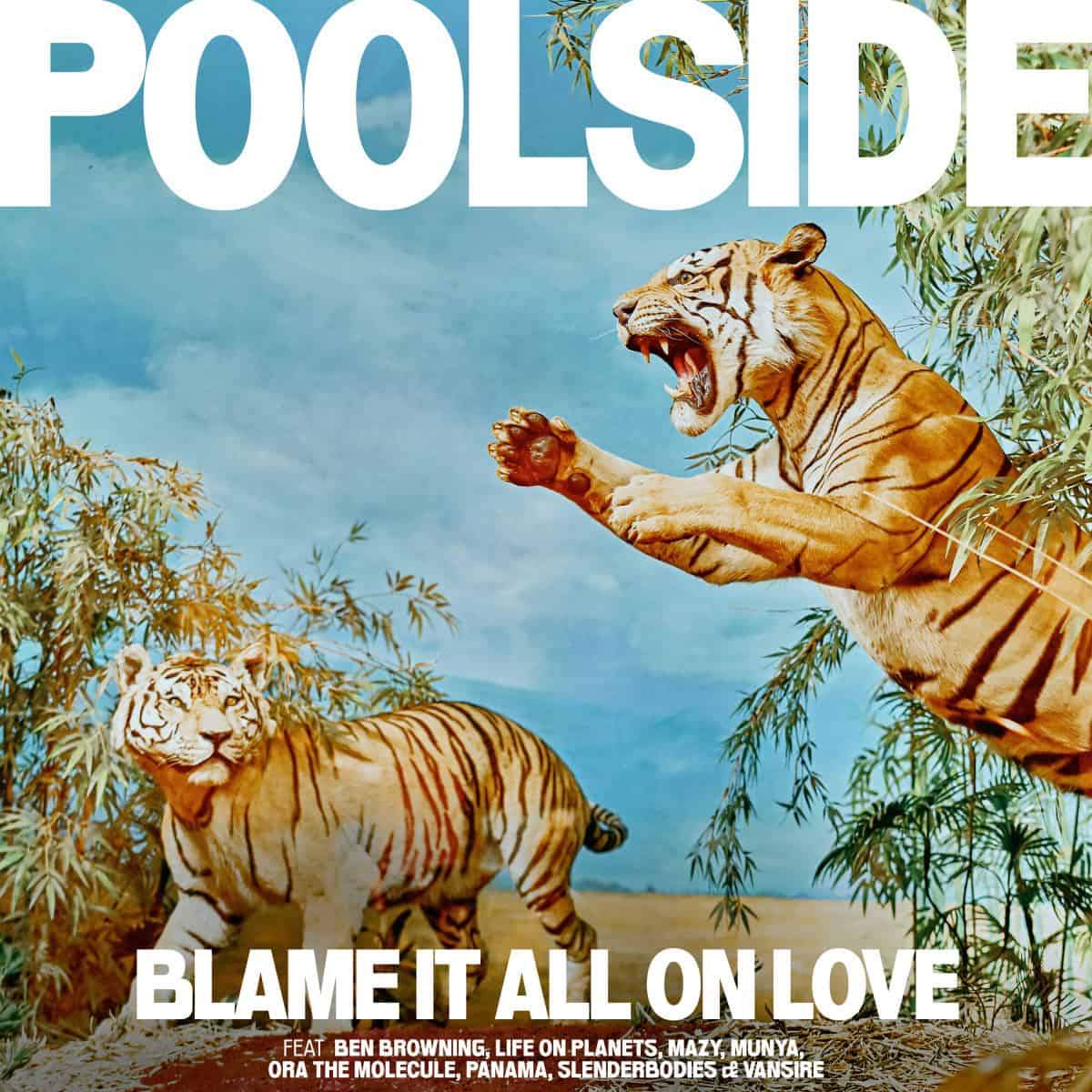 As the name of the project by producer, songwriter and multi-instrumentalist Jeffrey Paradise suggests, his music is cheery, sunny and could easily be dubbed "daytime disco": these sunny, retro tracks will make you want to move. For his new album, the lo-fi aesthetic and synths take an instrumental turn that feels soulful and dreamy, and is summed up in the track "Moonlight". Another highlight is the delightfully breezy "Float Away". 
'Blame It All on Love' is released on 20 October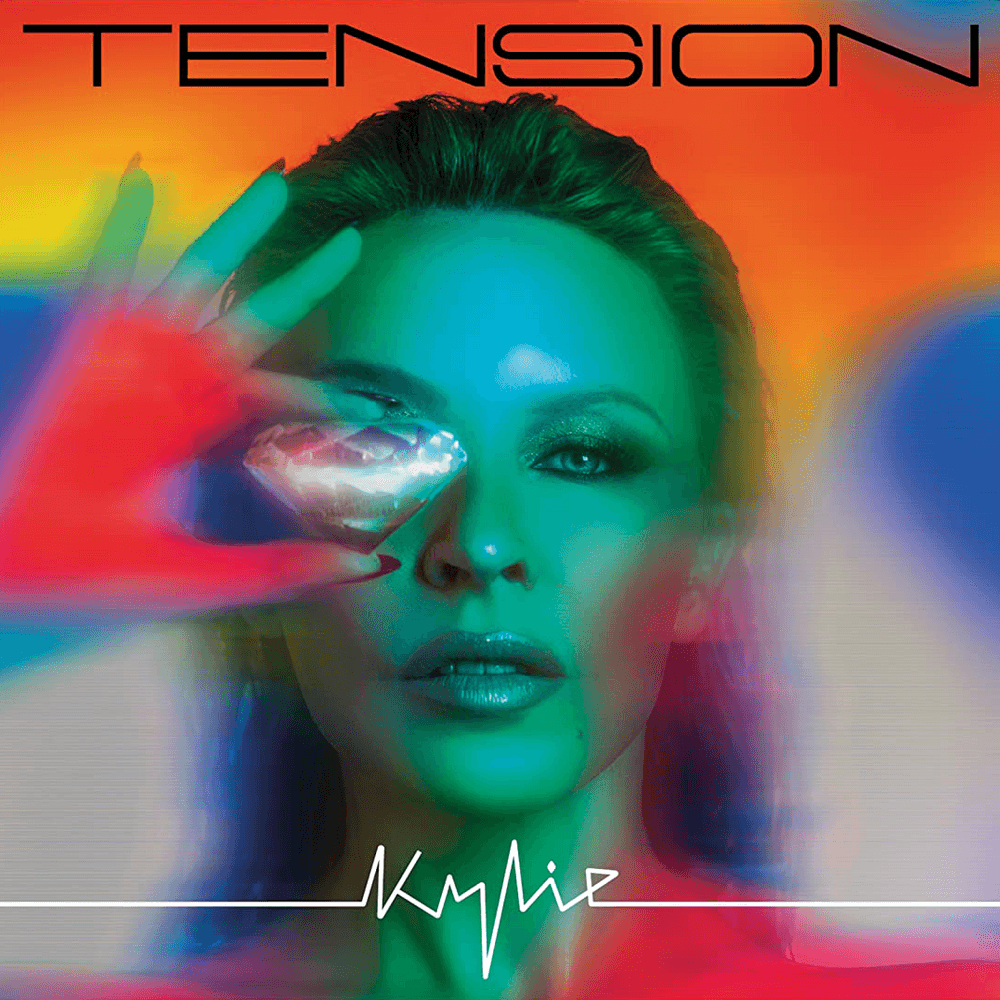 "Padam Padam" has been the song of the summer, with its infectious sound imitating that of a pulsing heartbeat. Tension marks a return to an icier brand of electro pop after a dalliance with disco. Another highlight is "10 Out of 10" with Dutch DJ Oliver Heldens. From November, Kylie starts a residency in Las Vegas' Voltaire at The Venetian Resort, showcasing the tracks from her club-ready album. 
'Tension' is released on 22 September
Photographie is another great slice of electro pop by the Parisian singer whose oeuvre swerves from the timeless to the quotidian. In leading single "Ça me va", she opines about love amid an apocalypse, while on "Photographies" the subject is our relationship with the digital world. If you're looking for airy French pop this autumn, you're in for a treat. 
'Photographie' is released on 22 September
---
Film
Though set in Toronto's 1990s hip-hop scene, this delicate, nuanced story about the bond between two brothers explores timeless themes. One summer evening an event transforms the lives of charismatic Francis (Aaron Pierre) and his timid younger brother, Michael (Lamar Johnson). Clement Virgo, who wrote, produced and directed the film, delivers a drama that surely sets its actors up for great work ahead. 
'Brother' is released on 29 September 
Strange Way of Life 
Pedro Almodóvar 
Spanish auteur Pedro Almodóvar's second short work in English (following 2020's The Human Voice) is a typically idiosyncratic western. Ethan Hawke and Pedro Pascal star as ageing gunslingers and former lovers who reconnect after decades apart. Though their passion for each other still burns, they must deal with the business that has reunited them: one must arrest the other's son for murder. Almodóvar's love story boldly interrogates the tropes of this most American of genres.
'Strange Way of Life' is released on 25 September
Smoke Sauna Sisterhood 
Anna Hints
For Estonia's Võro community, the smoke-sauna tradition is an important part of everyday life – but it's considered so unique that it was added to Unesco's Intangible Cultural Heritage list in 2014. This intimate, award-winning documentary by Anna Hints immerses us in its quiet rituals. Pointing the camera largely at the women listening rather than those doing the talking, Hints shares with the viewer the many private revelations that happen in this sacred space. What's said in the sauna stays in the sauna. 
'Smoke Sauna Sisterhood' is released on 13 October
---
Wanted: The Escape of Carlos Ghosn
Apple TV1
Once one of the automotive industry's most respected ceos, Nissan's Carlos Ghosn fled from Tokyo to Lebanon in 2019 following allegations of corruption and money laundering. This four-part documentary explores whether Ghosn is a villain or a victim of a conspiracy. 
'Wanted' is out now
The Pigeon Tunnel
Apple TV1
Nobody wrote spy thrillers quite like John le Carré, whose novels, such as The Spy Who Came in from the Cold and The Night Manager, attracted millions of readers with stories that felt firmly grounded in reality. Errol Morris's documentary delves into the author's life, which was enigmatic even to those who were close to him. 
'The Pigeon Tunnel' is out on 20 October
Pablo Larraín's satire gives the history of Chile a surreal twist: it presents Augusto Pinochet as a vampire grappling with the consequences of his actions and his tarnished reputation 250 years after his apparent demise. Now he is starting to face the prospect of death – but his family has other ideas. 
'El Conde' is out now
---
Photography
Viviane Sassen: Art & Fashion
Maison Européenne de la Photographie, Paris
A fashion photographer who challenges the preconceptions of that descriptor, Viviane Sassen has long used collage, paint and mirrors to add a vibrant surrealist edge to her pictures. This show combines innovative commercial shoots with intimate personal work, some of which is yet to be seen.
'Viviane Sassen: Art & Fashion' runs from 18 October to 11 February 2024