Business: Transport / Gothenburg
Charging ahead
With ambitious comparisons to Prada and Porsche, Sweden's Polestar is counting on good design and four new models to gain traction in the congested EV market.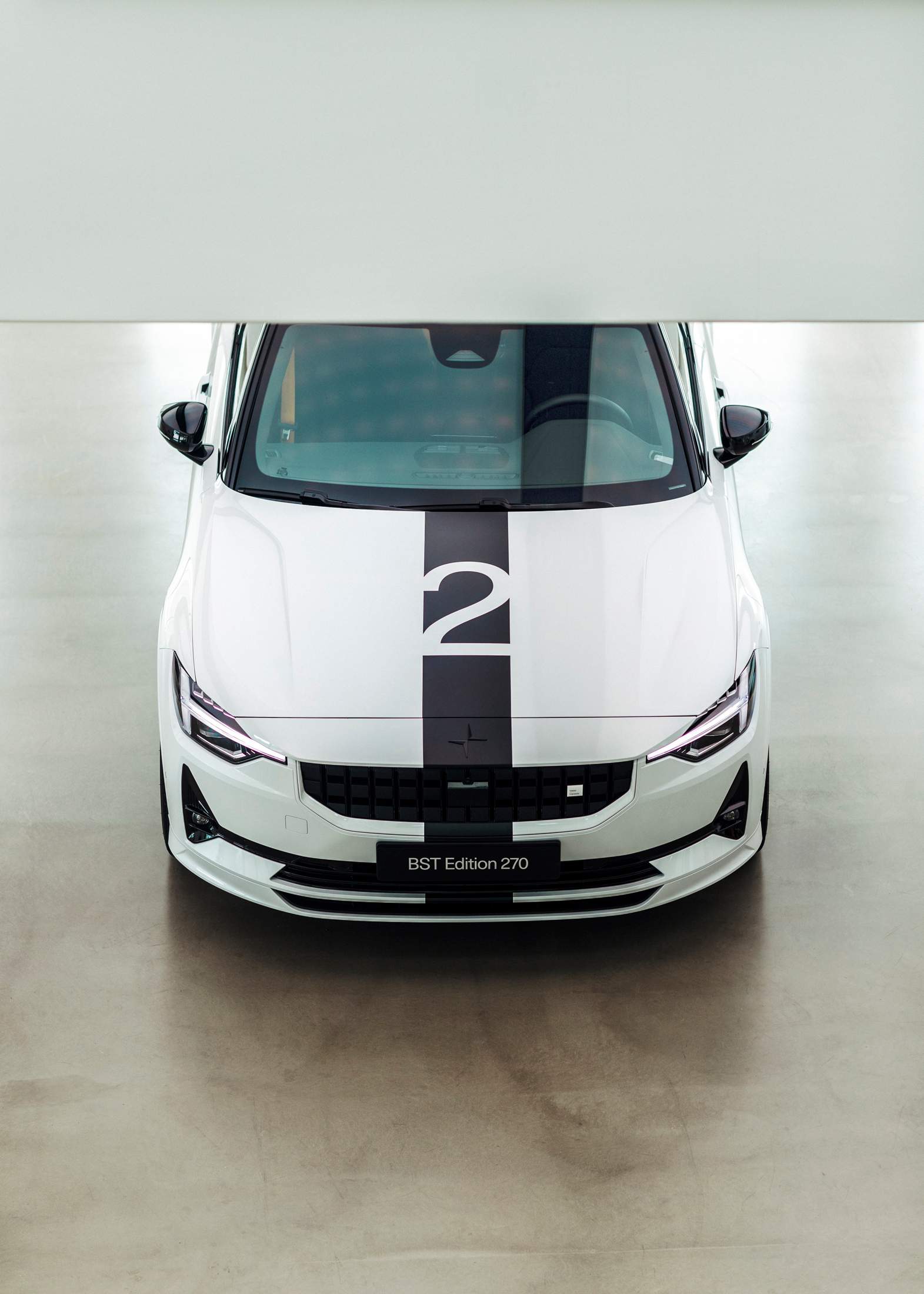 High in a woodland glade on a granite hill overlooking Gothenburg – Sweden's motor city – Monocle is ushered into "The Eagle's Nest": a whitewashed hall with floor-to-ceiling frosted windows. Maximilian Missoni, the Austrian head of design at Polestar, is giving us an exclusive look at the near-future of the company: four shiny new models, one production- ready, another approaching that stage, plus two eye-catching concepts, all lined up for inspection. "The purity, timelessness and logic in the line comes from a Scandinavian mindset," says Missoni. "Design is like a weapon. It can create the wrong desires and cause harm but, deployed properly, it can create a desire for a more sustainable option." That option, he hopes, is Polestar, a relatively new, all-electric, sustainability-focused car brand with a very famous neighbour: Volvo Cars.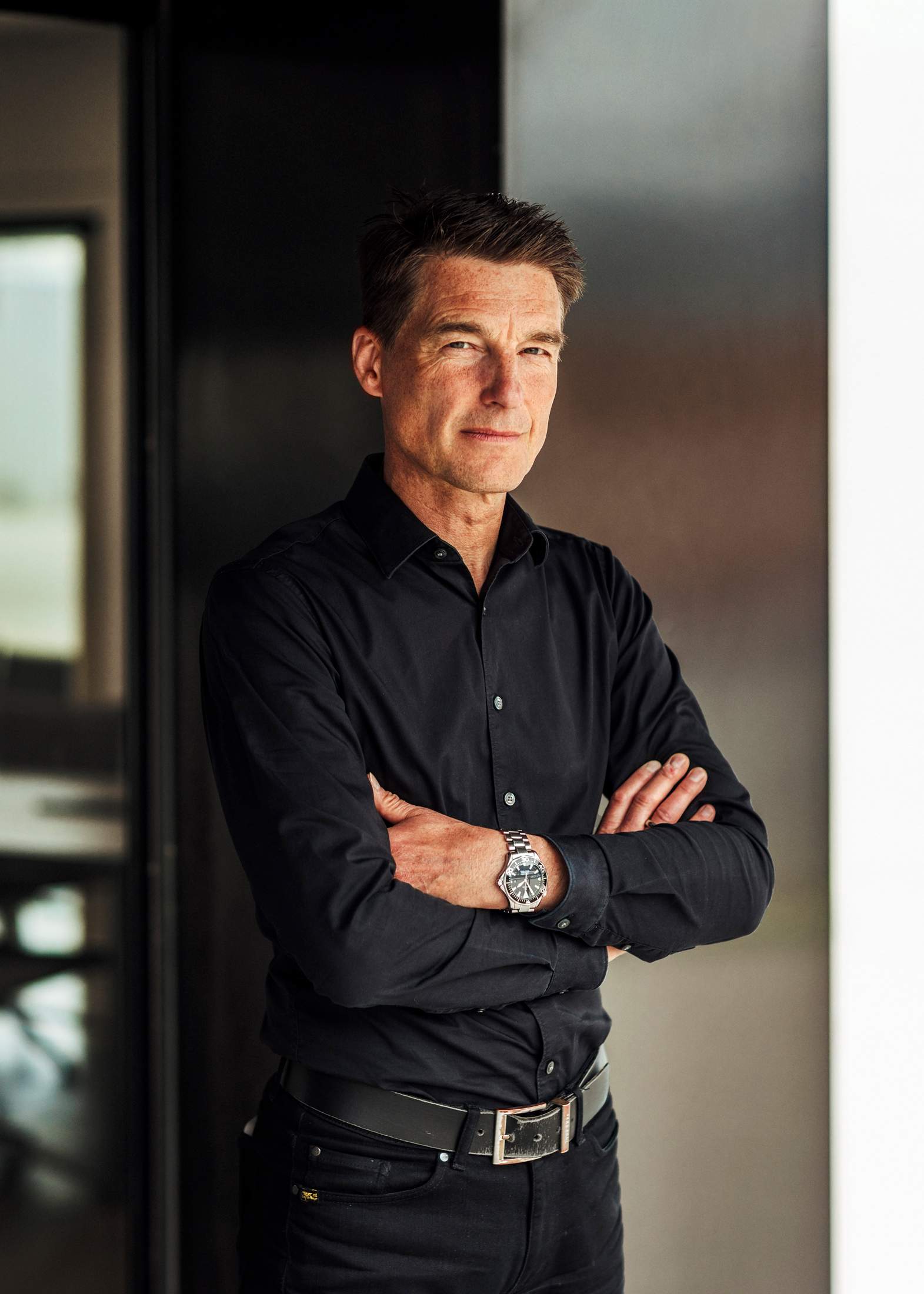 Monocle is not allowed to photograph the four new cars but the first is Polestar 3, a premium suv that shares a platform (a common set of mechanical components) with the Volvo ex90. Out early next year, it will sit in the same sector as behemoths like the Audi Q8 E-tron. Next is Polestar 4, a "crossover suv-coupé". It has the sharp hips and glass roof of the Polestar 2 but Missoni draws Monocle's attention to the fact that the roof extends further back and there is no rear window. "If you look at coupes today, rear windows have become so compromised anyway, so we will use a camera for the driver's rear view," he says. Polestar 5 – a sexy, low-slung four-door grand tourer – will be based on the company's first dedicated platform, created at its r&d base in the UK. Completing the new line-up is Polestar 6, a low-volume roadster based on the same platform.
Traditionally, larger model numbers denote larger cars but at Polestar they indicate chronology of launch. The Swedish brand briefly served as Volvo Cars' tuning division. In 2017 it surprised the automotive world with a limited run of its hybrid sports coupé, Polestar 1. Two years later came Polestar 2, a battery-electric five-door fast-back, which shares a platform with the Volvo xc40.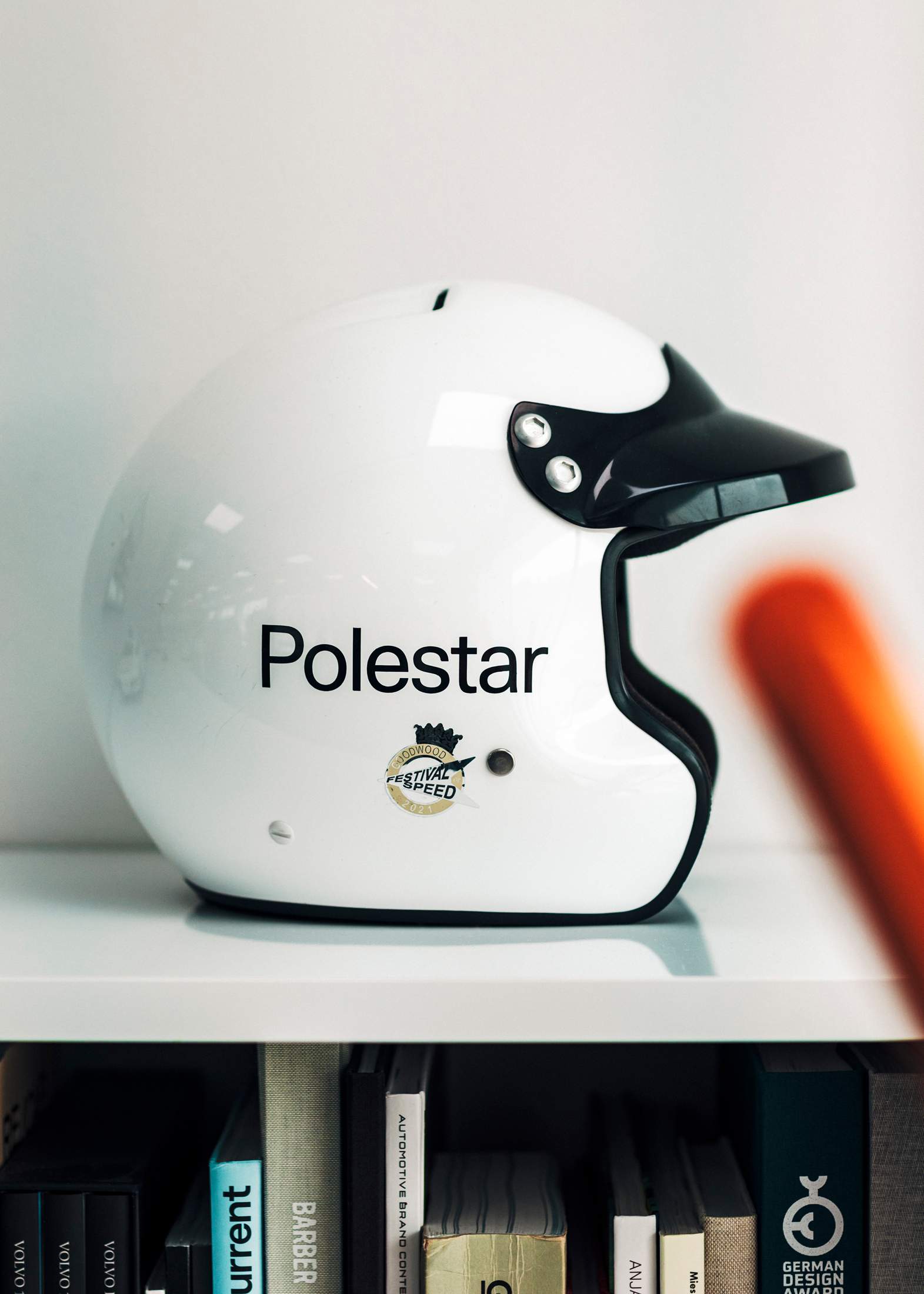 Although The Eagle's Nest used to be Volvo's HQ and its Gothenburg plant is a few hundred metres below us, Polestar was never destined to become the electric division of the established player. Both are distinct companies under the Geely Holding umbrella (see panel) and Volvo Cars' own electric range is fast evolving with ambitions to be all-EV by 2030. Likewise, claims that Polestar is being pitched as a kind of Scandi Tesla (in part thanks to a recent Super Bowl ad that gently mocked Elon Musk) are wide of the mark. In truth, the company has loftier aims. "We are more like Porsche," says Polestar's charismatic German ceo, Thomas Ingenlath. "We benefit from being an exclusive, boutique brand within a larger group. Performance as a mindset is one of our values." 
Ingenlath is quick to clarify that by "performance" he doesn't necessarily mean schoolboy yardsticks such as acceleration times or top speeds (a race that Tesla is currently winning anyway); he is referring to the handling and sustainability credentials of the cars. Polestar also has a strong software focus. Its cars were the first to use Google's Android Automotive operating system and, despite there being 150 dedicated retail spaces around the world, you can only buy them online.
Continuing his comparison, Ingenlath views Polestar 3, with its top-tier equipment and high luxury, as a Porsche Cayenne competitor. Polestar 4 will sit between the 2 and 3 in terms of price and size, targeting potential Porsche Macan buyers, while the 5 will be "a grand GT, low and sporty". The latter, he says, will be a Porsche Panamera rival in the €100,000-€150,000 bracket.
Ingenlath and Missoni both have impeccable pedigrees in European automotive design. The former worked in the Volkswagen group (at Skoda and Audi) before joining Volvo Cars, where Missoni was chief exterior designer, in 2012. The pair were responsible for the most cohesive, elegant and low-key-desirable range of cars of the past decade – a refreshing alternative to the visual aggression of many German and Asian brands.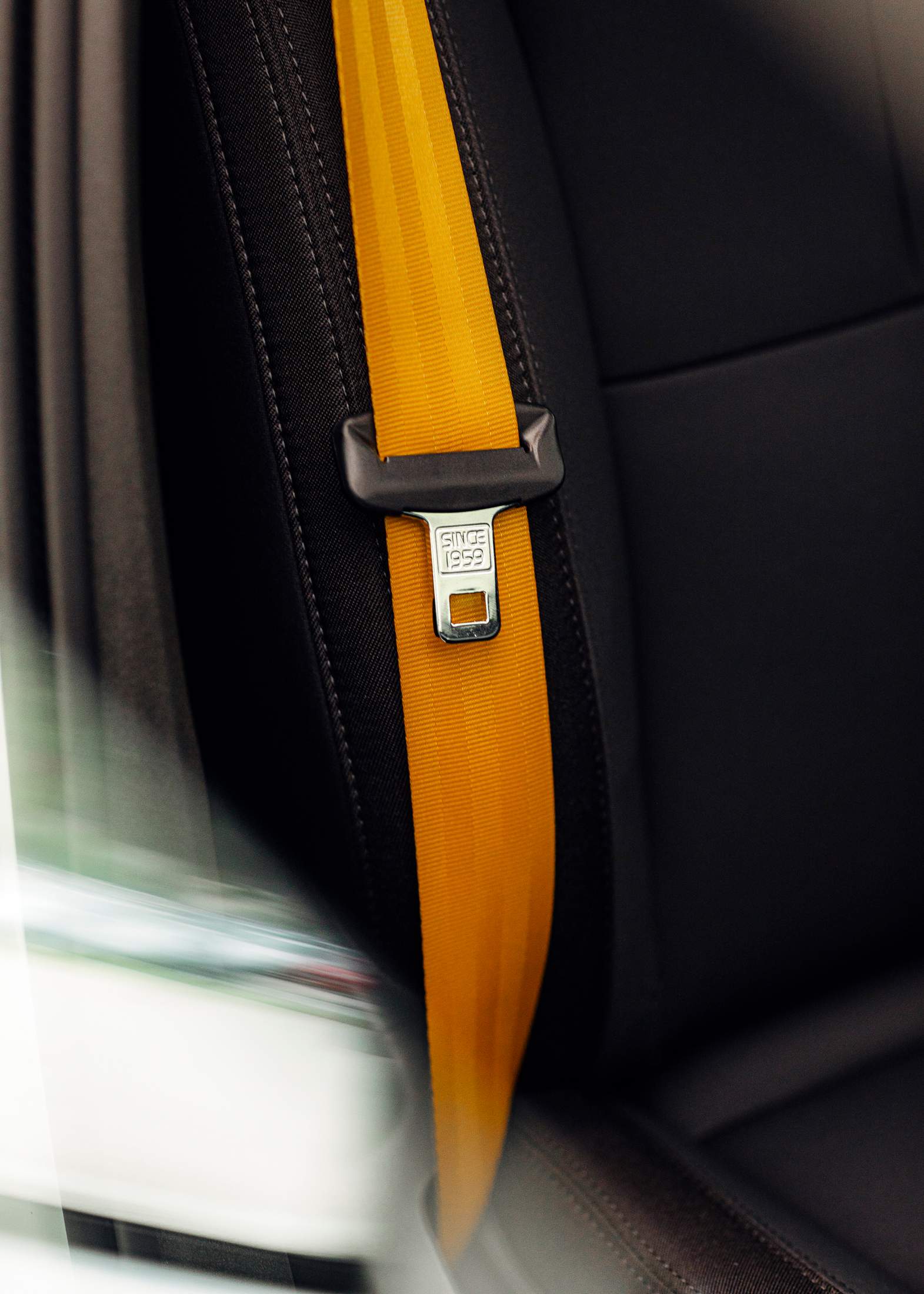 But EVs are experiencing a bit of a backlash these days as more consumers wait for hydrogen-powered or smart-fuels options. Practicality is one issue: Monocle's borrowed Polestar 2 needed charging twice on the drive from Copenhagen to Gothenburg (the journey was within the car's maximum 655km range but it didn't start fully charged – for comparison, a Volvo XC70 does about 1,000km on a full tank of fuel). Battery technology is advancing rapidly, counters Ingenlath. Future Polestars will be able to manage more than 600km and, he says, "for 350 days of the year, 400km to 450km still means that you are very well equipped". What about the environmental and humanitarian consequences of mining the lithium used in EV batteries? "We have put a spotlight on that bad situation," he says. "We have very strict contracts with our suppliers, and blockchain-secured sourcing. We know the stuff we put into our cars. Of course, bad things in life happen but the important thing is that you truly work on improving them."
According to Ingenlath, Polestar buyers are mostly male, over 40 (though younger in China), tech savvy, early adopters and, clearly, given that even the entry-level Polestar 2 starts at about €50,000, affluent. "We have a very broad spectrum for onboarding, from the guy who knows everything about EVs and has owned them before, to the majority who are switching from combustion engines." This year Polestar will sell between 60,000 and 70,000 cars; the target is Porsche's annual sales of 300,000.
Perhaps more than at any other time in history, the success of a company like Polestar depends on the great intangible of perception. EVs can't differentiate themselves on tech and performance in the way that cars used to. They all have roughly the same (very quick) acceleration, emit the same quiet hum and use pretty much the same batteries – at least for now. So, aside from price, the choice for consumers comes down to brand image. Polestar making Porsche its lodestar makes economic sense – the German manufacturer is the world's most profitable car company – but you can't recreate almost a century of design and quality heritage in a few years. And based on the 2's interior, Polestar has a way to go to lift its materials and fit above Volvo levels. "We don't need to worry about a brand legacy or changing customers' mindsets," says Ingenlath, calmly. When talk turns to automotive advertising, he grows a little more exasperated. "The message surrounding cars has become so devaluing, so cheap, and almost disrespectful to the consumer. Car companies talk to us like we're three-year-old children. We want to bring our great product to customers who cherish a European character that we have always loved in cars, one that resonates with quality and style."
According to head of brand Pär Heyden, Polestar's marketing strips away the usual lifestyle clutter of automotive ads. "We don't do 'cars driving on winding roads' and all that," he says. Cues are taken from the fashion industry instead. "I like the way that Prada and Chanel communicate," he adds. "They have the confidence not to explain everything."
Clearly Polestar has to set itself above the rapidly fragmenting EV market as new brands seemingly arrive every week. But many have taken aim at Porsche over the decades – Lotus, Jaguar, Alfa Romeo and bmw included – with varying degrees of success. At time of writing, the stock market still isn't convinced either: Polestar's share price has lost almost 50 per cent since its Nasdaq launch in 2022.
"It is heavily undervalued," says Ingenlath, as he shifts into ceo mode with a confident smile. "The potential, when you see where we will be with Polestar 3, 4 and soon 5, that is a very interesting perspective on how affordable and favourable the share price is today. It's a big invitation to clever people to put their money in the right direction."
Group dynamic
Zhejiang Geely Holding Group (Geely Holding) is owned by Chinese billionaire Li Shufu and has ambitions to become the "VW of China". It bought Volvo Cars from Ford in 2010 and, as well as its own Geely brand, the group is comprised of car companies as diverse as EV start-up Zeekr, the UK's Lotus (also moving into EV and suv markets) and the London Electric Vehicle Company, which makes the city's iconic black taxi cabs. Geely Holding also has partnerships with Renault and Mercedes-Benz's Smart. Polestar has no factories of its own. Its cars are currently manufactured at two Geely plants in China but, for the US and EU markets, Polestar 3 will be made in Volvo's South Carolina plant.