The Agenda / Global
Culture
A storied bookseller opens up his own personal library and why tiny museums are big news.
urbanism – Kyoto
Silent treatment
Fiona Wilson on a new space that offers quiet contemplation and perhaps a hint about the next chapter of library design.
---
After 20 years in the book business, Yoshitaka Haba has acquired a reputation in Japan as the man to go to for any public library or private institution looking to put together a compelling book selection. Haba's main office is in Tokyo but during the pandemic he started thinking about a second office for himself and the 10,000 books he has amassed, and somewhere for his wife to make her meticulously prepared cups of coffee. He decided that Kyoto made sense and got in touch with Yasushi Horibe, a Tokyo architect whose work he admired. 
"I didn't know Horibe but had read a book by him and found myself agreeing with what he said," Haba tells monocle. "I wrote to him and just told him three things about the project: books, coffee and a place where time flows slowly." Without hesitation, Horibe agreed to help. Together they've created Donkou + Café Kissa Fang, a remarkable private library and café in a quiet corner of northeastern Kyoto. "When I saw the land, I decided immediately and went to the bank the next day." It's easy to see why. The building sits in a quiet residential neighbourhood backing onto a hinoki cypress forest that belongs to a temple, with the clear waters of the Umetani river burbling past the terrace and an elegant somei-yoshino cherry tree framing the view.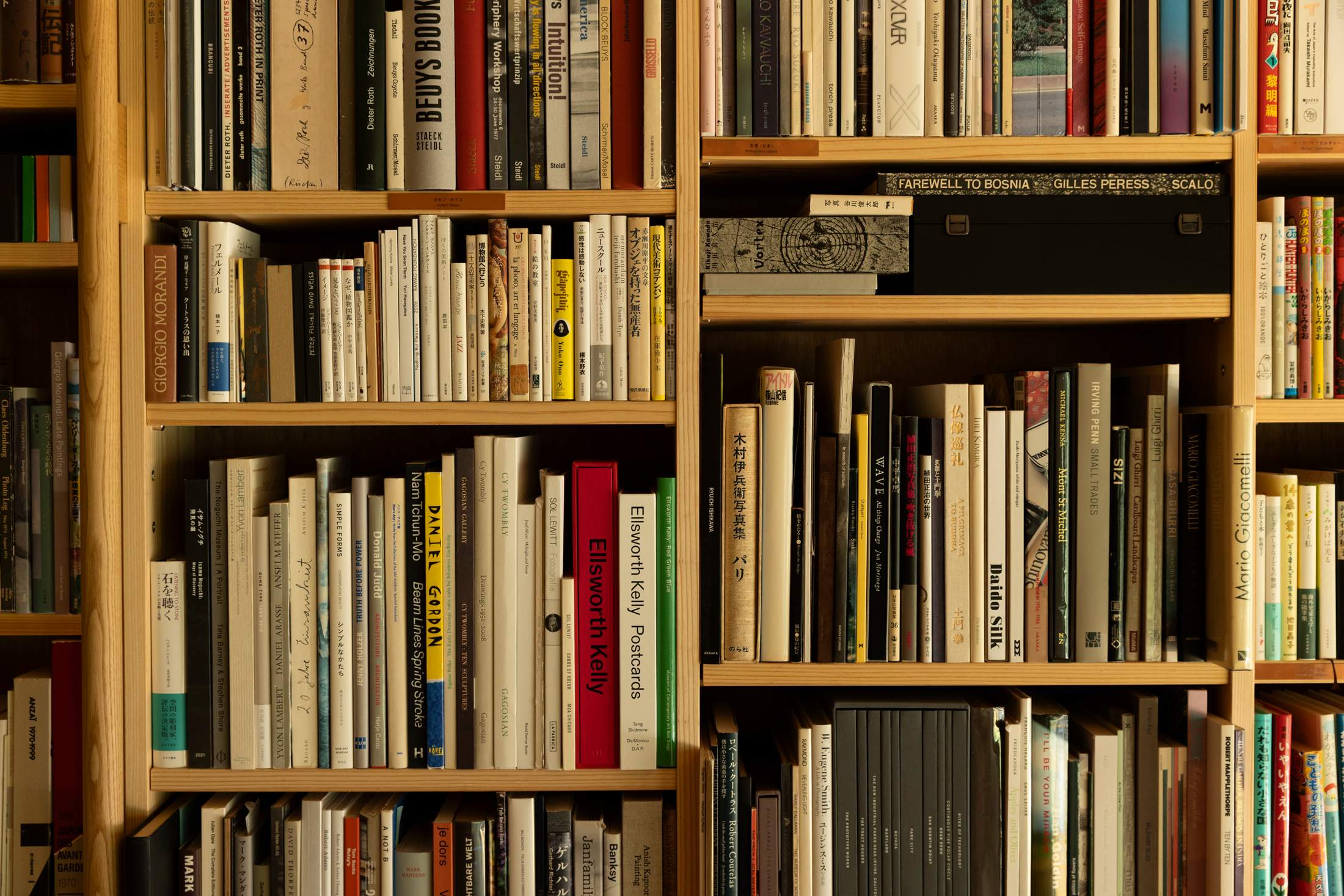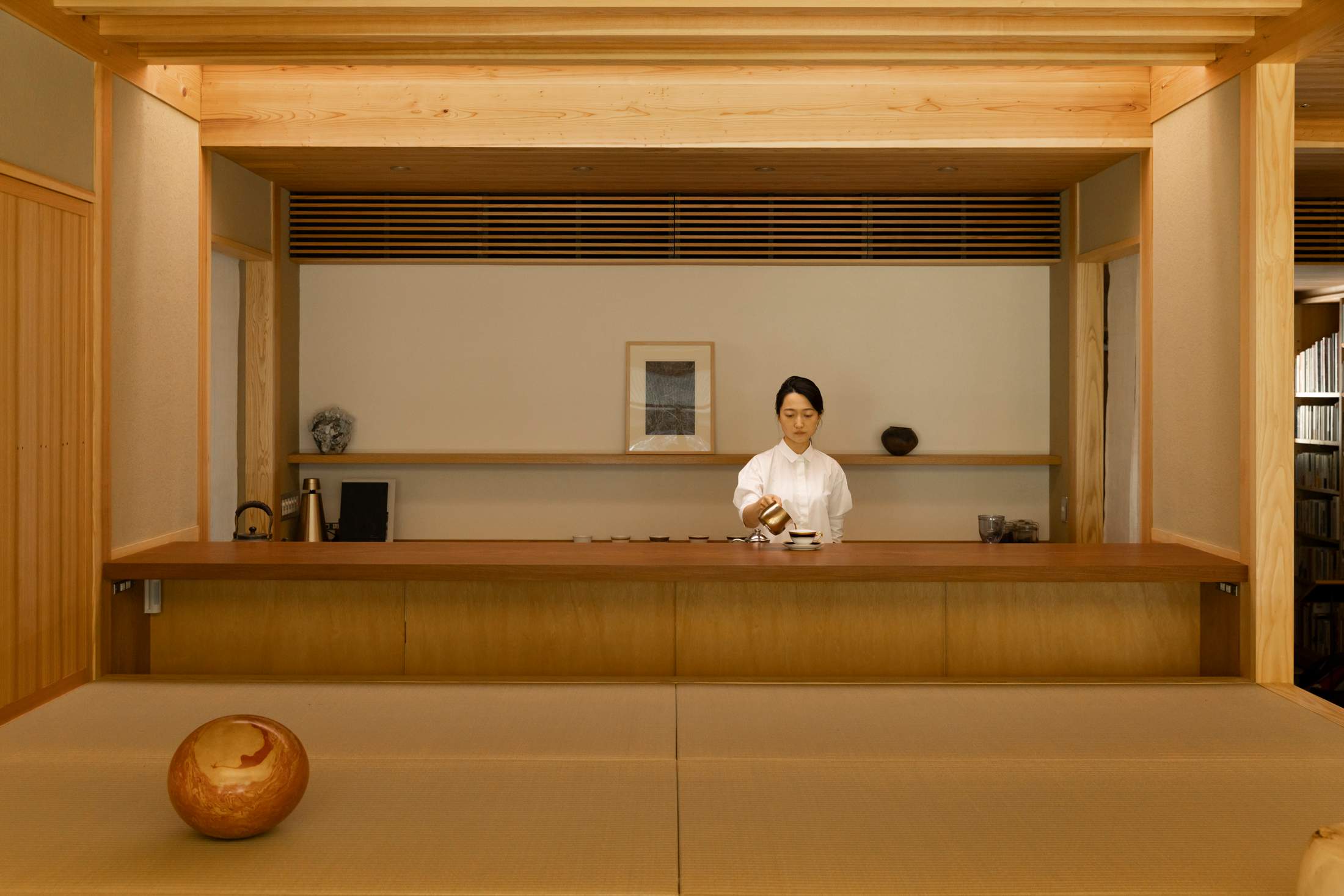 Visitors are welcome four days a week on a reservation-only basis: up to six people at a time for 90 minutes, three times a day. "I've discovered that 90 minutes is just the right amount of time," says Haba. "It is not so long that people get bored." On arrival, visitors remove their shoes, put their phones in a drawer (after they've taken the requisite photographs) and step into the library. They're free to look at any of the 3,000 books on the shelves – art books, novels, photography; some familiar, some rare. It's not a comprehensive library but a personal selection that Haba rotates. Some of the volumes have his annotations or are thick with Post-it notes. 
"I wrote to him and just told him three things about the project: books, coffee and a place where time flows slowly"
 "I wanted this to be a place where time slows down," says Haba. "Technology is placing so many demands on us. I find it hard to concentrate in Tokyo: there's just so much information all the time." The name Donkou references the slow, one-carriage train that operates in the neighbourhood. Visitors can sit outside on the terrace, on the tatami platform or on one of two reading chairs. "We must have looked at 30 chairs," says Haba, laughing. They settled on Carl Hansen's Colonial Chair (designed by Ole Wanscher in 1949), which Haba felt had the right depth, angle and armrests.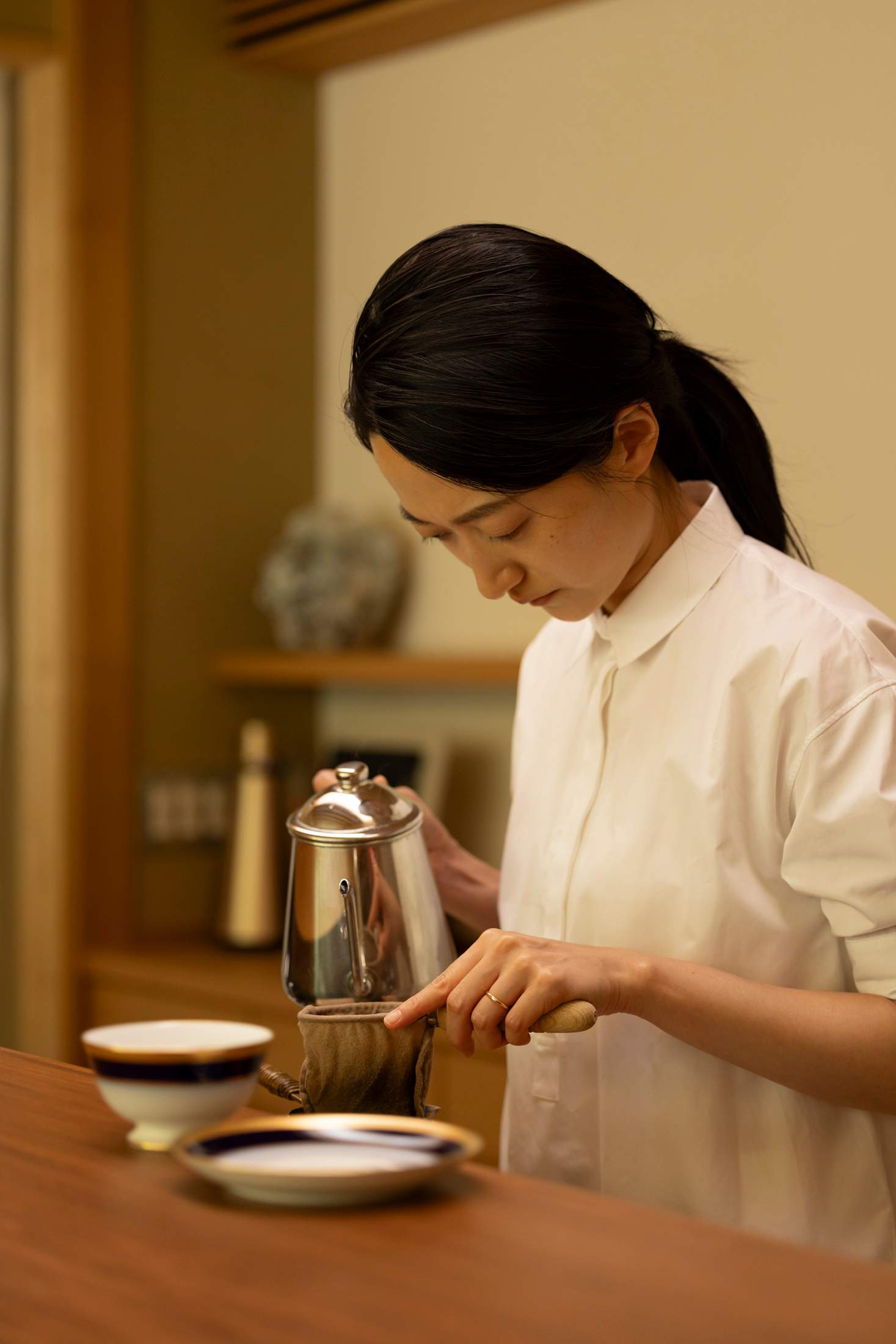 Horibe is best known for his contemporary wooden houses and he applied the skills he has acquired in that field here. Haba points out the nail-free construction, which is a technique used in ancient temples that are still standing, such as Horyu-ji in Nara. "We worked with a firm in Osaka and the carpenter who did this work was in his thirties; he had learned from a master craftsman," says Haba. "People sometimes think that wood won't withstand earthquakes but tests prove that when it's used properly, wood is one of most resilient materials we have." 
donkou.jp
---
museums – USA
Little by little
New York-based nonprofit company Micro has a big idea: to rethink the museum experience by creating smaller alternatives away from the major cities that usually host and monopolise such spaces. Its solution? Working with a team of scientists, designers and engineers, and with the input of curators, Micro has developed quirky vitrines that are about the size of vending machines. These are being installed across the US in "in-between spaces and neglected urban spots", such as community centres, hospitals and transit hubs, according to co-founder Charles Philipp.
Micro's Smallest Mollusk Museum contains stacked boxes depicting 650 million years of life on Earth, while another installation explores perpetual motion. The Museum of Care, meanwhile, was dreamed up at the height of the pandemic to examine the evolution of healthcare from the point of view of its front-line workers. Placed in hospitals, it was the only museum to remain open during the lockdowns.
The aim, says Philipp, is to "take museums off the pedestal" and attract audiences who might not typically visit one. By stripping down the often "dense and inaccessible museum experience", he wants to facilitate equal access to culture: 90 per cent of museum visitors in the US today are white.
Micro's exhibits now clock up tens of thousands of visitors a month and the company is advising cultural institutions on how to develop their own miniature museums. Here's hoping that international expansion isn't far behind. 
micro.ooo