Expo / Global
In safe hands
The past is important but give it too much weight and the present can slip through your fingers. Czechia's makers know this all too well. From the communist era's brutalist gems to Michael Thonet's beloved bentwood furniture, the country's craft heritage is rich and varied. But now a new generation of manufacturers are taking up the mantle. Monocle's design editor zigzags the country – taking in small towns, a mountaintop transmitter, philharmonic concert hall and rebel-rousing university – to meet the architects, steam-benders and beer-guzzling glassblowers who are reclaiming a communist-era slight and forging a new gold standard in craft and design.
1. Dolni Dvoriste
At midday on a Monday, we cross from Austria into Czechia – or the Czech Republic, depending on who you're speaking to; the former has been the country's official short name since 2016 but many still use the formal name. The border crossing at Dolni Dvoriste is a non-event. The Czech police don't seem interested in a journalist and a photographer, in a hired car, on a design-minded roadtrip across the country.
The first Czech-language road sign we see is for a casino but, while the koruna is strong and I'm feeling lucky, we're already behind schedule for our first meeting, so we push on. The second sign that catches our eye is a richly illustrated image of the Prachaticke Muzeum, an institution about an hour from Dolni Dvoriste that hosts exhibitions on the region's history and culture. The sign's style is more intricate than the brown tourist notices used in Austria to the south and Germany to the west. It's our first visual clue that Czech design and architecture is distinct from that of its Mitteleuropean cousins – a quality that monocle intends to unpack across a four-day excursion.

2. Ceske Budejovice
Czechia is made up of three regions: Bohemia, Moravia and Czech Silesia. We start our trip in southern Bohemia, which is known for its medieval castles, Renaissance architecture and the occasional striking communist-era building (helpfully identified by those illustrated road signs). The region's capital city, Ceske Budejovice, is no exception. Architects here, however, such as local studio a8000, are enhancing this built heritage by repurposing old buildings for contemporary use. The studio, which was co-founded by Ceske Budejovice-native Martin Krupauer and has offices in Prague and Brno, set about transforming the South Czech Philharmonic's concert hall last year.
A8000 retained the building's stained-glass window, a holdover from its history as a 17th-century church, but stripped out the rest of the interior and installed a ceiling with a suspended acoustic canopy, as well as timber panelling to reference the vertical form of the original church organ, now used by the orchestra. The project was led by Martin Sedmak, head of architects at the studio, whose work includes contributions to the renovation of pavilions at the communist-era agricultural showgrounds. "Architecturally, we have been cruising on communism," says Sedmak, in reference to his work on the halls. 
We're standing outside Plavecky Stadion, Sedmak's favourite building in Ceske Budejovice. It's a functionalist building from the 1970s that features an oval-shaped swimming hall with a curved roof and terraces from which to watch the outdoor events. "Some of the public buildings that emerged in the communist era are amazing because the architecture was meant to be a showcase for the regime." Sedmak's practice, however, is part of a new regime of Czech architects. "We feel like we're rising up from the dustbin, trying to do something new."

3. Znojmo
Also part of this new regime is Chybik + Kristof, an architectural practice with offices in Brno, Prague and Bratislava. It was founded by Ondrej Chybik and Michal Kristof in 2010 after stints working in the Vienna offices of ppag and Bjarke Ingels Group, respectively. We meet the duo at Lahofer Winery in Znojmo – the two-hour drive to get here sees the agricultural hills of southern Bohemia give way to the hillside vineyards of south Moravia. The building features an undulating roof that frames views of vineyards from the interior and serves as an open-air amphitheatre outside. "As a practice, we are building in a way that could easily represent a new contemporary European approach," says Kristof. "It's about context, a sense for materials and architecture that adds value to everyday lives. That's what we tried to do with this winery, which is a wine-making facility and an office, as well as a cultural centre."

4. Brno
For proof of how the country's architecture scene is evolving into what Kristof hopes will be a new European benchmark, we drive northeast to Brno. Here in Czechia's second city, Chybik + Kristof has recently completed a new greenhouse at St Augustin Abbey, where the friar Gregor Mendel conducted his first pioneering genetic experiments. "We were commissioned to create a greenhouse on the site of Mendel's original one," says Chybik. "The catch was that it had to function in the opposite way to a greenhouse, because it's being used as a cultural building. Greenhouses are meant to overheat but we needed this to be comfortable for people." The duo smartly positioned the new structure, which hosts exhibitions and events, behind an enormous existing tree, shielding the glass from the strong southern sun and allowing the greenhouse to be a pleasant space even in the heat of high summer (on a recent 30c day, there was no need for air conditioning). Appropriately, we part ways with the architects as the sun is setting, heading further northeast on our final leg of driving for the night.

5. Bystrice pod Hostynem
If Czech architecture has a sensitivity for materials and context, then so too does its furniture industry. This is obvious in Bystrice pod Hostynem (population 8,600), the home of Ton. The town, company and landscape have been inseparable since Michael Thonet founded the bentwood-furniture firm here in 1861, taking advantage of Bystrice pod Hostynem's proximity to beech forests, which provided the raw material for his now iconic pieces.
"You need a special climate to grow and treat the wood," says Milan Dostalik, ceo of Ton since 2010, who shows us around the factory floor. "But you also need people that have the specific skills to make bentwood furniture, which has been built over generations here. If you tried to start Ton somewhere else now, it would be very difficult." Indeed the people are what makes the firm's furniture, headlined by the curving forms of the No 14 chair, so good. The stars of the show are the two-man bending teams – the muscular men are able to elegantly and easily bend the steamed wood of Ton's trademark chairs by hand. And while machinery helps to streamline some of the processes, Dostalik says that the human touch cannot be replicated. "You could use robots – and maybe they will in the future – but right now, a robot would be surprised by the defects and the natural character of the wood," adds Dostalik. "You need skilled human hands to do the work."
It's something that the ceo has bet on since he took on the role in 2010. In the 1990s, the firm was producing some 6,000 chairs a day but, under his leadership, production has been pared back to 6,000 per week, allowing the company to focus on quality hand-production over quantity. Despite this drop in production, the company's books are as healthy as ever. The emphasis on people in the production process has also kept the town, home to generations of steam-benders, gainfully employed. It's a common theme in this part of the country. The same is the case 30 minutes down the road in Zlin.

6. Zlin
The rain is beating down when we pull up in Zlin's city centre, so we take cover under a newly minted bus shelter, furnished with benches from Czech outdoor furniture manufacturer Mmcite. Once the downpour eases, we walk up a hill to the Tomas Bata Memorial, a building from 1933 that was renovated in 2019 by Transat Architekti. Their work sought to restore the memorial built to Bata, a shoemaker who founded his eponymous company in 1894. His firm employed much of the local population, later transforming Zlin into a major industrial centre – and one of the most modern cities in the region at the time. The functionalist memorial had evolved over the years to serve several different functions – and had slowly been cluttered by unnecessary furniture and accoutrements. Transat Architekti removed them to restore the original character of the building, providing a contemporary revival of the city's iconic functionalist architecture.

7. Prague
From rain-slicked Zlin we make our way to Prague in central Bohemia before turning in. The following morning we visit Laichter House, completed in 1909 by celebrated Czech architect Jan Kotera. The ground floor once housed the Laichter publishing company, with the second floor home to the firm's owner. Kotera linked these commercial and residential sections with a magnificent staircase hall featuring wood panelling, elaborate timber and plasterwork details, and stained-glass windows. It's a remarkable example of the Czech art nouveau style.
If Kotera's structure were built today, its plans might have been reviewed by members of the community at the Center for Architecture and Metropolitan Planning (Camp), monocle's second stop of the day. "Camp is a physical base where anyone in Prague can come and ask what's going to happen to their street, to their park or to their neighbourhood," says Stepan Bärtl, Camp's director and co-founder. "The idea is to showcase what's going to happen in Prague in the future." Part of the Prague Institute of Planning and Development (ipr), a non-profit organisation backed by the city of Prague, Camp's headquarters, in a modernist building by Karel Prager, houses an exhibition space that hosts lectures, workshops and film screenings throughout the year, a café and a number of interactive screens on which visitors can view 3d models of Prague. "From the beginning we said that Camp should be focusing on the future, because there are so many institutions dealing with history and the history of architecture," says Ondrej Bohac, director of ipr. "Most of the exhibitions and work we're doing is about vision." While the Camp team considers the city's architectural future, there are a number of nearby makers with visions for a brighter furniture and manufacturing sector in the city and country too. Repete, based on the outskirts of Prague, makes bespoke bicycles from high-grade steel. "You have a lot of industrial services in Czechia but most of them work for the automotive industry," says Mikolas Voverka, who established the firm in 2012 alongside Robin Fiser. "We have people who are very skilled with cnc machining and laser cutting but they are doing it for Skoda. If you come to these skilled people with plans for something different, they want to get involved – they want to use their 'Czech golden hands'." It's the first time we've heard the concept of golden Czech hands. The concept stems from a 19th-century appreciation for Czech craftsmanship and evolved to become a tongue-in-cheek reference to the shoddy workmanship of communist Czechoslovakia. But, since the fall of communism in 1989, it has slowly developed into a marker for skilled contemporary Czech craftsmanship.
Repete's desire to work with skilled Czech craftspeople is shared by Braasi, a backpack and bag maker founded by Eliska Slamova and Simon Brabec. Based in a small workshop in Prague's former industrial neighbourhood of Holesovice, the partners in life and business work with a small crew to make custom pieces. "Larger orders are made in Moravia because that's where the best seamstresses are," says Brabec. "There's a tradition of it in that part of the country. It's like the Czech Manchester." The duo, who both studied architecture, set up Braasi when they realised that there weren't any smart Czech-made bag brands, despite there being countless Czech golden hands skilled enough to make them. "Under communism everybody could make everything and fix anything because there was no commercial production to rely on," says Slamova. "Now we're losing general skilled trades as production moves elsewhere, but specialised craft elements are rising."
It's a sentiment echoed at Master & Master, a Prague-based furniture firm that works with emerging Czech designers. "During communism, people had nothing so they had to build things with their own hands," says co-founder Ondrej Zita. The company's simple designs, which include wooden shelving systems, desks and steel coat racks, are made by skilled craftspeople in a factory in northwest Moravia. "We want to produce furniture with Czech hands. It's a challenge nowadays." Zita is not alone in wanting to work with locals in order to protect traditional Czech skills and trades. Sharing a showroom with Master & Master is a brand building on Czechia's proud history of glassmaking, Dechem. Its co-founders, Michaela Tomiskova and Jakub Jandourek, studied at the Novy Bor School of Glass, an institution at the heart of a region known for its glassblowing prowess – and where monocle is headed on its final day of the roadtrip.

8. Novy Bor
After visiting Dechem's showroom, we set our sights on the headquarters and nearby production facility of another glassmaker, Lasvit. From Prague we drive into northern Bohemia and its verdant mix of mountains, forests, rivers and valleys, whipping through towns where almost all of the buildings, from houses and barns to churches and fire stations, are made of logs and finished with timber. Our arrival in Novy Bor, a tidy conurbation of about 11,000 people, is marked by a glass sculpture in the centre of its main roundabout – appropriate for a town that has been producing glass for more than 700 years.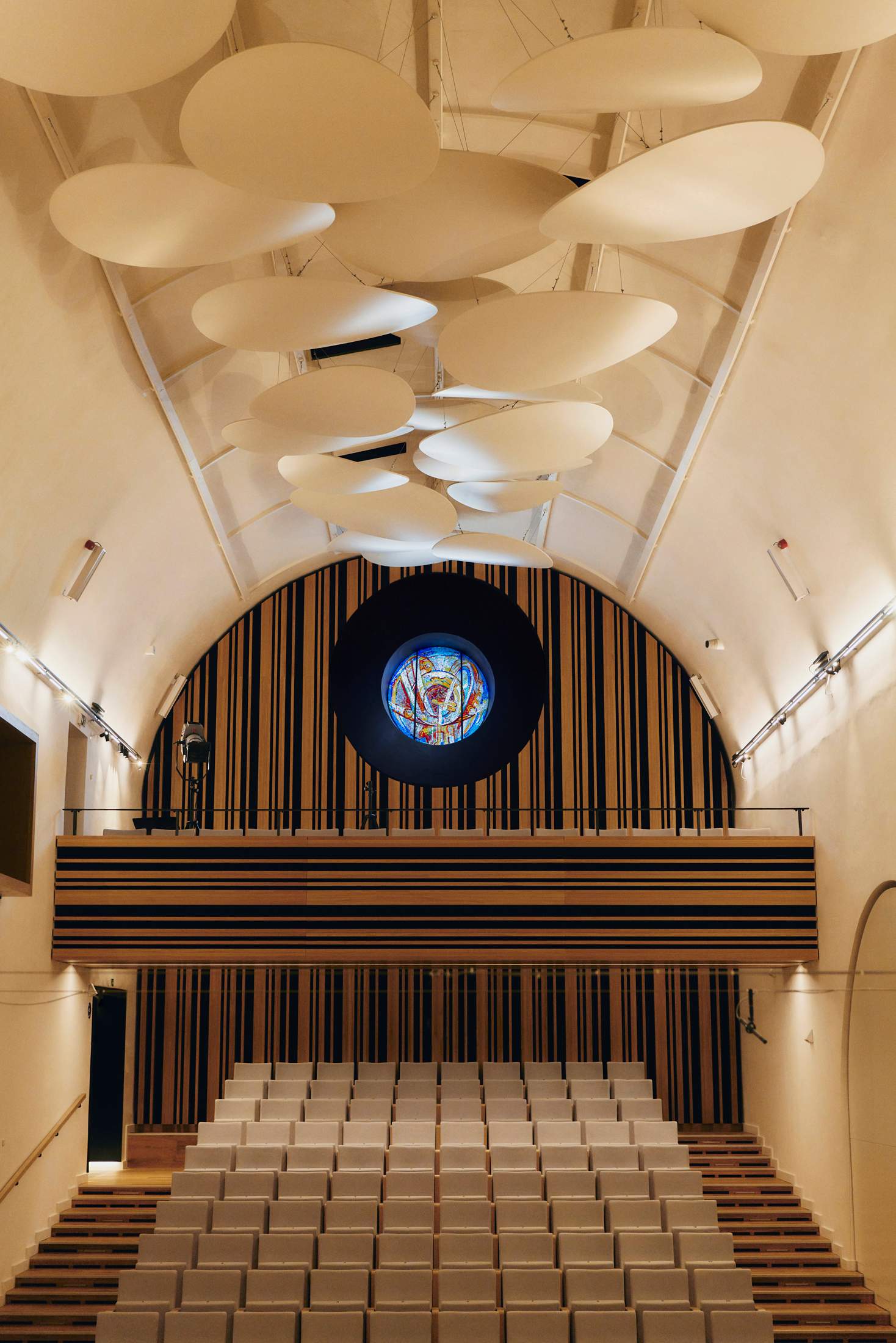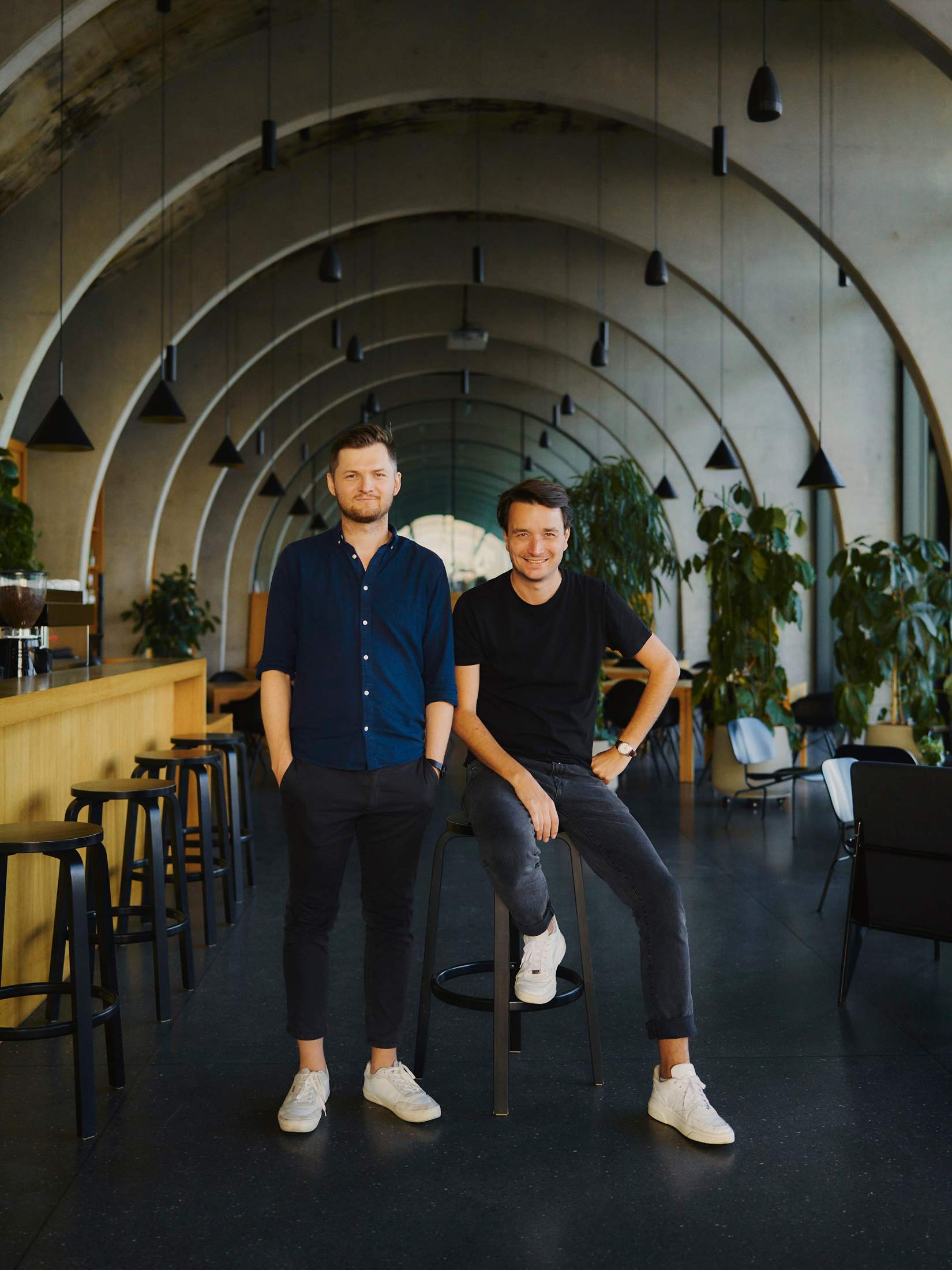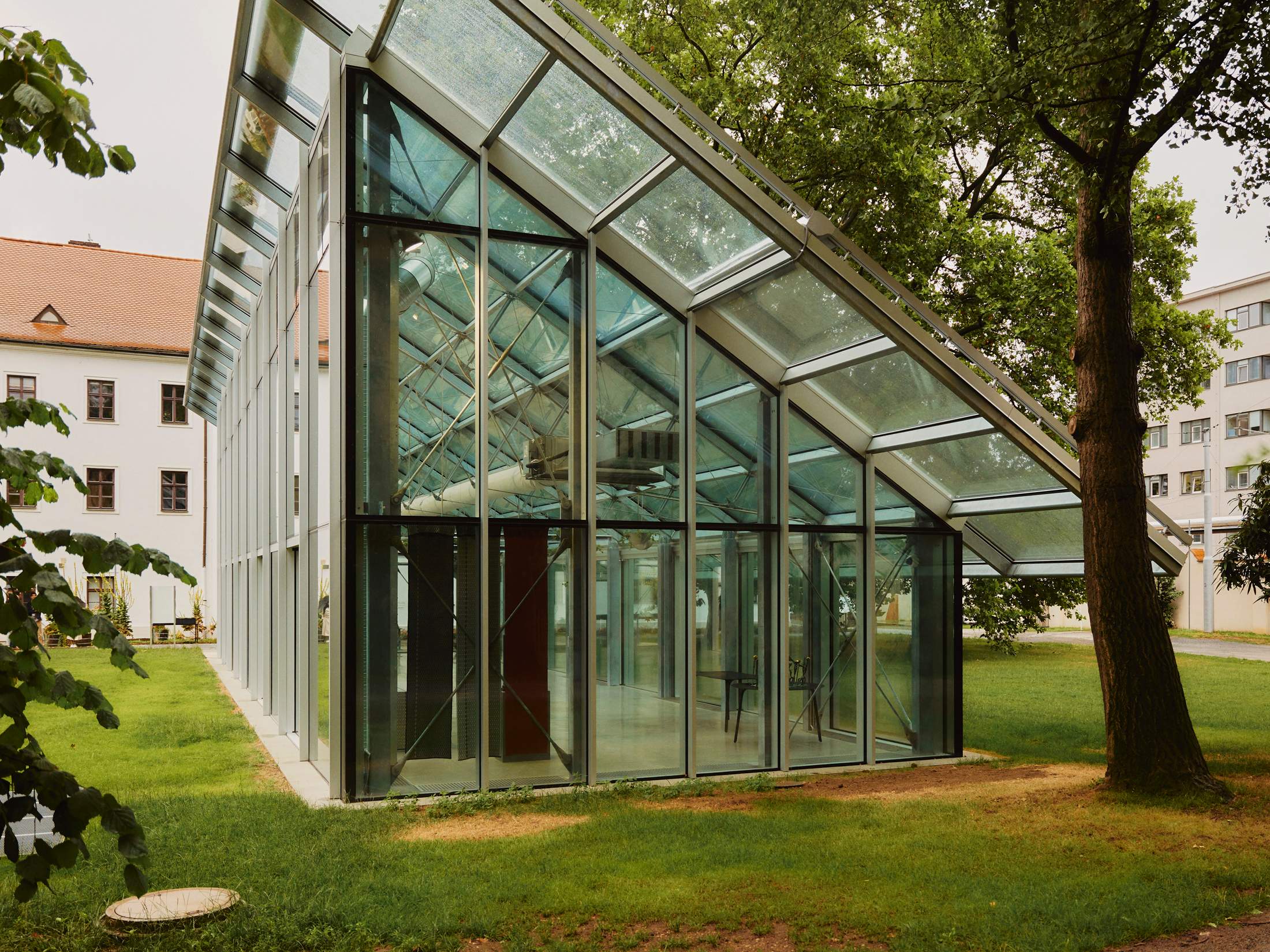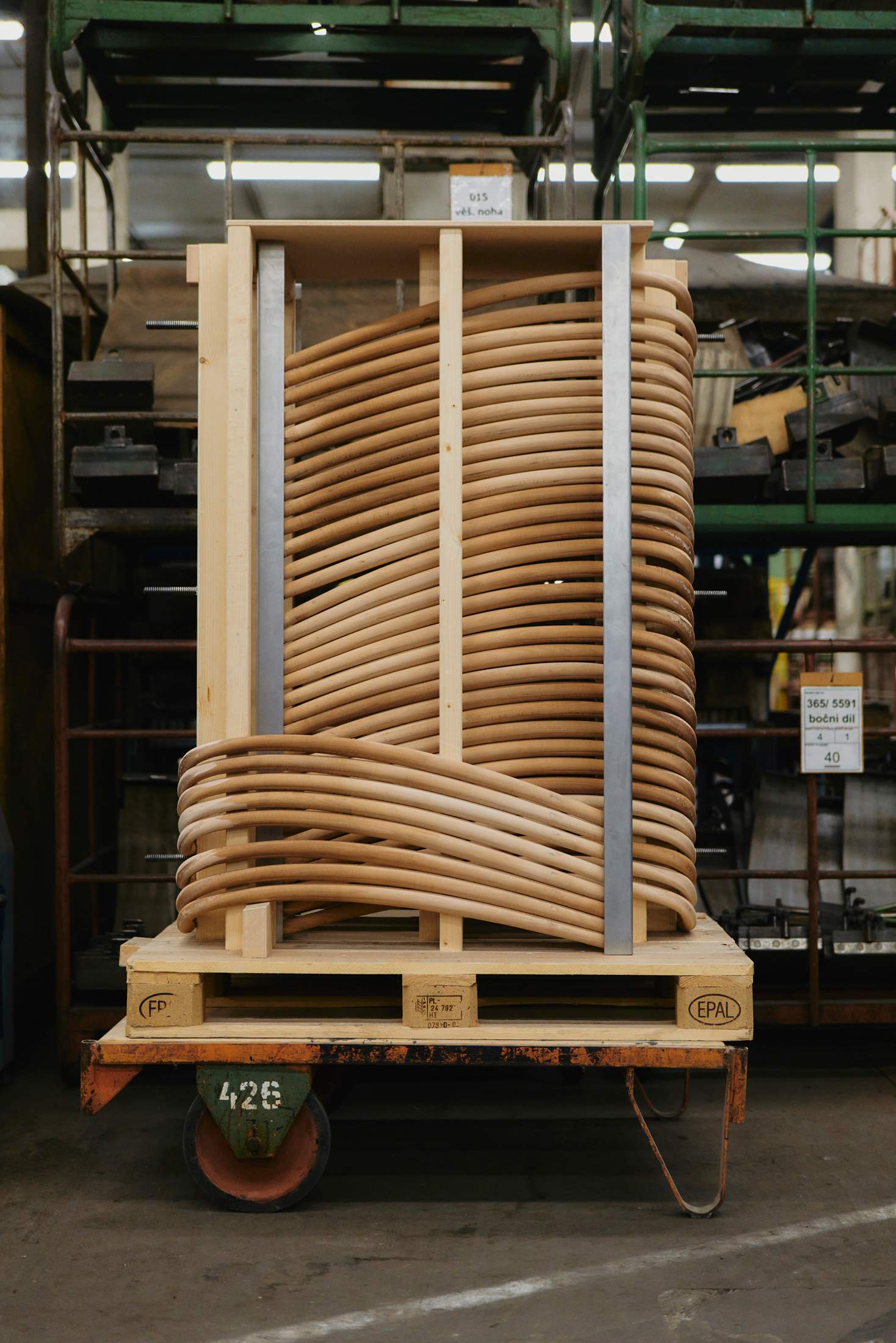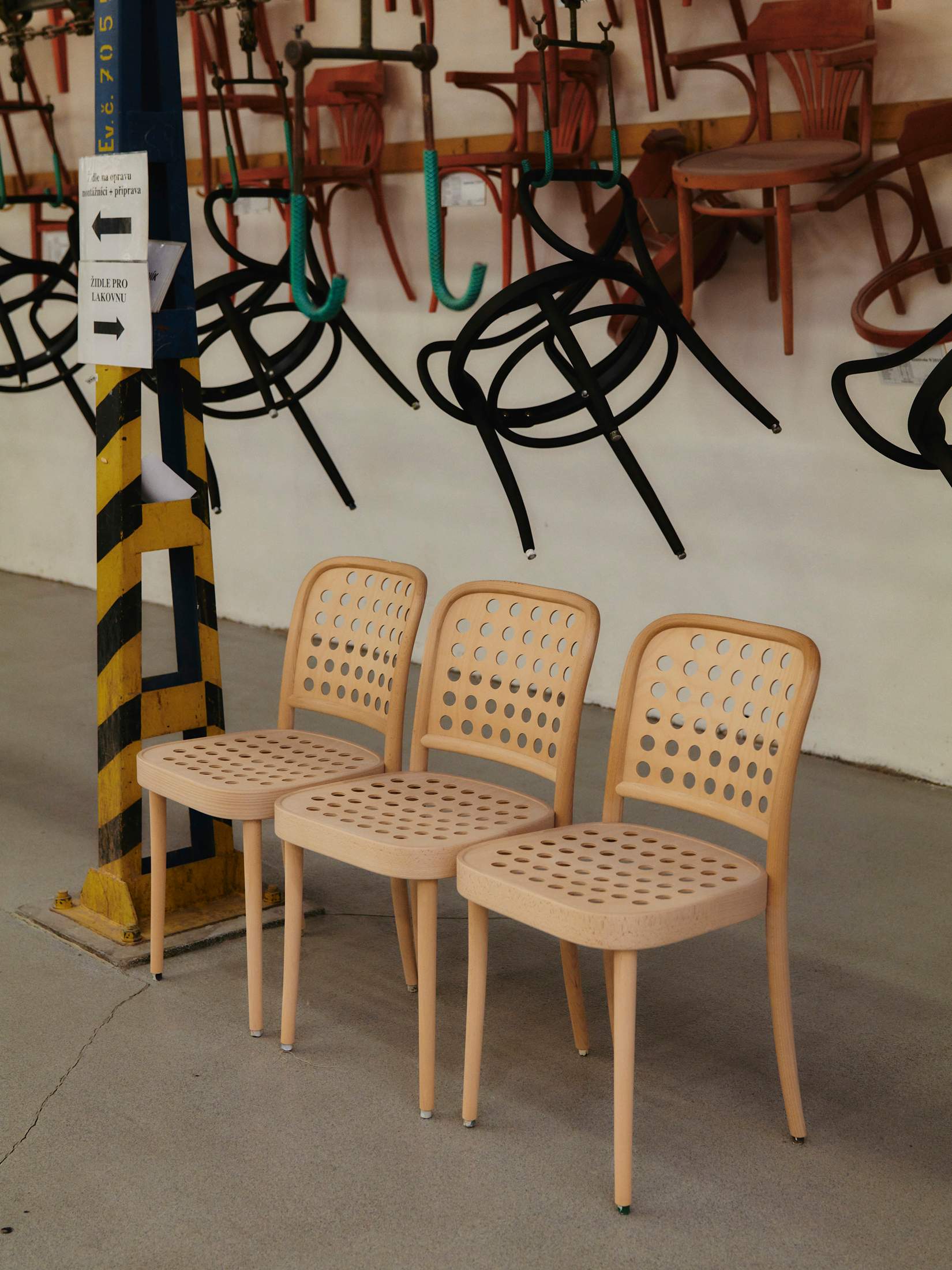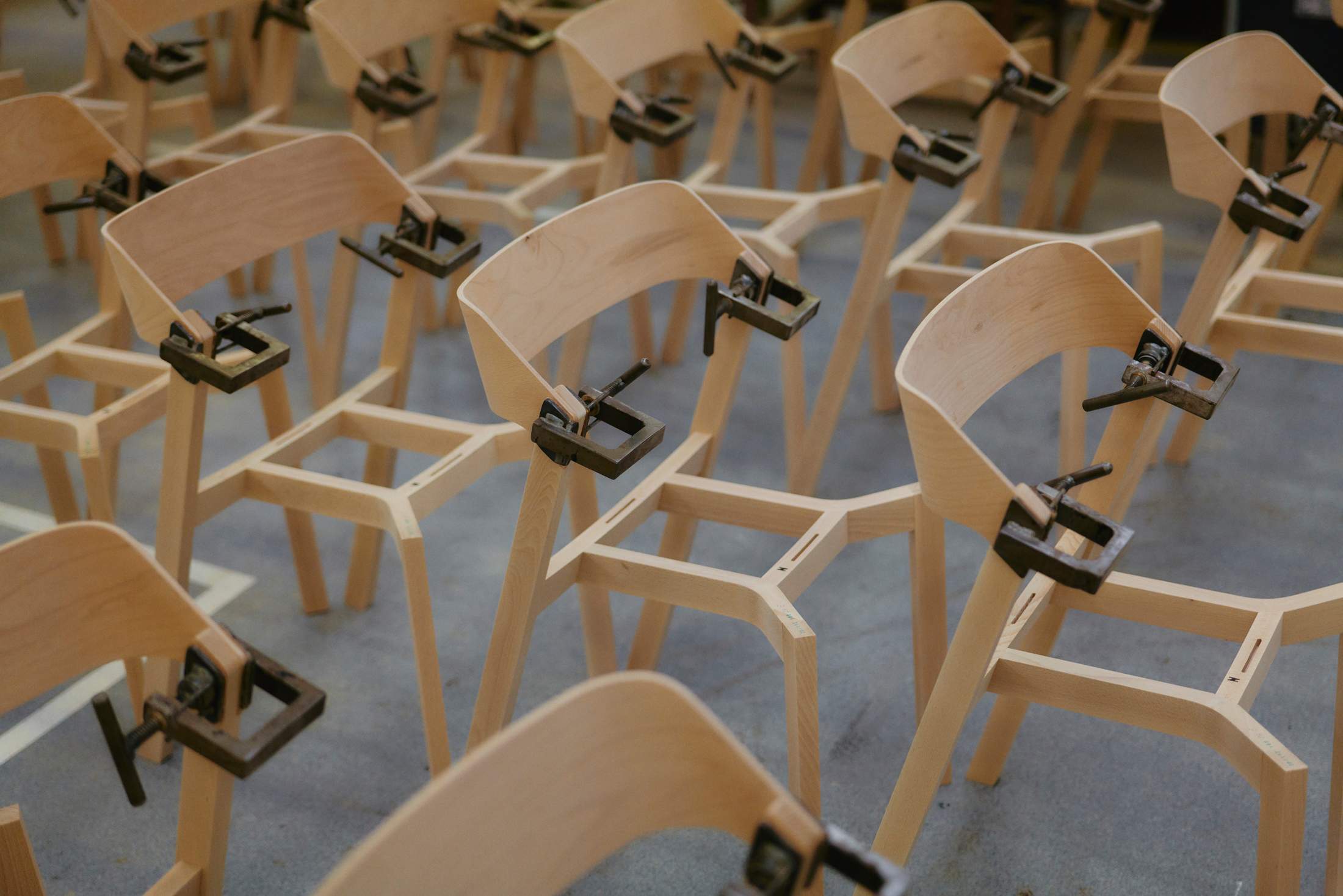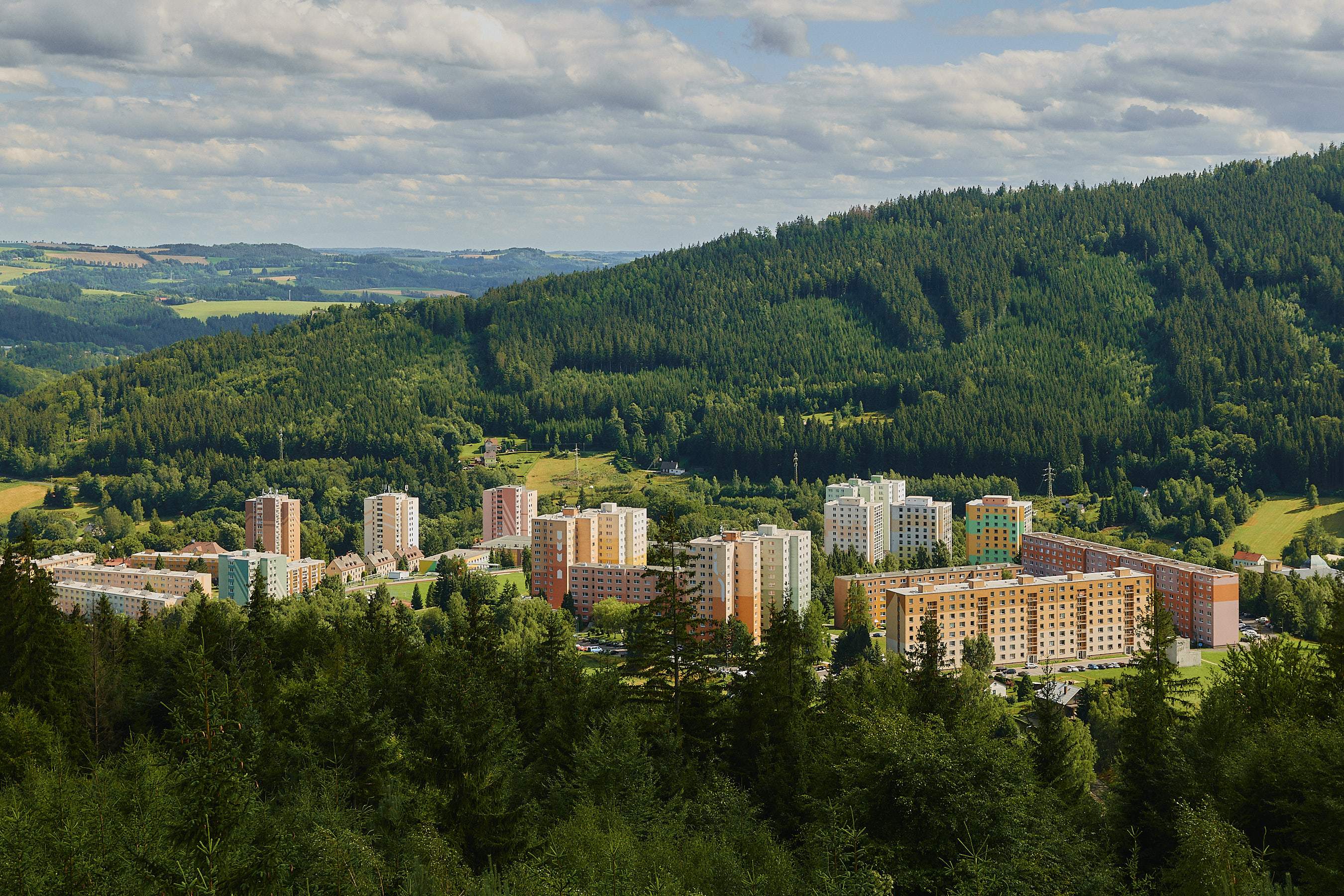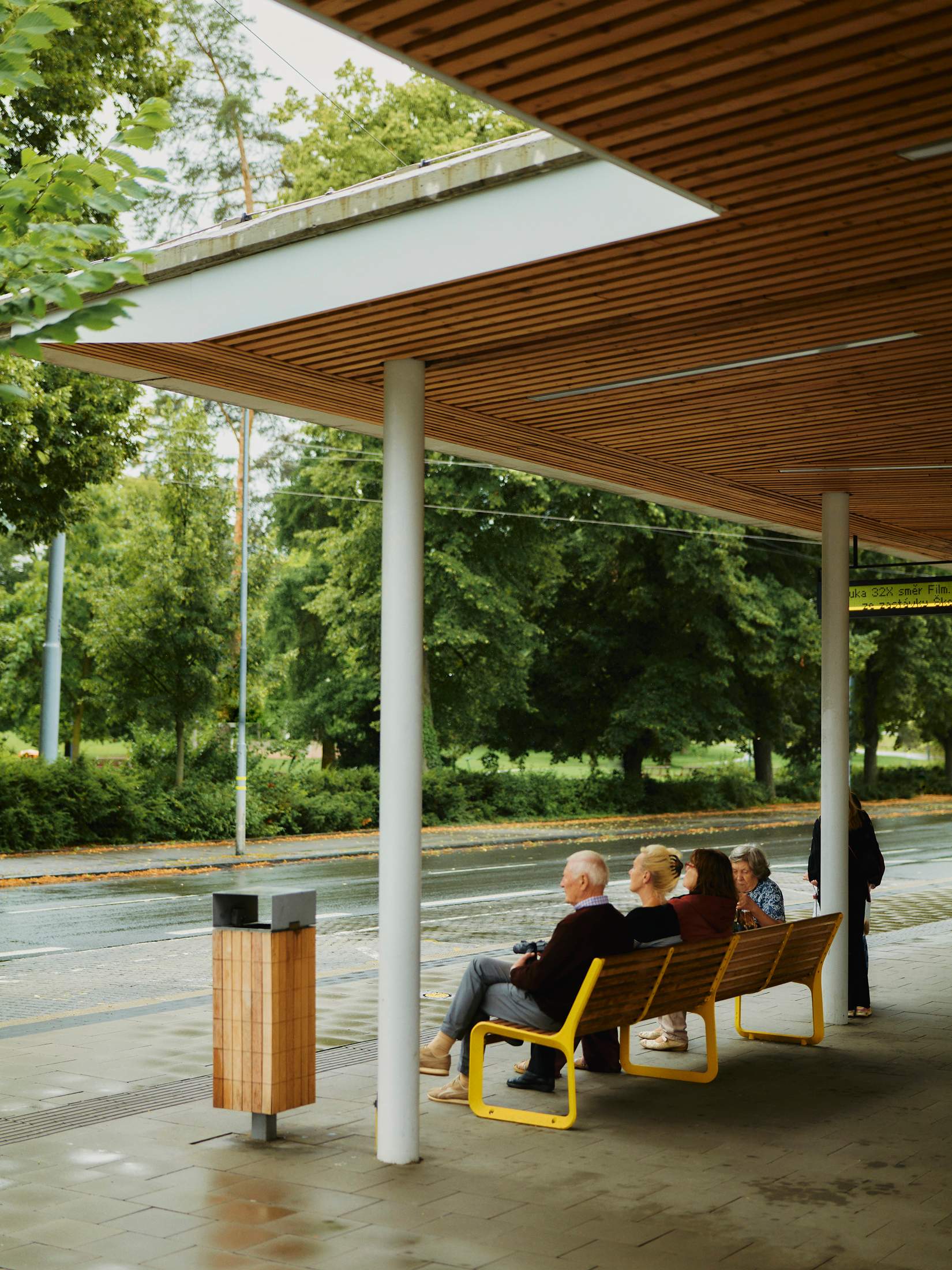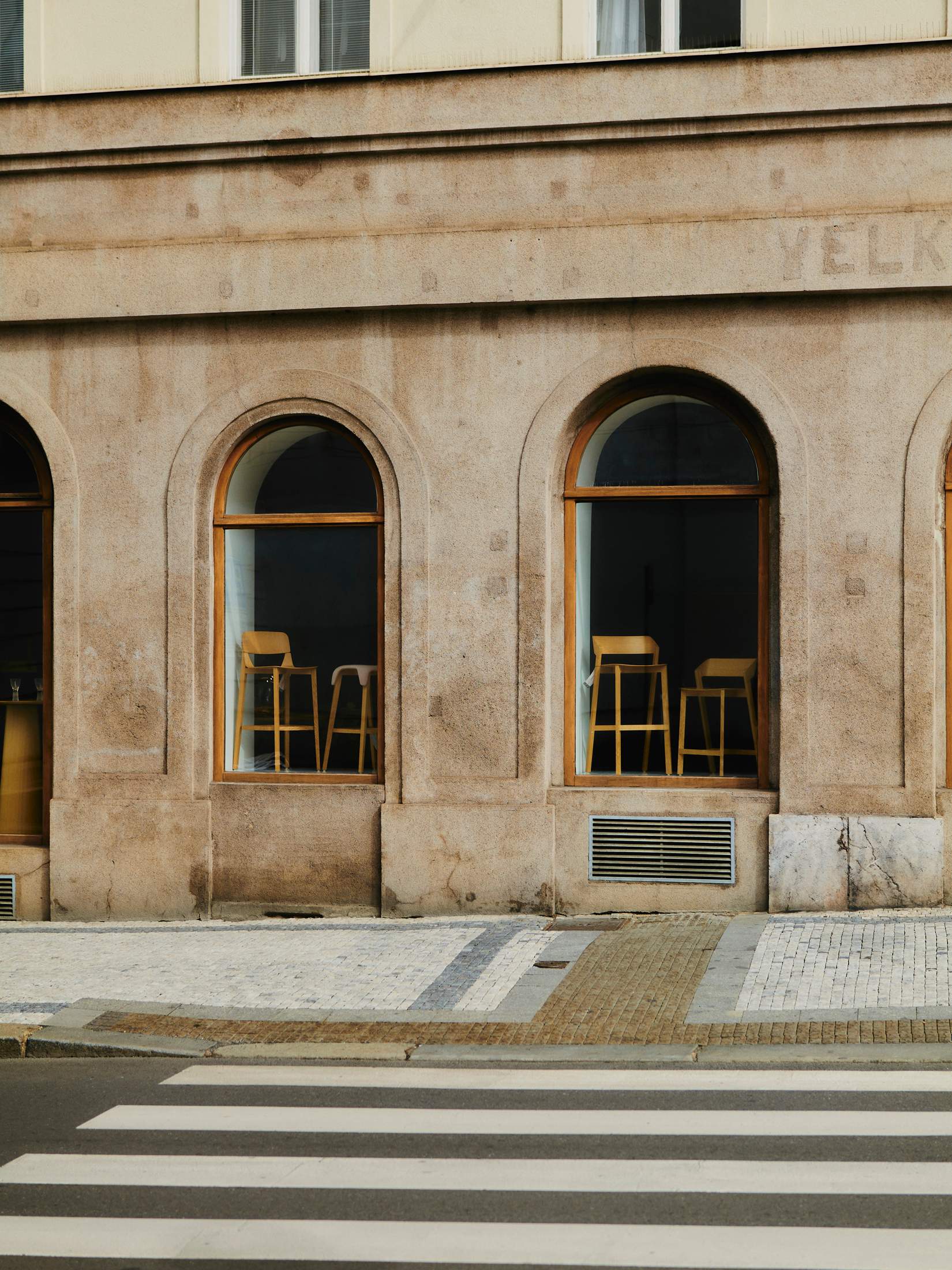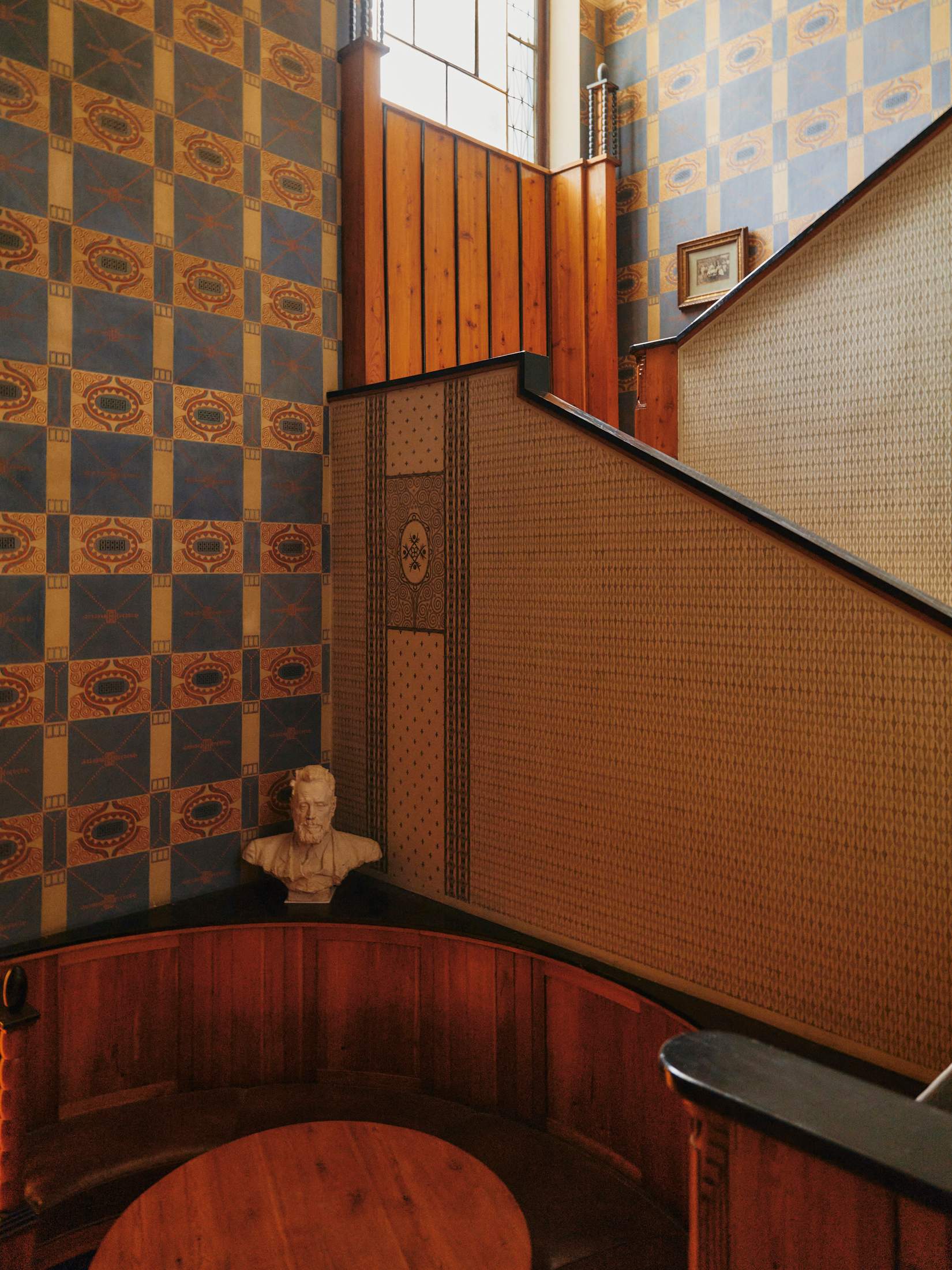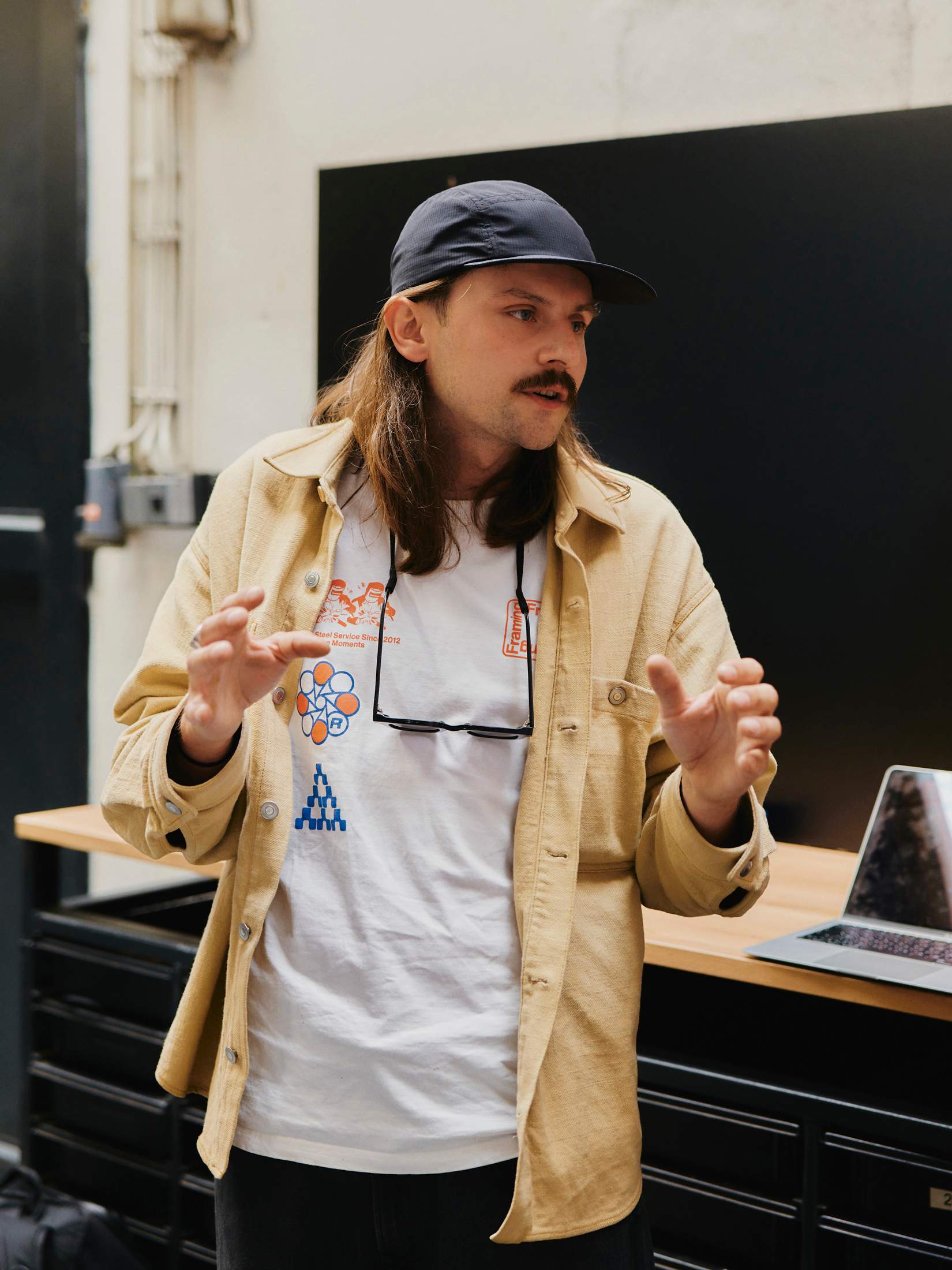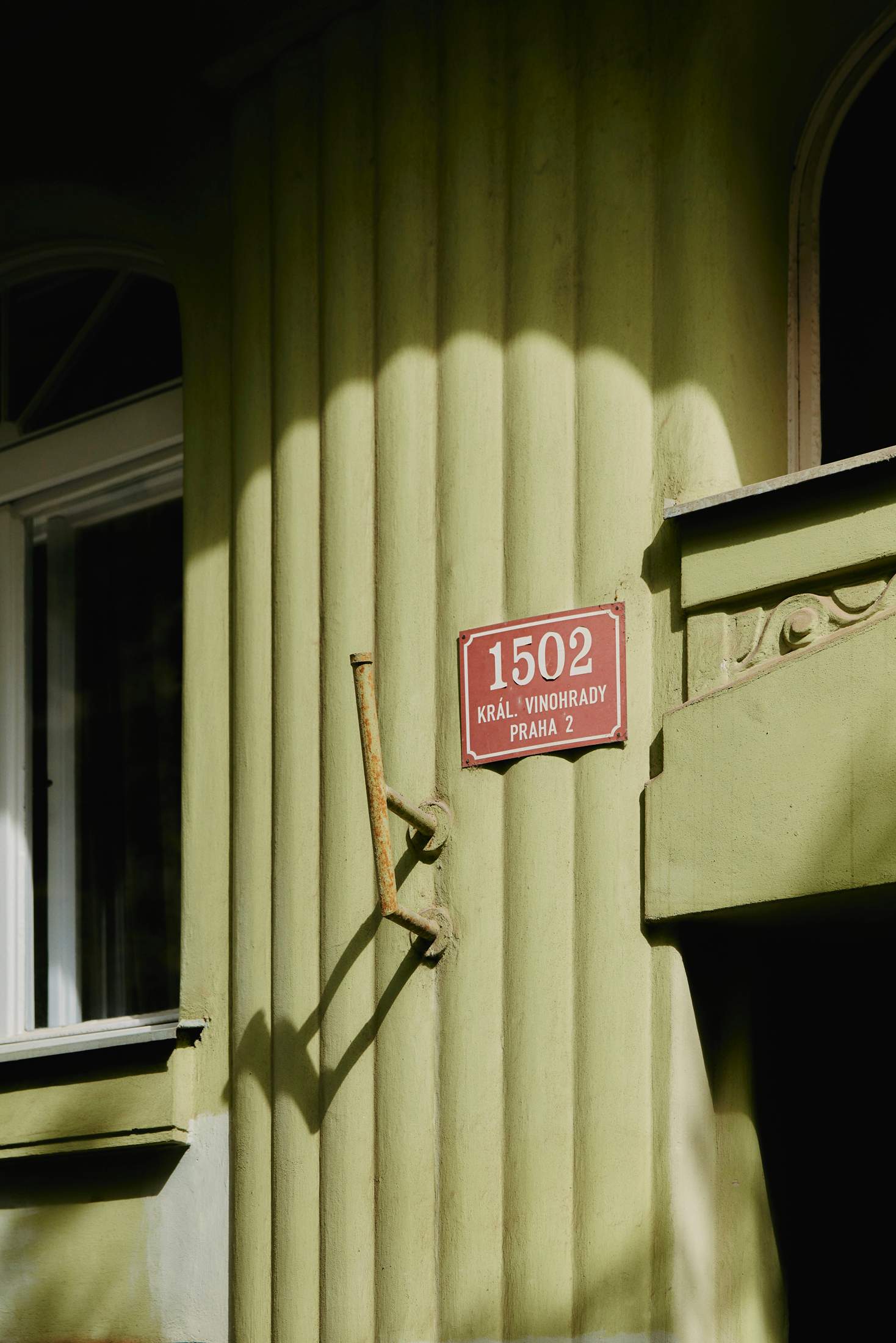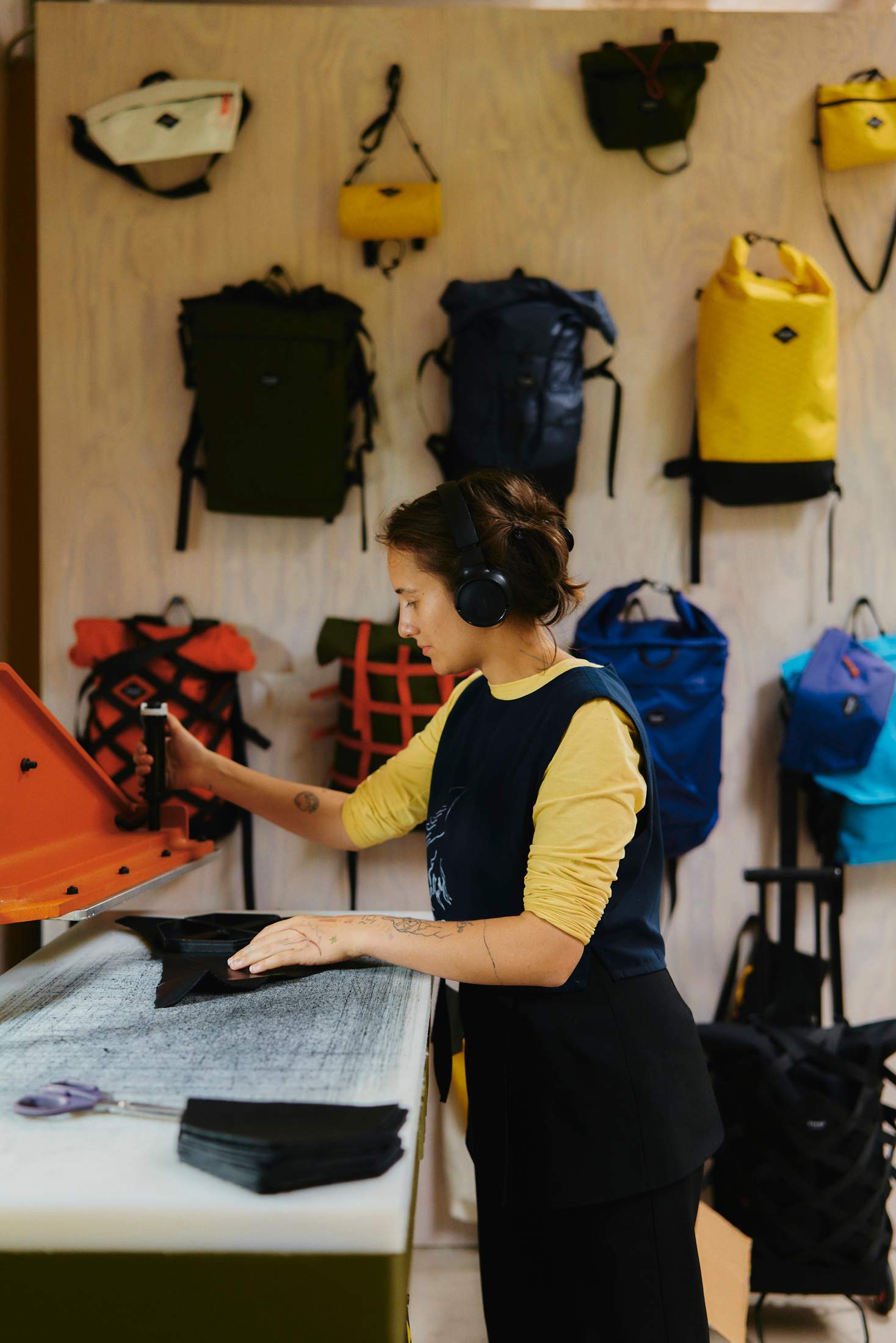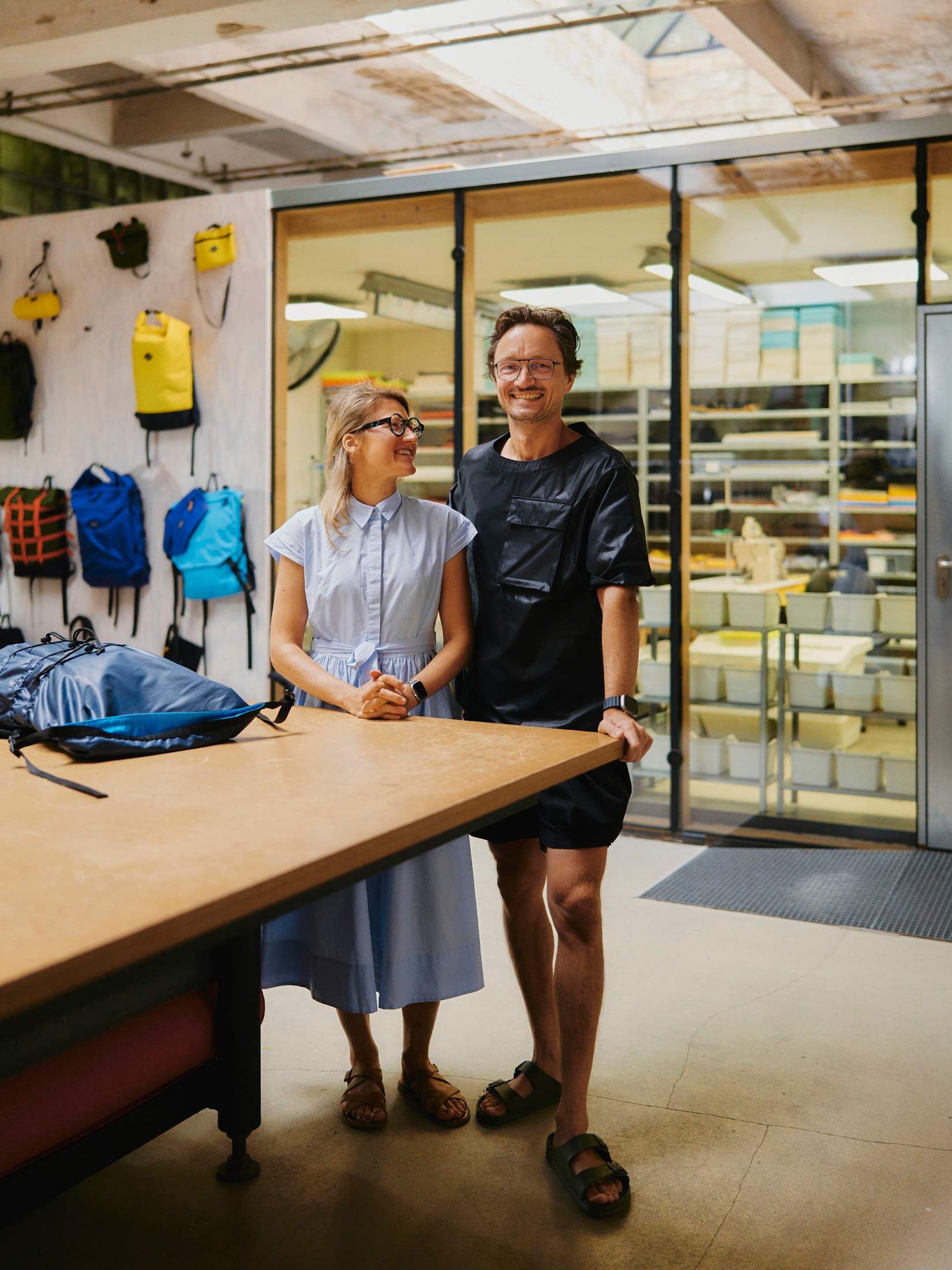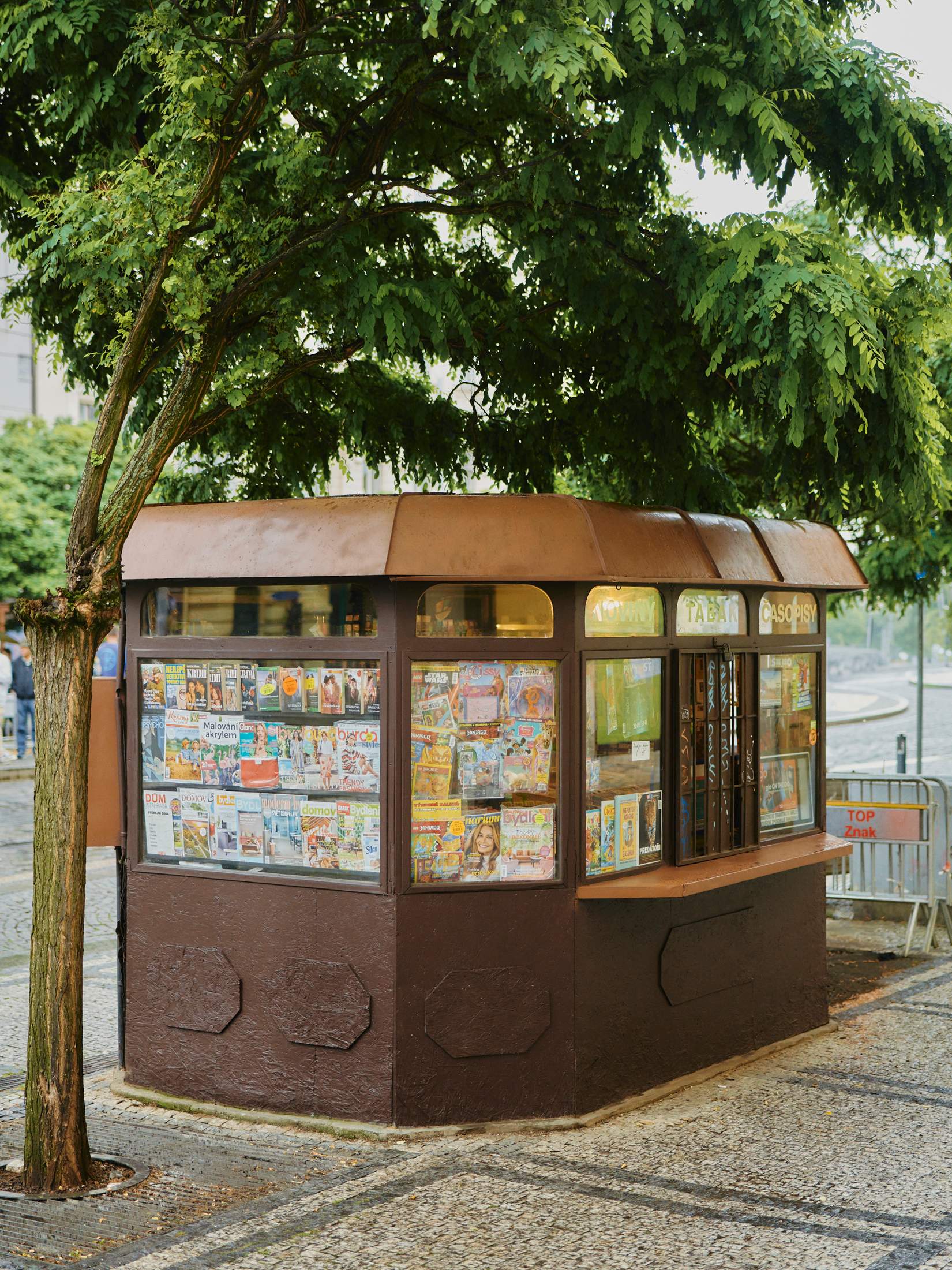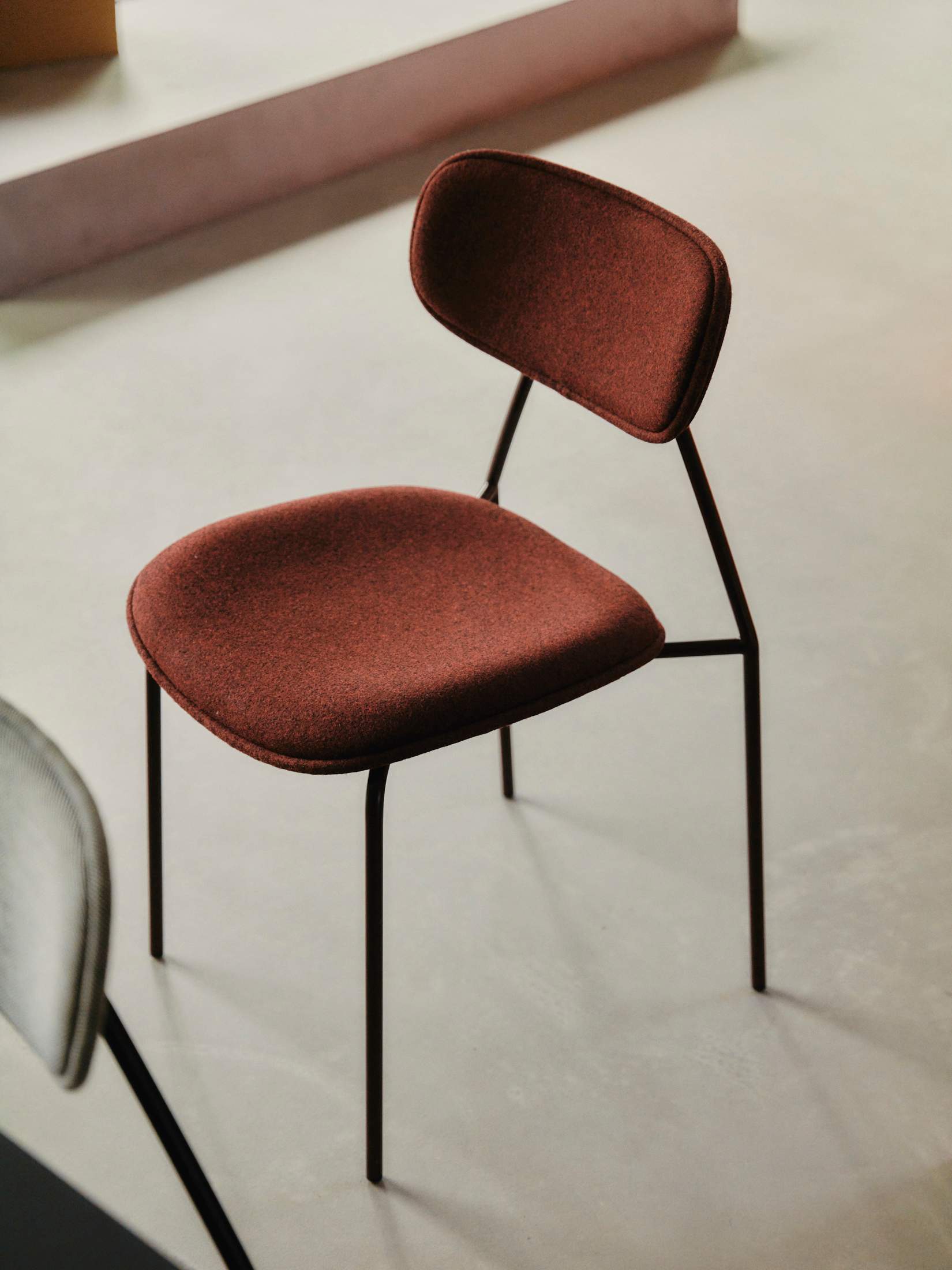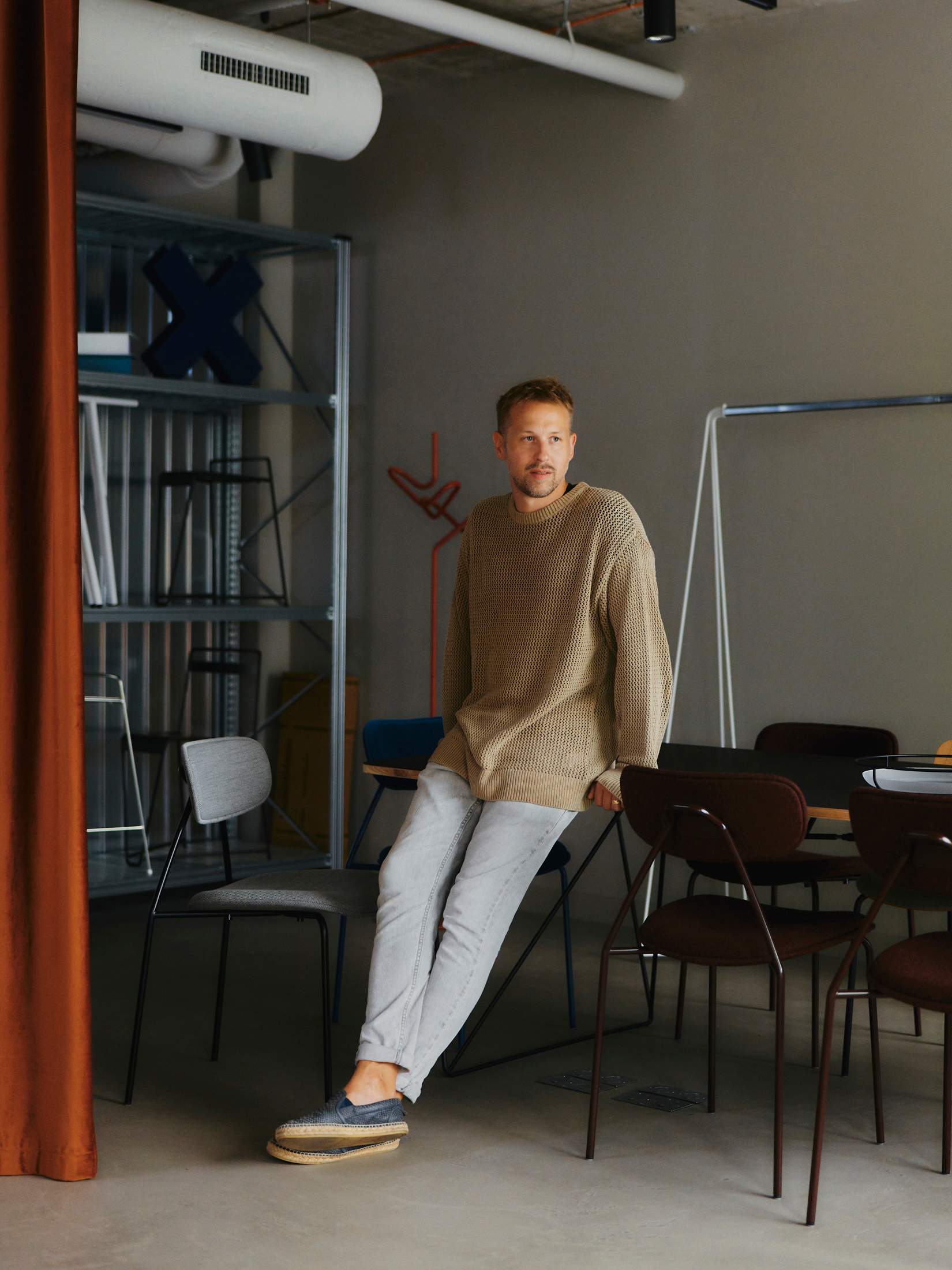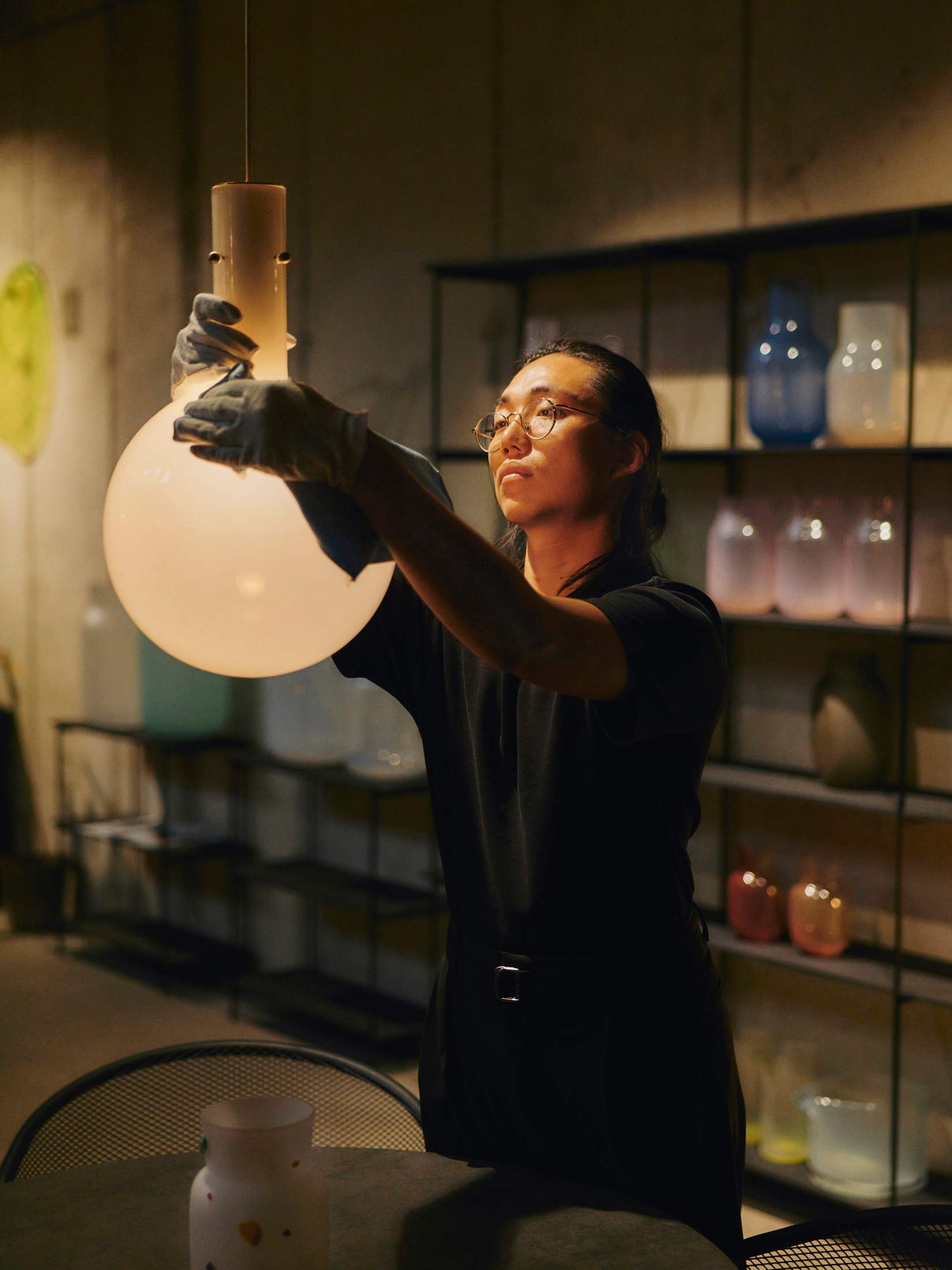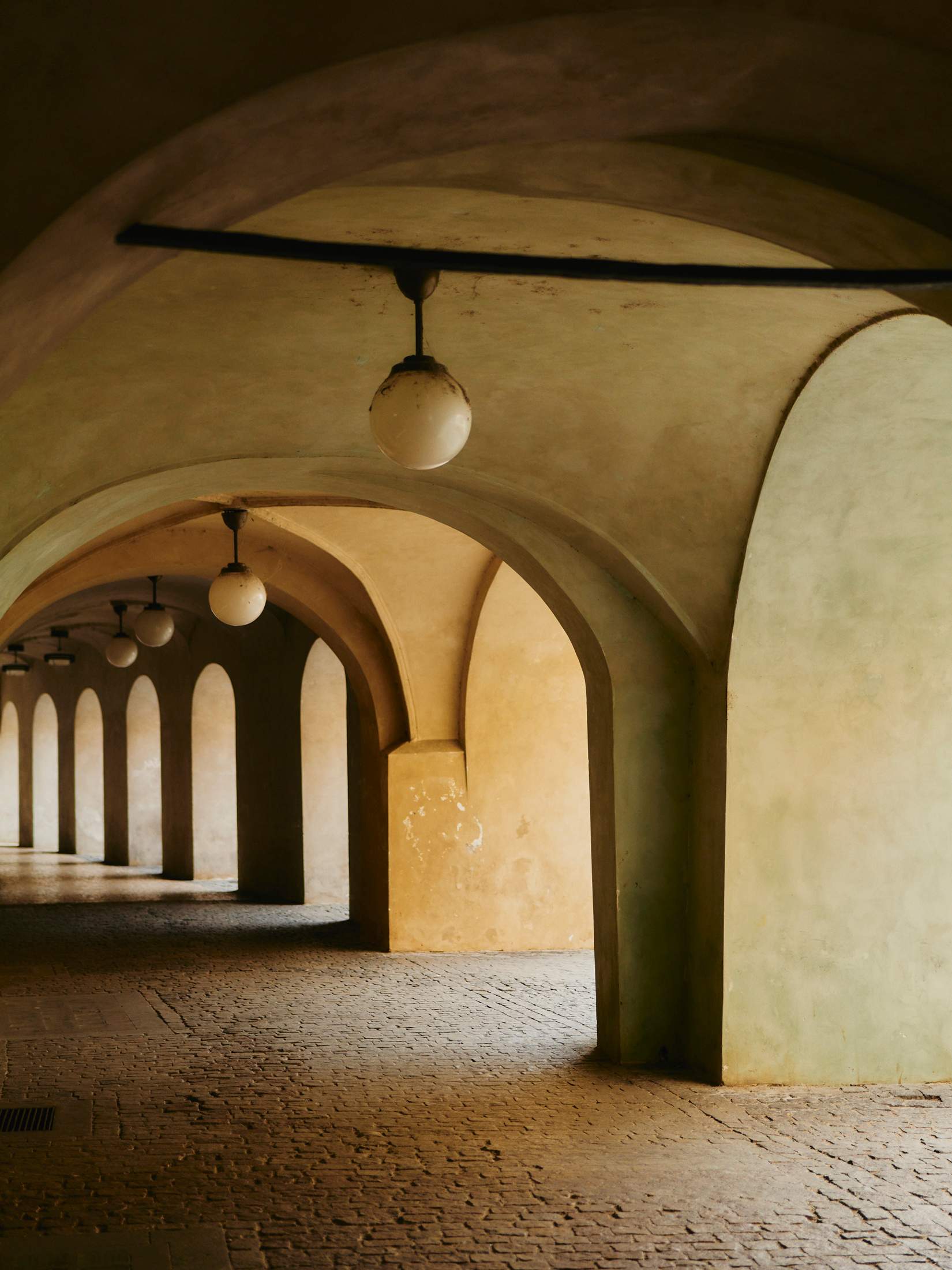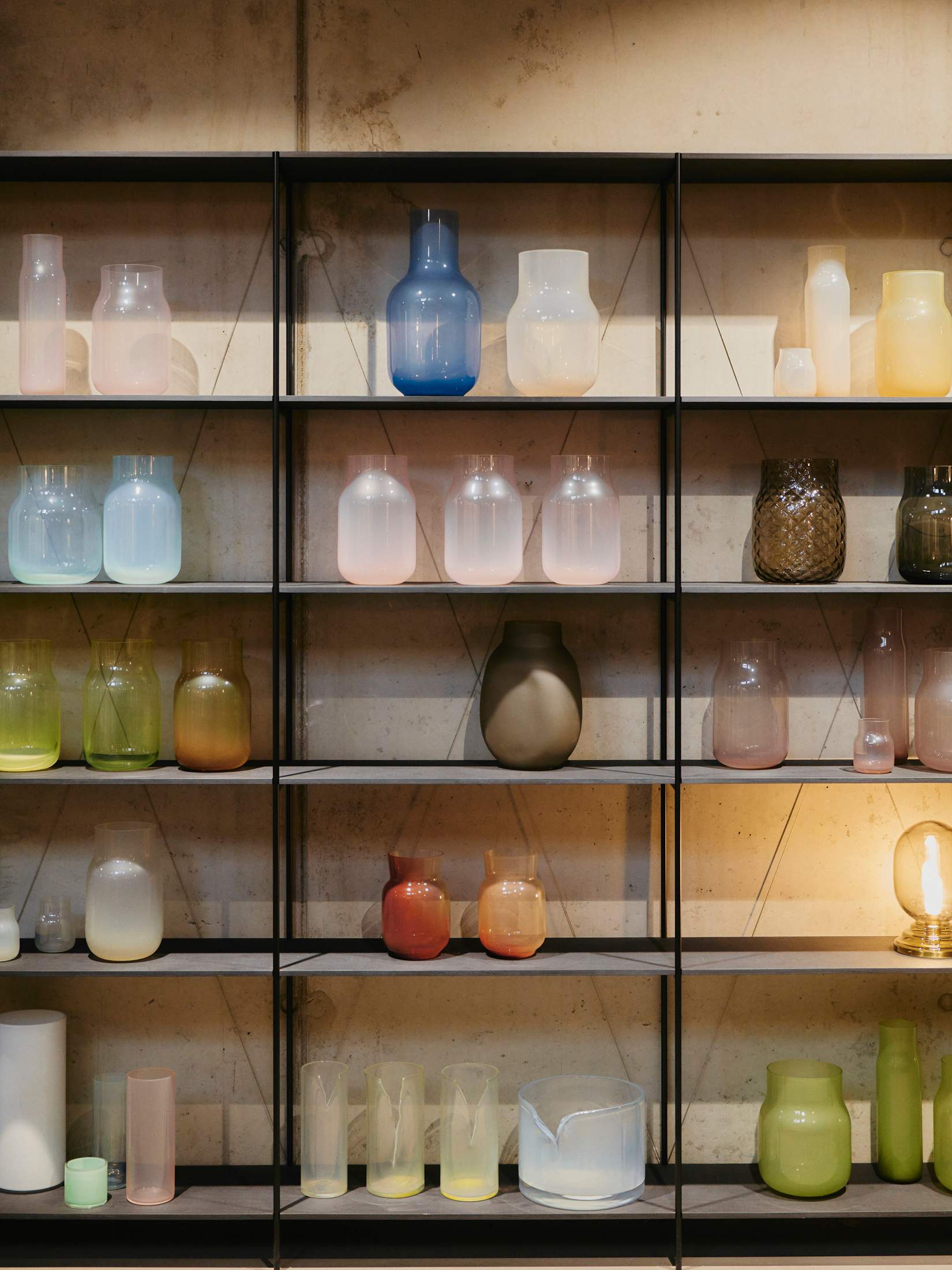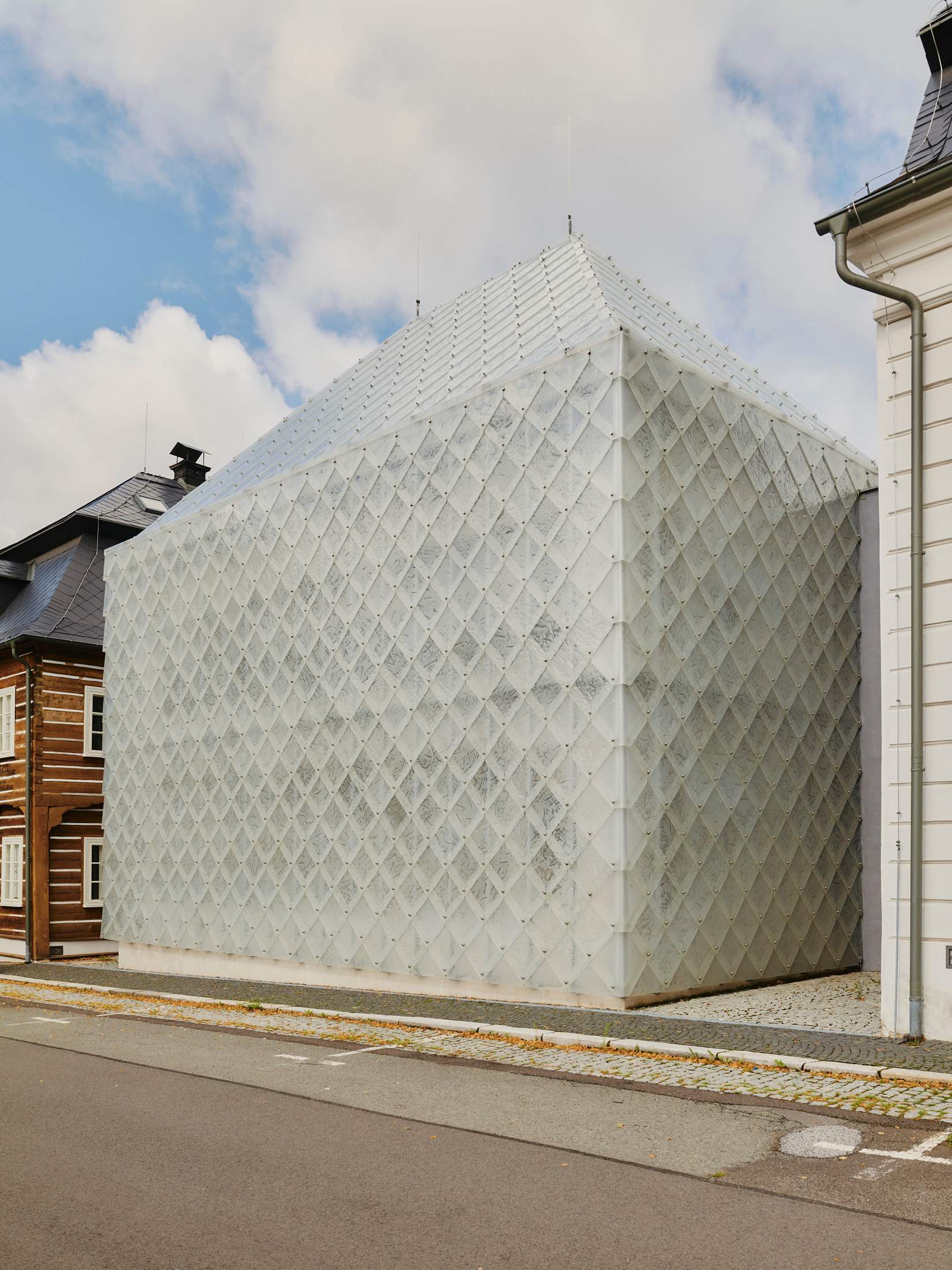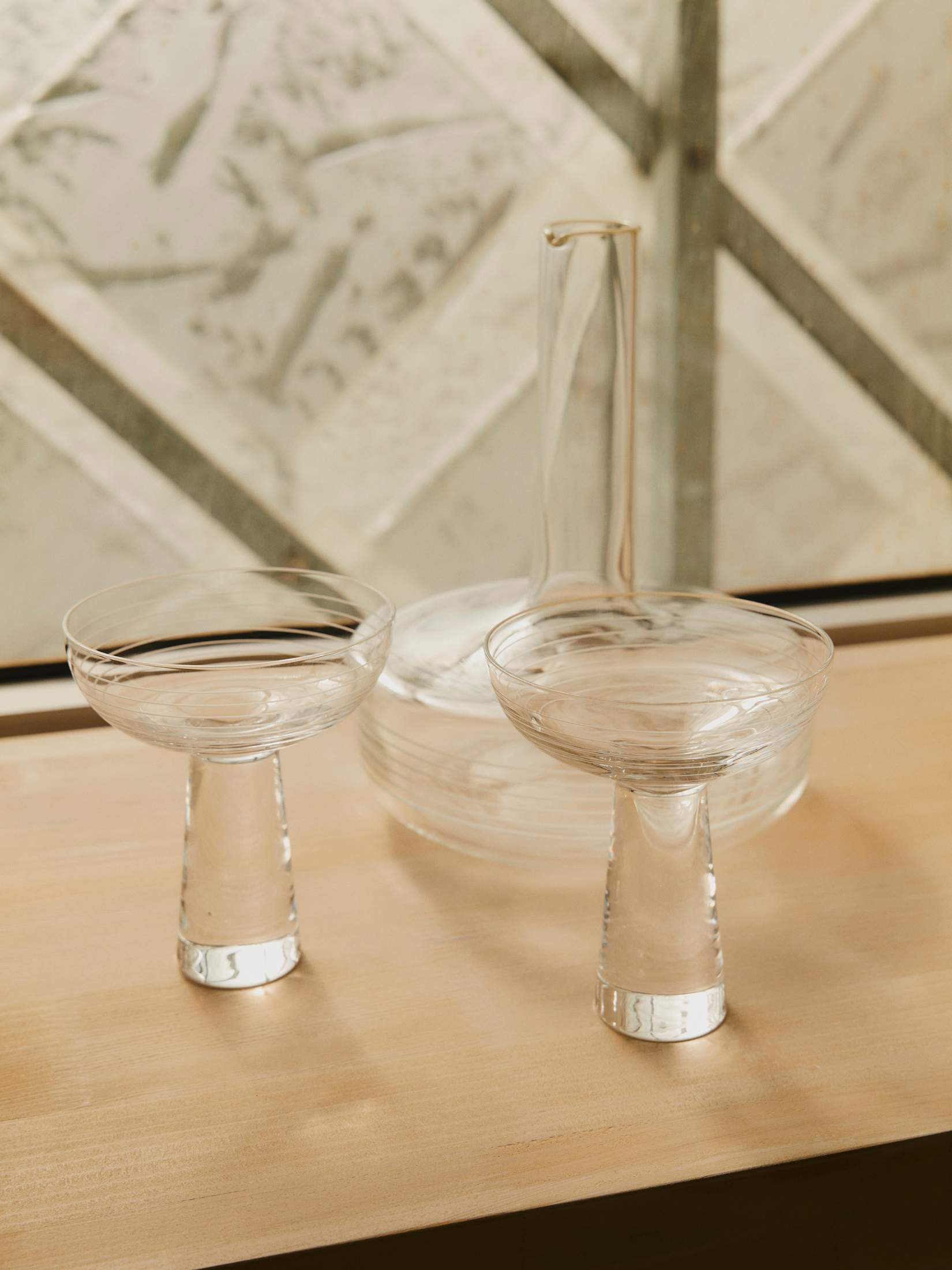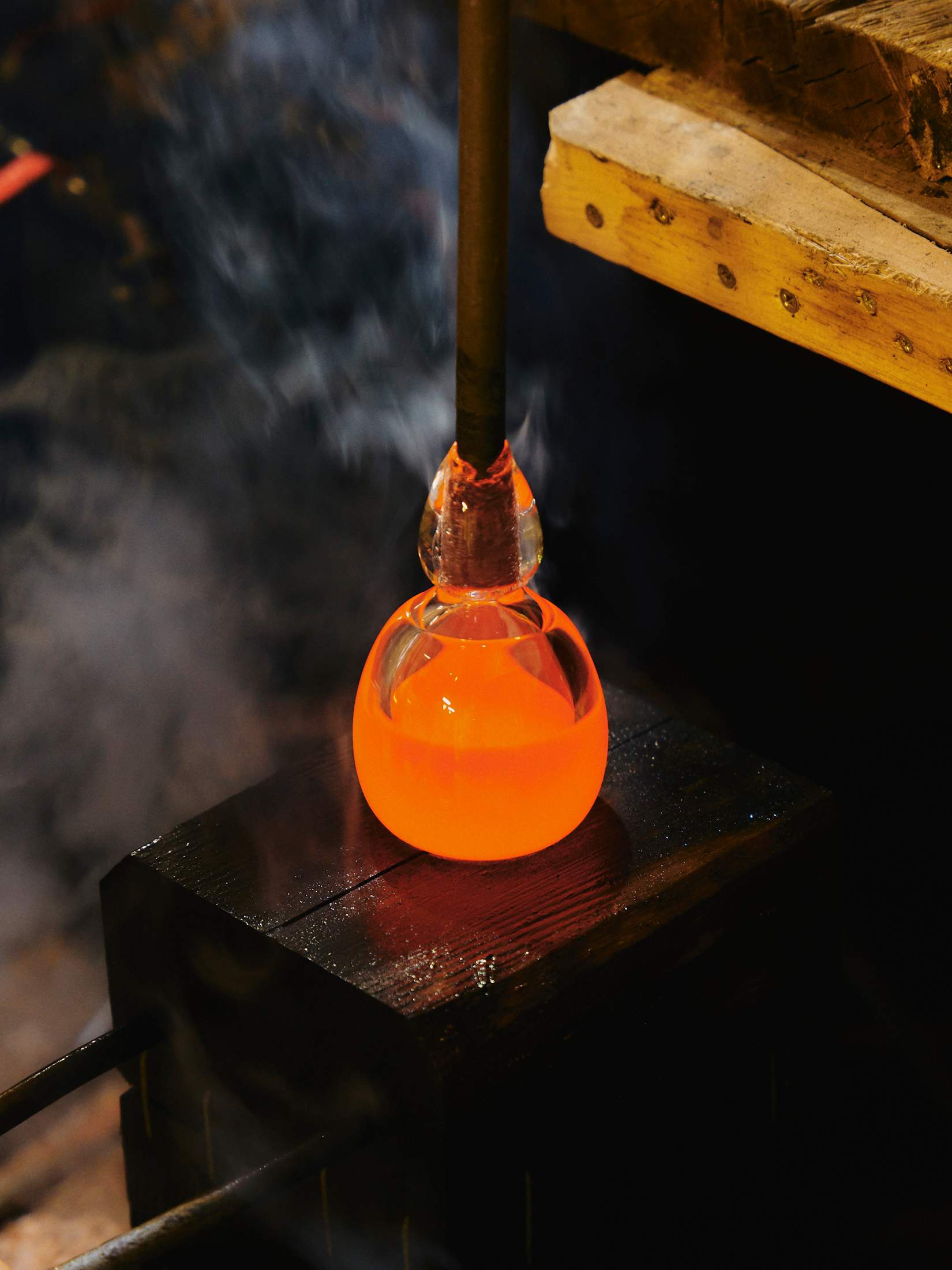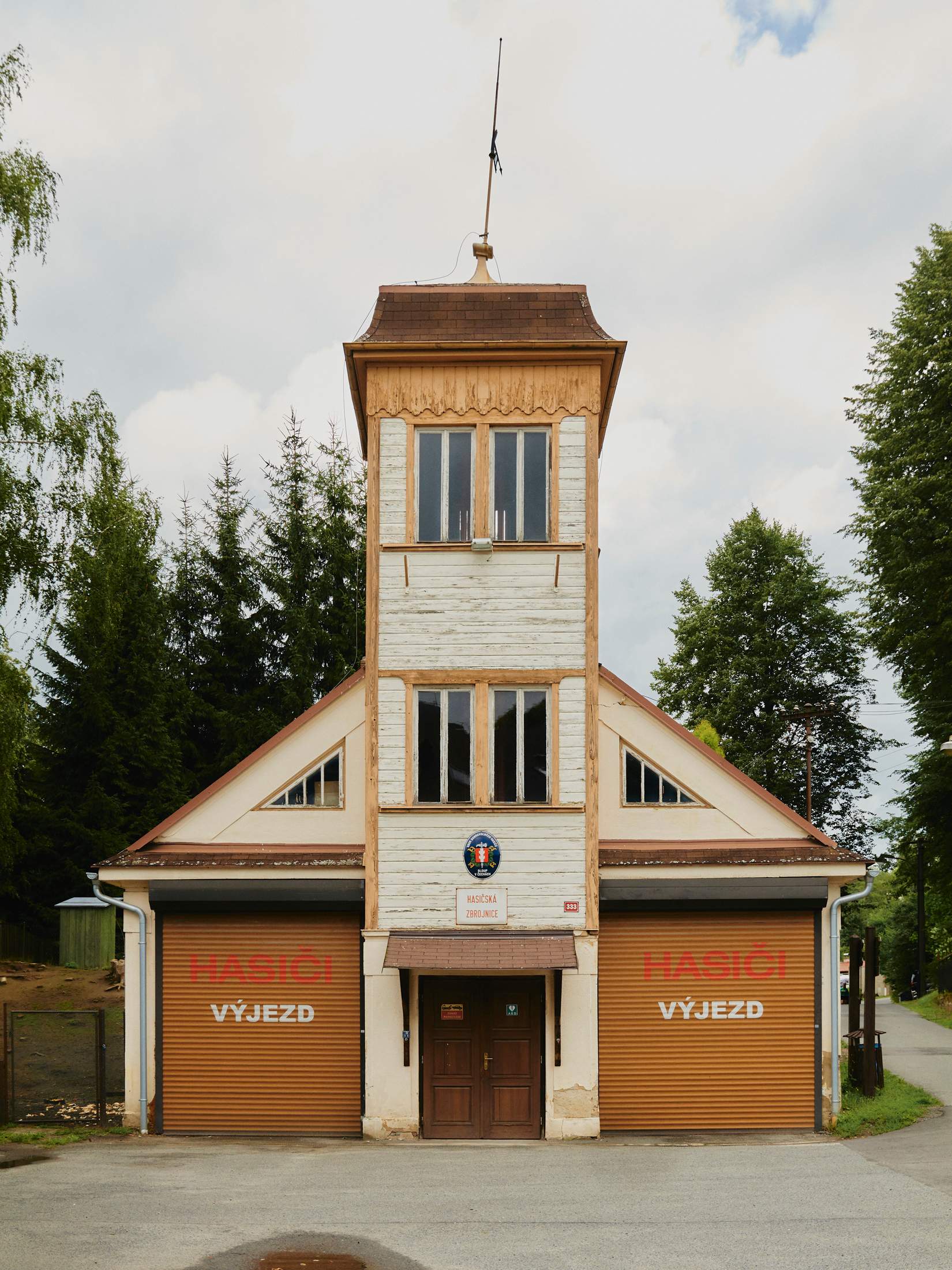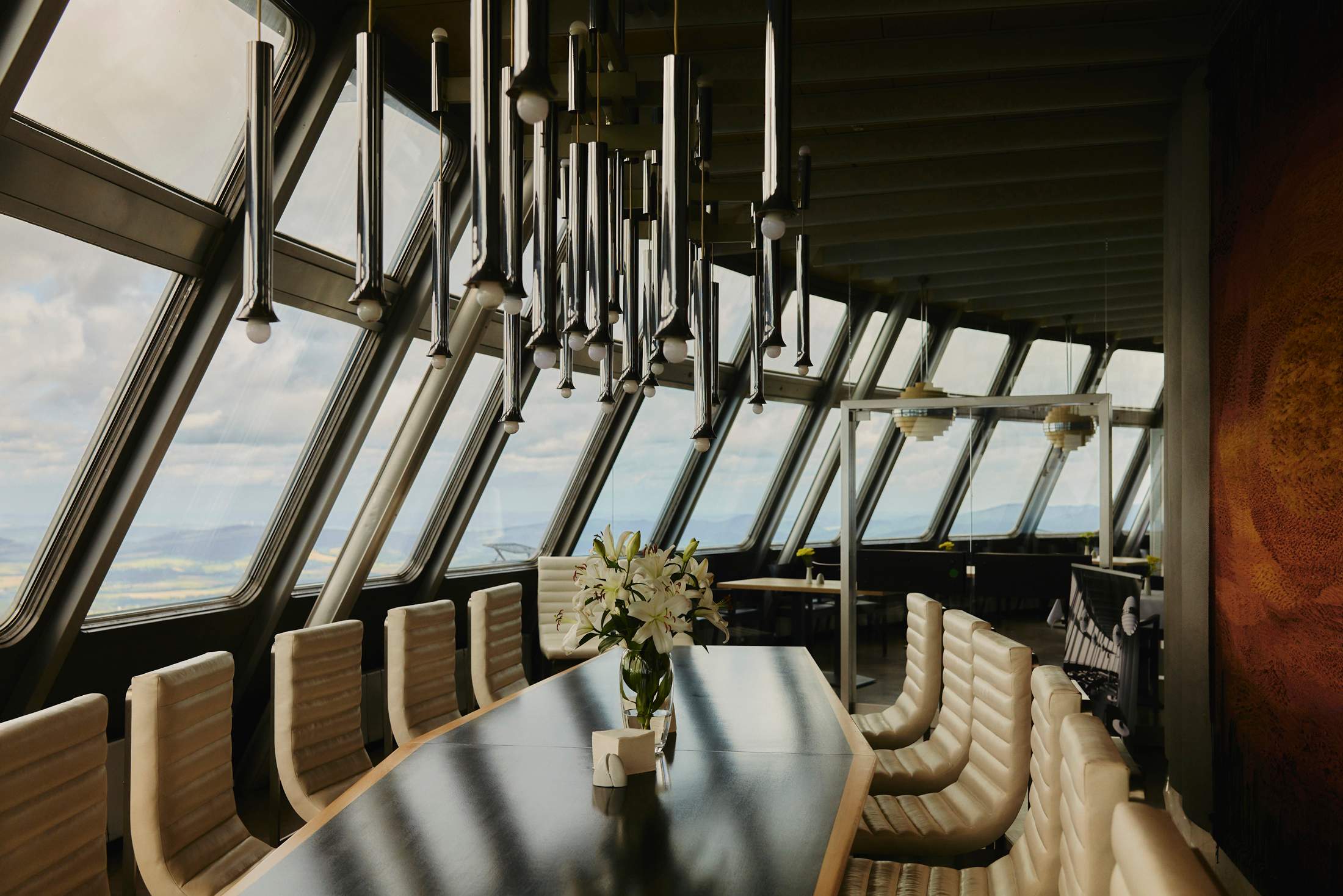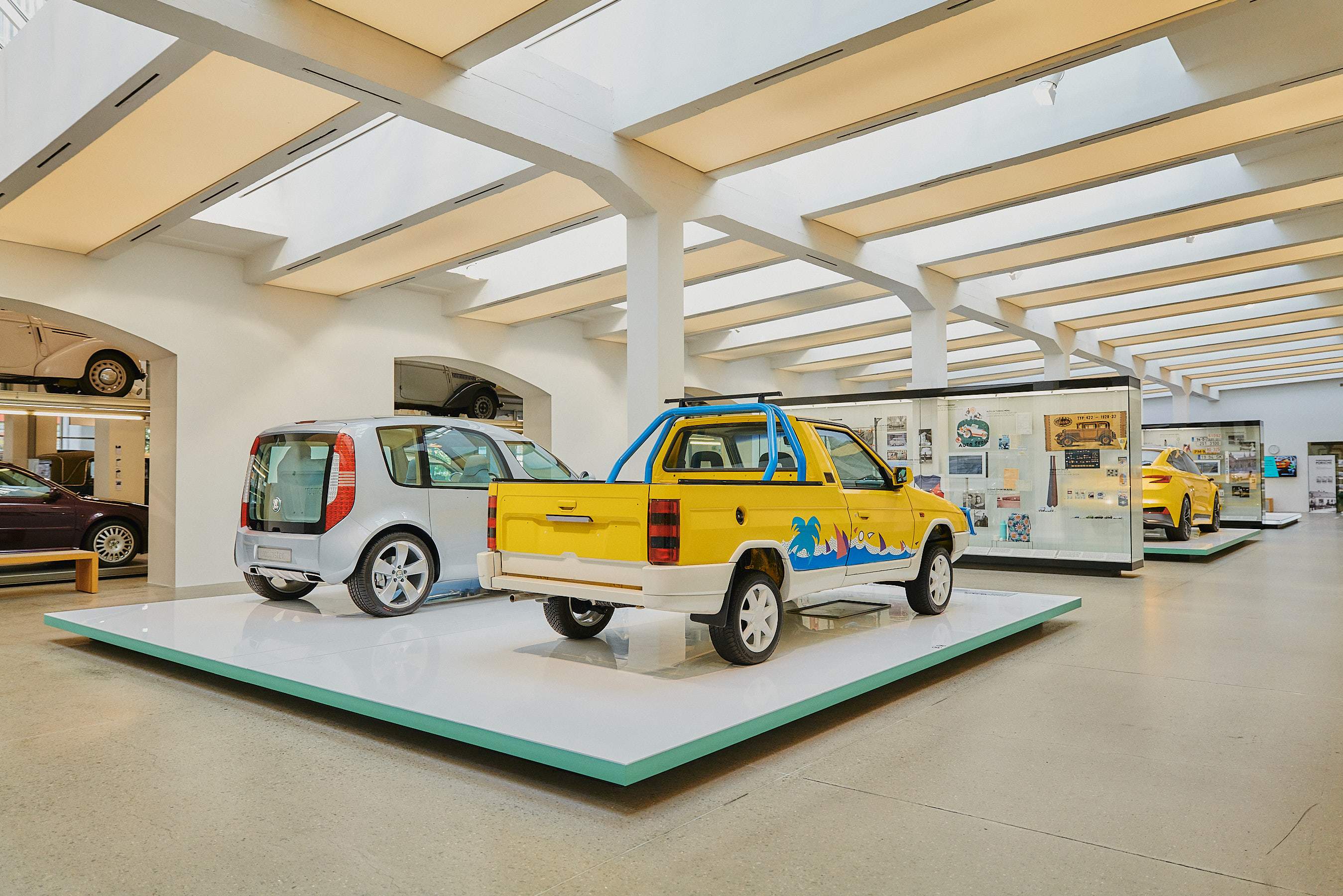 "We have become an island in terms of glass production in Europe – you can find quality production in Murano but not at the scale it is here," says Maxim Velcovsky, Lasvit's art director, who works with the firm's glassblowers to produce cups and jugs for everyday use, lighting for the likes of Zaha Hadid and Kengo Kuma, and bespoke architectural commissions. "It's important that Lasvit is experimental and tries a range of techniques – that way you can save glassblowing techniques." Established in 2007, the firm is headquartered in a newly finished translucent structure designed by Prague studio Ov-a Architekti, which is connected to a restored group of 19th-century timber buildings. Its furnaces and glassworks are a short drive away. "It's one of the last really unique furnaces where you can blow crazy things," says Velcovsky. When monocle visits, we witness Lasvit's experimentation firsthand as bulbous, abstract glasses take shape. We wonder whether Velcovsky's "crazy" attitude has anything to do with the glassblowers drinking beer while blowing. However, we're told that its almost non-alcoholic and a great way to ensure that the glassblowers get their essential carbohydrates while staying hydrated at the face of the scorching furnaces. Who are we to disagree?
9. Jested
Keen to see some of the region's glasswork in architectural situ, we head towards Jested Tower, a mountaintop hotel and television transmitter designed by Karel Hubacek. Built between 1966 and 1973, the ufo-like structure, made from reinforced concrete and clad in aluminium, is furnished with many bespoke glass light fittings and fine timber furniture. We're joined for the day by Vojtech Elias, Camp's programme co-ordinator, who tells us that it's quite normal to enjoy the three-hour walk to the top of Jested mountain from the nearby city of Liberec. We drive instead. Is that lazy? Maybe. But it ensures that we have time to admire Hubacek's work. The architect was based in the region and taught at the architecture school at the nearby Liberec Technical University. "Hubacek introduced this amazing concept called 'kindergarten', which brought older architects together with young designers," says Elias. "It was small, dynamic and open – and known for rebellion."

10. Liberec
Indeed, many of the architecture school's graduates are rebels. We drive from Jested into Liberec, Czechia's fifth-largest city, and have lunch at Bistro Siroka. The restaurant is run by Tomas Foltyn, an architecture graduate from Liberec Technical University who "designs" his plates much like he would a building. Also influenced by Hubacek's educational principles are architects Jan Mach and Jan Vondrak, beloved for their bold and experimental forms. The duo studied at Liberec Technical University but rather than moving to Prague after graduation like many of their peers, they established their own studio, Mjolk, in Liberec. Their initial projects were focused on improving the town: they built a sauna on a lake without permission and in the dead of night; bought and renovated a bar in town called Vokno; and organised the first Liberec film festival, which takes place every year. "We took this approach because we think the future of Czech architecture is about focusing on regions and regional people, and trying to make the way they live more reflective of the place they live in," says Vondrak over a beer in Vokno. "It means that we don't have a style and bring a new colour and perspective to every project." Case in point: their lookout in Tanvald.

11. Tanvald
A 40-minute drive east of Liberec is Tanvald, a small town defined by colourfully painted and restored communist-era housing blocks. Commissioned by the local government, Mjolk built a lookout on a mountain overlooking the settlement. Made from steel, the underside of its pod-like form is finished in a reflective metal, creating the illusion of an endless landscape. "The project is reflective of our local approach, which is quite connected to the tradition of craft in the Czech regions," says Vondrak. "When we're working on projects here, we always use products produced in the region; there are lots of people skilled at working with machinery that we can rely on."

12. Mlada Boleslav
Evidence of the Czech people's ability to skilfully work machinery comes to the fore at Skoda's automotive museum in its company town of Mlada Boleslav, the last stop on monocle's roadtrip. Now part of the Volkswagen Group, the automobile manufacturer, founded in 1895, has come to embody Czechia's engineering prowess. The cars are ubiquitous in the country – in almost every car park we pull into, more than half of the vehicles are Skodas – and their popularity speaks to the pride of the Czech people in the golden hands responsible for making the vehicles in local plants.

Prague and home
We return to the capital late in the evening and enjoy some drinks with the Camp team before turning in for the night. The next morning is bumpy: Prague has a few airports and, in a pre-coffee haze, I confirm the wrong one with the taxi company. My driver only speaks Czech and Vietnamese, which makes communication difficult when I realise that we're heading in the wrong direction. We soon course-correct and the extended journey gives me time to flick back through my notebook from the past four days' travel. I've jotted down a quote from early in the trip by Ondrej Chybik of Chybik + Kristof. It says: "To be a designer in Czechia, in the current day, means to be fortunate." The comment stemmed from a conversation about the fact that Czechia, while having a proud design and architectural heritage, refuses to be weighed down by it. The designers, architects and manufacturers here see the past as a springboard: Ton is being revived under the leadership of Milan Dostalik; architects such as Mjolk are finding innovative building methods that enhance the landscape; Lasvit, while still a relatively young glassware brand, is tapping into centuries-old craft; Camp's staff are helping to develop a new vision for the future; and Repete, Braasi and Master & Master continue to employ talented craftspeople. The fate of Czechia's golden hands, it seems, are in good ones.