Inventory: Travel / Spain
On the grapevine
Wine is the star attraction at Abadía Retuerta, a tranquil escape in Spain's Ribera del Duero that, its CEO tells us, aims to provide a 'wow' every five minutes.
If ever an approach to a property set the tone for the experience that lies ahead, then journey up the driveway to the Abadía Retuerta winery and LeDomaine – the magnificent hotel, bodega and spa that sits within the vineyard – makes an emphatic introduction. About two hours by car from Madrid, Abadía Retuerta sits in the Duero Valley, famed for its Ribera del Duero vintages. 
The Romanesque abbey that houses the hotel dates back to the 12th century and was sensitively restored in 2012 by Swiss architect Marco Serra. It has 27 rooms, three suites, three restaurants, a bar and an award-winning spa. Serra managed to retain a millennium of tranquillity while adding a warmth that the monks would surely have appreciated. An art collection that spans ancient frescoes to the work of modern Spanish talents such as Eduardo Chillida and Joan Miró adds a layer of culture to the intentionally spartan surrounds of the old monastery.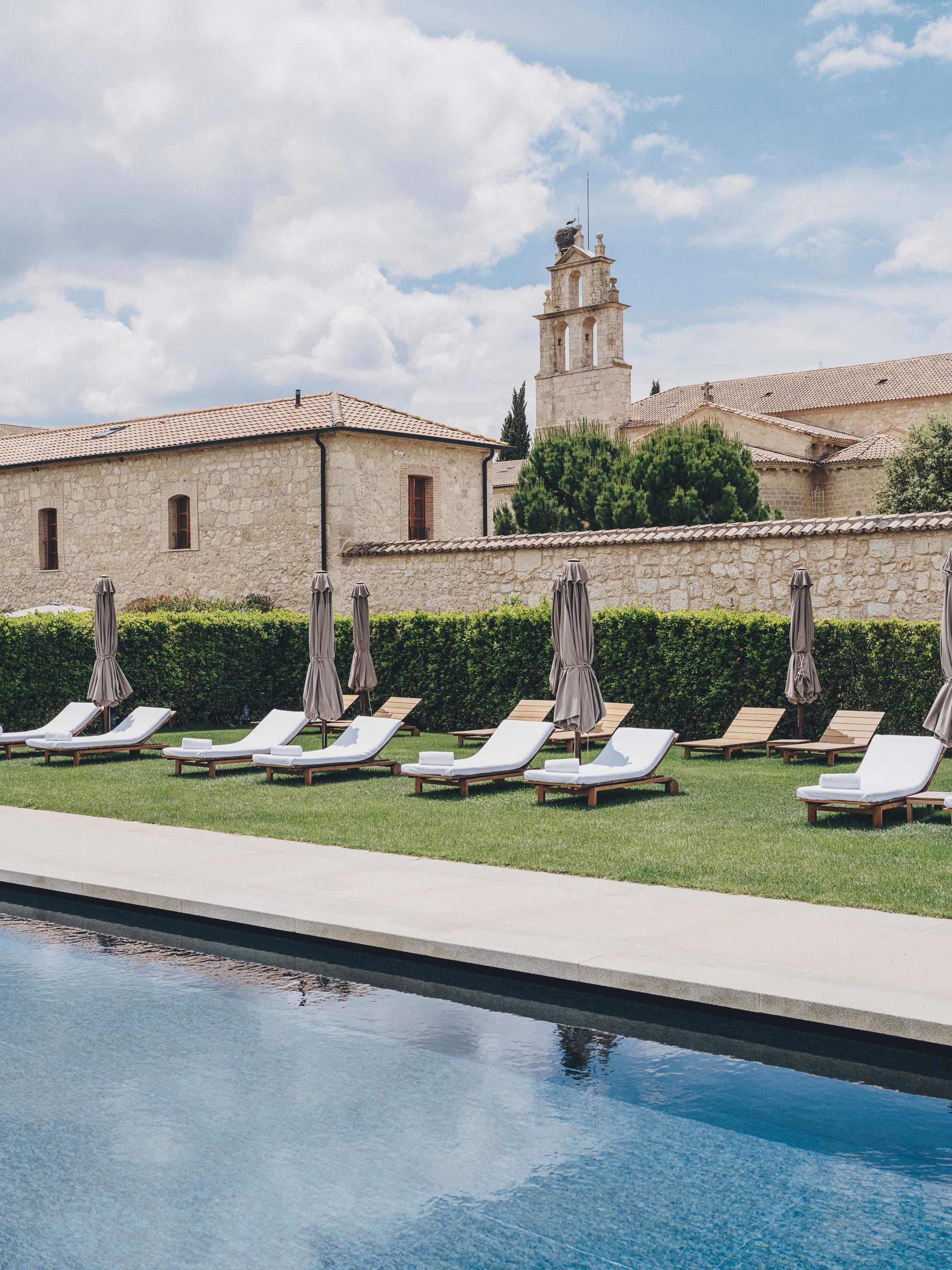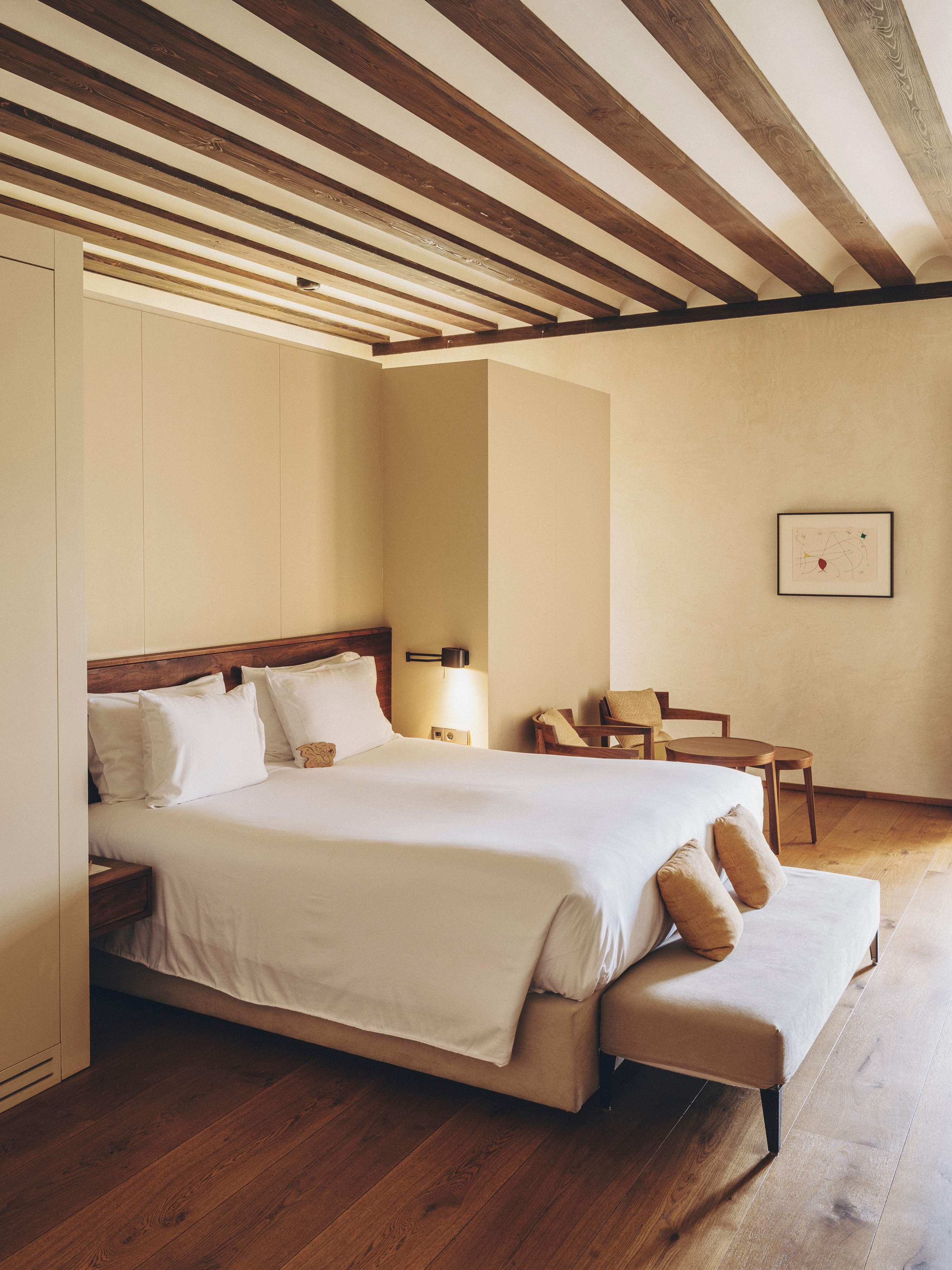 Wine takes the lead in everything that the destination offers. The estate recently received its own protected designation of origin and the talented oenologists produce 700,000 bottles a year. Labels include Pago Negralada (tempranillo), Pago Valdebellón (cabernet sauvignon), Pago Garduña (syrah) and a petit verdot. Collectors pay more than €2,250 for new vintages (in bottle sizes of up to 12 litres).
Come evening, the "contemporary Castilian tavern" Vinoteca sets a relaxed tone with a menu of refined old favourites. Refectorio, the Michelin-starred restaurant run by chef Marc Segarra, ramps up the drama with guests dining under La Segrada Cena fresco that was painted in 1670. But the best introduction to Abadía Retuerta can probably be found at the winery, where guests can learn about the intricacies of the process, or at the Calicata Terroir restaurant, where they can enjoy the product over lunch – all before a leisurely tour of the grounds. 
abadia-retuerta.com
Q&A:
Enrique Valero
CEO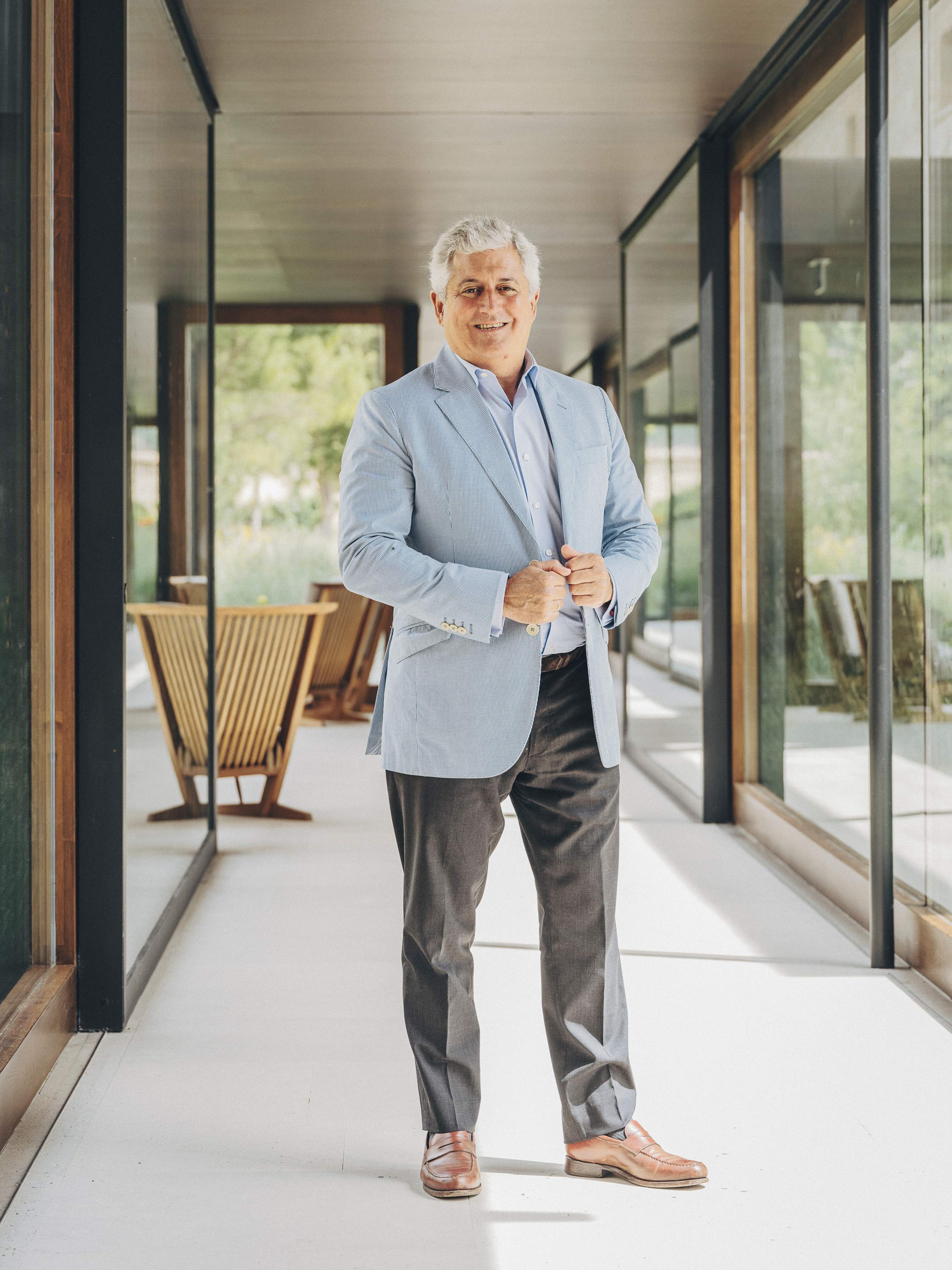 Abadía Retuerta's CEO Enrique Valero explains his take on hospitality, creating a home for his guests and the excellence of Spanish DNA. 
Tell us about your approach to hospitality.
Somebody has taken a decision to come here and they are giving us their main asset: their free time. Our attitude is focused towards a warm welcome, attention to detail and, if possible, a "wow" every five minutes – but without being invasive. Everyone must always feel relaxed. 

Do you feel that hotels should be a 'home from home' or something more?
You arrive as a guest but leave feeling as though you have been placed upon a pedestal. We do not believe we are a 'home from home'. This is much better than home.

What sums up Abadía Retuerta to someone who hasn't visited yet?
This place is linked to the Spanish DNA, to history, the landscape, winemaking, gastronomy and [the pursuit of] excellence. We don't talk so much about sustainability because it is already built in to what we do. We appeal to people who want to understand the soul of the territory and the soil on which we stand.