Fashion: Luxury watches / Global
Prime time
Above the fray of global economic turmoil, the watch industry's top echelons have continued to thrive – and evolve.
As modern luxury develops, traditional values of handcraft and timeless design are gaining renewed relevance. It's partly why the watch industry has continued its growth trajectory despite wider economic challenges, ranging from inflation to the effects of the coronavirus pandemic. Indeed, waiting lists for classic designs – be it a Rolex Daytona, Cartier Tank or Audemars Piguet Royal Oak – have never been longer. 
Luxury fashion houses are venturing into the category to take advantage of the lucrative opportunity. Gucci, for example, has just opened a manufacturing facility in Cortaillod, Switzerland, while Louis Vuitton is investing heavily in the sector with its new range of sporty Tambour watches.
This recent flurry of activity has resulted in a wider range of designs and prices, opening up the market to new audiences. Today brands are investing in training the new generation of watchmakers, offering more playful designs and experimenting with innovative retail concepts – Jaeger-LeCoultre, for instance, has recently opened a pop-up shop, café and cinema at London's Battersea Power Station. Female watch buyers have also risen in prominence, so jewellery watches and an array of delicate, art deco-inspired designs are diversifying the market even further.
Demand is rising but the sector remains far from the point of saturation. "This is probably the market with the biggest growth potential," says Antoine Pin, managing director of Bulgari's watch division. "The creation of timepieces has sustainability at its essence, so these are products that represent very modern values. Part of the beauty of it is that you can simultaneously invest in new technologies and handcraft principles established hundreds of years ago. From a strategy perspective, that makes the business future-proof."
Here, we speak to Pin, alongside executives from Japanese luxury watchmaker Grand Seiko and Paris-based Van Cleef & Arpels, to find out how they are carving their own niches in the competitive sector – and where the biggest opportunities lie.
---
The value of a high-low strategy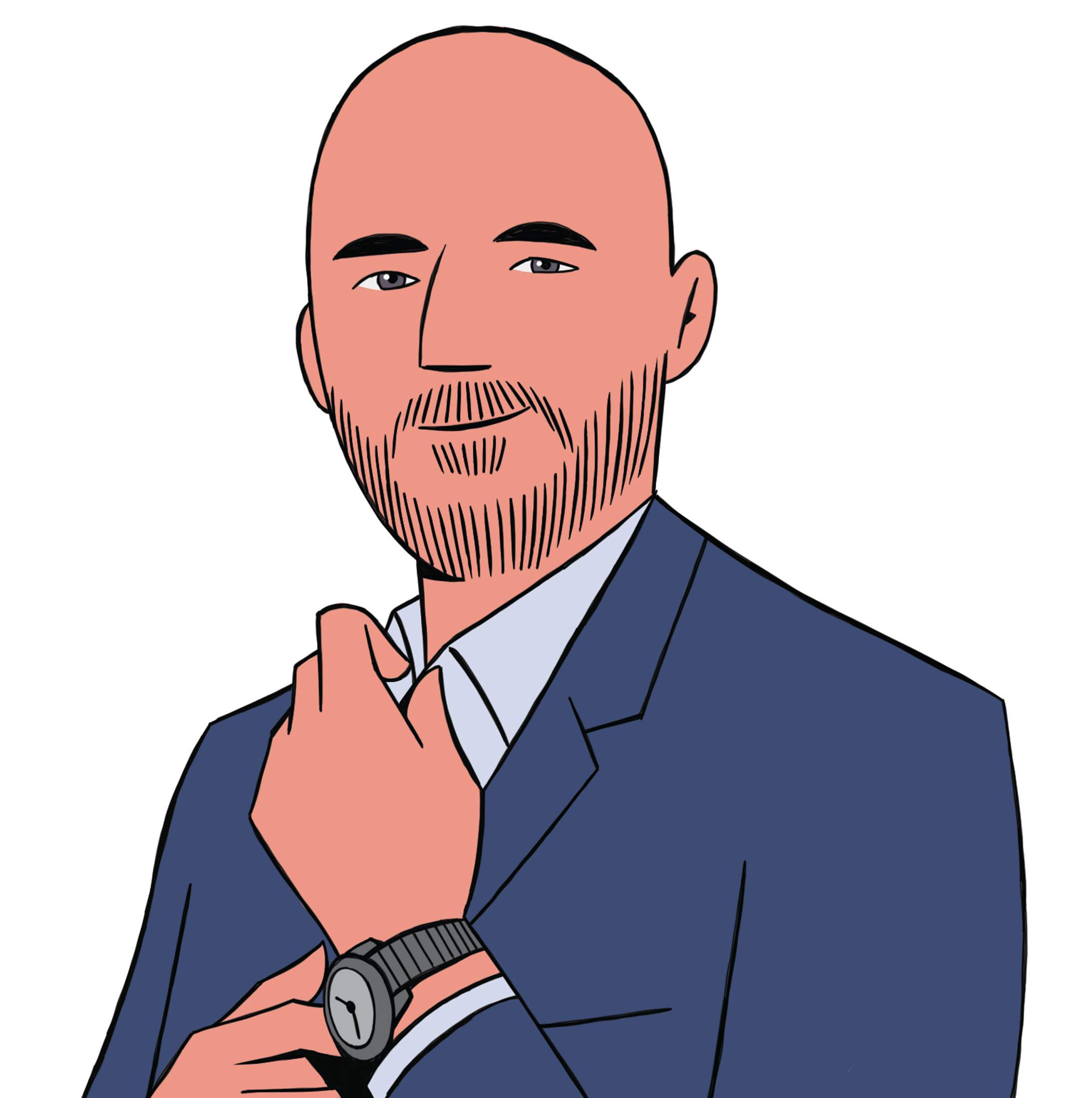 Antoine Pin
managing director
Bulgari watch division
Bulgari made headlines last year when it released the world's thinnest watch, a version of its Octo Finissimo with its octagonal case reduced to 1.8mm. "It helped us to make enormous improvements in the way that we're manufacturing all of our products," says Antoine Pin, managing director of Bulgari's watch division. "It's a divisive watch but we're passionate about design, so we love to push the boundaries." Since its launch in 2014, the Octo Finissimo has become a brand signature and is coveted by collectors. "I wouldn't call it an 'icon' because it can take a long time for icons to establish themselves but it has made a mark on the industry," says Pin.
This year the Italian brand has been looking to new segments of the market, from chiming watches to entry-level timepieces such as the Octo Roma, which was given a design refresh and is priced between €7,900 and €9,970. "We decided to differentiate it from the Octo Finissimo by softening the edges, tweaking the case and ensuring that every element is considered to make this the most exceptional design at this price range," says Pin. He points out the watch's easily interchangeable straps. "Versatility is important because when you are buying a watch at this price point, it might not be your first but it's probably not your 10th either."
Bulgari is going against the current. Most of its luxury peers have focused on the premium end of the market, which is less likely to be affected by challenging market conditions. "The entry-level segment is actually more important during tough economic times," says Pin, who warns of a 10 per cent rise in costs across the sector and a "shortage of everything", primarily manpower. "You have to get new customers onboard and explain to them the value of watchmaking," says Pin. Offering entry-level watches might be a strategic move but it also reflects the Italian house's broader ethos. "The passion for watches shouldn't start at €20,000," he says. "We need to find ways to be cost-efficient and offer as many products at between €4,000 and €10,000 as we do €50,000 ones. It might be easier to remain a niche premium brand but that doesn't align with our values."
Instead, the brand is betting on personal relationships, whether that's with a customer who is starting their journey as a collector or the next generation of artisans. The company has recently appointed a new head of education for its watch division, dedicated to training apprentices, helping employees to diversify their skills and giving retirees the opportunity to stay involved by teaching. "At the end of the day, luxury is about people," says Pin.
bulgari.com
---
Catering to the women's market 
Nicolas Bos
President and CEO
Van Cleef & Arpels
When French jeweller Van Cleef & Arpels started focusing on developing ambitious complications for women's watches in the 2000s, many raised an eyebrow. "The consensus was, 'No, you're not going to create such complicated movements for women – it doesn't work like that,'" says Nicolas Bos, the company's president and ceo. "But we tried anyway." The brand had identified an opportunity in giving the under­developed women's market a distinctive design perspective. "A woman's watch isn't necessarily a man's watch made in a smaller size, with a pink dial and some diamonds on the bezel," he says. "You can offer an entirely different point of view."
These days, Van Cleef & Arpels regularly has one of the busiest booths in Geneva's Watches & Wonders fair, where collectors line up to see its one-of-a-kind objets d'art and watch collections. Much of the excitement this year revolved around the re-edition of the Ludo, an art deco bracelet launched in the 1930s, featuring a hidden watch. The house has carved its own niche with jewellery watches but has equally become far more confident in its capabilities as a watchmaker, with a growing in-house workshop that specialises in engraving and customising movements.
Demand for the brand's watches has steadily increased as the sector has begun to pay closer attention to female customers. "In the past 20 years, the wider industry has realised that women exist," says Bos. "Now there is no brand that doesn't have its own versions of feminine watches. That has opened up the market. There are more perspectives and designs that are less driven by commercial strategies, and larger audiences. It used to be all about big watches one year, then chronographs the next. But today every brand can express its identity more freely." 
These changes in the market – coupled with a global fascination for heritage brands such as Van Cleef & Arpels, which was founded in 1906 on Paris's Place Vendôme – have created lucrative growth opportunities for the Richemont-owned business, including in Asia. But growth doesn't always have to be the "ultimate objective", says Bos, who believes that brands should focus more on simply "maintaining their activity and continuing to exist". New opportunities are cropping up in markets such as India, which is just beginning to open up to European luxury houses. "We're going to see a period of stability," says Bos. "But we are confident enough to continue investing in the future. That means plenty of new collections, workshops and training schemes for young craftsmen."
vancleefarpels.com
---
Akio Naito
president
Seiko Watch Corporation 
You might think of Grand Seiko as a relative newcomer. Though the luxury brand has been operating in Japan since the 1960s, it made its international debut in 2010 – and it wasn't until 2017 that it started to command the attention of retailers and collectors in the West. Its roots go back to 1881, when Kintaro Hattori, founder of the label's parent company, Seiko, opened a shop in Ginza that sold and repaired watches. He created Japan's first wristwatch in 1913; the company also launched the world's first automatic chronograph with a column wheel and vertical clutch in the 1960s.
Despite this heritage, establishing Grand Seiko as a premium label in a global market dominated by Swiss timepieces was an uphill climb. "Seiko's existing business focused on mid-market department stores, so it was hard for us to build luxury distribution for Grand Seiko," says Akio Naito, president of the Seiko Watch Corporation. "Retailers assumed that Japanese watch brands could only operate in that mid-price range." Yet a new logo and a series of events with watch connoisseurs who saw the value of the brand's meticulous designs created new momentum. "We showed that we had cult followers across the US," says Naito. "That convinced retailers to start working with us."
For collectors, the company's Japanese heritage is a major draw. "These are people who don't trust big celebrity campaigns," says Naito. Brand Japan has consequently become a key part of Grand Seiko's identity. "Today the country isn't just an exotic place in the Far East. Ramen, animé and sushi are part of people's everyday lives and there's a better understanding of our craft heritage."
Naito has been focusing on expanding the brand's global retail footprint with boutiques on London's Bond Street and New York's Madison Avenue. He has also negotiated its presence at the Watches & Wonders fair. "It was important to get the same treatment as the Swiss brands," he says. "After six months of discussions, we became the first non-European brand to attend."
Interest in the art of watchmaking is particularly strong in Japan, so Grand Seiko doesn't have to contend with a shortage of new talent like most of its European counterparts. "I have no concern about keeping up with increased demand," says Naito, proudly citing the Japanese team's ongoing pursuit of design perfection and the recent launch of the Kodo watch, which won the chronometry prize at Geneva's Grand Prix d'Horlogerie last year. By reaching these milestones, the brand is claiming its seat at the watch industry's top table and creating a new generation of classics along the way.
grand-seiko.com