Design: Interviews / Global
Tests of time
Architecture is about more than simply ushering ideas from sketch to skyscraper. It can play a critical role in solving global issues. Here, three renowned practitioners explain their approach and tell us how they strive to build structures that truly last – or don't.
The storyteller 

Renzo Piano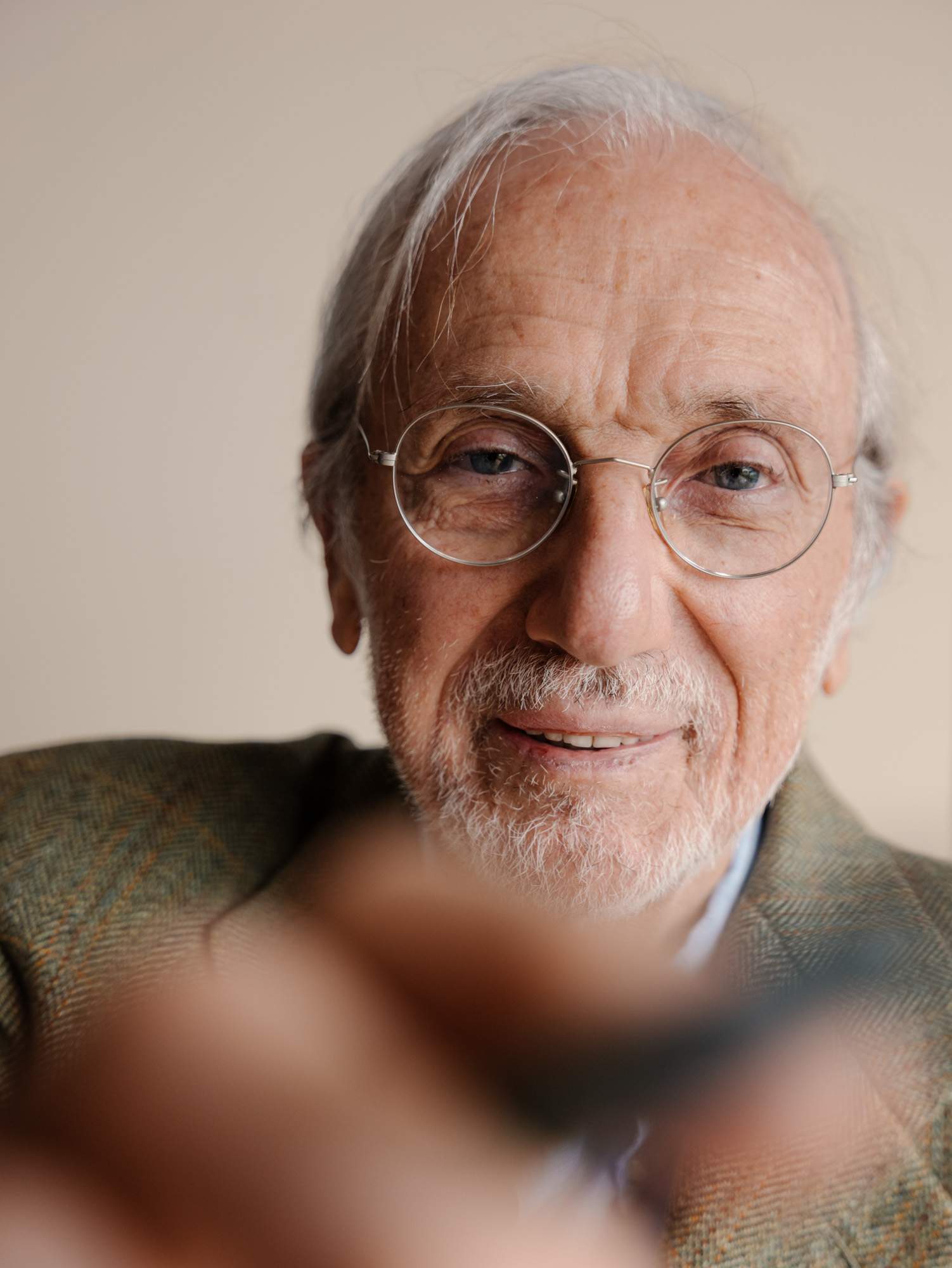 Renzo Piano was always going to be an architect. The octogenarian Italian designer – whose studio, Renzo Piano Building Workshop, has offices in Paris and his hometown of Genoa – was born into a family of builders. "I grew up with this idea of the architect-builder," he tells MONOCLE from a sunny meeting room overlooking the Ligurian Sea. "For me, making buildings has always been enjoyable but it's also about building a better world. If you do not believe in doing that, then you are in bad shape to be an architect."
It's an ethos that is evident across his portfolio; projects are largely public-facing, including the Centre Georges Pompidou, which was completed with Richard Rogers in 1977 and which Piano affectionately refers to as Beaubourg, the name of the Parisian district in which it is located. There's also The Shard in London (2012), Athens' Stavros Niarchos Foundation Cultural Center (2016) and the newly opened Istanbul Modern, a shimmering art museum on the Bosphorus that has brought much-needed energy to the portside Beyoglu neighbourhood. 
Piano's civic and culturally minded approach to architecture also saw the 1998 Pritzker Architecture Prize-winner appointed a senator for life in Italy in 2013 – a more than appropriate post for a man whose work has helped to shape cities and countries for more than 60 years. 

Tell us about your approach to architecture.
In my view, architecture is about telling stories. There is no building in the world that doesn't tell a story. Even the most modest hut is telling a story – it's not just answering a need but answering the desires and aspirations of the person who lives in it. Architecture is a profession where you need to be very serious about seeking truths. You also need a vision of humanity and a better place to live.

How does this studio in Genoa, a tiered structure tucked into the hillside and filled with natural light, tell a story about you? It has been the office of Renzo Piano Building Workshop since 1991.
Architecture is, in this case, like an autobiographical story. We don't have a road that comes up to the studio; we have the funicular – it's total madness. As a child, after the Second World War, I remember spending a lot of time with my father on building sites and, for me, that was pure magic: one day you see nothing but sand, bricks and stone, and the next morning there would be something standing up. It was a miracle and I developed this idea that there's not much of a distinction between the architect, the engineer and the builder. You mix every discipline – and you can see that in my office.
So the architect isn't just an architect?
Correct. You change every five minutes. You're a designer, a philosopher, a builder – you're always mixing things. It's the same for other disciplines. If you talk to a great film-maker, they always speak about light and shadow at the same time that they discuss camera equipment and filming techniques. It's about mixing technique with technology for a final emotional result.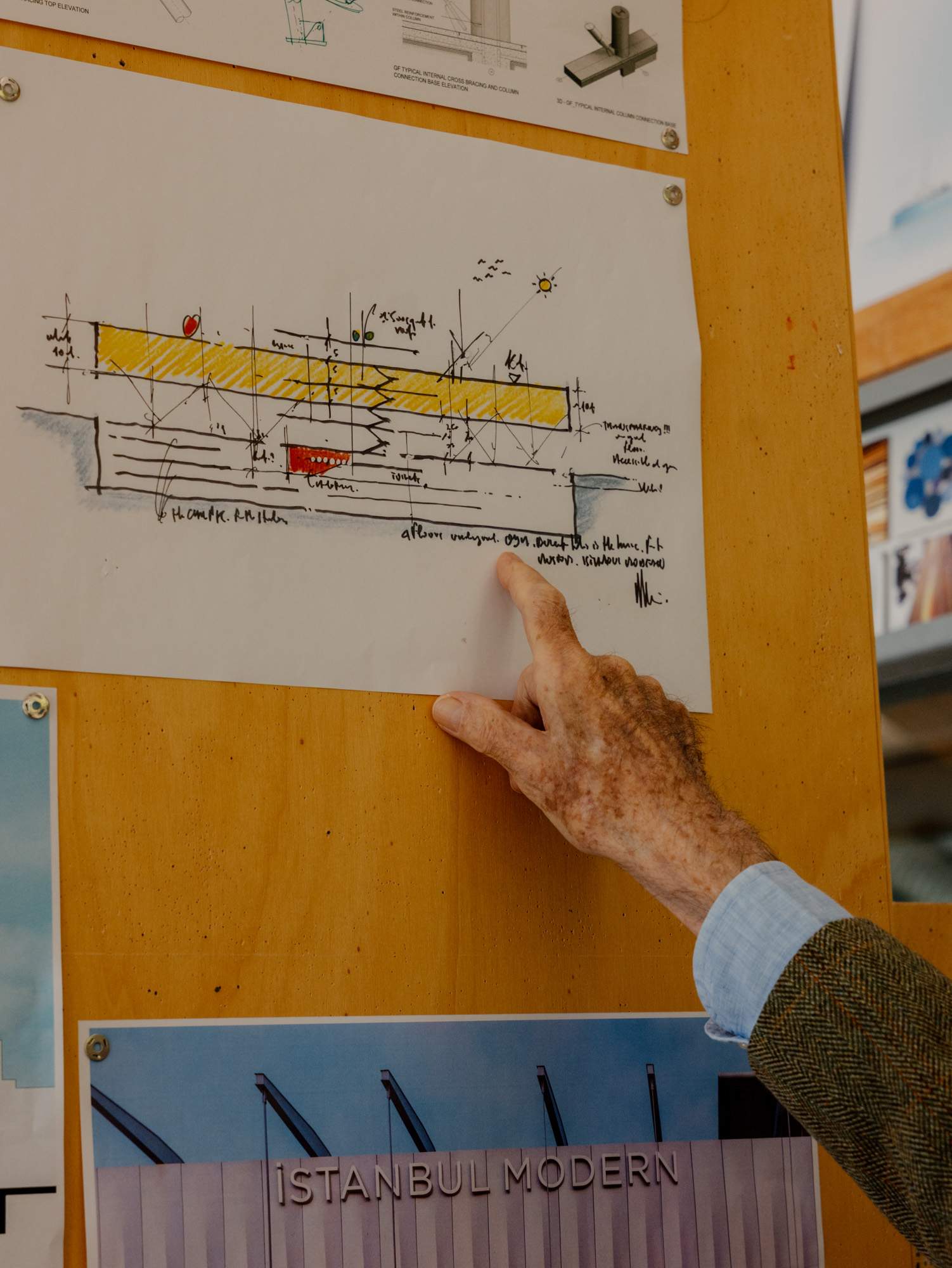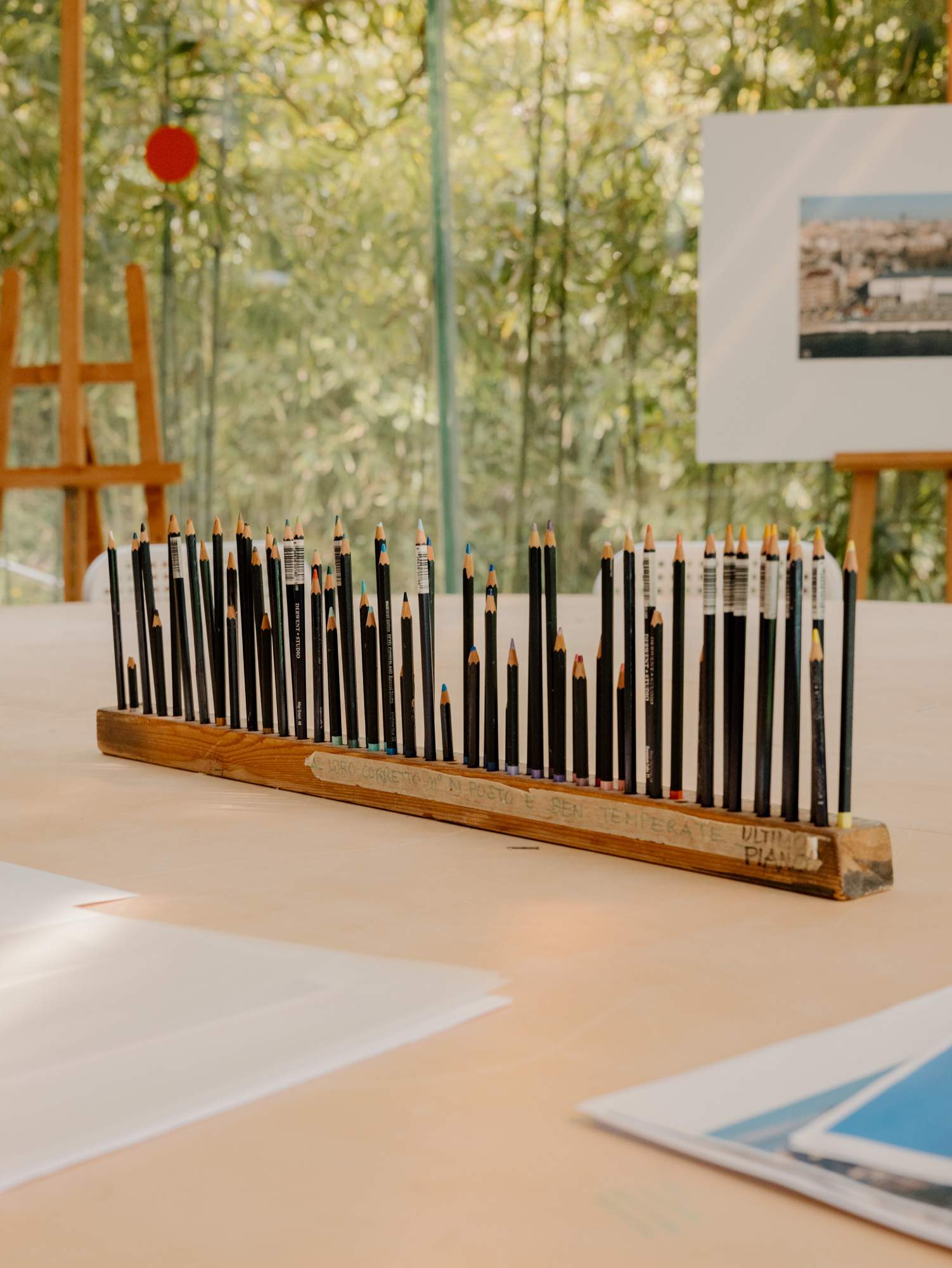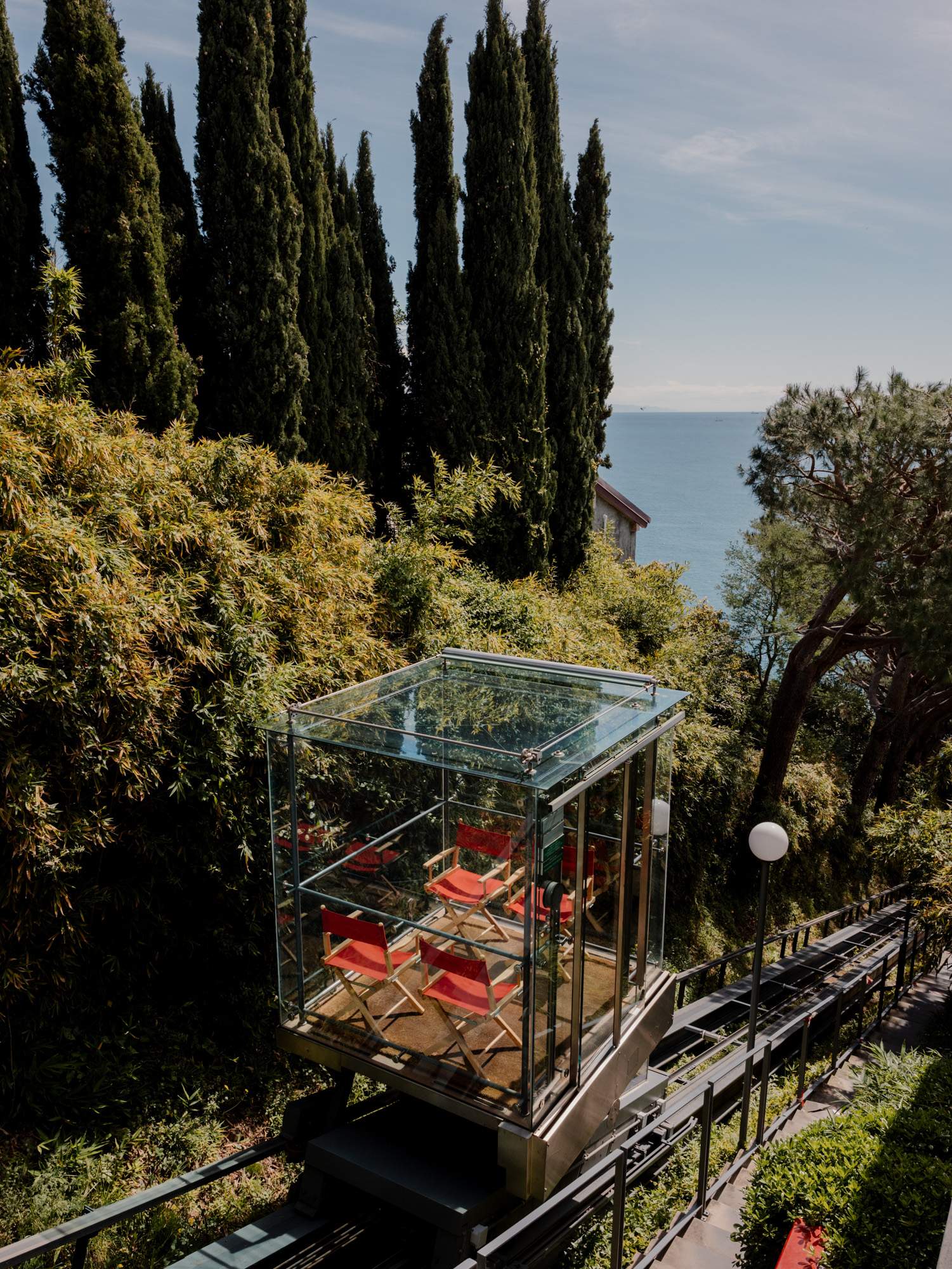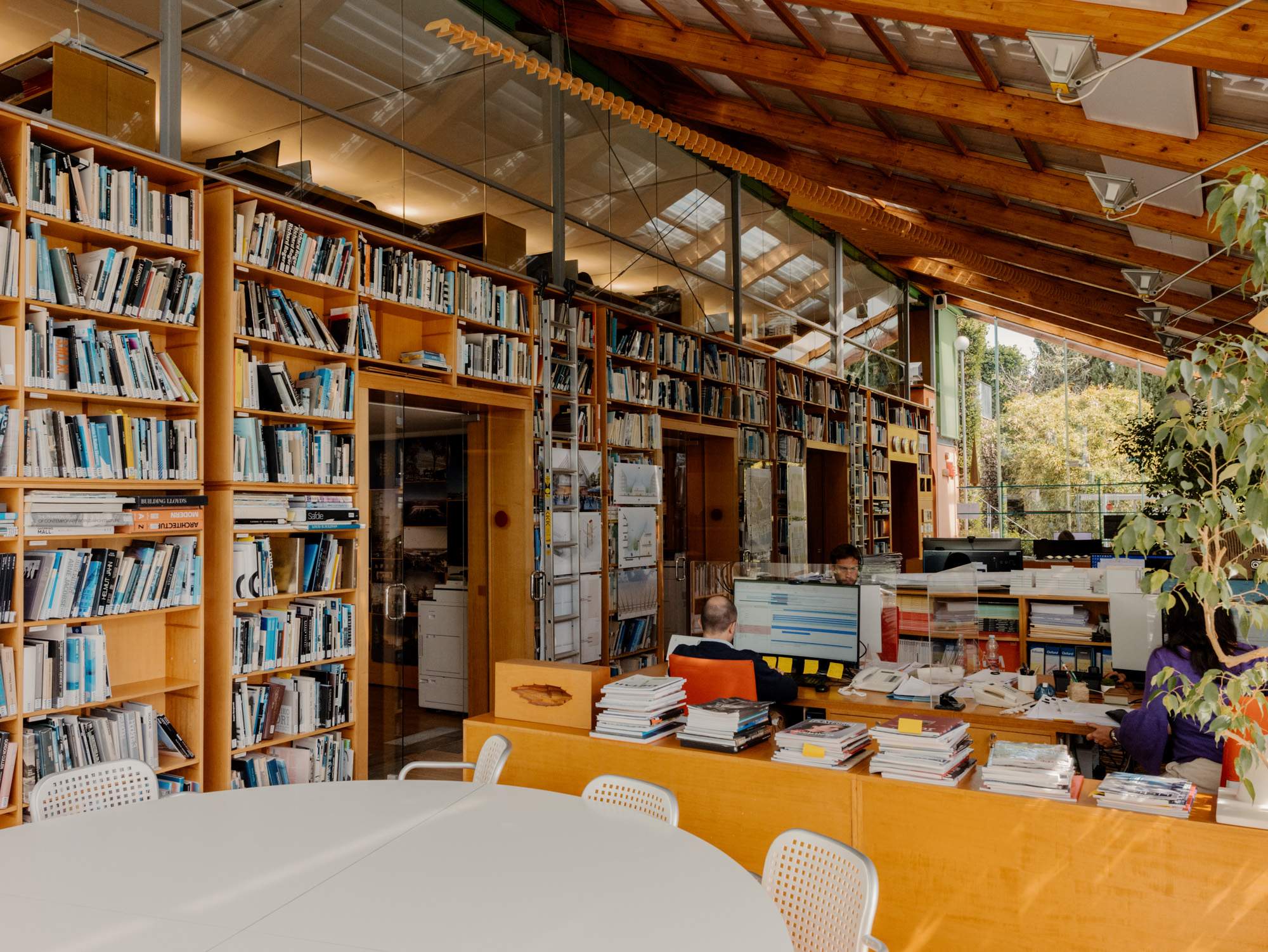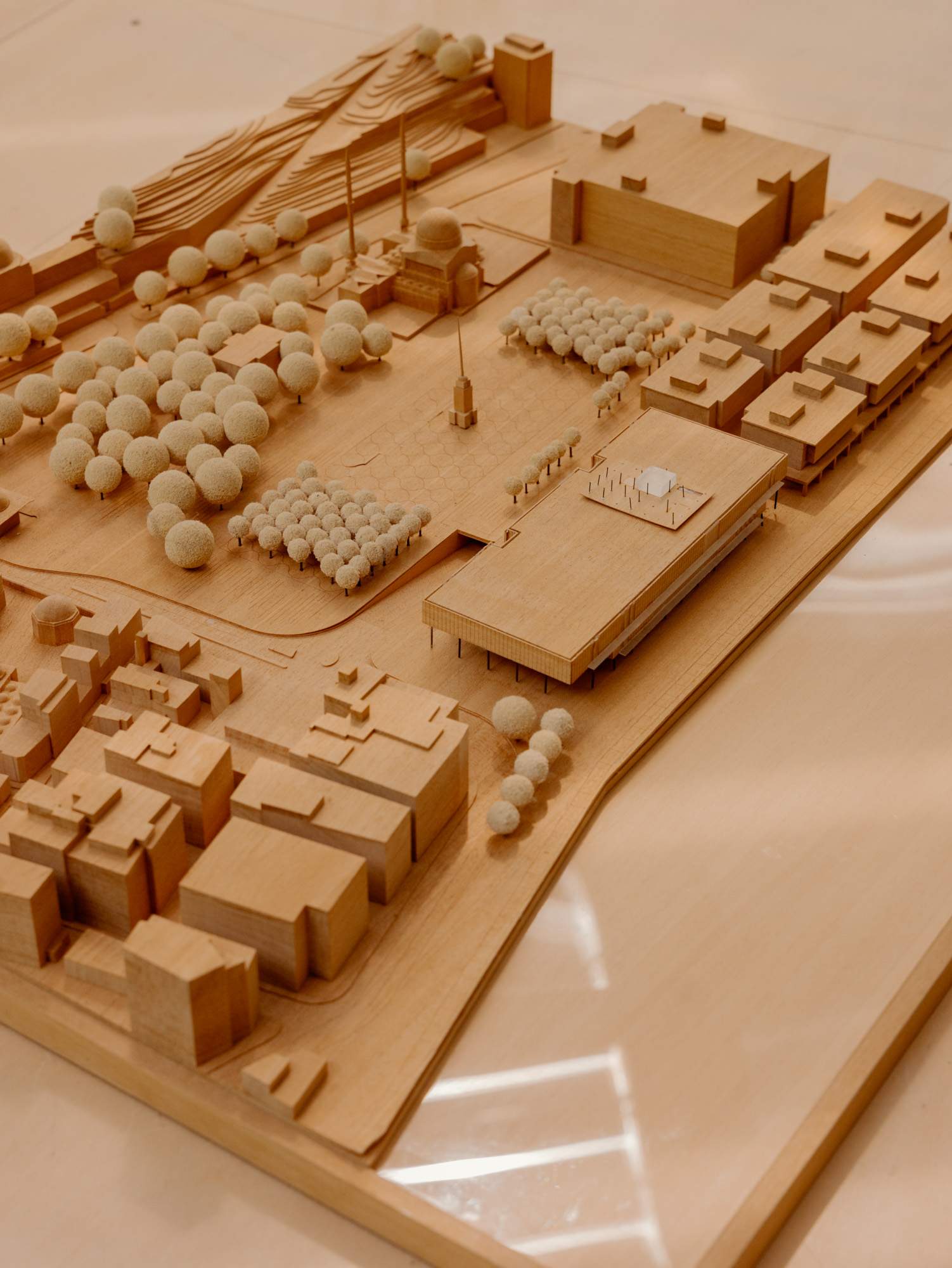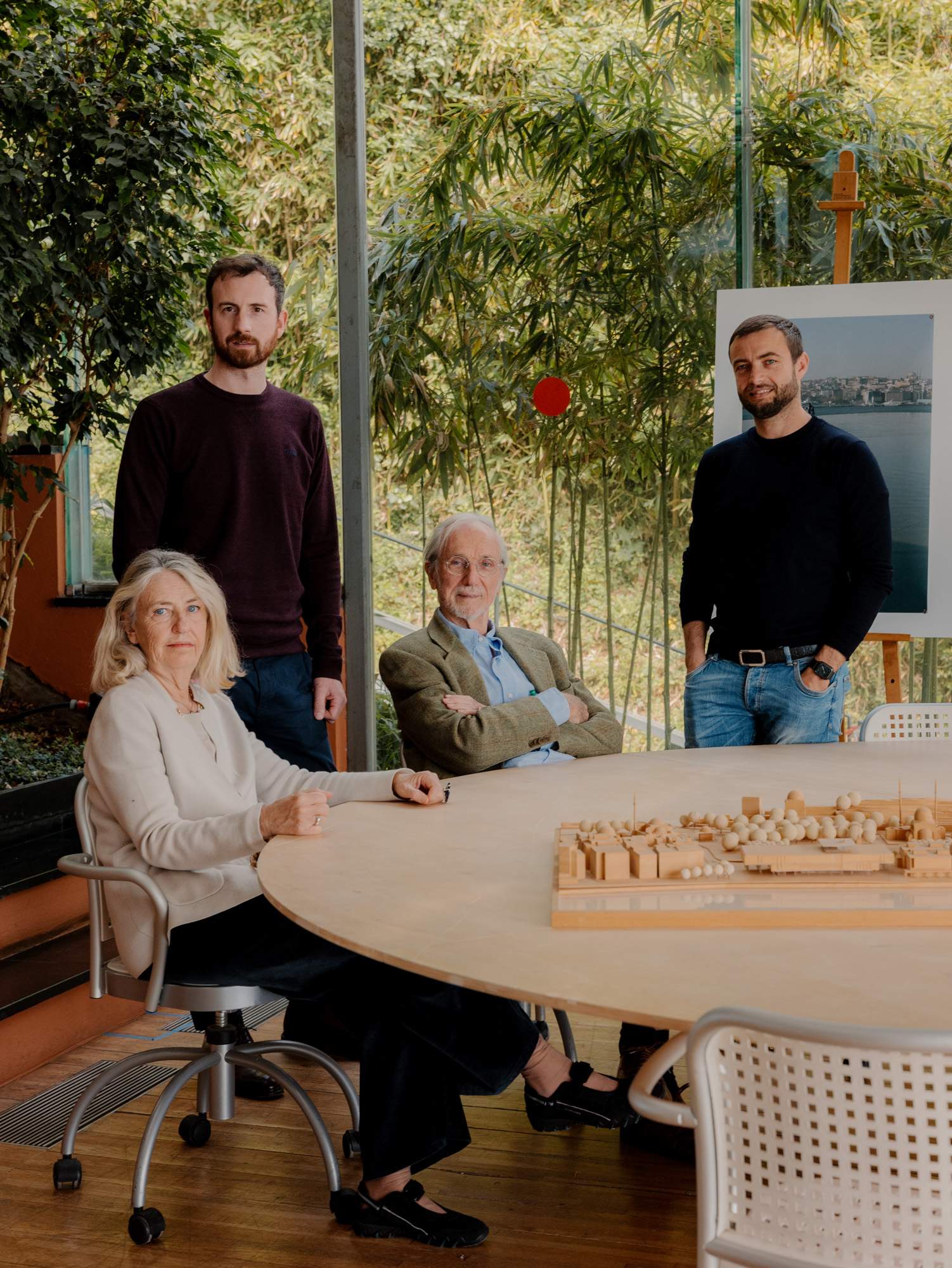 Tell us about what was required on your recently completed Istanbul Modern.
The first thing that we thought of for this job was the way that light hits the Bosphorus and how the building was going to play with that and the constant movement of ships on the salty water. In some ways, the panels on the building are like silver fish jumping out of the water and catching the light. But this is only part of the story because the most important aspect, perhaps, is the role of this building in a city like Istanbul. It's a place where you go to meet other people, to share values, to enjoy the beauty of the artwork, the music, the cinema and the other people that are in the building. The word "beautiful" in Turkish, as well as in Greek and Italian, does not just refer to beauty in terms of what you see but also beauty on the inside. When you make a place for people to come together, like Istanbul Modern, you create something for beauty in that wide sense of the word.
Speaking of the role of a cultural building in the city, how did you embed the Istanbul Modern into the life of the Turkish metropolis?
We started thinking about making the building "fly" – because if you make the building fly, it frees up the ground beneath and around it, and becomes part of the city. Transparency was also essential in terms of accessibility and openness. Old public and cultural buildings are often big and made from marble – they are asking for respect but are also intimidating. But this idea, of making a building that is like a flying vessel, naturally creates a place that isn't intimidating and where people are attracted by their own curiosity.
Is this an approach that can be found across your whole portfolio?Beaubourg was also a flying vessel. It was completely out of place at the time it was built but it was necessary because we needed to make a statement about public buildings for culture and art – these needed to create curiosity and be open, accessible and not intimidating. What has remained the same across my projects like the Menil Collection in Houston and the Whitney Museum in New York is the idea that a public place or a place for culture should be making its city better. The idea in these buildings is that as a visitor you do something together with others; you can make a beautiful concert hall but walking through it is completely different to sitting with 2,000 other people enjoying the same concert. You can't create this sense of participation, of sharing something, if you intimidate people with architecture. I think that Istanbul Modern is not intimidating.
"I sometimes go back to look at my buildings and the people using them. It makes me happy to see happy people. If they are happy, the building is happy"
That sense of bringing people together must be incredibly rewarding. What makes you happy in your work?
In 1976, after finishing Beaubourg, the film-maker Roberto Rossellini came to make a movie there. It was the last piece he made before he died and it was at a time when I was very worried about how people would react to this unexpected building. I was there one day, walking around anxiously, and Roberto told me, "Renzo, you should not watch the film of the building. Watch the people watching the building. That's much better." It was a very good suggestion because you see the building reflected in people's eyes. Since then, I have always done this. I sometimes go back to look at my buildings and the people using them. It makes me happy to see happy people. If they are happy, the building is happy.
It seems like some architects fear their buildings being lived in and changing as people use them.
I love to make buildings that change. They are like an organism. I don't believe in perfection. I try to design for the quality of flexibility and this means that you make spaces that can adapt. Take Beaubourg. In the past 40 years it has been changed twice – and it will change again – but being able to change with the times is an essential quality of buildings, especially public ones. Making buildings flexible, generous and tolerant is very important. Fundamentally, architecture is about making shelter for human beings and communities, so you must be stupid not to understand that this means you need to make shelters that can change. For an architect, I think it might be a bit paralysing to make buildings that are only good when you don't touch anything.
Is this ability to adapt and change essential to the longevity of a building?
I will never forget when we won the competition to design Beaubourg and Richard [Rogers] and I went to see Mr Pompidou. He said, "Do you understand, Mr Piano and Mr Rogers, that this building will last 500 years?" At the time, Richard and I had never built anything that had lasted more than six months. But when we left the meeting, Richard said, "Why should the building only last 500 years?" We had the realisation that the building, which was a kind of provocation, was going to need to be accepted as a symbol of change and buildings are made to change. It doesn't mean you have to blow up everything or betray the building's intent but if you mix up everything to serve new needs, that's fine.
---
The carpenter 
Shigeru Ban
When it comes to timber structures, there is no one better than Shigeru Ban. Born in Tokyo in 1957, the Pritzker Architecture Prize-winner is known for his use of wood – and products made from timber, including paper – as building materials. His permanent works range from the Centre Pompidou-Metz (2010) to the recently completed Zenbo Seinei meditation retreat (2022) on Japan's Awaji Island. He has used paper tubes and cardboard to create a variety of structures, including a greenhouse in Kanazawa, a tea house that was auctioned in London and a temporary cathedral in New Zealand. It's work that has left him well placed to tackle projects where short-lived structures are essential. Over the course of his career, Ban has built shelters for people displaced by natural disasters in Japan and war in Ukraine – all part of his disaster-relief efforts with the Voluntary Architects' Network, which he founded in 1995. Most recently, he provided shelters made from cardboard tubes and fabric, called Paper Partition Systems, for victims of the Turkey-Syria earthquake. 
Ban founded his practice, Shigeru Ban Architects, back in 1985. Today its 80 employees, who are based in offices in Tokyo, New York and Paris, reinforce his commitment to disaster relief and ecological design in works that span hospitals, housing, vaccination centres and more. To find out about Ban's design ethos and his innovative use of materials, monocle caught up with him in the French capital.

You are revered for your use of timber. Is there a time and a place for using it?
I like to use timber as much as possible, as long as building regulations allow it. When I was a child, my family's house was renovated by a carpenter. Nowadays carpenters use power tools but back then they only used hand tools. It was magic. It is comfortable to be inside spaces that use timber. They offer temperature and climate control because they breathe. Wood is also warm and nice to touch and, unlike concrete or steel, it doesn't require a finish. But there are limitations with timber: when you make something out of steel, there are no limitations, whereas with timber you have to know the nature of the wood so craftsmanship becomes very important. Using timber, we have to turn its disadvantages into strengths and work with very good engineers who specialise in the material.
You're currently designing wood-clad housing blocks in Antwerp. What are the challenges or disadvantages you have to work with when using timber there?
Unfortunately, the legislation in Belgium is strict when it comes to timber so we are mostly using it for the finishing. The only structural work we are doing with timber is on the roof. We were allowed to use timber beams, which will make the penthouse the most interesting space. I hope that when people see this residential project using some timber, it will usher in more similar and widespread use of the material.

You used paper as the main building material for the shelters you designed for survivors of the Turkey-Syria earthquake. How did you want the people temporarily living in these buildings to feel?
Earthquake survivors feel more comfortable in spaces made from paper and wood because they cannot hurt them. I first understood this after the 1999 earthquake in Turkey: people stayed in their damaged homes in the daytime but slept in tents in their gardens at night. They were afraid to sleep in brick and concrete houses after what they had experienced. I have designed houses for Ukraine too. After disasters, general contractors are very busy and materials become very expensive, so I have sought to design affordable housing that bypasses these challenges. This also creates new employment opportunities for unskilled workers. 

Are there any lessons from designing temporary shelters that can be applied to more permanent architectural works?
There are no differences between my temporary and permanent structures – many of my structures that were designed to be temporary became permanent. I also want buildings that can be built by anyone. Lightweight materials can be carried without machines. Wood and paper are a good combination because it is cheaper and lighter than wood alone.
There is an abundance of natural materials as well as natural light in your work. How do you strike the balance between natural and artificial light?Light and shadow are very important in all my projects. Artificial light is needed in the evening but I try to take advantage of natural light. The mood varies depending on the time of day so I like it to be as limited as possible, only lighting where necessary instead of the whole space. At the Centre Pompidou-Metz, for instance, it was very important to introduce natural light via a semi-transparent roof structure. In the evening, the artificial light inside glows through the roof, casting a beautiful shadow on the surrounding area.
Which of your projects should we keep an eye on over the coming year?
I have just finished a small private museum with a hotel and restaurant just outside Hiroshima. The gallery floats on the water; you can change its location based on the exhibition. This was a new challenge.
---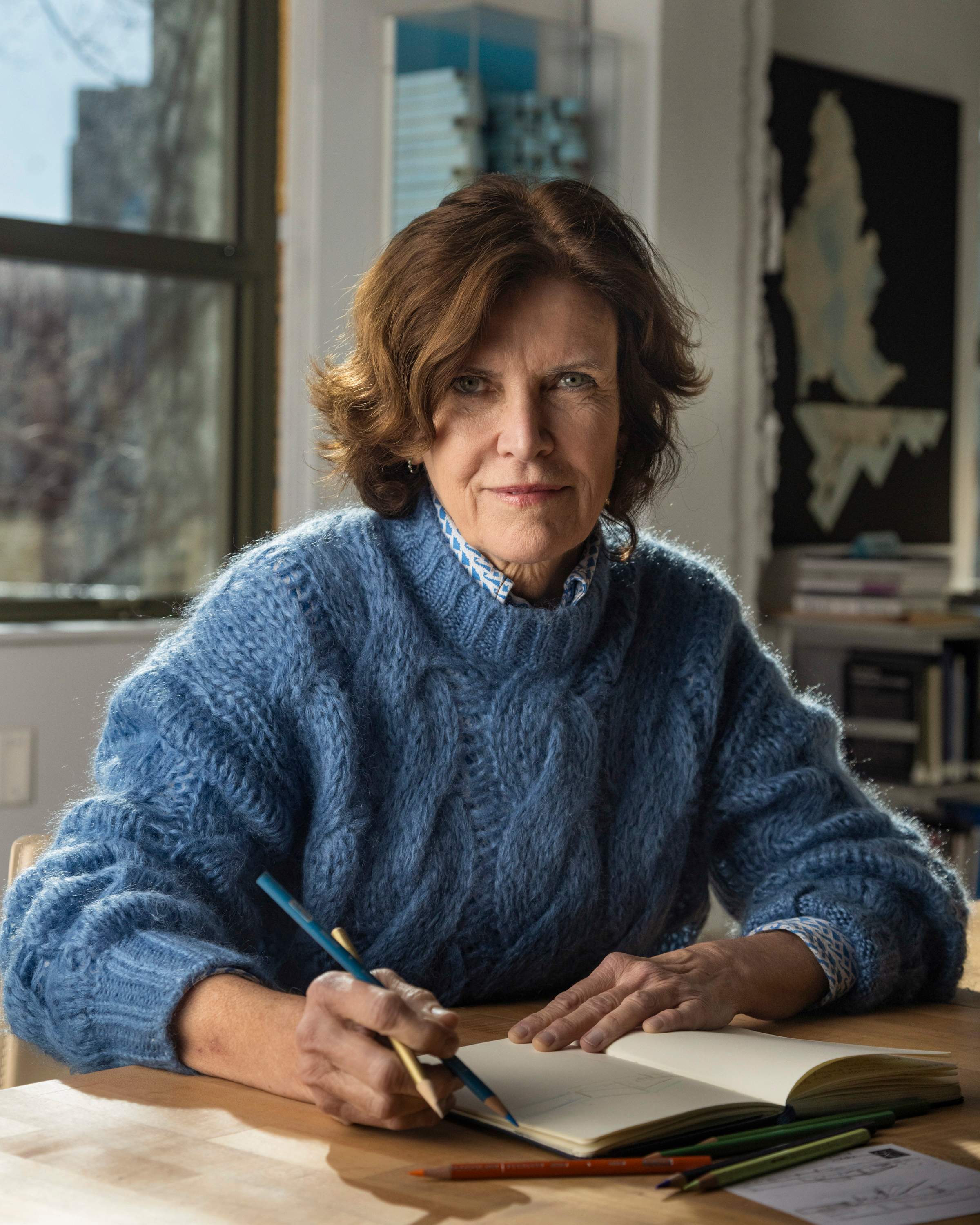 US architect Jeanne Gang made headlines in 2009 when her Aqua Tower topped out at 267 metres in Chicago, making it the world's tallest building designed by a woman. It was a title that the structure held until Gang's St Regis skyscraper, also in Chicago and completed in 2021, beat it by about 100 metres. Despite these towering achievements, the architect's office, Studio Gang, is best known for work that is more humble and understated. Its expansive portfolio is varied and public-facing, including parks, community centres for disadvantaged children and public institutions such as the Richard Gilder Centre at the American Museum of Natural History in New York (2023) and the Arkansas Museum of Fine Arts in Little Rock (2023). All seek to respond to the needs of their communities. For proof of such an approach, MONOCLE visits the Chicago-based architect's studio-cum-public gallery in the city's Wicker Park neighbourhood.

Let's take it back to the start: why architecture?
As a kid I made treehouses. I would go to building sites and look at how the structures were being built. I was also artistic and maths-oriented, and I thought that all of that coming together would be what architecture is.

Have these expectations lived up to your reality?
Yes. I still make things with my hands, as well as digitally. I like seeing something turn from an idea or drawing into a three-dimensional thing. There's an aspect to architecture that lets you connect the dots in a way that's bigger than the project. You can't not see certain things, such as inequalities in cities, after you have been working so close to them. I look at projects from outside of architecture, considering how to pull in other assets in the urban environment or nature to make them stronger.

You recently completed work on Tom Lee Park, a new waterfront landscape in Memphis. How does this project connect the dots?
We worked closely with high-school students to figure out what would make them use the waterfront. We called it the "youth design leadership programme". It was about understanding people's attitudes towards the potential park. The project wasn't just about designing this building and park but reaching out to all Memphians across the city for ideas and input, and making them part of the process.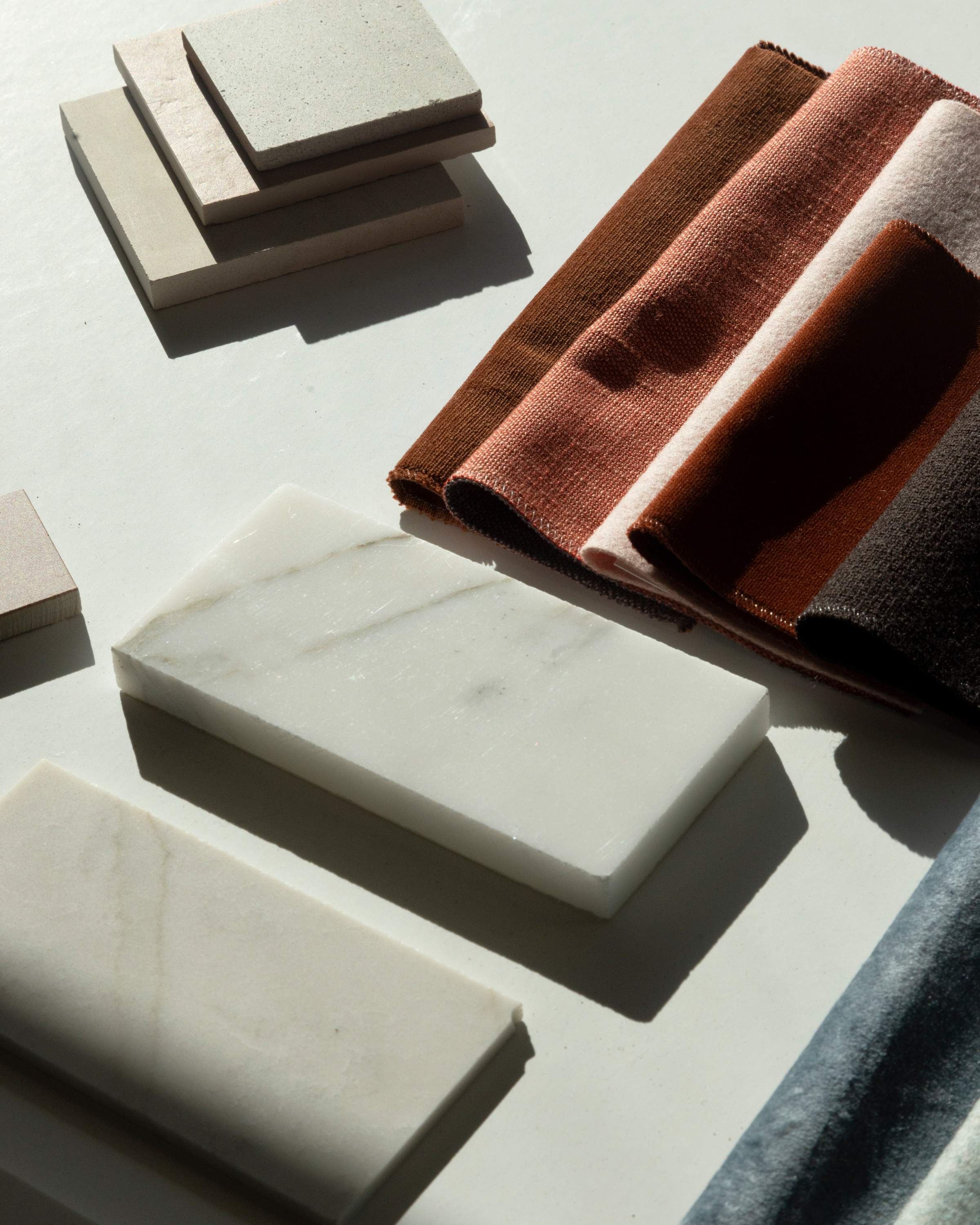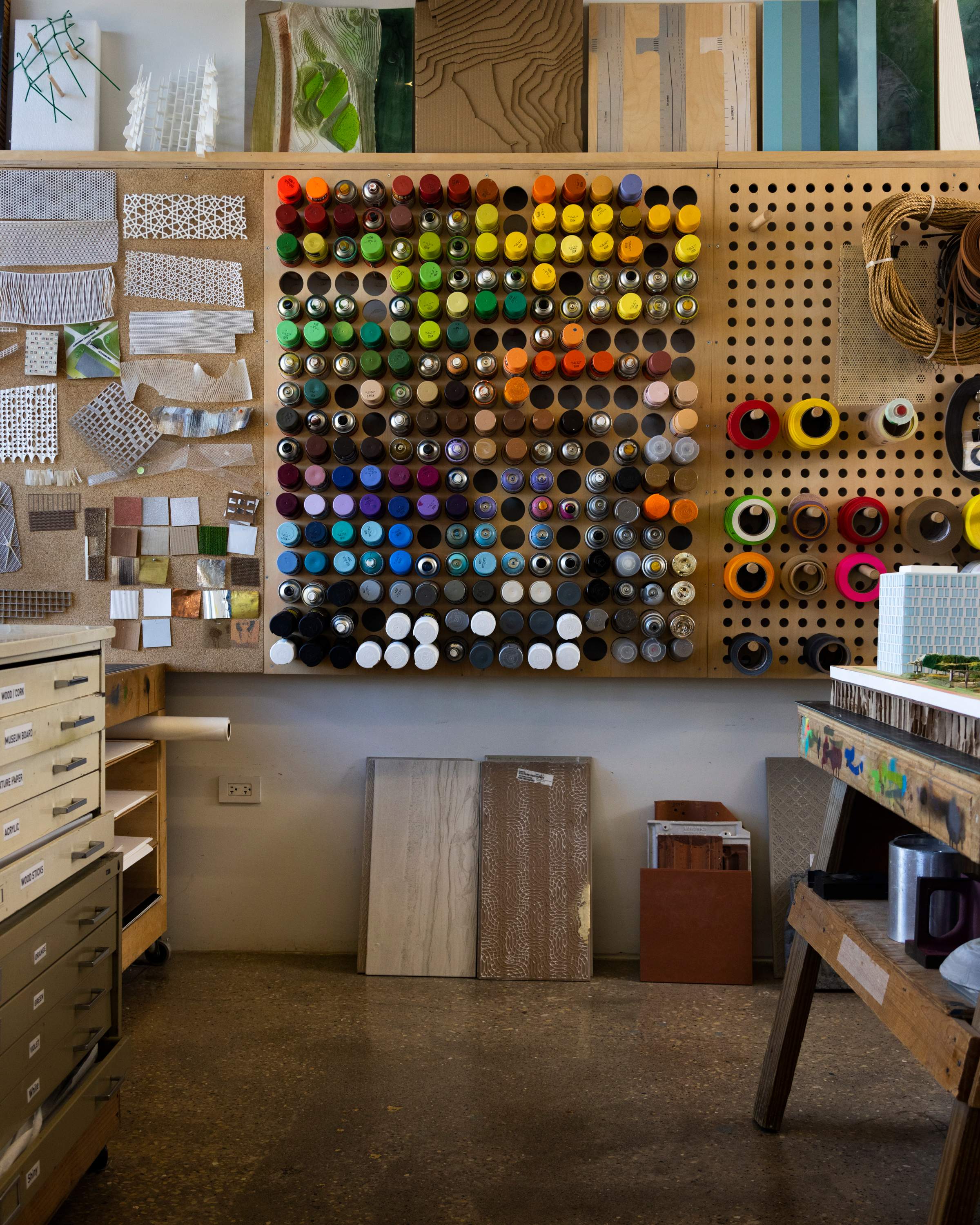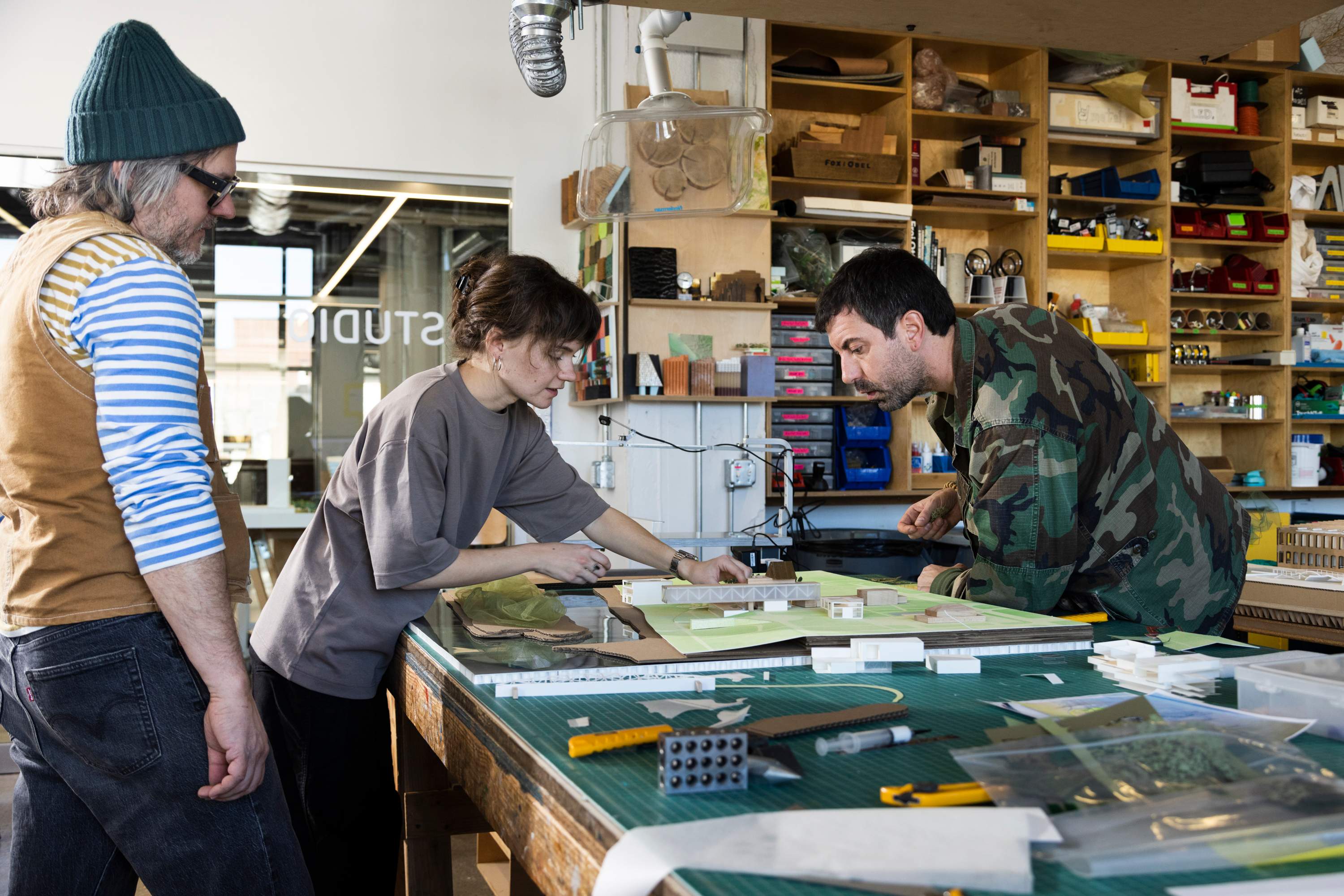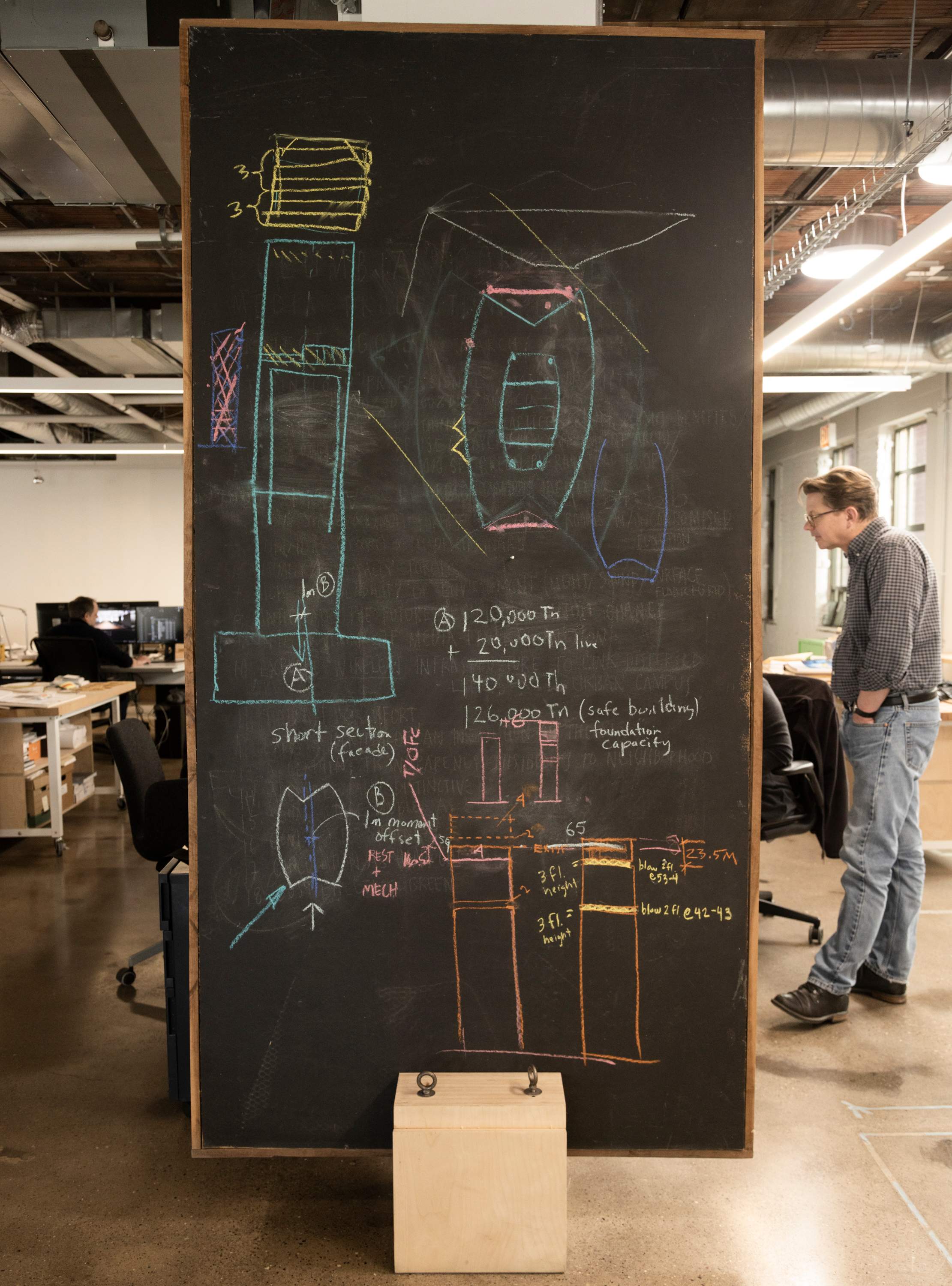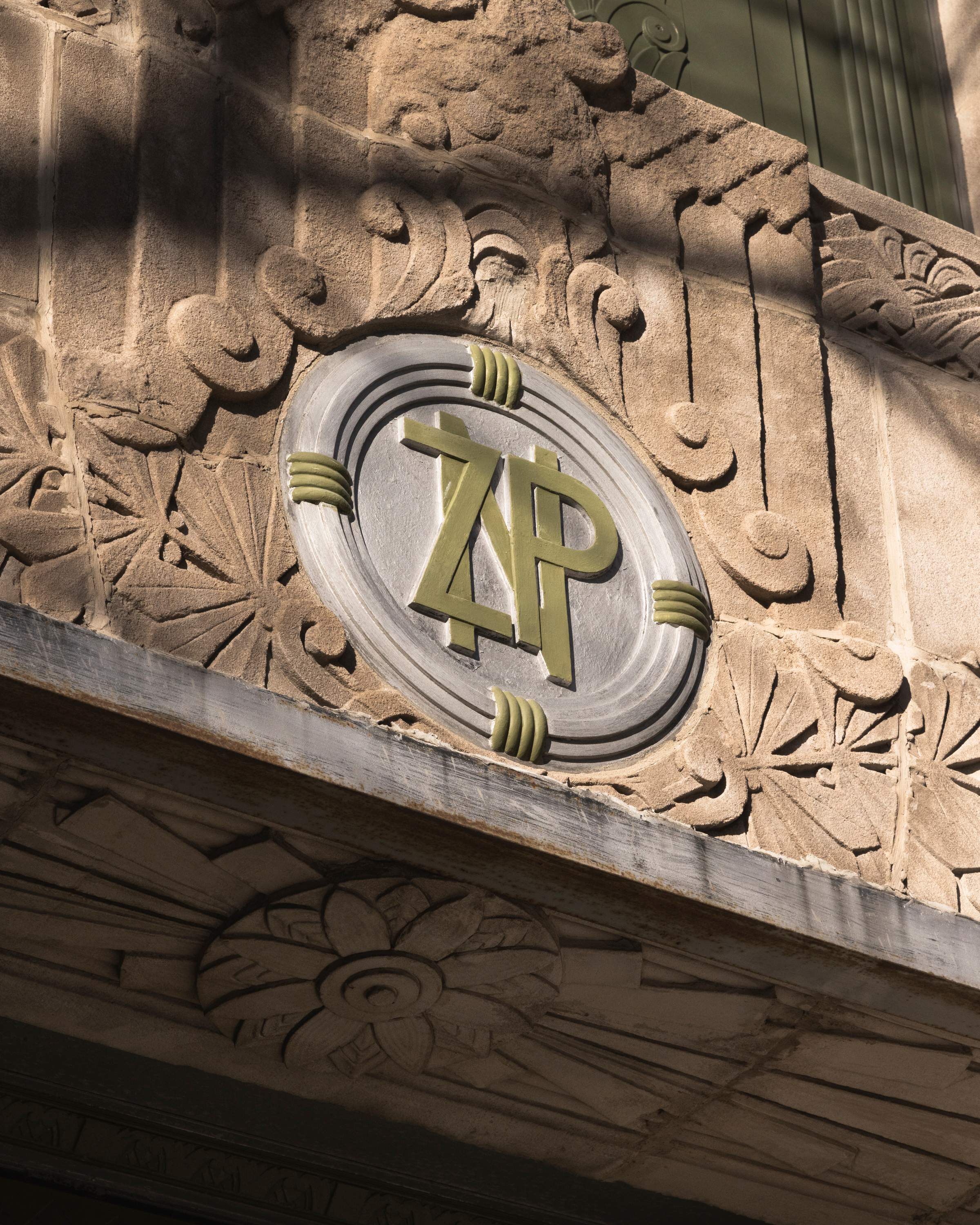 How do you strike the balance between listening to the community and delivering new work?
It's not a direct relationship between listening and what we draw on paper. In Memphis, everyone said that they wanted a basketball court but that doesn't mean that you put a standard one in. Instead, we asked ourselves how basketball changes when it comes to the Mississippi riverfront. We realised that playing it here was like being on a stage, so we designed a court and an environment that reflect that. We took information that didn't have any design attached to it and transformed it into something extraordinary.

In addition to listening to the community, what other research or collaboration inform your work?
We're always engaging with biology and artists because those are fruitful collaborations for us. I'm researching grafting and the biological process as a way of adding new components onto existing buildings. Architecture needs to look at minimising its carbon footprint not simply by reusing buildings but reinventing them; this will help to shift the mentality that buildings become obsolete and eventually need to be torn down. Architects are well-equipped to solve problems but we can't do it alone.

How does your Chicago office physically give back to the neighbourhood you're in? And how does this reflect the ethos of Studio Gang?
Our studio is an old art deco building, formerly owned by the Polish National Alliance. Our studios are on the upper floors but we spent some time trying to figure out what to do with the lower level. Initially we were looking to let it out but we didn't find anyone who was a good match for us, so we just started putting our models down there and later converted it into our own archive. It evolved into a gallery to show our work but then we started showing other people's work. Now we're planning to use it as a place to host repair workshops, where people can bring broken objects in and our team will design ways to repair them.