Architecture/design / Global
Architecture/design
Briefing
Briefing: A Danish bag designer goes back to school, a pair of Japanese brothers fall in love with Bolivia, and a Swedish and an American shoe company cosy up for a collaboration.
Made in: finland
Focus on craft
Float my boat
One man's passion
Jan Backman crafts his boats entirely in wood. Each vessel can take two years to build. "It takes time to make a beautiful, handcrafted boat," he stresses. Backman's workshop and boat yard is in Jakobstad, a harbour town in Ostrobothnia, a region in Finland famous for its boat building. Come with an idea, and he'll design and build it, even scouting out wood from the local forest, painstakingly glueing and varnishing anything from yachts to chugging steamboats. His most recent order was for a sporty boat crafted in Finnish pine and mahogany (pictured). A much-needed approach to water craft indeed. [jakobstadsbatvarv.multi.fi] (http://jakobstadsbatvarv.multi.fi)
Through the keyhole
Lifting the lid on designer homes
The real stars of Living Architectures, a series of four films about buildings by Rem Koolhaas, Richard Meier, Herzog & de Meuron and Frank Gehry, are not the Pritzker Prize-winning architects. They are a housekeeper (pictured above), the residents of a working-class neigh- bourhood outside Rome, a team of grape-pickers, and three rock climbers. Through the eyes of these characters, directors Louise Lemoîne and Ila Bêka look at life inside iconic buildings. "Today, some buildings have become almost mythical," says Lemoîne. "We wanted to immerse ourselves in the everyday life of these myths." The first film, Koolhaas Houselife, which is available now on dvd, follows housekeeper Guadalupe Acedo on her daily routine cleaning a house Rem Koolhaas designed 10 years ago. The other three films are out later in the year. [koolhaashouselife.com] (http://koolhaashouselife.com)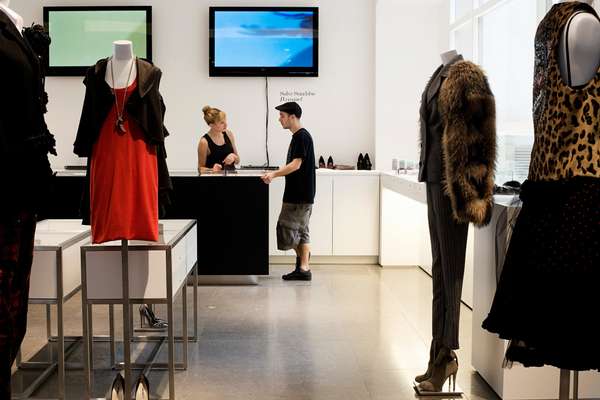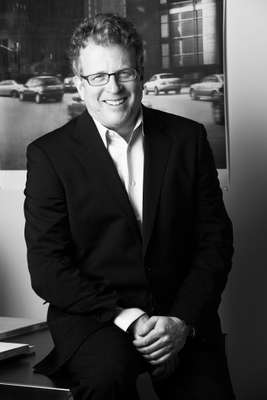 Turning Japanese
Colette's latest makeover
Paris store Colette has always been about innovation. An irresistible mix of fashion, design, music and beauty, it has been through several makeovers since it opened in 1997. For its latest incarnation, the store called on the services of Japanese designer Masamichi Katayama – whose projects include stores for Uniqlo and A Bathing Ape – to redesign all three floors.Watch out for the new-look loos complete with Toto washlets and exclusive manga poster, created in collaboration with Monocle. [colette.fr] (http://colette.fr)
Q&A
Brad Cloepfil
Architect, Allied Works
Portland and New York Brad Cloepfil is founder and principal at Allied Works Architecture. It has designed the new Museum of Arts & Design in Manhattan (pictured), which is due to open on 27 September.
What was your inspiration for the design?
The freestanding building itself. We re-clad it with an iridescent ceramic glaze developed with Dutch firm Royal Tichelaar Makkum, which makes the building change colour depending on time of day and year.
What else are you working on?
A museum to house the work of artist Clyfford Still in Denver. [alliedworks.com] (http://alliedworks.com)