Art market / Global
Art market
Briefing
Hip-hop's money folders sell their rocks in New York and modern art titans get hammered in Japan.
Q&A: London
Amanda Sharp
Co-director of the Frieze Art Fair and co-founder of Frieze magazine, with business partner Matthew Slotover.
Continuing its residence in London's Regent's Park, the international fair has been setting standards and tongues wagging since its inception in 2003.
How tough is it to vet the galleries?
It's always difficult because our choice directly affects galleries' business. We tend to get three applications for each stand and 98 per cent of galleries re-apply, so there are always more good galleries than we have space for. The discussions go on for days and there's an appeals system, too. It's almost judicial.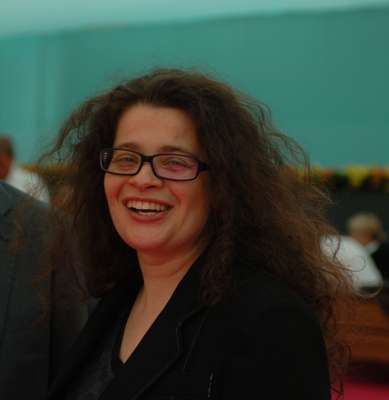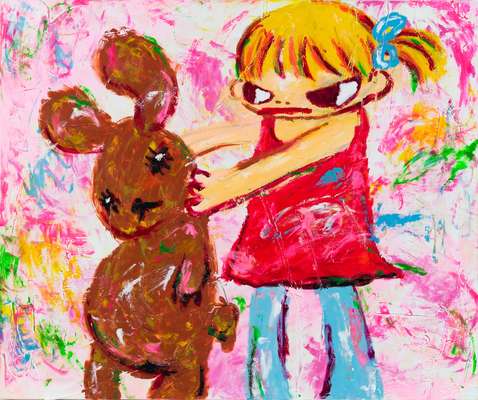 What's the atmosphere like on the morning of the preview day?
People literally run to the galleries that they are interested in and it's fantastic to see some of the most important people in the art world in the queue. It's fun to watch.
What's new for this year? The architects Caruso St John are designing the structure. They are great, very hardcore and very interested in creating spaces for the art to look its best. They are taking the floor right out of the tent into the park and creating a structure at the entrance to the park. The artist Jeppe Hein will install a mini forest of slowly revolving trees to sit next to the real trees – it'll be a "did I see that?" magical forest.
The auction world has moved its meetings to profit from the Frieze fair – aren't they just hanging on your coat-tails?
I'd never say that! But it's a funny old thing. I remember talking to Tobias [Meyer, Sotheby's auctioneer ­– see p81] before we did the fair, asking him if they were going to do anything around the time and him saying, "No, it's completely impossible – it'll never happen." But, you know, they're very astute business people. The auction houses are doing brilliantly out of it and all power to them, too. The auction house clientele and the contemporary art fair clientele are not a perfect fit so it's quite possible that the auction scene in London adds to business for everyone, too. It's nice when it's symbiotic isn't it?
Frieze Art Fair 2008 16-19 October, London friezeartfair.com
Sale 01: New York
Rap's moguls flog rocks
Hip Hop's Crown Jewels
Phillips de Pury 1 October
Meanwhile in New York, Phillips de Pury will host one of the most unusual sales of the year, Hip Hop's Crown Jewels. With around 70 lots on sale, New York-based jewellery specialist Alia Varsano has worked with hip-hop expert Minya Oh to pool together slabs of sparkle from some of hip-hop's greatest, and most bejewelled, icons. Whether it's Slick Rick's diamond eye patch or Notorious BIG's gold Rolex, this sale spans the 1980s golden age of hip-hop right up to when bling hit in the late 1990s. It is interesting to witness baby-faced house Phillips de Pury hosting its take on a saleroom standard. How these objects fare in the grown-up setting of an auction room will be anyone's guess, particularly when looking at the relatively hefty estimates (totalling approximately €2m). There's no limit to what wealthy fans will spend on their icons, so the saleroom alone should make intriguing viewing to spot the mogul bidding for Lil Jon's "Crunk Ain't Dead" pendant (€136,000 estimate), which is in the Guinness Book of World Records as the world's largest diamond pendant – will it set a new record in October? [phillipsdepury.com](http:// phillipsdepury.com)
Pharrell Williams's 'Multicolour Diamond and White Gold Gucci Necklace'
Est €136,700 – €170,000
Slick Rick's 'Multicolour Diamond-set eye patch'
Est €13,600 – €17,000
Tupac Shakur's 'Diamond, Ruby and Gold Crown Ring' Est €6,800 – €13,600
Sale 02: Tokyo
Market bash
AuctionThe Market 28 October
Established by Tsuyoshi Anzai, Tokyo's The Market will have its sixth sale since establishing last year. Over 200 lots including contemporary Japanese artists such as Takashi Murakami will go under the hammer on 28 October. Previews will be held as far away as New York's Jonathan O'Hara.
themarket.jp
Ayako Rokkaku, Untitled
Est €3,700 – €4,900