Carrer del Rec, Barcelona / Barcelona
Born days
In the second of a monthly series of international street profiles, we hotfoot it to Carrer del Rec, in Barcelona's El Born district, for mid-century furniture, cocktails and the best burgers in town.
Carrer del Rec in Barcelona's El Born neighbourhood is an all-day artery. From morning it is possible to shop, eat, drink and even dance well into the early hours without ever stepping off the calle. This tree-lined avenue is home to independent shops, cafés, bars and restaurants that cater to chic young residents and knowing retail pilgrims. It is only recently that El Born has become such a sought after destination for young Barcelonans and expats wishing to set up shop or nest in one of the many apartments being renovated in the area.
El Born was established during medieval times as the heart of the textiles industry, the influence of which can still be felt in the many independent boutiques that have popped up of late. The Catalan bourgeoisie built grand houses on Montcada – a street just around the corner from Rec – and the inauguration of the Santa Caterina market in 1848 (recently renovated by architect Enric Miralles) drew trade from near and far to the district. El Born is ideally positioned in the city for residents who want the vibrancy of the centre and proximity to green space and the sea. Barceloneta, the city's first beach, is only a 10-minute walk from Carrer del Rec.
"I feel lucky to have found my apartment in Born," says founder of INDNAT fashion company Marcus Priester (see issue 15). "Carrer del Rec is ideal for taking coffee and reading the newspaper in the morning and browsing in the afternoon. We are also close to the Parc de la Ciutadella, the only 'breathing system' in the area."
Herbs, an urban gardener and florist, and Mertxe Hernández, a fashion designer, were first to put their faith in the street. "When we opened a few years ago there was little going on. I saw the potential and it wasn't long before the street was buzzing with small shops and cafés and elegant residents," says Herbs founder Cyril Landes.
The street is an oasis from the tourist trap of the Gothic Quarter. It is far enough east on the outskirts of the park to avoid the holiday drag. "The tourists we do get along here have done their research. It's a cultured group of retail travellers," says Vanessa La Parra, manager of Vitra, the only international company on the street.
It is impossible to pass El Ganso, a Spanish clothes shop inspired by British boarding school attire, without picking up a seersucker jacket or some swimming trunks, and Coquette is an understated womenswear outlet. Food and drink features up and down the strip and one of Barcelona's best-kept culinary secrets is just off Rec. Pim Pam serves the city's best burger – the beef patties are hand-prepared before your eyes, a welcome way to round off the day after a skinful of cava at Borneo, the mezzanined bar on the corner of Passeig del Born.
Shopping guide
Carrer highs
No 18 Pim Pam Plats
Award-winning caterer whose deli and meat counter bustles with residents at all times of the day. Best burger in town.
No 20 Ivo & Co
Mid-century reclamation, homewares, gifts and furniture sourced from France, Holland and Scandinavia.
No 24 Gimlet
After Dry Martini this is the best bar in the city. Rich leather upholstery, dark wood, low lights and strong cocktails. This is the darker brother to its uptown sister.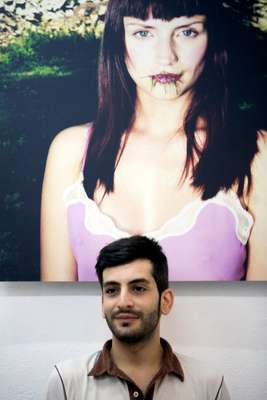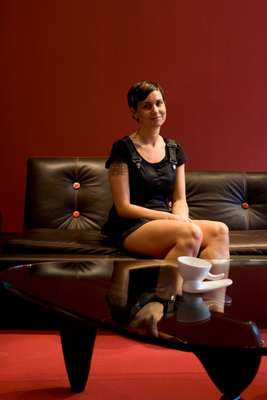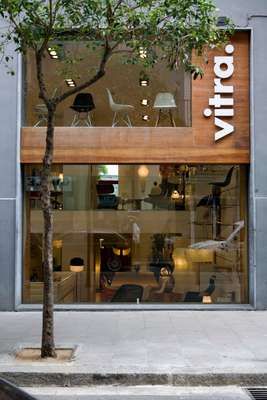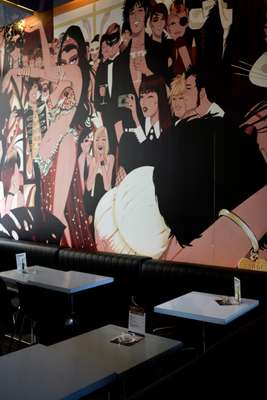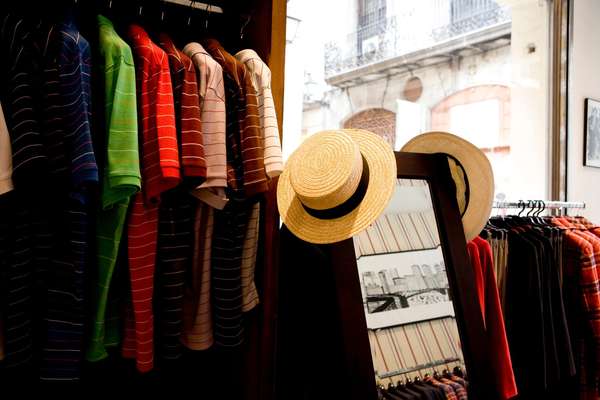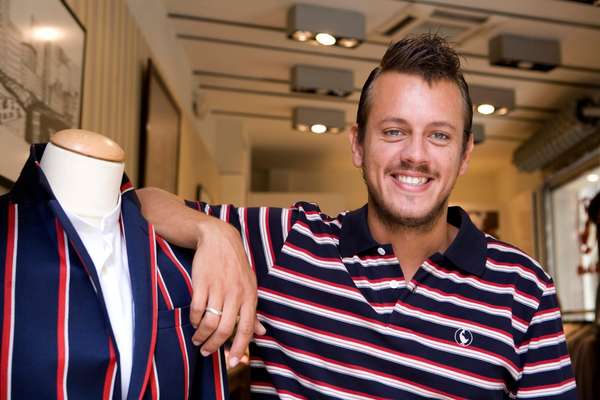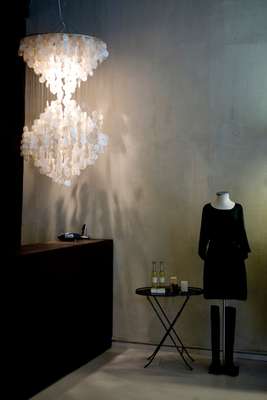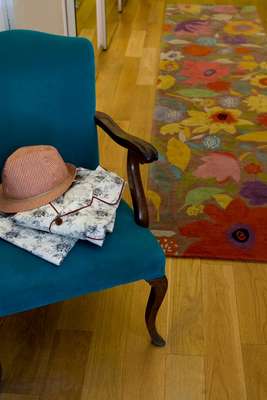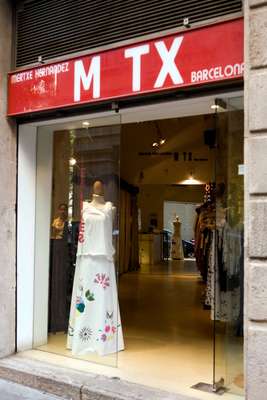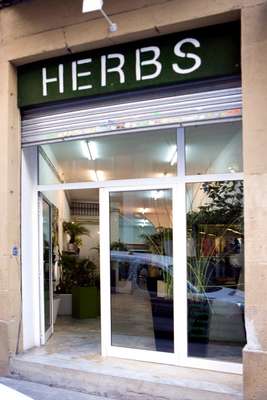 No 28 Herbs
Frenchman Cyril Landes was first on the scene and supplies the restaurants, bars, shops and residents with unpretentious floral arrangements.
No 32 M TX
Mertxe Hernández is making waves in Spain and abroad with her simple, feminine clothes. She also screen-prints one-off pieces from her studio next door.
No 38 Cactus
When the Barcelona council cracked down on noise pollution in Born, Cactus was one of the only bars to retain its al fresco status. Enjoy under the overhang.
No 49 Borneo
Borneo doesn't get going until after 20.00 when the bar fills with young residents quaffing the cocktail of the night. Our favourite is the cucumber G&T, preferably enjoyed on the mezzanine.
No 51 Sandwich & Friends
Designed by Barcelonan architect Francesc Pons and decorated with Jordi Labanda murals, this is a snack concept destined for franchise.
No 65 Coquette
Specialising in Spanish designers, this boutique stocks grown-up girls' pieces from Vincent du Sartel and Raquel Moreno.
No 73 Comercial
Besides the brand temples on Passeig de Gràcia it's hard to find a good edit of one-off men's staples and cosmetics in Barça. Head to Comercial for all of the above and hot summer hats.
(C/ Comerç) INDNAT
Make an appointment with Marcus Priester at indnat.com and head to his atelier to get measured up for a pair of his tailored trousers.
No 6 (C/ Bonaire) El Ganso
Preppy and peppy, El Ganso has pin-stripes, plaids and plimsolls down to a tee. We wouldn't be surprised if it opens stores worldwide.