Property prospectus / Buenos Aires
Montserrat
Montserrat, the original heart of Buenos Aires, blends architectural elegance with the bustle of a small town where the shopkeepers know your name. Close to the centre but far from the tourist crush, it's ideal for a pied-à-terre in one of the world's most vibrant capitals.
Virtually every visitor to Buenos Aires passes through Montserrat. Stretching from the square outside Congress – from which all distances in Argentina are measured – to Casa Rosado, the presidential palace, and down to the bohemian San Telmo, it is packed with landmarks spanning four centuries of history, like the Plaza de Mayo where mothers of victims of the Dirty War of the 1970s and 1980s still march every Thursday. But there's much more to Montserrat. Stroll away from the sights and cross the giant Avenida 9 de Julio, which Porteños (residents of Buenos Aires) proudly claim as the widest in the world, and you'll see it remains an unpretentious, vibrant, ordinary neighbourhood – albeit one punctuated with the charming century-old apartment blocks that are a dying breed in Buenos Aires, with their curved wrought-iron balconies overlooking the street, rattling metal lifts and plant-filled patios. Residents rave about the fact that Montserrat – which covers less than a square mile – isn't crammed with boutiques and fancy restaurants. It is shabby in parts, but close to the city centre and safe. "What I love is that it captures something about the Porteño soul," says English teacher Ivone Barassi. Foreigners poured into Argentine real estate after the country's 2002 economic crash, but recovery and inflation have pushed up prices in the capital's cradle of cool, Palermo, forcing buyers to look at less well-known neighbourhoods. The good news is that there are still plenty of bargains to be had, and prices are about a third cheaper than flashier districts.
Flights to Buenos Aires:
From London
BA – four flights a week via São Paulo; daily service due to start in October
From New York
Served by major airlines, including American, LAN, US Airways, Delta, TAM and Copa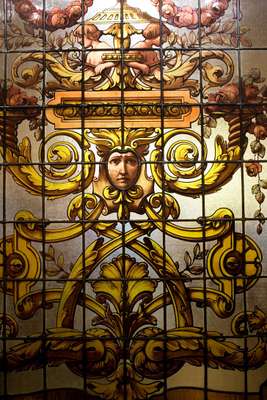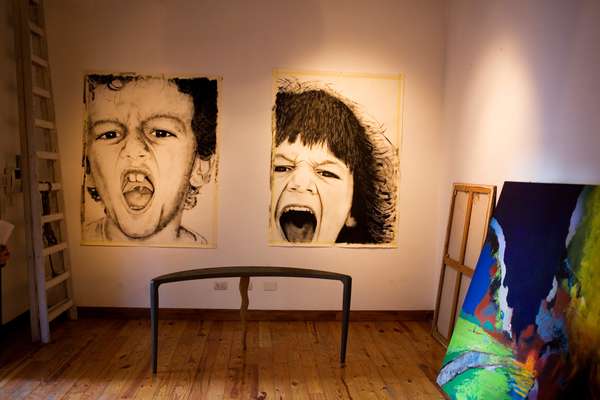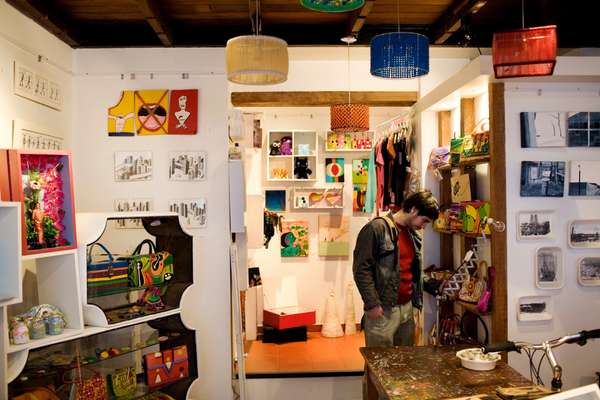 Picon
San Jose 573
+ 54 11 4384 9934
Follow in the footsteps of Argentina's former President Juan Perón and stock up on shoes from Picon, which has been crafting men's footwear since 1910 and is one of only two Argentine firms left making shoes by hand. You can have a fully made-to-measure pair for about €90.
Late
Venezuela 458
+ 54 11 4331 3447
Drop into Late, a tiny newcomer to the barrio, for a handbag painted by hand with gorgeous colourful swirls. You can also find gloves and jewellery, paintings and lampshades. The shop has a small exhibition space upstairs.
Galeria de Arte Wussmann
Venezuela 570 + 54 11 4331 1887 + 54 11 4343 4707
A bright, modern space with a door at the back leading into a charming paper and print emporium, lined with old wooden cabinets, and with a glass panels in the floor giving a glimpse into the store's art bookshop below. Have cards printed by hand on a press from the mid 19th-century in the printworks at the back.
Librería El Gallo Rojo
Chile 1362
+ 54 11 4381 2995
Buenos Aires is proud of its literary traditions and the fact it caters to all tastes. One of the more unusual bookshops in the city, El Gallo Rojo, is the place for leftist texts. Pharmacy Farmacia Solis A well-stocked drugstore and pharmacy on the corner of Entre Ríos and Belgrano, two of the neighbourhood's main arteries.
Do as the locals do and pick up fresh flowers from a street vendor on your way out or your way home. The stand on Belgrano just near the junction with Entre Ríos has a good selection.
Centro Cultural Plaza Defensa
Defensa 535 +54 11 4342 6610
An urban oasis with art shows, films and a theatre for children.
Plaza Montserrat
San Juan between
México and Chile
A clean, friendly plant-filled park with a children's playground and tables for chess.
Architects Elisa Gerson
+ 54 11 4802 9427
elisagerson.com
Elisa Gerson designs shops and houses and specialises in refurbishments that respect the context of the building. Though she does use the ubiquitous Buenos Aires design feature of polished concrete floors, she also works with wood, brick and traditional materials including adobe and stone.
Centro Médico Montserrat
Hipólito Yrigoyen 1210 + 54 11 4382 –8004
Small clinic offering a full range of medical services, including general practice and dentistry. Drop-in without an appointment.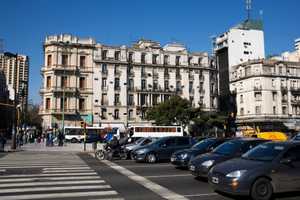 Montserrat was home to Buenos Aires' first boulevard – the Avenida de Mayo – and the late 19th-century French influence can be seen in the grey tiled roofs and some cupolas dotting the skyline. There followed a swing to a more sober style of clean lines and high ceilings in buildings of the 1930s. Most houses in the neighbourhood have been snapped up and there are many modern constructions with scant character. Montserrat's best buys are apartments in historic buildings with original features such as high door frames, parquet floors and stained glass windows. Argentina's politics and economy can be unpredictable but investments in bricks and mortar are seen by many as a better alternative to banks and renting apartments to foreigners for short stays is a popular moneyspinner.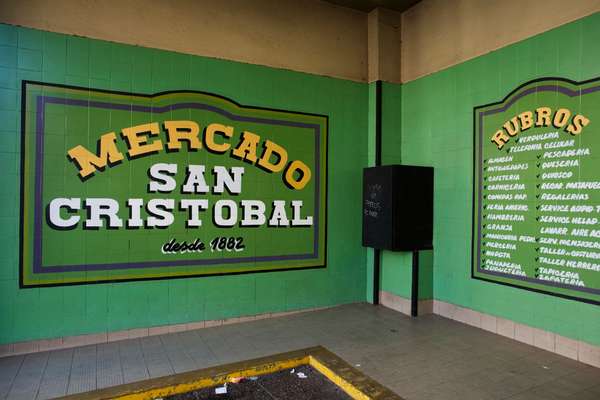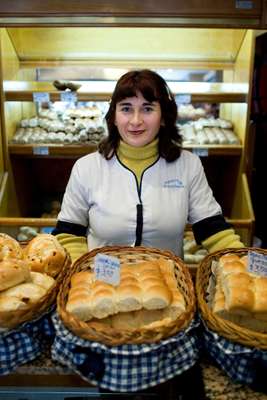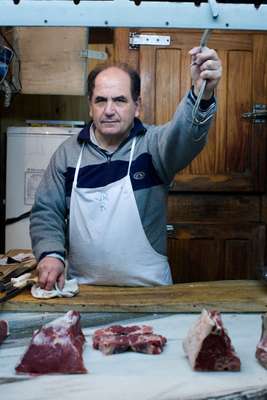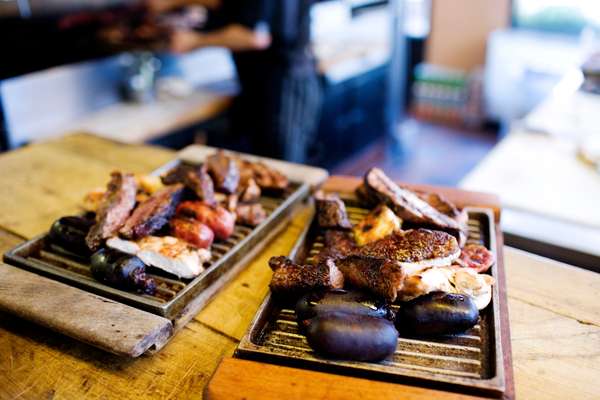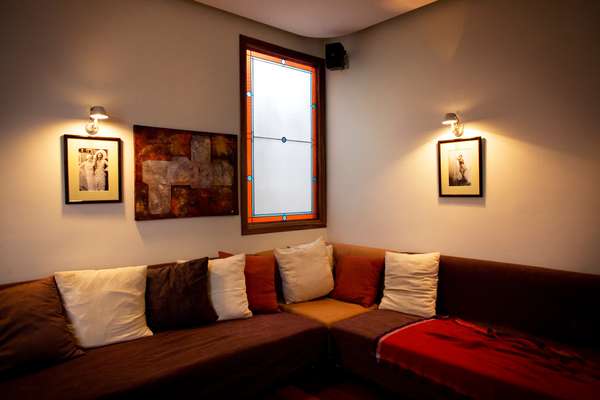 Eat+drink & Stay
Local supermarket
Fiambrería y Quesería Don Joaquín
Entre Ríos 732 + 54 11 4383 3302
Plump for neighbourhood stores such as this, whose owner, Roberto Sosa, sells regional cheeses and salami hard to find elsewhere as well as whole hams and half a dozen types of dulce, a traditional sweet often made from quince or sweet potato and eaten with soft cheese.
Mercado San Cristóbal
Independencia 1767
One of a dying breed of old-fashioned market halls, San Cristóbal has a small but fresh selection of fruit and vegetables, beef, poultry and fish, as well as a bar. Luis Daffar, who has worked in the beef trade at the market for 30 years, has one of the smartest butcher's stalls selling top-of-the-range beef at a marble counter.
Tanoíra
Entre Ríos 773
The smell of sugar hits you as soon as you enter this old-fashioned Buenos Aires confitería selling chocolate cakes, apple pies, tarts with ricotta cheese, fruit cake, puddings larded with the local milk and sugar caramel dulce de leche and biscuits tied up in paper parcels with gold ribbon. You can also choose from an array of sandwiches and breads.
Gran Café Tortoni
Avenida de Mayo 825 + 54 11 4342 4328
Step through Tortoni's doors and into another world where tea is brewed from tea leaves and served with a silver strainer. Also a venue for daily tango shows.
Café Montserrat San José 524
+ 54 11 4381 2588
A cosy neighbourhood haunt with art for sale on the walls and tango concerts the third Saturday of every month.
Diablada
+ 54 11 4381 4766
Campo Dei Fiori
+ 54 11 4381 1800
Plaza Mayor
+ 54 11 4383-3802
Located opposite each other on the corners of Venezuela and San Juan. Can't decide between a steakhouse, Spanish or Italian? Head to this street corner where you can pick from three of the neighbourhood's finest restaurants. Diablada is a parrilla (or grill); Plaza Mayor is known for its seafood and dishes up good pasta all year round; Campo Dei Fiori has long queues at Christmas for its panettone.
Status
Virrey Cevallos 178 + 54 11 4382 8531
This Peruvian restaurant with an extensive menu from ceviche to stews is popular with locals and buzzing at night.
La Cava de Querandí
Perú 322 + 54 11 5199 1771
Set in an elegantly refurbished old house, this wine bar offers a good selection of little-known wines.
Vinoteca Avenida
Avenida de Mayo 902
+ 54 11 4334 4360
The friendly staff at this six-decades-old institution will help you navigate more than 100 varieties of Argentina's signature wine, Malbec or other classic varietals from 50 wineries. Pick up nougat and gourmet chocolate as well, or attend one of its regular wine tastings.
Stay
Hotel to stay while house hunting
Rick's Place
loderick.com
Visitors can feel at home in this friendly guesthouse, with its owner John Packett, his dog Rick and three cats. The stunning terrace is wonderful for long summer nights.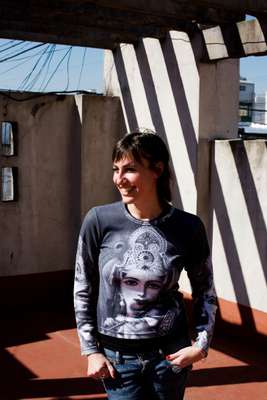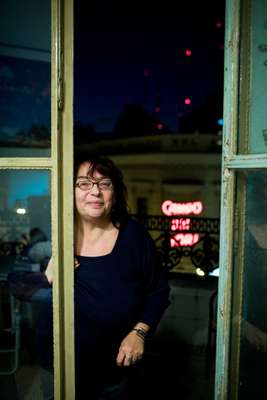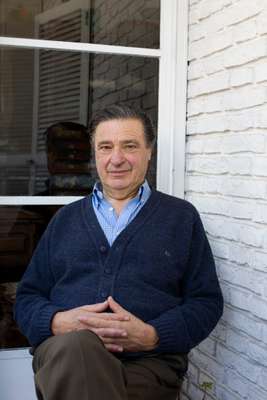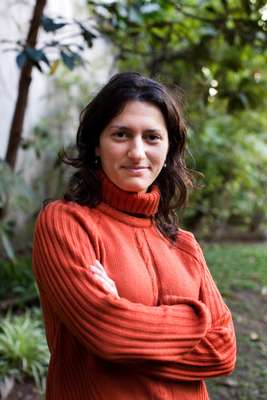 Patrizia De Mei
Italian teacher, 62
"I wanted to live in a real neighbourhood, even though it's a long way from my work, because I wanted it to have a real life of its own and not feel like a museum."
Ivone Barassi
English teacher, 34
"I love the fact that here I go past Congress every day, even if there are demonstrations outside. I've been living here for two years and my dream is to buy this house."
Mariana Diessler
Sociologist, 29
"I work in the centre of town so it's really convenient for everything. Security is a problem these days but nothing has ever happened to me here so I feel safe."
Antonio Lublin and Silvia Arenales
Retired doctor of chemistry and administrator, 75 and 59
Antonio: "We like it here, you can walk your dog and you know all the shopkeepers." Silvia: "We've been living here for seven years; the apartment is in a building that Alberto Prebisch, who designed the obelisk, won a prize for."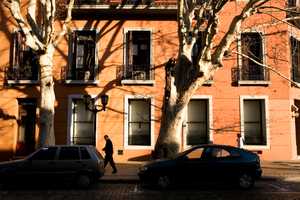 Prices for apartments
Studio 30 sq m up to €27,000
One bedroom 50 sq m up to €33,000
Two bedroom 70 sq m up to €54,000
Three bedroom 90 sq m up to €60,000
buscainmueble.com Online property search engine, with photographs.
Clarín
Best property classified-ads in the city, especially on Saturdays.
The process
Buying property in Argentina can be a surreal experience – for a start, most transactions are in cash. Get a property checked out with a trusted architect before buying. The usual process is to sign a boleto on payment of 30 per cent of the purchase price, with the balance paid a month later when deeds are handed over.
The fees
Expect to pay estate agent fees of 4 per cent of the purchase price and up to 4 per cent in legal fees, though some agents work exclusively with a solicitor or escribano who gives clients lower rates.