Irena Lesnevskaya / Global
New woman
Unlike many other Russian dissidents, veteran broadcaster Irena Lesnevskaya has never considered emigration and, as editor-in-chief since 2007 of opposition weekly news magazine The New Times, has dared to speak out against Kremlin corruption.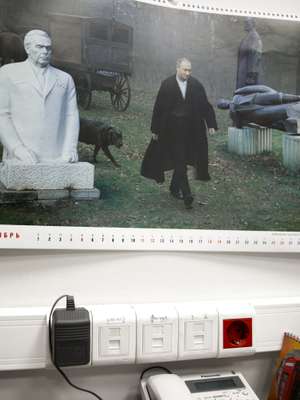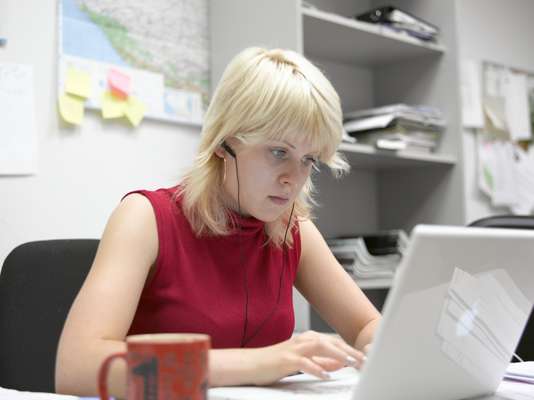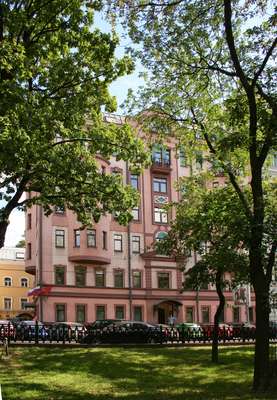 An imposing woman, with a world-weary air and a dark sense of humour, Irena Lesnevskaya receives Monocle in her office on the fourth floor of a smart early- 20th-century building on Tverskoi Boulevard, the very heart of Moscow. On a sticky summer's day, a fan blows air around her spacious office and disperses the smoke from the menthol cigarettes she puffs at regular intervals. Lesnevskaya has made an unusual journey, from one of the most powerful people in Russian TV in the 1990s to her current role as the editor of a small but influential opposition magazine. After a long and successful career in Soviet television, in 1991 she and her son started Ren-TV, an independent channel, running it initially from a single room with a handful of employees and building it into one of the most respected channels in Russia. When the government started interfering more and more under President Vladimir Putin's Kremlin tenure, she and her son jumped ship in 2005. She used the money she made to set up The New Times, which swiftly became one of the most influential publications on the Russian market, despite its modest print run of just 50,000 copies. In the Russian media market, which over the past decade has grown far more voluminous and a good deal sleeker and more sophisticated, there was one major niche waiting to be filled, says Lesnevskaya – objectivity. "All the press here is 'for' someone – in big media holdings that belong either to the state or to rich corporations that are affiliated with the state," she says, slowly warming to the interview. "We found a niche – there is not a single magazine that is above party politics, above 'ordered' material, and fighting groups and clans, and simply explains what is happening in the country." The New Times was the name of a Soviet periodical that had been published since 1943, but when the Soviet Union collapsed, finance and interest in the magazine dropped, and by the time Lesnevskaya decided to buy the licence to the name in 2006, it was not being published. "Of course, we could have come up with a new name," says Lesnevskaya. "But I really liked this brand idea. In Russia, whatever kind of times we might have, they are always new." Given that the magazine is published in a city that has witnessed the rise and fall of several political worldviews over the past century, and has changed beyond all recognition in the past decade, it's not hard to see her point. Combining in-depth analysis with full-colour pages and attractive, often computer-generated front covers, the magazine's website makes the printed content available for free on Wednesdays (the print edition is out on Mondays), and also offers daily interviews with analysts and politicians on topical issues, a unique feature among Russian media websites. These are broadcast live and then available afterwards in the archives.
The New Times has become one of the most influential publications on the Russian market. As well as businessmen, students and intellectuals, it's well known that most of the country's political elite reads the magazine, as they are also hungry for information. The lengthy political articles written by the magazine's small editorial staff are supplemented with a series of page-long comments by prominent intellectuals and analysts, and there are also international and culture sections. Given that many investigative journalists have been murdered in Russia during the past decade, it's a pleasant surprise when Lesnevskaya says there have been no death threats against any of her staff. For those involved in uncovering dirty secrets in Russia, the danger is always there. But according to Lesnevskaya, there have been no threats or attempts to close down the magazine from either the authorities or unhappy subjects of investigative reporting, with only Natalia Morar (see sidebar) having been punished for her journalism. Lesnevskaya says she reads all the major Russian printed press and that while it's still a fairly grim selection, there has been a slow improvement since Medvedev came to power: "Over the last half year, more interesting investigations and material have started to appear." She is cautiously optimistic about the future, partly because of the mass of talented Russians who want to see a freer society. "Medvedev understands that, and in fact so does Putin," she says. "Putin's upbringing, and his whole life in the system, made a huge impression. But he did a lot of good things too – it's impossible to say that everything is black and white." Although Georgian readers might disagree. Right now, however, as far as Russian media goes, there is a great deal of drab grey, with just a few bright colourful spots standing out. The New Times is undoubtedly one of the brightest.
1942 Born in Pavlodar region of current-day Kazakhstan.
1966 Graduates from Moscow State University with journalism degree.Starts work at USSR State Television and Radio, starting as a director's assistant. Writes many popular TV programmes on literature and art.
1991 Starts new television station, Ren-TV, together with her son Dmitry, and becomes general director and president.
2006 Begins publishing The New Times.
2007 Becomes editor in chief of The New Times.
The fate of 24-year-old Natalia Morar, one of The New Times's star reporters, raised eyebrows as a new way for Russia to silence its critics – in 2007 Morar was deported and banned from ever entering Russia again, called a "threat to national security". A citizen of former Soviet Moldova, Morar studied in Moscow and went on to establish a reputation as one of The New Times's most hard-hitting reporters. Reports included an exposé of Kremlin funding for political parties, and investigations into money laundering within the government. "There's no doubt that what they did to Natasha Morar is revenge for all the things she wrote in the magazine," says Lesnevskaya. "Medvedev announced that law is higher than everything, so I wrote to him, based on the words he's said himself." So far there has been no response. Morar now lives in Chisinau, Moldova, and is still a full-time employee of the magazine, reporting from across Europe.