Corsica / Global
Balagne region
Pine-fringed beaches, rocky outcrops and Italian food and architecture define northern Corsica's coast. We suggest you make Calvi your first port of call and base of operations on your island property prospectus.
Would you buy a second home in a place that was isolated, expensive and a little hostile? We certainly would. Corsica's imperfections are its virtues, otherwise the fourth largest Mediterranean island would sink under the weight of tourists, beach towels and new builds. Even in the summer no low-cost carrier operates daily flights and during the winter you'll be flying Air France or sailing in. The tourists who do make it to this French région are mainlanders, Italians or well-to-do Europeans who won't boast about the destination for fear of flooding the island with Balearic excess or easyCruise overboarders. You won't find the full English, but you will find the full Italian.
Situated in the Ligurian Sea and closer to Italy than France, Corsica changed hands between the Greeks, the Romans and the Genoese before the French bought it at the end of the 18th century. Genoa's four-century tenure gifted the north of the island an unmistakable character. In the northern region of Balagne, centred around the port of Calvi, food is typically home-grown and simply prepared, architecture is noble not grand and the general attitude is that of a retired merchant enjoying a life in exile.
French influence is also unmistakable. One of the largest French Foreign Legion regiments is stationed in Calvi and French is the mother tongue followed by Italian and Corsu (the national Romance language). Islanders speak in Gallic shrugs and Roman jabs and express Corsican pride with friendly slaps, close-quartered prods and the odd car bomb. Like the Basques in Spain, a small group of political activists are given to occasional violent outbursts in support of greater autonomy from France, the latest wave occurring during last year's presidential elections.
Extremist separatism aside, the north is a rugged land unspoilt by mass tourism where mile-high mountains plunge into azure coastal waters and white sandy beaches are fenced by pine forests. Imagine gouging Piedmont out of the southern Alps and dropping it 300km south into the Ligurian Sea and you will understand why we will be making Corsica a regular on our Mediterranean itinerary.
Flights to Corsica
From Paris
Air France – Up to four flights daily during the summer months
From Nice
Air France partner CCM Air Corsica – Up to four flights daily during summer months
Northern Corsica has a natural environment to suit every inclination. So if you enjoy sunning yourself on a wooden deck in the foothills, lying on the beach, reading the dailies on a terrace in the centre of town or catching the sun's golden hour by a pool in the mountains, then the Balagne region is dotted with properties to satisfy you. Architecture varies from thick-walled medieval to 18th-century Italian, French neo-classical to mid-century modernist. You can purchase a three-bedroom house buried deep in Calvi's medieval citadel, just steps from the supposed birthplace of Christopher Columbus, for €400,000. Alternatively, a ruined fixer-upper on a 1.5km sq plot 20km east of the town will set you back just €90,000.
Lumio, a few kilometres up the coast from Calvi, is a village idyll set back from and overlooking the Mediterranean. Tiny streets wind from the small place at the base of the town up to the larger properties above – a big six-bedroom detached could cost you well over €1m but proximity to the beach, Calvi's efficient airport and the wholesome nature of Cap Corse to the north negates any doubt of value for money.
A Marina
Rue Clemenceau 6Calvi
Heady evergreens, sage, juniper and myrtle make up maquis, Corsica's national flora. Pop into A Marina for handmade cosmetics infused with the woody scent of the island or with châtaigne (chestnut), one of the island's major exports.
L'Orée des Pins
Ave Christophe Colomb Calvi
M. Guntini throws himself around his beachside marchand grabbing at tomatoes and thrusting them under customers' noses. All produce is farmed locally and wines, oils and fresh groceries are sold at the tempting traiteur counter by his wife.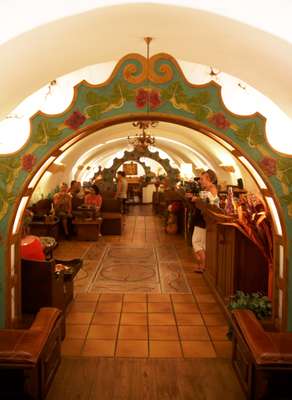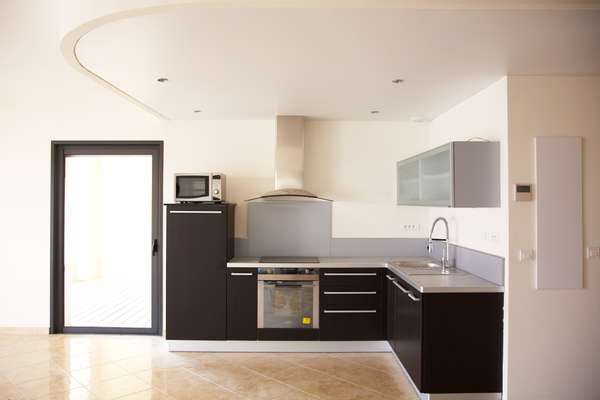 Stéfan Maresz
Résidence Caroline, Ave Christophe Colomb, Calvi
Maresz recently introduced a scheme with the help of the local government to build housing for young people who can't afford a first home because prices are rising. The council handed over a plot of land for free outside Calvi. Each home is subsidised on a not-for-profit basis so the young people aren't priced out of the area, "We are building a local community and nurturing youth at the same time." His style is understated and modern.
Sun One
Port de Plaisance, Calvi
Many of Corsica's visitors choose to arrive not by land and air but by water. Northern Corsica is a popular anchor spot for mariners heading across the Med. Sun One is a one-stop shop for sales and rentals of yachts, open tops, RIBs, catamarans and even helicopters.
calvi-sunone.com
Domaine Orsini
Rochebelle-Pietralba, Calinzana + 33 04 95 62 81 01
Proprietor Tony Orsini is a convivial soul. He'll happily sit with customers and drink white, red, rosé, Muscat or a vin de Myrte from his vineyard as they place their bleary orders. We put in for a case of quaffable rosé gris and a box of his Corsican biscuits to soak up the pink.
U Minellu
Traverse de l'Église, Port de Plaisance, Calvi + 33 04 95 65 05 52
For a filling Corsican feast saunter through the port to U Minellu. Tucked away down a side street, this affordable and authentic restaurant serves full-bodied pasta with full-bodied ingredients such as rabbit or lobster and the proceedings are conducted by several full-bodied generations of the same family.
U Casanu
Boulevard Wilson 18, Calvi
Front of house is tended to by a gravelly sexagenarian madame in a vintage two-piece and razor-sharp bob. Between husky mumbles you'll receive one of the three available dishes on the daily menu – the sardines turned up sizzling and went down like garlic butter.
Casa Vinu
Boulevard Wilson 15, Calvi
Spend five minutes knocking back a noisette (macchiato) and reading Corse Matin, or settle in for the afternoon and drag out a bottle or two of crisp white over a plate of island ham and hors d'oeuvre under the awnings of this bar-bistro.
Chez Tao
La Citadelle, Calvi
Tao opened his club in the 1930s and still attracts a mixed crowd of moneyed locals who come to hear the ageing pianist play before turning over the floor to les enfants after midnight when the club's DJ turns up the volume. Situated high in Calvi's citadel, the views from the terrace and strong cocktails are worth a climb.
U Pinu
Plage de Calvi, Calvi
When the sun starts to drop on Calvi's white beach, dust off the caster sand, throw on a polo and trudge up to U Pinu. Order a Pietra, Colomba, or Serena – one of the local Corsican beers. Alternatively, try a rum and Corsican Cola. Yes, these proud islanders have a home-grown substitute for everything – Corsica has so far rejected McDonald's and all things global.
Chez Christian
Place Marchal, Boulevard Wilson, Calvi
Corsica's national obsession with pizza is certainly sated in this no-nonsense neon pizzeria where Jean-Philipe, son of Christian, rolls and spins tasty quatre saisons and fruits de mer stonebakes and serves them in the square.
Stay
Hotel to stay in while house hunting
La Villa
Chemin Notre Dame de la Serra, Calvi + 33 4 95 65 10 10
Overlooking Calvi, La Villa is a good quality, efficient, well-appointed property with a large pool, a garden and big-sky views over the ocean and rural province. A modern, not "design", renovation of an old property, La Villa also offers two private residences behind the main property. hotel-lavilla.com
Property guide
Average prices in Balagne
One bedroom €115,000
Two bedroom €350,000
Three bedroom €570,000
Almost the same as buying property in mainland France, there are no restrictions on foreign ownership. Once buyer and seller have agreed on a price, a preliminary agreement is drawn up. There is then a seven-day period when the buyer can change his mind. On completion, buyer and seller sign the Acte Authentique de Vente. A notary will see the account is settled and accepts land registry fees.
Registration 4.99-5.09 per cent
Notary approx. 1 per cent (plus 19.6 VAT)
Land registry 0.1 per cent
Agent's fee 2-5 per cent (plus 19.6 VAT)
Average buyers costs 8.67-13.37 per cent
Estate agents
Calvi: Ave Christoph Colomb, Calvi
+ 33 04 95 65 29 99; immo-salito.com
UK: Lorraine Campbell Property Services + 44 207 978 5505; lorrainecampbell.com
Sarah Deubras
27, Estate agent
"I grew up in Bordeaux before moving here four years ago. I love the mainland but Corsica really lives up to its reputation as L'Île de Beauté. My office is just yards from the beach and I live only five minutes from work. Prices are rising but we have some modest properties on our books."
Stéfan Maresz
63, Architect
"I have offices here in Calvi and in Paris. Calvi is a wonderful place to live. I think I have the best deal being able to split my time between the two very different places. I get the best of both worlds."
Laurent Souquet
28, Air traffic controller "I studied engineering and then moved to Toulouse to learn air traffic control. When they offered us the choice of airports to start working in no one picked Corsica. I thought they were crazy so I jumped at the chance to live here, I mean look at this place! I have just bought a house outside Calvi and I'm looking forward to moving in. Life is slow here, which is great, but it pays to visit the mainland every now and again for some action."
Jacques Guntini
56, Greengrocer
"I was born and bred here in Balagne. It is a particular place. There is something special about the earth here. Our fresh fruit and vegetables are so delicious! Just smell this laitue. That's how you can tell the best quality produce, it just smells so fresh! We also sell the finest Corsican seasonal porks, cheeses, jams, wines and even that Mattei liqueur from Cap Corse."