Fashion / Global
Fashion
Briefing
Peru meets Norway in Arne & Carlos's knits, a one-brand campaign to make Canada stylish, and Lodger's managing director gives his take on the future of shoe-shopping.
Comme des Garçons' Rei Kawakubo strikes gold again with the European launch of the CDG Pocket shop. Paris's Montmartre and Marais districts get first shopping dibs with two 12 and 15 sq m spaces selling wallets, shirts, perfumes and wardrobe staples.
Q&A: Nathan Brown
Managing Director, Lodger
London
Recently opened in Mayfair, Lodger is a global made-to-measure shoemaker established by 34-year-old Nathan Brown.
What was your initial idea for the brand?
Lodger is essentially about great service – giving the customer the ability to manage their purchases. People come to the shop, we make a 3-D model of their foot using Japanese laser-scanning technology, and we keep this on file. Then they can go online and buy from our collections, and two months later the shoes are delivered.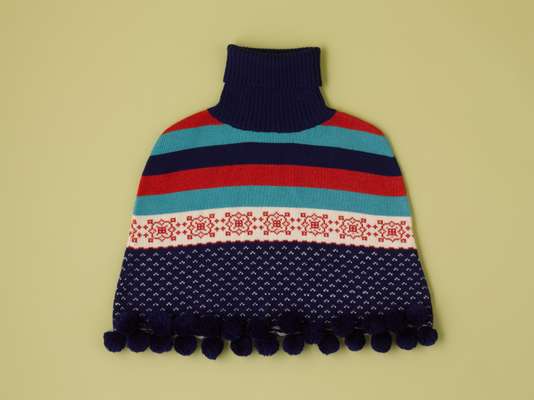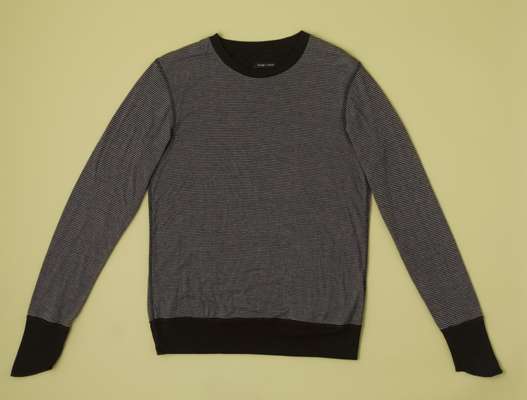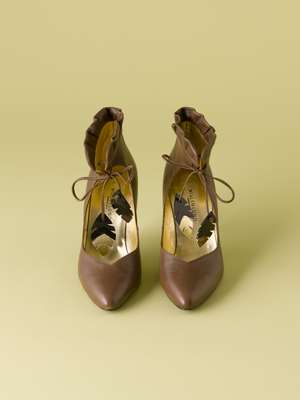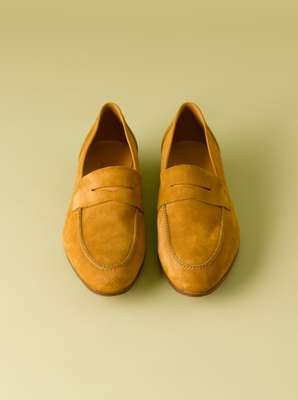 Where are the shoes produced?
If I want Goodyear Welted coffin-soled shoes, I go to England. They are more robust and suited to rainy climates. The Italian collection is Blake-stitched so the shoe has a much thinner profile and is lighter. If there is a style we're missing, we look to where it originates to get it made – Japan has a strong heritage, as do some of the Nordic countries and the US.
lodgerfootwear.com
Knit for victory
Arne & Carlos's woollen wonders
Arne & Carlos's knitwear – crafted from 30 per cent alpaca and 70 per cent merino – is a fusion of Norwegian knitting and Peruvian artisanal skills. Although Arne Nerjordet has knitted since the age of two, only last year did he and colleague Carlos Zachrison realise knitting would revitalise their label. A book on old Norwegian knitting inspired them to relaunch, with pieces such as this poncho, now in stores worldwide.
arne-carlos.com
Trends in the north
Menswear by Wings + Horns
Launched in 2004 in Vancouver, mens-wear label Wings + Horns is striving to create an identity for Canadian fashion. All garments are knitted in Vancouver (if sweaters can cope with a Canadian winter, they can cope with anything), and founder Craig Atkinson says, "The Canadian guy is still a conservative dresser, but I think his eye for style is maturing.
wingsandhorns.com
Penny for the guy
Loafing John Lobb-style
Owned by Hermès since 1976 – except for its original St James's bespoke shop – the 150-year-old British shoe firm John Lobb makes exquisite ready-to-wear footwear, including these penny loafers, at its Northampton factory. Butlers from London's Connaught Hotel often take a trip there to brush up on their leather and shoe-care knowledge.
johnlobb.com
Double take
Bree bags a new designer
Munich-based Turkish fashion and accessories designer Ayzit Bostan, says her functional designs are "romantic but minimalist". She made this calf-leather handbag, with shoulder straps and handle, for her new collaboration with German bag brand Bree. Founded by Wolf Peter Bree in 1970, the firm is now run by Bree's two sons, Axel and Philipp, who manufacture their products in the Thuringian town of Apolda. In the spring, Bree continues its partnership with renowned industrial designer Stefan Diez.
bree.de
Height of fashion
Willenlund step into the spotlight
Danish designers Tine Willenbrack and Sine Lundby launched their label Willenlund a year ago to feed their shoe fetish. Willenbrack says the autumn/winter 2008 collection is sexy but classic and we agree; this ankle shoe in calf leather will vamp up any autumn look.
willenlund.com