Katie Paterson / London
Light bulb moment
In our regular series looking at people's working lives, we enter the world of Katie Paterson, a 27-year-old artist who brings ideas of the universe to life. One of her witty installations involves calling a mobile phone inside a glacier.
"I'm based at my office here at home. I don't like artist's studios. I rented one in Berlin for a month and did ­absolutely nothing because as soon as I walked in it's like, 'Urgh… paint!' I can't work around all that stuff. I just need a clean, white desk so I don't get lost. I work on my own but meet some pretty unexpected people to help engineer my pieces. When I sent Beethoven's 'Moonlight Sonata' to the moon I worked with 'moon bouncers' – enthusiasts with huge antennae in their back gardens who bounce messages to each other via the moon. The music was converted into Morse code and when it bounced back to earth some of the dots and dashes were missing, they must have hit a crater or something and bounced off somewhere. The effect, without the notes that got lost on the moon, was quite spooky.
I think the moon bouncers enjoyed it too, ­because it's illegal to bounce anything sensitive or commercial, so they usually end up just saying, 'Hello John, how are you?' but via the moon. That project was a bit different. From that I thought, 'Oh yeah, I'll make a map of all the dead stars in the universe,' and the Greenwich Observatory put me in touch with 'supernova hunters'. They're obsessive, too. From across the world I got amazing replies from so many of these people who immediately got into the nature of life, the universe and everything. It's to be ­expected, I suppose, when your hobby is looking for dying stars.
At the moment I should be working 24 hours a day. I'm making new works and reviving old ones. 'Light Bulb To Simulate Moonlight' came from an idea to do just that. I think trying to replicate daylight is enough of a funny idea, so I'm doing moonlight – I think the failure of this will be its success. Again, I've managed to find this great, geeky guy as I do for a lot of my projects – Dieter is the senior innovation manager for Osram light bulbs in Germany and he just seems to like the idea. I'll get to meet him when the bulbs go into production in Slovakia next week. He's doing it all for fun, not telling his bosses. He just sent me an email saying, 'When the moon comes out I think of you.'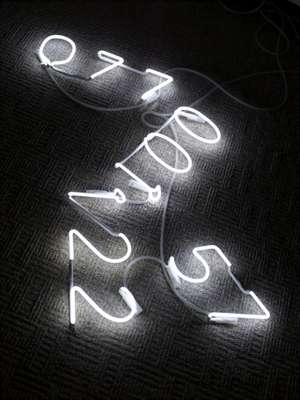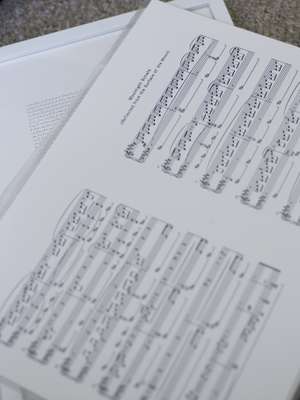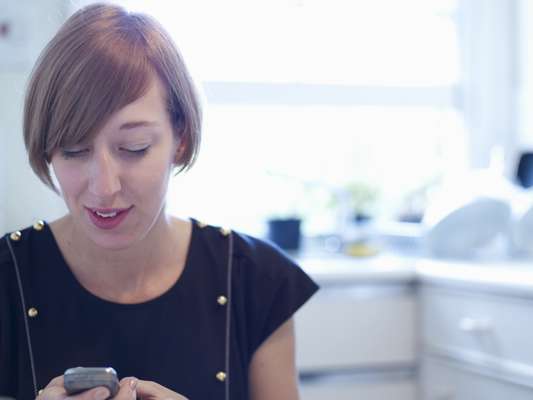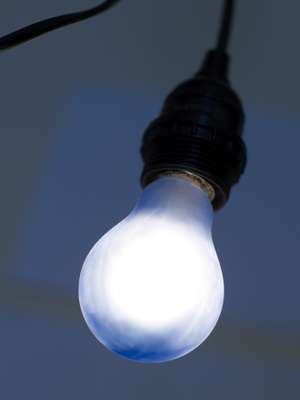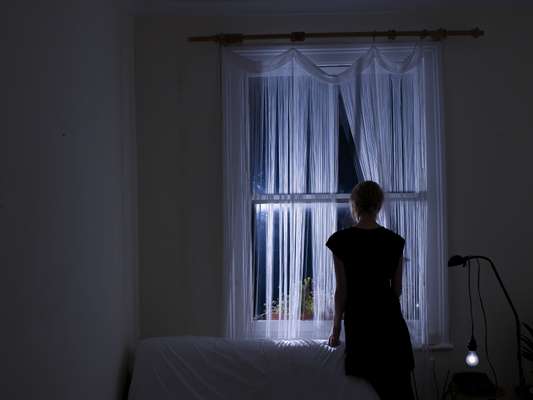 For my solo show at the Albion in October I'm going to display a lifetime of moonlight. I've worked out that the average lifespan for a human is 66 years – that's 289 bulbs. There'll be one bulb hanging in the gallery lasting 2,000 hours and 288 stacked beneath it. The idea came from John Cage's '4.33' – where he closed the lid of a piano and opened it after four minutes 33 seconds, ­allowing the ­audience to think about all the other sounds in the room. It's very Zen. This may make people think about the other sounds going on around the moonlight in space. God knows what they'll think.
'Black Firework For Dark Skies' has taken months to make. It's a black firework, a 'star shell'. I am determined that if it's set off it happens under dark skies so that you can't see it. And if it is lit I want that to invalidate the work. I want it to always have this latent potential. If there are lots of different people imagining a black firework under a black sky then what they're imagining probably holds a lot more interest than the actual firework and by remaining intact it'll last longer in people's imaginations.
It's not so important for people to know what I think a piece is about, but it is important for people to know the process behind it, otherwise it's just a light bulb in a room or a map of the night sky or a firework. There's a tonne of work behind it. It takes three seconds to have the idea and then a year to put it together.
My interests are in the landscape and the geography of far-away places. I got a travel scholarship from the Slade to go moon-gazing in Japan and I lived in Iceland for seven months before I came to London. I was working in a hotel, cleaning – it was rubbish but I got to travel the country. I was in a tiny place called Luger up in the north-east, where there was just a petrol station, hotel and fish factory. I went to see as many of the glaciers and odd places as I could and I made ice records. I recorded the sounds of three glaciers crunching along in Iceland.
I brought the water back from each icecap, cast the water into an LP using dental ­silicone, then I froze the real ­glacier water inside, which gave me three records made of ice that played the actual sounds of the glacier – the cracking of the ice. It took me months. I did a million ­experiments and broke three record players in the process. The records lasted two hours before they melted. I'll be showing films of them at the Tate Triennial exhibition next year. I quite like these old technologies that I use. I like what happens to things when they go through different processes, how things get changed or lost. There's a sort-of sadness about things – you can try and communicate with the moon but it'll come back in pieces; you can phone the glacier and hear it but it's melting away.
This way of working can be a little demoralising, though – where everything suddenly comes together at the end. At the Slade we would have tutorials and people would come along with the huge paintings they had done and I'd be like, 'Ta-dah! I've got a list of things I'm trying to work out – I'm still trying to send something to the moon.'
My inspirations aren't really artists. I'm probably more interested in things that aren't directly connected to art such as Japanese haiku and science and technology. I'm personally rubbish with science, although I did make a big cake in the shape of the Hadron Collider. It's difficult to explain how I work sometimes – how do you explain to someone why you want to phone a glacier? I don't know. Sometimes words can't quite… you know. That's why I'm an artist."
Katie Paterson CV
1981: Born in Glasgow
2000-4: BA (Hons) tapestry, Edinburgh College of Art
2005-7: Master of Fine Art, Slade School of Fine Art, London
2007: Artist in residence, Centre D'Art de Marnay Art Centre, France
2008: Solo shows at Modern Art Oxford and Albion Gallery, London, alongside Ai Weiwei
2009: Altermodern: Tate Triennal 2009, Tate Britain, London