December/January 2008/9 / Global
Expo 19: The good life
From micro to macro, we celebrate three close-knit communities where we would happily see out 2009. These are places that because of design, history or geography have what it takes for an easy going and cosy way of life. Come with us to a 21st-century commune in tokyo, a string of islands off istanbul and a mountain town in italy where you're likely to live to 100.
Wood dwellers
—Machida-shi, Tokyo
Twenty-nine Japanese families have found their version of happiness by creating their own idyll in a Tokyo suburb. Together with eco-architect Akinori Sagane they have built Kinoka no Ie, a community development in Machida-shi in the south of the city. It's a 21st-century alternative to the hippy commune: ecologically sound, but without the home knits and tie-dye. Sagane found the land, advertised for buyers and then organised the group's purchase of the plot. Residents own their apartments – which range from 45 to 80 sq m – and each has a share in the rooftop vegetable gardens.
Non-toxic materials were used wherever possible and chemicals avoided at all costs. Even the concrete was mixed with filtered water. Over the course of two years of planning, discussion and seminars on everything from sustainability to eco-DIY, residents contributed their voices to the design.
Semi-retired architect Yoshiyuki Nakabayashi and his wife, Atsuko, chose biodegradable boards for their walls, untreated wood for the floors and kitchen cupboards, and a compost toilet that produces fertiliser for the garden. They opted for natural ventilation instead of the usual air-conditioning, and installed a Japanese wood-burning stove to boost heat in the winter. Their water, as in all the apartments, is heated through panels on the roof. "The building costs weren't cheap, but we're saving on energy bills now," says Nakabayashi. "And it's great to have my own piece of land – finally I have a farm!" The apartments have all the mod cons but there's a woody cosiness to the place that is hard to find in a city.
Decisions that affect all the residents are made together, and everyone takes it in turns to tend to the public areas. "The best part about living here is the sense of community," says Nakabayashi, whose top-floor apartment has a balcony overlooking the gardens. "We all got to know each other during the time the development was being planned." Now they exchange vegetables, look after each other's children and share cars and bicycles. They all pitched in on waterproofing the exterior: instead of coating the timbers with chemicals, they used an old Japanese technique to scorch the wood and seal it.
Kinoka no Ie (literally "Wood-flavoured House") looks bucolic – the gardens are bursting with vegetables and flowers, children play together and doors are unlocked. But behind it is the challenge of building practical urban homes while sticking to ecological principles. "It is not easy to make a community like this in the city," says Sagane. "But we've shown it's possible. One of the residents is 100 per cent self-sufficient in rice and vegetables, while the rate of self-sufficiency in Tokyo is less than 3 per cent."
Sagane, whose studio Ambiex is based in Tokyo, has spent two decades trying to persuade people to live in a more environmentally conscious way. "People have a hard time accepting that a little mould is better than a house full of chemicals," he says. "Japanese are meticulous and don't like the slight changes that happen with woods. Japanese houses usually only last for 30 years and then they just become toxic waste."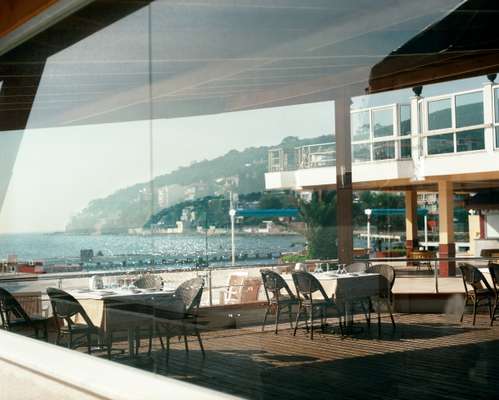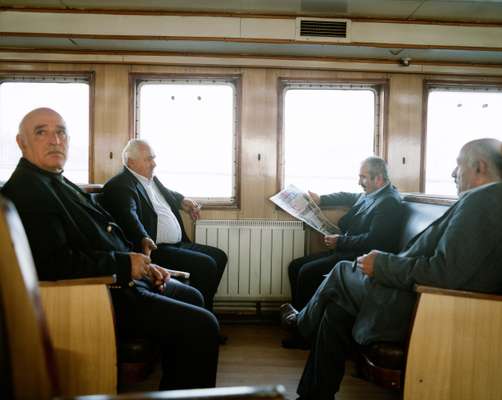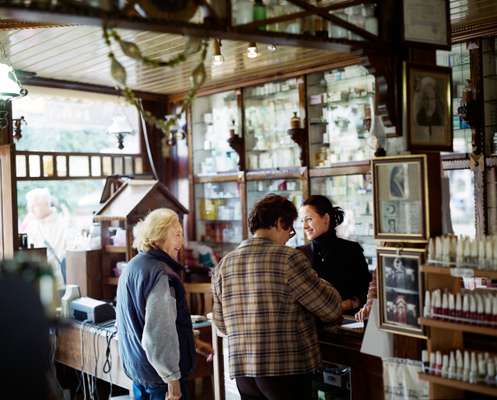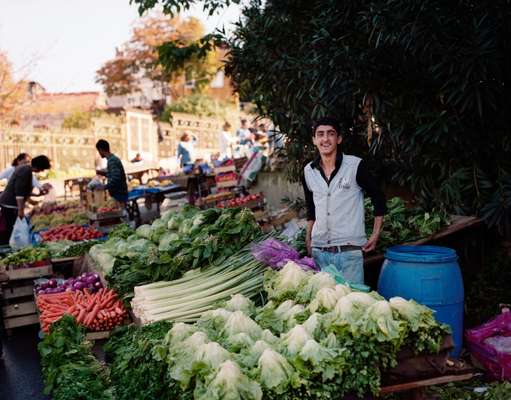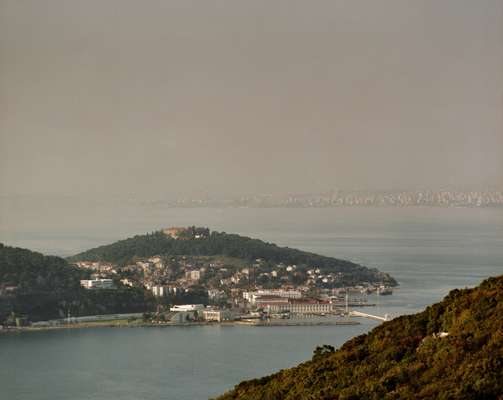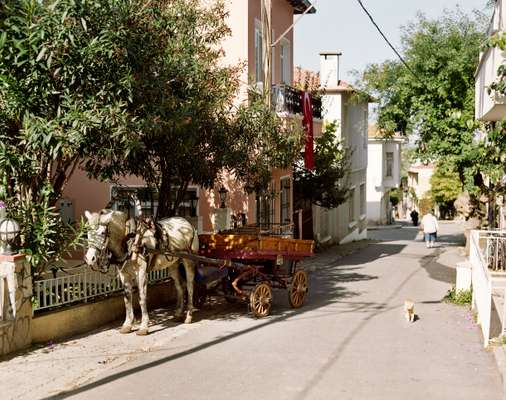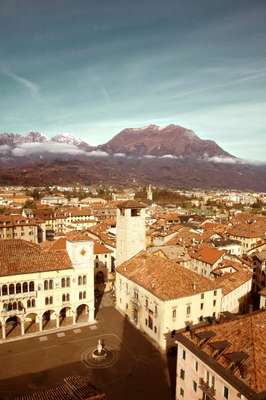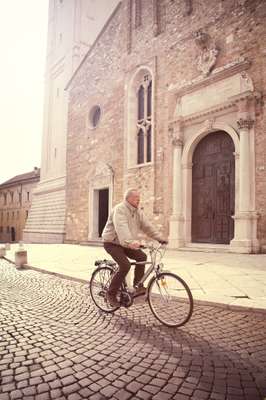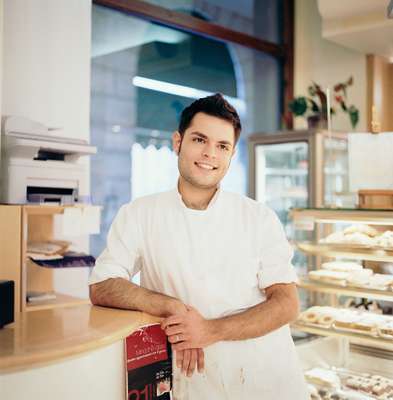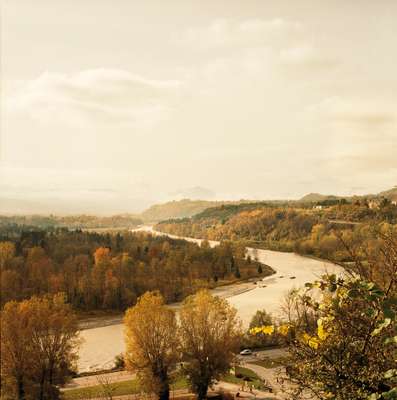 The hard slog is paying off. Sagane has built three eco-projects in the past 10 years and one more are at the planning stage. He says that there are many positive benefits to living in a healthy building. "Living in these houses is like being in the forest," he says. "Some people have recovered from asthma; some sleep better." Kimiko Tanikawa agrees with him.
A youthful 74-year-old, she runs the community shop, which is stocked with organic food and household products. Tanikawa's son lives in another of Sagane's buildings. "When I heard about this project, I told Sagane-san to count me in," she says. She became interested in the benefits of whole foods 30 years ago when her young children were suffering from allergies. Tanikawa runs another organic store in central Tokyo and still has a house there. "I don't like the air there any more, so I come here half the week and eventually I'll move here permanently."
Sagane's work has been focused on city projects, but he's now turning his attention to rural Japan. "There's this illusion that only people who live in the countryside lead eco-friendly lives," he says. "But the reality is they usually drive, use agri-chemicals and live in houses full of chemical substances. I think the city and the countryside can influence each other." Sagane plans to take his work nationally from 2009 and he's in talks with a prefab construction company about producing an eco-house. "I'm aiming to build houses that last 300 years," he says. "They don't need to have major repairs and the running costs are cheap. That should make people happy."
Splendid isolation
—Princes' Islands, Istanbul
"Naples has its Capri and its Ischia; ­Constantinople its Princes' Isles. Few places have witnessed the groans of more princes and princesses hurled from the splendours of the Imperial Palace." Thus wrote Gustave Schlumberger, a 19th-century French archaeologist of the idyllic archipelago off the coast of the erstwhile Ottoman capital, Istanbul. Known in Turkish as "Adalar", the nine small islands have since antiquity been a place of reflection, leisure and exile: it was to the largest and most beautiful of the islands, Buyukada, the Greek prinkipo that Leon Trotsky and his wife Natasha fled after being chased out of Russia by Stalin in 1929.
Blissfully immune to globalisation, life continues much as it did when Trotsky wrote his History of the Russian Revolution in an ornate villa encircled by landscaped gardens that survives in all its glory. No private cars are allowed on the islands. The main form of transport is horse-drawn carriages with fringed canopies and leather seats. The beaches are pristine, and barring the occasional waft of horse dung, the air squeaky clean. Mobile phone reception and internet connectivity are excellent.
Unsurprisingly, the islands remain a favourite summer getaway for Istanbul's literati and moneyed class. So too for its dwindling community of Greeks, Armenians and Jews. Many live in the elaborate Victorian summer cottages dotting the isles' pine forested slopes. These evoke a past age of opulence epitomised by the still magnificent, if somewhat shabby, Splendid Hotel on Buyukada. Nearby, at the Anadolu social club, diamond- encrusted matrons exchange gossip in between games of bridge.
"What I love about Buyukada is that it is so close yet so far from Istanbul," says Cucchi Ertan, a potter. She lives year round on the isle with her husband, Adil, whose job on the Asian side of ­Istanbul is a 90-minute ferry ride away. A steady trickle of like-minded urbanites is migrating to the isle, driving up property prices and putting pressure on its minimal infrastructure.
The three other main islands, in ­ascending order of distance from Istanbul, are Kinaliada, Burgazada and Heybeliada. They offer most of the attractions of Buyukada, with the added advantage of having far fewer people and even less noise. Yet, there is a whiff of melancholy about them all; perhaps, none more so than Heybeliada or the Greek Halki.
The second largest of the isles, Halki boasts a sprinkling of exquisite churches and a sprawling Greek Orthodox monastery crowning its highest peak. Halki is "in natural beauty and attractiveness the gem of all these islands", wrote Edwin Grosvenor, another 19th-century chronicler of Istanbul. In times past Greeks dominated the island. Today, no more than 25 remain year round.
Century city
—Belluno, Italy
Five years ago, an Italian quality of life survey awarded top prize to Belluno, a small town in the Veneto. Given the wealth of candidates, the choice seemed odd. The town didn't fit the stereotype people have of an ideal place to live – a Tuscan village is usually cast in the role. But researchers pointed to the evidence. Belluno's inhabitants enjoyed clean air, a non-existent crime rate and a high standard of living. The presence of industry, in the form of eyewear manufacturers Luxottica and Marcolin, kept unemployment low.
Today, all this still holds true. What's more, Belluno has been voted Italy's "greenest" municipality for the past two years by environmentalists. Its citizens also have a better shot of living to a hundred than almost anywhere else in Italy. Location is key. Nestled on a tabletop in the middle of a valley, Belluno has spectacular views of the snow-capped Dolomites. "We're only an hour from Cortina and its great skiing," says bar owner Giovanni Zubiolo. Close by are vineyards, including Valdobbiadene, home of prosecco. "We drink it like water," laughs Zubiolo.
Besides living the good life, locals do manage to get in a bit of work. "We still have crafts and people who work with their hands," says Renata Zampieri, who sells wool. Asked about Belluno's appeal, Zampieri's response echoes that of other residents. "It's on a human scale."