Business / Global
Forecast 2009
Briefing
How Mexico's postal service is being transformed, powering up Italy and the banks that are set to thriven 2009.
German electricity company Yello has introduced modernised meters that allow users to see online, at any time, exactly what they've used and what it will cost. No more estimates. No more confusing dials. We think these should be everywhere in 2009.
A commonly held view in Mexico City is that using a street postbox is about as ­effective as throwing your letter in a bin. But as 2009 dawns the government is hoping that a colourful postal service makeover will help change all that. Instead of the somewhat stuffy Servicio Postal Mexicano, the post office will be known as Correos de México (Mexican Mail) and be represented by a new hot pink logo with a white carrier pigeon bearing a lime green letter in its beak. The bright new colour scheme will also be reflected in employees' uniforms and 1,360 post offices countrywide will be ­redecorated. Established in 1580, the Mexican postal service is one of the oldest in the Americas and it's hoped the new image will help recoup its losses. "We are changing our colours to make them more likeable, more Mexican," says Carlos Vignon, assistant director of marketing at the post office. In addition, there will be a much-needed technology update. From 2009, Mexicans will be able to bank and receive ­remittances at the post office. —
Monocle's Mexican fixes
01 Streamline the tax system and make it easier for people to pay.
02 Stop police corruption by hiring better-educated cops and paying them more.
03 Create a third television network so the media is not in the hands of so few.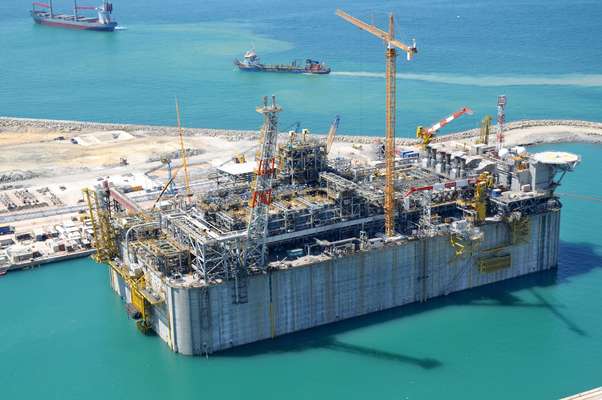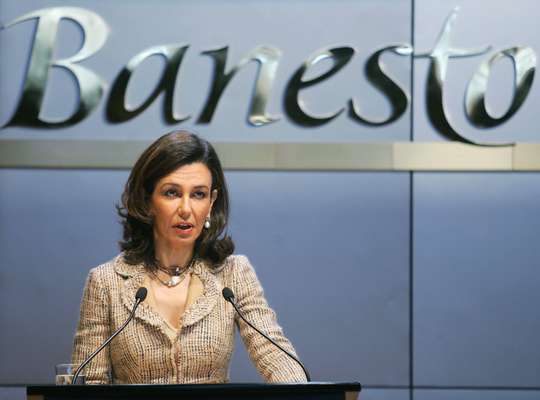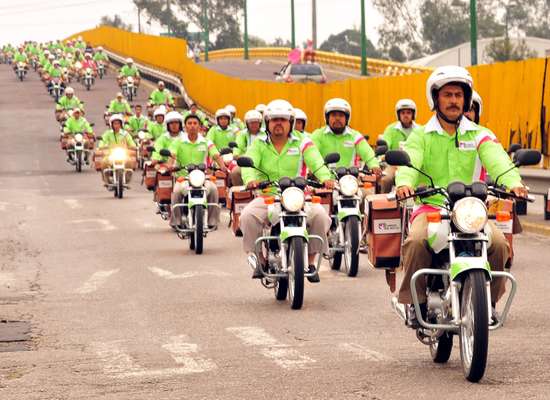 Q&A Riccardo Illy
President, Gruppo Illy
Trieste, Italy
Who deserves a bigger stage in 2009?
The Pininfarinas and Vincent Bolloré for their electric car [the B Zero]. Its time has arrived.
And who should get off it?
Vladimir Putin, who acts like a dictator thanks to Russia's oil and gas reserves. Same for Muammar al-Gaddafi.
Which nations will be on the up?
Australia because its economic growth is constant and the quality of life very high.
And on the down?
I see Turkey being set back by the return of more religion in politics. —
Play the market
Something to bank on
Europe's financial landscape is being reshaped – but who will cement their positions in the current crisis and emerge as the banking titans in 2009 and beyond? Spain's well-capitalised Santander group could be one of the winners, and the group's heir apparent, Ana Patricia Botín (pictured), who is currently chairman of Spanish bank Banesto, is poised to become a bigger player in European finance. In the UK, HSBC and Standard Chartered are fortified by their extensive Asian businesses, while Italy's Banca Intesa, and Nordea and DNB Nor in the Nordic region, may also be well placed to snap up weaker industry players. In Russia, state-owned giants Sberbank and VTB will be pillars of a slimmed-down banking sector that could see 1,000 groups in the country reduced to a few big names. Even if there are no more Lehman-style collapses, it's going to be an interesting year for the world of finance.
Fresh burst of energy
Italy
Italy is not known as an innovator when it comes to energy. The sun-kissed country has been slow to adopt solar and proposed wind farms have run into opposition from those wanting to preserve the pristine landscape.
Yet Italian utility Edison has landed a coup with its latest project, an offshore gas terminal in the Adriatic. The 300,000-ton platform (above), 15km offshore, receives gas by ship and pipes it to the mainland, reducing Italy's reliance on Russian gas.