Design / Global
Our top fashion firms
Old Town, new look, Porter's bag for all seasons and how to pocket the prefect T-shirt.
House party
FilMelange's guerrilla tactics
This year Tokyo-based FilMelange opened – for just 10 days – its first guerrilla store, House, in Harajuku. People queued for hours to get their hands on its "Pocket Tee", soft T-shirts with a pocket (detail) on the chest. We are also suckers for the packaging that marries retro design with sunny graphics.
filmelange.com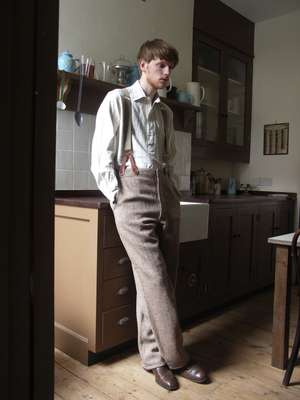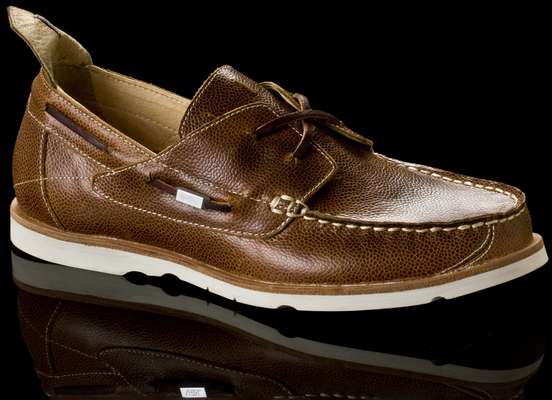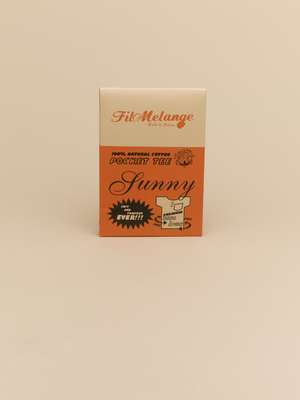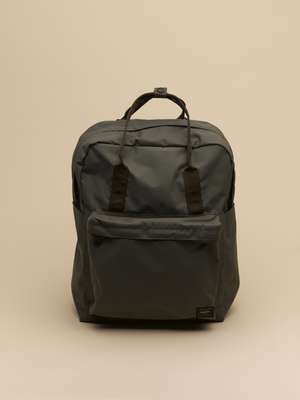 Porter call
Perfect shopping companion
Somewhere between a tote and a backpack, Porter has come up trumps again with this new shopper. With handles to carry your groceries around, and two straps so it can be worn as a backpack on the cycle home, it's the perfect accompaniment to an afternoon shopping in Tokyo (see page 144).
yoshidakaban.com
Time team
Workwear by Old Town
"We want to create a world apart from everything else. We don't copy the standard retail formula," says Marie Willey, who runs English workwear label Old Town with her partner, William Brown. Based in Norfolk, as the name suggests, the business is inspired by old-fashioned service and quality. Employing just eight people, all the garments are made-to-order (60 a week at a push). With a company that uses traditional British fabrics such as Harris Tweed, Willey is confident about 2009, believing people will pay for clothes that last: "When I walk around shops and look at the brands we share the market with, I lift up corduroy jackets and think, 'Bloody hell, this feels like paper!' Everything is so insubstantial. People come back to Old Town year after year. They love the fact we don't make throwaway items."
old-town.co.uk
Fashion tips for 2009
01 The Væl Project — Specialises in moccasin/deckshoe hybrids. vaelproject.com
02 Lovenia — Set up by an ex-model, this dress brand is sold in outlets in New York and LA. lovenia.com
03 MacKenzie Leather — Traditional leather bags made by Alan MacKenzie in Scotland. mackenzieleather.co.uk
04 Comme des Garçons — Launches Homme Deux (suits, shirts, ties) outside Japan in 2009. doverstreetmarket.com
Q&A- Sarah Lerfel
Creative director, Colette
Paris
Who deserves a bigger stage in 2009?
Japanese designers, especially Tao and Sacai as well as brands including Visvim, Neighbourhood, Uniform Experiment and Nexus VII. They manufacture great quality, well-cut clothes, and spend time finding the best fabrics and techniques.
Who should get off it?
Italian designers. It's always the same thing, always made for the same woman. Of course I love Prada, Fendi etc, but you rarely get surprised at Milan Fashion Week.
What themes will dominate the year?
I should reply "money and ecology", but let's just say jumpsuits!
What nations will be on the up?
Brazil and China. From what I have seen, they both have new generations of designers who will invade Europe.
And on the down?
Brazil and China. My question is, are they really ready? Is it sustainable?