Japan's silver age generation / Global
Peter Pan pensioners
Japan has the fastest ageing population in the world, and businesses are quick to provide architect-designed care homes and grandchild robots for the elderly. Other nations need to take note of opportunities in this booming sector.
Akimasa Nakajima is sipping a cappuccino. "I enjoy tennis and golf and hiking in the mountains," he says. "My favourite holiday was in Italy and I'm planning to visit Las Vegas. I was hoping to do an English language course but I'm too busy enjoying myself to find the time."These may sound like the words of a busy urbanite juggling the demands of modern life with a string of action-packed hobbies in any metropolis around the world. But Nakajima is no sprightly thirty-something. He is a retired 65-year-old and a card-carrying member of Japan's fastest growing sector of society – the silver age generation.
Once, growing old was an existence confined to badly decorated care homes and endless cups of tea. But being a senior citizen in the 21st century has become a distinctly more glamorous affair, particularly if you happen to be a retired member of the baby boom generation in Japan. Home to the fastest ageing population in the world, it is no surprise that Japan is blazing a trail in terms of catering for the increasingly discerning tastes of its style-conscious seniors.
The number of people aged 65 or over in Japan rose to 25.6 million last year out of a population of 128 million, ­according to a recent Cabinet Office report which ­declared: "We have become a fully-fledged aged society." Add to the mix the dubious distinction of Japan being the first developed country to ­register more annual deaths than births (although there has recently been a slight rise in the birth rate), and its status as a grey ­society is cemented.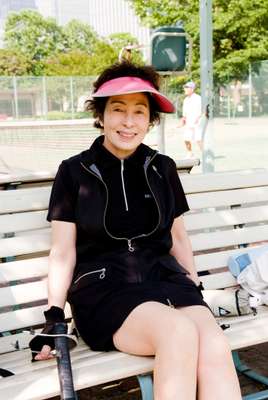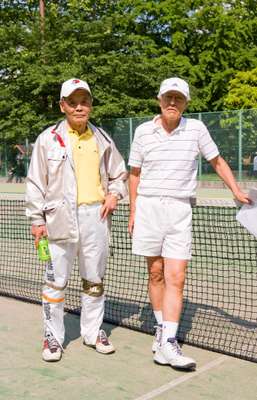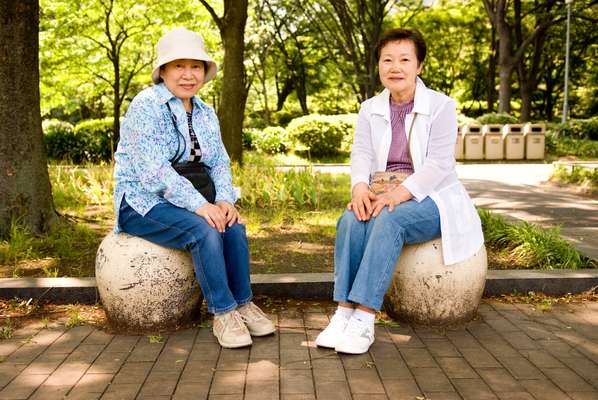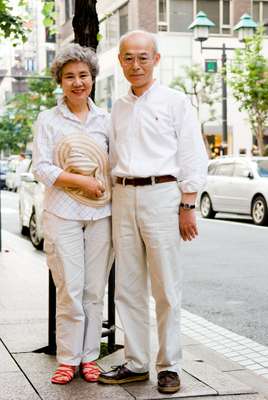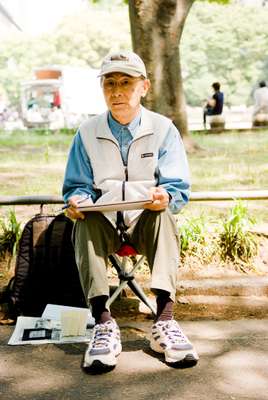 For a vast swathe of today's silver age generation in Japan, life has never been better. A growing number of companies are rushing to offer urban lifestyle ­services including minimalist architect-­designed care homes. Urban Design System (UDS), which unfortunately has recently gone bankrupt, led the way in designing care homes for the elderly. It created 14 sparkling homes around the country but the most eye-catching is Aria Takaido, a 47-room home in Tokyo, which scooped Japan's Good Design Award after opening four years ago. More boutique hotel than hospital, the residence – owned by Benesse Style Care Co – combines slick modern design with traditional Japanese features, such as cypress wood baths."Today, facilities for the elderly need to be not only more functional but also more stylish for their active lifestyle," says a UDS spokeswoman. "In future, the demand for design will grow more than ever." And UDS is not alone. Pensioners' new residences created by Tokyu Land Corporation feature white blinds, wooden floors and minimalist décor. Its homes combine state-of-the-art medical facilities and high-quality dining with prime urban locations.
And similar ­developments are not confined to the capital. Set in lush green grounds, the Sakurajyuji Hospitalment complex in Kyushu, southern Japan, opened its doors earlier this year. Consisting of a hospital combined with 101 sleek apartments for elderly people, the project has been constructed by Takenaka, the company that also built Tokyo Tower and Tokyo Midtown. As well as providing round-the-clock medical assistance, there are hinoki wood communal baths, with views over traditional Japanese gardens.
"The elderly are the very people who made Japan the highly developed place it is today and we need to respect them in their later life," says Tomoki Nishikawa, COO of the development. "Conventional care homes are normally depressing places where people go and wait to die. Here, after years of working, they can continue to enjoy life." Another company investing in opening stylish 21st-century residences for the elderly is ORIX Living, which has 14 residences in Kobe, Osaka and Urayasu, and plans for more across the country. Developers are not the only ones tapping into the lucrative grey market. The magazine industry is targeting older readers with publications such as Leon, dedicated to the ageing alpha male.
The make-up industry is also following close behind. Earlier this year, Kanebo Cosmetics, a leading Japanese make-up company, launched Chicca, a new range of beauty products designed for women in their late fifties and sixties. The company used older women with long grey hair to front the campaign. "More and more older women we call the 'New Sixties' still draw great pleasure from fashion and beauty," says a Chicca spokeswoman. "These are women who spent their youth in the era of Japan's rapid economic growth and have always taken the lead in the nation's consumption. They have always been quick to catch on to trends and as consumers, their influence is powerful."
Urban street design is also adapting. Tokyo's Sugamo district – aka grannies' Harajuku – is a social epicentre for the capital's pensioners and not just because of its old-fashioned coffee shops and sweet stores. With its wide, wheelchair-friendly streets and green men that ­reportedly flash for twice as long as in other parts of the capital to allow for a safe road crossing, Sugamo throngs daily with crowds of pensioners.
Even toymakers are looking to the senior market as the nation's birth rate continues to dwindle. With the ability to talk when cuddled, a toddler-sized doll for grandmothers was unveiled by Namco Bandai earlier this year. A blue-eyed grandchild robot called Noir – whose skills include singing and playing rock-paper-scissors – designed to provide companionship for the elderly was also exhibited by the Kanagawa Institute of Technology at a recent robotics convention.
Travel is also booming, with exclusive luxury tour operators such as Royal Road targeting affluent fresh-faced pensioners suffering from wanderlust. Yoichi Hayase, president of Aviareps Marketing Garden, a Japanese tourism marketing company, says: "Active seniors have very high income levels and, after working for 40 years, they want to spend it on themselves. They are the group showing the largest growth in terms of travel.
"They are looking for intellectually stimulating destinations such as World Heritage Sites. The Japanese also love brands and this remains true for travelling older generations. They will always choose five-star names – the Four Seasons, Mandarin Oriental, Ritz-Carlton. "And the silver age boom is destined to gather pace. As Jeffrey Kingston, ­director of Asian studies at Tokyo's Temple University, says: "They are the baby boomers and they feel they ­deserve some reward for having built modern Japan. Compared to previous generations, they are wealthier and healthier with greater lifestyle aspirations and ­expectations. They want to enjoy their golden years."
Brands for Japan's style-conscious older generations
01 Leon – magazine for the mature fashion-conscious male 02 Elixir Prior – newly-launched skincare brand for the 60-plus category from Shiseido 03 Simple Phone from KDDI – a mobile phone with chunky buttons and no complicated functions 'designed to be easy for anyone to use' 04 Royal Road – high end holidays from Japan Travel Bureau targeted at discerning older customers 05 Chicca – cosmetics range by Kanebo for women over 50 06 Darjeeling Days – upmarket boutique from United Arrows for the fashionable older man