Studio city / Global
Power of three
When you think of a design city, Copenhagen (hosting studios for Nokia and Samsung) or Barcelona (home to a number of design studios) might spring to mind. But we predict three lesser-known metropolises set to become design hubs.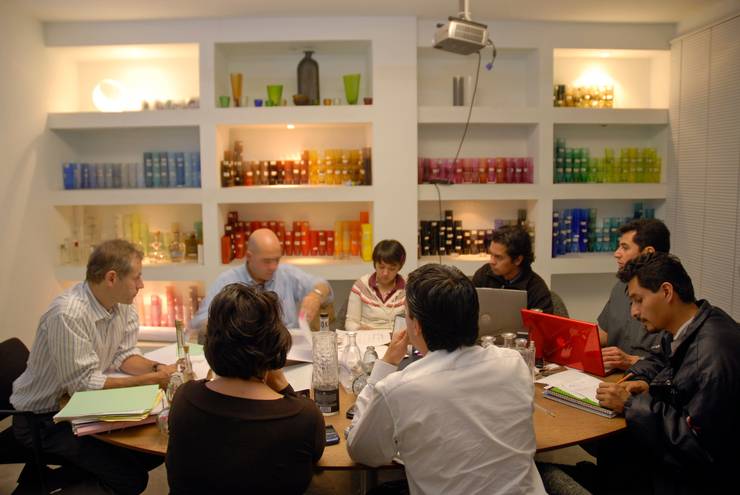 Plenty of cities stand out thanks to strong design credentials – Copenhagen's deep-set design conscience gives the municipality its good looks and perfect proportions. That's why we made it number one in our annual survey of the world's top 25 most liveable cities (see issue 15). But there is a new generation of emerging design destinations. These cities are waking up to the power of design, tapping into its potential to boost international reputations, local economies and communities. Harnessing the business of design means investment and organisation – it's not enough for designers to set up shop and work quietly away behind closed studio doors.
The industry needs support and that entails plenty of local initiatives, networking events and government backing. In Marseille €7bn has been ­earmarked for new building projects – the designers are flocking. Cross to Mexico City and a young, flourishing industry gets serious with the launch of its first trade body. Meanwhile in Japan, a commitment to craft is pulling in the European manufacturers to Asahikawa, a furniture town (famous for its carpenters) in Hokkaido. In increasingly turbulent times, investing in design will prove to be a wise move by these cities.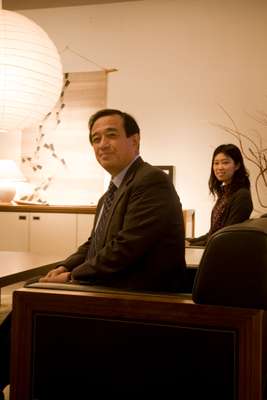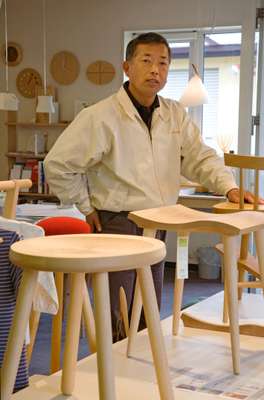 Tucked away in the middle of Hokkaido in the far north of Japan, Asahikawa might seem an unlikely centre of creativity, but this outpost has a long-established furniture industry and some of the best carpenters in Japan. Thirty-six companies are registered with the Asahikawa furniture cooperative and there are 60 more in the area. These craftspeople, favour quality and longevity over mass production and they also have a commitment to reforestation, recycling and educating the next generation of designers. Asahikawa has a specialist craft college which trains 20 students every year. Asahikawa is also attracting outside interest. The Japan office of Italian furniture company Arflex has moved its sofa production there. Furniture exhibitions will be held in Asahikawa and the next international furniture fair will be in 2011.
asahikawa-kagu.or.jp
Conde House
The biggest furniture company in Asahikawa, with nearly 320 employees, was founded 40 years ago by Minoru Nagahara, an eco-minded designer and craftsman. Conde House produces high quality furniture, from sofas to dining tables. The Scandinavian mood is no accident. "Our culture is very simple, natural and quiet," says president Naoyuki Watanabe. "Scandinavia has the same feel. We also have a similar climate and forests." In spite of the apparent quantity of trees around Asahikawa, many of the local species, such as the highly-prized white oak, are now in short supply and Conde House is leading the way in replanting.
condehouse.co.jp
Cosine
Cosine founder spent two decades at Conde House before he set up on his own. With a team of 22 he now designs and creates small household pieces such as chairs, trays and hanging rails. His company is a model of good principles: no wood is thrown away and the products are treated only with a natural oil. "Our motto is co-existence," he says. "The material we use took 150 years to grow, so we don't want to waste it."
cosine.com
Interior Nasu
Founded in 1979, Nasu makes exquisitely simple wooden furniture under the watchful eye of Hokkaido-born president Matsuji Mizutani. "This isn't conveyor belt furniture," he says. "Each piece is made by one person from start to finish." Of the team of 14, half are in their twenties, and all are accomplished craftsmen. Nasu works closely with designers such as Toru Shimizu who designs its beautiful Monokraft range.
interior-nasu.jp ea-monokraft.jp
Hokureikohsho
Award-winning craftsman Yukio Yoshida makes the custom-order pieces in the Creer range that he created with local designer Ebina Noriyuki (an idea that came about after they sat next to each other at a wedding). The armchair in leather and black walnut is a favourite. Yukio's son, Naoto, has joined the family business and is working on a range of small wooden products, under the name to.mo.ni.
creer-jpn.com
Three more we rate:
01 Takumi Kohgei – One of the best-known firms in Asahikawa, making furniture since 1979. takumikohgei.com
02 Akira Mukaibou – This designer makes simple pieces such as the Paper Cord Stool.
03 Kito Kurashino Kobo – A small company that refurbishes old pieces and designs new ones.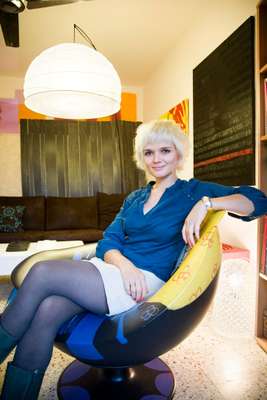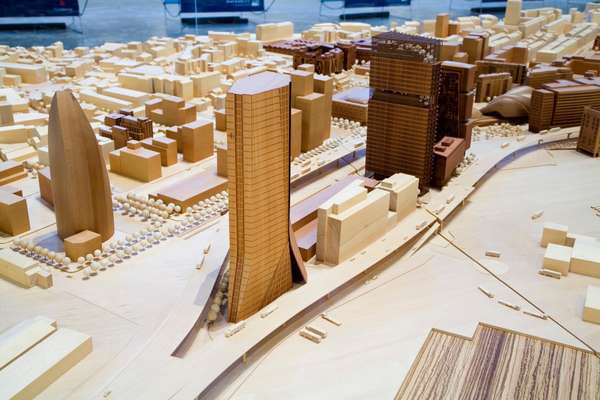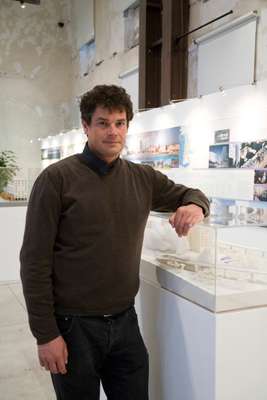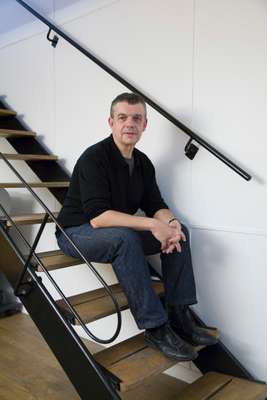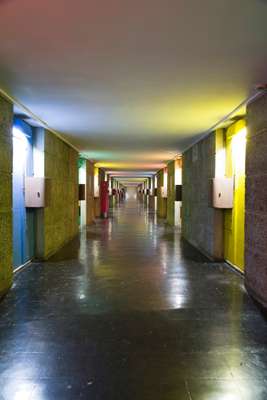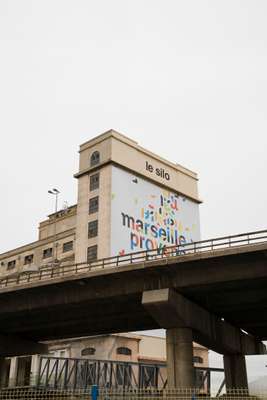 After years in the doldrums Marseille is awakening from its slumber. More than 8 sq km of land around the port and city centre are being developed for offices, apartments and public buildings. The project, dubbed Euroméditerranée, has attracted architects such as Zaha Hadid, whose CMA-CGM Tower dominates the skyline, and Jean Nouvel who is working on a project for an 135m-high office block. Euroméditerranée has earmarked €7bn of the required financing, with €6.3m coming from the French state and the rest from private investors. There was added encouragement for Marseille in September when the city beat off stiff competition to become European Capital of Culture in 2013. Almost another €100m has been set aside to help finance young creatives. Marseille could become a city to rival Barcelona.
Corinne Vezzoni & Associés
Corinne Vezzoni set up her architecture firm in 1999. The studio is located in the famous Le Corbusier Unite d'habition building. She recently won a competition to build a conservation centre where the archives of the MUCEM (Musée des Civilisations de l'Europe et la Mediterranée) will be stored. "Marseille is an exceptional place to work, there is always something to design, even 25 years after I first began working here," says partner Laporte.
corinnevezzonietassocies.com
Eric Castaldi Architect Castaldi set up his firm in La Joliette, Marseille's new business district, in 1985. His work focuses on renovating existing buildings through private investment. At the moment he is converting part of a massive grain silo into offices that will be ready next summer. "Europe's desire to open up the Mediterranean means that the potential is definitely here. It gives Marseille the chance to be an important city in the next 10 years."
castaldi-architecte.com
Hélène Boule
Only 28, Boule, who finished her studies at Les Beaux Arts de Marseille a year ago, is already making a name for herself as a designer. She recently signed a deal with Belgian company Vange. "What's amazing about Marseille is that it's a meeting point for so many different cultures," she says.
lnboul.com
Urbanoid
This industrial design studio is run by husband and wife team, Cyril and Nathalie Daniel. They design functional, fun products for homes and gardens. Clients include Paul Smith, Nina Ricci and Roger Vivier. "After both working in Paris we decided we wanted to put the quality of our life first," says Cyril. urbanoid.fr
Three more we rate:
01 Stoa Architects – Three-man practice specialising in public transport and urban spaces. stoa-architecture.com
02 T3 – A firm of architects set up a year ago by three well-travelled thirty-somethings. t3architecture.fr 03 Arm Architecture – A nine-man operation responsible for renovating a huge industrial wasteland. corso70.com
Low living costs and a stimulating, incubator-like environment make Mexico City an attractive option for design studios. Its chaotic charm invites innovation. The industry is small (still a lot of work comes through word of mouth), but it is maturing. Industrial design professor Julio Frias Peña, director of the design centre at Tecnologico de Monterrey, is spearheading an initiative to set up the city's first industry association, Design Mexico. Expected to be up and running early 2009, it marks the city's first serious effort to organise and support local talent.
JSª
Architect Javier Sánchez, 39, set up his practice 12 years ago (formerly Higuera + Sánchez). He moved offices a year ago – upgrading from a cramped townhouse into a larger space on the sixth floor of an office block. His firm is in high-demand – 90 per cent of his jobs are in Mexico (although he's also designed homes in Costa Rica, Lima and two hotels in Panama). In 2009 construction starts on a 50,000 sq m corporate headquarters for ICA, Mexico's biggest construction company, and a 386-apartment building in the smart Pedregal district. Working in Mexico City is still a relatively open-process – which Sánchez thinks is good. "Here, you have the freedom to coordinate everything. There aren't very defined lines between one profession and another," he says.
jsadd.com
Arquitectura911sc
Architect José Castillo describes the firm he set up with his wife Saidee Springall as "accidental urbanists". The two Harvard-educated architects are working on transport, urban redevelopment and public space projects in Mexico City. "We're reaching out to public commissions in a country where design and public planning are kept separate," says Castillo. The firm's innovative plan for an 12km-long rapid bus route down the middle of Mexico City is set to start running late 2009. "Mexico City is a place where architecture and design can truly be innovative," he says.
arquitectura911sc.com
Nouvel Studio
As one of the city's most established design-led companies, Nouvel is a lesson in how to grow a business into an internationally recognised firm using local design talent. Director Michael Kramer has lured the best designers and architects to create one-off collections for Nouvel, an artisan glass studio within the giant bottling plant Pavisa Industries. Today, Nouvel's glassware retails at Moss, Barney's, and Colette. New collections next year include glasses engraved with sketches by notable artists and designers.
nouvelstudio.com
Esrawe Diseño
Thirty-nine-year-old Héctor Esrawe has become one of Mexico's most sought-after industrial designers – his showroom in the leafy Condesa neighbourhood is always busy. He's designed interiors for Spanish property developers Grupo LAR and Mexican restaurant Contramar. In 2009, he'll launch a new line of furniture inspired by body art and tattoos. He's also working on interiors for a handful of local restaurants and a store in the southern Mexican state Chiapas, which will "present the best crafts of Chiapas in a modern environment." esrawe.com
Three more we rate:
01 Pirwi – The country's first sustainable furniture firm. It was set up last year by young designers Emiliano Godoy and Alejandro Castro. pirwi.com
02 Ariel Rojo – Industrial/product designer who re-interprets popular and pre-hispanic Mexican motifs. arielrojo.com
03 Omelette – Set up by Héctor Galván, this interior design studio is best known for its award-winning interiors for hotel groups, Básico and Deseo. omelette.com.mx