Architecture/Design / Global
Architecture/Design
Briefing
Beirut apartments, South Korean villages and a silk rethink in India.
Made in: India
Eco-silk textiles by Stephen Burks and Mitun Chakrabarti
By Sarah Balmond
India is world famous for its handcrafted silks – but sometimes the complex patterns are too tricky for us. That's why we were pleased to discover Rajboori, a new collection of silks by the American industrial designer, Stephen Burks.
The simple, pared-down designs are based on abstractions of classic diamond-shaped patterns – it's a brilliant, bold take on more traditional styles. "I wanted to express a contemporary graphic identity using an age-old system of production. We really wanted to do something new, rather than playing off the clichés of Indian aesthetics," says Burks, who collaborated with Indian entrepreneur Mitun Chakrabarti on Rajboori.
The pillowcases, duvets, quilts and coverlets are hand-woven on family-owned looms, just outside Calcutta in the heart of the Indian silk trade.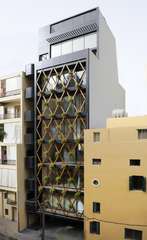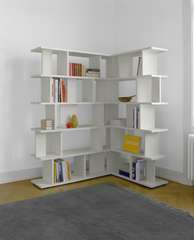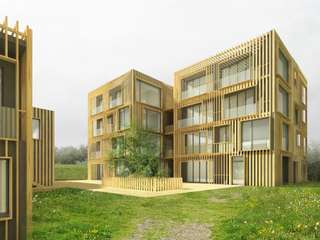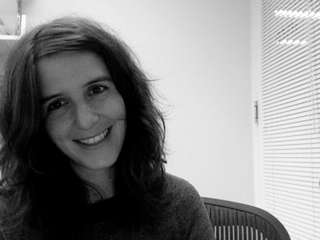 Burks runs his design studio, Readymade Projects, in New York where he works on everything from packaging to lighting. He is currently designing a new seating collection for B&B Italia and more artisanal products for Cappellini Love, the brand's eco-aware label.
The Rajpoori debut line has just launched and is sold on the Rajboori website. Expect follow-up collections every year. Burks' designs will help the silk craft flourish.
Building blocks
A 21st-century village
Making its mark on the international architecture scene is Parisian start-up KLNB Architects. The young practice was set up last September by Korean architect Keeyong Lee and Bosnian Nenad Basic. With a host of projects on the drawing board, the firm's subtle approach is turning heads. For this housing complex in the South Korean suburb of Namyangju, the duo clad the buildings in wood to create a village feel.
klnb.fr
Hover craft
A floating apartment in Beirut
Lebanon's star architect Bernard Khoury has designed this eight-storey apartment block in Beirut. Squeezed into the Ashrafieh neighbourhood, it appears to be hovering, thanks to its clever design. The ground floor is parking space, with no visible structural supports. "You don't see any columns hitting the ground," says Khoury. The wooden grid on its façade doubles as an irrigation system for plants.
bernardkhoury.com
Q&A
Aziza Chaouni
Architect, Extramuro
LA/Fez/Toronto
The medinas in Africa and the Middle East are up against it – poor infrastructure and a lack of public space are putting the pressure on. Architect Aziza Chaouni, co-founder of Extramuro, has begun a 10-year project to revitalise the run-down heart of Fez, and construction started in January of this year. Tell us about the scheme.
I've collaborated with planner and landscape designer Takako Tajima. Working with the city's department of water and power, the masterplan will clean up Fez's river, which cuts through the medina. The city is also building a new water cleaning station. We will introduce a children's playground, botanical gardens and wetlands along the river banks, and polluting leather factories will be relocated. What are the challenges?
This project restores an urban river and addresses issues endemic to ageing medieval Middle Eastern building materials. It will completely change one portion of the city. The main challenge is to preserve the urban identity and architecture.
extramuro.com
Task master
Shelving for corners or dividing rooms
Paris-based designer Arik Levy has come up with this more sculptural alternative to the traditional bookcase. It is manufactured by e15 and debuted at this year's IMM Cologne furniture fair. It comes in white MDF or European oak.
e15.com