Pakistani TV / Pakistan
Box fresh
Nine years ago, TV in Pakistan was decades behind India, with just two – state-run – channels and output that was mainly government propaganda. Today its mix of drag divas and campaigning reporters is challenging the old order.
While the world's focus on Pakistan has been on assassinations, suicide bombs and shootings, a cultural revolution is being overlooked. Nine years ago Pakistanis had two channels, both state run. Today there are more than 70, and 70 per cent of a previously technologically disenfranchised population now has access to television. This is not just a case of meteoric growth in a developing country; the TV boom has redefined Pakistan.
For 37 years, the state-run television channel PTV was the only show in town. Photographer Nariman Ansari, the daughter of one of PTV's power couples – Iqbal and Bushra Ansari, a director of TV drama and his superstar TV actress wife, respectively – recalls going on to the balcony of her apartment block while a drama of her father's was on television.
"I heard the programme echoing around me, from all the apartments. Everyone was watching the same thing." As regimes changed overnight, so would the look of the channel. Headscarves would be donned or discarded and soap opera stars suddenly appear or disappear. While TV provided entertainment, its news coverage was a barely disguised loudspeaker for the government. In the words of Imran Aslam, president of market-leading GEO TV, "seeing was not believing."
A combination of globalisation and empowering technology made it increasingly difficult for conservative politicians to maintain a stranglehold over broadcasting. By the time Pervez Musharraf seized power in a military coup in 1999, many Pakistanis were beaming in Baywatch and Bollywood films via satellite from private Indian stations. Recognising his powerlessness in the face of the tidal wave of technology, Musharraf decided to open up the sector. Licences were often bought by newspaper owners enabled by media know-how, money and journalists. As a result, today most of the major channels are linked to a newspaper.
"We became very confessional, with little Oprah Winfreys everywhere," says Aslam. "Suddenly everyone wanted to talk. There were all these issues everywhere that had been buried under the carpet." In a country with lower literacy levels than Sudan, television has meant that the majority can watch, if not participate, in national debates. Indeed, amid the chaotic traffic, food stalls and crowds on Karachi's Regal Chowk, families flock to open-fronted shops lined with TVs; electronics stores become talking shops, public sitting rooms.
Aslam cut his teeth as a guerrilla journalist during the regime of General Zia in the late 1970s. A colourful career of imprisonment, printing blank pages in protest at censorship and hiding political news in the classifieds has helped this writer-turned-executive to keep his sharp edge and schoolboy chuckle. Under his creative direction, the Urdu language GEO TV has become part political campaigner, format factory and commercial giant that employs over 3,000 staff across Karachi, Islamabad and Lahore, with bureaux in the US, UK and Dubai.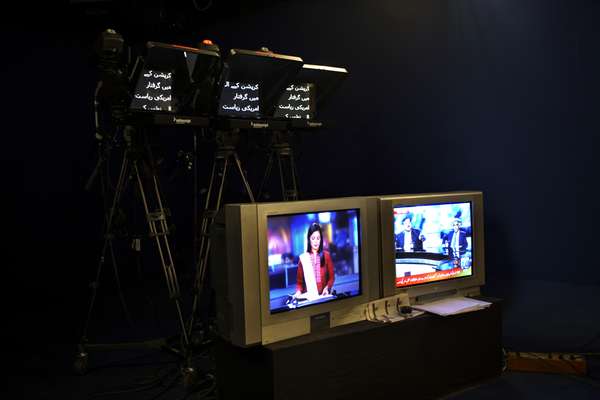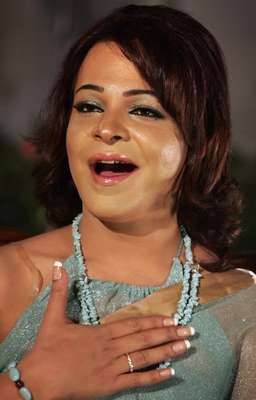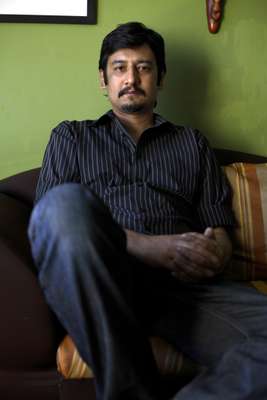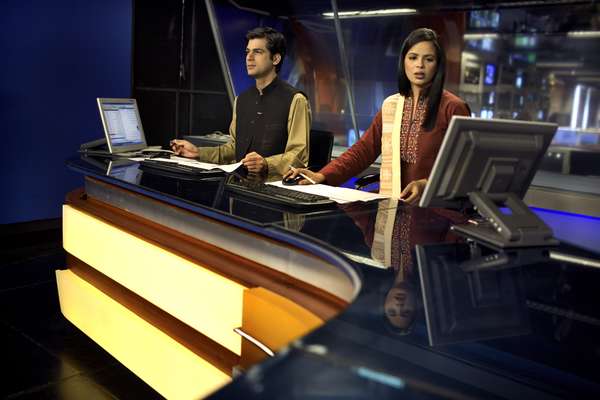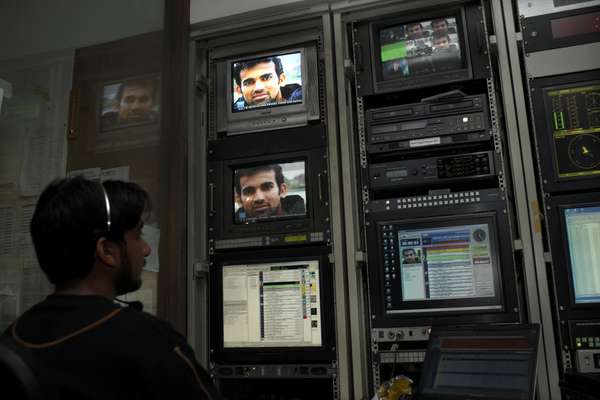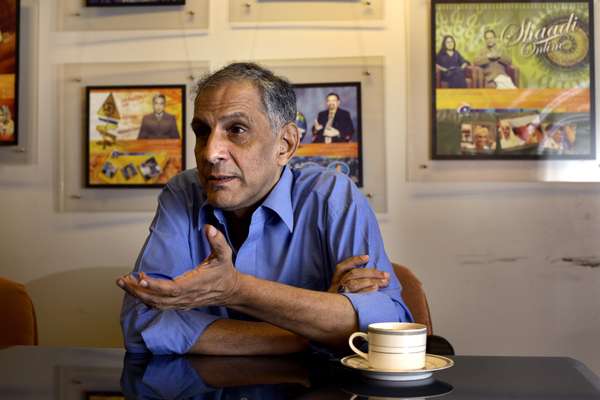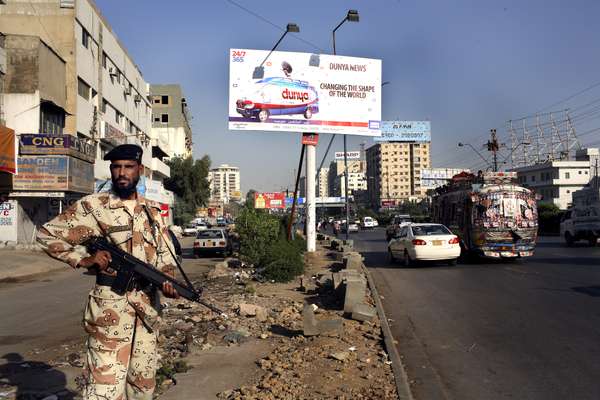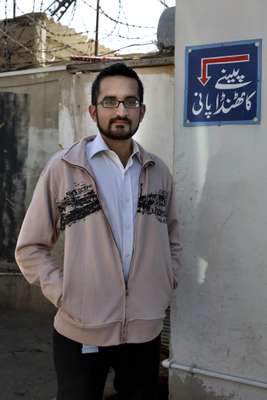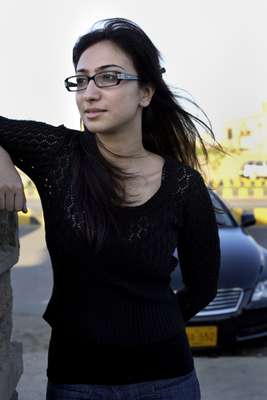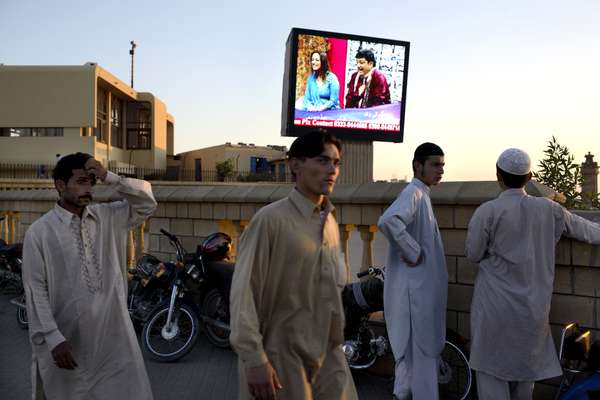 GEO's Karachi HQ occupies a shabby Pakistani tower block but the brightly lit, open-plan interiors could be anywhere in the world – with banks of computers leading to control rooms walled with screens and studios where heavily powdered news anchors read from Urdu autocues.
GEO's programming has shaken up the TV landscape. Shaadi Online features contestants appealing to the nation in their hunt for a spouse. Uproar has given way to sustained success – where programme producers initially had to pay actresses to pose as single women, auditions in Lahore have had contestants and their parents queuing around the block.
The show is a delicate mix of conservatism and progress, with an older male presenter asking questions about dowries and caste while his pretty female co-host jokes about cooking and music. The show is in its fifth year, with a website containing 200,000 profiles of eligible singles and a weekly audience of around 690,000 – good figures for an edgy show in a teatime slot in a crowded TV marketplace.
In 2006, GEO's Zara Sochieye ("Just Think") questioned the laws that require a rape victim to produce four pious male witnesses or else stand charge for adultery – an offence that can result in death by stoning. The campaign began on camera and ended in parliament. The law was amended and 350 women were released.
But Pakistani TV saved its crowning moment for 2007, when it drew swords with a military dictator and won. A confident, critical media turned against Pervez Musharraf after he suspended the Chief Justice. Coverage of police charging into crowds of protesting lawyers led to thousands of demonstrators taking to the streets. Eventually police broke into GEO's Islamabad offices, beating journalists while the channel was on air. Six months later, Musharraf imposed martial law that included taking a number of channels, ­including GEO, ARY digital and AAJ, off the air. Protests followed, the news anchors took their shows to the streets, journalists demonstrated in their thousands, and viewers continued to watch online. Eventually, the General lost the battle. He left; the channels remained. Pakistani TV had come of age as a key political player.
After decades without any balanced TV news, today Pakistanis are obsessed by it. The country has more than 10 24-hour news channels and the most popular cable and satellite show in the country, Capital Talk, is a nightly current affairs talk show. Pakistan is a country where reality is often more compelling than fiction. In the words of Aslam, "Current affairs is where the drama is. It's a soap. It's Dynasty. As a journalist I feel like a doctor in a cholera epidemic." This has surreal results.
It's a desire to show a different side of Pakistan that fuels 29-year-old Ali Saleem, one of the most popular entertainment hosts in the country. By day Saleem looks like a regular Pakistani man with a day or two of stubble, fashionably scruffy. By night his glamorous alter ego wears glittering saris, heavy eyeliner and introduces herself as Begum Nawazish Ali. Begum hosted a long running Saturday evening chat show on AAJ TV where, in a lavish living room set, she flirted with male guests and shared fashion tips with female ones. Politicians shared the sofa with models and musicians, to be on the receiving end of her sharp humour. "I talk about the most hard-hitting issues in a joking manner," Saleem explains.
Ali sees Begum as a means of bettering his country. "A lot of people come and say, 'You look beautiful on the screen', and I do make a beautiful woman, but when a young person comes up to me and says, 'Man, you've got balls. I love your courage,' that's what makes me feel really good." Anoushey, a VJ on MTV Pakistan, sees her role as a bridge between the traditional and the modern. "It's very important to dress a certain way, to speak a certain way – it is Pakistan, at the end of the day." As a result she's both a role model for young girls and is popular with their parents who tell her, "You're still what a Pakistani girl should be, respectable, well behaved, still talking about Islam," she pauses. "I've been careful like that and it's worked well for me." MTV understands that they must also appeal to a more conservative rural demographic; the winner of Pakistan Sangeet Icon was a young boy from a small village.
Music TV has revolutionised Pakistani music allowing attitudes to pop – "the devil's music" – to change. "It's not just about boys and girls but also a lot about terrorism and bombings," Anoushey comments. "Musicians are not just singing about love, they are singing about what Pakistan is going through and still selling albums."
Broadcasters tread an uneasy balance between progress and tradition. It's no secret that DVD shops in northwest Pakistan have been bombed and local inhabitants received threats over western-style haircuts. While bomb blasts have torn apart public life in many parts of Pakistan, and conditions are very dangerous for news journalists of all mediums, television does not receive regular threats by extremists.
The heavy security that surrounds DAWN TV's Karachi office – with car searches for bombs and barbed wire-topped walls – were measures put in place after government forces attacked GEO's office. The biggest threat to Pakistani TV comes not from militant violence but from state intervention.
If television has been a liberal catalyst in Pakistan – building industries, raising questions and changing laws and leaders – it has also helped trigger a conservative backlash. But even in the militant Pashtun areas of the North West Frontier Province, in a large village there will typically be at least one house with a satellite dish, where local men will gather to drink tea and defiantly tune in.
Stars such as Begum and Anoushey would not be on screens across Pakistan at all, were it not for companies peddling mobile phones and washing powder. The TV revolution has been driven by FMCGs. Most channels are dependent on advertising for all of their revenue. In five years the TV advertising spend has risen by 185 per cent, according to Gallup Pakistan, with TV taking almost 50 per cent of the advertising spend. But Pakistan is not immune to financial woes: Jonathan Mark-Tatti of TV station SAMAA says the ad spend has decreased by 30 per cent in the past three months. GEO & Aaj have cancelled the launch of their English language channels, and CNBC Pakistan recently laid off almost 200 staff.
Pakistan has a population of 173 million. There are 1.3 TVs per household; on average Pakistanis watch three hours 17 minutes of TV a day.
01 Capital Talk - 11.9 million Nightly current affairs talk-show with star anchor Hamid Mir, famous for being the most recent journalist to interview Osama Bin Laden. 02 Ramzan Kitchen - 4.5 million Special Ramadan cooking show 03 Yeh Zindagi Hai - 4.1 million TV drama about the lives of an extended family sharing a house. 04 Sultan Banaey - 3.1 million Cooking show 05 Chudaween Ka Chand - 2.3 million Daily romantic comedy