Security convention / Global
Conflict managers
The Iraq war has been big business for US military contractors (AKA mercenaries). But now, as the withdrawal of troops becomes imminent, firms are looking to Africa as the next lucrative source of revenue.
"There's a reason Africa is shaped like a question mark – we don't really understand its security," says Major Shannon Beebe, one of the US Army's foremost experts on Africa. He is talking to an unusual audience; the heads of over 50 of the world's leading private military contractors, their suppliers, and US government and military officials, gathered in Washington to discuss what's in store for 2009 and beyond.
Africa seems to be what's in store for all of them. Between the speeches, business cards exchange hands and the room buzzes with talk of opportunities in Africa – rather than problems. The International Peace Operations Association, an Orwellian-sounding trade group for private military contractors ("mercenaries" to the 30 or so protesters gathered outside), includes mainly US and UK companies. Most of these companies have names that sound more like shipping firms or management consultants – Exploration Logistics Group, Unity Resources Group, New Century – but a visit to the exhibition hall clears up any doubt about what these companies do.
After making billions in contracts from the US government for protecting key personnel, guarding supply convoys and managing some logistics previously handled by uniformed military in past wars, these companies are now looking to offset some of the revenues that will be lost as the US-led coalition pulls out of Iraq in the coming years. The money came so easy in Iraq that Virginia-based DynCorp, the headline sponsor of the summit, was paid over $1bn for police training by the US State Department even though it could not determine exactly what was supplied in return, ­according to the Office of the Special Inspector General for Iraq Reconstruction.
More than 50 private military contractors, with about 30,000 employees, have billed the US government around $1bn (€750m) annually each year since 2005, according to the Congressional Budget Office. But the good times, as they were, look to be coming to an end. As of January 2009, US contractors working in Iraq no longer have immunity and can now face prosecution for injuries or deaths they cause.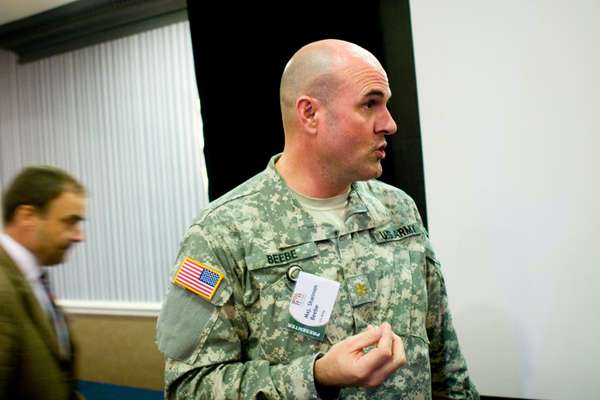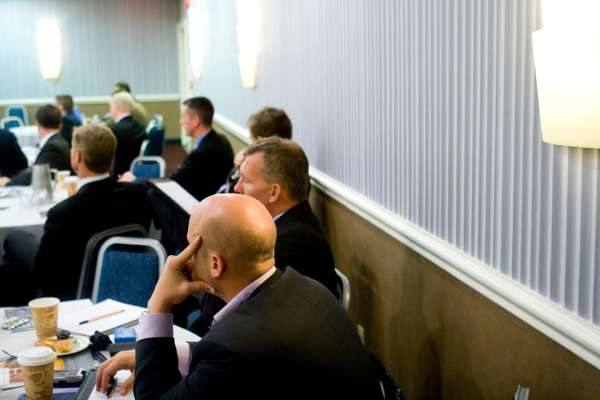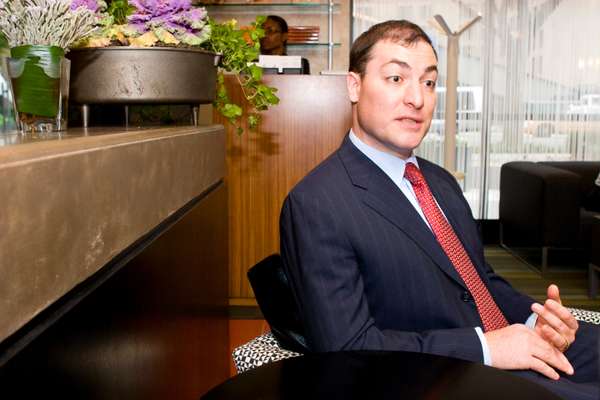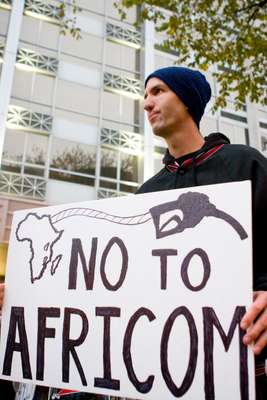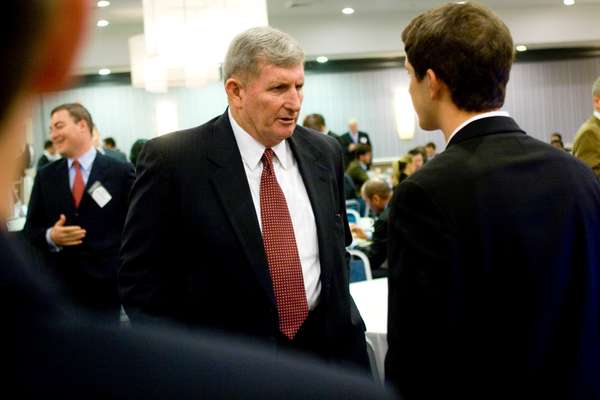 Doug Brooks, president of the IPOA, says, "Africa is still a drop in the bucket compared to Iraq," but the summit shows how this looks set to change in the coming years. The US military officially launched its new unified command for the continent, Africom, just a month before this October conference. UN peacekeeping missions have more than doubled in the past five years, mostly in Africa, and the continent is growing fast as a supplier of oil and other resources. All of this requires security, training, and support that private contractors are eager to supply.
Nobody can be certain how much money this would bring to the industry – Africom's representatives to the summit say the contracting procedures for the new command have yet to be created – but the trends look very appealing to the industry. Post-conflict situations, such as in southern Sudan, have also led to millions of dollars in contracts for troop training. Active peacekeeping missions, such as the Ugandan-led mission to Somalia, can also net private military contractors millions more. As US Army Colonel William Keyes tells the audience, "Peacekeeping is a growth industry."
Africom is of particular interest for the attendees. The Pentagon's newest command has the ambitious mission of supplying "sustained security engagement" to Africa. Paul Saxton, Africom's director of outreach, partnering and strategic communications, tells the conference, "Approximately 50 per cent of the command will be civilian." This will pull the military command into areas such as disease control and poverty alleviation that it has traditionally been uncomfortable with. "I think we are really doing God's work there," says Saxton.
Africom's biggest problem is that there are not enough uniformed soldiers to achieve its mission, so the command will inevitably rely heavily on the contractors. This, though, could be one reason for the scepticism from African governments to the new command (only one, Liberia, has offered to host it). Memories of Executive Outcome's role in Angola and Sierra Leone's civil wars do not fade fast. Simon Mann, a mercenary of Executive Outcome pedigree, still sits in an Equatorial Guinean prison for his role in an attempted coup there, and South Africa has tried to regulate the ­industry out of business.
"I wouldn't compare Executive Outcome to what we are trying to do," says Louis Mazel of the US State Department. "We are trying to achieve a professionalisation of African militaries." To this end, the summit also focuses on regulations for the industry. Dr Jill Shankleman, an oil industry consultant, encourages the companies to embrace the Voluntary Principles on Security and Human Rights, a set of guidelines for mining, oil and gas companies developed by NGOs, western governments and industry leaders.
"A number of security companies are interested in implementing the Voluntary Principles," she says. It's not just good PR; it "can be a market advantage for security companies in extractive industries", she insists. Still, the International Rules and Regulations workshop draws by far the smallest crowd, perhaps because there are no contracting officials on the panel.
This worries even some of the contractors. "There was some really sophisticated stealing by private contractors in Iraq," confides Soraya Narfeldt, chair of RA International, a post-conflict logistics and construction company, who grew up in Sierra Leone. African dictators tend to steal from their countries in clumsy and obvious ways, but she fears the private military contractors will teach them more than just military lessons. "This could really offer small African leaders a chance to steal from their countries."
Even with plenty to worry about in the industry's new focus on Africa, there are reasons to be hopeful as well. Sean McFate, a former project manager for DynCorp's security training in Liberia, tells the summit that the private military contractors will know they have done their job right "if a Liberian boy sees a policeman and runs to him, rather than away in terror". Let's hope they run that way after the contractors leave.
Who becomes a mercenary: an insider's guide
Ex-UK forces
Often former Royal Marines, Paras and Special Forces. Dependable, solid guys usually going through a painful and expensive divorce.
Ex-Foreign Legion Deuxieme Rep
Generally professional, perhaps a little over eager to engage the enemy due to time spent in Côte d'Ivoire. Managed well, a huge asset.
Eastern Europeans Blunt instruments. You must handle these men with extreme care. Commanders must earn their respect. Good in a fire fight though.
Ex-South African Special Forces
Tend to be of questionable age (mid-fifties you'd guess) and falling apart. It's strictly illegal under SA law, so they are all "engineers".
Americans These guys are really into it. Want to talk about what weapons you have. Can't believe that you don't have guns at home or make your own rounds of ammunition.