Fashion / Global
Fashion
Briefing
Be positive's fancy footwork, the Japanese shop that will cook you dinner, and Scotland's D.S. Dundee.
Home comforts
A warm welcome at new Tokyo store
Tokyo-based store director Takayuki Minami named his unisex store 1LDK after the Japanese acronym for a studio apartment (1 x living room, dining room and kitchen), creating a home from home for his customers. Located in Nakameguro, Minami hosts "house parties" in the dinky store, where staff cook for customers while also styling them in Be Positive, Yuge and Frank Leder. Having worked in retail since he was 24, Minami has yearned "for the last eight years to open a more mature, cosy and personal shop".
idland.jp
Scotch house
Traditional values at D.S.Dundee
"We believe quality fabrics and production are not only for our grandfathers" is how 32-year-old Jim Pickles explains the motivation behind his clothing brand D.S.Dundee. He set up this predominantly online venture in 1994 with his friend Oliver Pilcher.
D.S.Dundee excels at well-tailored pieces "influenced by the nostalgia of traditional country life in the UK", as Pickles puts it. Helping to develop design is ex-Dunhill, Bamford & Sons and Polo Ralph Lauren designer Elizabeth Reeds, who was hired to work on autumn/winter 2009.
They are working on a suit and shirt collar inspired by Turkish leader Mustafa Kemal Atatürk. In the meantime, keep yourself warm with this pure wool shooting jacket (right). dsdundee.com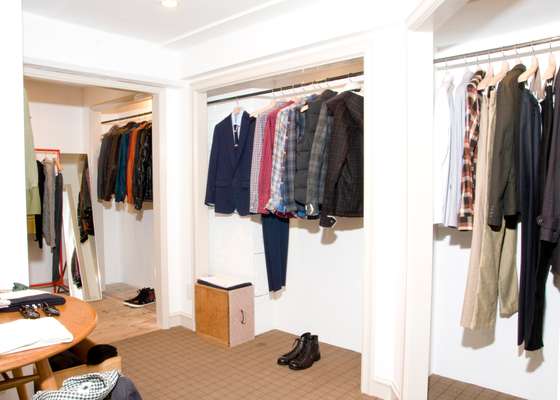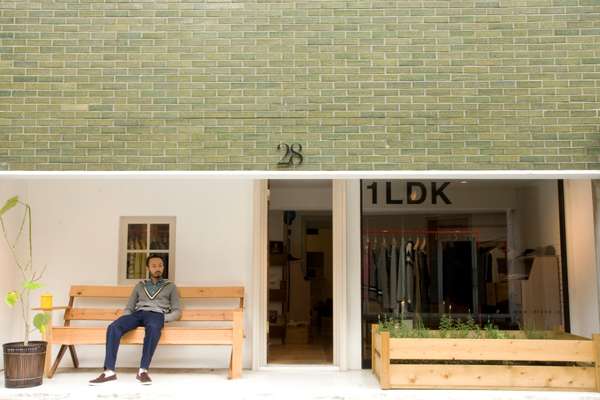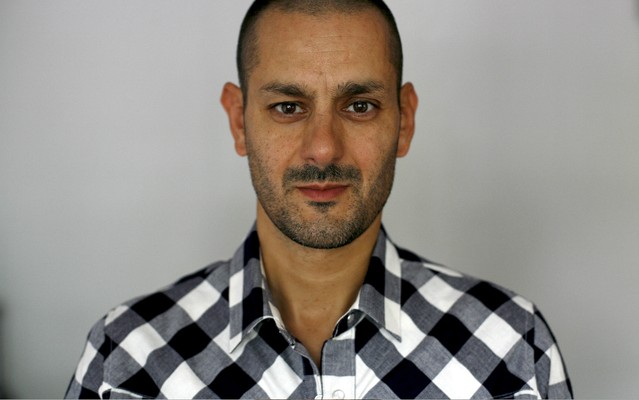 Last straw
Hermès' espadrille update
Hermès is bringing out these classic espadrilles for next summer. The discreet "H" on the upper cuts a dash and – as you would expect from the Mediterranean footwear brand of choice – it's gone to Spain to have them made. hermes.com
Q&A
Frank Cohen
Commercial manager, Thomsen
Paris
Alix Thomsen, Lionel Bensemoun and Franck Cohen set up shirt design firm Thomsen a year ago and showcased their first pieces in Paris in autumn 2008. Why do you focus on shirts?
Because the market is divided between very traditional bankers' and fancier shirts and we looked for an alternative; shirts like those you can find in vintage stores but with a modern cut and more luxurious fabrics. Who is your customer?
We make our shirts with our friends in mind, people between the ages of 25 and 55 who work in architecture, design and art. thomsen-paris.com
Second coming
Bruce's new diffusion line
Nicole Noselli co-created the 2009 Bruce II collection as a simplified version of the Bruce mainline and a celebration of the sophisticated woman's wardrobe. Founded 13 years ago, Bruce is set to break into the European market in 2009. bruce-ny.com
Hundred years wool
Japanese duo's durable knitwear
With design experience at John Smedley and Margaret Howell, Yukie Oi and Yasuyo Hashimoto were always set to succeed with their women's knitwear line, n100. Now based in Tokyo, the emphasis is firmly on quality and simplicity. "Fashion contributes so much to the mass production of waste. I wish to produce garments that can be worn for 100 years," says Oi optimistically.
The fine cashmere cardigans, T-shirts and sweaters are anything but disposable. Oi's plan for 2009 is to sort out a proper office and shop, which she could use as a "small, cosy bar at night" to welcome her friends. n100.chips.jp
Good jeans
LV knows what makes a man
This month Louis Vuitton launches its ­Essential Pieces collection, an edited range of classics that will sit in stores alongside its ready-to-wear collection. Designer Paul Helbers is promising the fundamentals of a man's wardrobe, from dark denim to white shirts to a sturdy raincoat, with the emphasis on high quality, rather than keeping up with the seasons. louisvuitton.com
Ruling the waves
British beachwear collaboration
When London-based luggage designer Bill Amberg approached Orlebar Brown to work on a collection of summer gear, the swimsuit brand – established by Adam Brown and Julia Simpson-Orlebar in 2007 – jumped at the chance. "Bill is my Brit bag hero, it's a great opportunity to work with another quintessentially English brand," says Brown. Consisting of a bag, swimsuit and beach mat, the collection goes on sale in February at Bill Amberg stores and online. billamberg.com
Family footsteps
Hybrid trainers by Be Positive
Only the Italians could come up with a trainer that can be worn with a suit and actually look chic. Italian Ubaldo Malvestiti, whose shoe brand Be Positive launched in January 2008, is the man to thank for a style that marries the influence of classic English Tricker's with a comfy trainer.
Malvestiti has more than 35 years of experience in the shoe business – he worked for Jean Paul Gaultier and Dolce & Gabbana. Based in Civitanova Marche, south east of Ancona, Malvestiti's small team is a strictly family affair – his daughters Maria Laura, Eleonora and the latter's fiancé form the design hub. bepositive.it