Erick Thohir / Jakarta
Freedom writer
For our series on media barons we feature Erick Thohir, founder of the Mahaka Media group in Jakarta. After revitalising the failing paper 'Republika' he's now on a mission to modernise print, radio and TV in a freer Indonesia.
A new beat began shaking Jakarta almost a year ago when Gen-FM hit the airwaves pumping out Indonesian pop splashed with hits from the UK and the US. That, and less DJ chat, has had Jakartans retuning their radios en masse. "This station is unbelievable. By April 2008 it was the number one radio station in Jakarta. The ads for 2009 are already full," says Gen-FM founder and owner, media magnate Erick Thohir.
For Thohir, 38, whose easy manner and ready smile suggest confidence and optimism, the launch was just the start of a banner year for his Mahaka Media group. In February 2008 tvOne, of which he is president-director and part owner, began free-to-air broadcasting with a mix of news and current affairs, giving way to sports and lifestyle at the weekends. It now reaches more than half the country. "It's not like other TV news in Indonesia. The way we present it is very entertaining, very fast, very modern. For example, we hold the talk show in an office lobby. We do a lot of street interviews. Evening news is on air with anchors in six cities."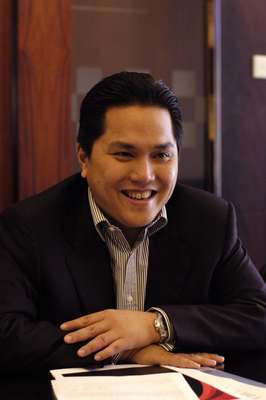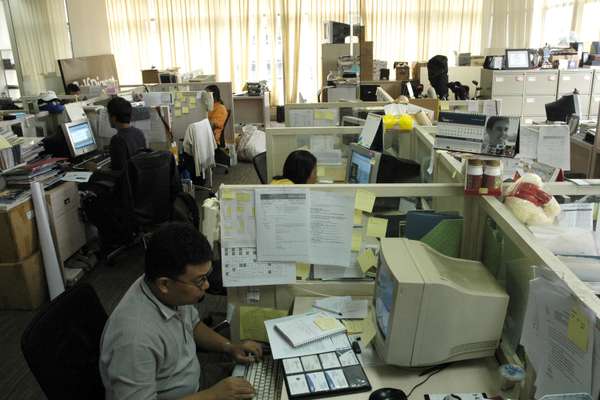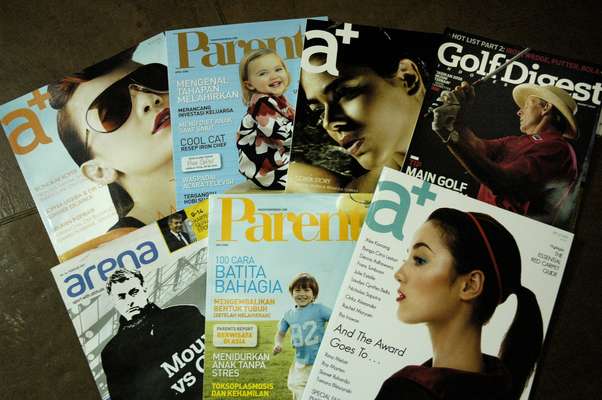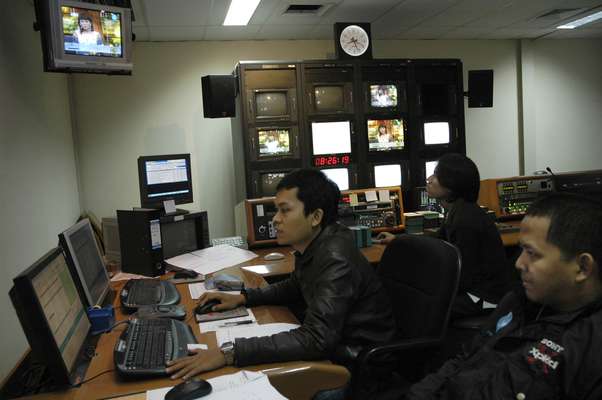 Print operations took centre stage last May when Independent News & Media (INM), whose titles include The Independent in the UK, paid €5.8m for a fifth of Abdi Bangsa, a print, radio, billboard and internet group controlled by Thohir through Mahaka. Perhaps the biggest draw for INM was Republika, a respected but ailing paper, which Thohir bought during his first foray into media in 2001."If you compare Independent's products to mine, the business model is similar. That's the number one reason for this deal. Second, they are willing to help us improve our management. And thirdly, they are a big buyer of newsprint. We expect to save 10 to 20 per cent on newsprint costs," says Thohir.
UK media watchers, however, may take INM's role as management guru with a pinch of salt – The Independent itself has been buffeted by falling sales and management turmoil, and its hq is to be ­vacated in favour of office space hired from its political nemesis, the Daily Mail.
In Indonesia after the fall of the dictator President Suharto in 1998, the doors were open for the local media. Thohir saw an opportunity to step out of his father's business in property, restaurants and car dealerships. "Because the political system has opened, the people in Indonesia are changing fast; the way they think, the way they live. They want freedom of expression. I want to push society to be open-minded, modern, yet respectful of our cultures."
Indonesians have taken to their new-found freedoms with gusto, which in turn is driving change for the media. "TV was always nationwide, but the next five years are going to be very exciting as we see more city TV stations like Jak TV [Thohir is a shareholder]. In radio, there was no market for Indonesian music five years ago, but this has changed greatly," he says.
Political parties are already muscling in on the media, trying to build influence. They're not the only ones: News Corporation's Lachlan Murdoch was reportedly visiting boardrooms in Jakarta last September. Thohir is not setting out to build a media dynasty, however. "I don't just invest in companies, I invest in my team. I don't have any family members in the business, not even my nephew. I want to make this a professional company," he says. "The way I see it, the media in my group needs to be part of society, not part of me or a party. The voice of truth is what we have to give people."
Mahaka Media was founded in late 2000 by Thohir. His first move was to buy the ailing newspaper Republika and turn it around. Since then, Mahaka has taken over struggling ventures and started new ones. The firm's staff has grown from three in 2000 to around 2,000 today. Thohir says the group's assets are worth €156m and generate revenue of €62m.
Mahaka's booming business reflects the changes that have swept Indonesia. In 2000, tight controls on the media and censorship were removed after the fall of the Suharto dictatorship. General Suharto was estimated to have skimmed off €23bn from state coffers. After seizing power in 1965, he allowed a bloody pogrom against suspected communists, many of them ethnic Chinese who, as Buddhists and Christians, account for 5 per cent of a population of 230 million, where 90 per cent are Muslims.
"One of our main credos from day one was not to give that classic record store attitude to customers – the snooty attitude that says 'I know more than you do'," says Marc Weinstein, co-founder of Hollywood's biggest (and friendliest) music store, Amoeba Music.
Maybe that's why Amoeba, whose first shop opened in Berkeley in 1990, has survived the rise and fall of Tower and Virgin whereas most other independents in California have buckled. The 3,900 sq m ­Hollywood store opened in 2001 and is the third in Amoeba's chain. It is strategically situated on Sunset Boulevard and houses collectible vinyl, rare death metal, Ethiopian funk and jazz. The in-store stage has showcased local bands and legends from People Under the Stairs to Paul McCartney. "I've worked in record stores since I was 18 and always planned to open a store of my own," says Weinstein, "but I didn't imagine it would be quite on the scale that it is."
6400 Sunset Blvd, Los Angeles amoeba.com