Frida Hyvönen / Paris
Going solo
Frida Hyvönen is a singer-songwriter with an intimate understanding of the grand piano and the great outdoors. Monocle went backstage with the Swedish chanteuse in Paris as she prepared to play songs from her new record, 'Silence is Wild'.
"Writing songs is strange. There's a lot of preparatory work that happens in your subconscious. After my last tour I wound down, moved into a house in the country and said 'I'm going to write every day – there's not going to be anything else in my life.' I started on 18 February and booked a venue on 9 May for the new songs. So I had three months – it's good to have a deadline, I think.
I had a concert at the opera house near where I live in Umeå, in the north of Sweden. I live on my own in the country so I almost didn't meet anyone and I'd never spent so long on my own before. I was just working. In the mornings after yoga I'd write, write, write and then in the afternoon I'd sit at the piano and work it out. To begin with you don't know how it's going to be and then you see a pattern and it becomes very pleasurable; it's fantastic. When you can see songs emerging you say, 'ah yes, I can write songs!'
It's a farmers' landscape up there, fields and forests; it's timeless. The album is about timeless themes, too: civilization versus wilderness. I met a lot of moose up there. You see them when you're driving and you have to slam on the brakes. You're on the outline of their wilderness with your headlights on and they're looking at you, going, 'what the fuck is this?'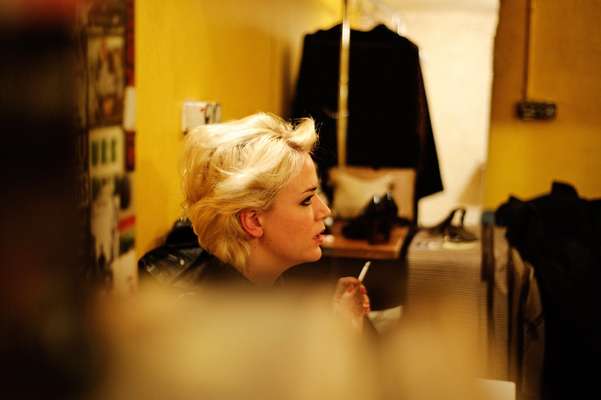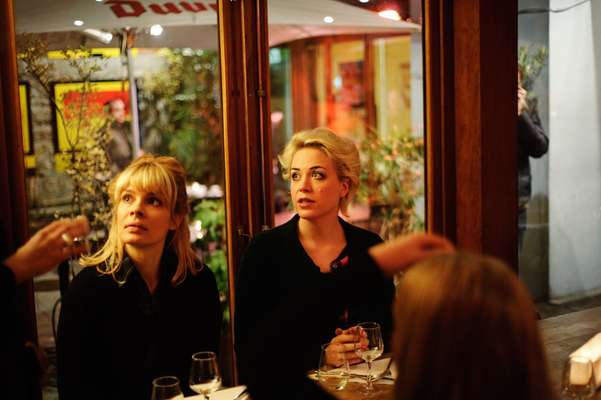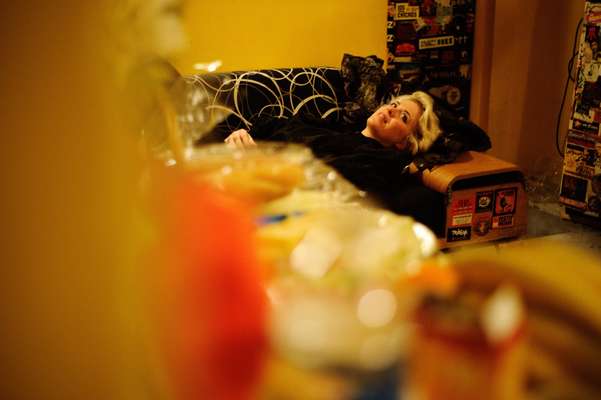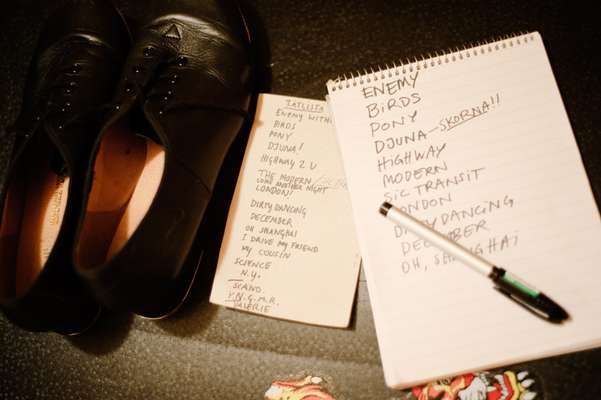 I started the tour in New York playing solo and then I went back to Sweden to collect my band, to rehearse and perform our Swedish premiere. We had great shows in Gothenburg and in Stockholm. I'm well known in Sweden, which gives a bit of confidence but pressure also. It's nice when no-one really knows who you are, but there's something that happens in a room when people are expecting something and are enthusiastic. The shows become easier and more powerful.
I put my band together in June to record Silence is Wild and hoped that if it worked out we could tour as well. And it did: Tammy is the queen of all percussion – she's on the drums and she does a bit of tap-dancing, too. In fact, she's the king and queen of most things – and a handyman. She's an expert at driving and packing the car efficiently, and she plays fantastically and looks fantastic, too. Linea is another type of genius, she plays electric bass and cello and sings fantastically: it's a good little band.
I'm particular about what I want when I tour. If you ask for what you want at least you'll get some of it. If you don't ask you'll end up with what 18-year-old guys in bands ask for, which is a million beers. I feel that the music world is still a male world. It's still quite a conservative business; it's not geared for creative people who have ideas.
I want the schedule to work; I don't want to leave at five o'clock in the morning, I want to sleep and I want hotels where there's room for my yoga mat on the floor and I like a bathtub. Small things that make it easier for me to stay happy because I have to perform every night. If I wasn't performing I could sleep on the floor or in a tent, but when I have to perform I'm so sensitive, I have my tentacles out, I demand royal treatment all the time!
It's also an easy and luxurious thing to have a schedule – your agent sends you a list of what you're going to do. It's like being a kid. If the plan is good and contains a lot of pleasurable moments then I like it. But of course it's always a fantastic opportunity to travel and play beautiful venues and have cheese and pink champagne.
Certain qualities in yourself come out when you're on stage and they stay with you when you're touring. Sometimes I have meetings with myself to sort things out – all the different bits of me come to the meeting – the artist, the diva, the producer and the composer, the lyricist, the manager and the visual artist. You have to talk to yourself: 'You want to contact a ­pyrotechnician for your next show?' but the economist says, 'that's too expensive and anyway, you probably can't do it indoors.' It's quite productive. When I'm on tour I try to be more of the on-stage Frida, the sensitive, powerful person. But when I'm at home it's a bit different. If I'm just sitting in my office doing my receipts it's not really necessary, is it?
When the sound is good and it all works it's as easy as playing at home. And on top of that, having the audience, a great venue and my girls to play with – it's complete happiness. I enjoy performing. I've been in the country. This is a social occasion now."
2005 'Until Death Comes' (album), 'I Drive My Friend' (single) 2007 'Frida Hyvönen Gives You: Music from the dance performance PUDEL' 2009 'Silence is Wild' (album)
A God-given Swedish sense of melody; piano-playing learned from listening to Nina Simone; some twinkling wit courtesy of Cole Porter; an easy way with on-stage anecdotes; and a dash of blonde ambition.