On a visit to the southern Japanese prefecture of Saga, New York restaurateur Mikio Shinagawa was appalledby the destruction of the region's traditional houses. He set about saving and restoring them, and has even managed to sell one to Robert De Niro.
When Mikio Shinagawa first visited the remote and rural prefecture of Saga 10 years ago, he never expected to become a saviour of unwanted architectural treasures. He came in search of the perfect rice – in his capacity as a restaurateur, the owner of two celebrated Japanese restaurants in New York. But the more time he spent with the rice farmers of Saga – on Kyushu, the southernmost of Japan's main islands – the more he became aware of a quiet tragedy about which no one else seemed to care.
Across the region were traditional buildings, exquisite farmhouses and homesteads, constructed out of wood and thatch in a style that has not changed in centuries – and one by one, they were being torn down by thoughtless developers. "I was coming here every month and I started looking around at the amazing houses and sake breweries that were being destroyed," he says. "It was strange to think that these old buildings, with their beautiful beams, could be demolished in a matter of minutes."
Shinagawa decided it was time to take action, and in 2003 he bought his first farmhouse. With no plan other than to save it from destruction. So the house was neatly dismantled, numbered piece by piece and stored for safekeeping. Six years on, Shinagawa has acquired a whole collection of wooden buildings, all spared from destruction, and lined up in a cavernous warehouse in the middle of the countryside.
"Sadly, it's often people in the West who appreciate these buildings more than the Japanese," says Shinagawa – so he began finding homes for his orphaned buildings outside Japan. One of his first customers was Robert De Niro, who has used a Saga farmhouse as the spa of his Greenwich Hotel in New York. The building was taken down, shipped in pieces and reassembled in its new home by 13 Japanese craftsmen. Other houses will soon be heading to different parts of the world. One is destined for upstate New York, another for the Caribbean.
Although he had no architectural background himself, Shinagawa was lucky enough to meet Hirosuke Suzuyama, a local architect with a passion for traditional buildings. Suzuyama is on his own mission to encourage people to restore, rather than demolish, old buildings. He introduced Shinagawa to two outstanding craftsmen, both local farmers from the small town of Shiota: Kazuyoshi Koga, one of the best thatchers in Japan, and Kazuhiko Fukamura, a master carpenter.
Koga, still brimming with good health at the age of 81, has the deep tan and broad hands of a man who has spent his life working outdoors. He apprenticed under his uncle at 16 and is still working like a man half his age, one of a dwindling band of people who practise this traditional craft in Japan. His roofs, more than half a metre thick, built with reed thatch on a bamboo base, last as long as 50 years, withstanding even the typhoons that every summer pound the south of Japan.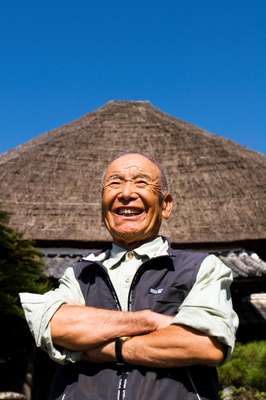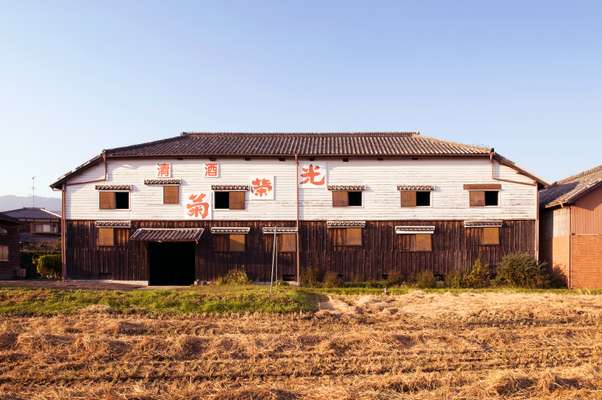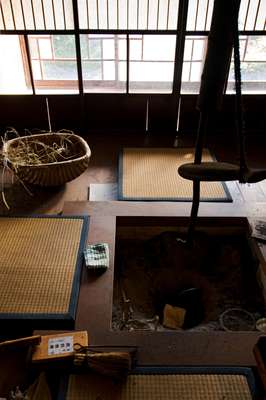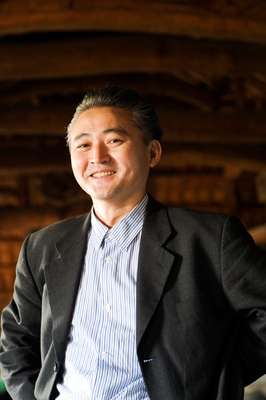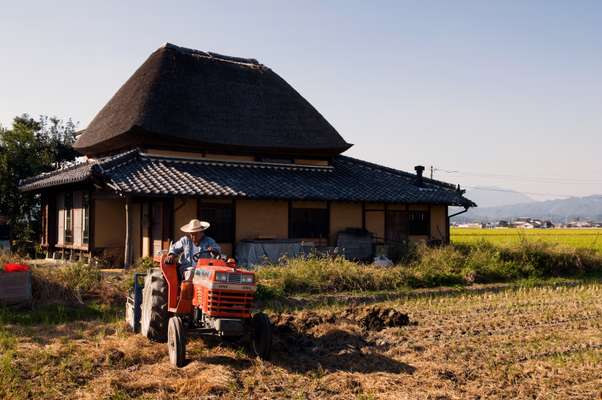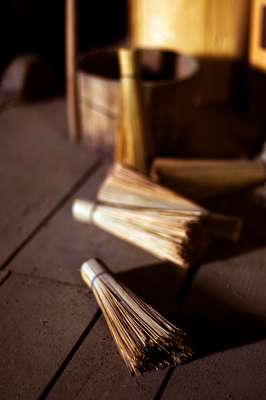 Fukamura, 53, and a carpenter since the age of 15, is responsible for dismantling and reassembling the buildings that Shinagawa buys. Since traditional Japanese buildings use wooden rods in place of nails or glue, it's essential to label each piece correctly.
"Once you break up a building it's a challenge to make it fit perfectly again," he says. "Young carpenters don't want to do it – it's too much trouble." He had to go to New York six times to work on the hotel project, adapting the house to its new use, as well as incorporating a ­swimming pool.
Back in the warehouse, in an idyllic spot surrounded by rice fields next to a famous shrine, Fukamura is working on some more additions to the hotel project – a table made out of a sake barrel and a small cocktail bar fashioned out of old wooden doors which have been stained with kakishibu – fermented persimmon juice. This protects the wood and gives it a warm, dark colour. "We have to educate the next generation that it's worth preserving these old buildings," says Shinagawa, who is an artist and writer as well as being a restaurateur.
Japanese officialdom doesn't help by sending out mixed messages. "On the one hand we have the Ministry of Construction saying that these materials don't meet with fire and earthquake regulations," he says, "and on the other, we have the Ministry of Culture saying that we should be preserving tradition."
Shinagawa's latest purchase is a spectacular 30,000 sq m sake brewery with a breathtaking vaulted ceiling that was built a century ago.
It hasn't been in use for 10 years, but it's still filled with the debris of its former existence. Shinagawa can see the brewery – his biggest purchase to date – working as a hotel (and it's not difficult to ­imagine); he darts excitedly around the abandoned building, pointing out where rooms and restaurants could be ­accommodated.
Shinagawa never intended to make a habit of saving the area's architectural heritage but it's clear his one-off purchase has turned into a long-term commitment. "I love Japan," he says. "I'm not doing this for business reasons, but because I love beautiful things."
"I was looking at the amazing houses being destroyed. It was strange that they could be demolished in minutes"
'People's houses' face extinction
Built of wood, paper, soiland thatch, without nails and concrete foundations, minka (literally "people's houses") are Japan's traditional wooden farmhouses.
According to the Japan Minka Reuse & Recycle Association, they "are one of Japan's great contributions to world culture. [They] are built with local materials and techniques, and are perfectly suited to the local climate."
Master thatcher Kazuyoshi Koga agrees: "They are practical – cool in summer and warm in winter." Most modern Japanese houses use artificial materials and have a very short life span – 30 years on average, so a renovated minka makes good environmental sense.
Sadly, if minka disappear so might the skills and materials needed to restore them. Koga wants to pass on his craft but says there are few opportunities for young craftsmen to learn.
Architect Kenichi Hirai says minka preservation is often a lifestyle choice. "We need to think of a way to live a modern life in an old Japanese house." He adds: "Some people have only ever known an apartment or a pre-fabricated house – we have to teach people about quality of life and show them how comfortable a minka can be."