Portland / Oregon
Inner North Portland
Long overshadowed by Seattle and San Francisco, Oregon's largest city has achieved its own renown for an outdoors lifestyle, environmental emphasis and clichéd-but-real mania for coffee, beer, food and wine. North Portland might be the city's most intriguing neighbourhood.
Portlanders are quick to tell visitors about their city's intelligent planning, liberal social outlook and enticing proximity to mountains, coastline and wine country. For decades, however, the city's North quadrant found itself left out of the local PR pitch.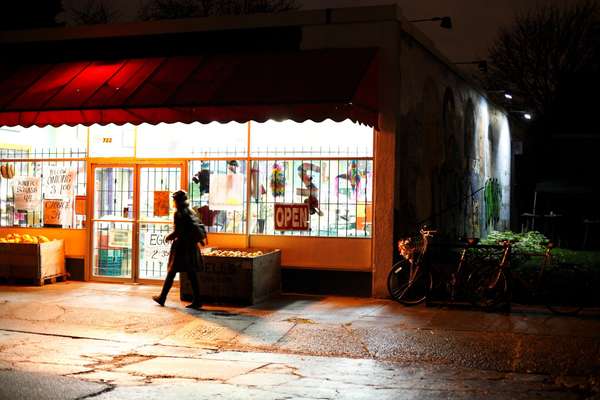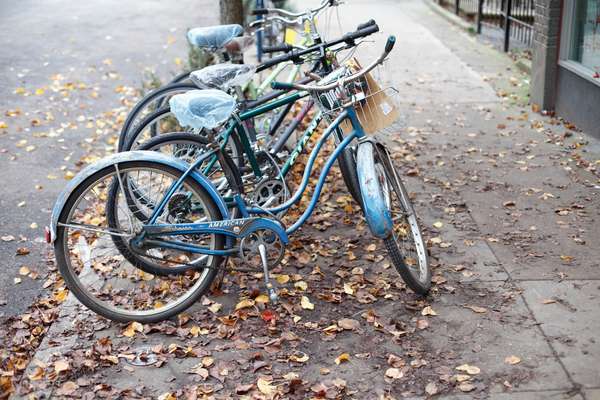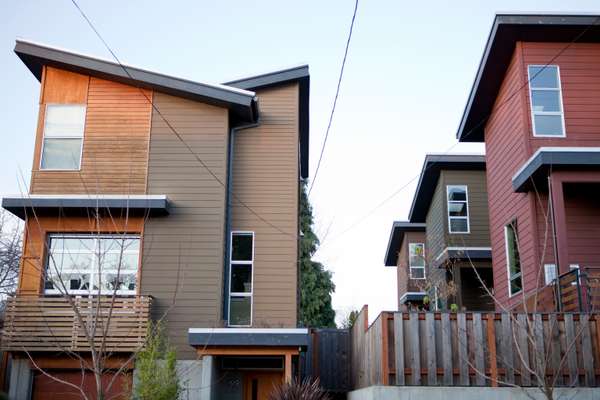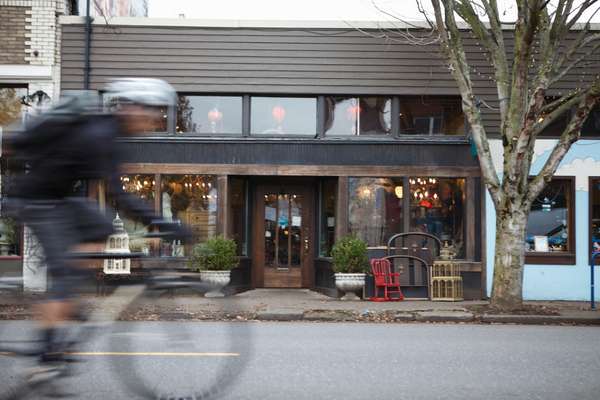 The district, perched on a bluff above the port and rail yards, suffered high crime, poverty and neglect. Storefronts on its high streets stood vacant, while classic bungalows built in the 1910s and 1920s crumbled away. About 10 years ago, however, Portlanders and a wave of incomers awoke to North Portland's charms. The area's core – intertwined but distinct neighbourhoods including Boise-Eliot, Humboldt and Overlook – began to attract bargain-hunters to its handcrafted cottages, superb parks and commercial properties begging for rehabilitation, and proximity to major transport links, began to work in its favour (and cyclists can reach the centre in 15 or 20 minutes).
Today, an enterprising spirit prevails on Mississippi Avenue, a compact strip of new restaurants, bars, boutiques and coffee shops, and other nearby streets like Williams, Interstate and Killingsworth. Grand Central Bakery, a local small chain, turned an old trucking and scrap-metal facility into its shop and an airy café.
"Bakeries need the foot traffic of a residential neighbourhood," says owner Piper Davis. "And we also needed light-industrial space. North Portland is really where those things come together. We bought our building when the first storefronts on Mississippi had just been renovated, so we've seen the neighbourhood come along."
As independent shopkeepers, restaurateurs and small creative firms continue to arrive, older industry survives in the form of furniture makers, microbreweries, printers and mechanics. Though values have declined of late, Portland has thus far weathered the property crunch better than many other US cities. "We actually needed the adjustment, because for several years people were just swarming in," says agent Julie Broderick. "We're seeing deals like we haven't seen in five years or more. It's an excellent time to buy."
Arrivals
Flights to Portland:
From Frankfurt
Lufthansa – five direct flights a week
From Amsterdam
Northwest/KLM – five direct flights a week
From Tokyo
Northwest/KLM – one flight daily
From Vancouver
Horizon & Air Canada – several flights daily
Shop & services
Shop
Menswear
Chapterfour
4705 North Albina Ave+ 1 503 841 6290 , This smart little boutique stocks both local and international designers. Rugged jackets by Portland's own La Merde and the men's hats stand out. Also carries women's clothing.
Pistils Nursery
3811 North Mississippi Ave + 1 503 288 4889
Pistils provides an excellent gauge of Portland's gardening obsession, with a wide variety of seeds, soils and hard-to-find plants. The staff is highly knowledgeable about local growing conditions.
Pin-Me Apparel
3705 North Mississippi Ave + 1 503 281 1572
Owner Kiki Peixoto brings in vibrant dresses and accessories from indie labels such as Orla Kiely and Prairie Underground and makes sure to keep a full range of sizes on hand.
Lark Press 3901 North Williams Ave + 1 503 546 9930
Several hulking, gorgeous old letterpress machines whir away just behind the counter, in keeping with the hands-on aesthetic of this shop's cards, posters, journals and letter-writing papers.
Flutter
3948 North Mississippi Ave + 1 503 288 1649
An exuberant hodge-podge of antiques, found objects, battered taxidermy, luxurious furniture, strange trinkets, clothing and jewellery, Flutter epitomises Portland's love of the eccentric. The shop features the clothing of local designer Frocky Jack Morgan, which makes ample use of recycled fabrics.
Mississippi Records
4007 North Mississippi Ave + 1 503 282 2990
Vinyl rules here, and larger cities would be hard pressed to beat this tiny shop's deep trove of classic soul, jazz, indie and hip-hop LPs. The shop is affiliated with a record label of the same name, which specialises in reissues of rare archival jazz, blues and punk rock.
Kaiser Group
5229 Northeast Martin Luther King Blvd, + 1 503 234 4758
One of North Portland's pioneers, Kaiser Group developed a number of crisp new area homes and live/work flats in conjunction with Path Architecture. The company can provide contacts for residential rental properties.
Renovation Supplies & Services
ReBuilding Centre
3625 North Mississippi Ave +1 503 331 1877
North Portland's small army of DIY homeowners relies on this overflowing warehouse for second-hand fixtures, architectural features and raw materials. The non-profit company's Deconstruction division executes environmentally sensitive demolition, while its ReFind division crafts fine furniture out of salvaged wood.
North Portland is known locally for its large stock of classic housing dating from the 1910s and 1920s. The area's signature Craftsman-Style bungalows typically feature handcrafted cabinetry and sizeable open-air porches. A stately breed of imposing foursquare homes, known as "Old Portlands", also figures prominently. Occasional stone-clad Gothic manses, California-esque courtyard complexes and post-Second World War ranch-style homes create an unpredictable, eclectic mix. Meanwhile, the area's numerous vacant plots and shoddily built 1970s flats are rapidly giving way to modernist homes and apartment blocks. Much of the new construction incorporates eco-friendly features such as rainwater harvesting systems and solar panels. Several large-scale projects are underway on Mississippi and Interstate Avenues.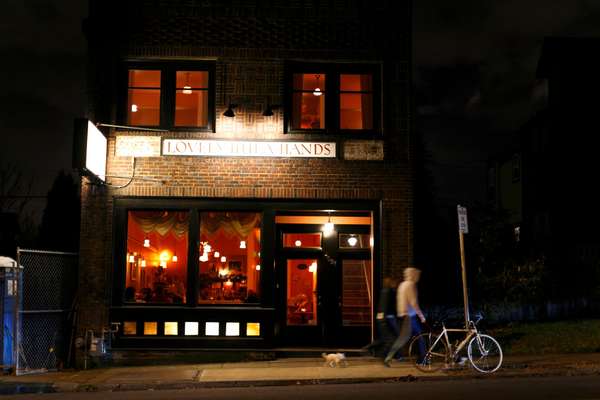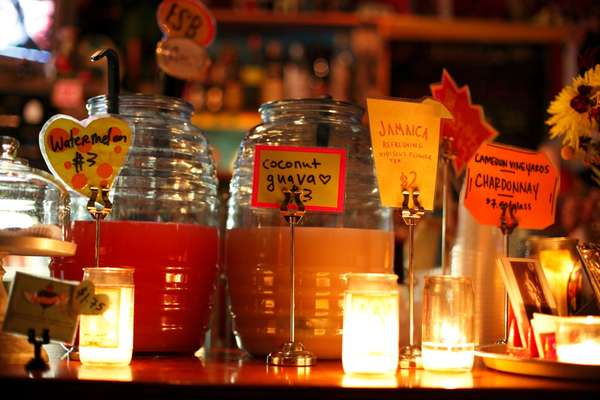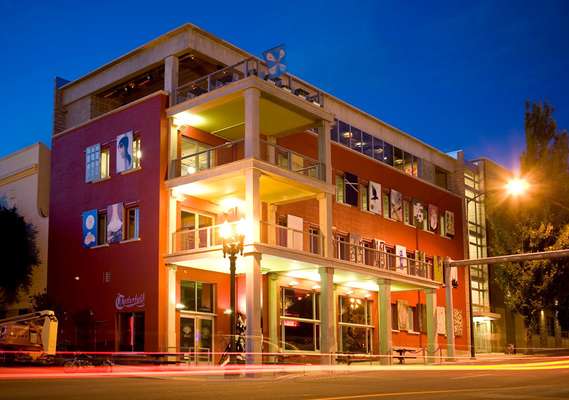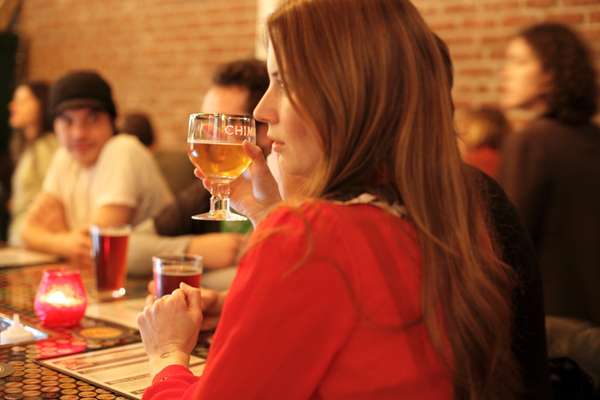 Eat, drink & stay
Eat+drink
Food Cart
Tita's Pista
4057 North Mississippi Ave
Mississippi is home to a growing cluster of creative street-food carts. Only this trim, wood-panelled trailer offers Filipino delicacies such as lumpia, adobo and pancit.
Saraveza 1004 North Killingsworth St + 1 503 206 4252
With dozens of locally owned microbreweries, Portland could make a strong claim to be one of the world's great beer cities. This brick-lined tavern retails hard-to-find local and international bottles to take away and provides an agreeably lively atmosphere for a draught pint.
Ristretto
3808 North Williams Ave+ 1 503 288 8667
Inner North Portland suffers no shortage of good coffee – competition among at least half a dozen shops within a few blocks keeps quality high. Ristretto is notable for its sharp, high-ceilinged space and meticulous approach to its single-origin espressos.
Secret Society Lounge
116 North Russell St + 1 503 493 3600
As the name suggests, this snug lounge operates with a certain discretion, tucked away on the second storey of a restored Old West building. It's worth seeking out for the polished ambience and cocktails.
Por Qué No
3524 North Mississippi Ave + 1 503 467 4149
This tiny, ever-packed place combines Portland's growing affection for cheap Mexican food with its absolute fixation on high-quality ingredients grown on nearby farms.
Lovely Hula Hands
4057 North Mississippi Ave + 1 503 445 9910
Arguably the pick of the neighbourhood's restaurants, Lovely Hula Hands' gilded, romantic atmosphere plays well with its sophisticated treatment of seasonal, Oregon-grown ingredients. Pork shoulder braised in sherry and paprika marked a recent high point.
Grand Central
714 North Fremont St + 1 503 546 5311
Fine breads, cakes and sandwiches.
Stay
A place to stay while house hunting
Ace Hotel
1022 Southwest Stark St + 1 503 228 2277
North Portland lacks a noteworthy hotel, so best to stay at the Ace, in the city centre but just a short drive or train ride away. The boutique hotel gained national recognition for its renovation of a previously shuttered century-old building, low prices and rough-hewn brand of cool (see our feature on Ace Hotel New York in issue 18).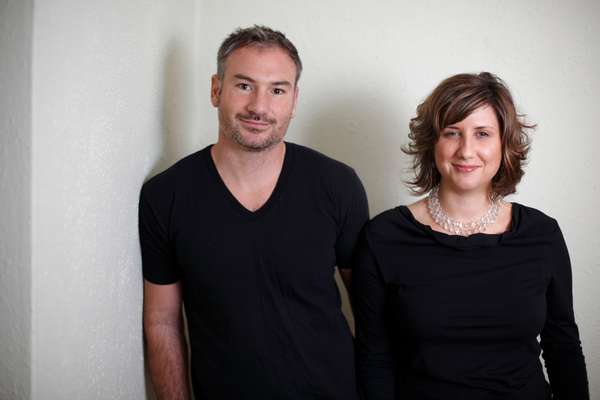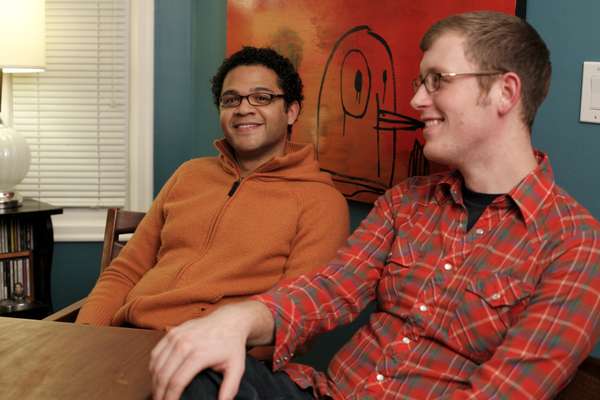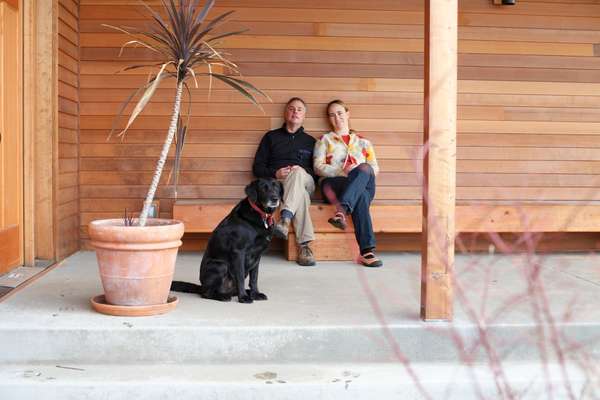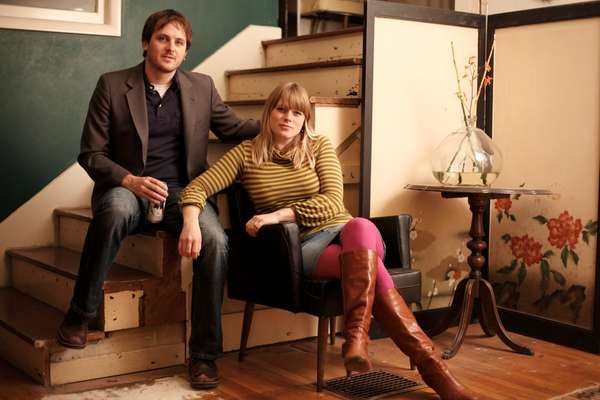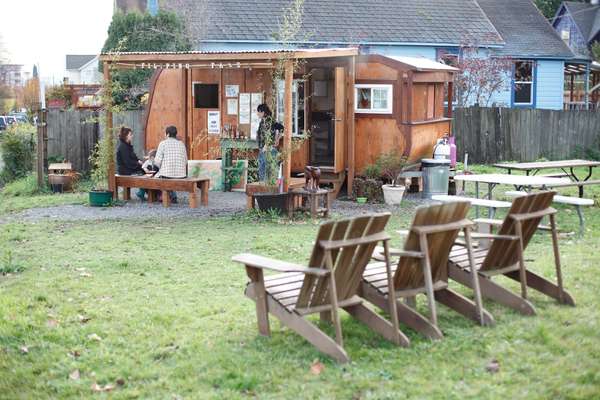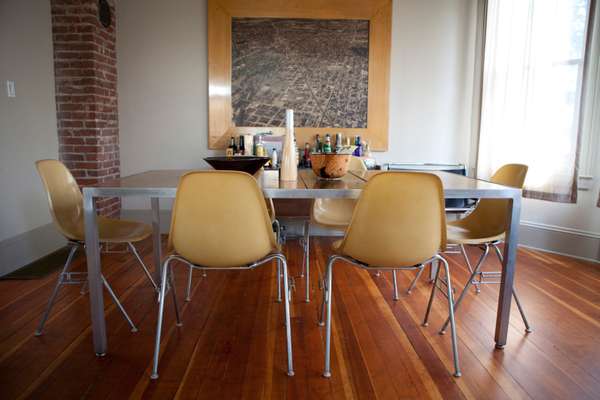 Residents & property guide
Residents
Sung Kokko
Photographer and web designer, 36
"My boyfriend and I keep chickens, as do a lot of our neighbours. We had a daughter earlier this year, and I think this will be a great neighbourhood for her."
Piper Davis and David Rubovits
Grand Central Bakery owner, 43 and residential remodeller, 42
Piper: "I found our property while riding my bike on a warm summer night. David grew up in Colorado and New Mexico, and wanted a sense of space."
David: "It's a fairly major project for this out-of-the-way street, but everyone has been very receptive."
Ean and Sheila Lensch
Nike manager, 36, and high-school counsellor, 36
Ean: "I moved back from living in Amsterdam, and wanted a place with similar qualities—a neighbourhood where I could bike and walk to just about everything."
Sheila: "A lot of the business owners also live in the neighbourhood, which creates a great, cohesive feel."
Jesse Beason and Jeff Gierer
Non-profit executive, 28, and graduate student, 28
Jesse: "A good share of people have lived here for a long time. It teaches you about what it means to be a community."
Jeff: "I like that you see Victorian houses next to ranches straight out of the 1950s."
Brooke and Tim Graham
Non-profit marketing manager, 30 and high-school teacher, 33.
Brooke: "This neighbourhood gives people opportunities to bring houses back to life."
Tim: "Owners don't often have a blank slate to work with, but that's the case with a lot of the homes around here."
Property guide
Prices for apartments
One bedroom new-construction loft
85 sq m €230,000
Two bedroom detached home
115 sq m €180,000
Three bedroom detached home
140 sq m €210,000
Vintage Real Estate
4205 North Mississippi Avenue + 1 503 288 8989
Contact: Julie Broderick
Realty Trust
1220 Northwest Lovejoy Street + 1 503 294 1101
Contact: Kathy MacNaughton
There are no restrictions on foreigners owning property in the United States, so a purchase by an overseas buyer should unfold just as an American's transaction would. If you use a reputable agent and broker, with your own independent lawyer overseeing things, everything should go smoothly. Title-deed investigation and insurance are a normal part of the American real-estate process and should be covered by ordinary transaction fees, which usually amount to 5 per cent of the purchase price or less. At present there is no property transfer tax in Oregon. Base property taxes are fixed to the assessed value of a home, and state tax law limits how much an assessment can increase in a given year. The general effect in North Portland is to keep property tax disproportionately low—often at less than 1 per cent of market value. Tax can vary greatly property to property; inquire and compare. Agent fees generally amount to 6 per cent of purchase price.