Nino Burjanadze / Georgia
New iron lady
After last summer's disastrous war against Russia, Georgia's opposition leaders felt that patriotism should come before any attack on their president, Mikheil Saakashvili. But now the time for retribution is getting nearer and many believe the person who will replace him is Nino Burjanadze, a wealthy power broker and Margaret Thatcher fan.
Wearing her trademark cream-coloured trouser suit and sporting an impressive array of jewellery, Nino Burjanadze seems an unlikely rebel. The daughter of a Georgian grain baron – she's called "the bread princess" by her enemies – she has served in almost all of Tbilisi's post-Soviet governments. A leader of the 2003 Rose Revolution that swept Georgian president Mikheil Saakashvili to power, she has been acting president twice and chaired parliament for five years.
But Burjanadze, 44, is a backroom master of Georgia's rapidly changing political environment and many believe she has the politicial skills needed to topple Saakashvili from power. Seizing on discontent in the wake of last August's humiliating August war with Russia that has rocked the foundations of Georgia's political establishment, the bread princess has created a new political party, the Democratic Movement-United Georgia, set on ousting her former comrades from government. It's also easy to see how her pragmatic rhetoric could win the support of the international community.
Monocle sat down to talk with the woman who would be president in her Tbilisi offices just a week after her party's inaugural congress. Here she talks about making friends with Russia and how to win back the breakaway republics of South Ossetia and Abkhazia.
Monocle: Your personal style is often compared to that of Margaret Thatcher. Is that meant to convey your admiration for her political style as well?
Nino Burjanadze: It's my style, but maybe I like Margaret Thatcher because her style is so close to my mentality. She was brave enough to make unpopular decisions, which made her a great leader and the country stronger.
M: What is the greatest problem facing Georgia at the moment?
NB: In general the most important [thing] is the sovereignty and territorial integrity of the country but it's impossible to achieve a solution to the problems without democracy and democratic development. That is why I called my political party Democratic Movement-United Georgia, stressing with the name that our goal is a united Georgia. We need unity of society and unity of the people. And when I am speaking about territorial issues, I am saying that first we need to return back into Georgian society the Abkhaz and Ossetians based on confidence building and political dialogue.
M: It seems unlikely that Georgia is going to get back Abkhazia and South Ossetia in the near future. Why not let them go?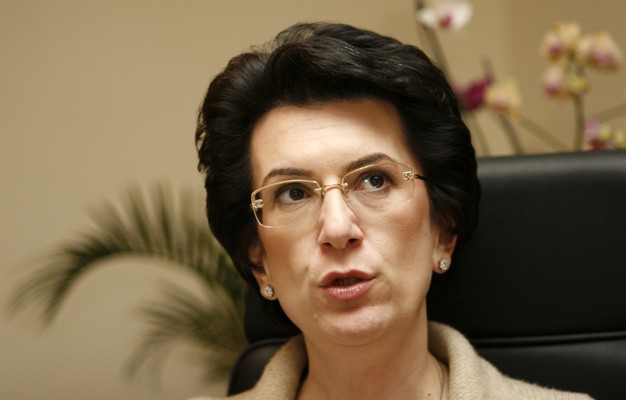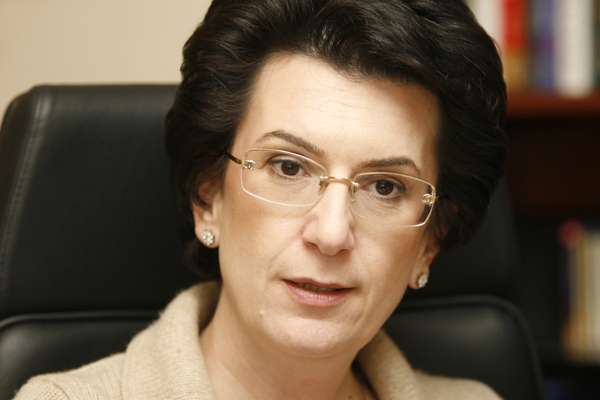 NB: Because it's part of our territory, our history, our life, our heart. You can't speak like this when you're speaking about your homeland. It's not a place where you can have any kind of bargaining.
M: Any solution over South Ossetia or Abkhazia will have to involve Russia, but relations are at an all-time low. How would you repair relations with Russia?
NB: It will be difficult, especially now when this pain is so fresh. And we need the international community and support from our western partners, which we have but need to be even stronger. Everything has to happen under the umbrella of the international community.
M: If you were president of Georgia, would you be willing to sit down for talks with Russian prime minister Putin or President Medvedev?
NB: Any president of Georgia should speak to the president of Russia, presidents of other neighbouring countries and those of western countries. Can you imagine a situation where every time something happens a western government speaks to Russia on behalf of Georgia? It's impossible.
M: You support NATO accession for Georgia. Why should the West be willing to go to war with Russia over Georgia?
NB: No one is saying that anyone should be fighting against Russia.
M: But whenever you join a military alliance there's the chance that armed conflict could happen, maybe not today, maybe 10 years from now.
NB: Over the next few years we have to find a solution to our relations with Russia, Abkhazia and South Ossetia. I can't say that I see the final solution to the Abkhazia and South Ossetia problem coming even five or 10 years from now. I'll be happy if I'm wrong.
M: President Saakashvili has laid out his case for last August's war. Would you have made the same decision?
NB: I didn't see any strong arguments for it being the right decision. It was a huge miscalculation and it brought our country into a deep crisis. I think the government is personally responsible for the situation we are in now. It was not a wise decision – let's not be diplomatic.
M: When you and Saakashvili were fomenting the Rose Revolution, did you imagine it would turn out this way?
NB: No, of course not. I am sharing responsibility for everything: for the positive steps we made together during these four years and for the negative things. There was a time when the positives outweighed the negatives, but I think that 7 November [in 2007, police used tear gas and batons to disperse thousands of protesters around the parliament building in Tibilisi] was the moment when we made dramatic mistakes. I am sure that this government should leave.
M: How do you get rid of a government that still has five years of its term left?
NB: I don't think it will be possible to continue life as usual for five more years in this country. I know Georgia quite well. Georgians are people who have been ­patient for a long time, but I'm sure nobody in Georgia will allow a government to continue to lie to them.
M: What would it take to get the opposition back on to the streets?
NB: The only thing that is important to give to people is information. Information about where we are, what the real problems are, how the government acted during the war and what they did. It is necessary for people to know in order to become more active.
M: What unpopular decisions will the next president of Georgia need to take?
NB: Oh, too many. The next president of Georgia will not be popular, at least in the near future. With Russia, negotiations will be very difficult. With Abkhaz and Ossetians, negotiations will be difficult. Economic reforms will be painful for the people
1991: As the USSR implodes, the Georgian Soviet Socialist Republic gains its independence. Civil war breaks out in the republics of South Ossetia and Abkhazia.
1993: Former Soviet foreign minister Eduard Shevardnadze becomes president of Georgia. A decade of lawlessness and stagnation – that sees Georgia become one of the world's most corrupt countries – comes with him. 2003: A group of western-looking parliamentarians ousts the Shevardnadze government in a bloodless coup known as the Rose Revolution. Georgia embarks on a series of reforms and breaks from Moscow's influence. November 2007: Riot police savagely disperse peaceful protesters in the capital and an opposition television network is closed. President Saakashvili steps down ahead of early elections. His western backers question his commitment to democracy. August 2008: Saakashvili moves to reclaim South Ossetia by force, sparking an overwhelming Russian military response. Russia recognises the independence of two separatist Georgian republics. The president ignores calls for his resignation as opposition forces begin to circle.
Nino Burjanadze's CV
1964: Born Tbilisi 1986: Law degree, Tbilisi State University 1990: PhD International Law, Moscow 1991: Professor of International Law, Tbilisi State University (ongoing) 1995: Joins parliament 2000: Chair, Committee on Foreign Relations, ends 2001 2003: Interim president, ends 2007 2008: Becomes chair of Democratic Movement–United Georgia