Arbil / Kurdistan
Peace and prosperity
Arbil in Iraqi Kurdistan has escaped the worst of the war raging across the rest of the country. Its new airport, coupled with burgeoning trade, offer hope for this one corner of a ravaged nation.
In a car showroom along a dusty road in northern Iraq, a shiny red Humvee is on display, priced at $32,000 (€24,000). The civilian version of the jeep used by the US military is a coveted set of wheels in Arbil, capital of the country's Kurdistan region. It also symbolises a city that is increasingly rich, relatively secure, and brazenly ready to do business with the West.
Fifty miles away, the al-Qaeda stronghold of Mosul is like another country. Only someone intent on suicide would take a pimped-out Humvee to a city where its armoured cousin is a magnet for insurgents' bullets. "Businessmen come here from all over Iraq to buy cars," says Mohammed, sales manager at the showroom in Arbil. "I've seen them arrive in battered old taxis and drive off in new cars worth $110,000." But, he says, "they cannot take big cars outside Kurdistan as they will become targets for the gangs."
Iraqi Kurdistan is the mountainous northern region of the country bordering Iran and Turkey. It is partially autonomous, generally peaceful and could become very prosperous – geologists say it is floating on a lake of oil and gas.
Covering these reserves are the region's more obvious assets. On a flight to the city from Europe, you have breathtaking views of the region's lakes and moss-green mountains. There is scenery to lure tourists, fertile soil, and billions of cubic metres of fresh water reserves – a powerful asset in a desert region.
The appeal of this part of Iraq has been apparent for a very long time – Arbil is one of the oldest sites of continuous human habitation. The citadel at its centre has been raised on the ruins of countless citadels razed before it. For thousands of years, this dusty brown city with its chaotic bazaar has been a key trading post, siphoning off its wealth from the ancient Silk Road.
Arbil is also more liberal than the other Iraqi cities. Women are increasingly visible in the workplace and do not feel compelled to wear the headscarf in public. As in much of the Middle East, public life is dominated by men.
Today, Arbil's main airport bears daily witness to a modern miracle of market forces: packed aircraft arrive and take off every few hours, directly connecting the Iraqi city to the capitals of Europe and the Middle East. Austrian Airlines operates five weekly flights to and from Vienna, Royal Jordanian flies to Amman and various charter operators offer links to Beirut, Athens and Dubai.
In a country wracked by war, these flights suggest commerce will outlast the conflict. The passengers are expatriates, migrants and, increasingly, experts and entrepreneurs armed with contracts.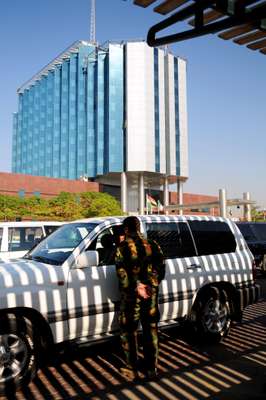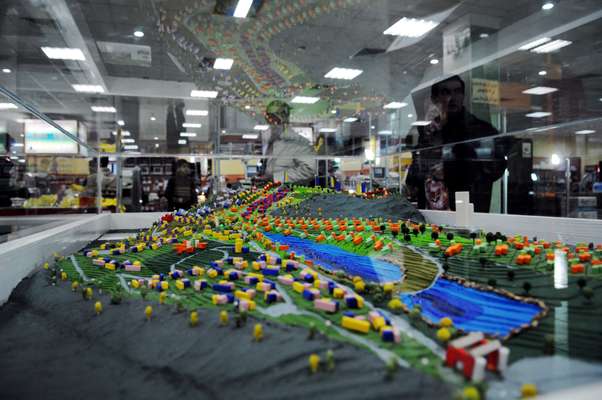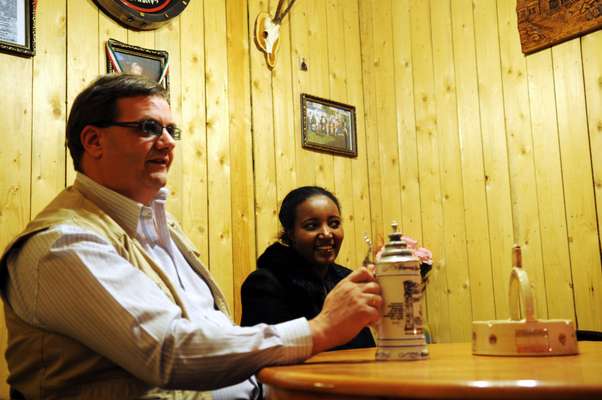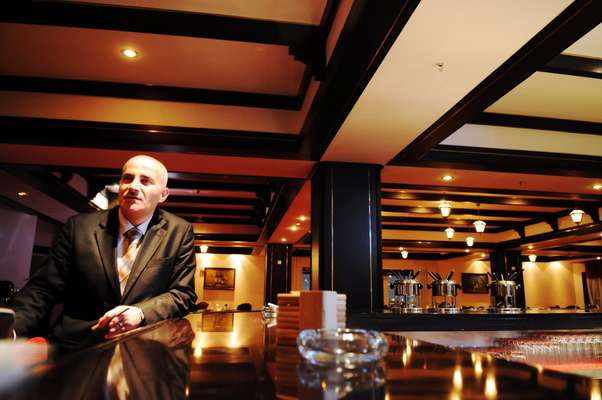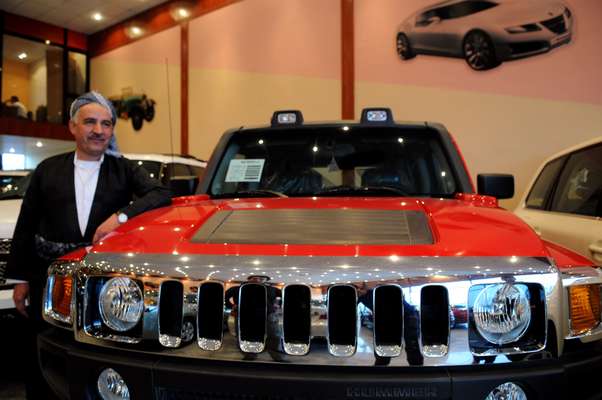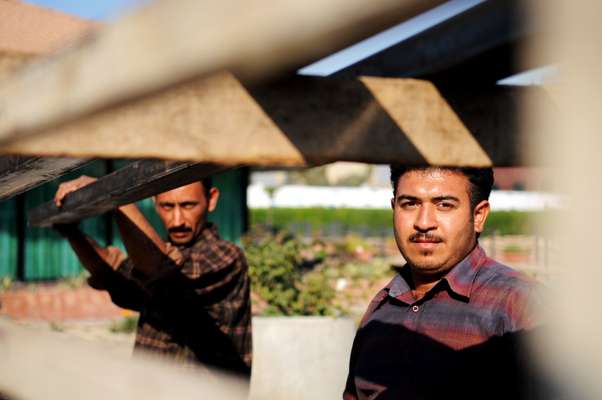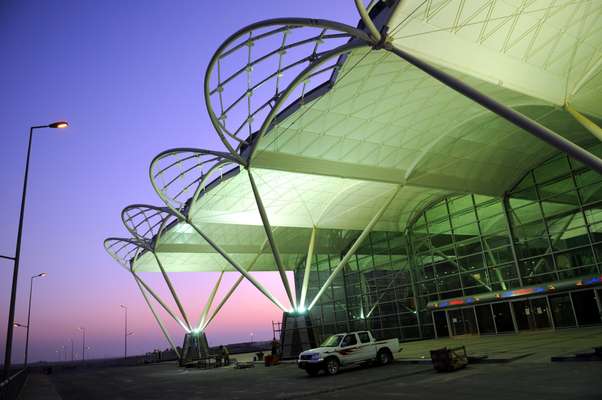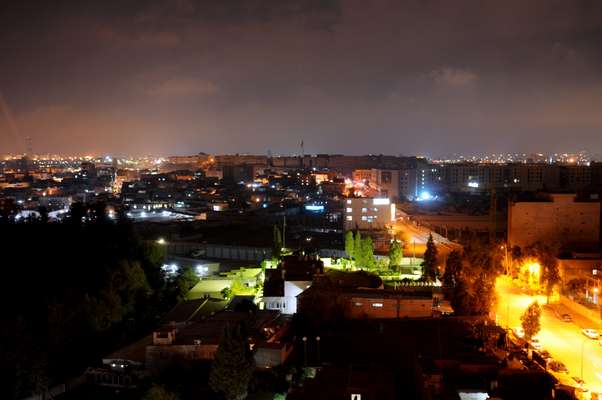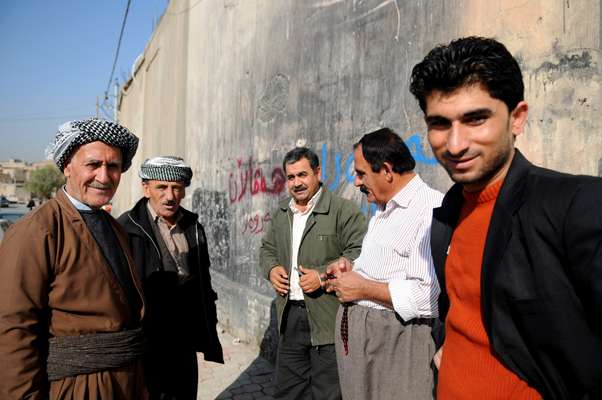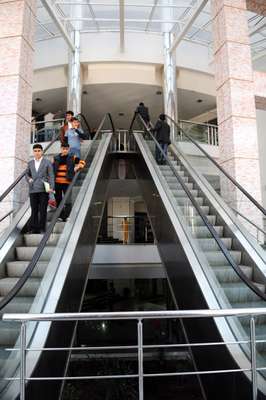 "When I arrived two years ago, the airport didn't have a website and staff were running email off Yahoo accounts," says Peter Katzlberger, Iraq country manager for Austrian Airlines, based in Arbil. "Now they have a runway large enough to land the space shuttle," he laughs, referring to the new terminal due and the expansion due for completion later this year. Finishing touches are being applied to the building but the vast runway appears to be ready. Its concrete slabs, laid in straight lines, look like a perspective drawing stretching to infinity. The terminal will have the capacity to receive 2.7 million passengers annually, replacing the existing airport, which last year handled 300,000 passengers.
Airport officials hope the new facility will eventually compete with Dubai as the Middle East's favourite stop-over destination as it lies nearer the path of many long-haul flights. This is perhaps ambitious thinking. But the new site will present a dramatic contrast to the sight that welcomed airborne visitors to Arbil in 2003 – a strip of tarmac no wider than a motorway with a hut at the end of it.
Many of the earliest arrivals in the city at that time were the agents of foreign energy firms. Of some dozen such companies that operate in Iraqi Kurdistan now, few are household names. They come from places such as Canada and Scandinavia, and their expertise lies in exploration. Jerry Kiser, a US oil scout based in Arbil, says the oil giants move slowly, letting smaller firms do the hard work first. "Oil is a very mature business – it's been around for a long time," Kiser says. "The industry here is in its infancy."
Kiser says a simmering row between Baghdad and the Kurdish regional government over the awarding of oil contracts without central consent must be resolved quickly. "Contracts need to be harmonised at the federal level," he says. The energy firms that blazed a trail into the region were followed by countless other businesses which use Arbil to tap new markets and resources. The city has grown fast, attracting the investment that insecurity has made impossible in the rest of Iraq. Nearly six years after the US invasion, bombs and mortars still regularly rattle Baghdad. Two hundred miles up the road, however, the boom in Arbil is of the economic kind.
Cranes hover over rising office blocks. On the outskirts, luxury hotels and housing developments are taking shape. Many of the developers are local, building with a view to attracting foreign partners. A typical project may use money from the Gulf, materials from Turkey, managers from Lebanon and manual workers from Bangladesh.
"This would have been unimaginable five years ago," says British film-maker Gwynne Roberts, surveying the wide roads and watered lawns from his home on a plush new housing estate.
Roberts has been visiting the region since the 1970s, reporting on the Kurds' long struggles with the governments whose territories they straddle. He uses his Arbil base to recharge after roughing it in the hills. "There's electricity here, the showers work, you can get good food and well-designed furniture if you're ready to look for it," he says.
Roberts sees modern Arbil as a showpiece for Kurdish national pride – a city rushing to reap the dividends of peace. "This is the Kurdish spring," he says, cradling a cup of coffee as the winter sun warms his porch.
Booming business in Arbil is also attracting Kurds from abroad – some are of Iraqi origin, others come from neighbouring countries.
Amang Hassan, a 20-year-old student brought up by Kurdish parents in Sweden, says he tells his local friends to stay put rather than move to Europe. Sitting at the wheel of a go-kart in a newly built amusement park, he says, "My parents came back because they knew we could have a better life here than they did when they left."
A pioneering spirit unites many who have moved here for work. On the top floor of Arbil's International Hotel, Saed Nijem grows what he cannot find in the local markets. "You have to be creative," says the hotel's assistant food and beverage manager, plucking basil leaves from a flowerbed perched precariously at the edge of the roof.
Nijem, a Jordanian by origin, honed his craft in London with celebrated Swiss chef Anton Mosimann. He is one of many professionals who see in Arbil's shortcomings the potential for profit. "You can make money here from a little business," he says. "For example, there is no local wine. Well, they grow grapes here so one day you could make great wine."
Iraqi Kurdish authorities are keen to present Arbil as the ideal base to exploit this rich potential. "This is a virgin area," says Herish Muharam, the head of the regional government's board of investment. "Whatever you do here will have a priority."
"Obstacles to investment have been turned into opportunities," he says, pointing out how an erratic electricity supply and poor road links are being improved with the aid of foreign firms. Muharam says investors have been offered generous tax breaks and cast-iron guarantees that contracts will be honoured, irrespective of the instability in the rest of Iraq.
The view from Arbil's ancient citadel is of a city frenetically assembling itself. Handcarts hurry through traffic, cranes feed building sites and planes swoop over the airport.
Muharam rejects the suggestion, though, that this northern Iraqi town is hoping to turn itself into a new Dubai. "We need to complement our culture," he says, his assertive tone suddenly giving way to tenderness. "This is the oldest city in the world."
The new airport is expected to put Arbil on the international flight map when it opens later this year. Flight costs are high, with an average return to the Middle East around €620, and upwards of €930 for returns to Europe.
Iraqi Airways flies to Baghdad and Basra while British firm Sky Commuter is planning domestic charter flights next year.
In the city, taxis are plentiful and cheap. Expats coming here for the long haul hire their own vehicle: the mandatory white SUV with tinted windows.
Arbil has plenty of good restaurants serving rich Iraqi food. Meat portions are huge. The best bars are in Ainkawa, the Christian quarter. The Alkarada has friendly staff and shisha pipes. There is one German restaurant with beer on tap. The Senara restaurant has a well-stocked bar and a grand piano. It is common to see well-dressed men wearing ill-concealed pistols. Some places offer a facility for checking in firearms at the door – the equivalent of a cloakroom in a London nightclub.
Five fixes to improve the city
01 Electricity – Arbil suffers daily power cuts and most businesses and private homes rely on diesel-powered generators as back-up. A reliable supply of electricity would reassure investors and locals alike. 02 Media – Most media outlets are affiliated to one of the two major Kurdish parties. There is a giant hole in the market where there ought to be a confident free press, catering to an urbanised, educated audience. 03 Banking – An international bank would be nice. Credit or debit cards are rarely accepted here, cashpoints are scarce and only serve customers with local accounts. At the moment, foreigners have to come bearing large bundles of dollars. 04 Civic – There might be apartment blocks sprouting with pools. But there's still quite a lot to do to guarantee clean water and basic sanitation for the whole city.
05 Image – Allegations of corruption abound but have not been substantiated. Kurdish officials need to do more to show investors that Iraq's reputation for bribery does not apply to the area under their control.