Asia / Global
Asia
Briefing
North Korea's election (no great surprises expected), Malaysia's big river clean-up, and mixed feelings over Tokyo's plans to spruce up the Kabukicho district
Man the riggings
North Korea [ELECTIONS]
Asia's most popular leader is expected to be returned to power with another resounding majority on 8 March when the Democratic People's Republic of North Korea goes to the polls. Though believed to have suffered at least one stroke last year, Kim Jong-il, 66, known to adoring subjects as "Comrade Dear Leader" will almost certainly be re-elected National Defence Committee Chairman.
In the last Supreme People's Assembly election in 2003, Kim's Workers' Party of Korea, and its subordinates – the ultra-nationalist Chondoist Chongu Party and the Korean Social Democratic Party (indistinguishable from the WPK in all but name) – garnered an impressive 100 per cent of the vote. Voter turnout was 99.9 per cent, local media reported. With everyone voting and only one candidate, "it seems like a perfect election!" jokes Dr Choi Jin-wook of South Korea's Institute of National Unification. But despite his experience, popularity and bi-partisan support, Kim is technically ineligible for the presidency. That position is held in perpetuity by his father, Kim Il-sung, who died in 1994.
Kim Jong-il: stranger than fiction
Motherly General: Kim is frequently called, in official propaganda, "The Great General", but is also officially dubbed "Our Great Mother".
Droit de Seigneur: With the pick of his nation's most beautiful virgins, Kim, after "honouring" the maidens, is rumoured to give them to faithful flunkies as wives.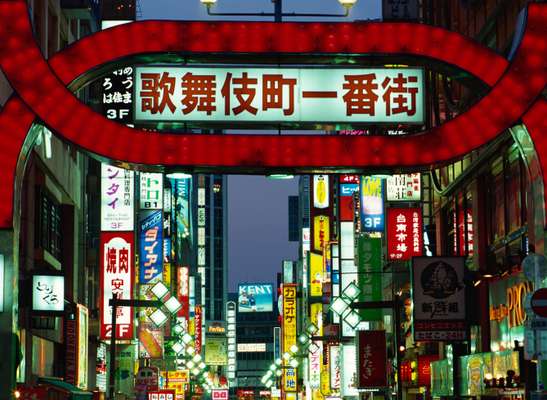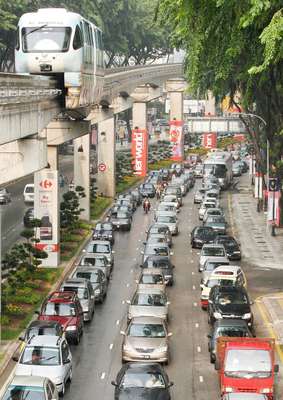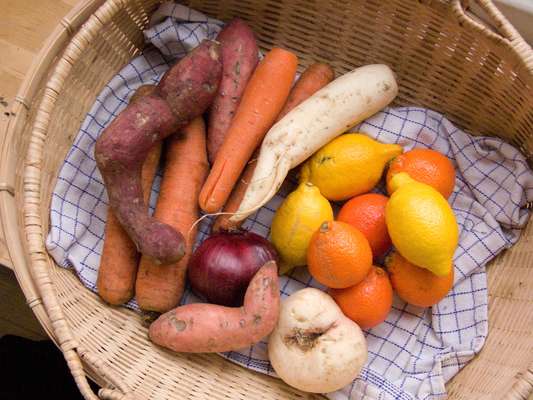 Family man: Despite his philandering, Kim is a devoted father. This may be why he has not put his sons forward for leadership: if or when North Korea implodes, Ceaucescu-style bloodletting is likely.
Gunman: Like all good James Bond villains, Kim is – according to a bodyguard who defected to South Korea – a crack pistol shot.
Bon vivant: While invitations to Italian and Japanese chefs and a love of Cognac are well known, his larder is also well stocked. Kim's mineral water comes from a dedicated well; his rice is hand-sorted.
Wake-up call
Japan [SHOPPING]
Wake-ari – literally "as is" – is the new catchphrase for thrifty Japanese shoppers. Where Japan's notoriously picky consumers used to reject all but the most perfectly wrapped and exquisitely burnished goods, they are now enjoying big discounts on mildly misshapen fruit, furniture with hardly noticeable scratches and last season's dusty electrical appliances, as Japan learns to tolerate imperfection.
Boom river
Malaysia [REGENERATION]
Malaysia is planning to spend $14bn on a 10-year project to clean up the Klang river which flows through the capital, Kuala Lumpur, but is more of a domestic and chemical waste dump than a waterway. The plan also aims to unclog the Klang valley around the river, introducing commuter boat services and trains to cure jams that choke the conurbation of 7.2 million people.
The Klang river has long been mistreated. But it did at least escape a plan, during the booming mid 1990s, for a long, thin shopping mall to be built over it. The development was ditched when foreign capital pulled out of Southeast Asia in 1997, toppling economies like dominoes.
Lights out
Japan [GENTRIFICATION]
Love hotels, yakuza gangsters, hostess bars – the neon-lit district of Kabukicho has long revelled in its status as the colourful underbelly of Tokyo.
But a new drive is on to clean up the area, spearheaded by neighbourhood organisations such as Kabukicho Renaissance and the police. Of course, the idea is to attract a new generation of residents, businesses and visitors. But a uniform clean-up of Kabukicho – loved and immortalised by post-war photographers such as Nobuyoshi Araki and Daido Moriyama – is not without resistance from those keen to preserve the area's historically gritty ambiance. The area has already lost its landmark theatre, the Shinjuku Theatre, which closed in January after 53 years. The 2,000-seat theatre, which attracted some of the country's best-known performers, is earmarked for redevelopment by film-studio owner Toho.
Asia is twice as crowded as any other continent, with 127 people per sq km. But there are quiet spots – Mongolia is the least densely populated country in Asia, with two people per sq km.